This is a Sponsored post written by me on behalf of New Jersey's Division of Travel & Tourism for SocialSpark. All opinions are 100% mine.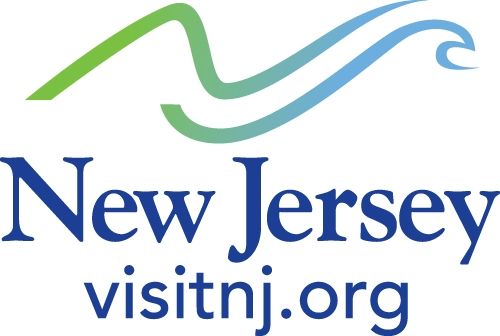 Today I'm going to highlight a handful of places that New Jersey has to offer for you and your family.
If you're local, you have all the more reason to check out these wonderful places! If you're further away you should think about planning a trip! Get ready to Discover New Jersey.
Here are my "Top 5" family friendly places to visit in New Jersey:
1.  Adventure Aquarium
Adventure Aquarium is a lot of fun for the whole family!  If you remember, my husband and I took Mabel there for some quality family time shortly before he deployed. We really enjoyed it!  From tropical fish, to hippos, to exotic birds and even sharks, you'll be set to have a great day.  We also really loved the underwater tunnel where you can view everything up close!
2.  Liberty Science Center

Does hands-on learning sound fun to you and your kids?  Well, the Liberty Science Center is for you!  With exhibits that are sure to interest every member of the family, all will leave impressed and satisfied..  In addition, Liberty Science Center boasts the nation's largest IMAX Dome Theater and the Joseph D. Williams Science Theater, which shows 3D movies.  Also, while in the area, grab some lunch or dinner at one of the great nearby restaurants. Dining is divine in New Jersey!
3.  Pinelands National Reserve
Do you like hiking?  Camping?  Boating?  Canoeing?  Fishing?  Horseback riding?  If you said yes to any of those, then you and your family should consider visiting the Pinelands National Reserve.  With over 49 miles of trail and endless waterways to explore, you have all the tools you need to get into nature and create some one-of-a-kind memories with your family.
4.  Battleship New Jersey
Permanently located on the Waterfront in Camden, Battleship New Jersey is a treasure trove of military and New Jersey History.  Bring your whole family to explore this storied ship, which was not only part of World War II, but the Korean and Vietnam Wars as well.  Spend the day discovering and touring this battleship while enjoying a truly unique piece of United States history!
5.  Camden Children's Garden
Who doesn't love beautiful gardens, a carousel, a train ride, and a butterfly house?!  Over four and a half acres are ready to enchant and captivate you and your children.  With a variety of gardens to tour and the Benjamin Franklin Workshop, you and your family will surely have a full day of fun ahead of you.
So what are you waiting for…plan your trip now!!
Also, for the latest updates and info, check out New Jersey's Facebook page, Twitter, and YouTube!
Download a travel guide on visitnj.org for your next trip.You can also sign up for the latest New Jersey news and events by email here!