My 26th birthday was a very quiet one…exactly what I wanted!  My iPhone had been blowing up all day with alerts from my personal Facebook page(thank you guys for all the birthday messages on the Modern Mommyhood page) and the UPS man delivered my new Keurig!  I traded in all my credit card points for one as my own birthday gift, lol!  I already have a Tassimo but it has limited options when it comes to tea and that's what I've been wanting since I've been pregnant.  So, we'll have two coffee/tea makers in the house.
Later on, my husband came home from work with dinner.  My choice = Chipotle.  Haha!  I'm pretty easy to please and that's what I was craving for some reason (a lovely burrito bowl with black beans, sour cream, shredded cheese and steak).  We'll go out for dinner this weekend but I didn't feel like dragging Hubby out on a work night.  Hubby also brought home an alternative to a birthday cake.  I wanted something healthier this year and this was the answer:
The arrangement really was pretty big…I think my huge belly was making it look smaller!  🙂
Yum!
  An Edible Arrangement!  I like to think it's a healthier alternative to cake but Hubby got me one with fruit all dipped in chocolate, lol!
Then I received a call from my in-laws and then one from my mom.  It's a tradition that she calls me every year at the exact time I was born.  🙂
Oh and did I mention that Baby Girl had been moving like crazy all day!  She must have been celebrating on her own too!
After opening a few gifts sent from family it was time for this tired girl to accept she is now closer to being 30 and head to bed!
Great birthday!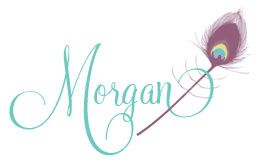 How about a delayed birthday gift?! Let's close out this month with more votes on Top Mommy Blogs to end out the month and boost us out of #33 (we've been there for about 4 days). You ladies are great!