Well I guess 'we' didn't get orders but my husband did.  So it's official…we're moving in July!
And I tell you I have been through the emotional gamut over the past 24 hours.  We got a base that wasn't on our list so I'm not going to lie…was slightly upset.  But after some wise words from a friend (Haley, I really appreciate it!) I realize no matter what base you go to, it's what you make of it.
So without further ado…we are headed to Shaw AFB in Sumter, South Carolina.
It's not Florida by any means but it sure isn't the worst base we could have been sent to.  🙂  My only major gripe (yes, go ahead and laugh at me and tell me I'm ridiculous) is that the nearest Target is 45 minutes away.  BUT there is a free standing Starbucks which we don't have here in Dover.
And to give you a better idea of where the base is if you aren't familiar with the location is that it's about 45 minutes east of Columbia, SC and about an hour and a half NW of Charleston.
Anyway, we plan on living off base again and I'm really looking forward to the much more mild weather, the local state parks, hiking, and (hopefully) the Southern hospitality!
But now it's crunch time since our house needs to get on the market within the next 30 days or so.  We've got painting to be done in a handful of rooms and since I couldn't sleep at 5am this morning, guess what I was doing?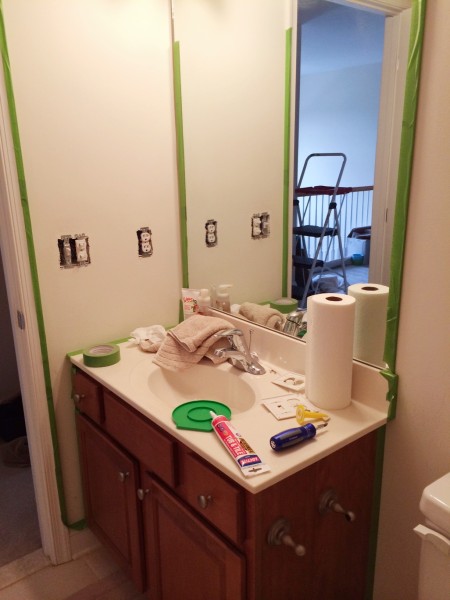 Taping…I'm not a good enough painter to not use it.  🙂  It was a pretty productive morning.
Now I just need to call painters for some estimates to do the two story entryway and the stairway…I know better than to try to get on a ladder that high.  😉
Know anything about South Carolina?  Any cities/places we should plan on visiting or things we should do while we are there?
Save