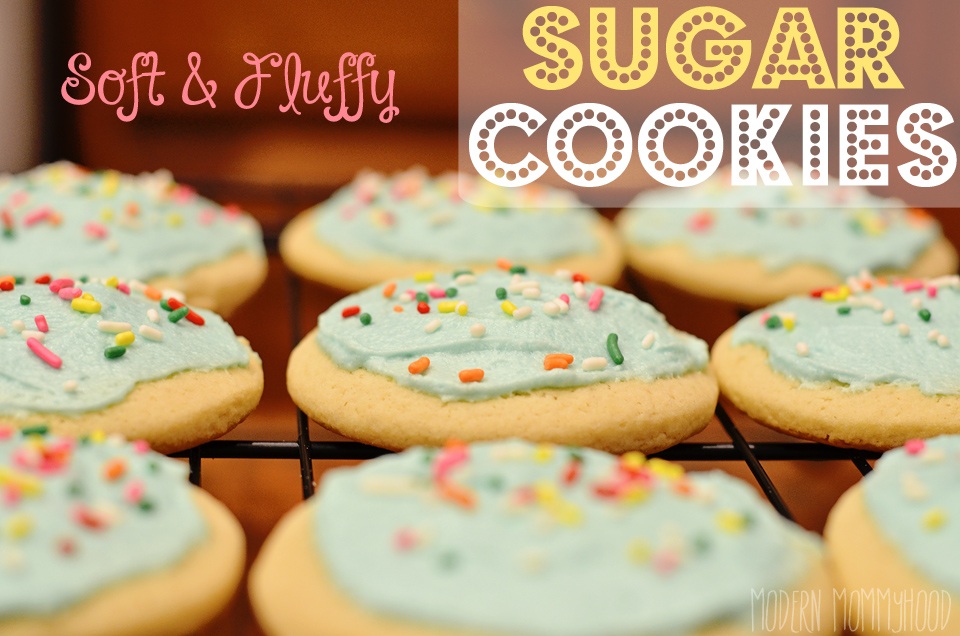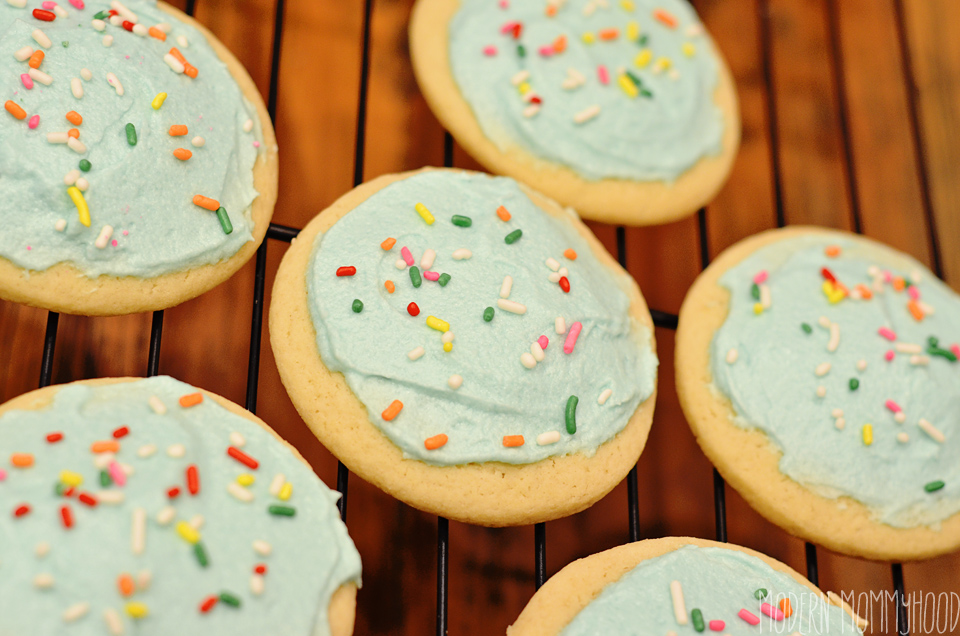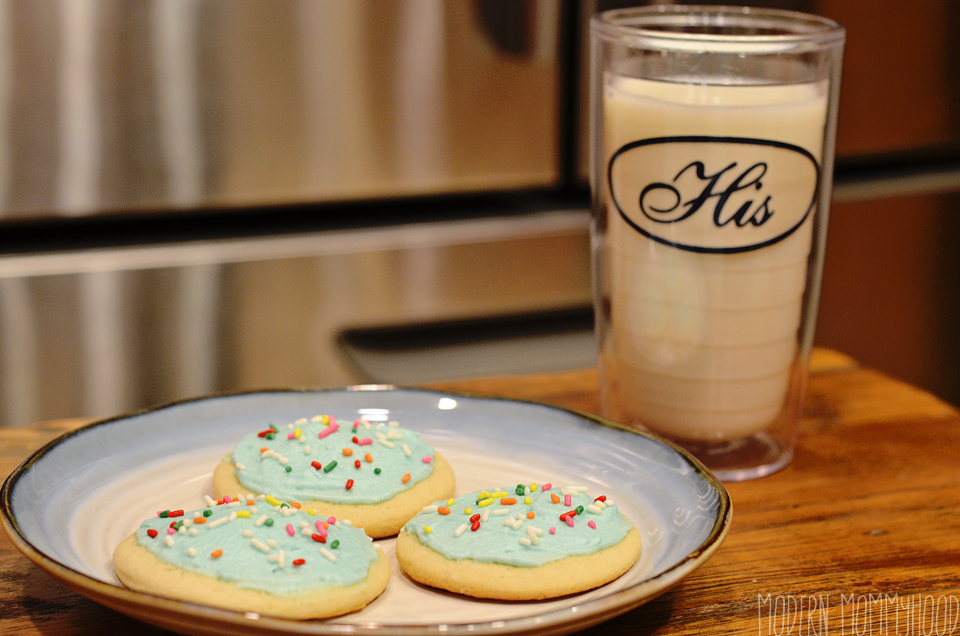 I made these sugar cookies last night for the first time and am IN LOVE with this recipe!  This is by far the closest a recipe has come to those store bought soft and fluffy sugar cookies that I was addicted to back in college.  😉  They were also very, very, very easy to make!
Soft and Fluffy Sugar Cookies
Adapted from Peppermint Plum
Cookie Ingredients
(for cookie batter)
1 cup of butter
2 cups of sugar
3 teaspoons of vanilla extract
2 eggs
1 cup of sour cream
1 teaspoon of salt
2 teaspoons of baking soda
5 1/2 cups of all purpose flour
Directions
*Preheat oven to 375 degrees.
*In a large bowl, use a hand mixer to cream butter and sugar.
*Then add eggs, sour cream, vanilla, salt, and baking soda until smoothly mixed together.
*Slowly mix in flour, one cup at a time (trust me, I added it all at once and it went everywhere).
*Now roll out dough on a floured surface to be about 1/3 of an inch thick…don't skimp on the flour since I found the dough to be really sticky!  And use any cookie cutter shape you'd like.
*Lay cookies on a cookie sheet lined with parchment paper.  I also sprayed the parchment paper with cooking spray (not sure if this really did anything).
*Bake for 7 minutes!!!!  No longer than 7 minutes or they will be crunchy!  They might not look fully baked, but trust me, they are!  And this is how you're cookies will turn out to be soft.  😉
*As soon as they come out of the oven, use a spatula and move them too a cooling rack.  I found that if I left them on the cookie sheet instead of moving them right away to the cooling rack, the bottoms got hard.
Once cooled…it's time to ice them!
Frosting Ingredients
1/2 cup softened butter
4 cups powdered sugar
1/3 cup milk
2 teaspoons vanilla extract
*Optional* – food coloring
Directions
*In a large bowl, mix with hand mixer butter with sugar.  Add sugar gradually, or once again, it will end up all over the place!
*Then add vanilla and milk.
*This is the time to mix in any food coloring that you'd like.
*Continue to mix until thick.
So there ya go!  Frost, decorate, and enjoy!