Get your GLOW on! The Aglow Quilt pattern is now available in the shop!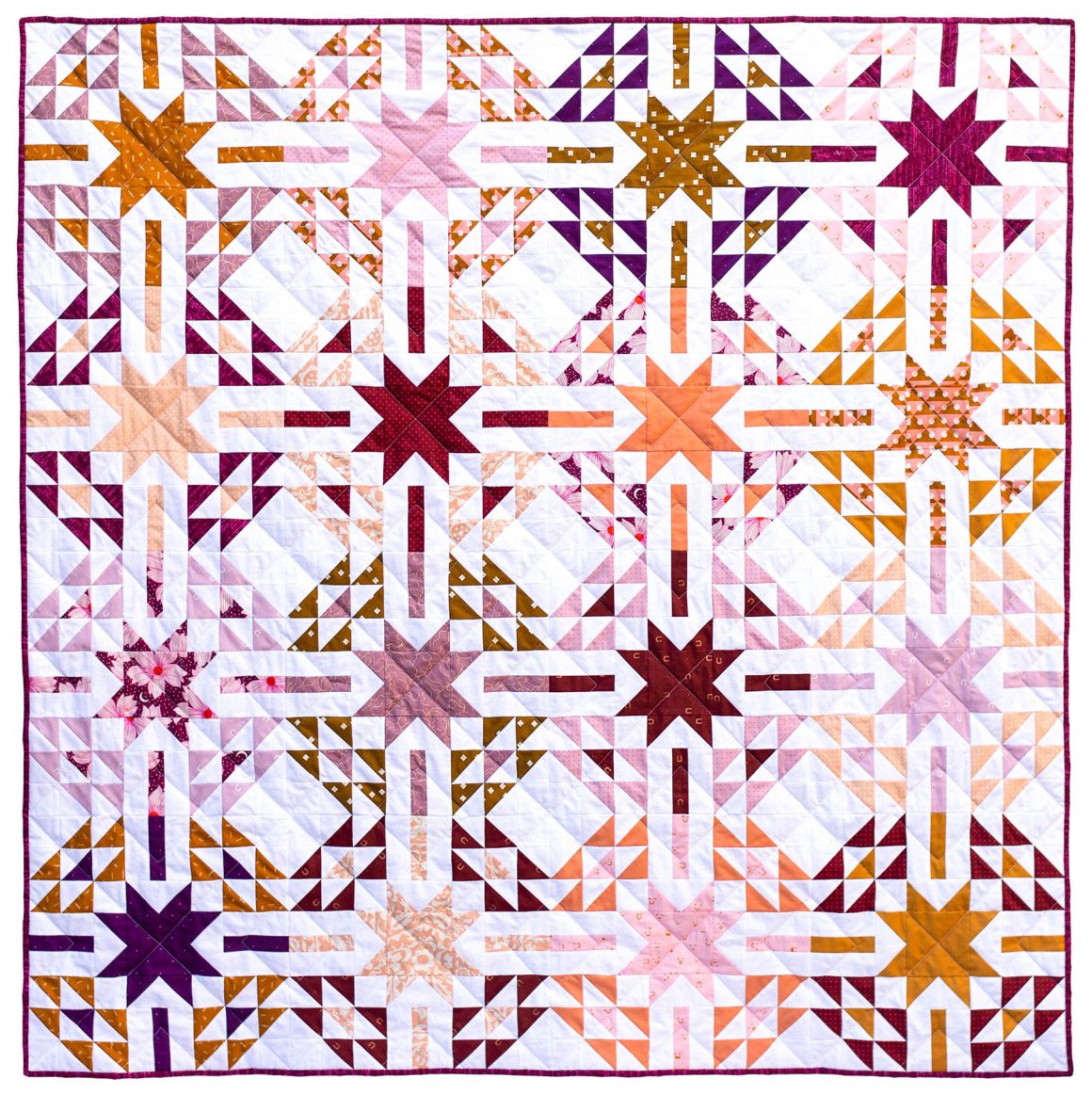 I hate to play favorites buuuuut this quilt has stolen my heart and is officially my favorite pattern so far! With a bunch of traditional flair, this quilt and its whimsical nature is 100% worth making lots of HSTs! 😉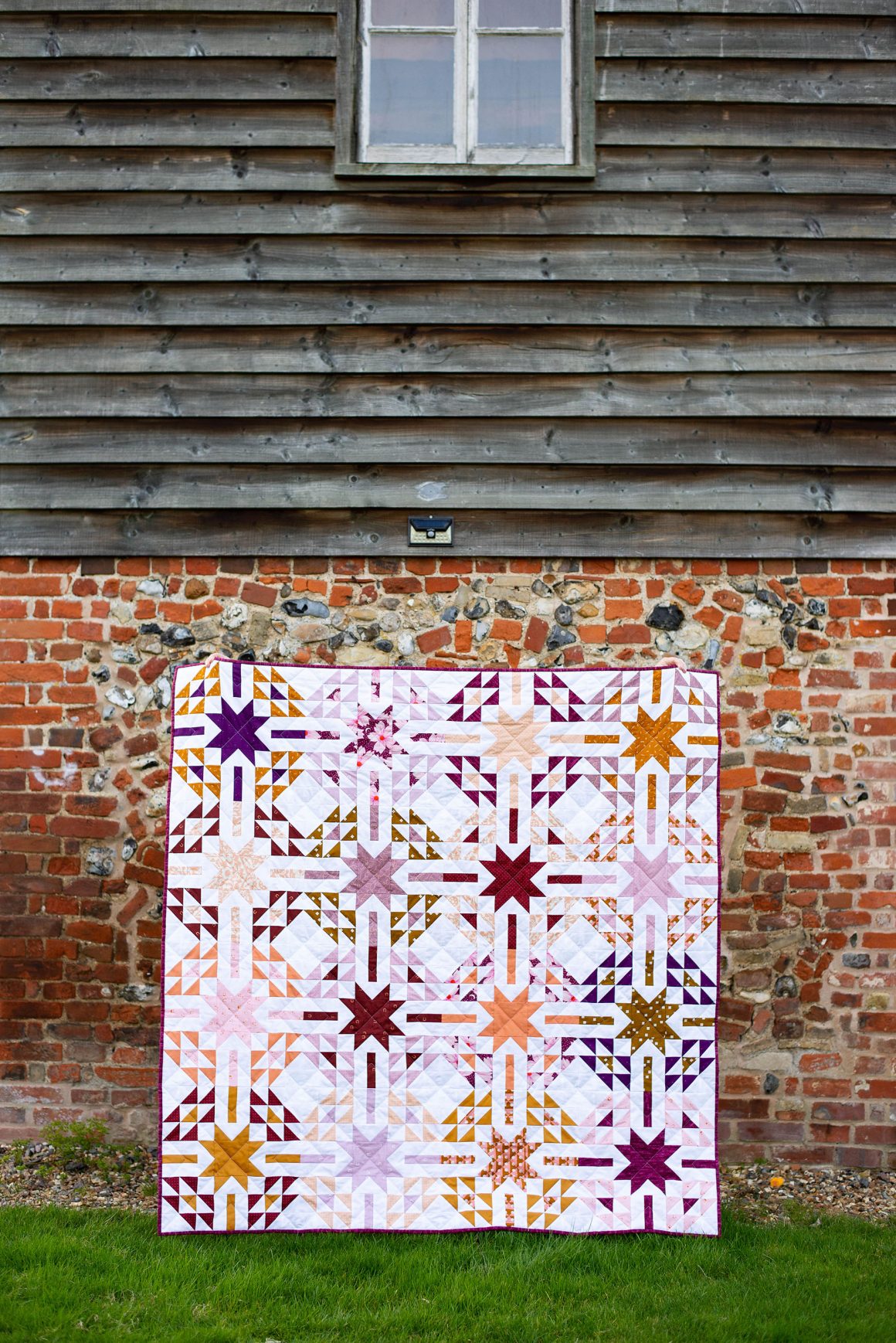 The pattern is written especially for fat quarters because I'm a huge fan of scrappy quilts and curated FQ bundles (I tend to hoard them away, lol!). Also, I think the use of a variety of fabrics adds to the glittering and glowing look of the stars! What's not to love?!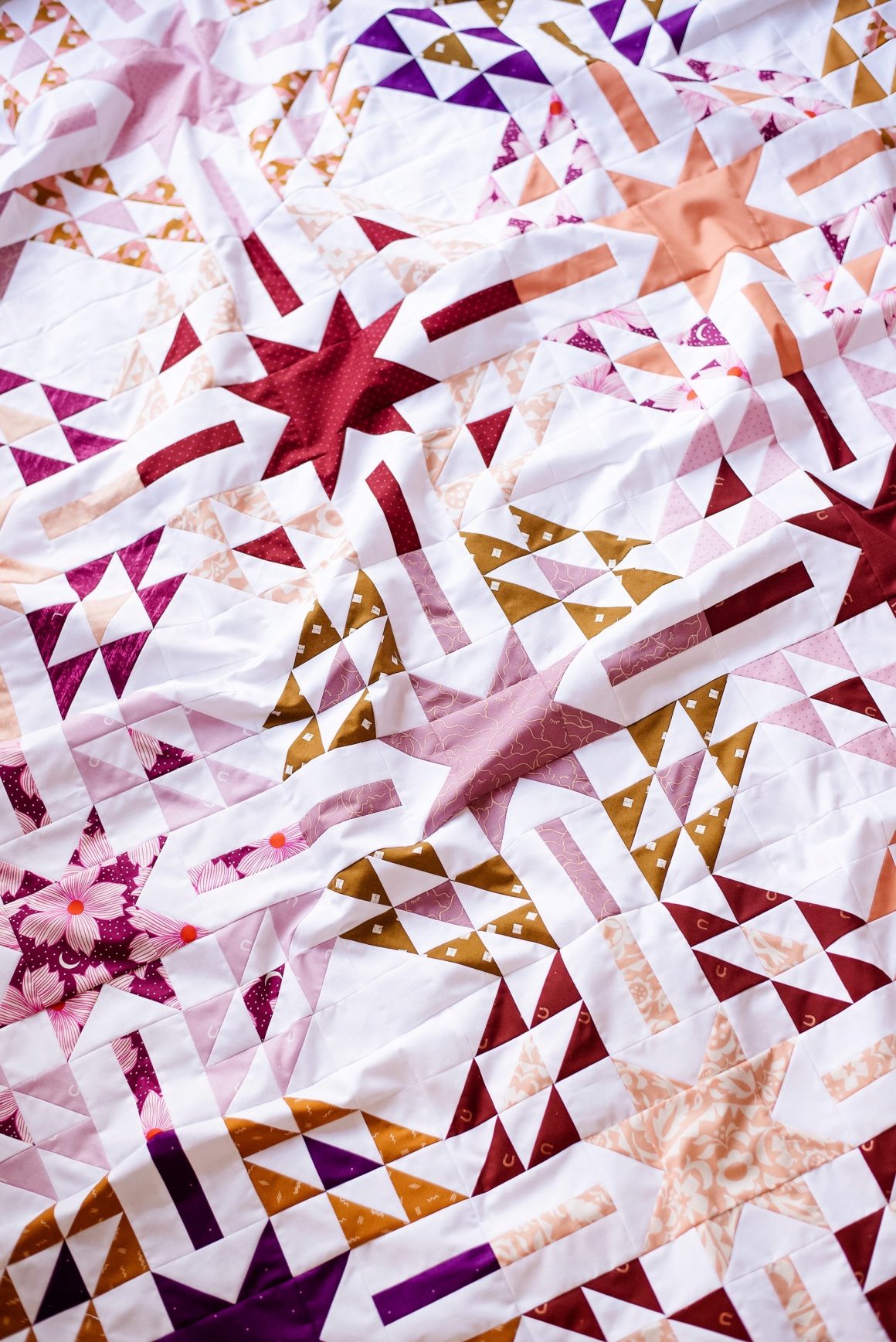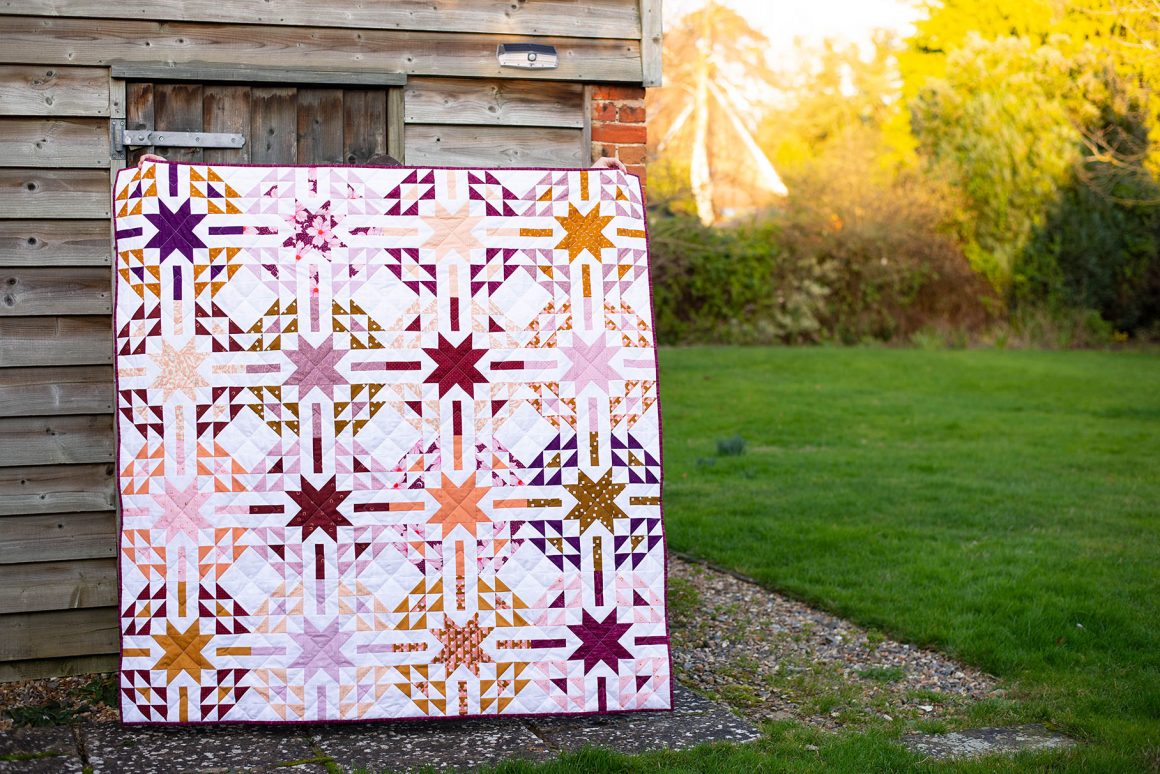 My youngest also claims that the blocks look like fairy wands…she's currently obsessed with everything fairytale related so who am I to argue? Lol!
The quilt comes in three sizes: Baby, Throw, and Queen and is for the confident quilter!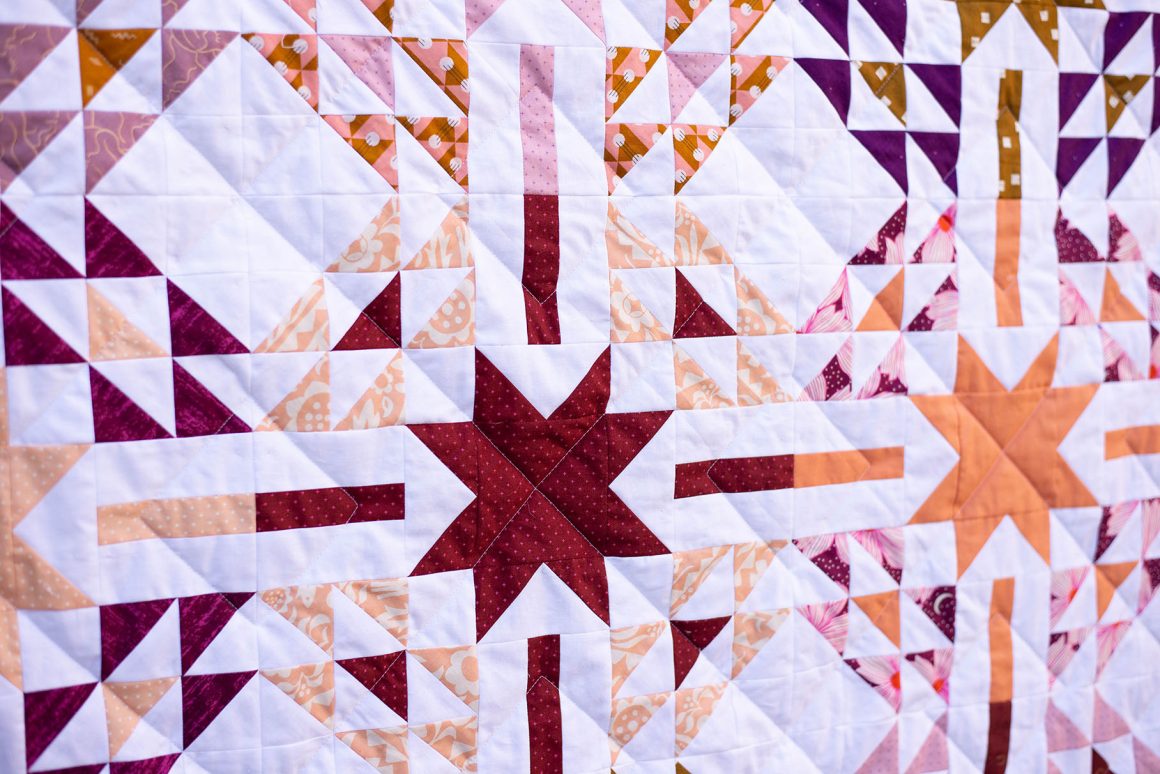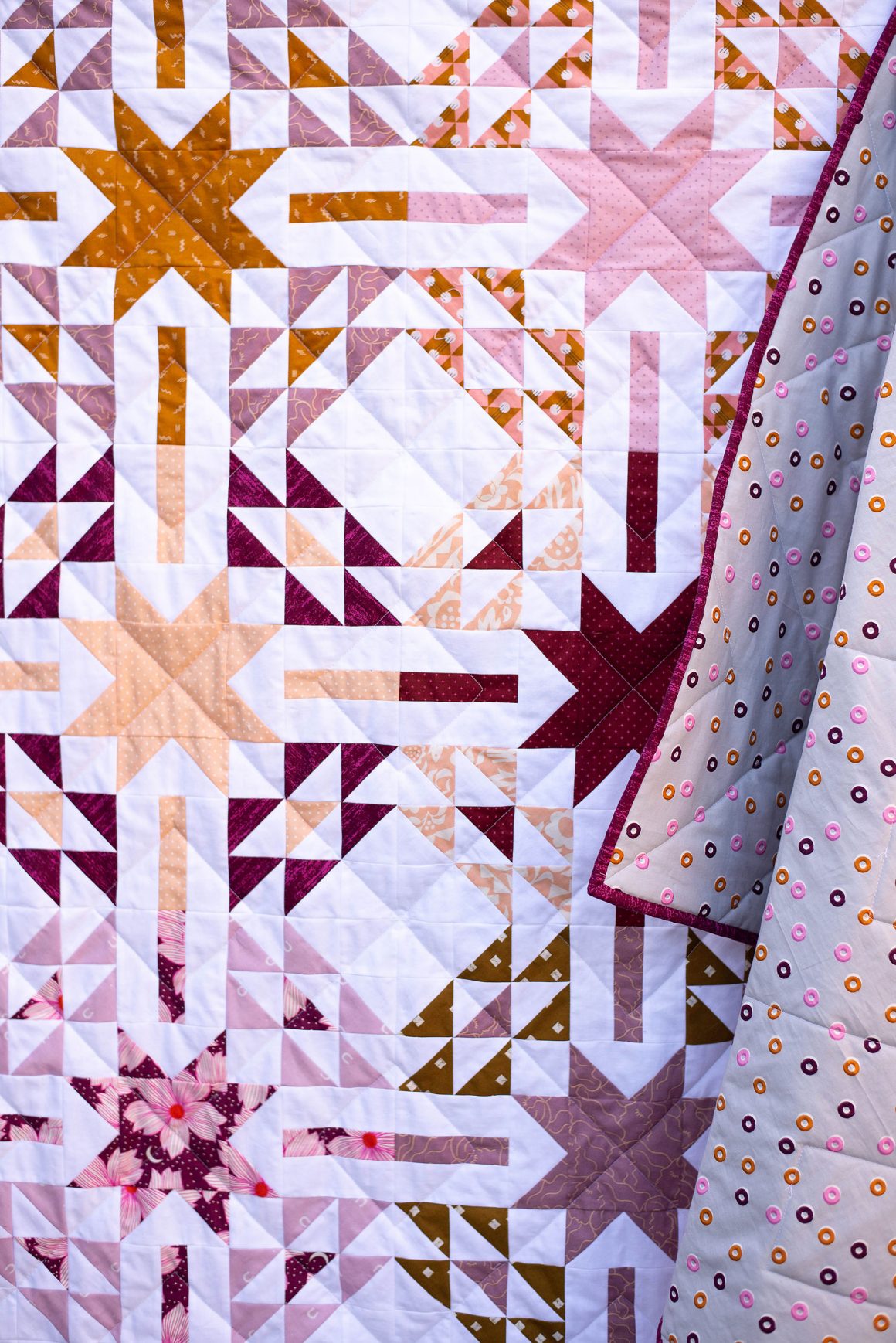 And just in case you're curious…for my quilt I used the PB&J bundle which is available from Cottoneer. It's a newer version so some of the fabrics are a bit different but still super close and very pretty!
Now if you love a good quilt kit, Nuria over at Fabric Stork has you covered too!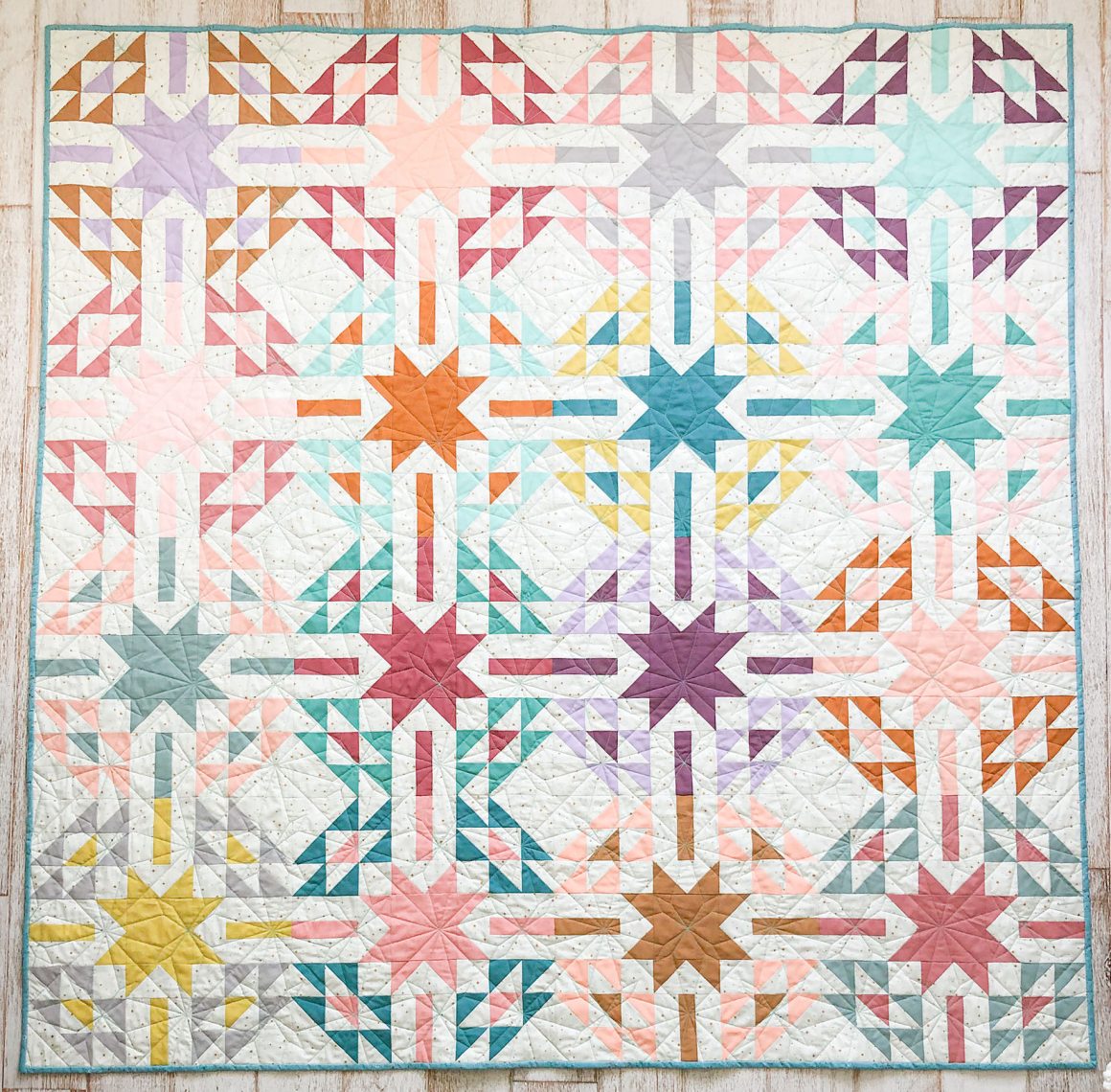 She picked out some gorgeous fabrics that you'd find in a pretty spring bouquet! Fabric Stork's quilt kit has made it all super easy…so there's no overthinking fabric choices…because they are perfectly curated for you already! You can find Fabric Stork's kit HERE.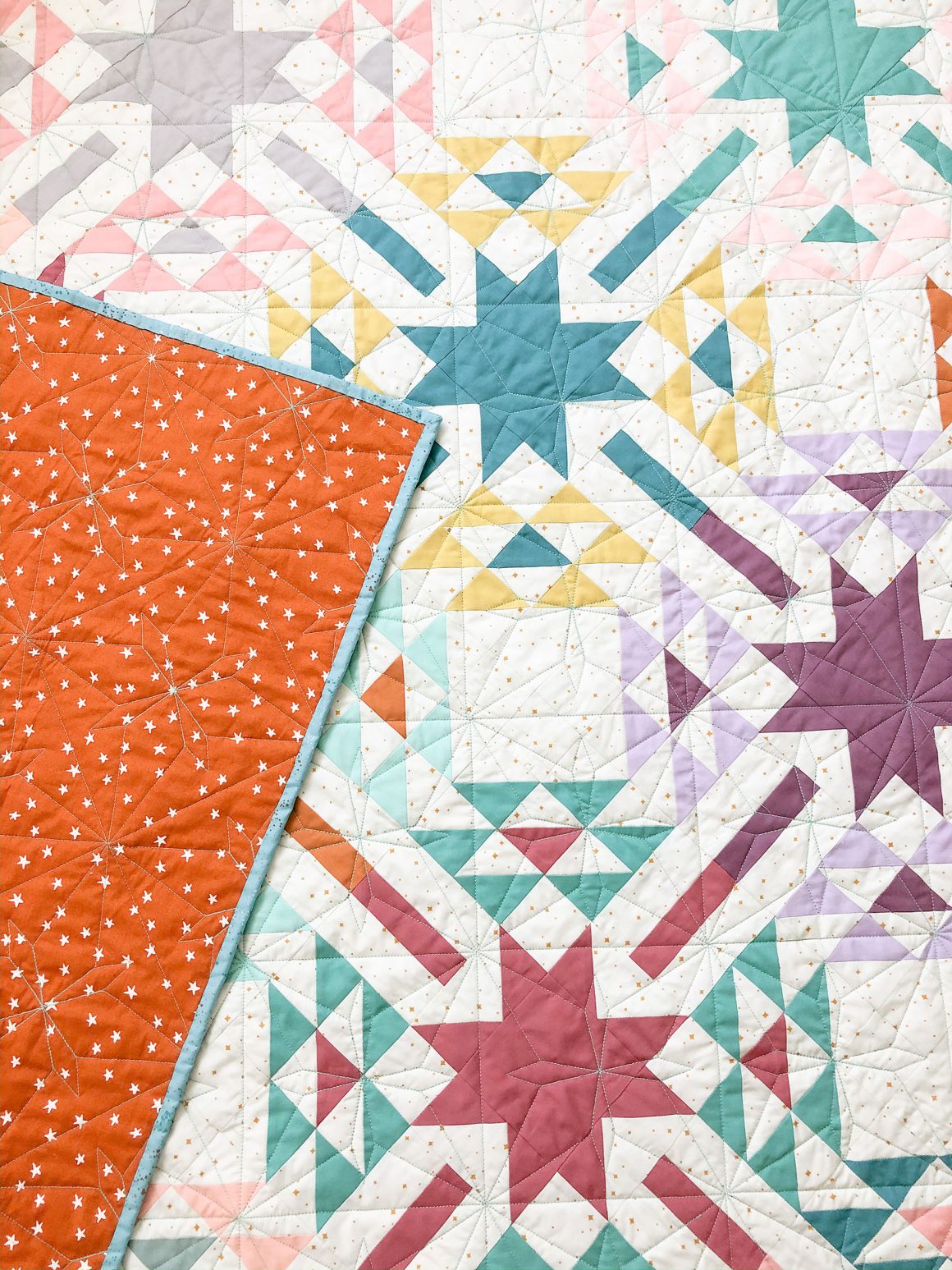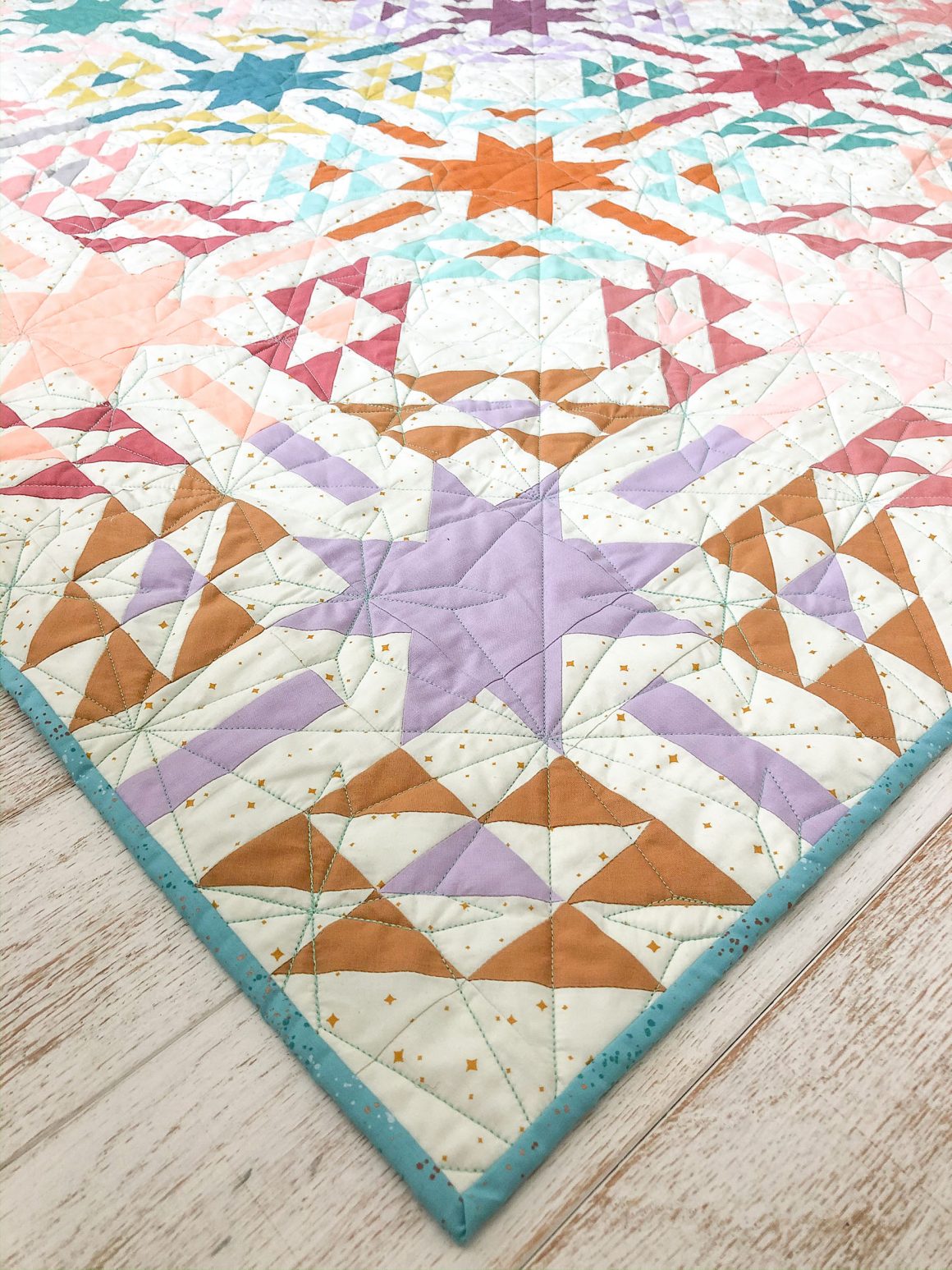 And now it's time for some Tester love! These lovely ladies went over my pattern before its release to make sure everything was perfect and sewed up their own versions!
Genna of WetMountainQuiltCo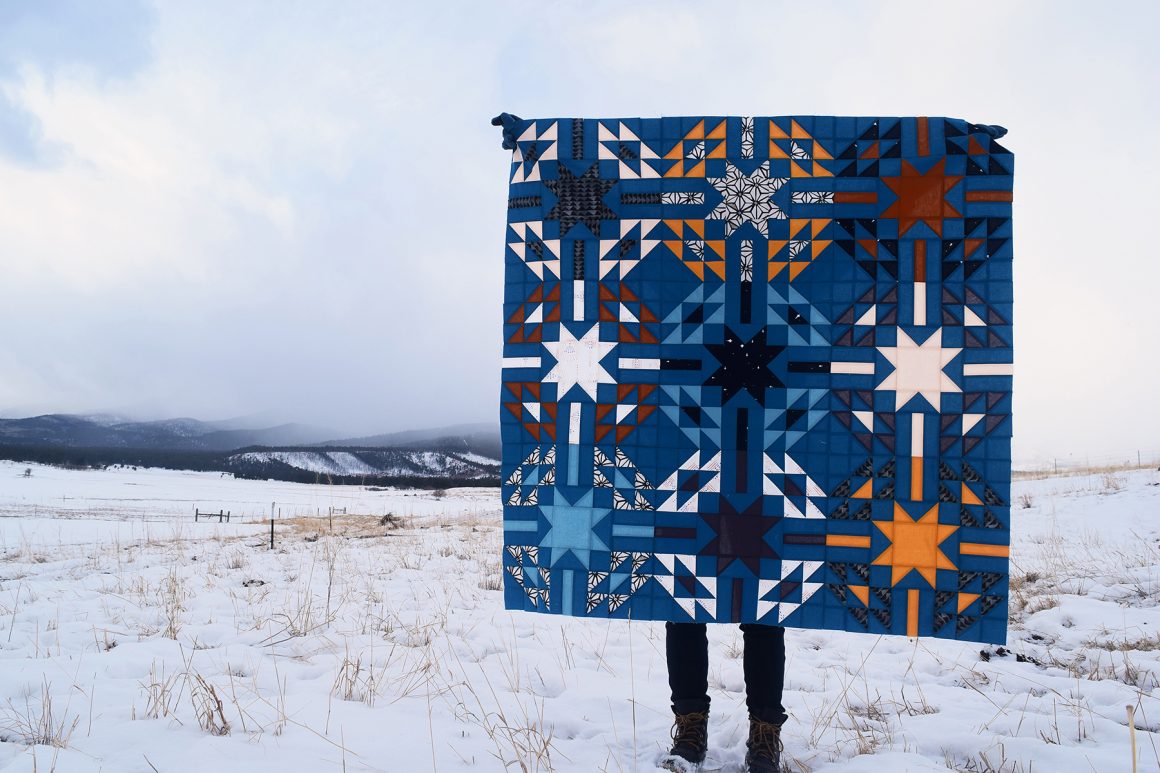 Holly of TheAlabamaStitcher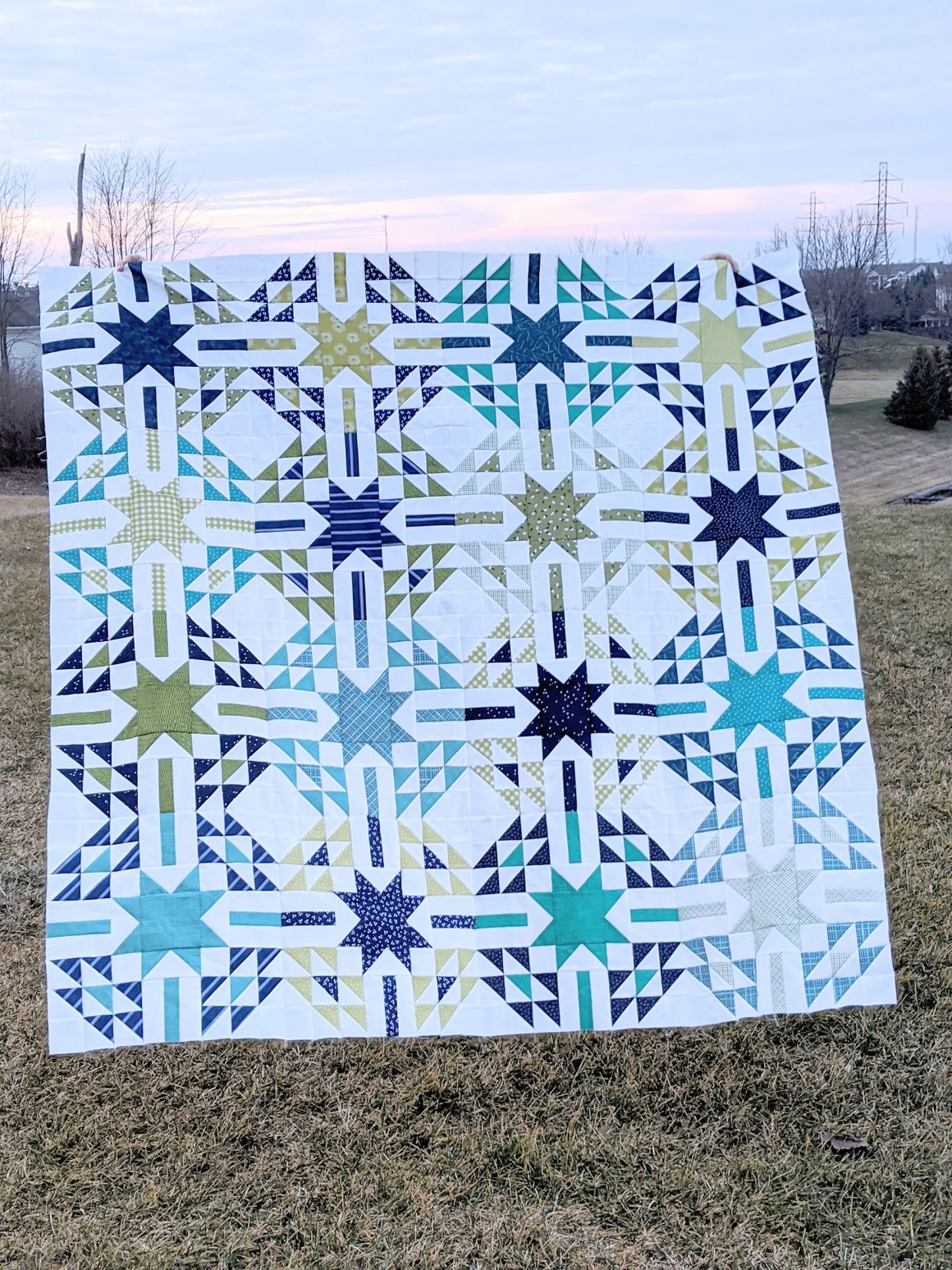 Jodie of JozMakesQuilts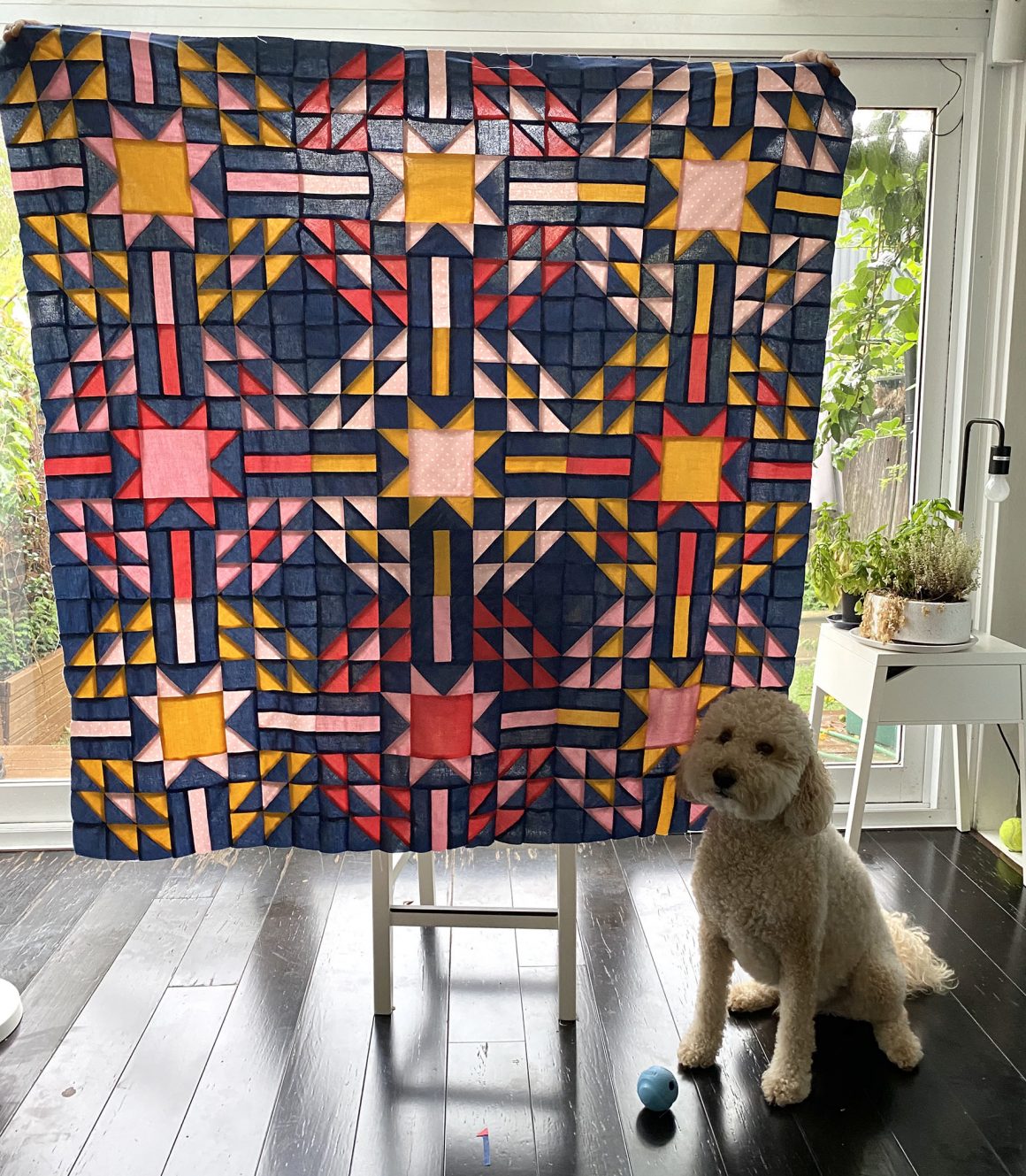 Mary of mcgewa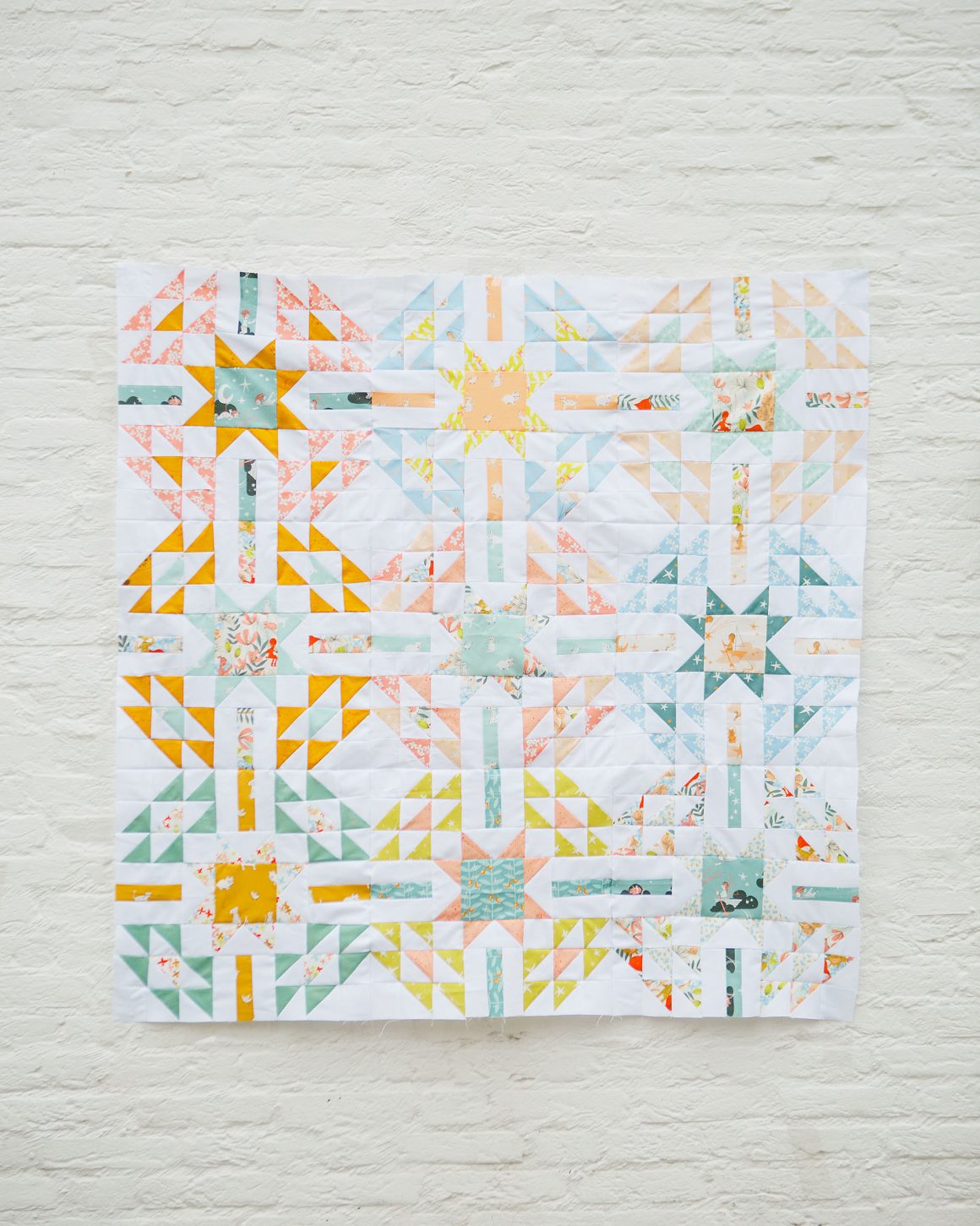 Molly of MollyLovelyThreads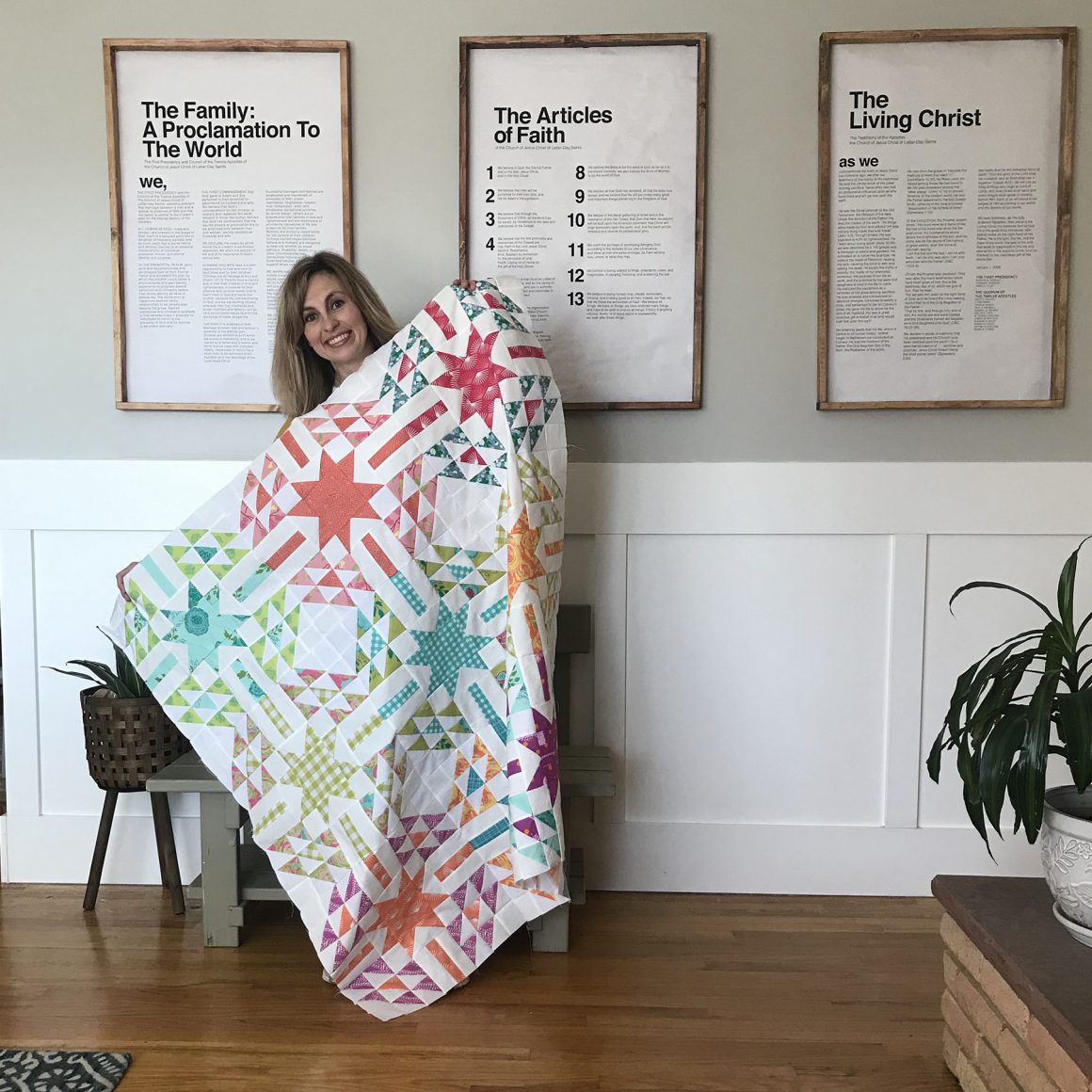 JL of QuiltyJL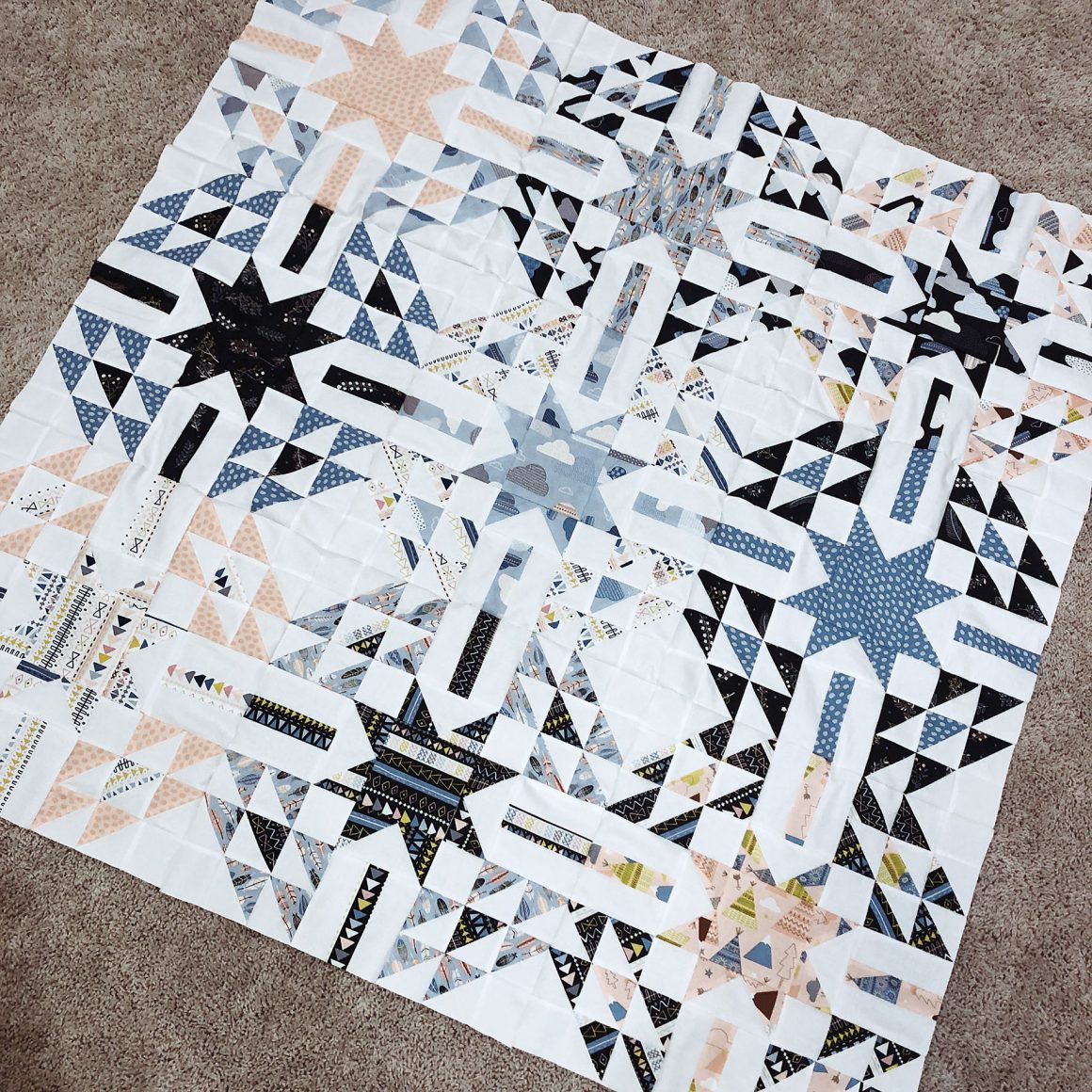 Marja of MarjaMakes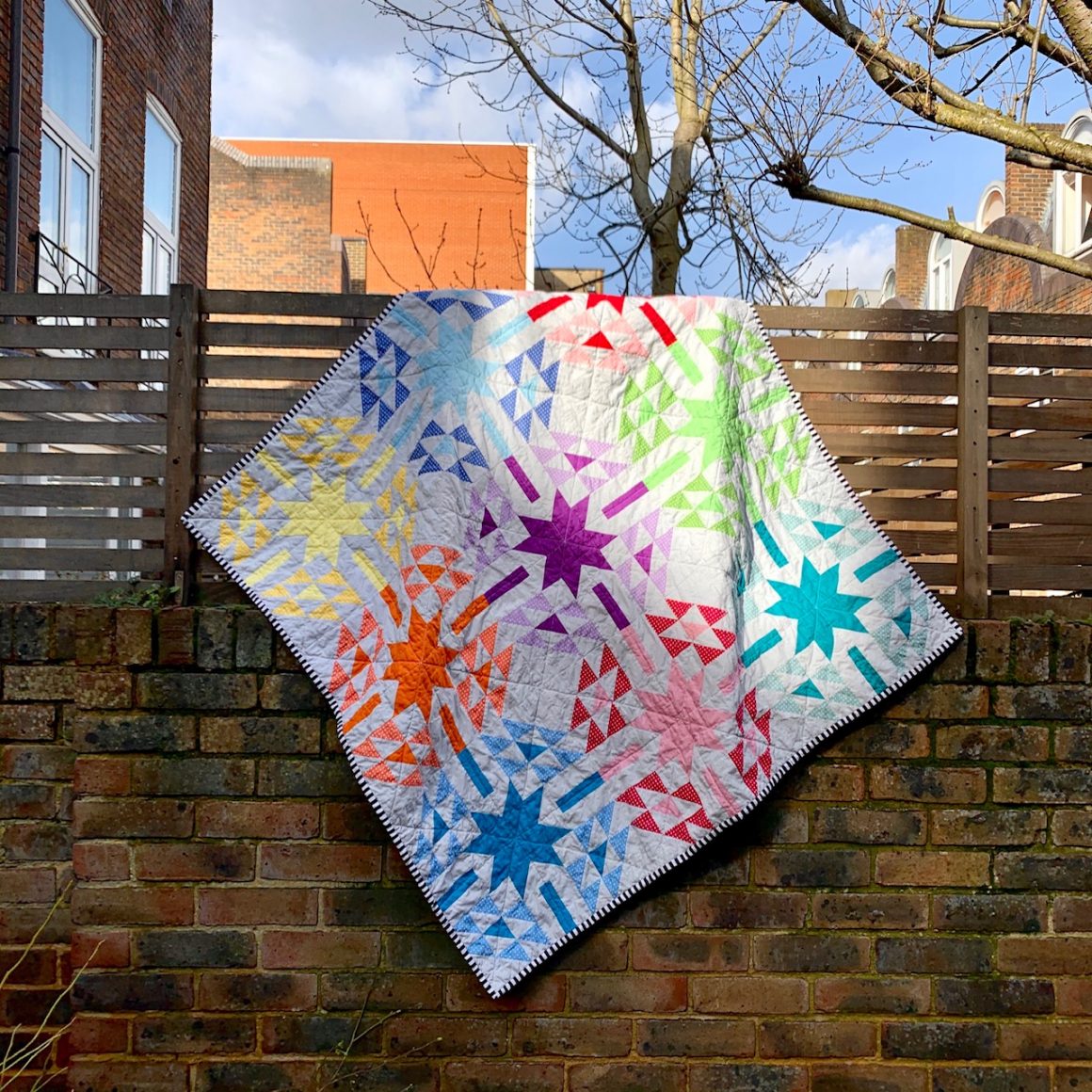 Emily of Homemade Emily Jane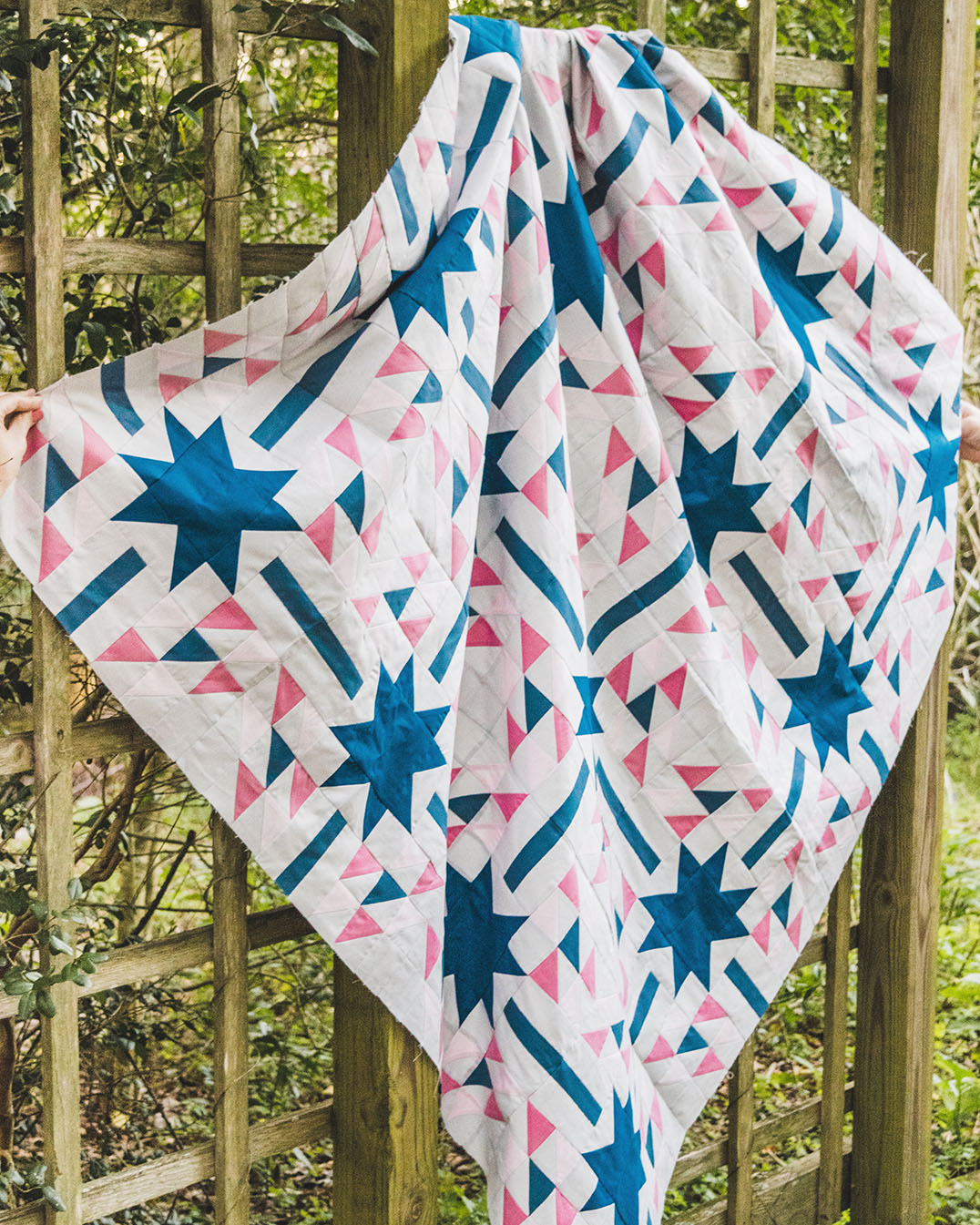 Ready to sew up your own Aglow?! Find the PDF pattern HERE!