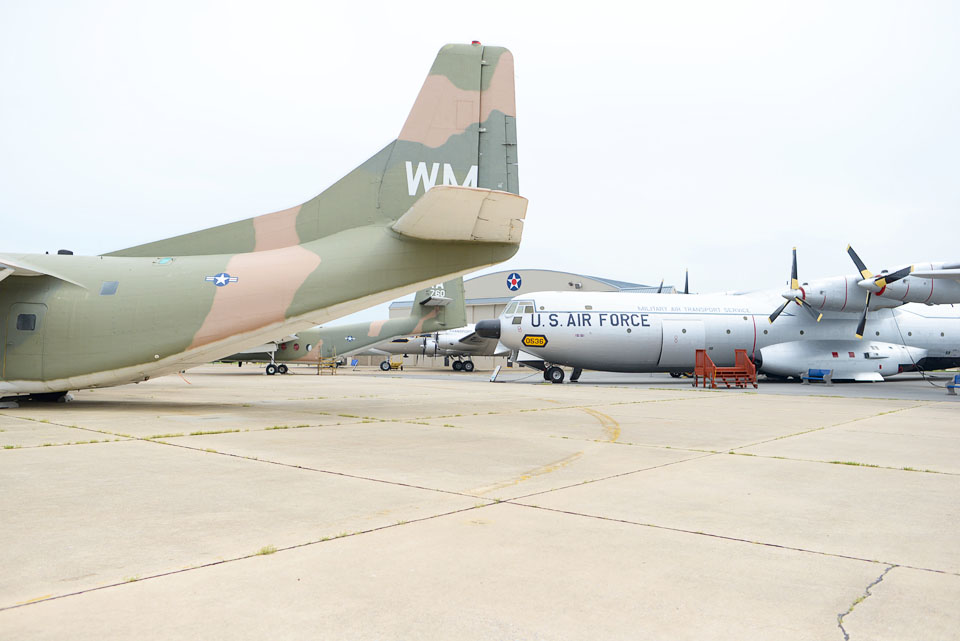 With all the chaos of the past few weeks, I forgot to post photos of our little trip to the Air Mobility Command Museum at Dover AFB.  I hope you don't mind that it's from over a month ago…oops!
But if you're ever in the area and you like planes, the Air Force, or just want a neat place to go see/learn about some history…I suggest stopping by.  It's not exactly on base so anyone can get in (there are no gates to go through) and it's very kid friendly.
Anyway…we went with my in-laws when they were visiting and that was during Mabel's full on obsession with plane spotting.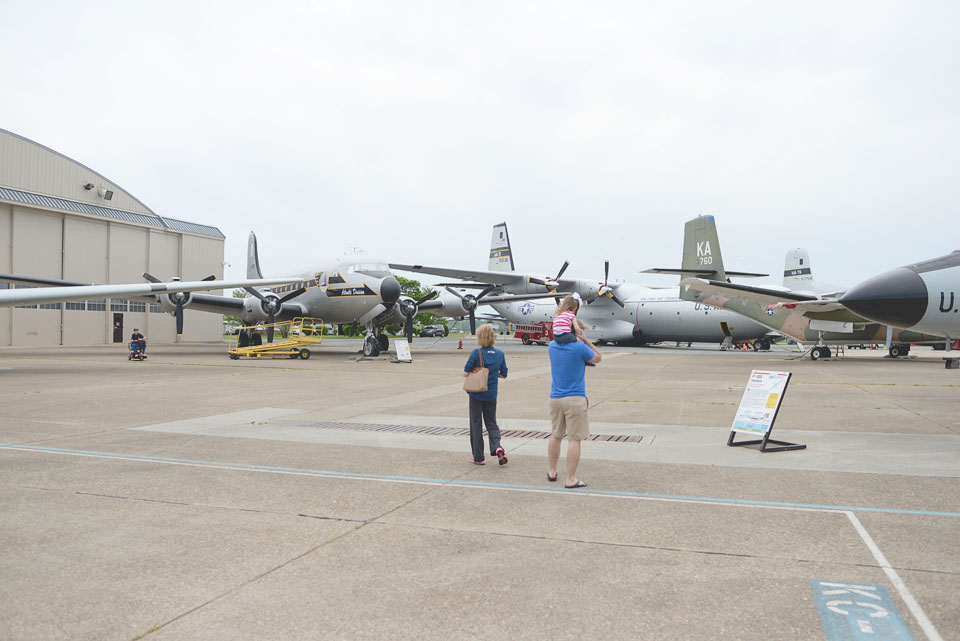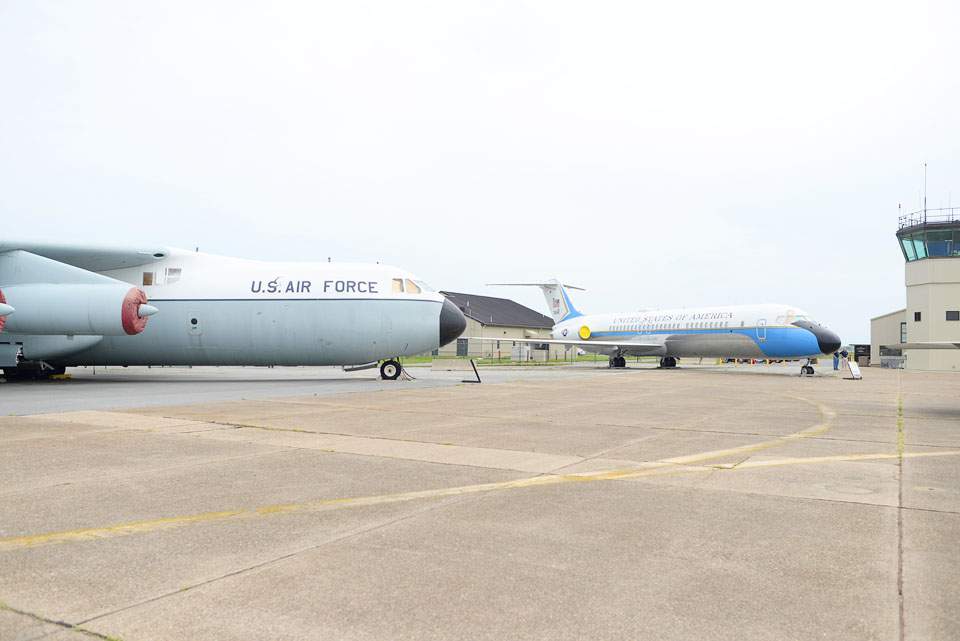 I'm pretty sure most of the people who work/volunteer at the museum are veterans and we got to talk to handful of them.  Everyone was super friendly.  A gentleman even came over to give Mabel a coin.  If you're familiar with the military at all, you know what coins are and they are basically given out by higher-ups as a sign of appreciation or a job well done.  The coin that Mabel got was the Museum's coin…and she was pretty happy.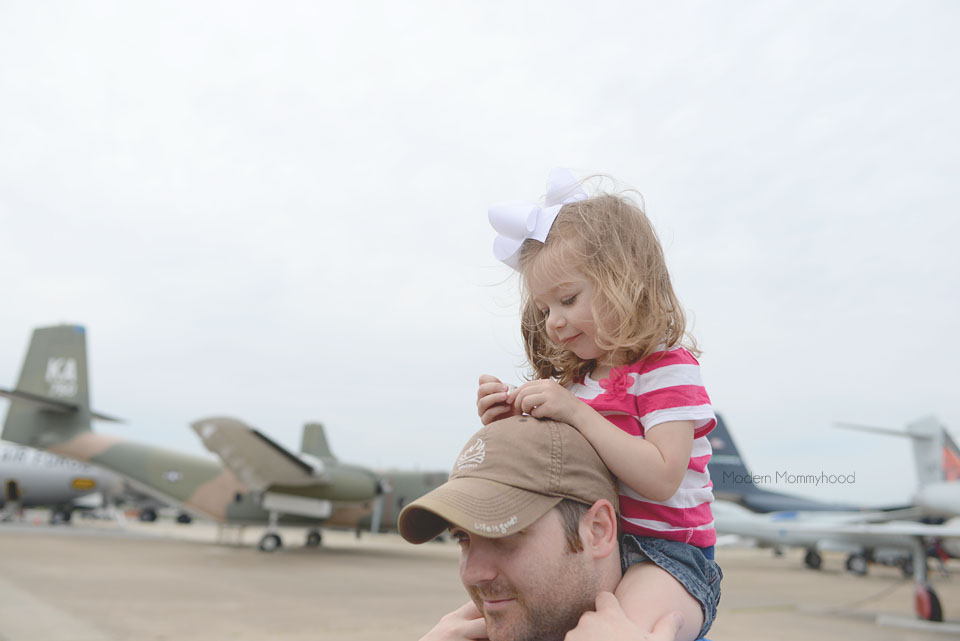 In fact, she was so happy she tried to chase down the man who had given it to her.  But she was out of luck since he was on a motorized scooter and sped away without hearing her yell out,  'WAIT!  STOP!  WAIT!"…. lol!
The really neat thing about this place is that you can actually go into a lot of the planes!  Most of the museums I've been to in the past have planes on display and all you can do is look at them…but like I said, a bunch of these planes were actually open and you could go inside to explore.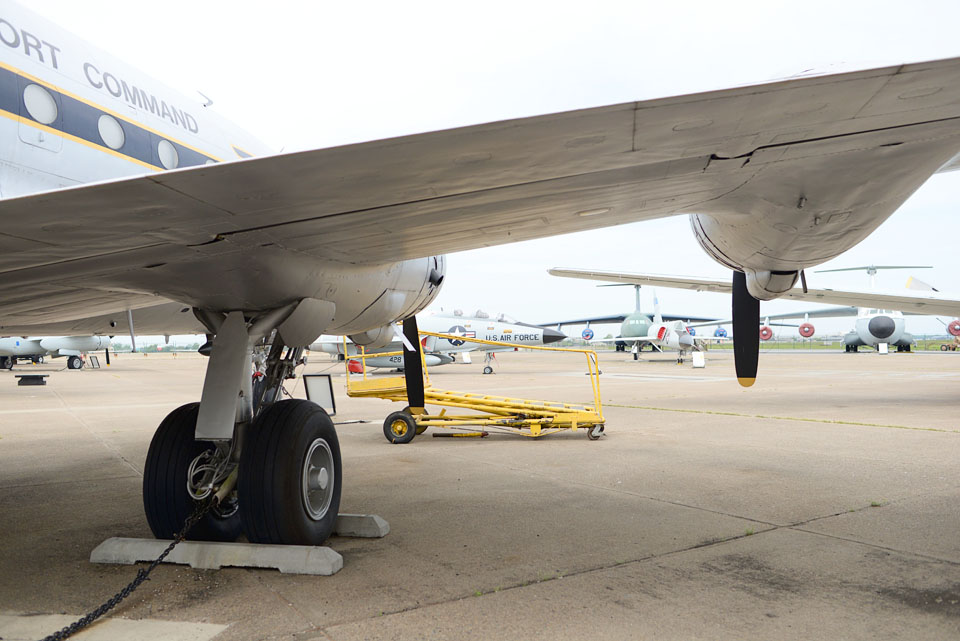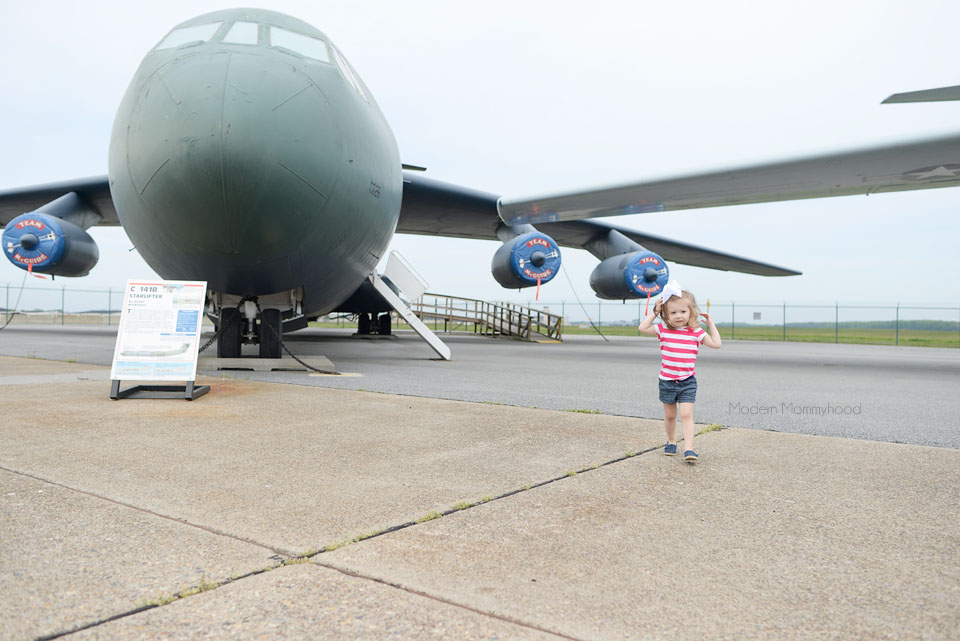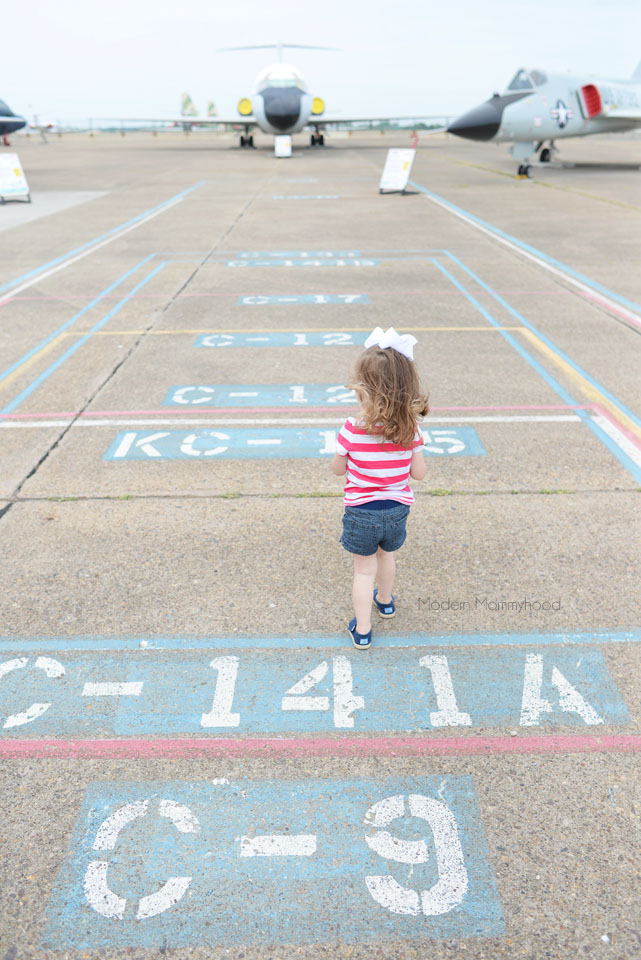 The photo above is actually a shot of Mabel walking around on a diagram on the ground that shows the cargo space of each plane that has been in service for the Air Force.
I didn't get any photos inside, but there are more exhibits inside plus a little gift shop.
I'm actually kicking myself for not knowing about this place until a month out from moving.
We had a great day and Mabel enjoyed her planes while bonding with Daddy.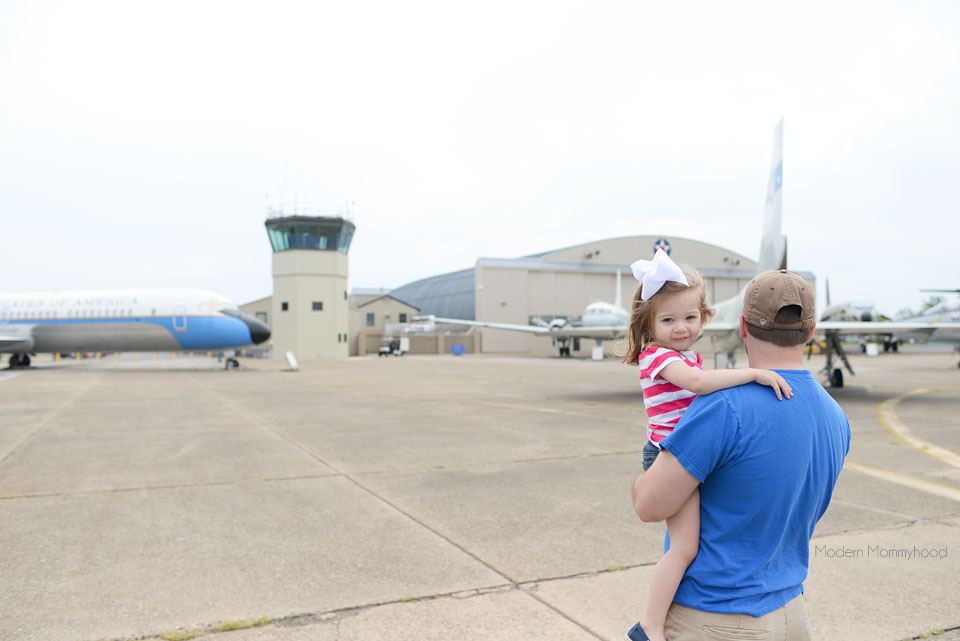 What's the neatest museum you would recommend for others that is kid friendly?
I'd like to add a few more places on my list to visit!
Save