As we get closer and closer to this move becoming a reality…the more and more I find myself becoming truly excited about all the new experiences my little family is going to have.
A pcs overseas might have been the best non-planned thing that's happened to us lately!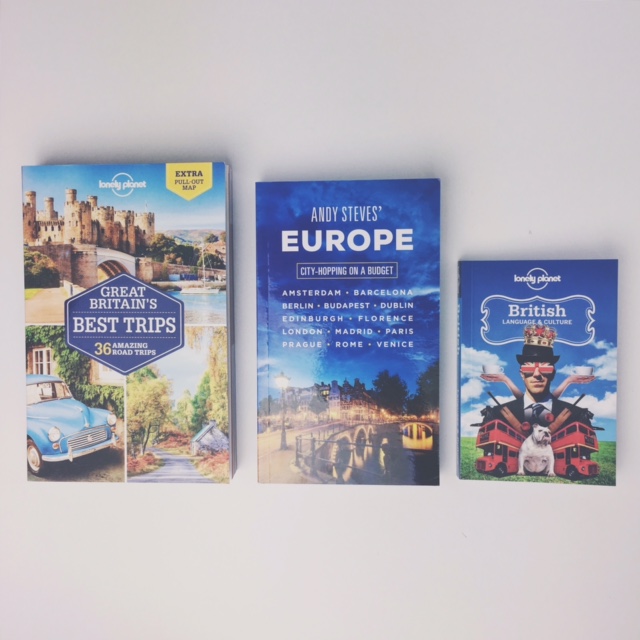 My in-laws took their last trip to South Carolina to visit us this past week and surprised my husband with a few early birthday gifts: travel books covering Great Britain and Europe.  Perfect!  The overboard planner in myself was thrilled to get my hands on these.  🙂
In addition to getting to spend time with them, they helped us out immensely by watching the girls so that we could run a few errands that needed to be done before the packers/movers arrive (we're about a month or so out from that).
So what was the biggest errand?  A trip to Ikea of course!
Our closest Ikea is a little over two hours away in Charlotte, NC so it's not too far away…but just far away enough to be a pain.  With our girls staying the day with my in-laws, we were able to take the car seats out and prep to haul some purchases back with us!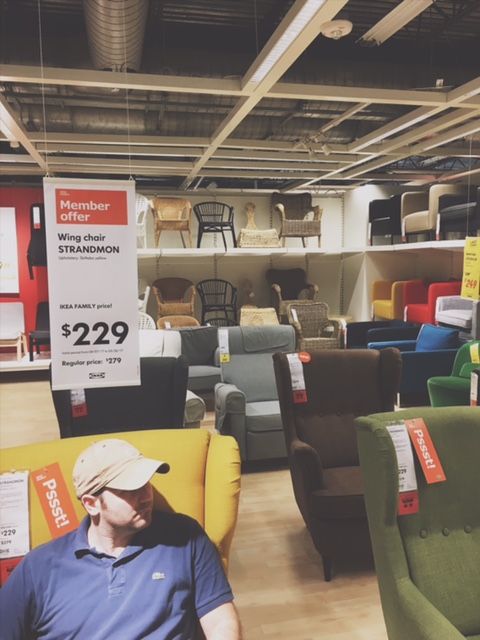 Though we didn't buy any seats, we did try a few out to see what we might be interested in buying from one of the London Ikeas once we find a house rentals/know what kind of space we are working with.  Some of the things we did buy were two Minnen beds (for the girls), two mattresses, two Raskog carts (I'm thinking they will be used for craft, kitchen or bathroom storage), a Trofast system to hide the girls' toys in our future family room, and a few odds and ends.  And I'm going to admit that I hope our future house has enough room to fit this couch (it's a new couch that Ikea recently started carrying…it's got a slipcover that can be washed!).
Everything was left in its box so it will be easy to get packed up with all of our other household goods.  We've also been told that it should take 2-3 months before our things will arrive in England (I'm going to keep reminding myself what an amazing experience this will be so that I don't worry about things like not having my stuff for 3 months, ha!).
And of course in the middle of the craziness of a move, I have to take a few moments to just remember that things will work out, to not stress (or at least try not stress 100% of the time), and just enjoy the moment
=
A walk around the neighborhood with the girls.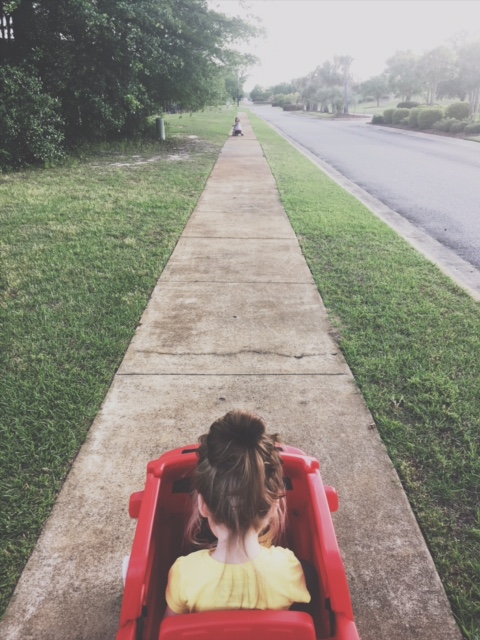 Save
Save
Save
Save