As most of you know by now, our little family of four is getting ready for a huge move.
Across the Atlantic huge…
That of course calls for a celebration…you know, the kind of happy hour at home kind of celebration.  And yes, the overly responsible kind of celebration!  😉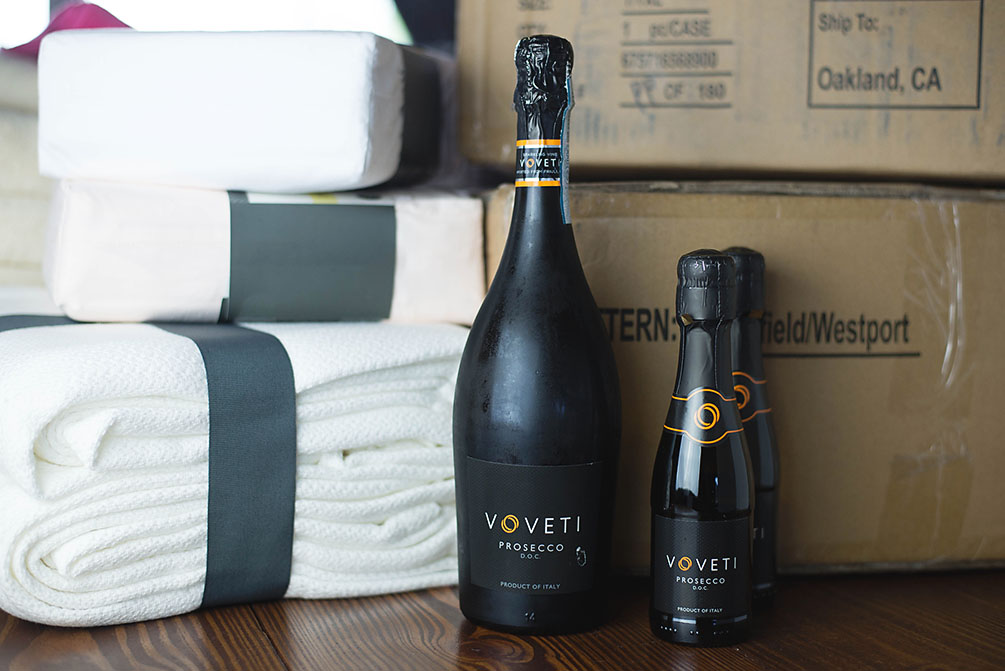 Bring on the boxes and the VOVETI Prosecco (full size and mini!)
You see that mess in the background?  That's what I would like to call my 'organized chaos'.  Piles of items to put into storage, things to get rid of, and stuff that will be coming with us to England.  And at this point, it seems to be a never ending amount!
All of these events are a bit stressful to say the least but it's nice to be able to take a moment, step back from it all and enjoy some moments with family and friends.  I've been able to whip up some cocktails with VOVETI Processo on the weekends for everyone to enjoy and it's just reminded me to soak in the here and now.  Basically = prepare for the move but don't miss out on our last few weeks in South Carolina.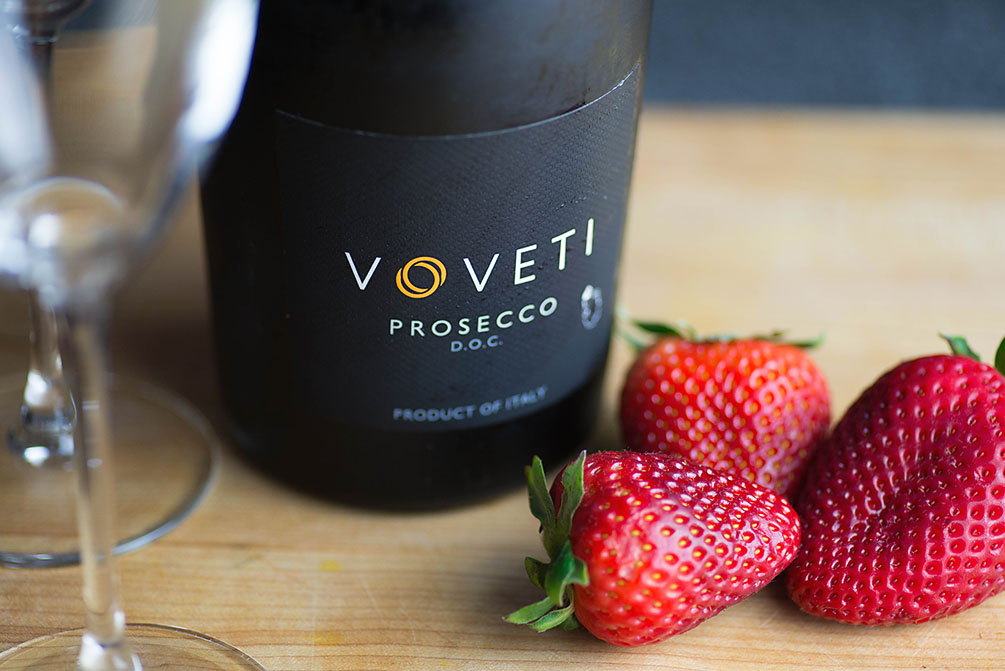 VOVETI makes a delicious dry brut 100% Prosecco made from Glera grapes.  Its flavor is packed with a combination of green apple, melon, pear, and ripe peach.  Yum.  So to me, it was a no brainer that this Prosecco would be amazing paired with a strawberry bellini recipe!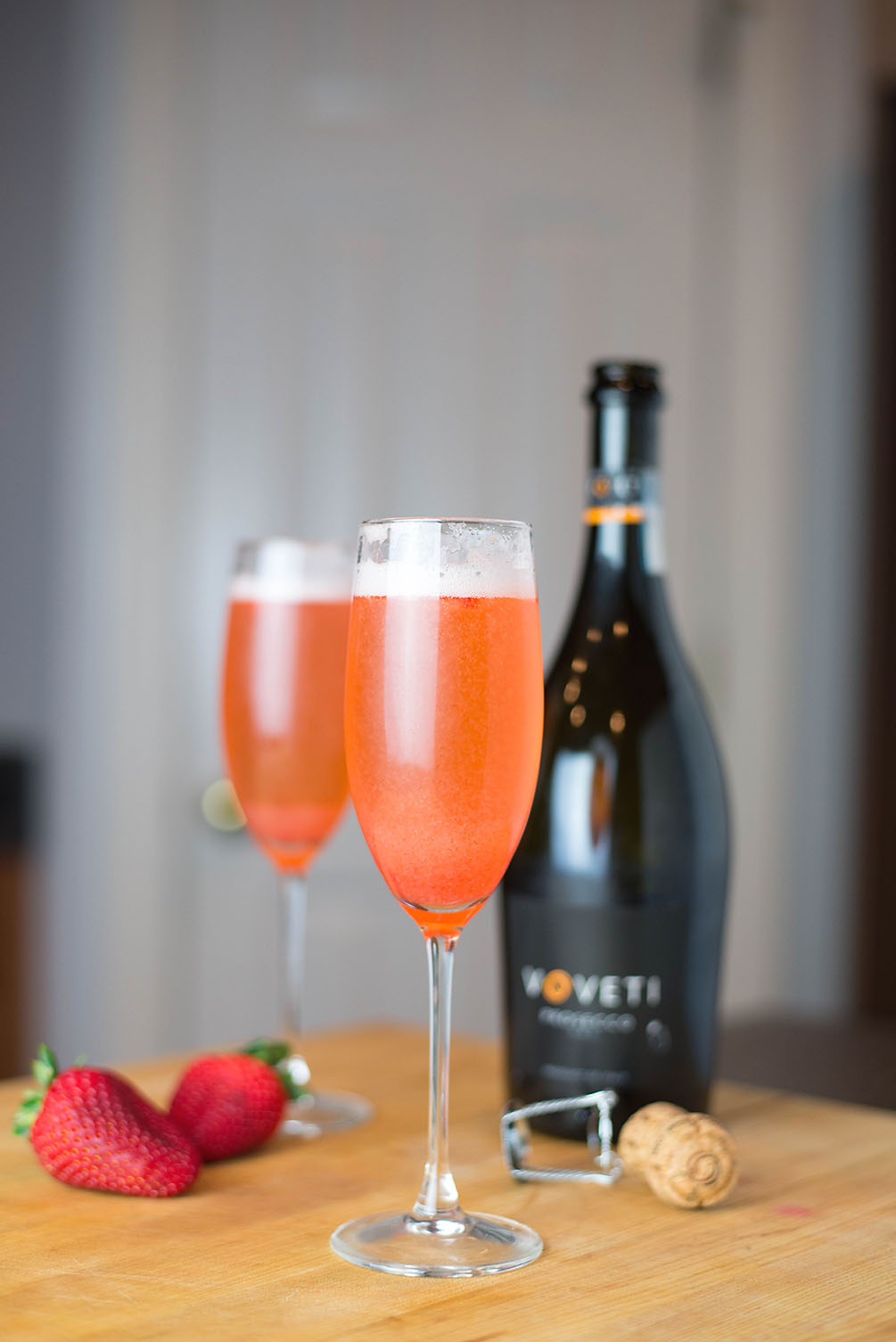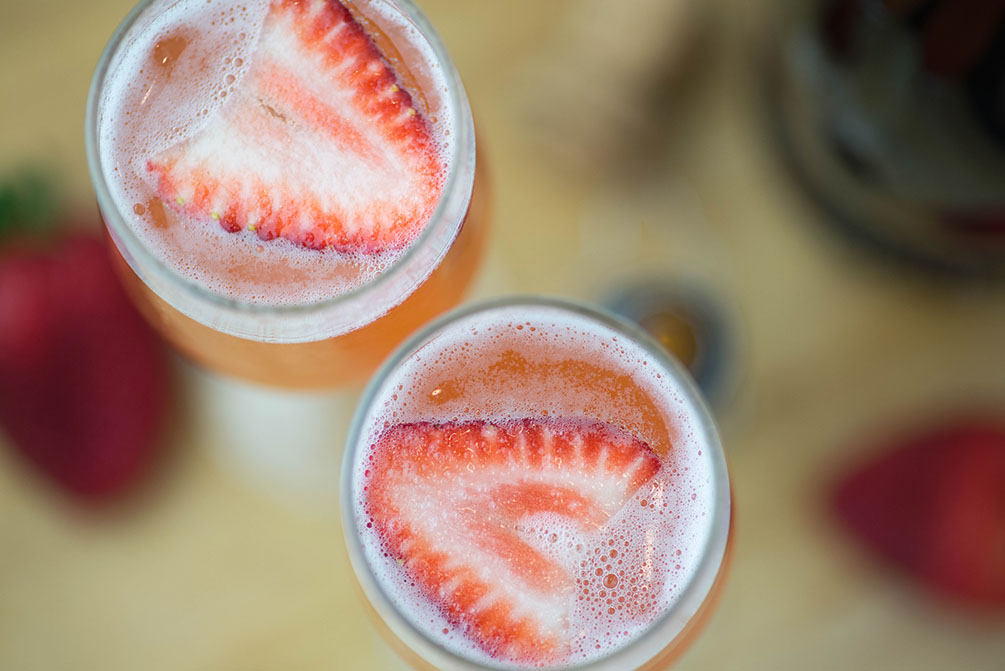 Seriously, it's the most perfect summertime drink!  Light, fruity and fresh!  I've gotten the thumbs up from everyone who's been able to get their hands on one.  😉
Here's to celebrating a major life change, a fresh start, and the fact that I'm finally purging my life of tons of unneeded things!  Just enjoy the adventure!
Cheers!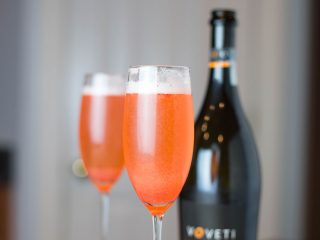 Refreshing Strawberry Bellini
Ingredients
16

oz

pack of fresh strawberries

1

cup

sugar

1

bottle of VOVETI Prosecco
Instructions
Wash, take stems/leaves off, and halve strawberries (I saved 3 strawberries to garnish drinks).

Add 1 cup water, 1 cup sugar, and strawberries into medium pot and bring to a boil. Then simmer for 10 mins or until strawberries are soft.

Strain strawberry simple syrup over a bowl through a mesh strainer. Mash strawberries to extract juices/discard leftover pulp.

Refrigerate syrup until chilled (this can be done a few days in advance if needed).

In champagne flutes, add 1/4 cup strawberry simple syrup and then fill rest of glass with VOVETI Prosecco. Feel free to adjust amount of strawberry simple syrup to your liking.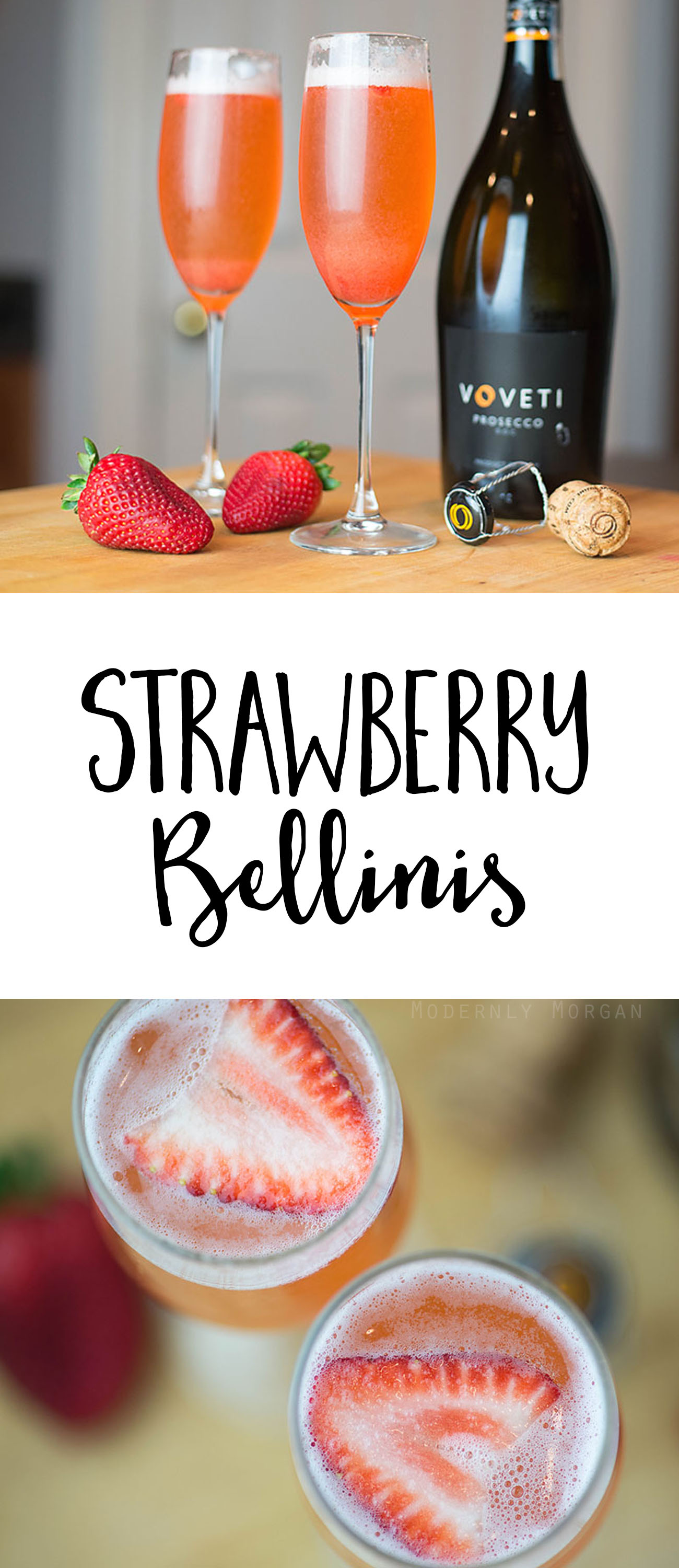 Save
Save
Save
Save
Save
Save
Save
Save
I was selected for this opportunity as a member of CLEVER and the content and opinions expressed here are all my own.
Save