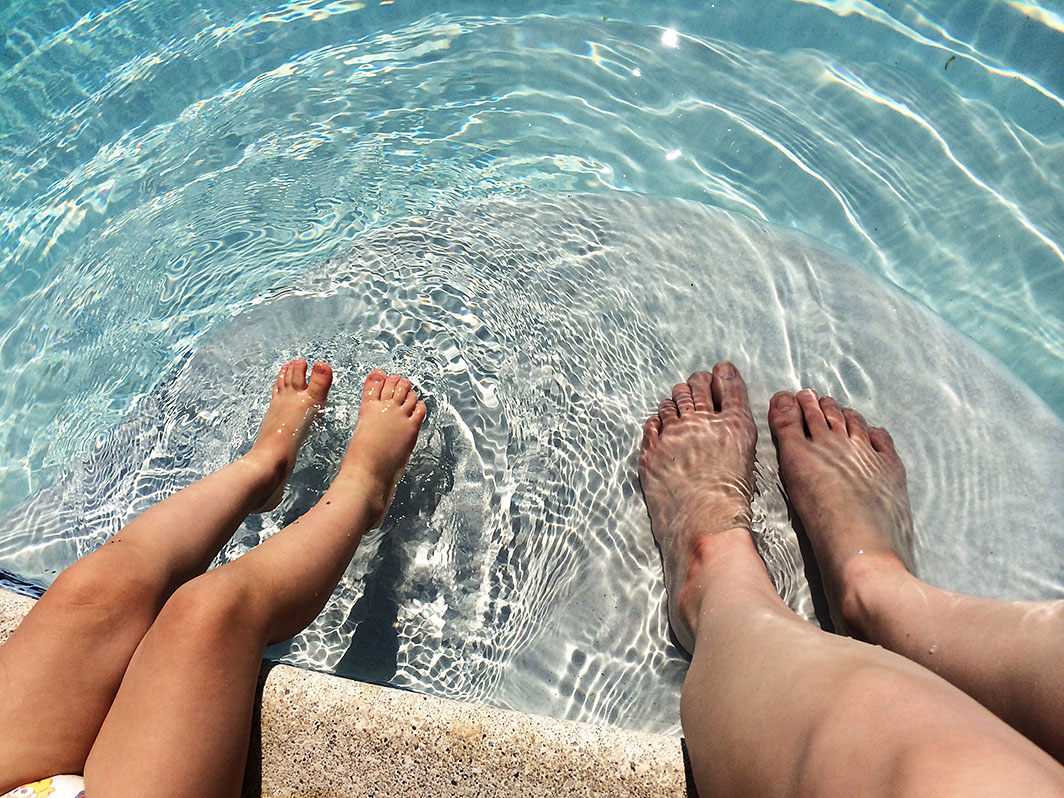 Summer is right around the corner and if your family is anything like mine then you'll be around the pool any chance you get!  It's actually been warm enough here that Mabel and Millie have already ventured into the pool a few times already.
Kinda too cold for my liking but honestly, what kid turns down a chance to play in water?!  Not mine, lol!
One thing that goes hand in hand with enjoying the water is safety.  Pools can be really enjoyable but at the same time they can be dangerous for little kids too.  May is National Water Safety month so I thought it was fitting to share some some tips on how to keep children safe around water.
The ZAC Foundation has set forth the A, B, C, D's of water safety.  Easy to remember and can safe a child's life!
A – Is For Adult:  Never let children be alone near a pool, ocean, river or lake.
B – Is For Barrier:  Have a fence that goes around your pool.
C – Is For Classes:  Kids and adults should take safety classes.
D – Is For Drains:  Teach all swimmers to stay away from all pool and spa drains.
Visit The ZAC Foundation here for more information to include in your post about how to keep children safe around water! 
When it comes to water safety, we never mess around!  I grew up with a pool in my backyard so I've known for almost my entire life how important being smart around water is.  The girls are NEVER left unattended and there is always an adult around/in the pool with them.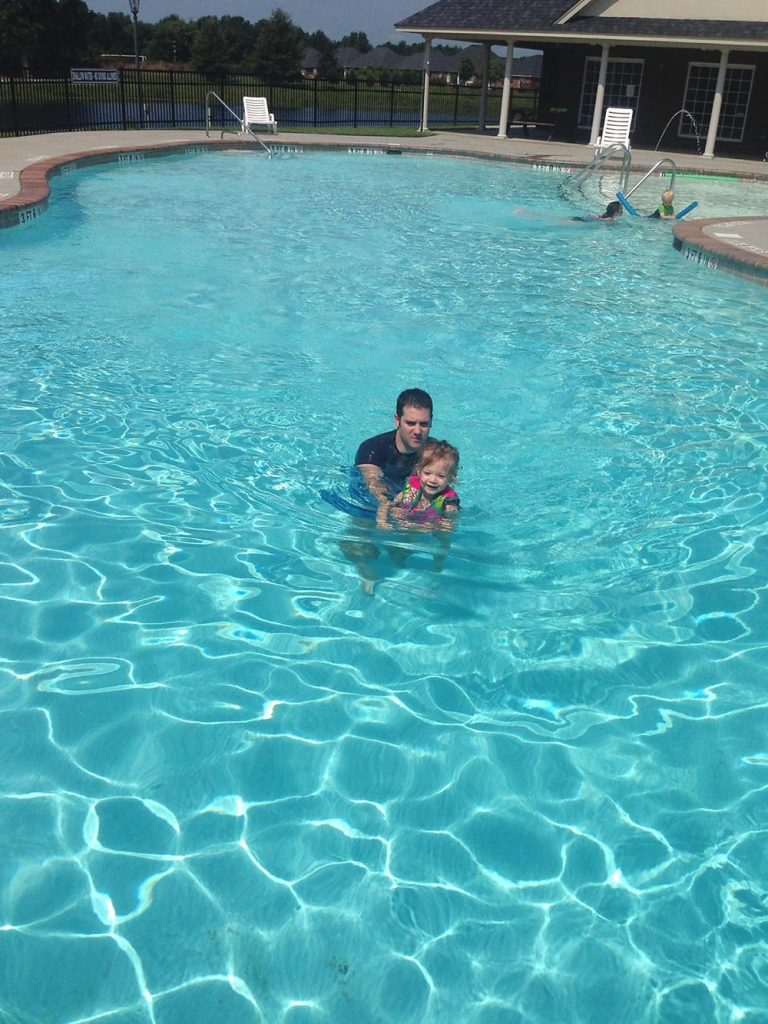 Our current neighborhood actually has a pool for the residents and as you can see, they have a fence around the perimeter.  Super safe and no little ones can sneak into the pool area without adults knowing!
The photo above is actually from two summers ago…and Mabel didn't know how to swim yet.  At that time, we would always have her wear a life vest or another approved flotation device.  But of course my husband and I still knew that she actually needed to learn to swim.  So we signed her up for classes at our local pool where she learned about water safety and how to swim.  As of this summer…we have a swimmer!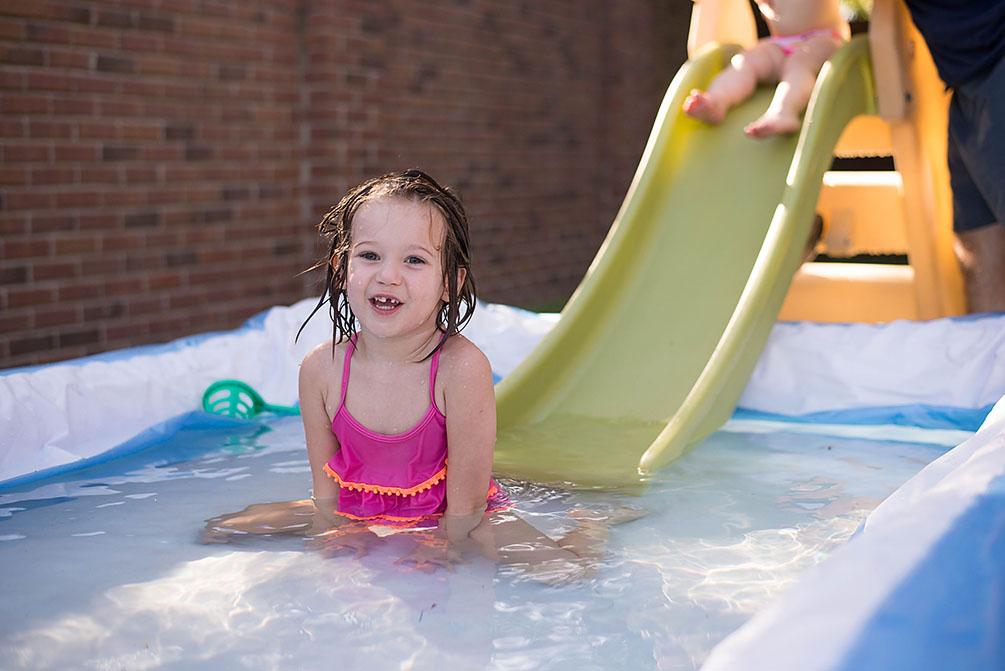 So whether it's a in-ground pool, a lake, a blowup pool in your backyard or any body of water, make sure to play smart this summer!  Teach you little ones how to respect water and how to have fun safely!
Parents can find great info and videos on water safety HERE + you can sign up for ZAC Foundation newsletters HERE.
Also, don't miss out on a great giveaway!
Save
Save
Save
Save
Save
Save
Save
I was selected for this opportunity as a member of CLEVER and the content and opinions expressed here are all my own.