Log cabin elements AND stars?! Yep! The new Cozy Cabin quilt pattern is now available in the shop!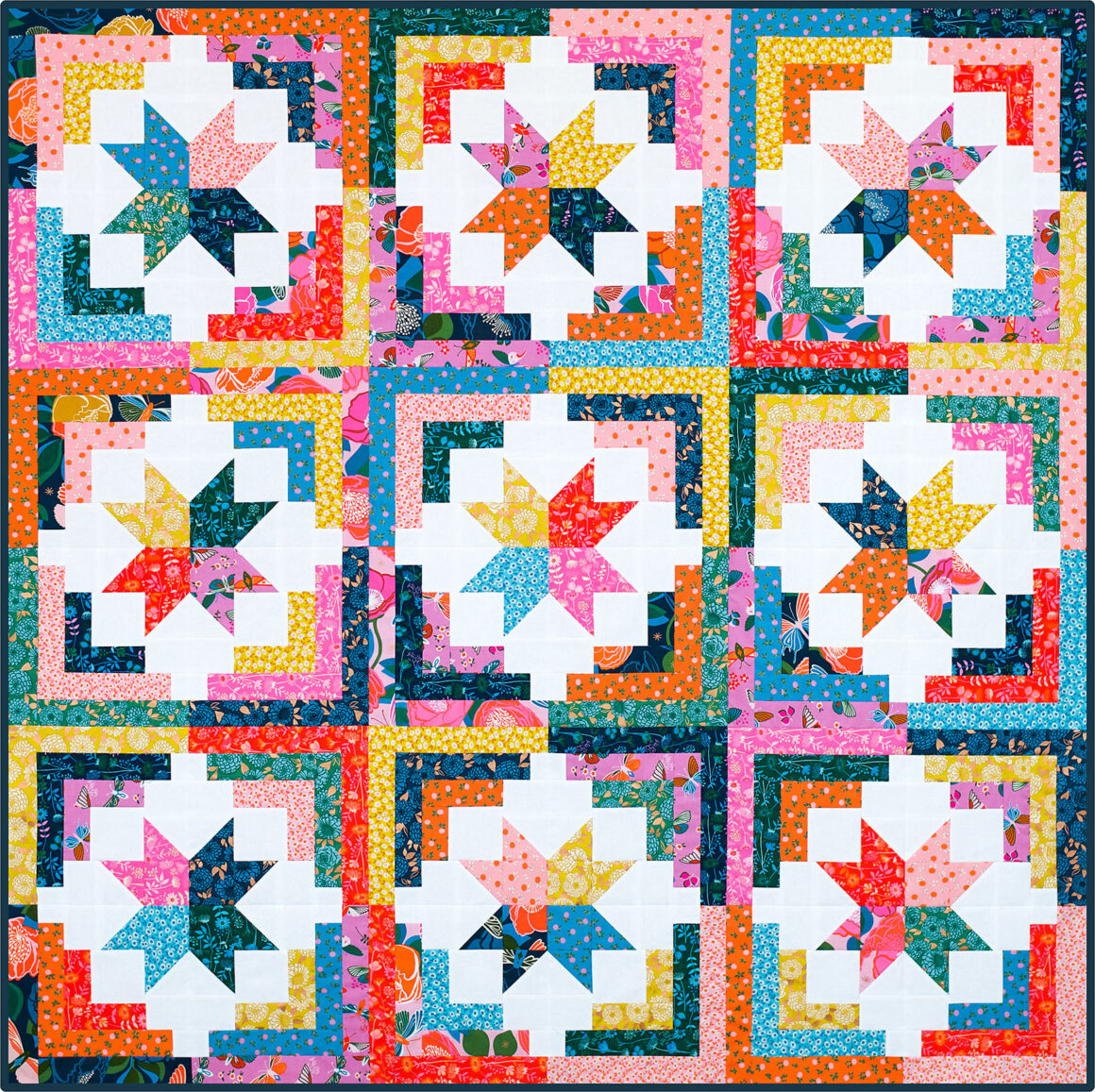 There is just something about a scrappy quilt that makes my heart skip a beat! I don't think I'll ever tire of creating patterns that allow for the use of tons of pretty fabrics (or stars for that matter, lol!).
I know I've said this a handful of times before but I'll say it again; I truly love taking classic quilt elements and switching them up to create a new and slightly more modern design. It's like pulling something from the past and bringing it to the present where it can be enjoyed all over again in a new light. It just makes me incredibly happy.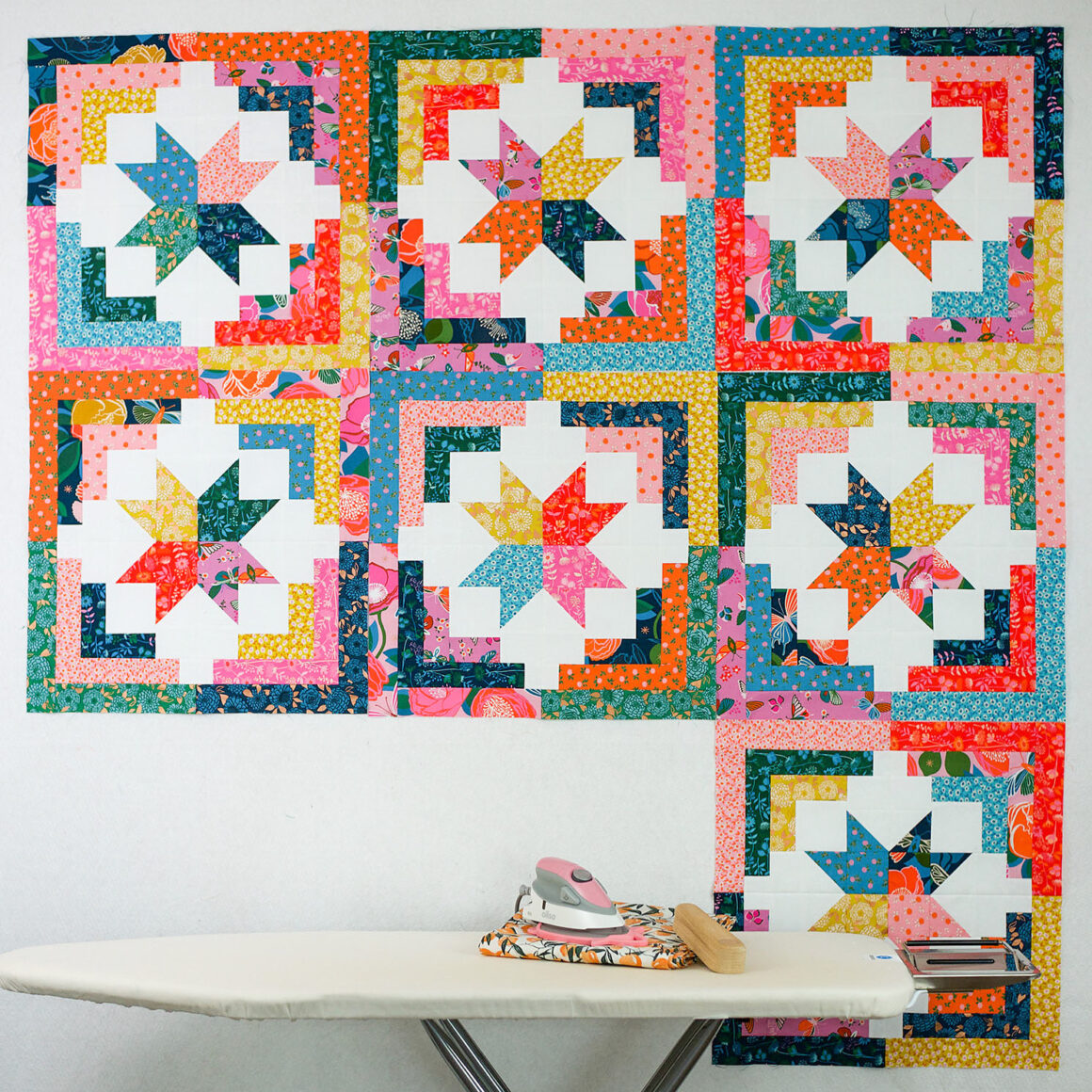 As soon as I saw the Stay Gold fabrics by Melody Miller for Ruby Star Society, I knew immediately that I needed to make them into a Cozy Cabin quilt. Each gorgeous piece of fabric gets to shine and be showcased multiple times within the pattern. I've also decided that this quilt will never leave me! It's mine and mine only, lol!
The Cozy Cabin pattern is fat quarter friendly and comes in three sizes: baby, throw, and bed.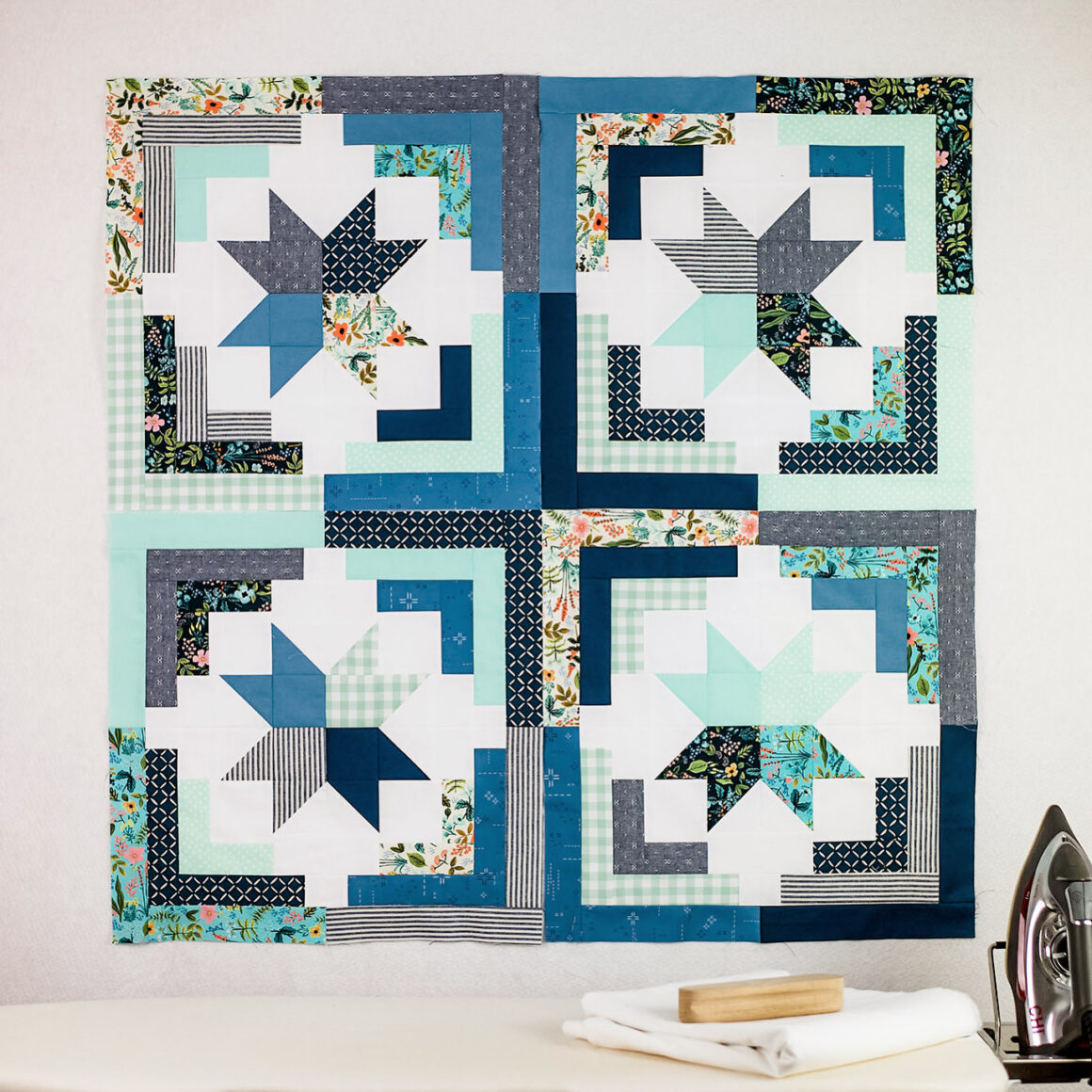 Above is a quilt in progress: an all blue baby size Cozy Cabin made with a Somerset Cove bundle.
And below is a a throw size Cozy Cabin made with a Blood Oranges bundle.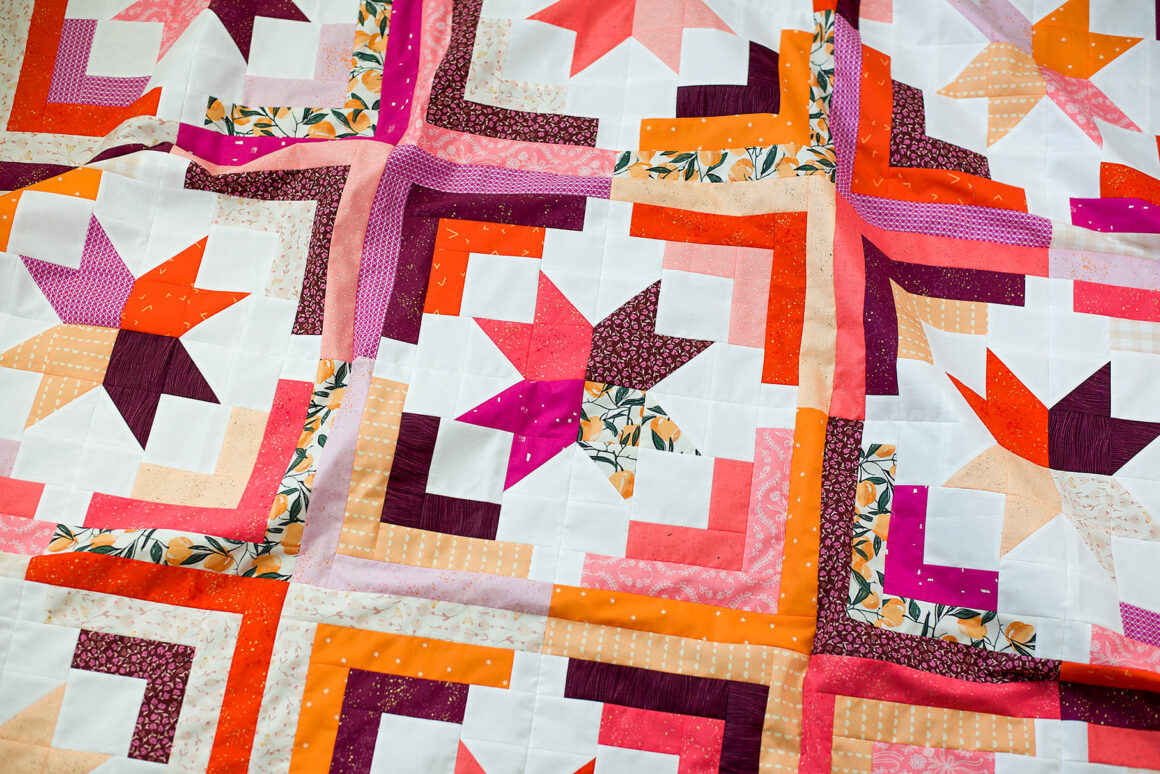 I know I'm a bit partial but the pattern also easily lends itself to working perfectly with any combination of fabrics. Don't just take my word for it…you can see examples of quilts, from quilt kits to pattern tester's versions!
Scribbly Gum Quilt Kit – Sewn by @JozMakesQuilts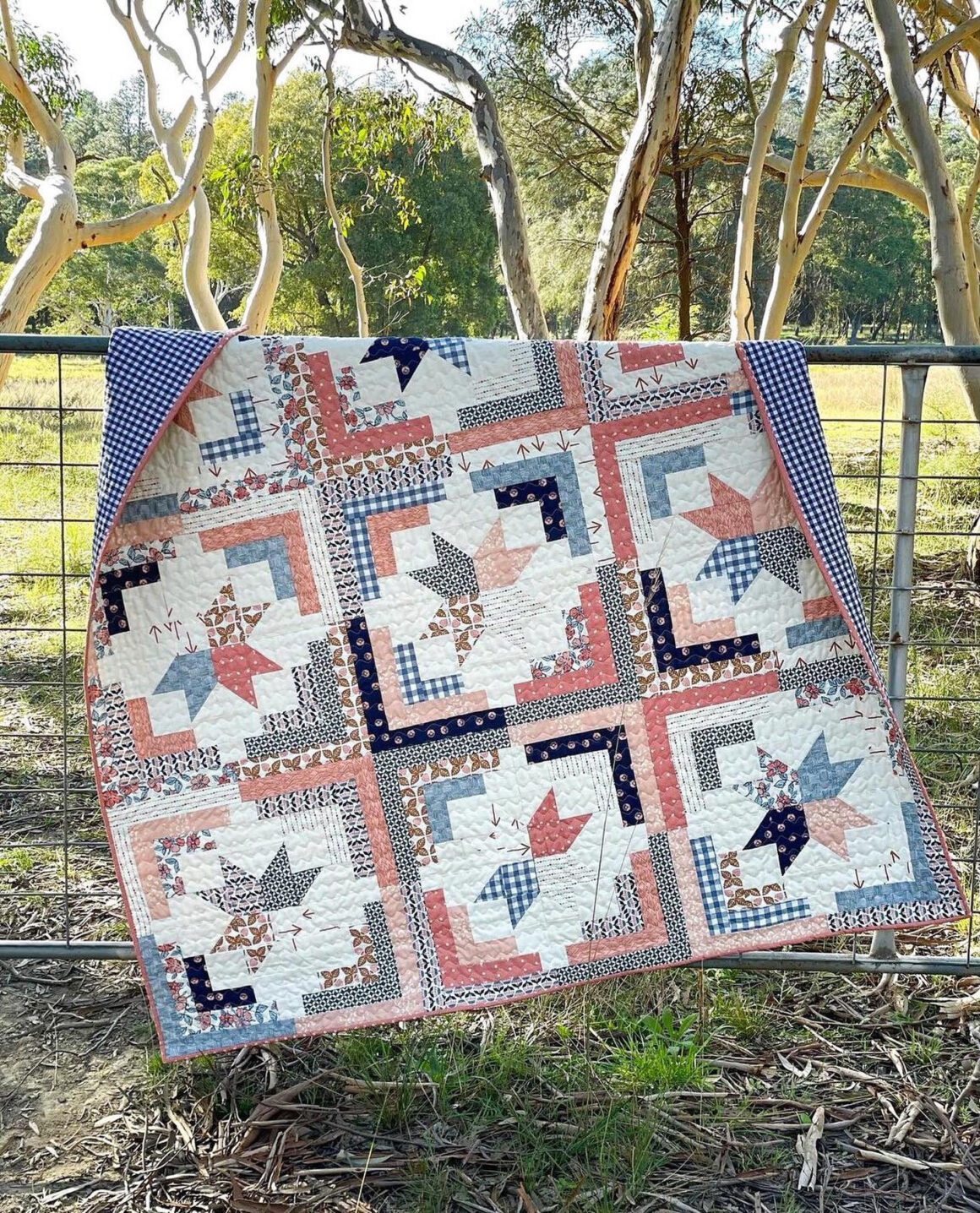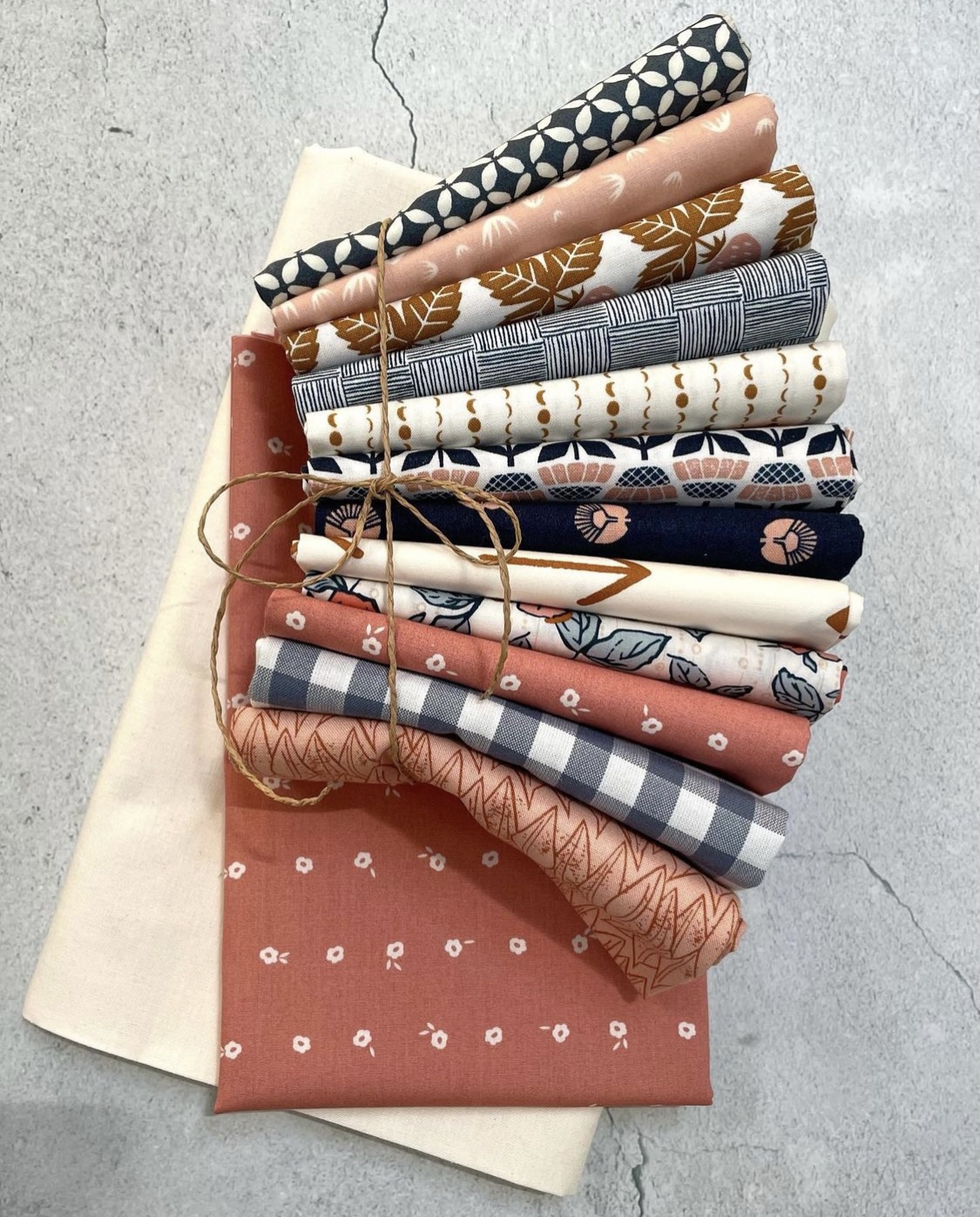 Rosie Girl Quilting – Cozy Cabin Quilt Kit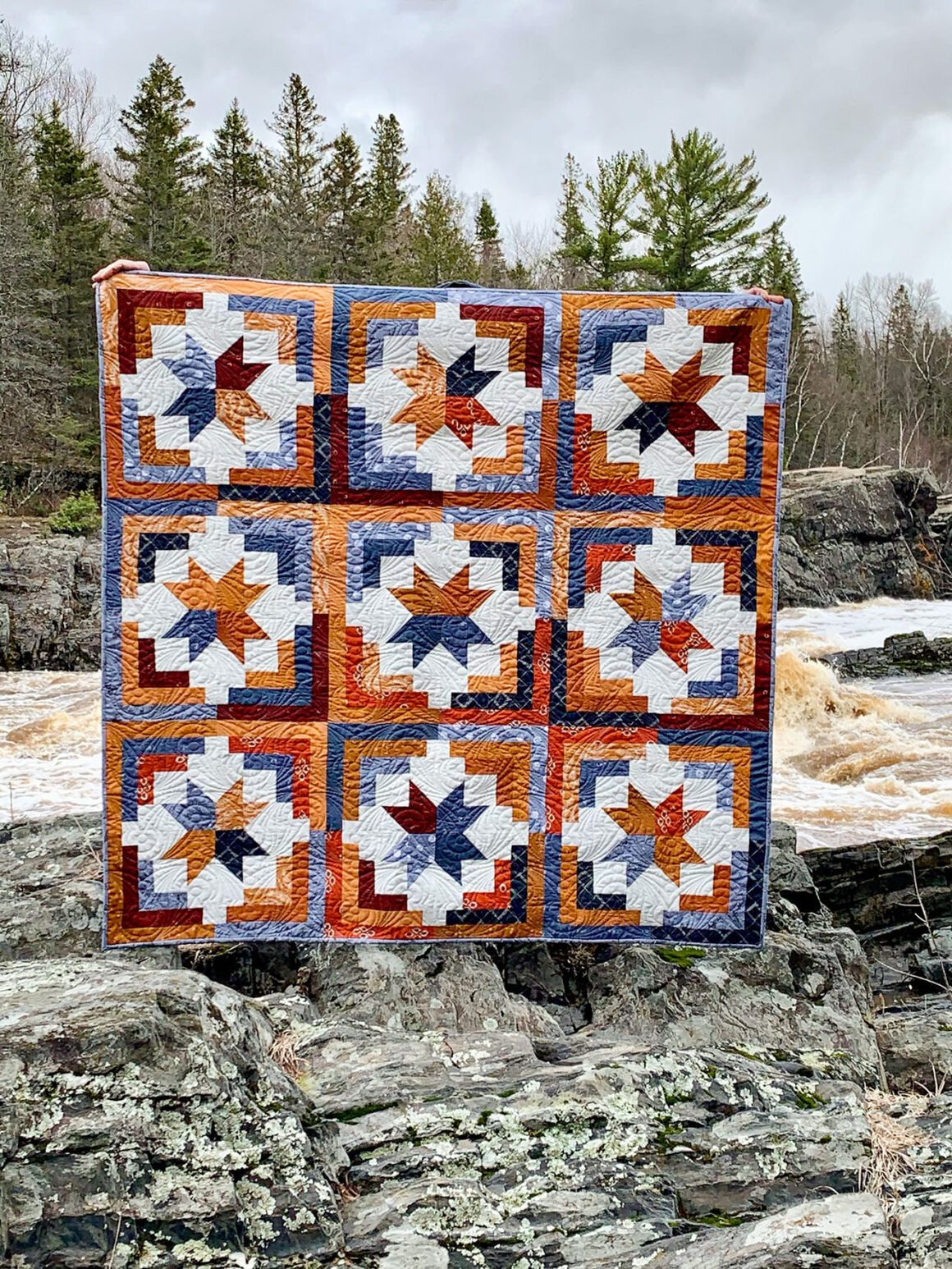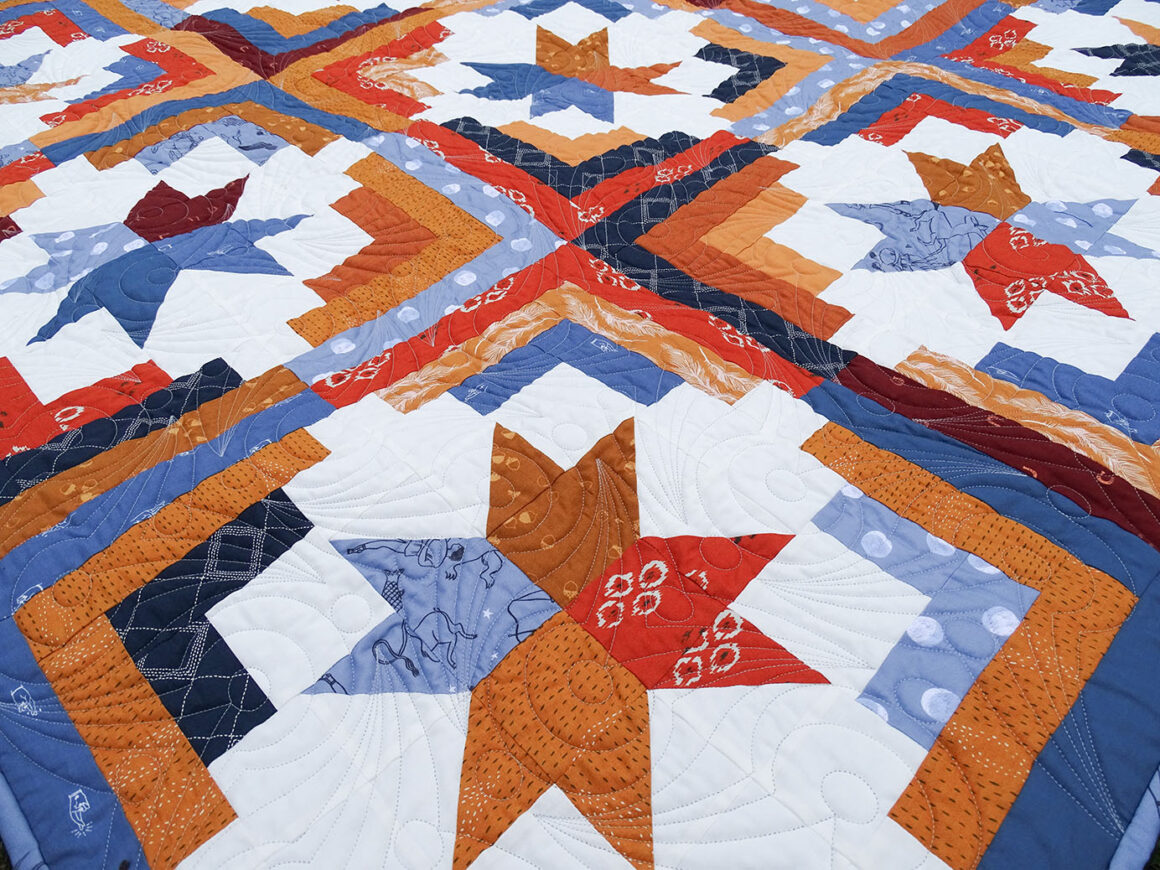 Fabric Stork – Cozy Cabin Quilt Kit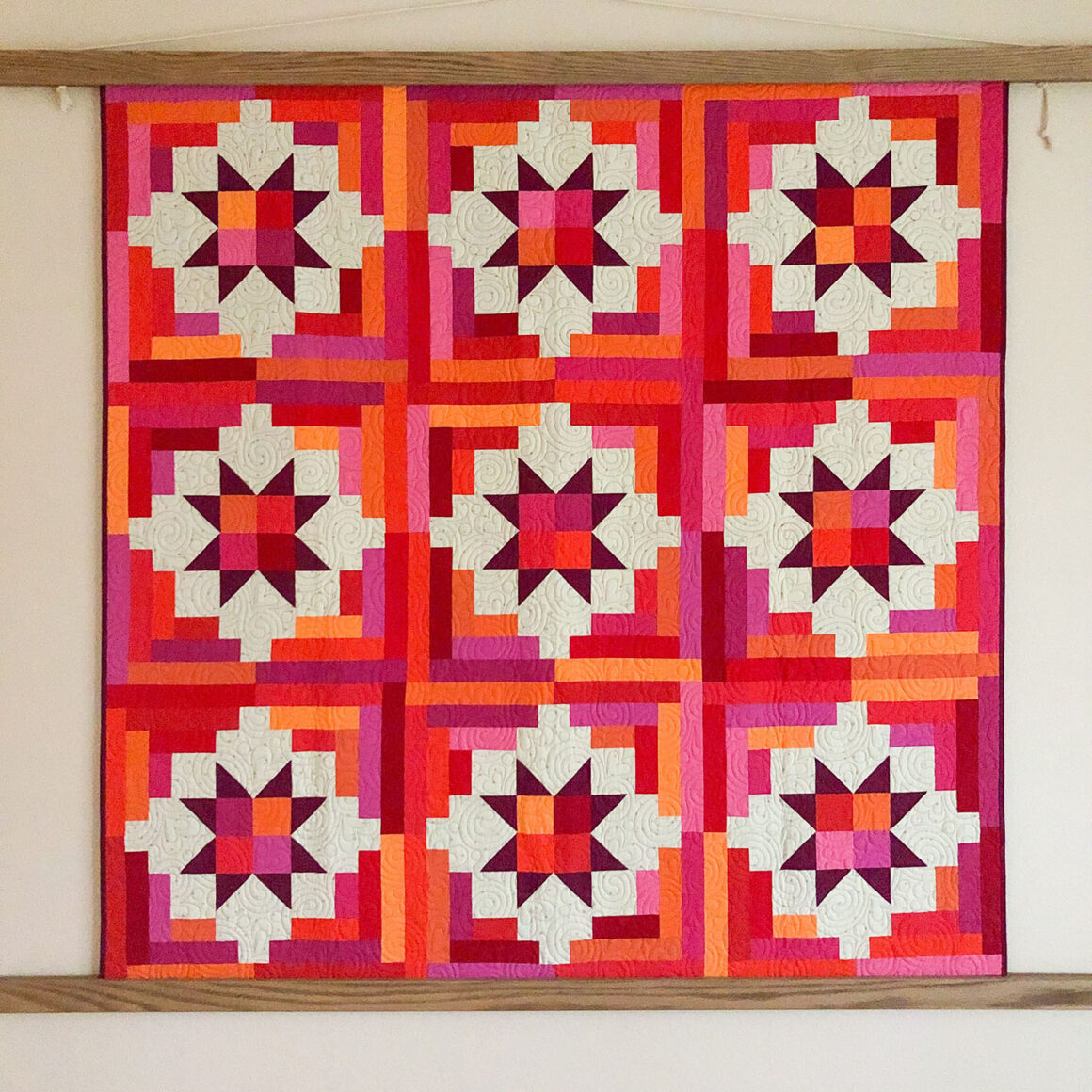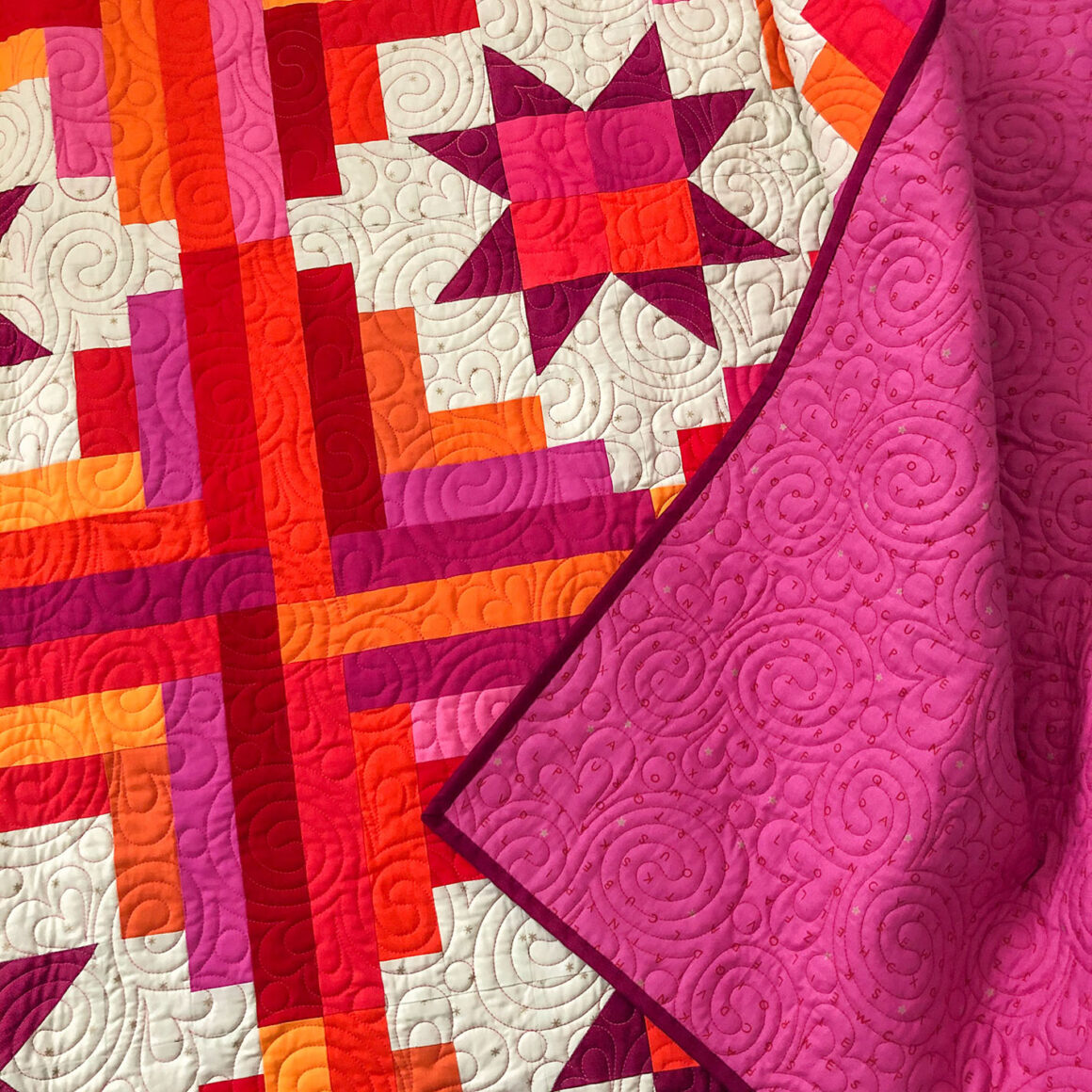 Genna of WetMountainQuiltCo. – baby size Cozy Cabin!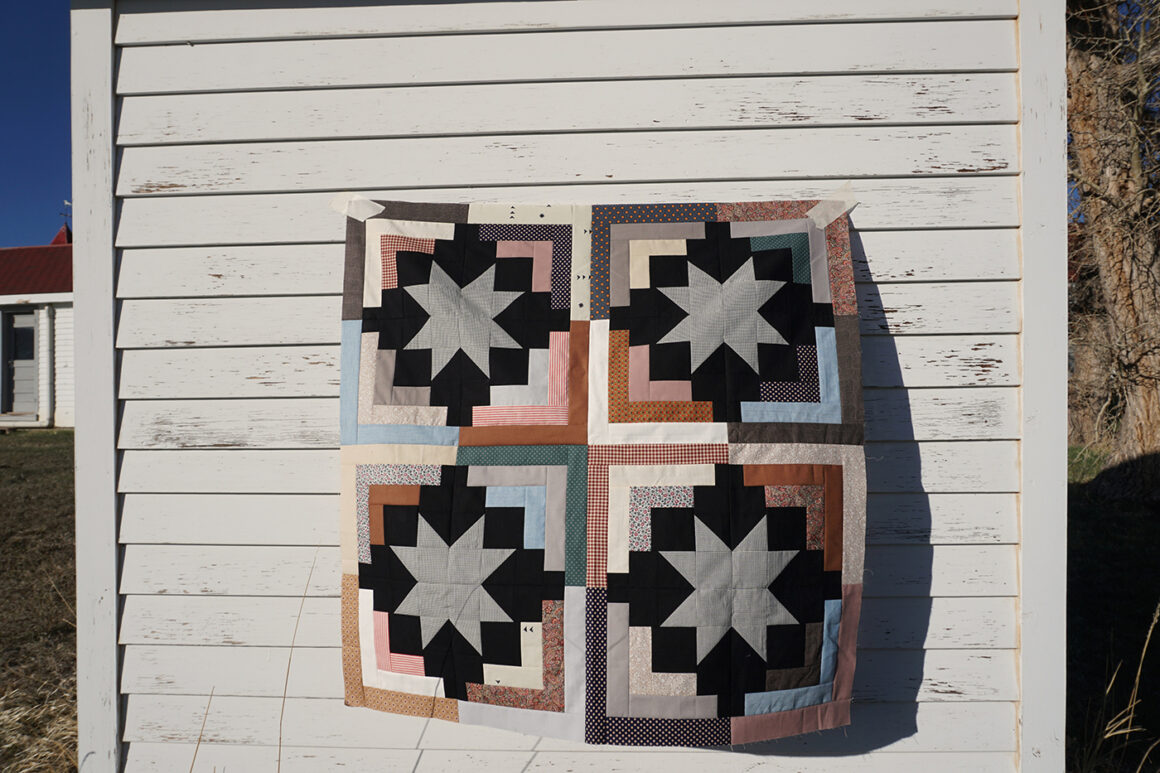 Haley of HappinessInTheMaking – delightfully scrappy bed size!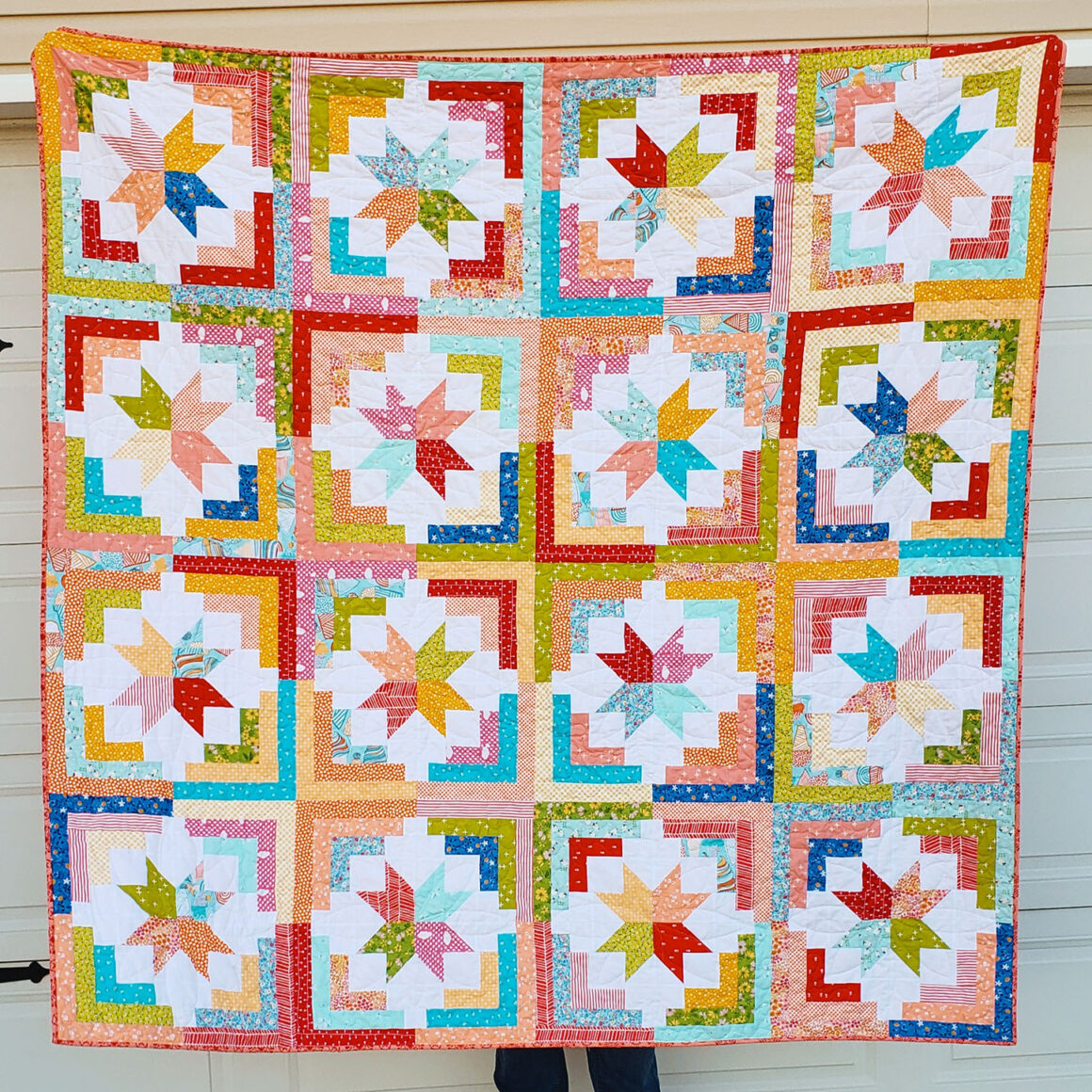 Jenny of AristotleFace – such a vintage vibe!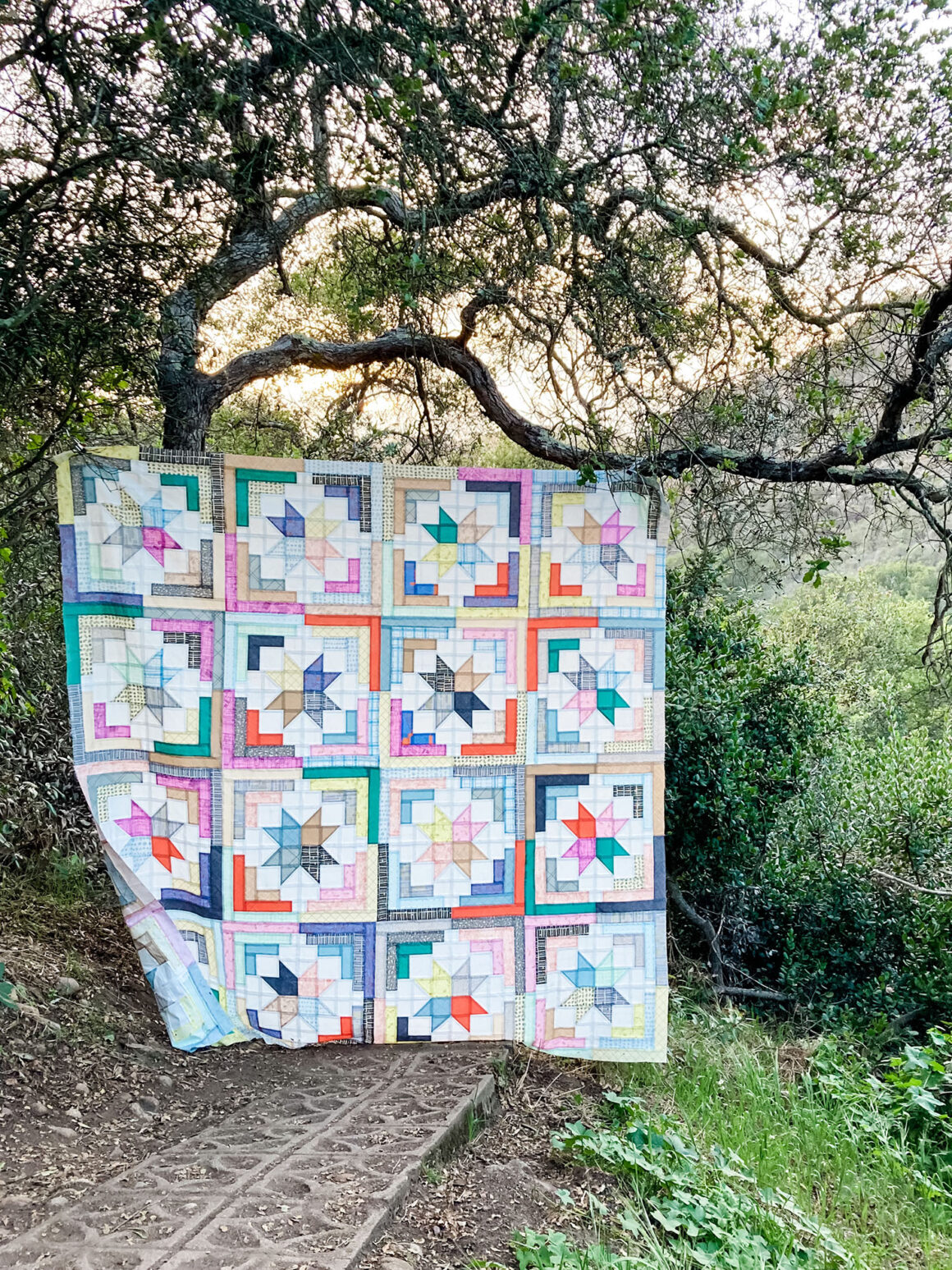 Kristin of KristinQuinnCreative – soft and sweet baby size!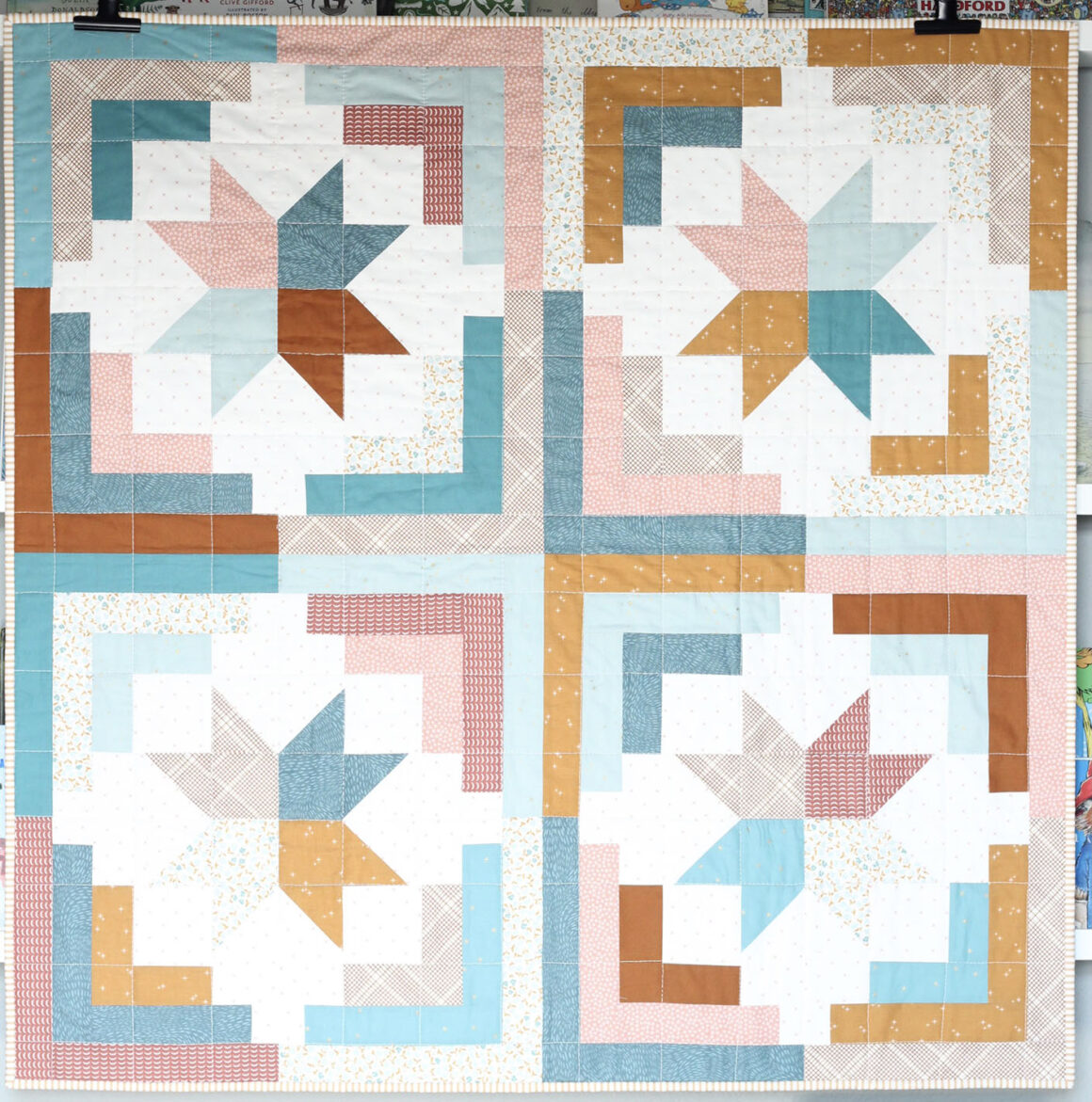 Stacey of TwoTerriersStudio – a beautiful throw size!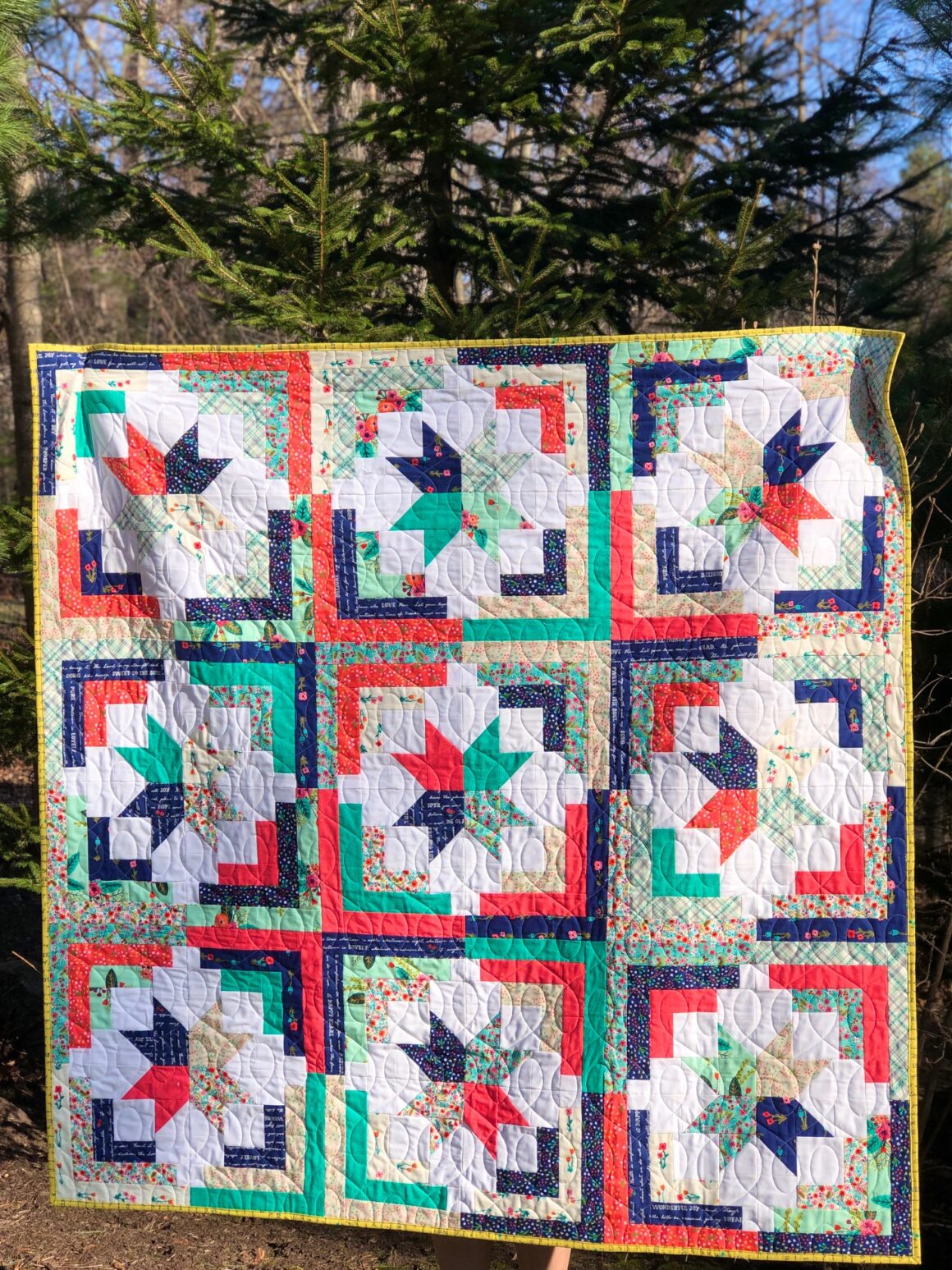 Maechen of MaechenMarie – a classic and solid baby size!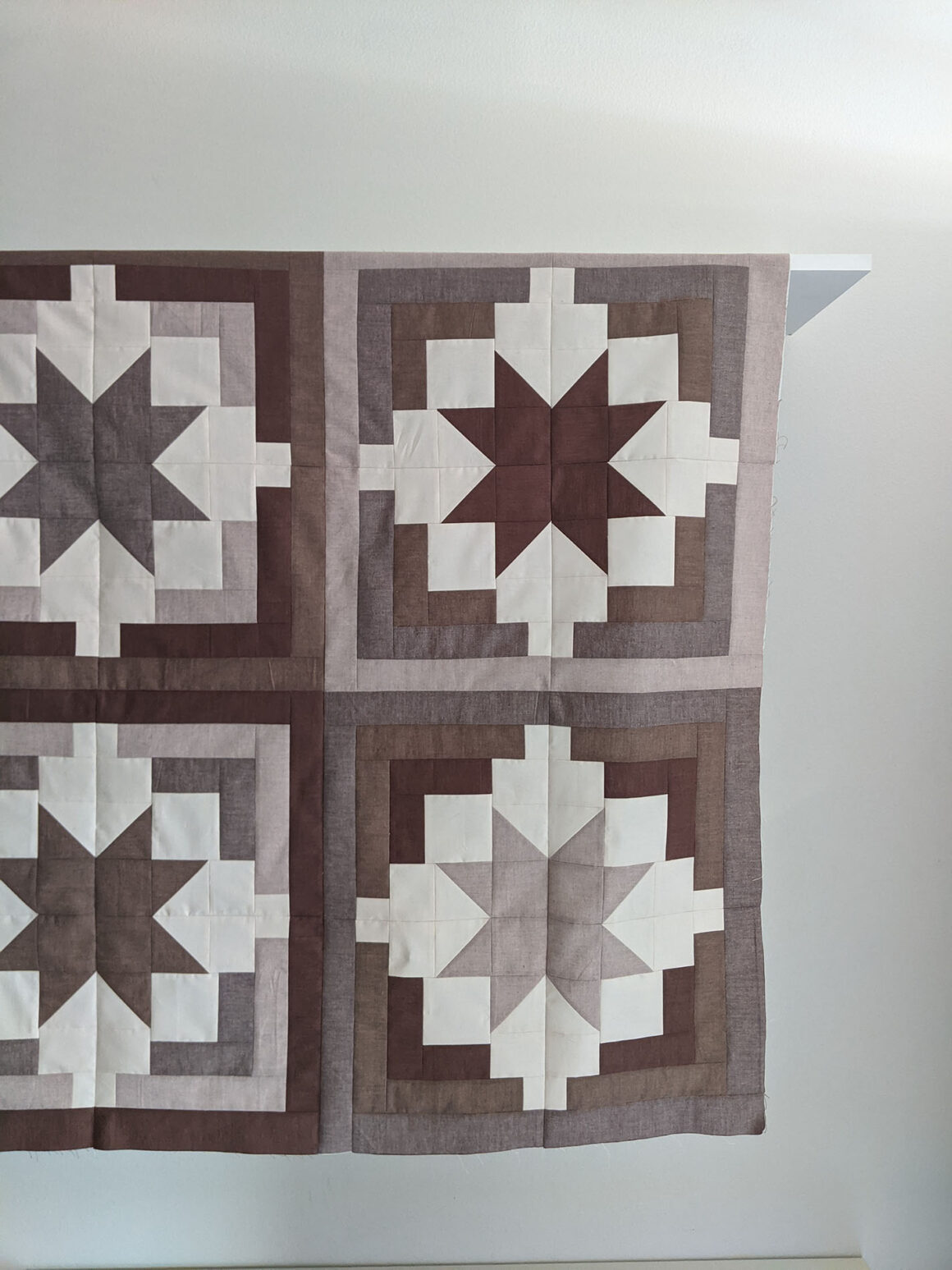 Deidra of QuiltyObsession – scrappy red baby size in the wild!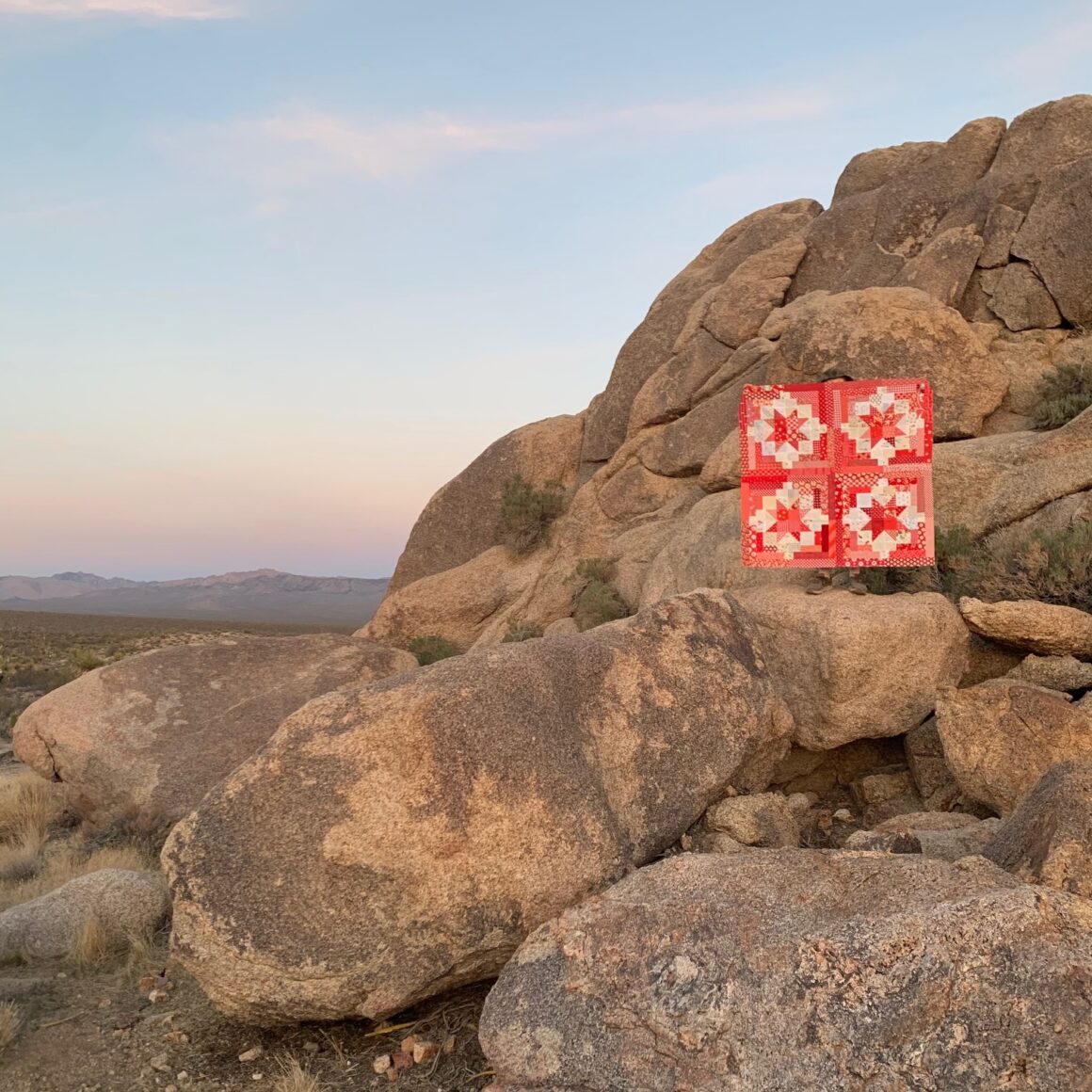 Jenn of MountainviewQuilter – a Ruby Star gem in throw size!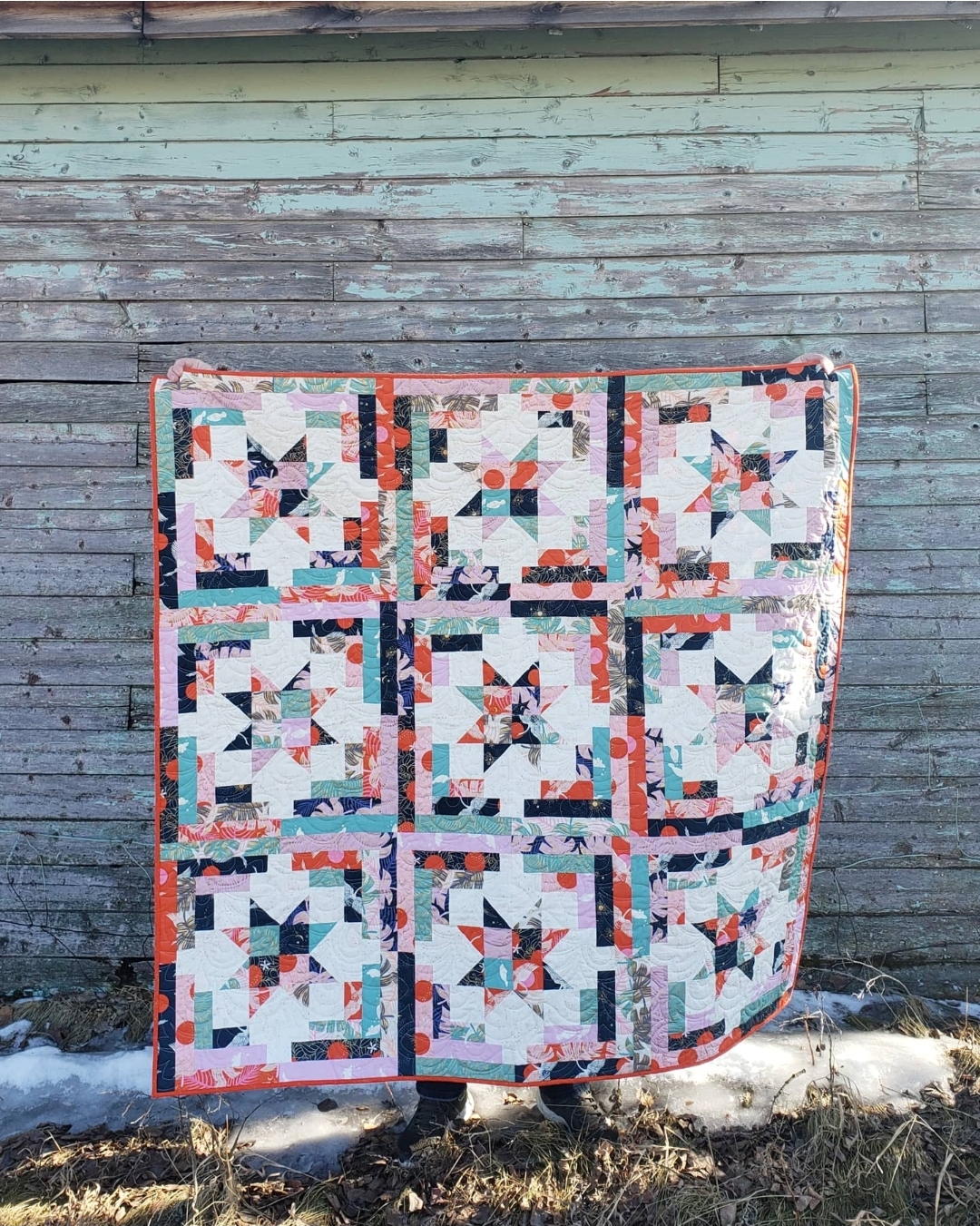 Melissa of IfYouDontSew – a festive Christmas version!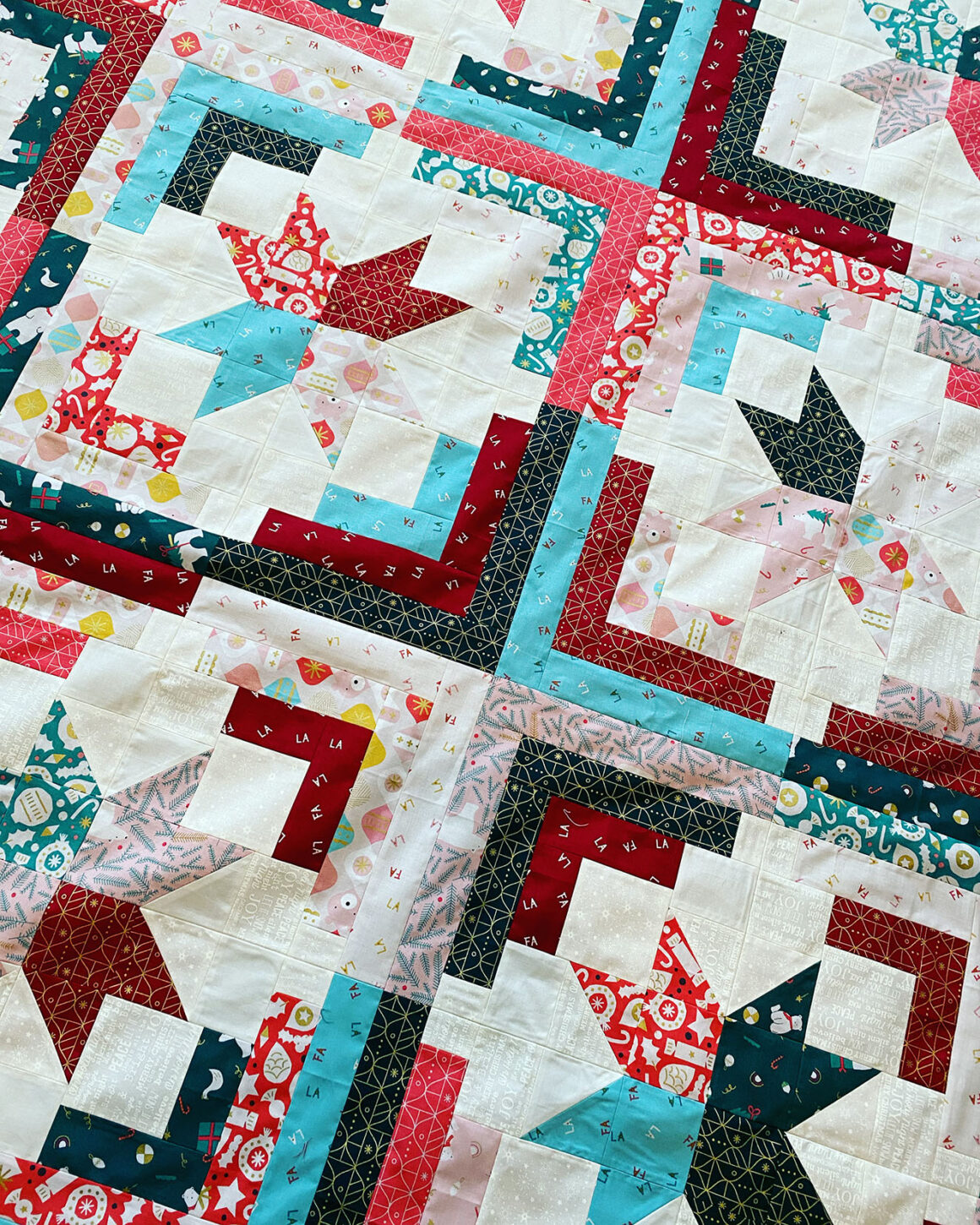 If you're ready to sew up your own Cozy Cabin quilt, you can find the pattern in my shop HERE!