Every year we make it a point to go on a vacation just to get away from regular everyday life.  It's a tradition we started early on in our relationship.  We were crazy enough to plan a cruise together when we had been dating less than a month (but the cruise wasn't until 9 months later…we aren't that crazy!)   Our cruise took us from Galveston, Texas to several locations including Mexico…I love Mexico!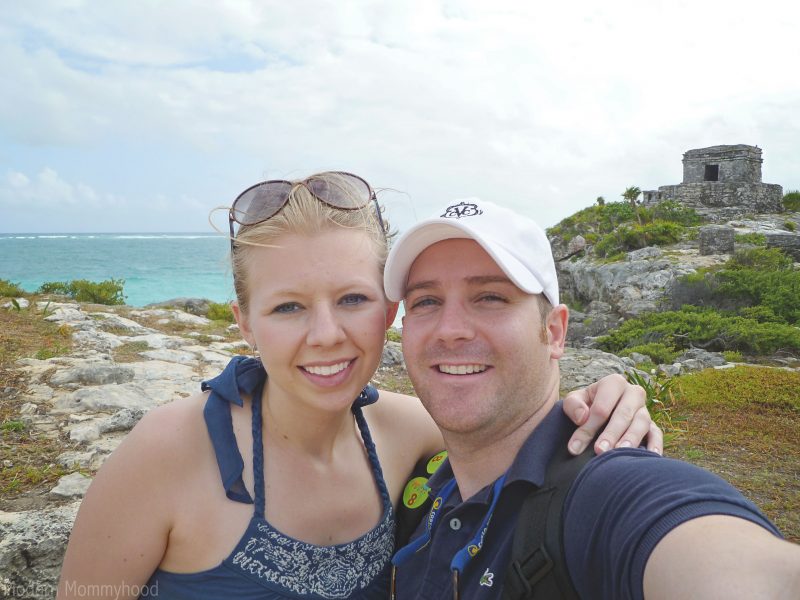 Last year, instead of doing something big, we decided to save some money and take a road trip to my mom's house in Florida.  Mabel came with us and was a great road-tripper.  😉  In addition to visiting my mom, we also took a two day mini trip to one of the major them parks (you can read about it here) while Mabel had some quality time with her grandmother.  We figured she wasn't quite ready to fully enjoy a theme park, plus it was nice to have some 'us time'.  I truly believe that helps refresh your relationship and allows you to be the best parents possible (so don't forget about 'us/couples time'!).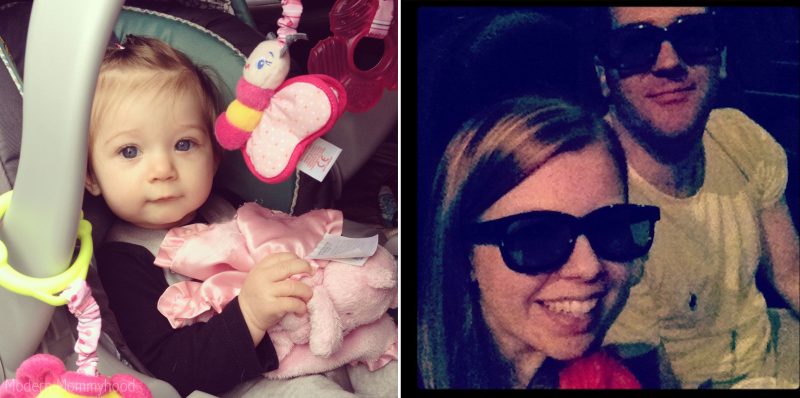 But this year since my husband just got back from a deployment we figured we'd take another road trip!  My husband chose Tennessee as this year's destination and we will be staying in a cabin the the glorious Smoky Mountains.  I'm not a huge outdoorsy person but I'm all for glamping (glamorous camping…you know, running water and electricity).  😉  My in-laws will also be visiting for part of the vacation to get to spend some quality time with Mabel and us.  None of us have been too Tennessee other than driving through it so we're all excited to experience a new place.
We'll be staying right outside of Pigeon Forge and I can't tell you how many neat things I've been told there are to do in the area (thanks to everyone on the Facebook page).  My husband is already planning on going hiking and has bought a special baby-wearing hiking pack for Mabel…I can't wait to see how that goes, lol!  I'm planning on having a date night or two since there are a few restaurants I want to try out and of course as a family we are planning on taking in some of the local tourist attractions.
One of the places on my list has to be the Hollywood Wax Museum!  I've enjoyed going to wax museums in the past so I'm pretty excited!  I'm looking forward to taking pictures with all the celebrity wax figures since I have no problem making a fool of myself in public (don't you worry…I'll post the photos!).  The VIP Observation Deck (which is part of the museum) is also something I can't wait to see since it was just built in 2012 and has some amazing views of the Great Smoky Mountains!
Stay tuned for my review in a few weeks after we return from our trip…I can't wait to share our experience!
While you're waiting for my post, check out Hollywood Wax Museum's Facebook page for more info and to see all of their locations.
Are you planning on taking a vacation in the next 12 months?  Tell me where you're going! 🙂
I was selected for this opportunity as a member of Clever Girls Collective and the content and opinions expressed here are all my own.