Last month when we took our vacation to Pigeon Forge we stayed in an amazing mountain cabin:  Sunrise at the Horizon (recently they renamed it Mountain Sunrise / Cabin #225)!
I've gotten a lot of questions by email and through comments on instagram so I figured I would do a whole post for anyone who is interested in taking a trip to the Smoky Mountains and toying with the idea of renting a cabin.  🙂
So before my husband's return from his deployment, I had started planning this trip to Tennessee.  I obsessed over searching all the cabin rental sites…looked at hundreds of cabins and I kept returning to Sunrise and the Horizon (all the cabins have cute little names) so we booked it!  I figured it would give my husband something to look forward to when he returned.
Our cabin had three floors and an amazing balcony with a gorgeous view on each!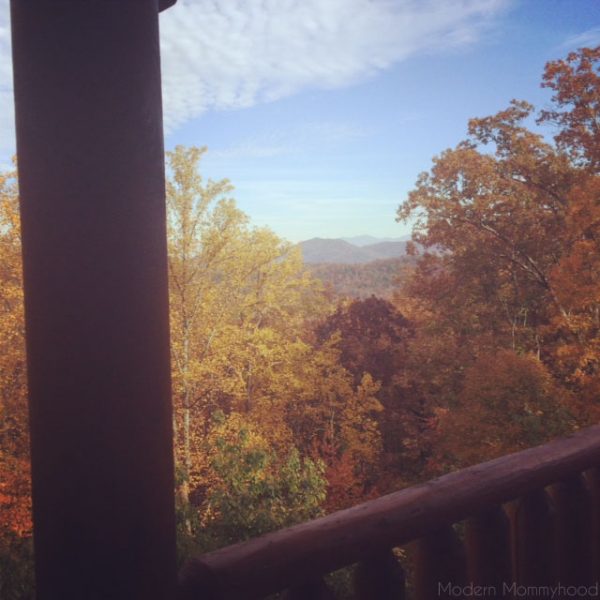 On the bottom floor there was a queen size bunk bed, a full bath, a pool table, a Foosball table, and a washer and dryer.  And of course…I forgot to take a photo of it!
On the main floor was the kitchen, eating area, family room, gas fireplace, and 1 bedroom with a queen size bed and a full bath.  Oh and I can't forget the hot tub on the porch!
On the top floor was the master bedroom with a full bath, jacuzzi tub, shower and loft with extra sleeping space.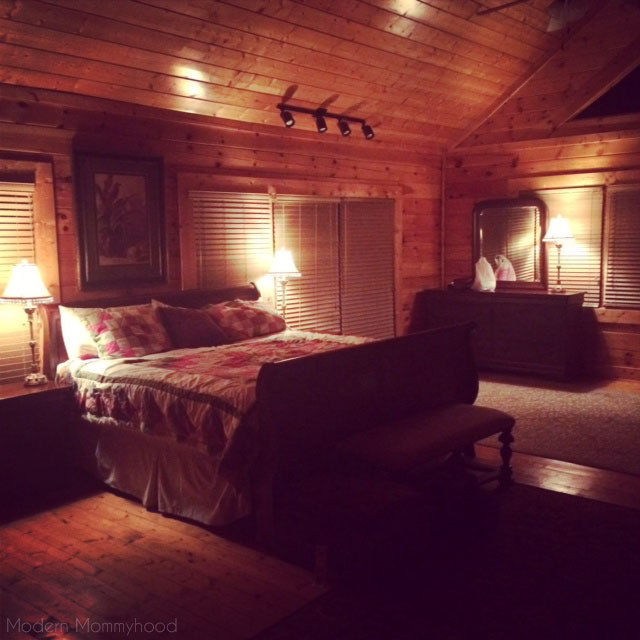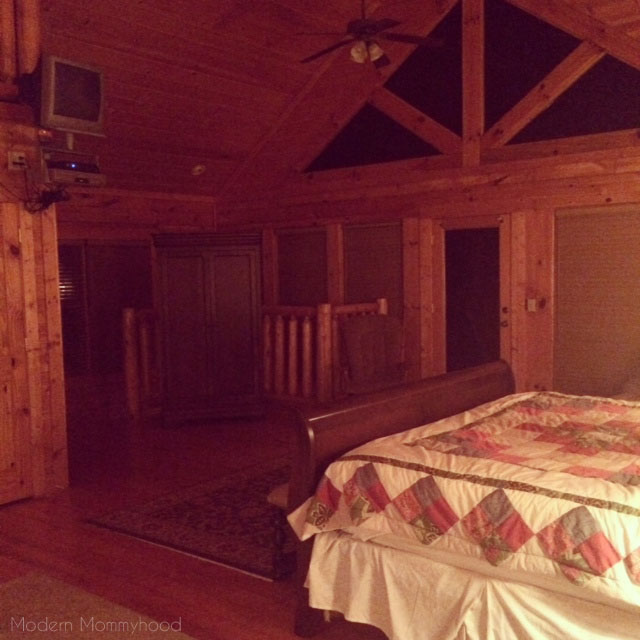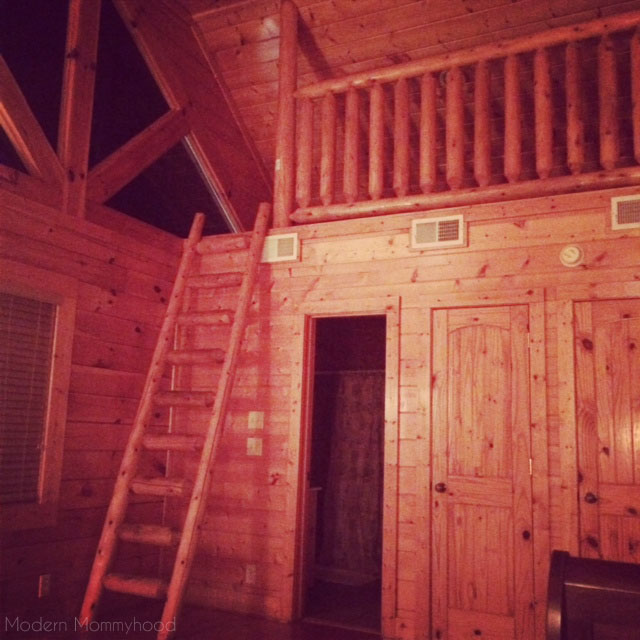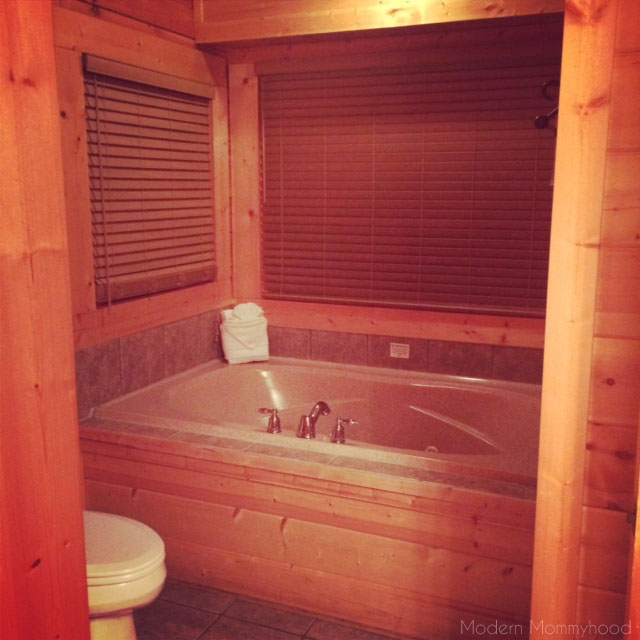 One morning while we were enjoying some peaceful time on the porch and my husband heard a rustle down in the woods.  Then all of the sudden a bunch of wild turkeys popped out…we ended up seeing them several times during our week and a half stay.  🙂
Now you can see in the photo…one of the great things about this cabin is that there are no other cabins in direct sight of this one.  A lot of the cabins in the area are built right next to one another and who wants to be on vacation with strangers right next to you?  Not me…so we really lucked out with this cabin!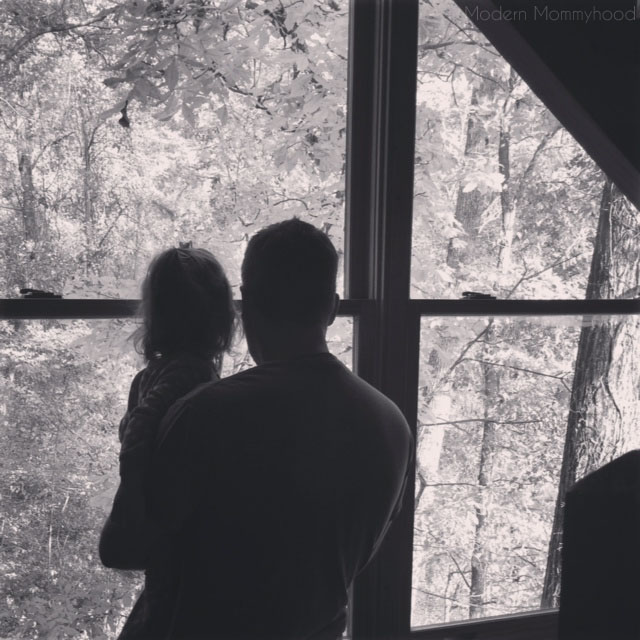 So if you're looking for a cabin to stay in while you're visiting the Pigeon Forge, Sevierville, or Gatlinburg area I can't recommend this cabin enough!  I've been asked how much it was…but I can't give an exact figure of how much it will be due to the fact that rates change weekly according to the time of year (it will be a lot more expensive during the summer…we stayed at an 'off' time so it was cheaper).  Lastly, I'm just going to link to the official rental page.  🙂  There are more photos, info and price rates on there along with a bunch of other cabins that accommodate more or less guests depending on how many people you're traveling with (I have no affiliation with this rental site, I'm just trying to pay it forward since we really did love this cabin and I figure other families might too!)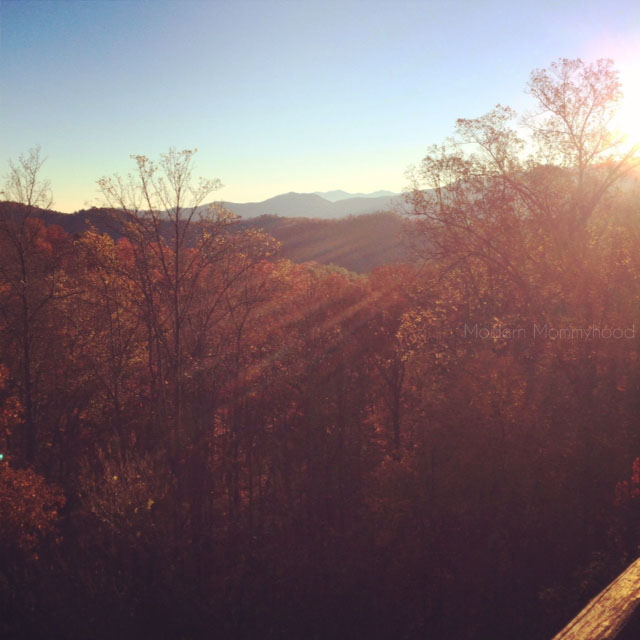 If you have any questions that I might be able to answer, leave them for me in the comment section!  And if you're thinking of taking a trip to Pigeon Forge or the surrounding areas…I say do it!
Stay tuned…I still have another post planned on activities to do with small children when traveling to Pigeon Forge!