I'm so far behind on updates that it's not even funny.
But I guess it's kind of expected with moving.  🙂
So let me share what I've been up to the past few days…
We had the joy of living in a hotel last Monday through Friday.  Me + husband + Mabel + two pugs = cramped!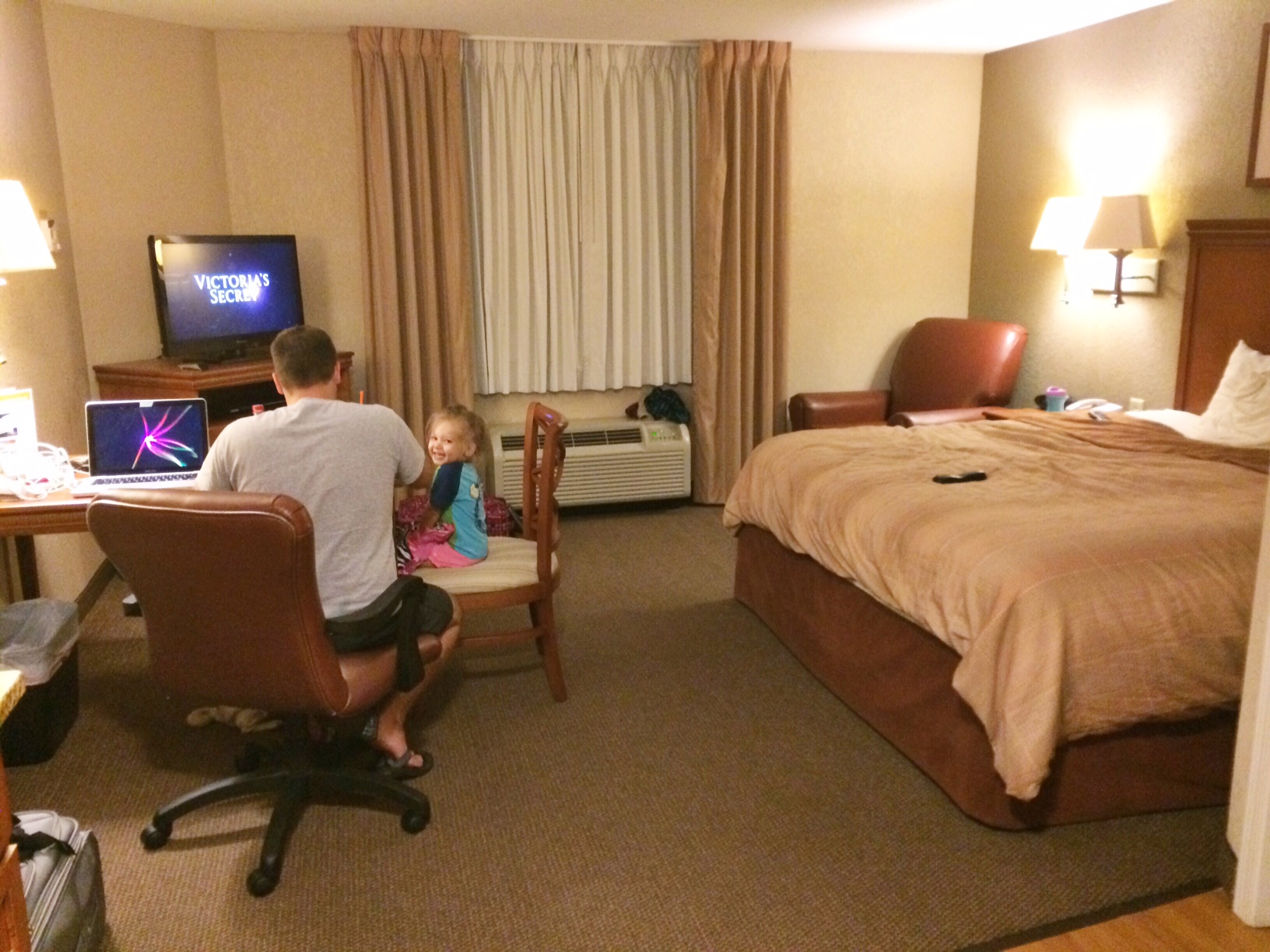 And I just noticed there was a Victoria's Secret commercial in the background when I took this…perfect timing, lol! 
Then Friday arrived…and it was moving day!  It all started with this grumpy gal: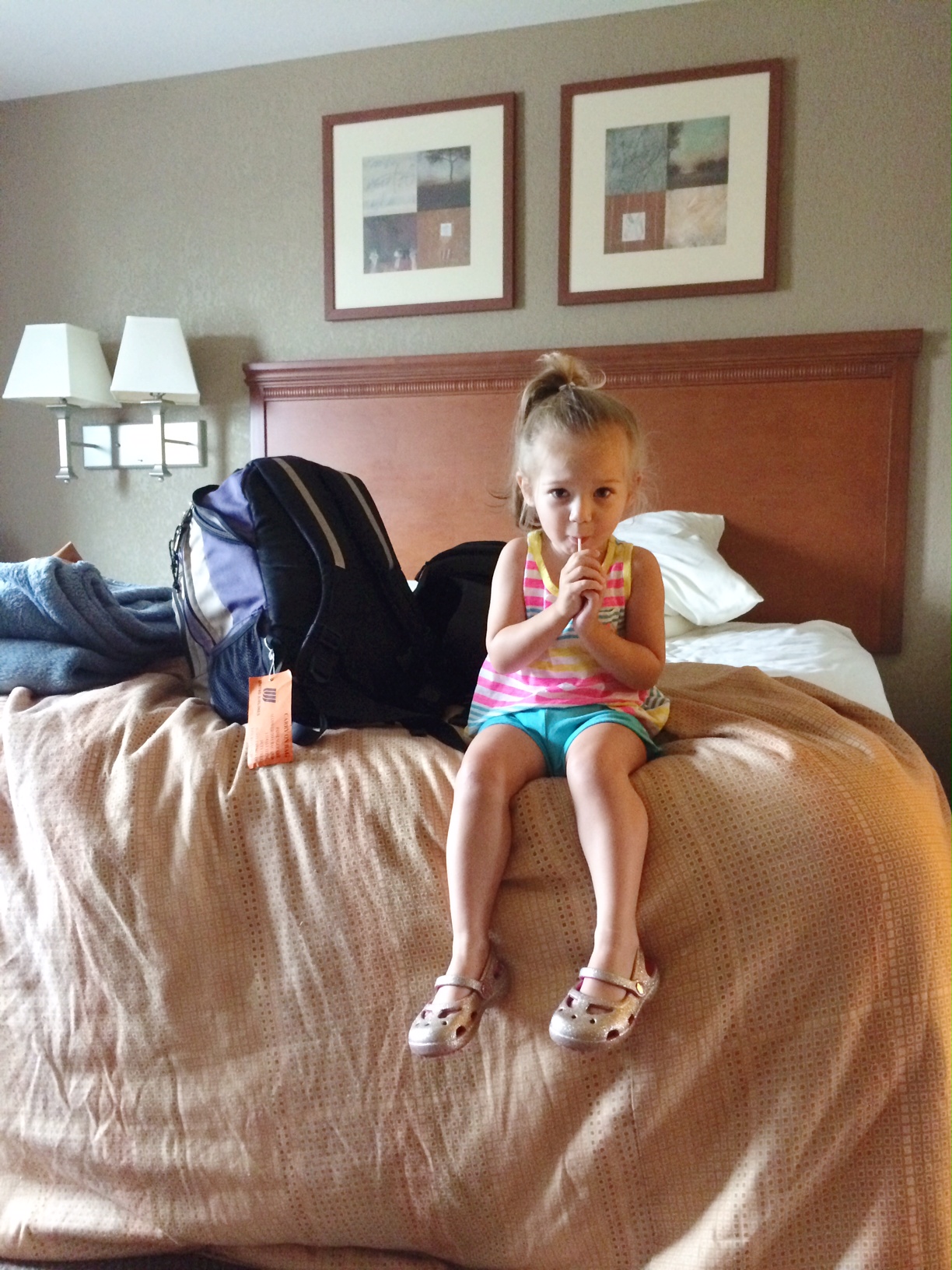 But it was nothing a lollipop couldn't fix.  Then we headed off to the house.
And guess what…it rained.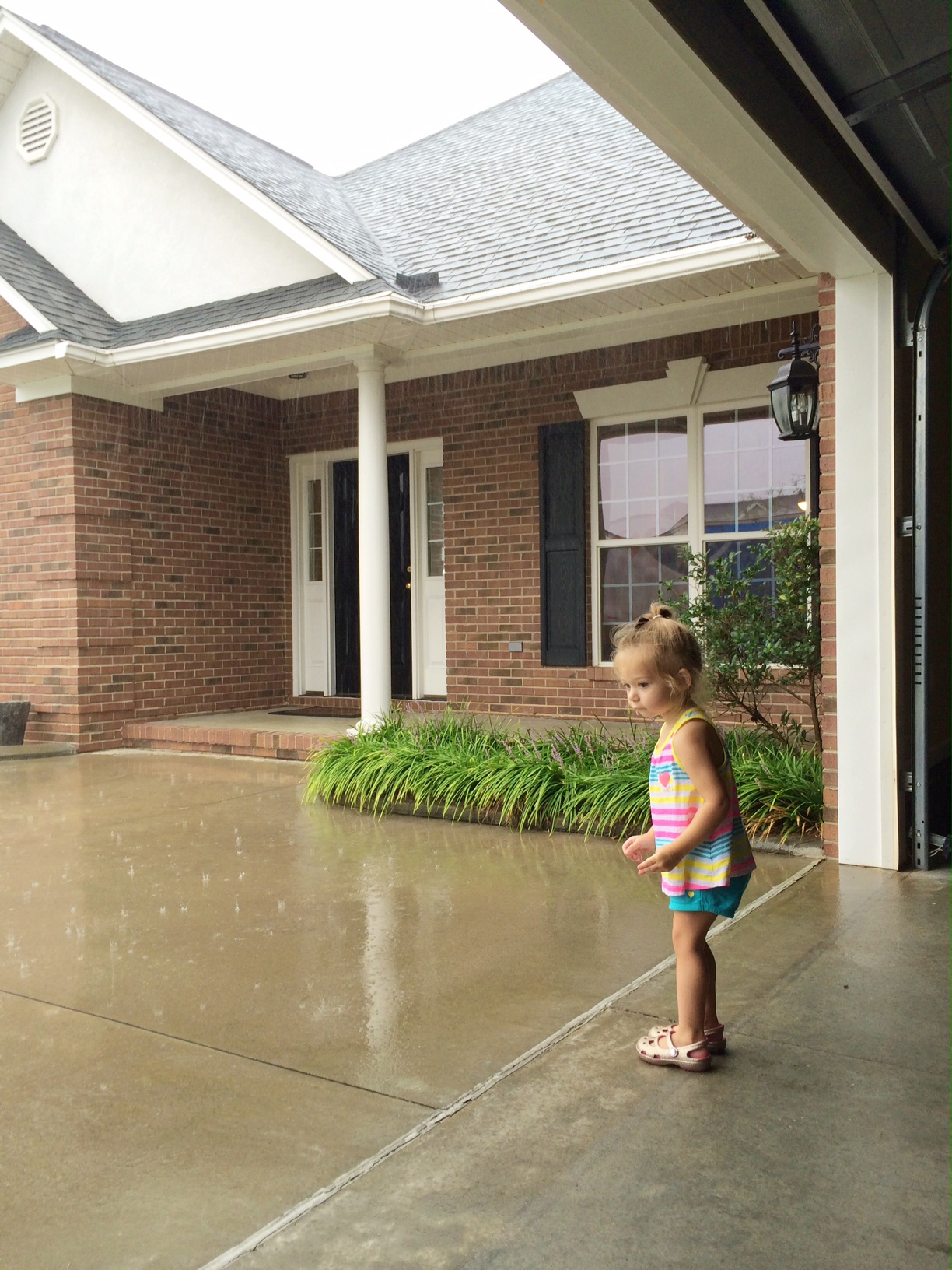 Thankfully it was just a quick downpour and the movers got back to work.
Mabel was in total chaos…poor child didn't get a nap when she should have (my tiny human needs naps to recharge and if not, I'm the one in for a fun afternoon).
So I had to get her out of the house before she flipped out.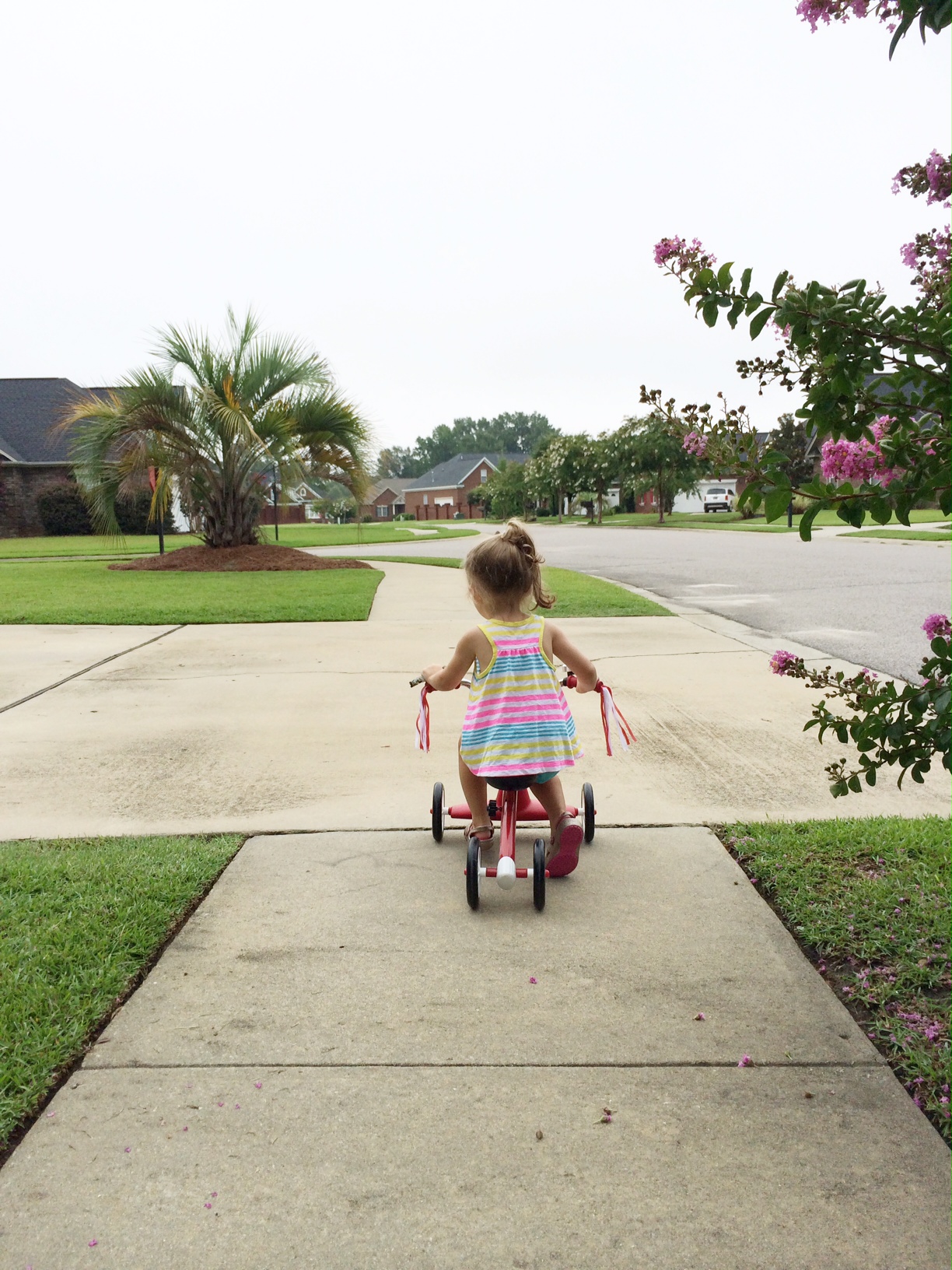 Back at home, I uncovered some of the fun issues with moving…
Casualty #1: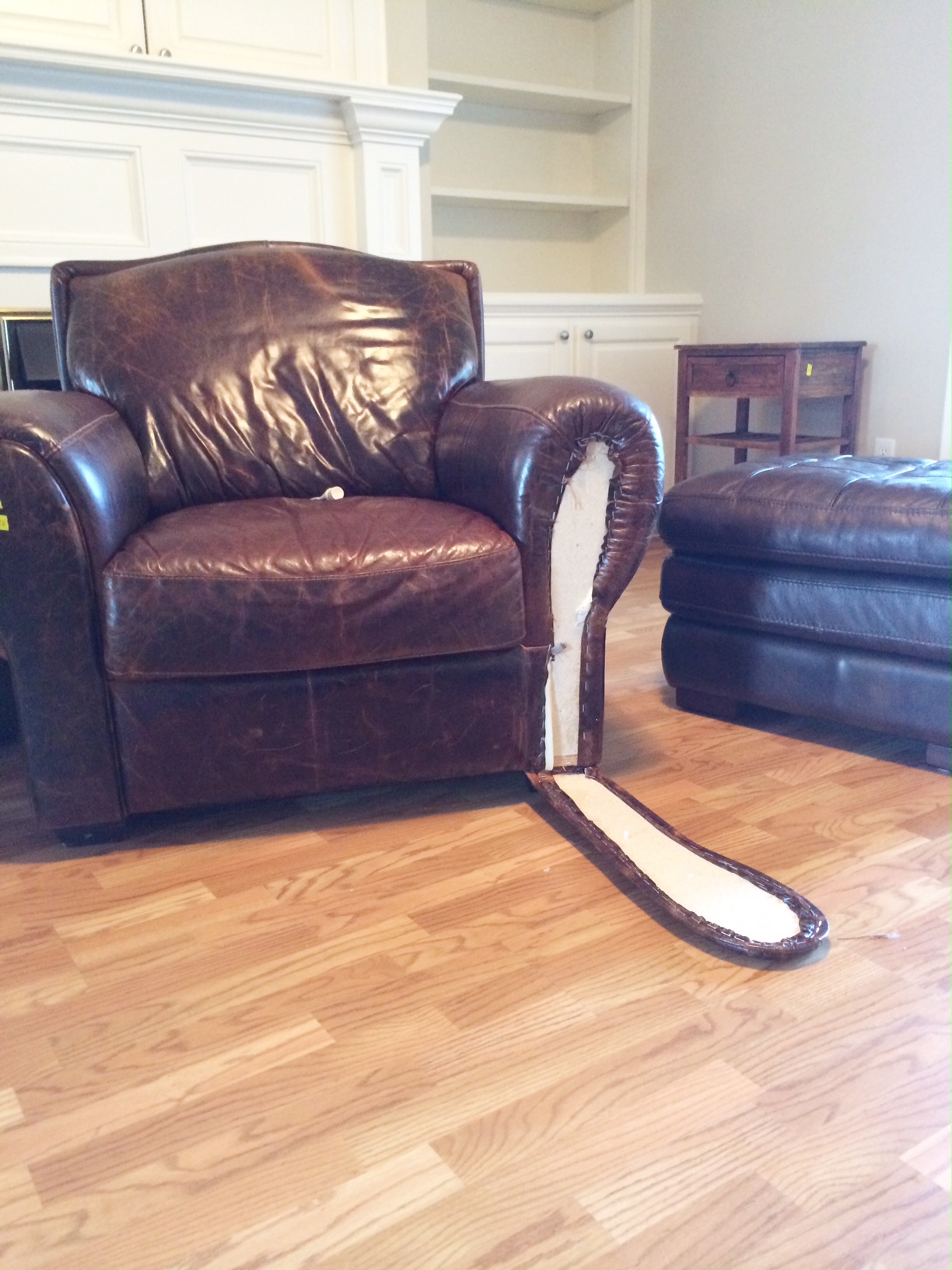 Okay so it's not the most expensive chair but the whole front arm plate was snapped off, interior screws and all.
More causalities = busted lampshades (seriously, who packs lampshades in box with books and toys and thinks they won't get ruined?), some picture frames and 1 box is MIA of mine.  Who knows if it will be found.  I guess it could be worse, right?
As for the house, everything seemed to be in really good condition…BUT the previous tenant took all the curtains.  So guess who are new neighborhood exhibitionists?  US!  No blinds or curtains in any room…good times.
Desperate times call for desperate measures:
Yes, that is a wolf blanket in Mabel's window.  I'm dying to know if the neighbors approve…NOT!  Haha, all I can do is apologize for this horrible atrocity hanging in my child's window.  But I had to block the light out somehow or she wouldn't sleep.  (And if you're curious to why we own such an ugly thing…remember that time my husband bought the gross tiger blanket?)
Moving on…
Who wants to come help unpack boxes?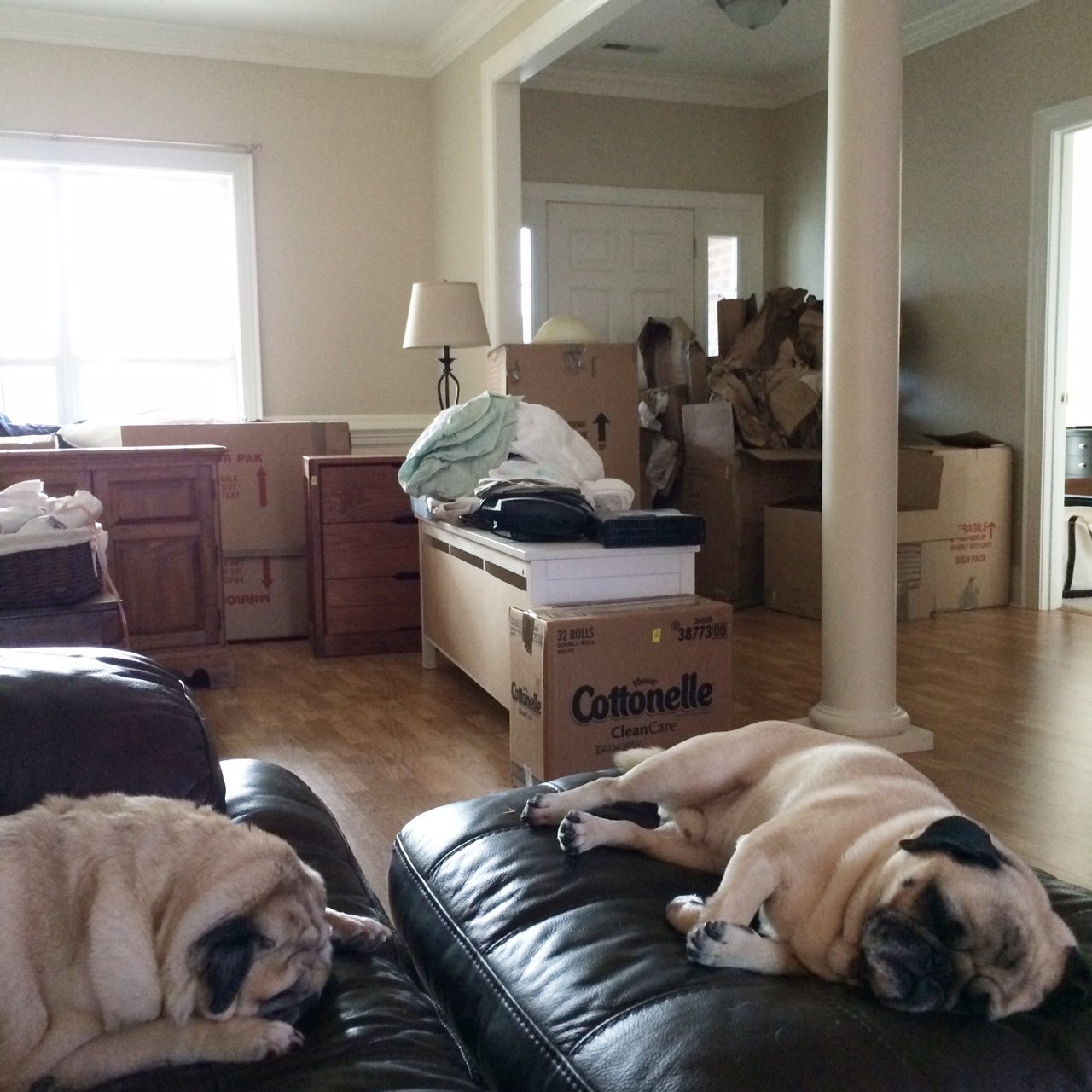 Random tidbit:  We didn't have hot water for 3 days.  Why?  The leasing agency forgot to tell us that the house uses gas to heat the water.  And of course the gas company doesn't work on weekends.  We ended up getting a hotel room for one night just so that we could all go and get a shower.
And some excitement = our new washer/dryer were delivered 5 days early!  You know you're an adult when you get super excited to see appliances show up at your door.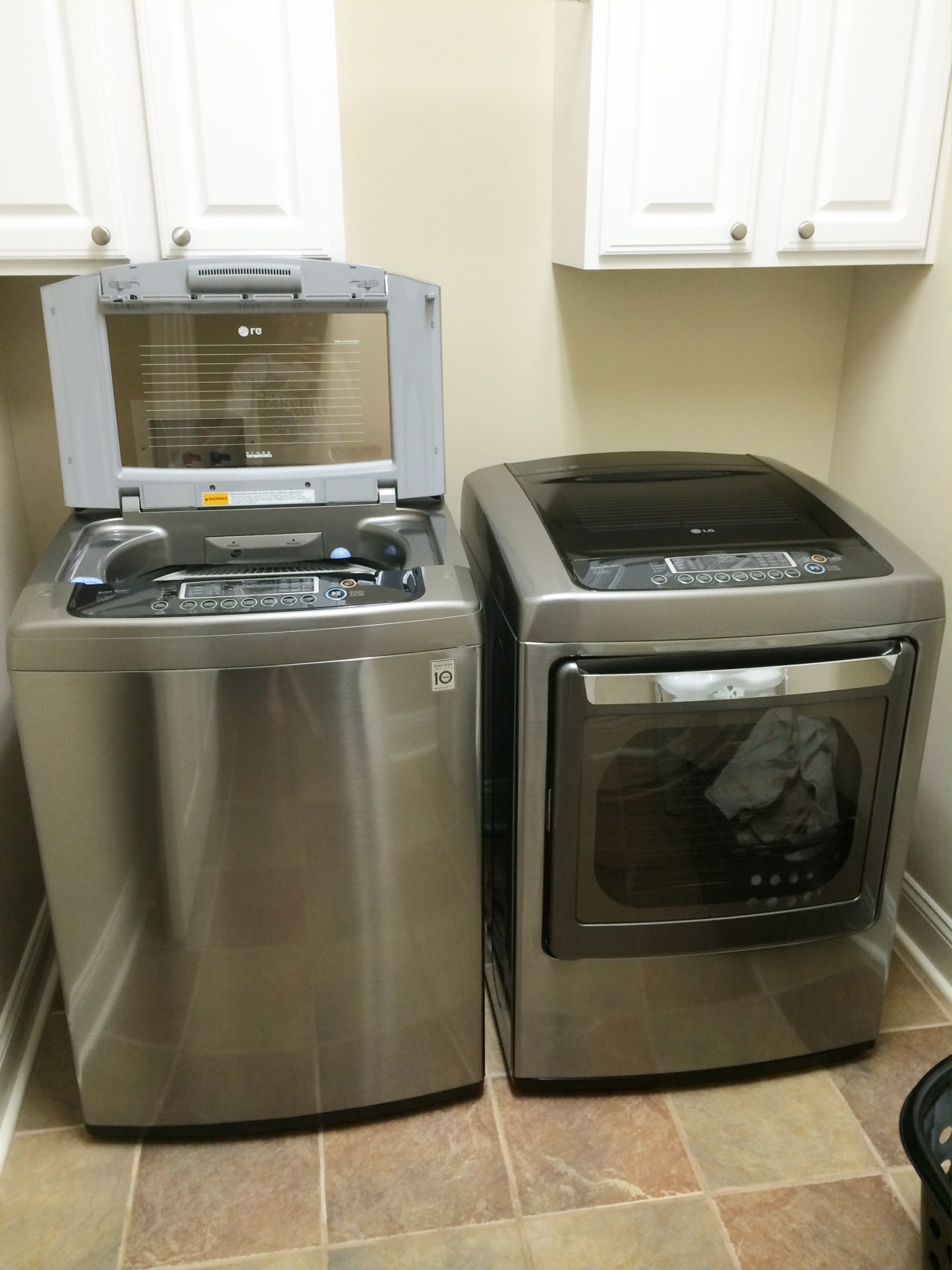 They are LG and so far so good…I'll do a review in a month or so and let you know what I think of them then.
Okay that's it for now I guess!
Some of you are waiting for pregnancy updates and I plan on getting a post up soon with all the details about what's been going on, hopefully getting back to vlogging, and what I plan on doing this time around.  😉
Stay tuned!
Save