Today's post is a sponsored post on behalf of my partnership with Olay.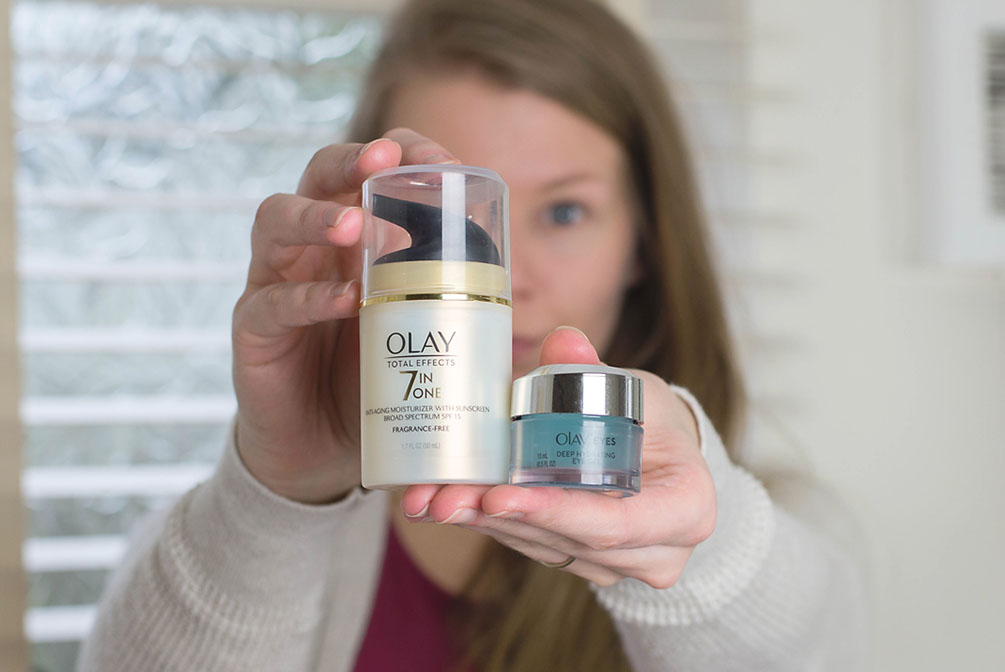 I must apologize for my massive delay in reporting about my #Olay28Day Challenge through the craziness of the holiday season!  Yes, I know it's March, lol…but bear with me!  I welcomed the New Year with healthy skin and wanted to share my experience.  I've noticed positive changes in my skin and figured I could share some bare faced photos as proof (watch out, you've been warned, ha!).
So here is a shot of me at the beginning of the challenge (maybe 2-3 days in):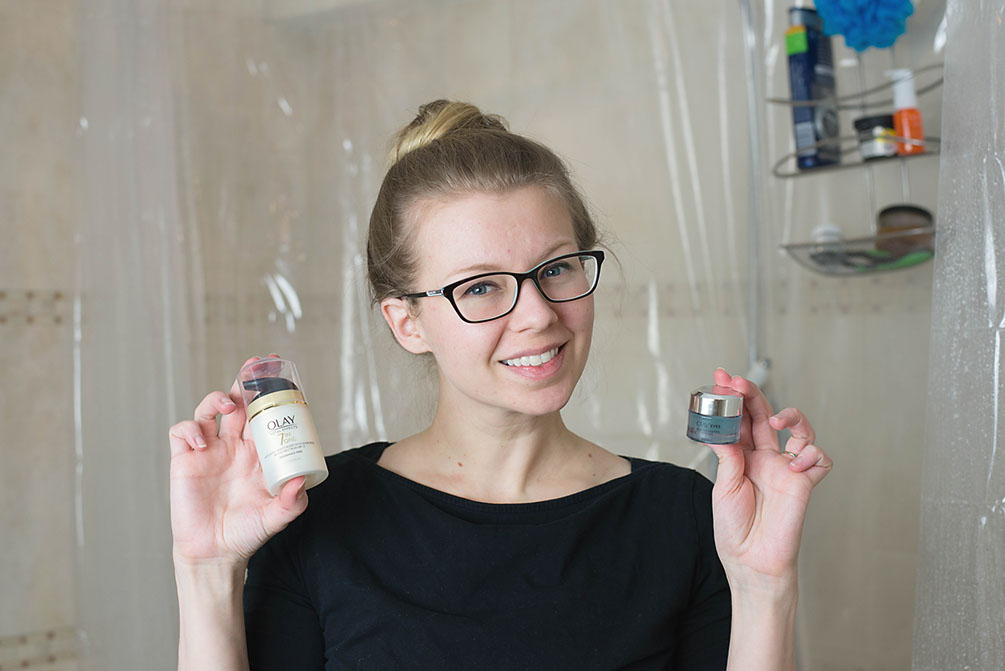 The Olay 28 Day Challenge for me consisted of using the Olay Eyes Deep Hydrating Eye Gel in both the morning and the night paired with the Olay Total Effects Moisturizer with SPF 15 in the morning.  My eye area had felt dehydrated and thin before starting, probably due to the weather, stress and not sleeping that well.  My skin had actually been going through a good phase (I tend to be blemish prone) but was really dry and flaky.  I looked forward to progressing in the challenging and seeing visible results.
Fast forward two weeks and here I that morning on my way with the girls to walk Mabel to school: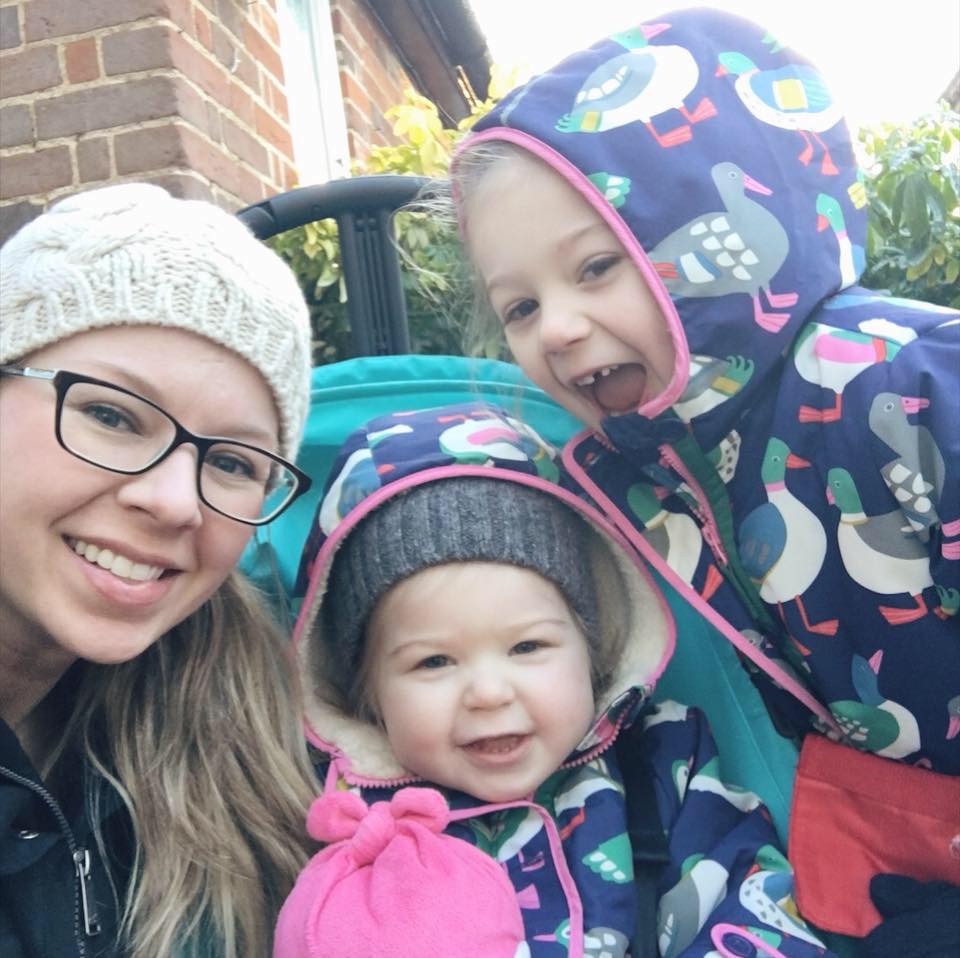 I was loving how my skin had been responding to the both the Deep Hydrating Eye Gel and the Total Effects Moisturizer!  Flakiness on my nose and cheeks had been lessening and the skin around my eyes actually looked more plump and hydrated.  I was also finding that my morning routine was actually going smoother because I was spending less time prepping my skin with makeup.  This was due to my skin not needing as much coverage/concealer!  I was pretty thrilled.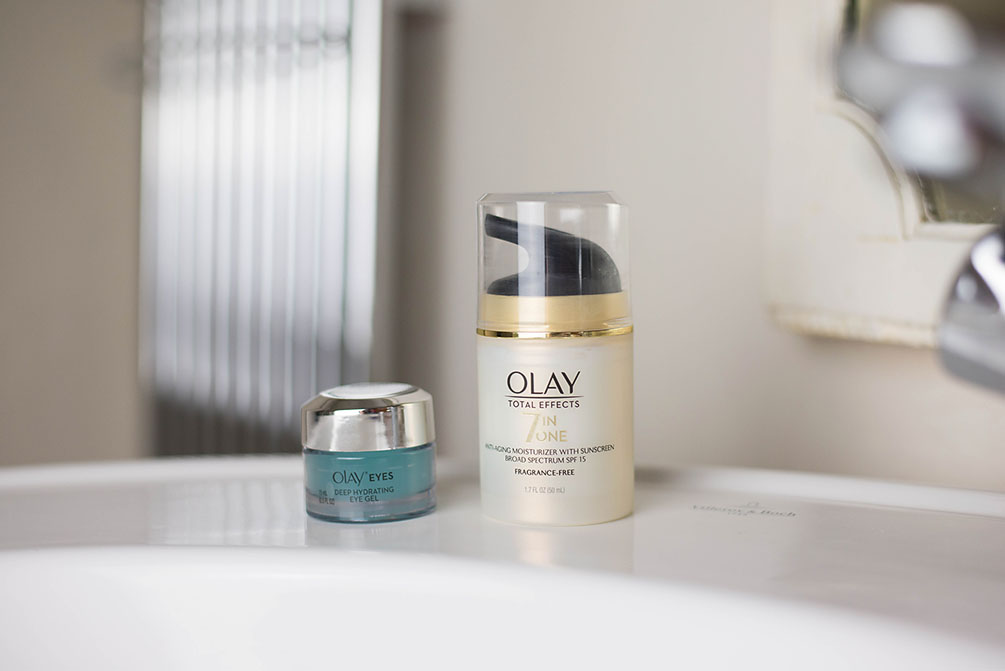 The holidays came and went and as quick as I knew it, the Olay 28 Day Challenge was up!  Figured I should follow it up with a makeup-free shot (okay, so their might be some might be some mascara on), be kind!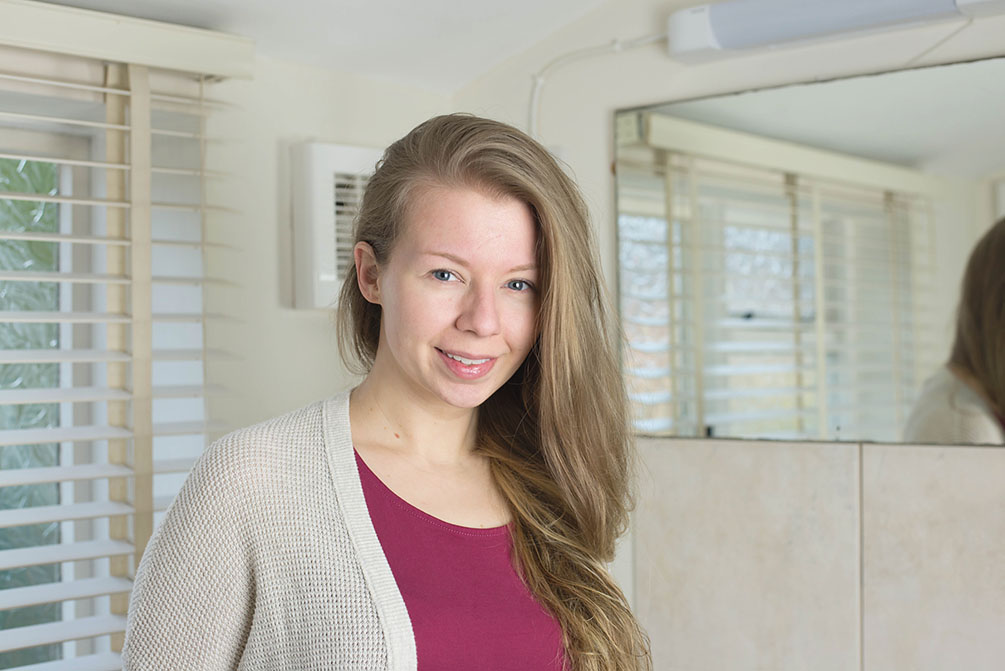 My skin felt pretty darn good!  My eyes looked well rested and hydrated…no more dryness!  As for my face, I felt that the texture of my skin had smoothed and that I had a healthy glow.  Makeup application on both my eyes and face seemed to be easier which was a great bonus to completing the Olay 28 Day Challenge.  Lastly, I just felt more confident.  It's amazing what good skin can do for you!
Now it's your turn!  You've seen my journey and you should try the challenge out yourself!  Post your results on social media and make sure to use the hashtag #Olay28Day!  And to make it super easy to try the challenge yourself visit the Skin Advisor here: http://spr.ly/3364116Advisor!