Woohoo…it's 2018!
I'm only a few months behind, right?!
Well, I haven't really posted on this little old blog of mine since last December talking about our first couple of months living in the UK…so I feel like it's fair game to celebrate a new year!
So you're probably wondering what I've been up to.  And I can sum it up in one word.  Sewing.  Okay, so maybe I've been doing more than just sewing but I feel like that's pretty much what I've thrown myself back into over the past few months.
I love creating.  I love fabric.  And I love sewing.  I sound like a crazy person…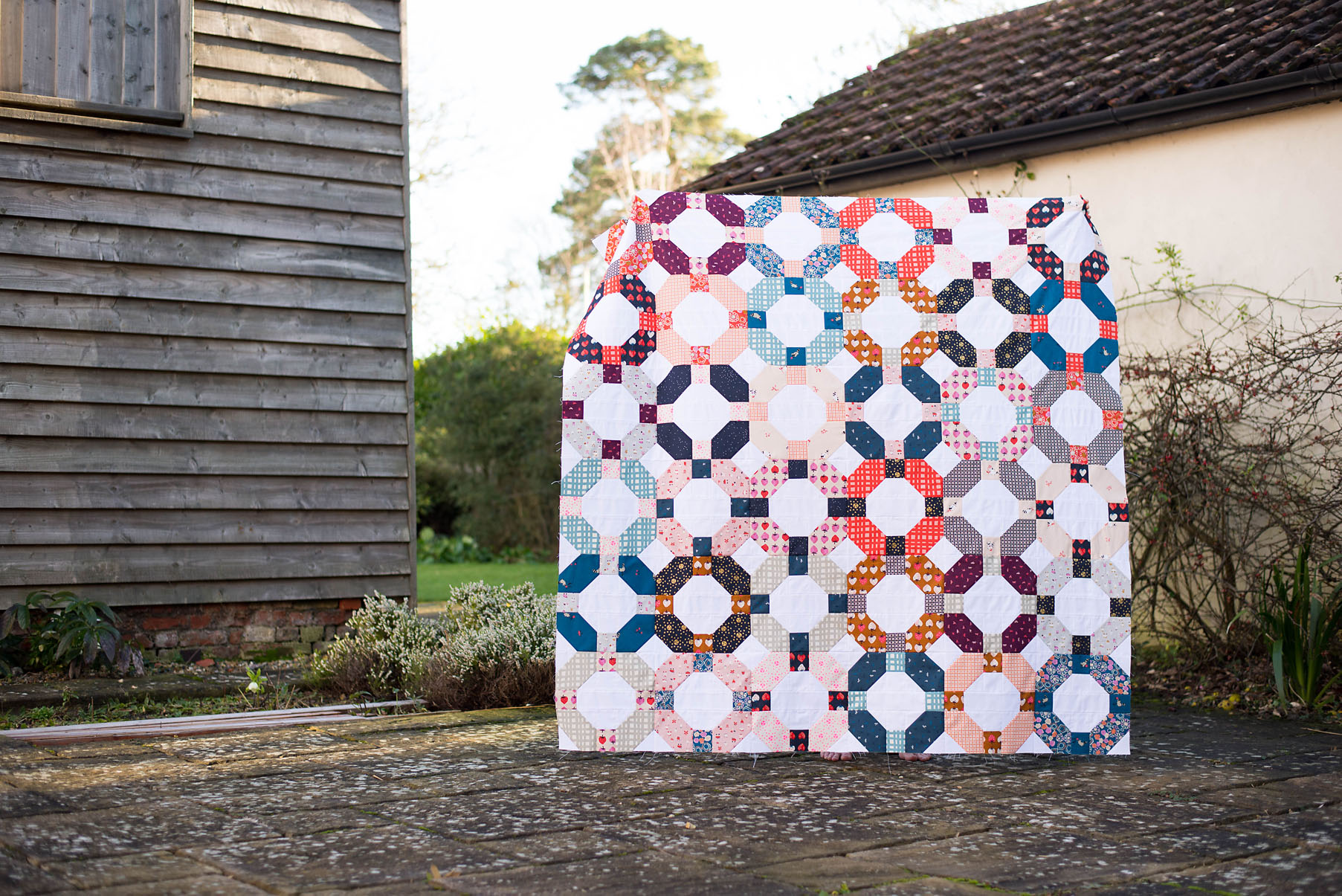 I finished this quilt top last fall.  It's Thimble Blossom's Cheerio Quilt pattern.  I still need to get it quilted with the backing and add binding too.  It's currently sitting on the shelf waiting to be finished.
I've purchased more fabric to add to my hoard…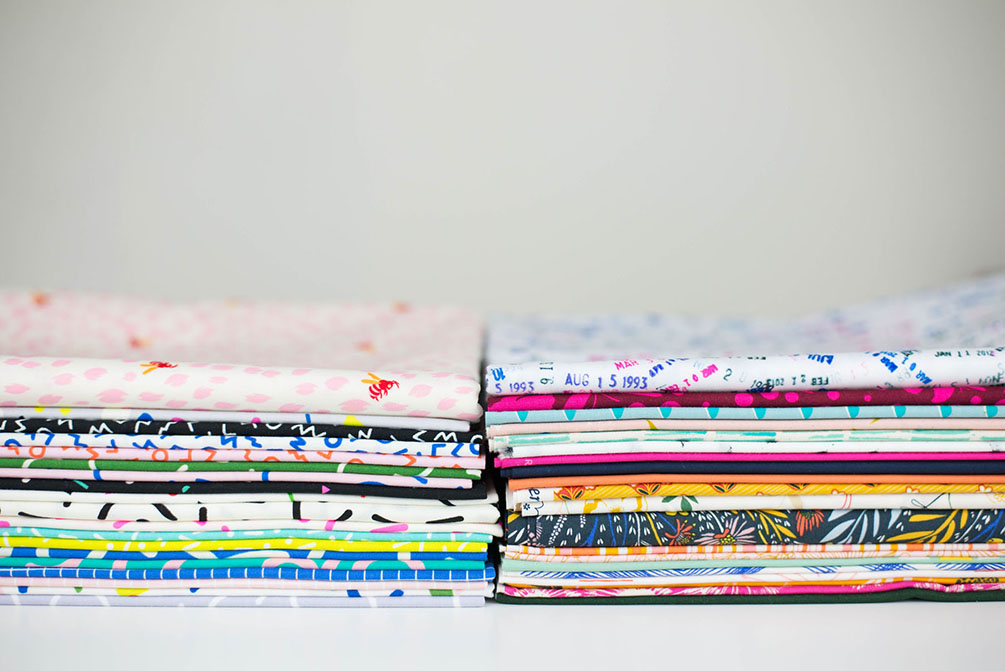 I've taught myself how to hand sew by English Paper Piecing: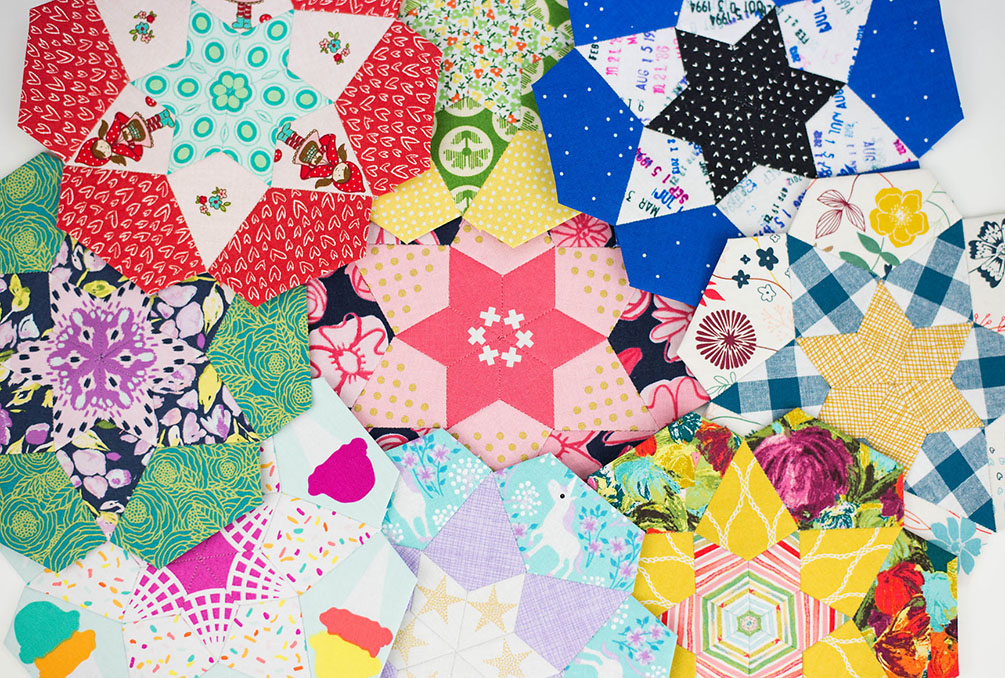 These blocks are called Ice Cream Soda blocks by Tales of Cloth.  It was way easier than I thought to learn how to do them so if you're on the fence about learning, DO IT!  You won't regret it!  There are tons of helpful sites on the internet and video on Youtube!  🙂
And then I was on to my most recent project…the Hexie Stripe Quilt which is a pattern from Suzy Quilts.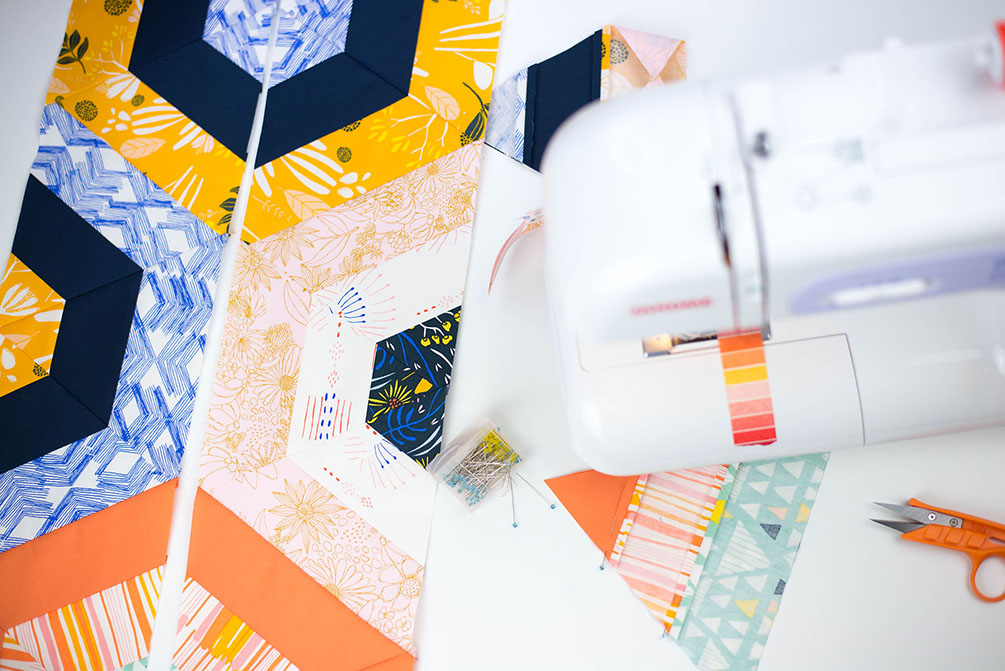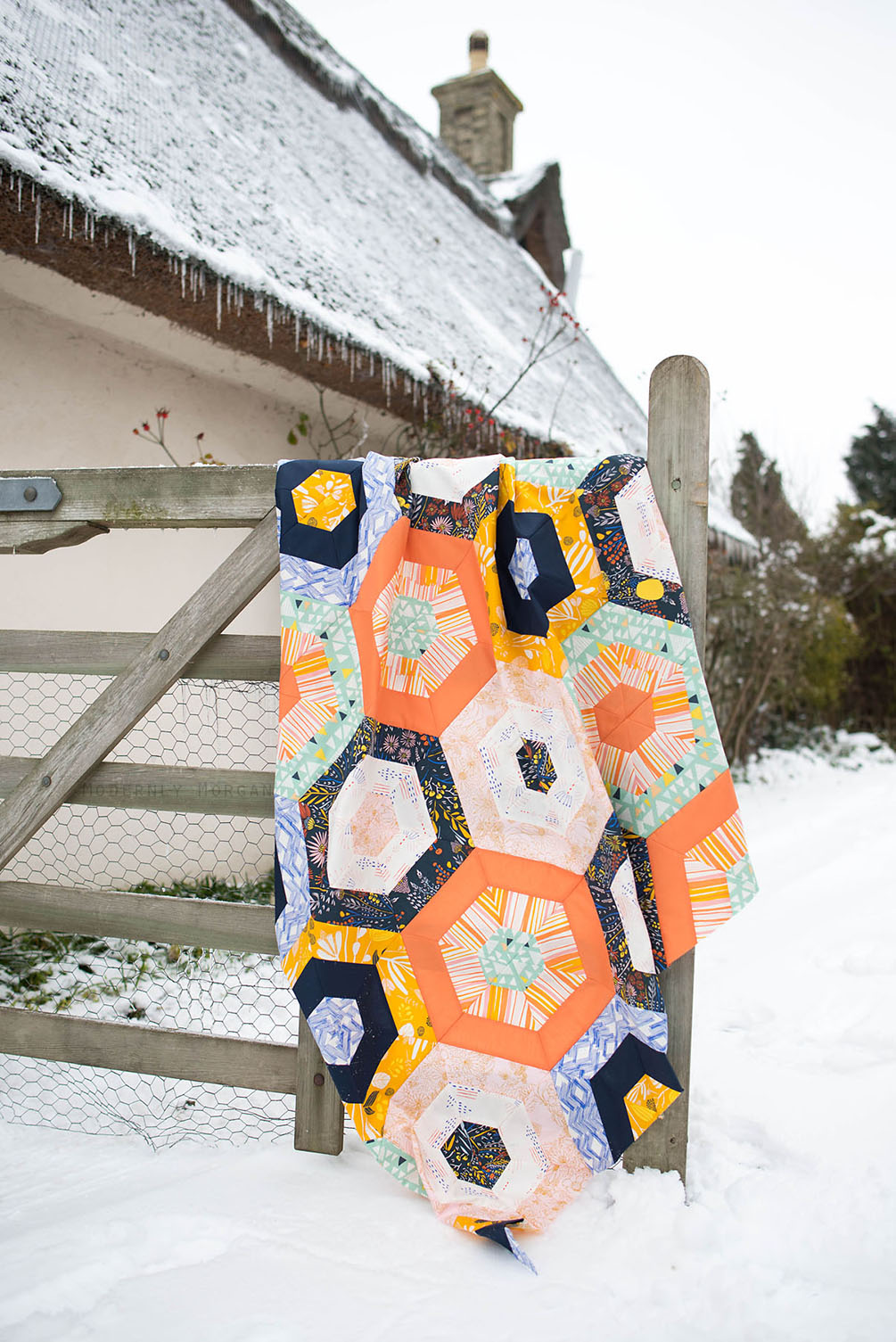 So far it's still a work in progress too…I once again need to get it quilted and bound.
From all the enjoyment I get out of creating colorful things out of fabric, I'm hoping to begin sharing more with you all online.  I'm in the process of making an easy to follow rainbow quilt tutorial and if you have ever thought about sewing or making a quilt but have been to intimidated, DON'T BE!  You can sew and it's easy!
If you have any questions about sewing in general that you want answers or advice on, please feel free to leave me a comment or email me!  I'd love to help you out.  🙂
SaveSave
SaveSaveSaveSave
SaveSave
SaveSave