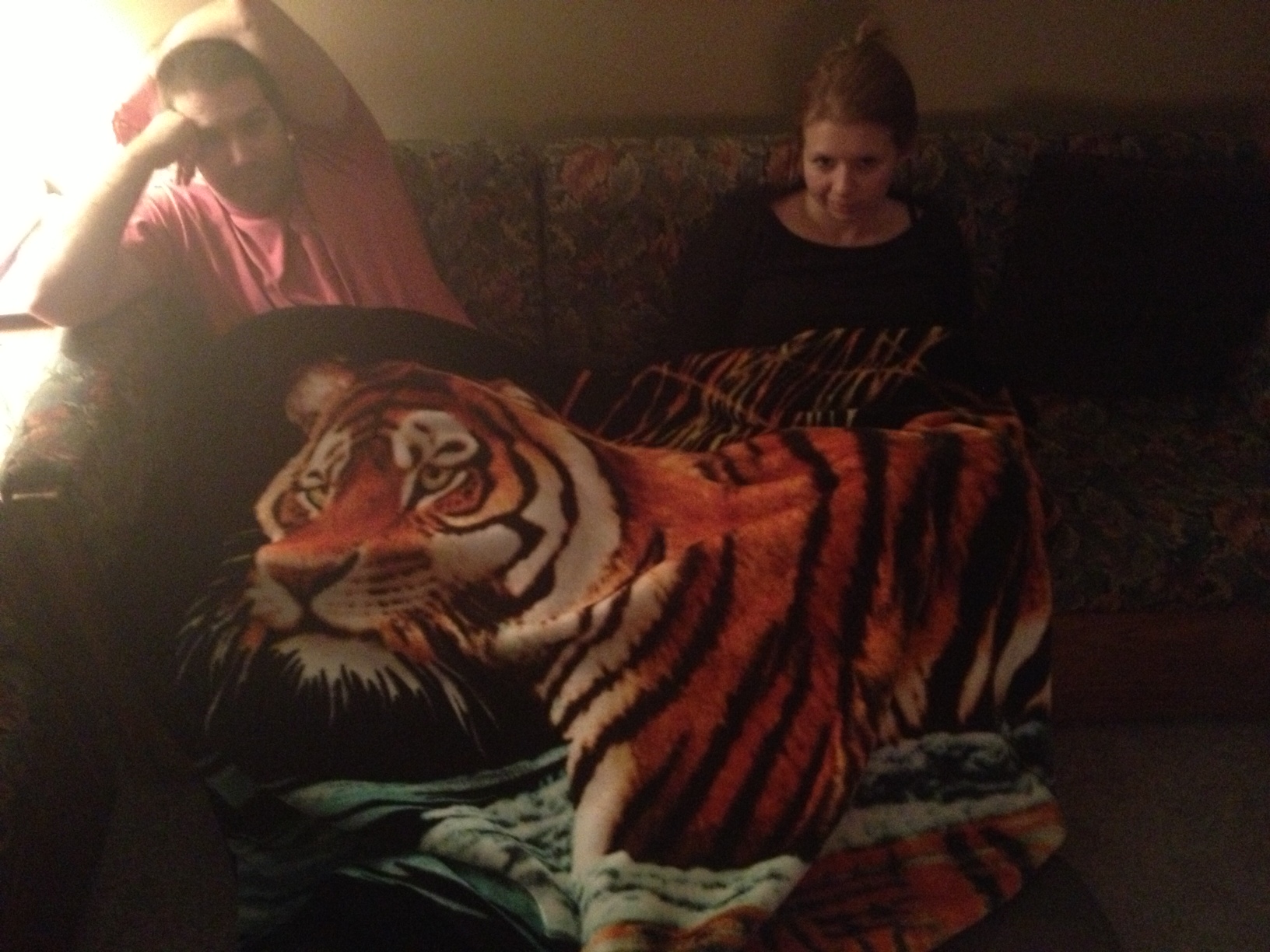 The look on my face says it all…
After going out for sushi last night we needed to kill some time and ended up at Big Lots.  That sounds like a really exciting Friday night, right?  Haha!
So while walking around the store we stumbled upon a big bin of blankets.  These blankets ranged from galloping horses, soaring eagles, and lions.  My husband quickly shouted "Oh my God…how did these end up here!?"…and me, thinking he was mortified replied, "I know, they're horrible!".  To me, they looked like those shirts that people wear with all kinds of wild animals (you know, the shirts with the wolf faces all over them).
But he wasn't shocked…he actually loved them (in a funny way, it's not like he was planning on displaying them on our walls).  Next thing I know he was digging through the bin trying to find more animals.
I just stood there.
Next thing I knew we were checking out with 4 blankets…count them….4!  One with the tiger (as pictured above), one with two giant panda faces, one with two white wolves, and the real gem….a black blanket with a black wolf face coming out the shadows.
I can't believe I'm even writing a post about this.
And as I sign off of the blog with this post, know that I'm beginning our trip back to Delaware with 4 horrible blankets thanks to the Hubby.  But, whatever makes him happy, lol.  I'll admit that at least they are soft and pretty warm. 🙂