When Sharon Holland asked me if I would sew something up with fabrics from her beautiful new Everlasting collection for her blog tour, I didn't even hesitate to say YES! I've admired Sharon's fabric collections and work for awhile now and I couldn't wait to get my hands on some of her newest prints!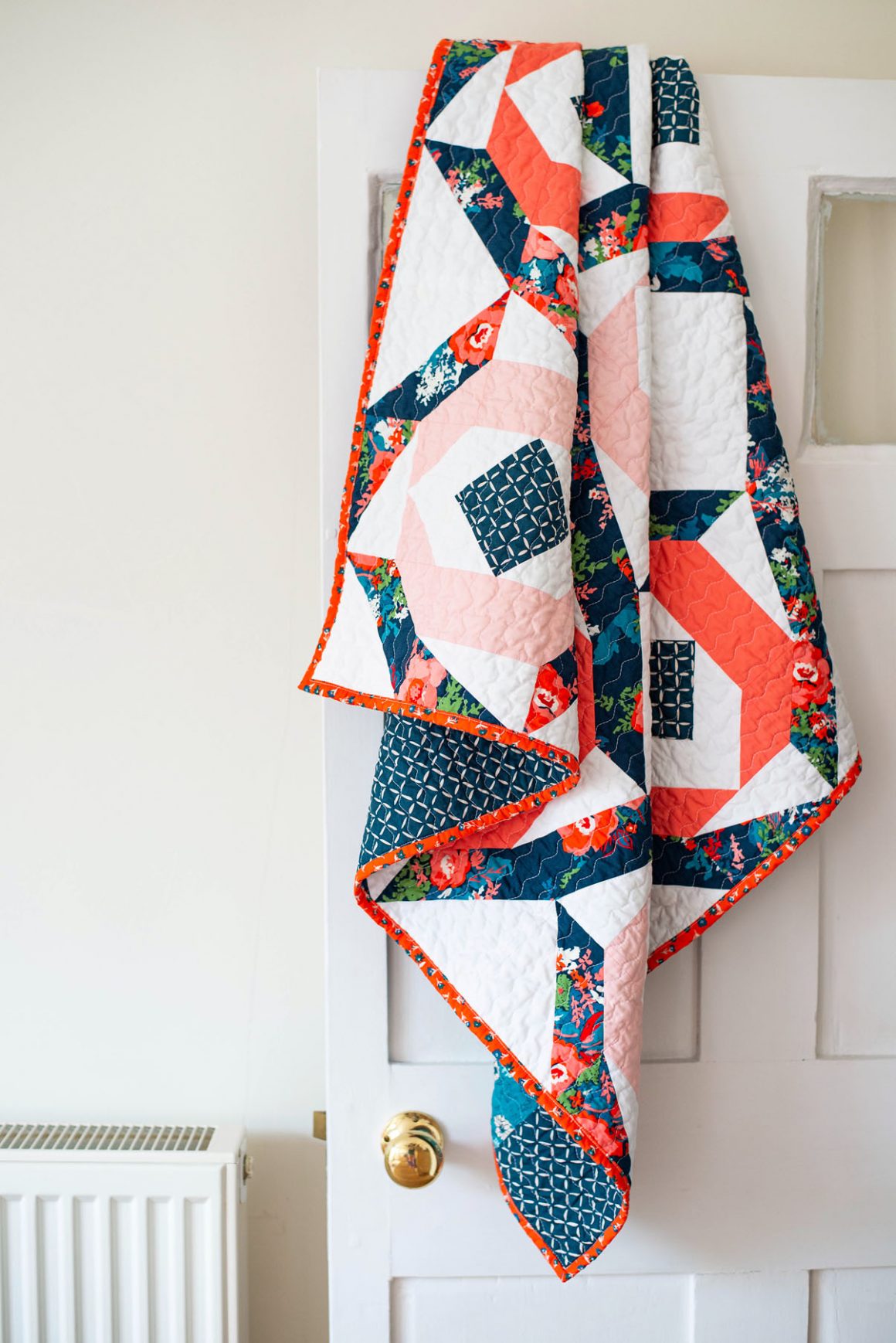 I recently released my Tropical Storm quilt pattern and thought it would be the perfect quilt to showcase a handful of fabrics from the Everlasting collection.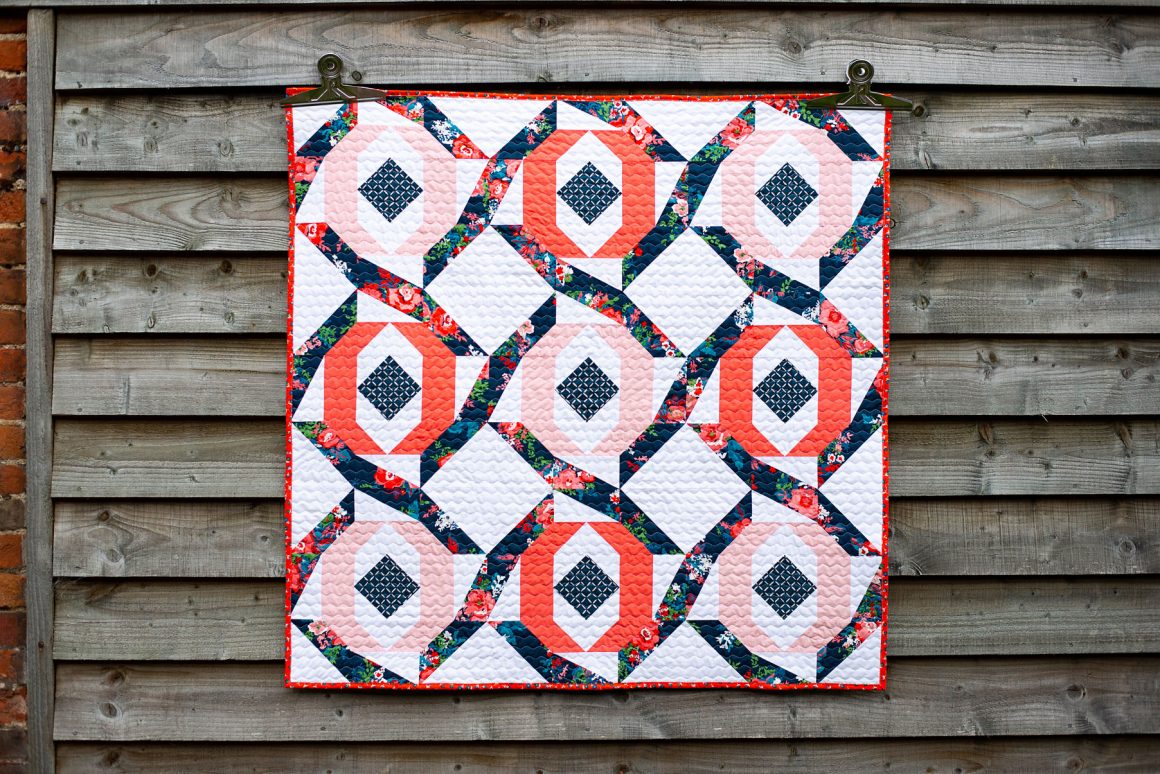 I was immediately drawn to the Bouquet Muse navy floral print for the 'spinning' part of the quilt as I thought it was the perfect flowy print to give the quilt movement. Then I paired that floral with the complimentary Crossed Paths print that became the inner diamonds.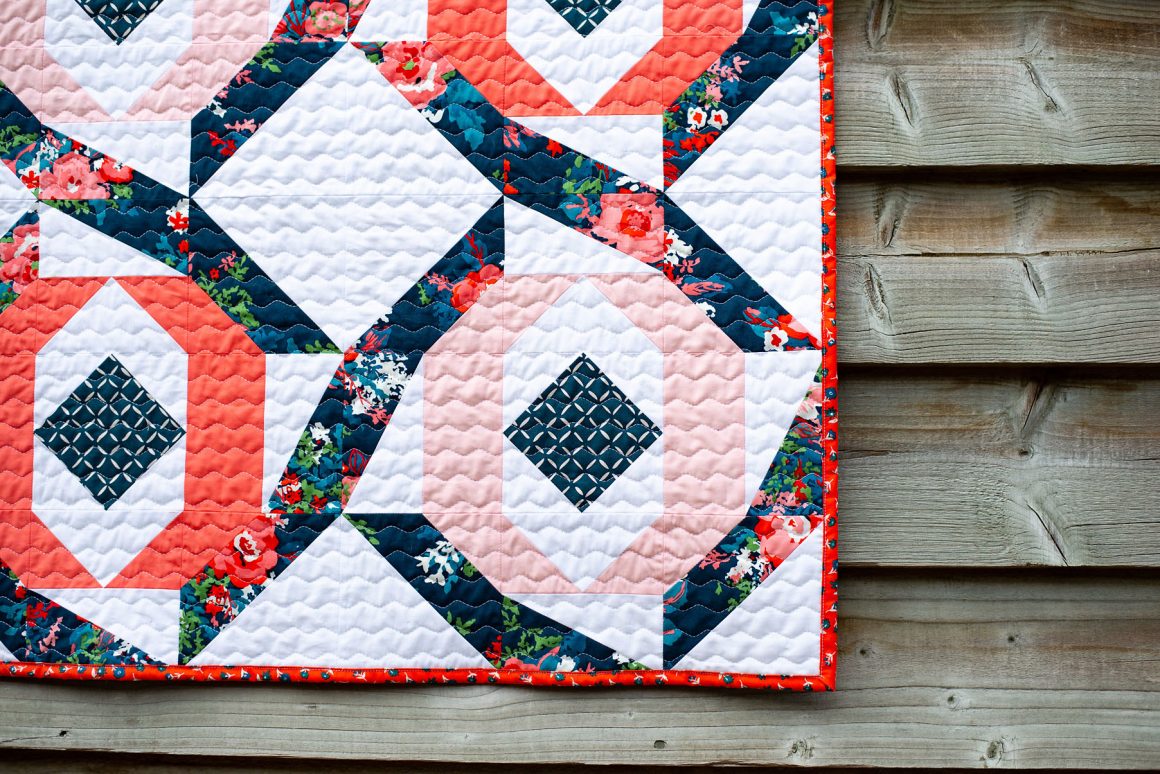 The solids in the quilt are Art Gallery's Pure Solids in Crystal Pink and Coral Reef, which perfectly compliment the Everlasting collection.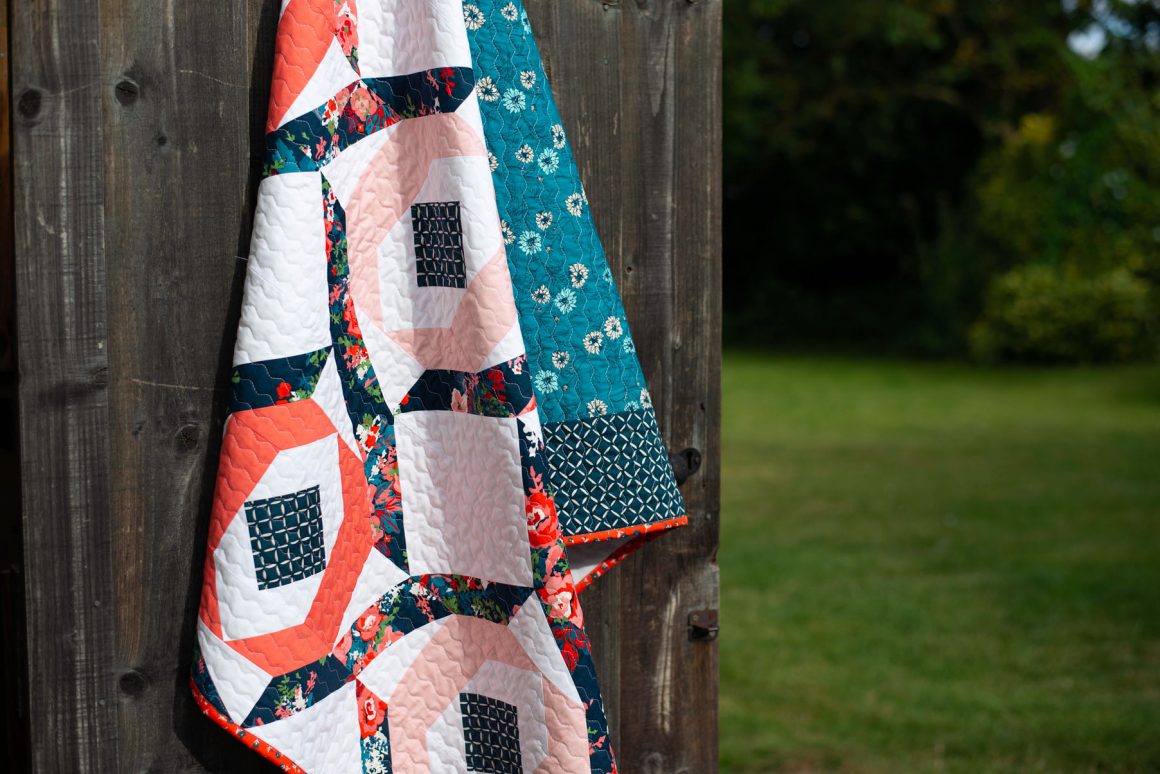 Backing fabrics consisted of a sliver more of Crossed Paths and an abundance of Something Blue, that beautiful blue floral print! Lastly, the pop of red binding is Cherished Wishes…and it's divine!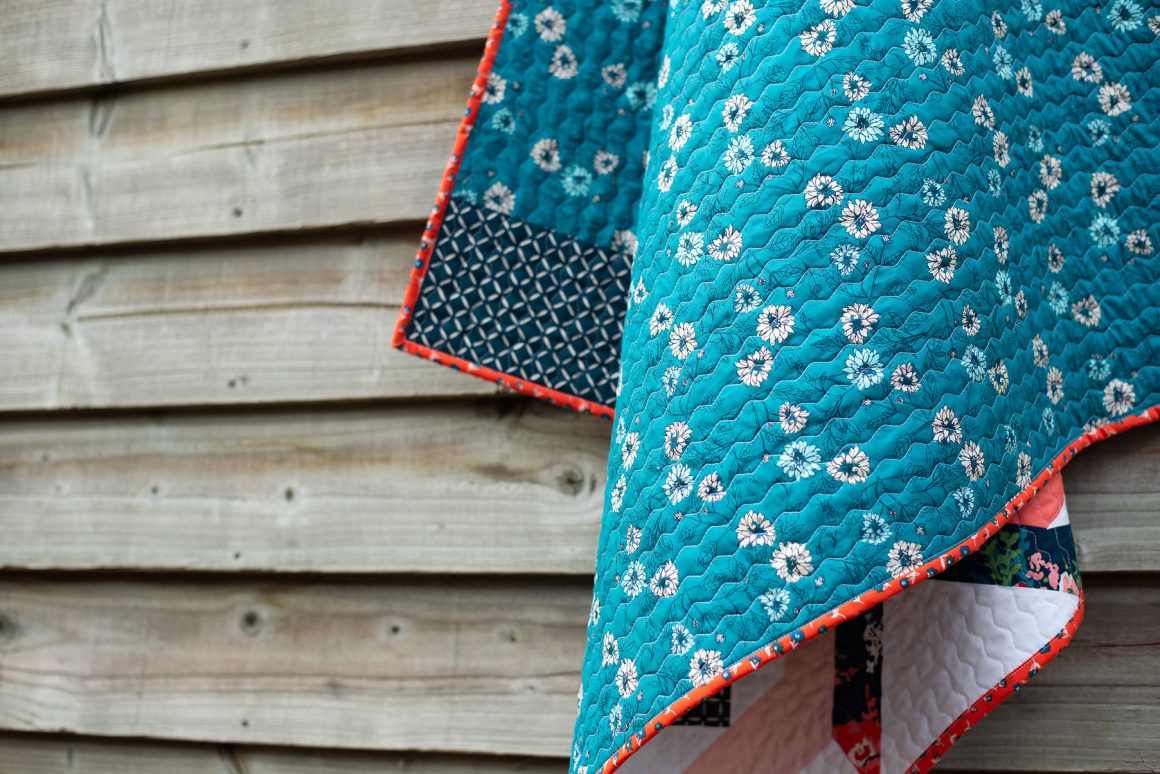 I went on to quilt this Tropical Storm quilt on my personal sewing machine and for the first time tried something that I've never tried before: wavy stitches! I'm not one to really step outside of my comfort zone but I was thrilled with the results and the texture that I got out of it!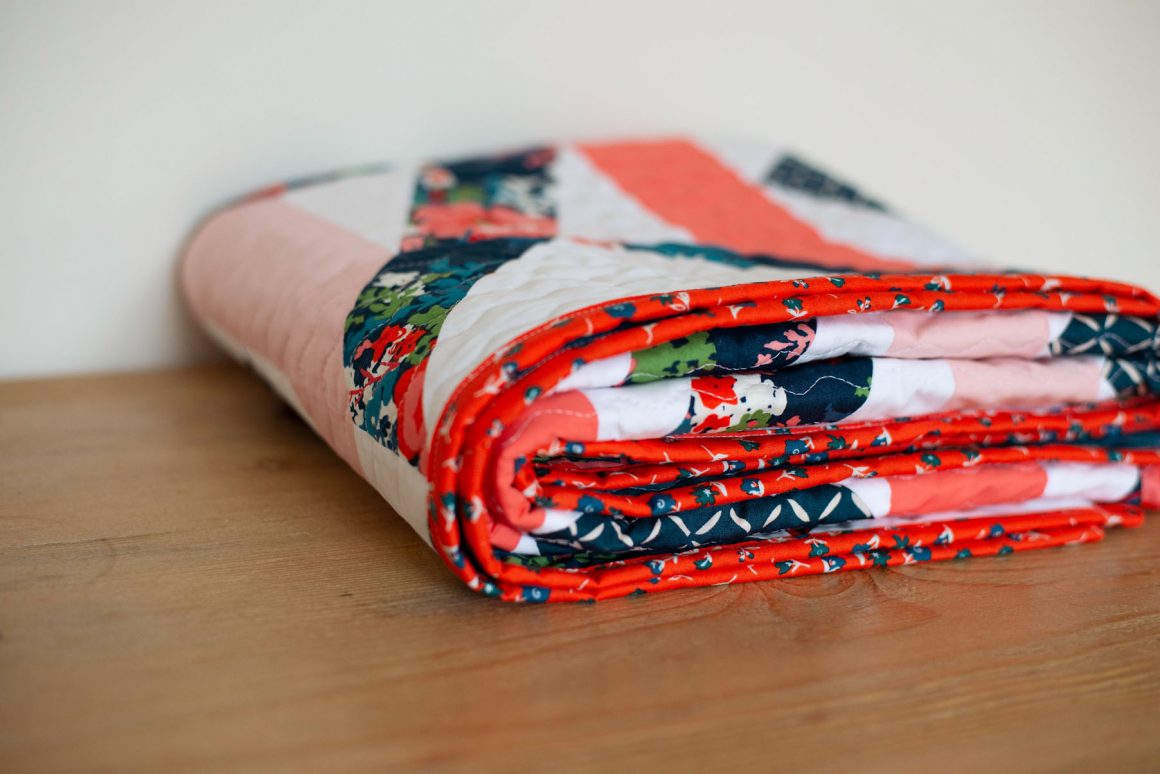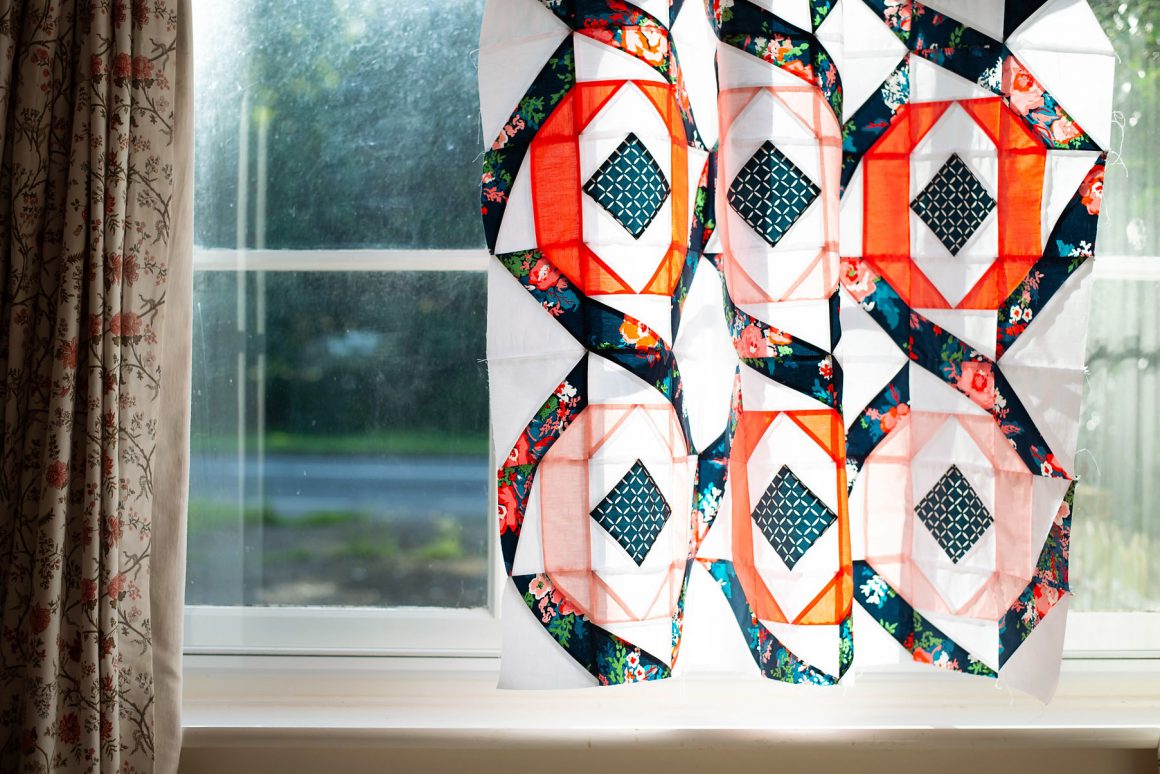 I had a lot of fun working with these prints and as to be expected they all have that fabulous Art Gallery Fabrics feel to them…silky and soft!
All of the ten prints from the Everlasting collection can be seen below: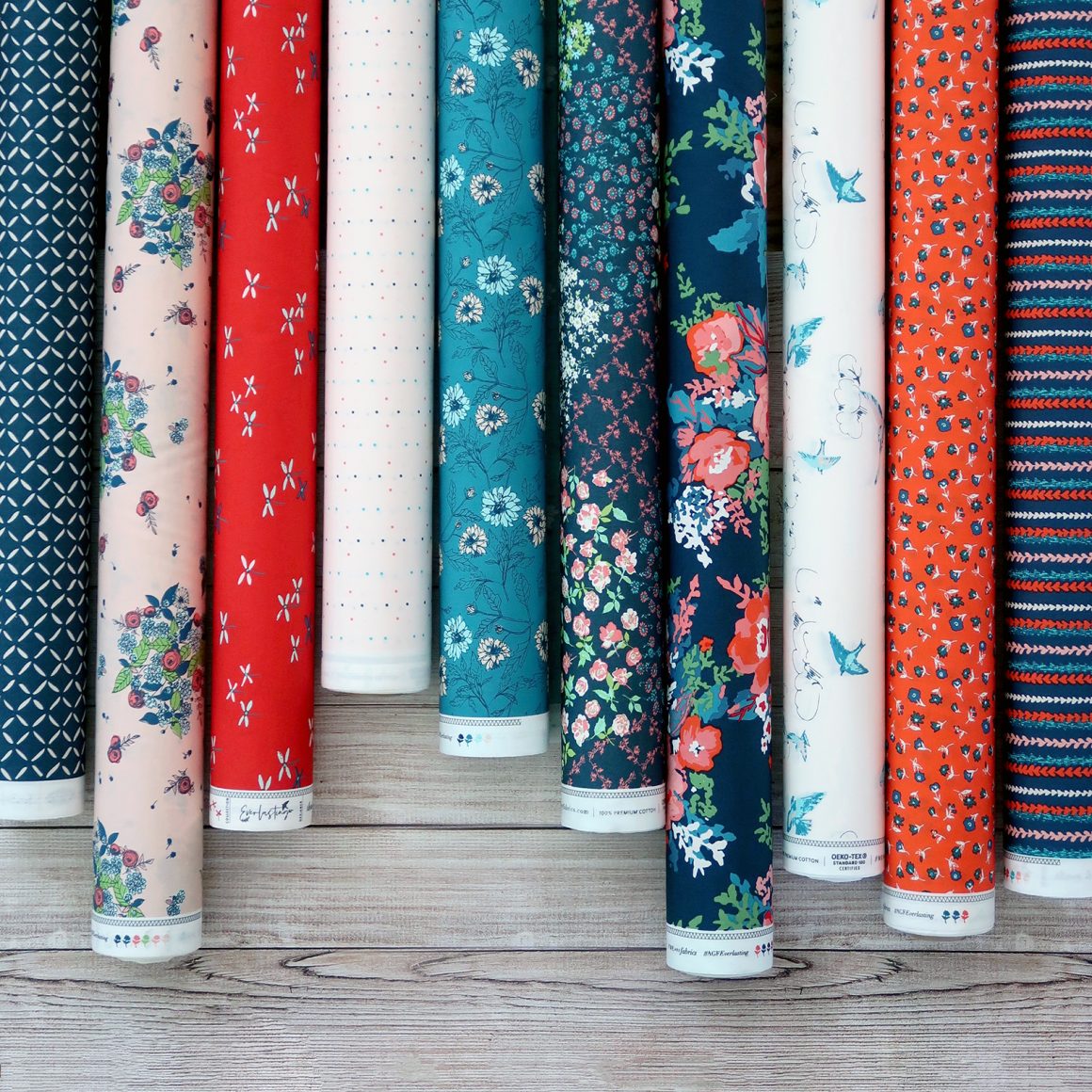 Are you ready to continue on with the blog tour? It continues tomorrow with Alexis Wright of My Sweet Sunshine Studio! And if you'd like to see any of the previous posts, you can find the entire list of participants here on Sharon's blog. There's a ton of inspirational quilts and projects so check them out!
Happy sewing!