The Tropical Storm Quilt pattern has blown in and landed in the shop!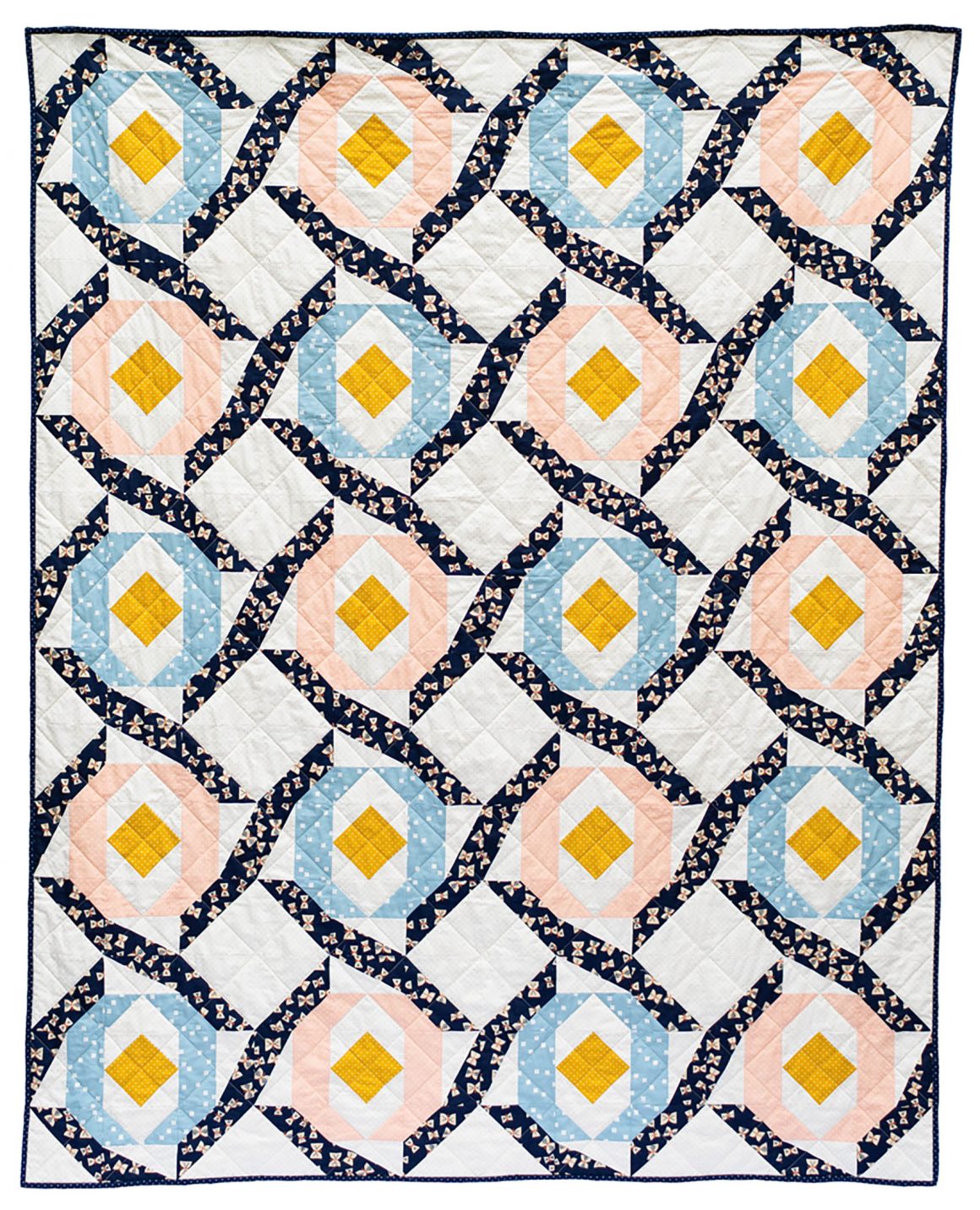 The Tropical Storm pattern came about as a happy accident! I had been working on something completely different when this design just kind of created itself. And upon looking at it, it reminded me of the little icons meteorologists use to indicate tropical storms (or cyclones as some may know them as) on maps. Add in the swirling elements of the quilt and a pretty little fabric storm is what I got!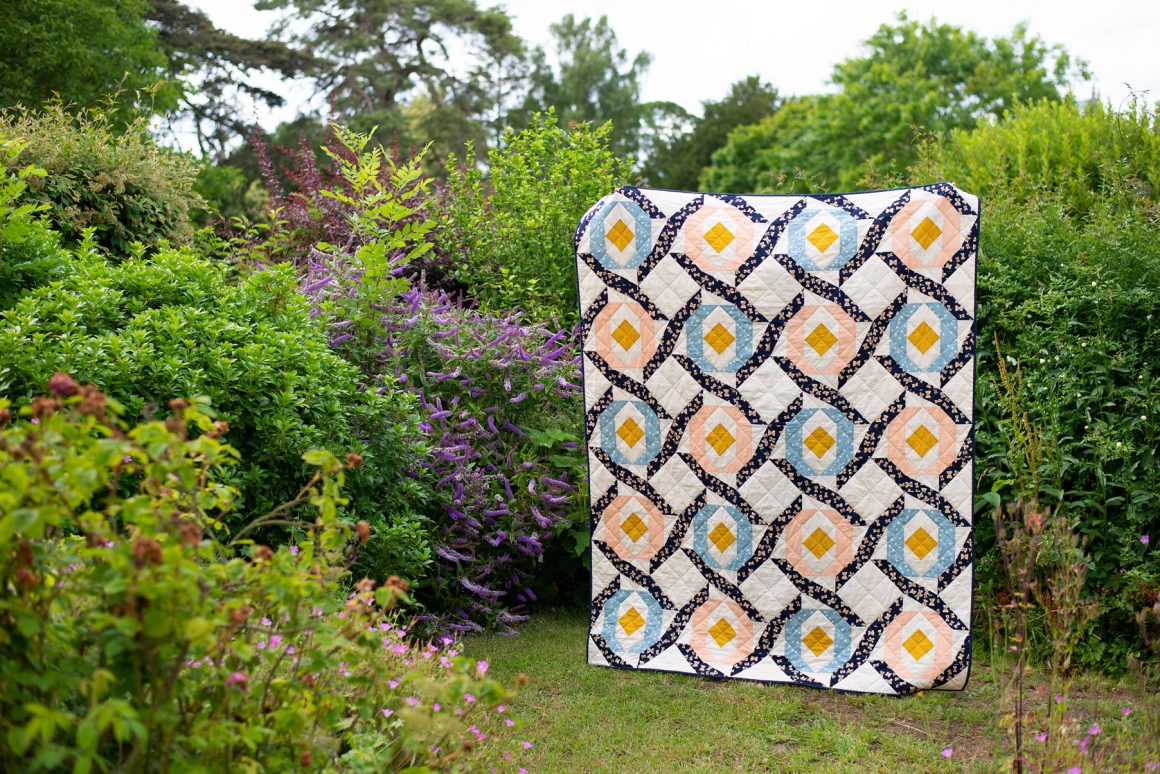 I was lucky enough to get my hands on some new Ruby Star Society fabric a tad early and boy does it not disappoint! It's super soft and the prints are bold and modern! The exact prints used in this quilt are all by Alexia Marcelle Abegg and are a combination of her Alma Collection and Add It Up basics releasing soon!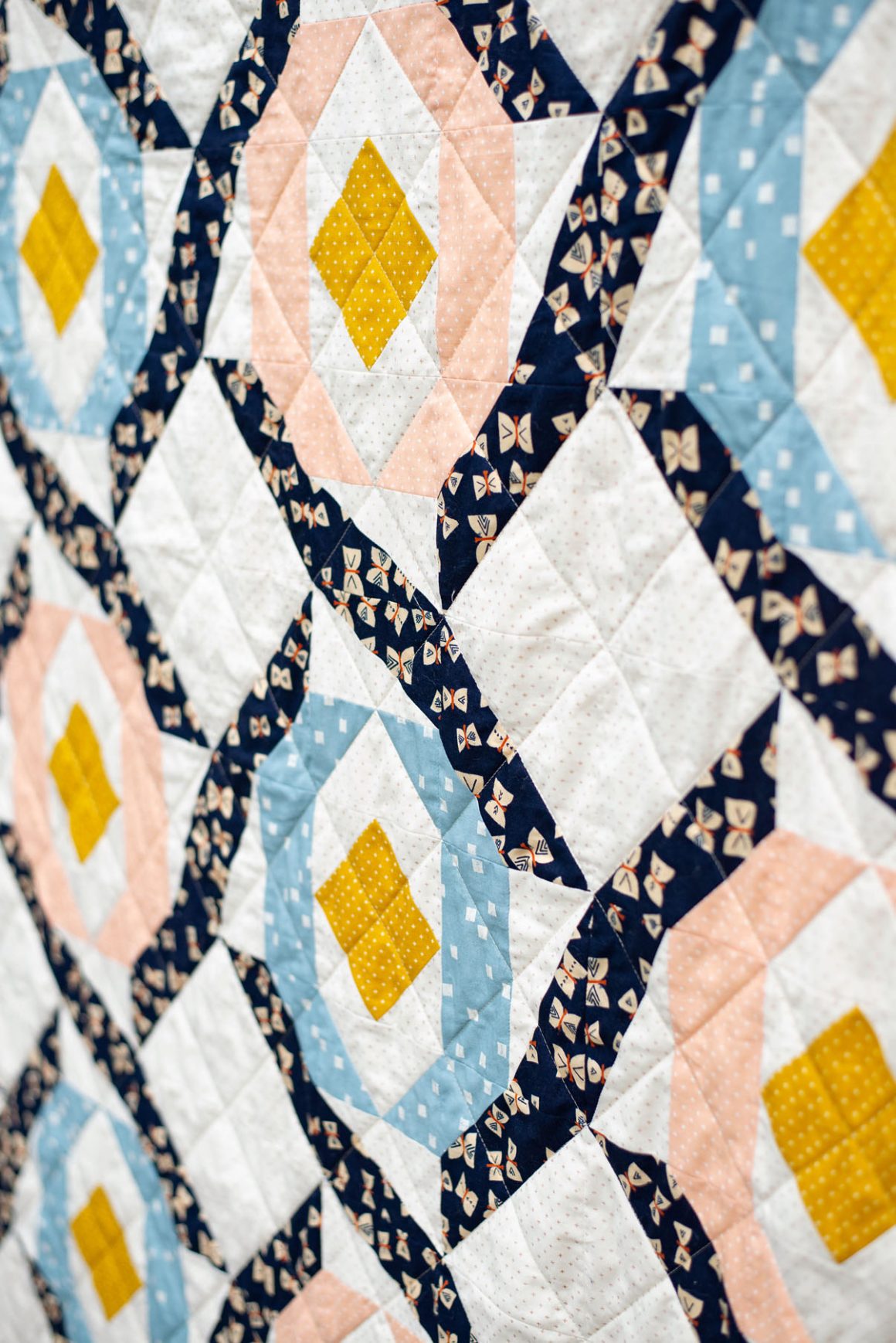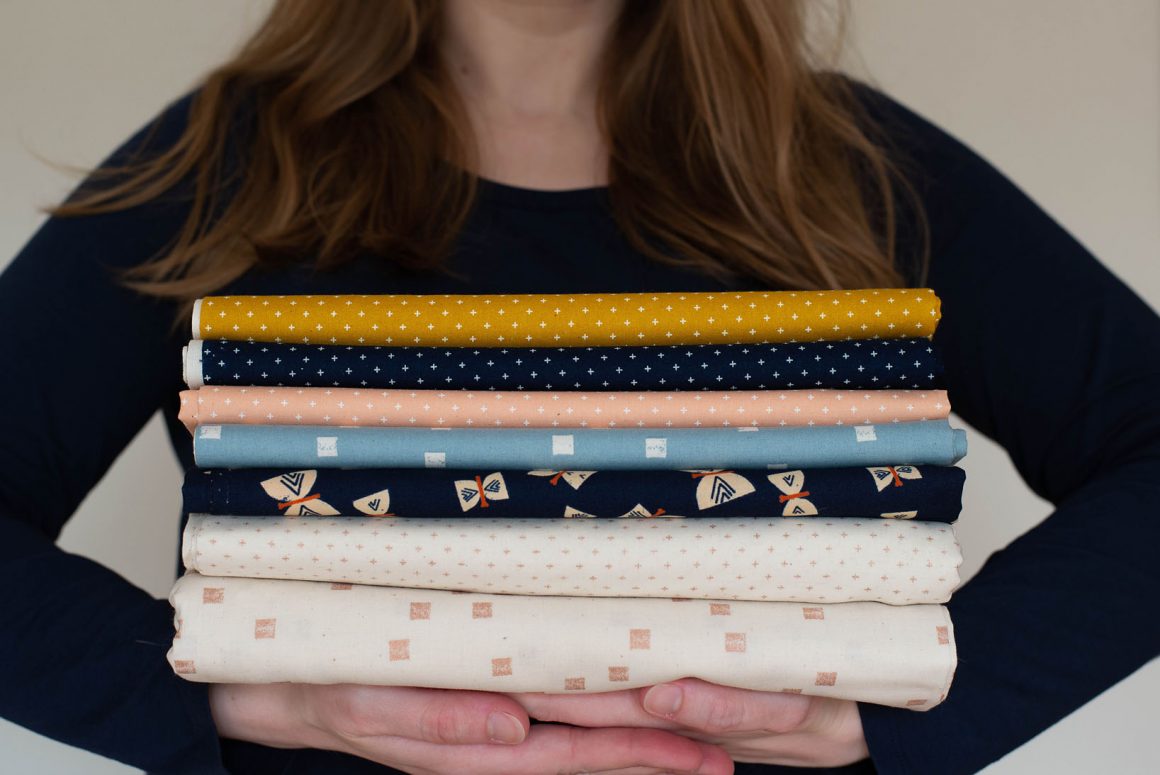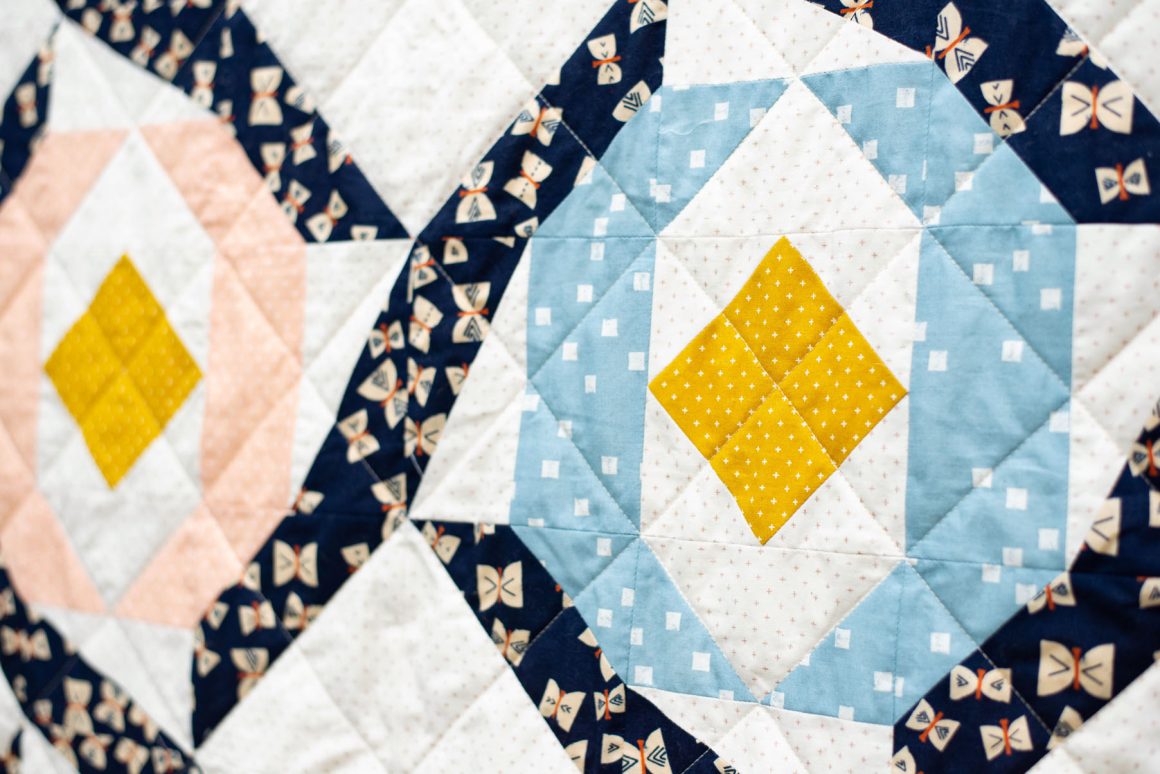 I decided to quilt this quilt loosely in diagonal lines/diamonds. I really love quilts that have a nice drape to them and if it's going to be a cuddly quilt (which this one is totally going to be!), I prefer not to have the quilting too dense.
You'll also see that there are HRTs in this quilt…and I'm going to tell you that they are EASY! I've written a tutorial post that shows you how to make them and they are super quick too! It's a great way to learn a new skill while making yourself a beautiful new quilt!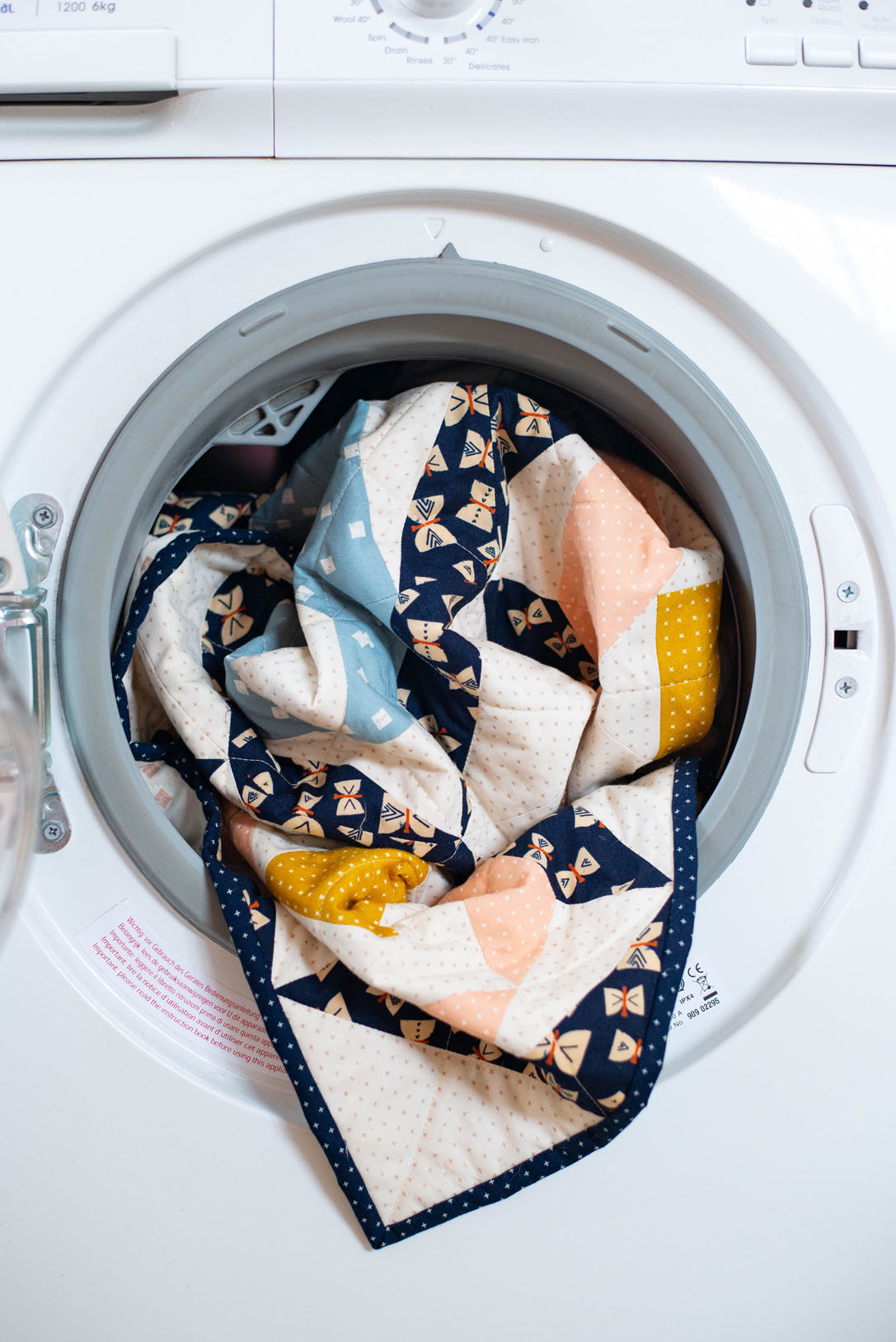 In addition to my Ruby Star Society quilt version, I whipped up two others!
A lovely child's throw size with tons of gorgeous texture. I purchased the Textured Wovens in Sunrise bundle from Fabric Bubb.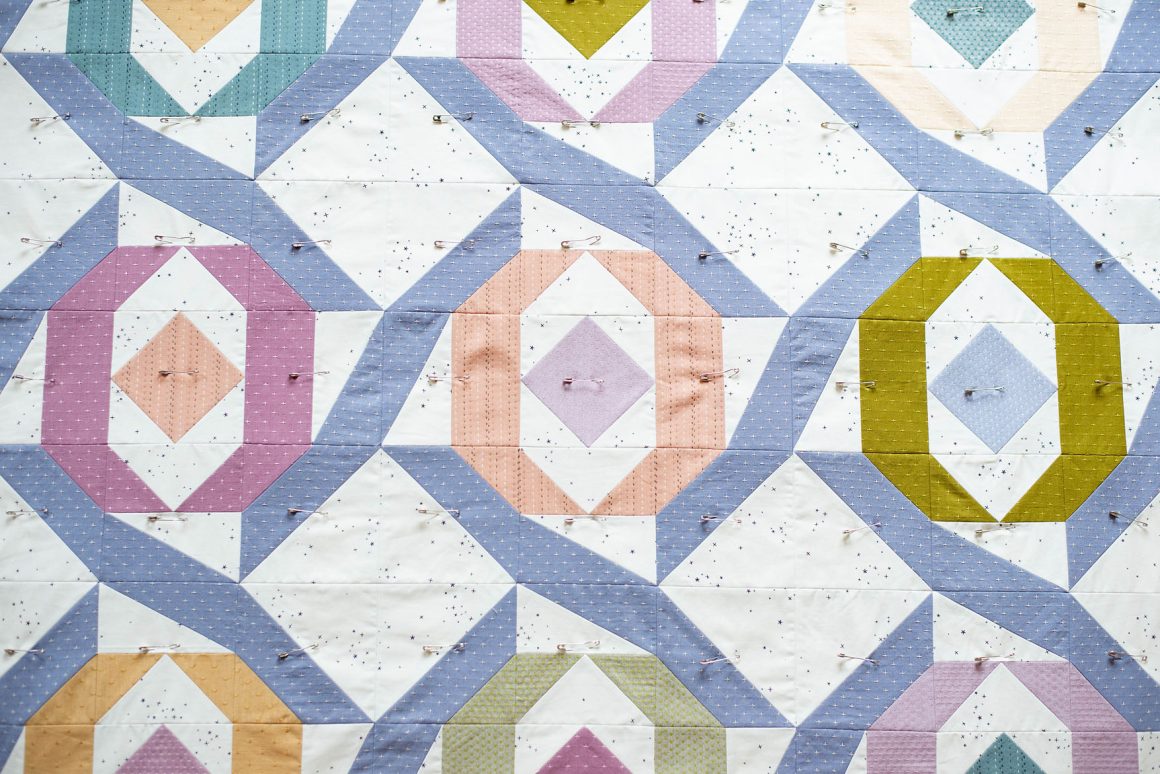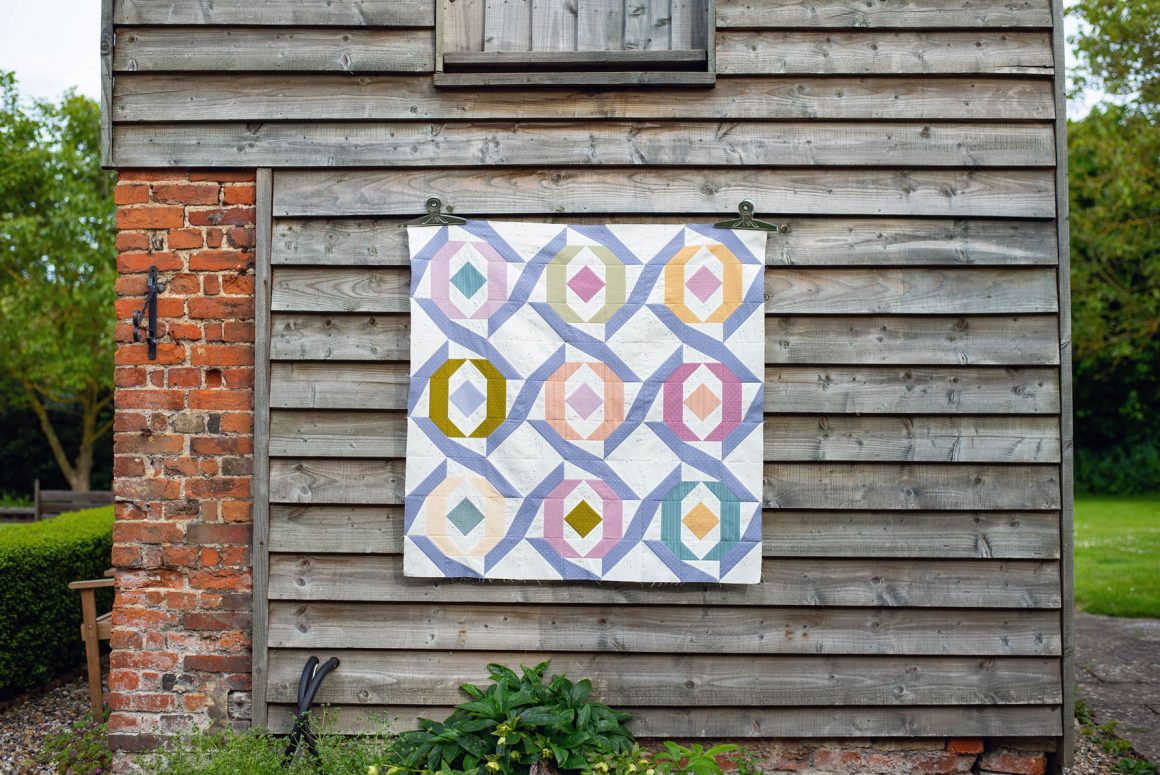 And another child's throw size in some beautiful Everlasting fabrics by Sharon Holland for Art Gallery Fabrics. This is just a sneak peek…you'll see more of this quilt in a few weeks. 😉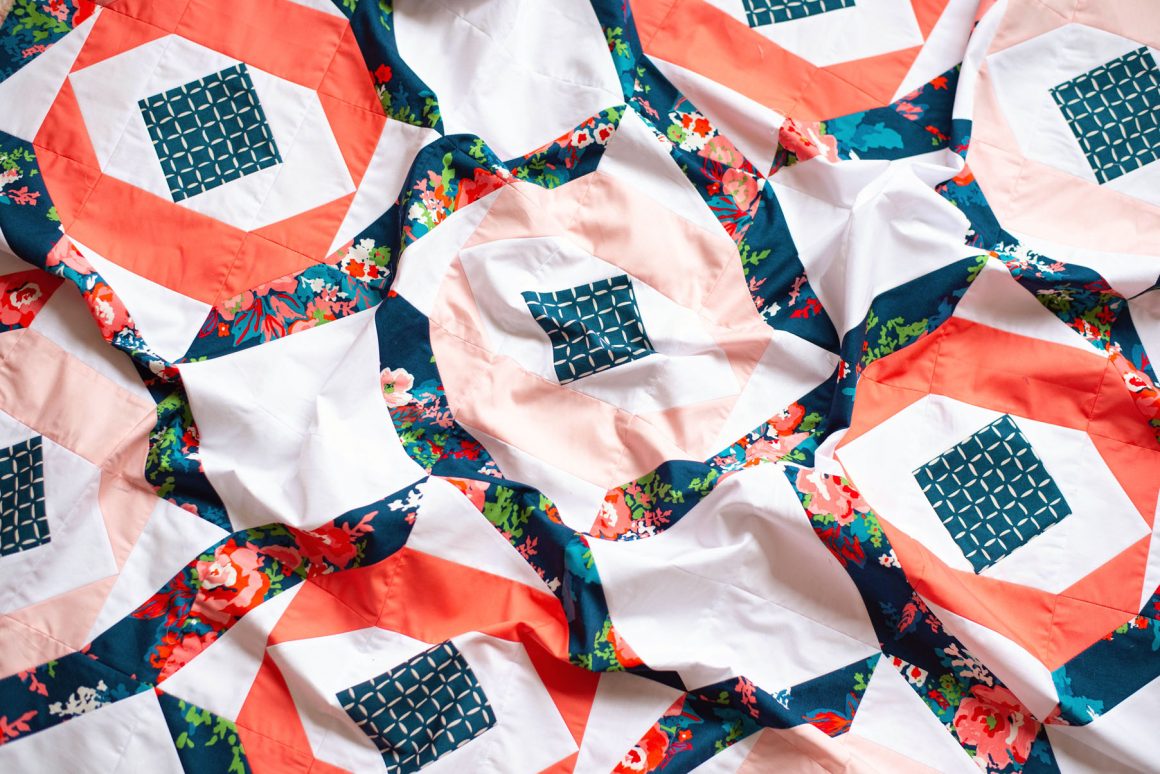 Now enough of my versions! I want to show off my testers' versions! A huge thanks to them because as I've said before, patterns wouldn't be made without their help. Take a minute and check out their quilts and pages!
Sarah of Sarah Made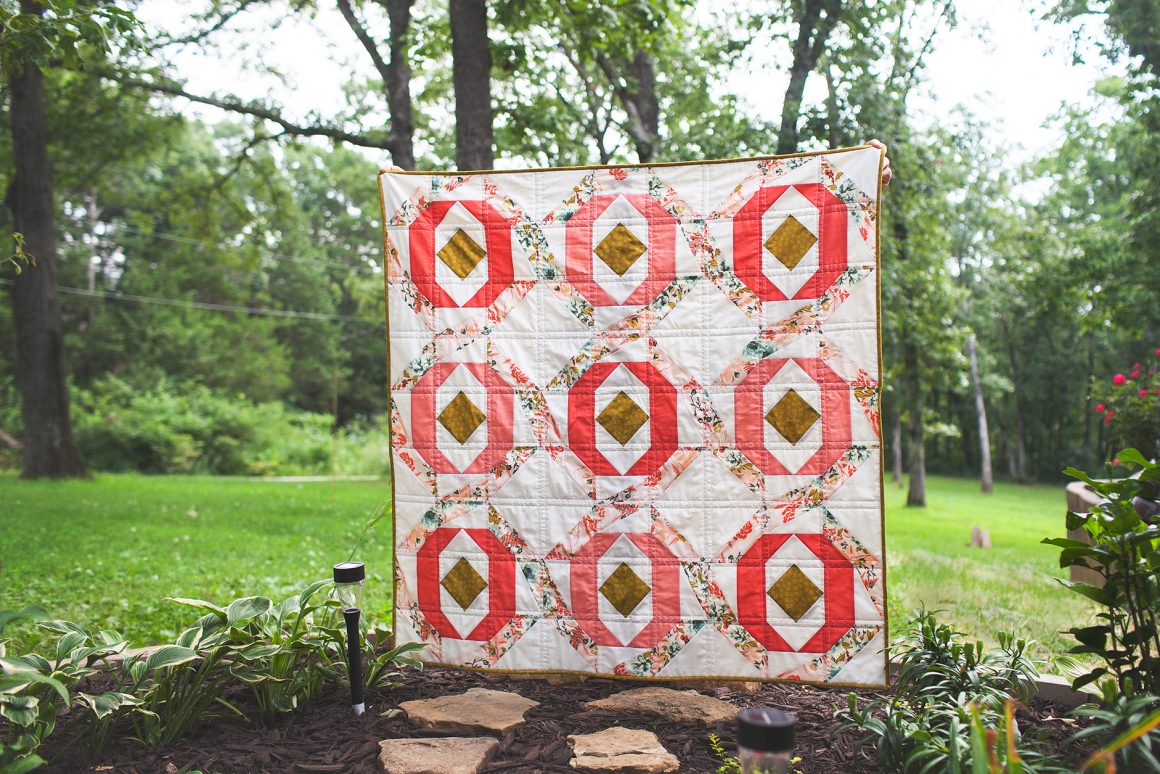 Simone of Simone Quilts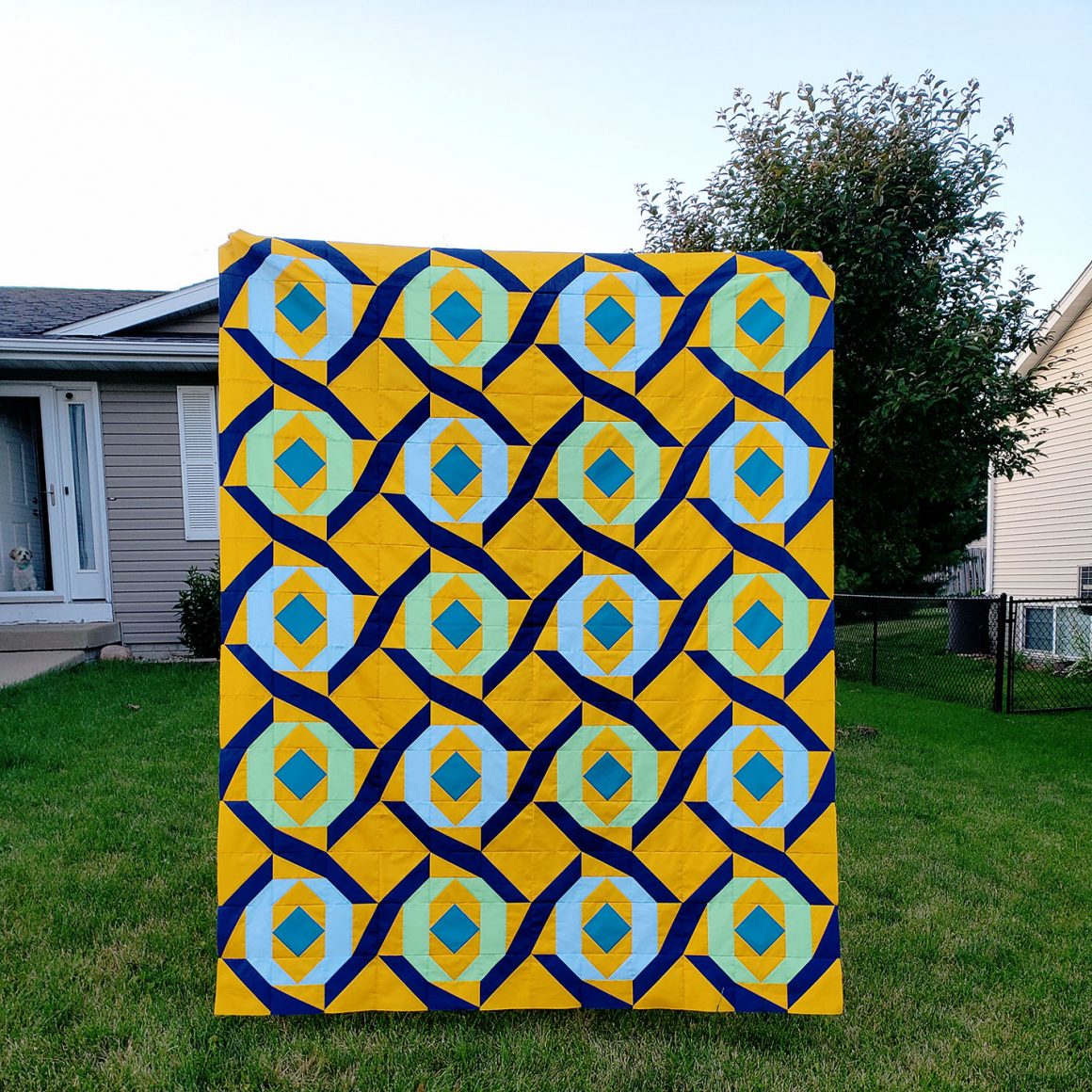 Donna of XOXSEW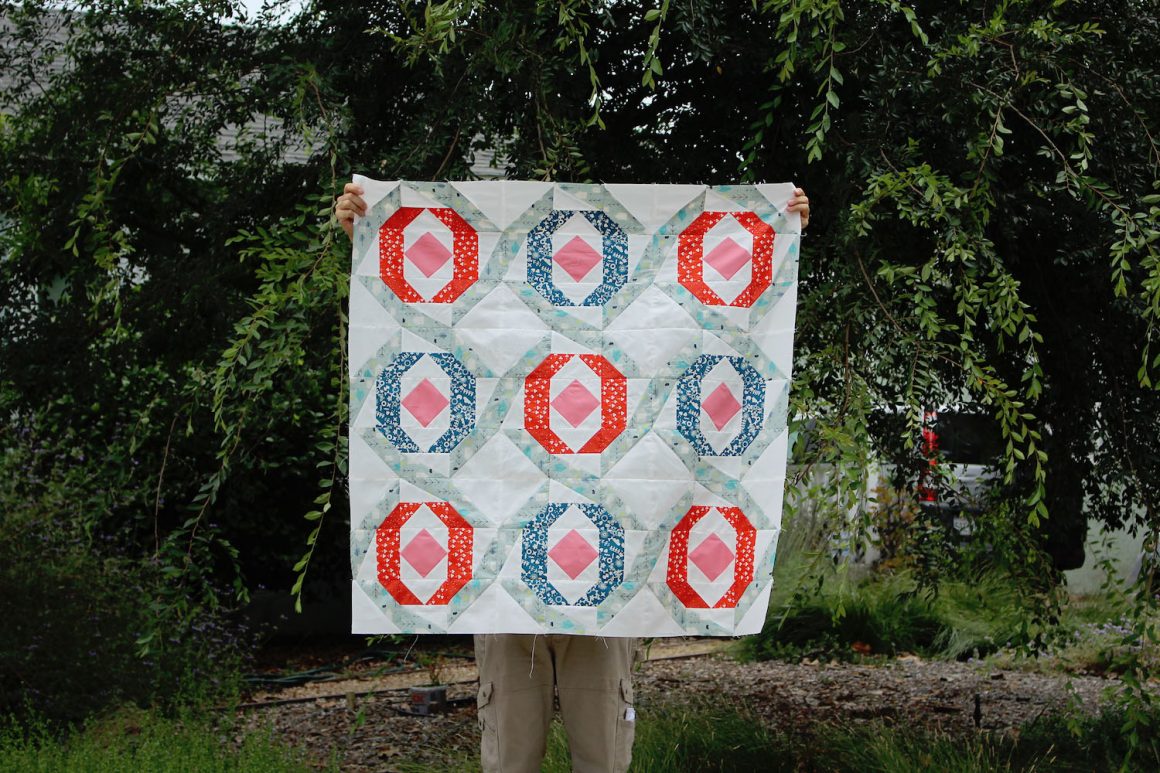 Sarah of The Crafty Seashell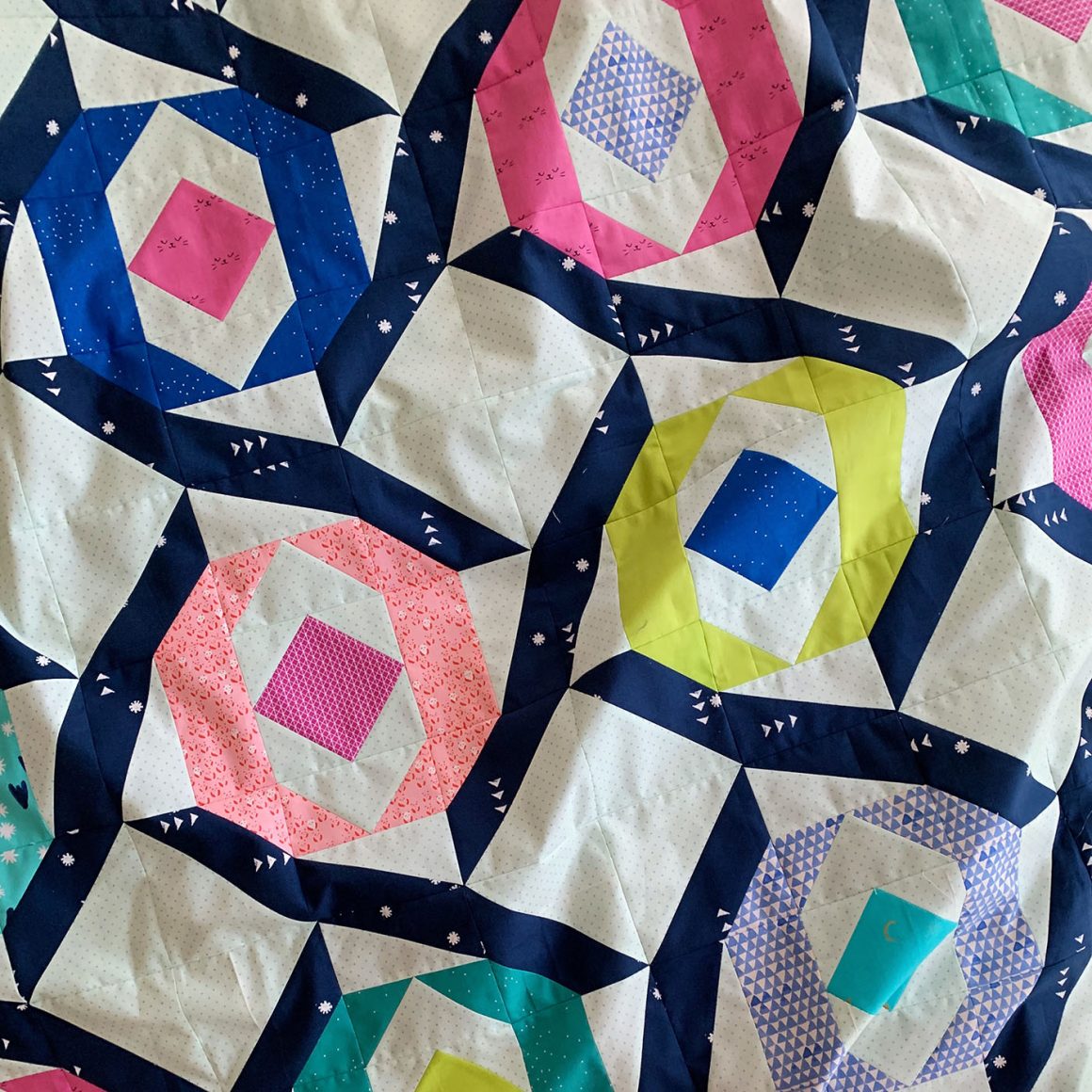 Priscilla of Cotton Stitch Collective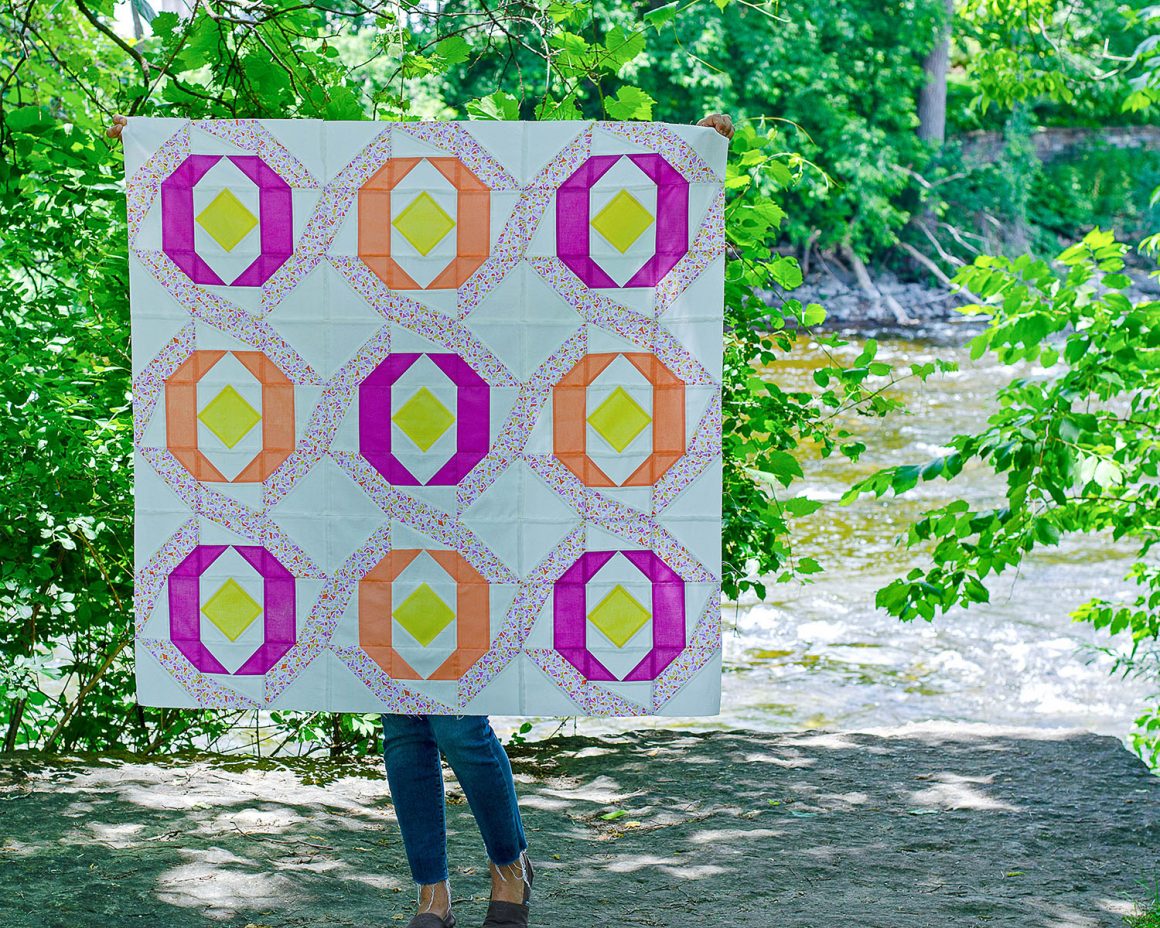 Kate of Kate's Makes and Creates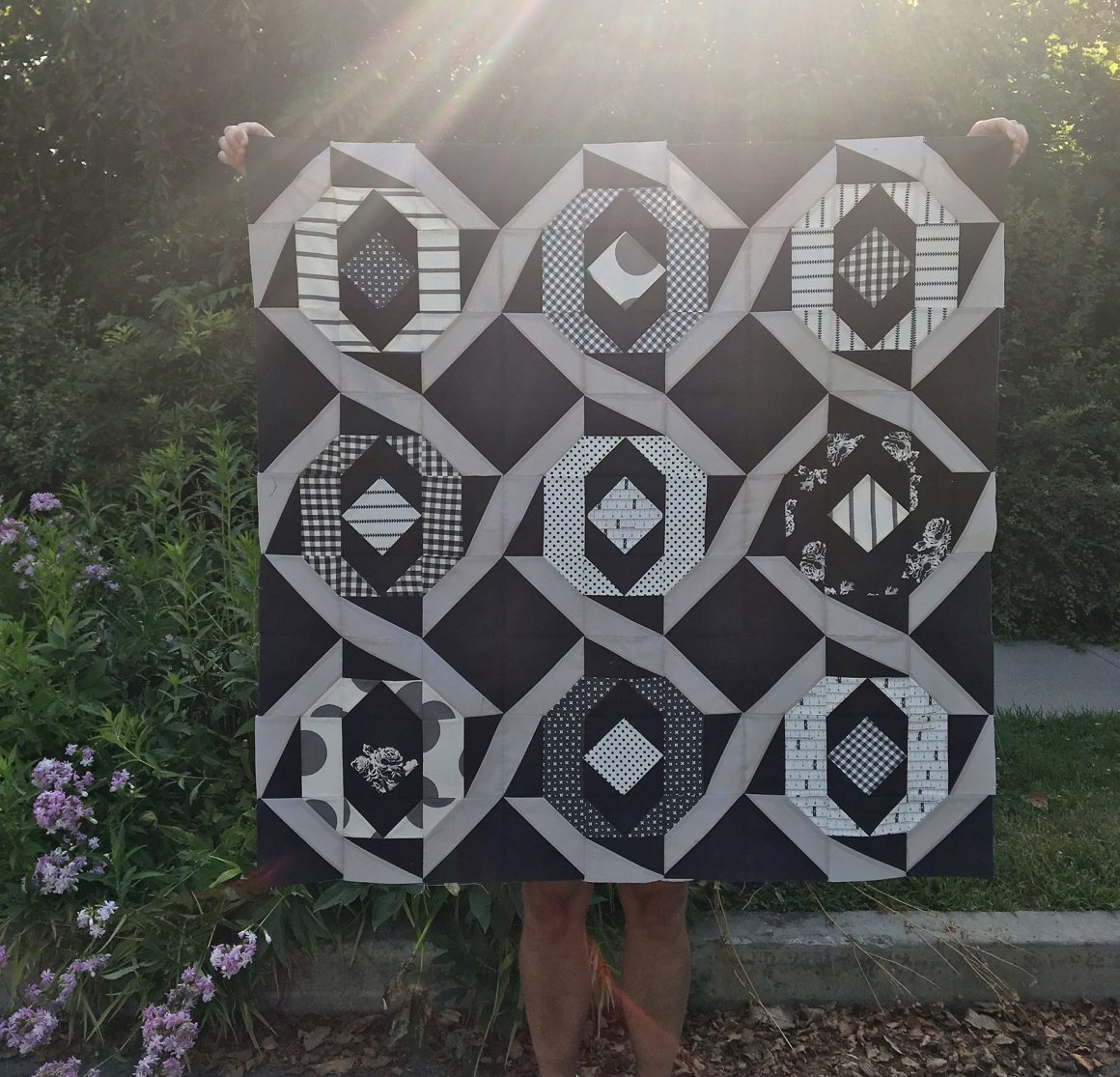 Kelly-Anne of My Stitching Journal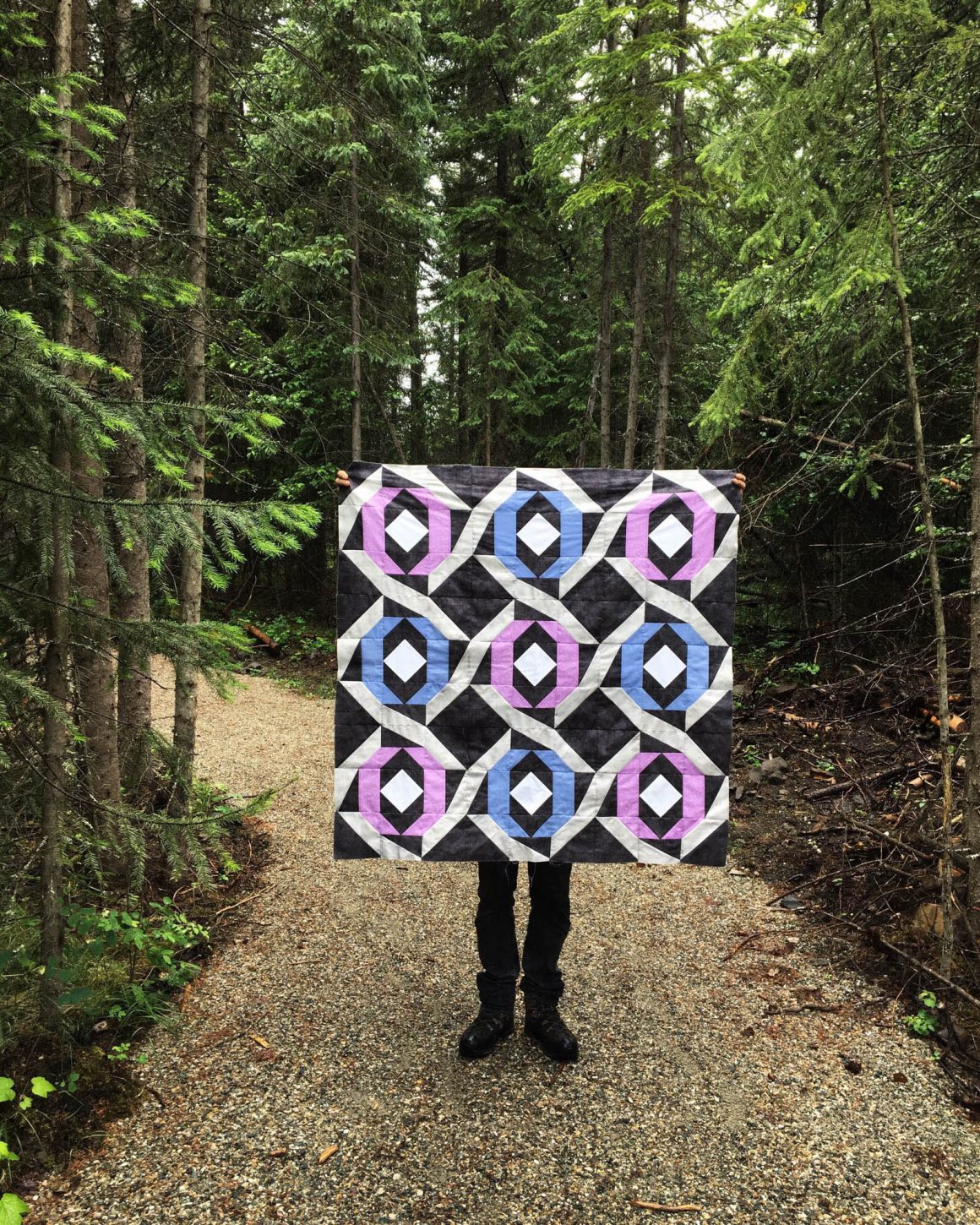 Laura of Finley Fabric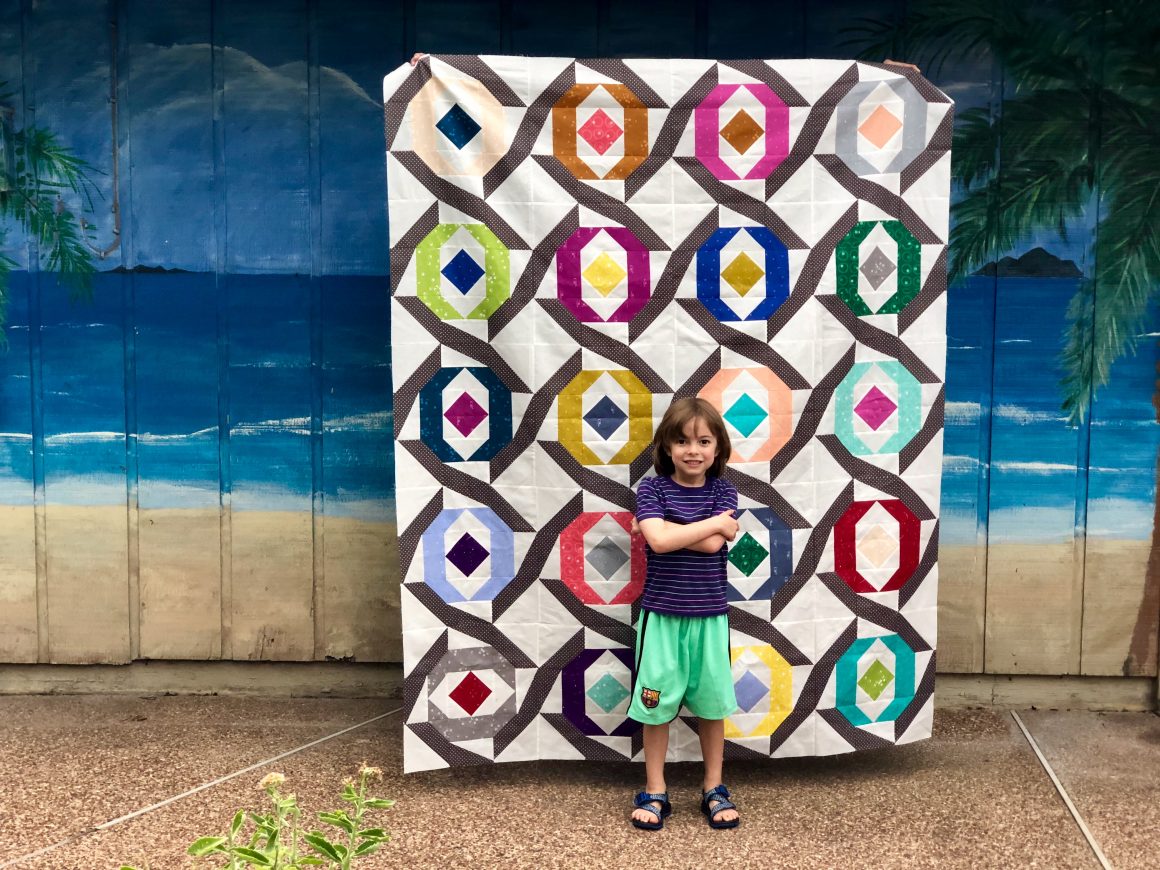 Kate of Snail Crafts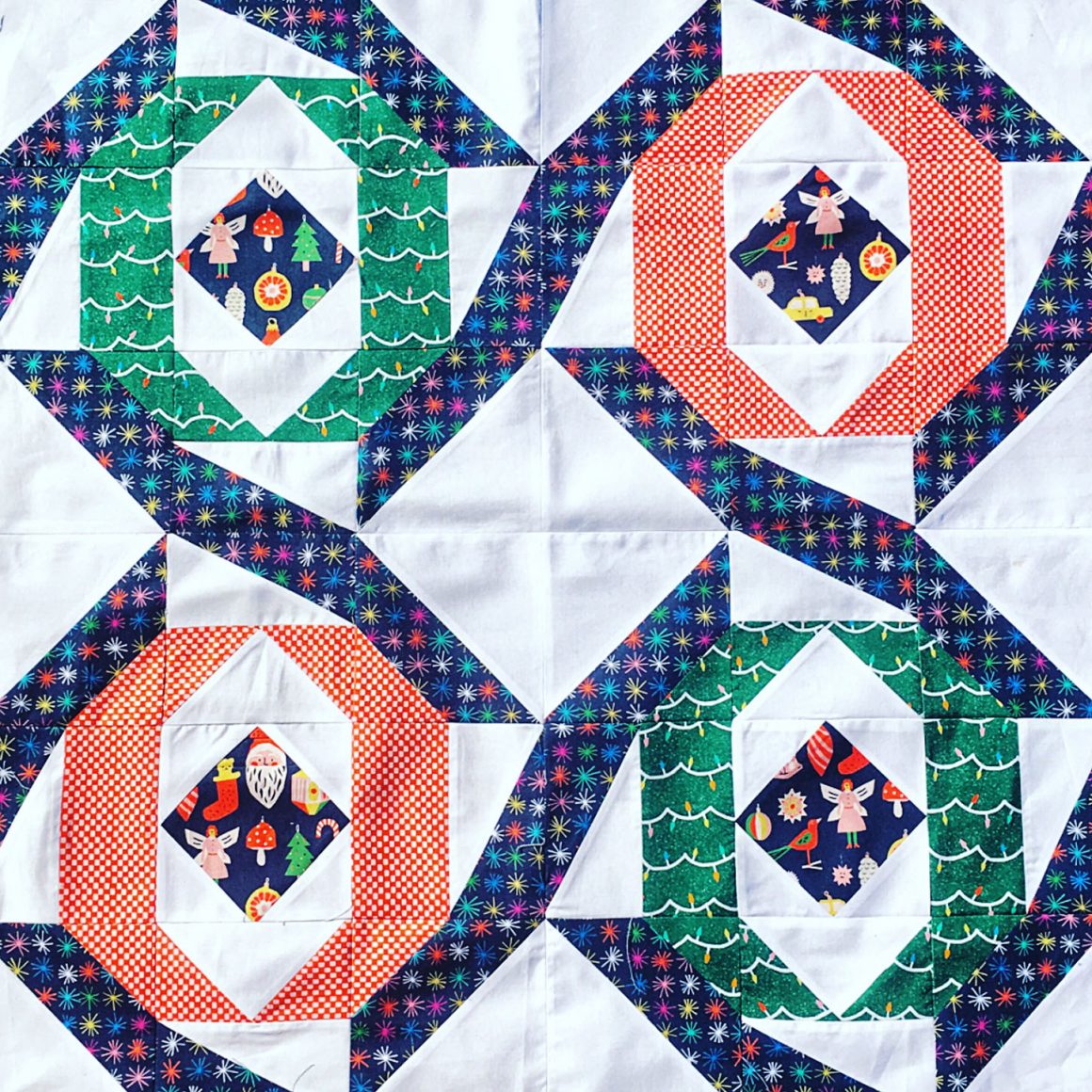 Jennilee of QuiltyJL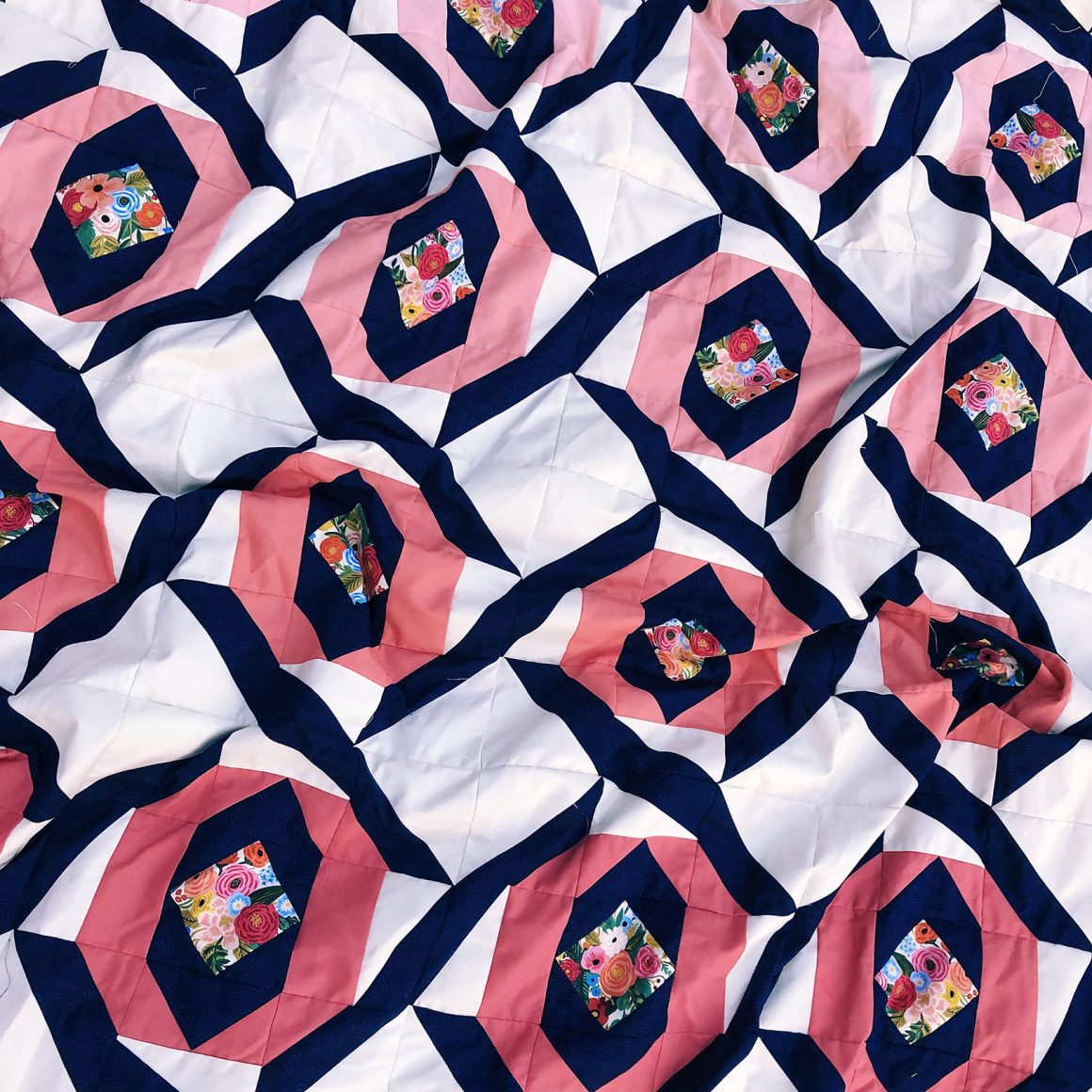 Ready to start sewing up your very own Tropical Storm quilt?! Get your pattern HERE!