Half Rectangle Triangles can be a massive pain! But I'm here to tell you they can be super easy and painless!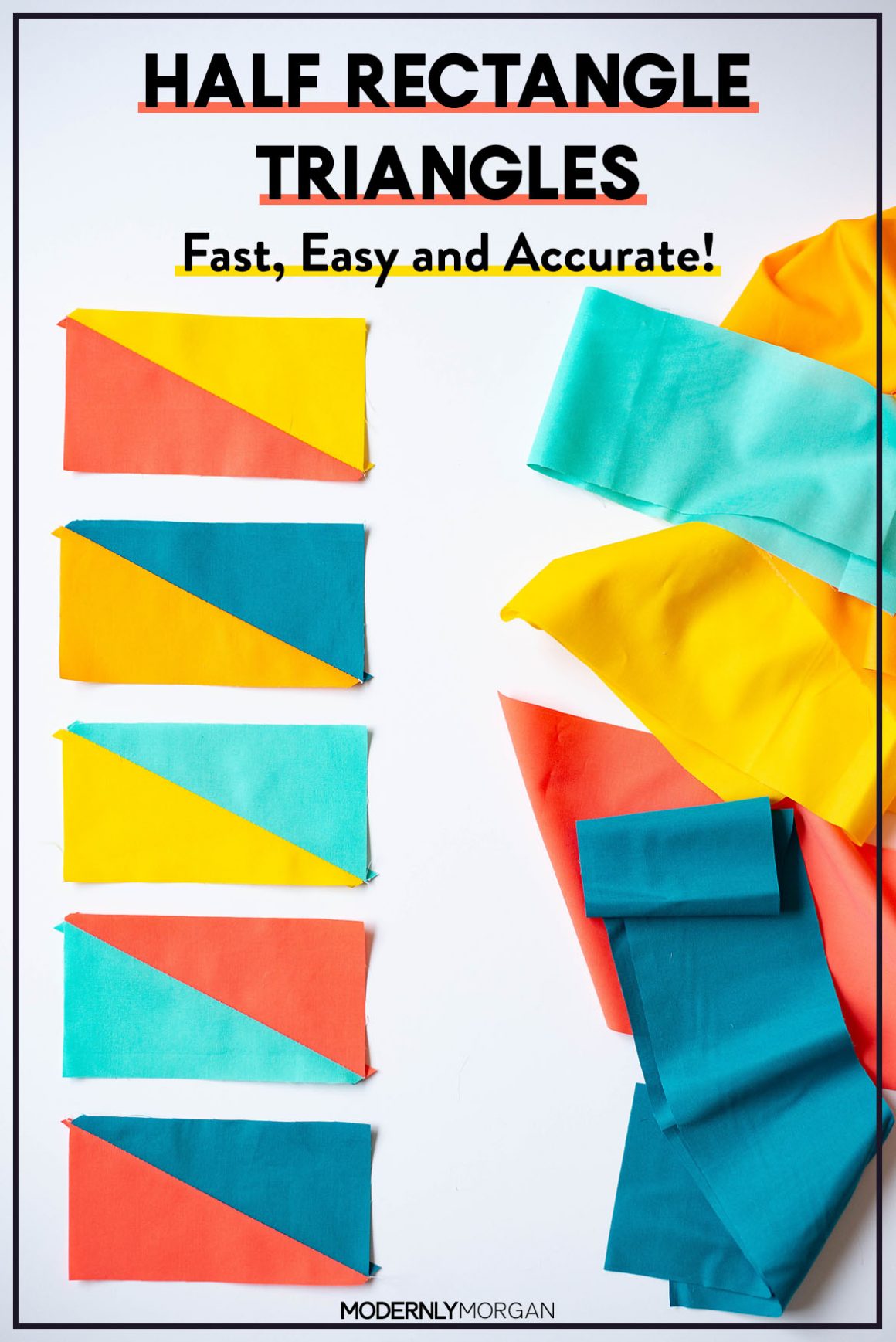 When planning my Tropical Storm Quilt pattern, I searched high and low for a good Half Rectangle Triangle (HRT) tutorial online. Each one I tried either required a bunch of math that never seemed to give me the correct block measurement I needed or didn't give me the accuracy and pointy points I wanted. Talk about frustrating!
Then by accident I stumbled upon HRT rulers! Say what?! How did I not know they existed and why didn't any of those tutorials mention them? So I'm here to proclaim that if you plan on making a quilt with HRTs, get yourself a ruler (and save yourself a massive headache)!
Here are the two that I own: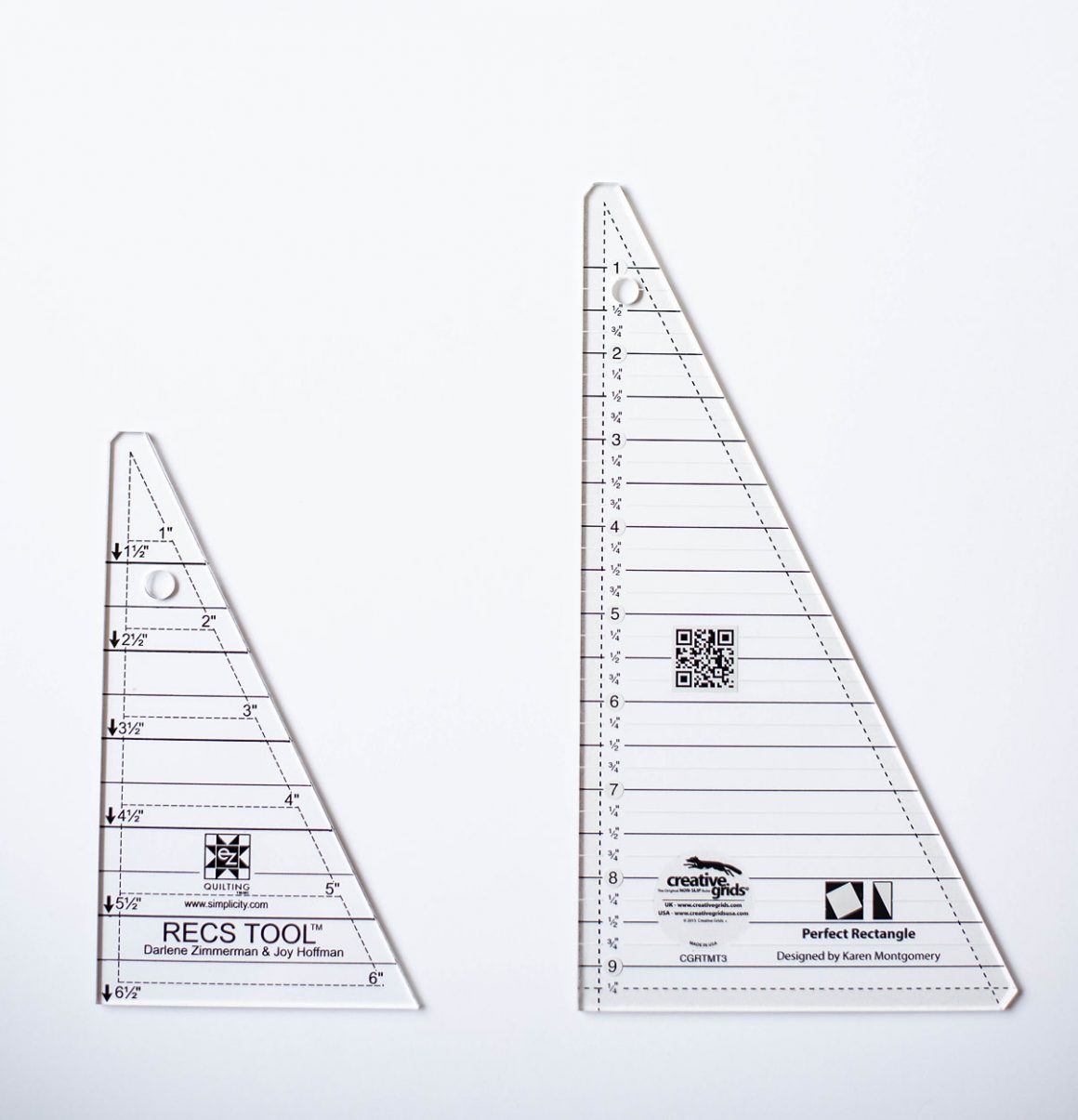 The one on the left is what I refer to as the 'budget' ruler and is part of a two pack. It'll run you around $12 and is a standard plastic ruler. It will make HRTs up to 3″ x 6″. The one on the right is my 'splurge' ruler and it will make HRTs up to 4 1/2″ x 9″. It'll set you back around $19 but has a grippy texture to the bottom of the ruler and won't slide around when you're going to cut your fabrics…100% worth it in my opinion! But of course, both will get the job done!
So how do they work? Well…all you have to do is take the finished width (sewn in size) of the HRT you are planning to make, and add 1/2″ to it. Example: In this post I'm making a 2 1/2″ x 5″ HRT…so I take the finished width of 5″ and add a 1/2″ = 5 1/2″. Then cut a width of fabric (WOF) strip by the same number you just came to (below, my WOF strip is 5 1/2″ )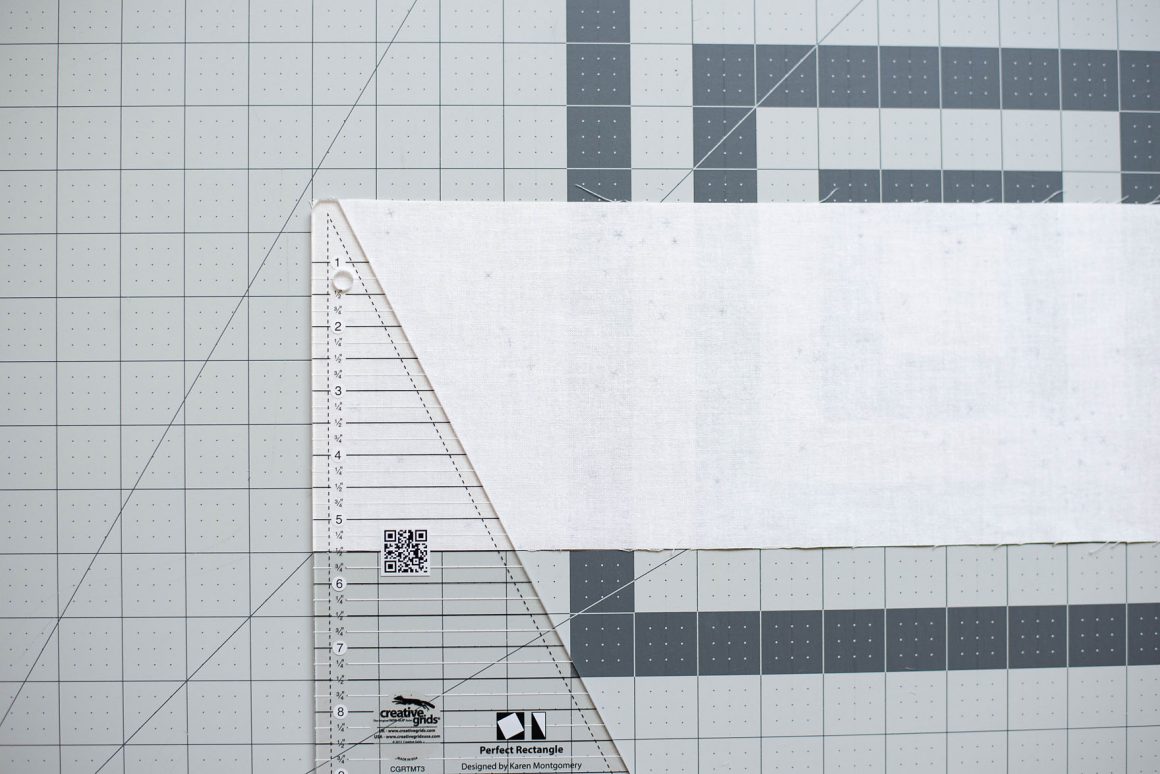 Quick side note, you'll see that I'm cutting on the wrong side of the fabric above. Depending on which angle you want your HRTs, you'll either start cutting with your ruler on the wrong side of the fabric or the right side. I've included a photo below to show you how you're HRT halves will appear depending on if you cut from the wrong side/backside of the fabric vs. right side/frontside.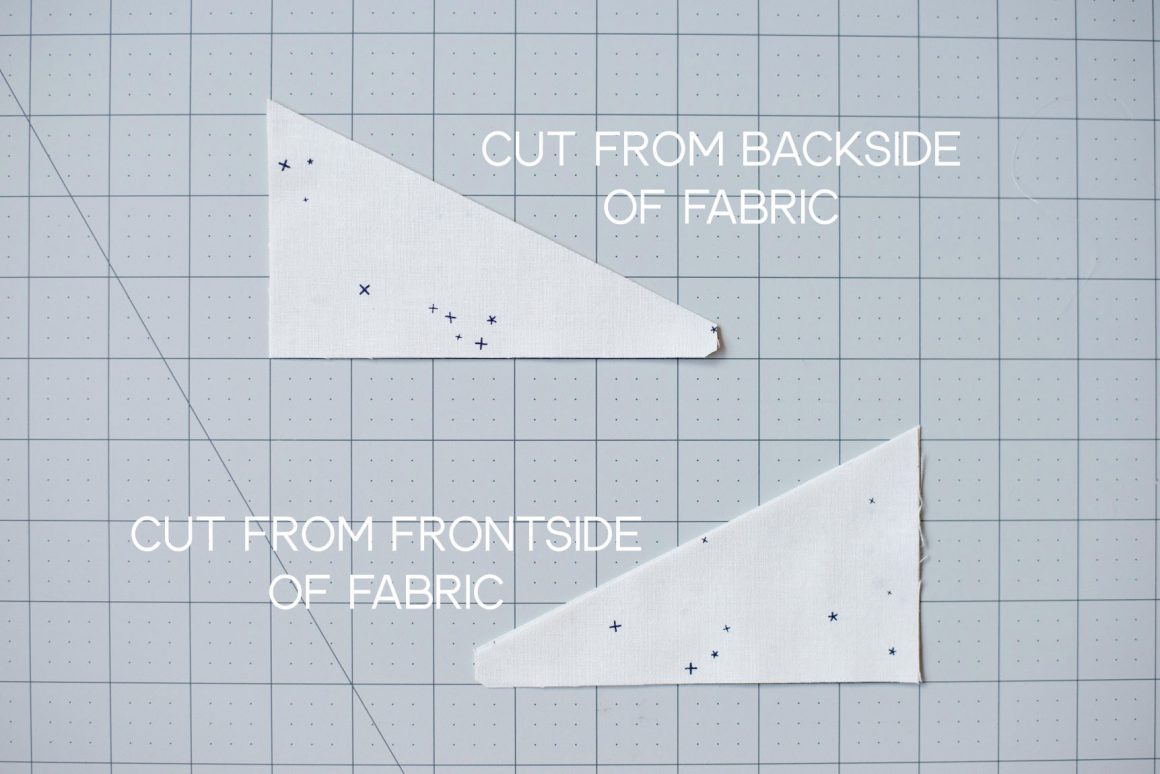 Back to your regularly scheduled programming! 😉 I'll be working from the wrong side of my fabric. Starting from your left, line up your ruler with the bottom ruler line that corresponds to your earlier measurement (I'm still working with 5 1/2″ so that's where the bottom of my ruler lines up with my fabric). Make sure the left side of your ruler is lined up with the edge of your fabric too.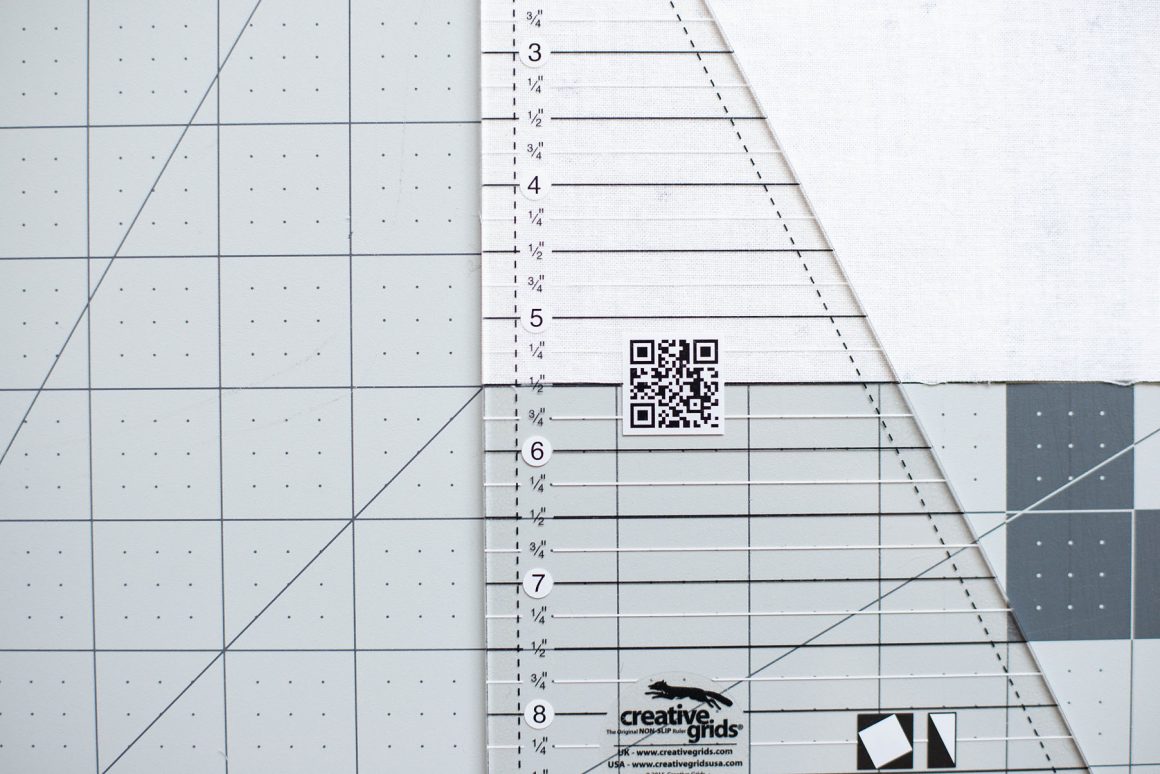 At the top, the flat tip of your ruler should line up with the top edge of your fabric just as the up-close image below shows: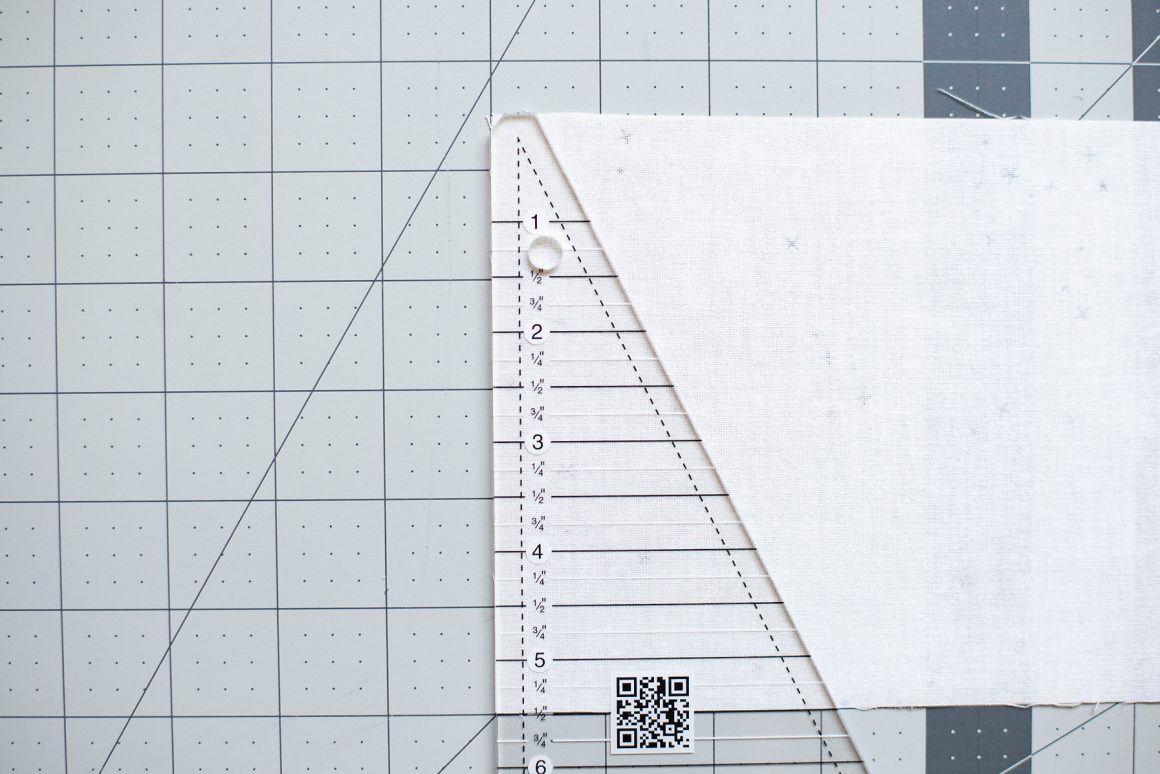 Hold your ruler in place and trim down the side angle: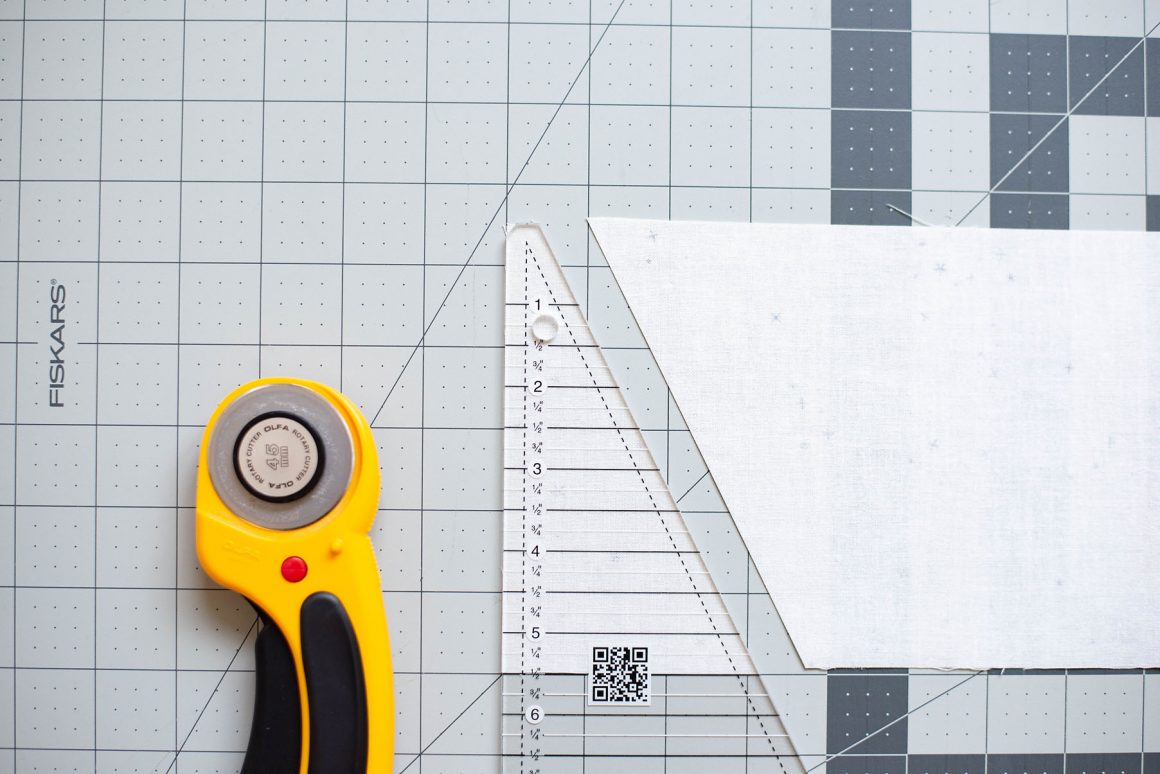 Now here's the key to super easy and accurate HRTs…trim that little notch at the top your ruler. I've put an arrow on the photo so you can't miss it!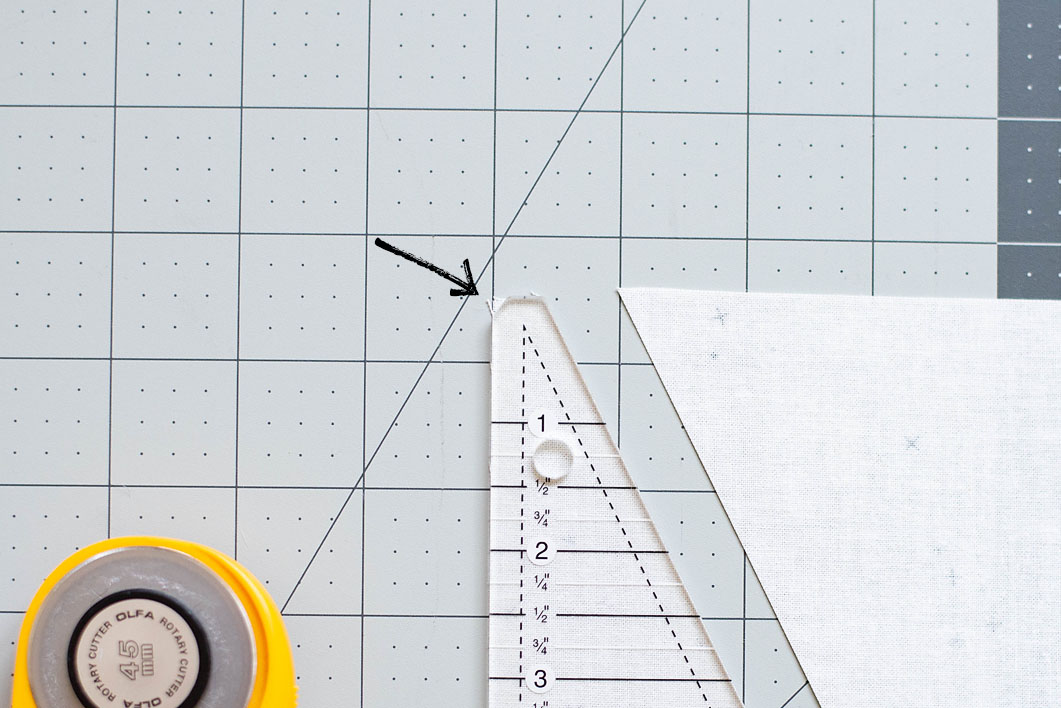 Without the ruler blocking your view, here's what your HRT half will now look like at the top: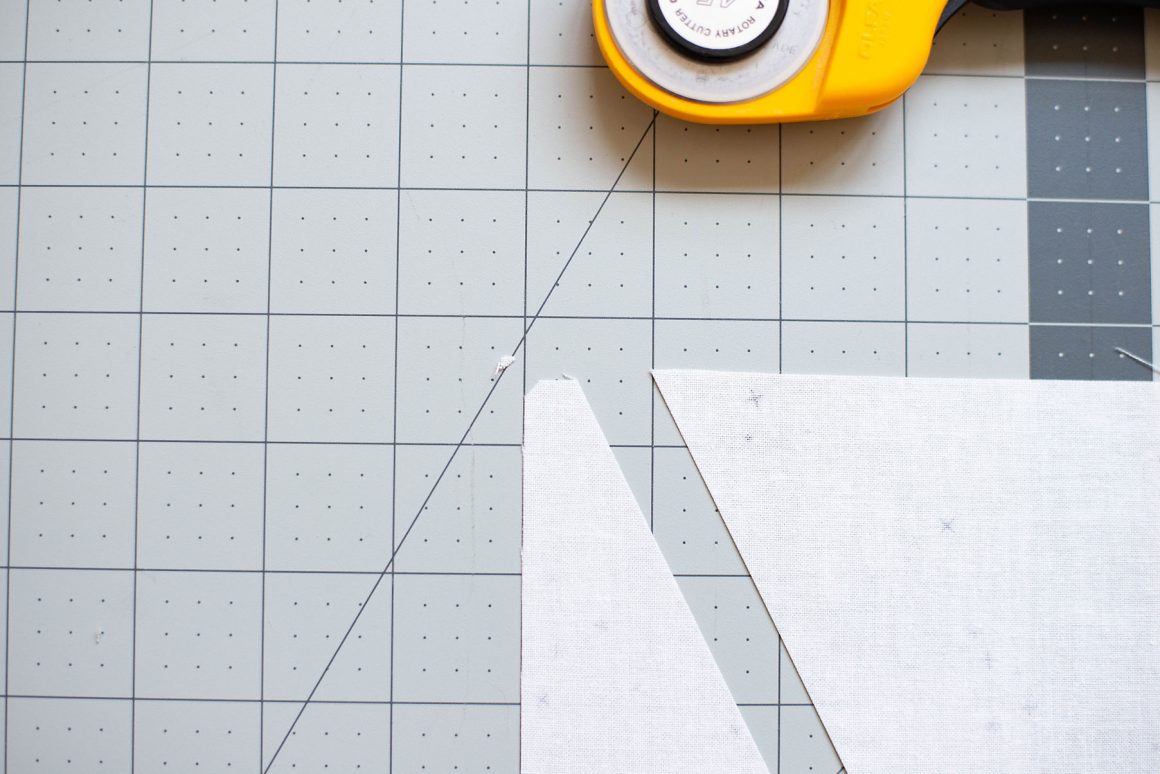 Take your HRT half away and now it's time to turn your ruler. Here's how: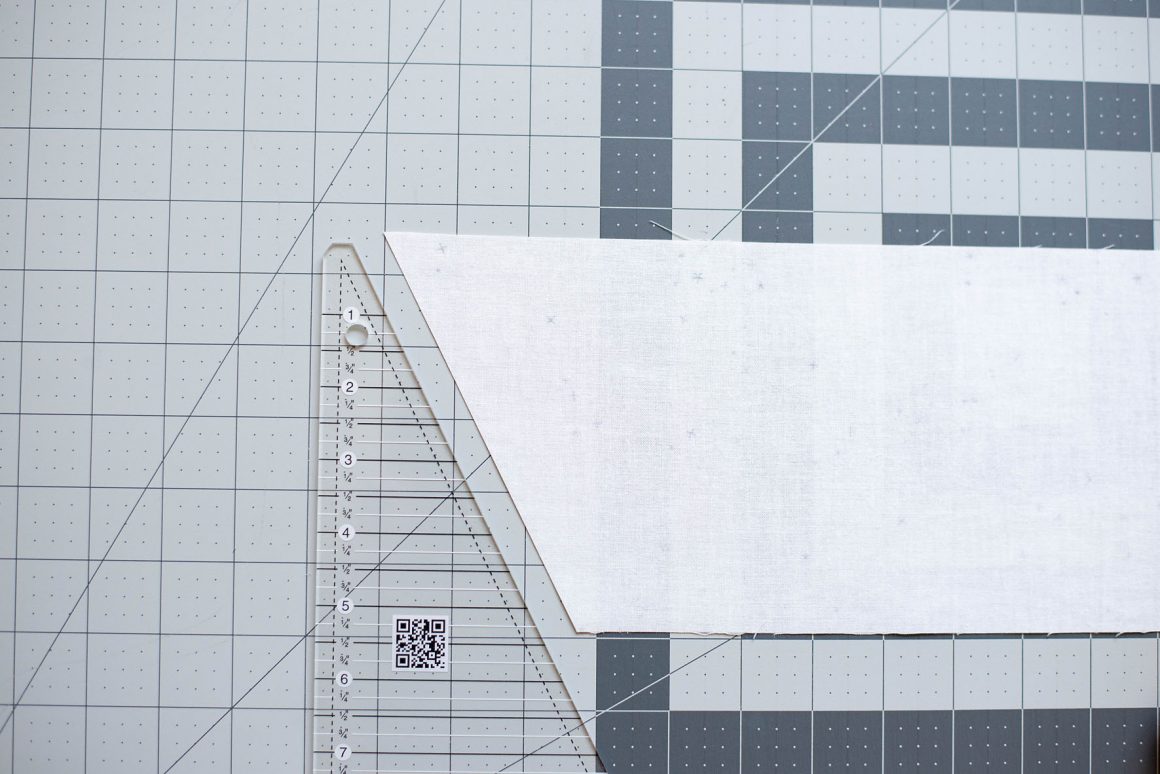 Take your ruler from its starting position and spin it clockwise until it lines up with your fabric strip and the angle you got after cutting your first HRT.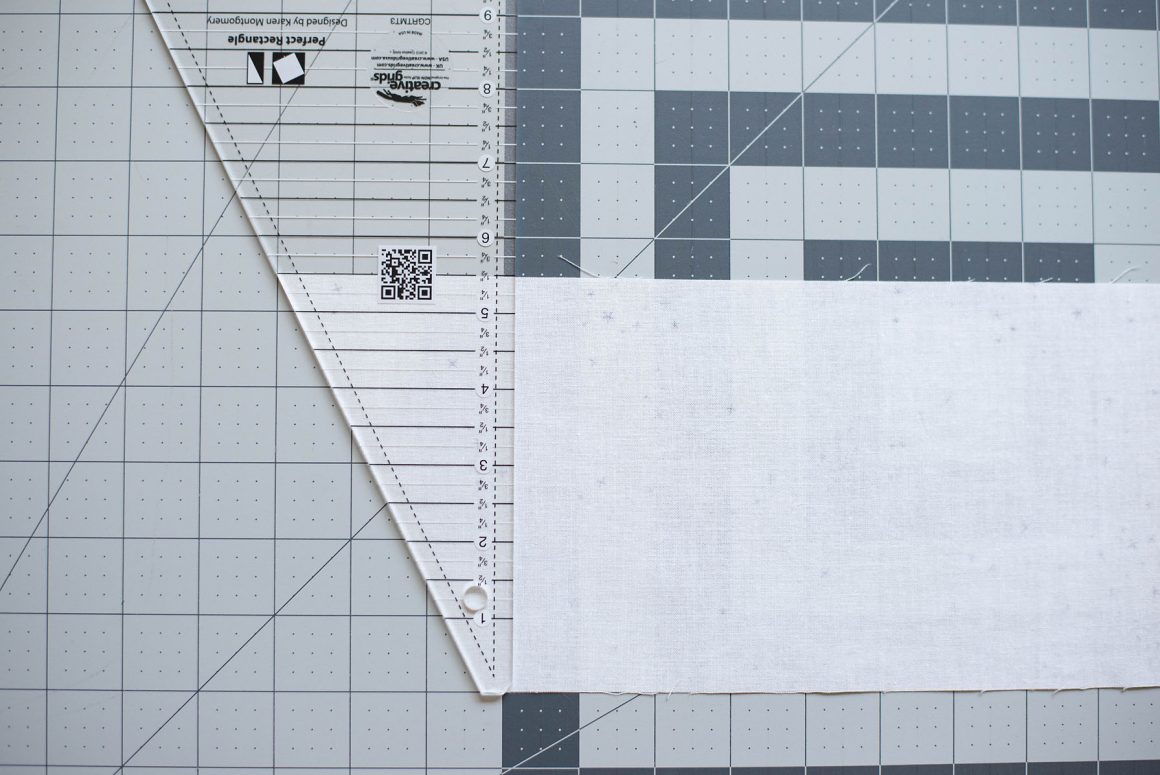 Make sure everything lines up once again, paying close attention to the 5 1/2″ ruler line (or whatever size you are making), the diagonal line and the tip of the ruler. Cut down the straight side.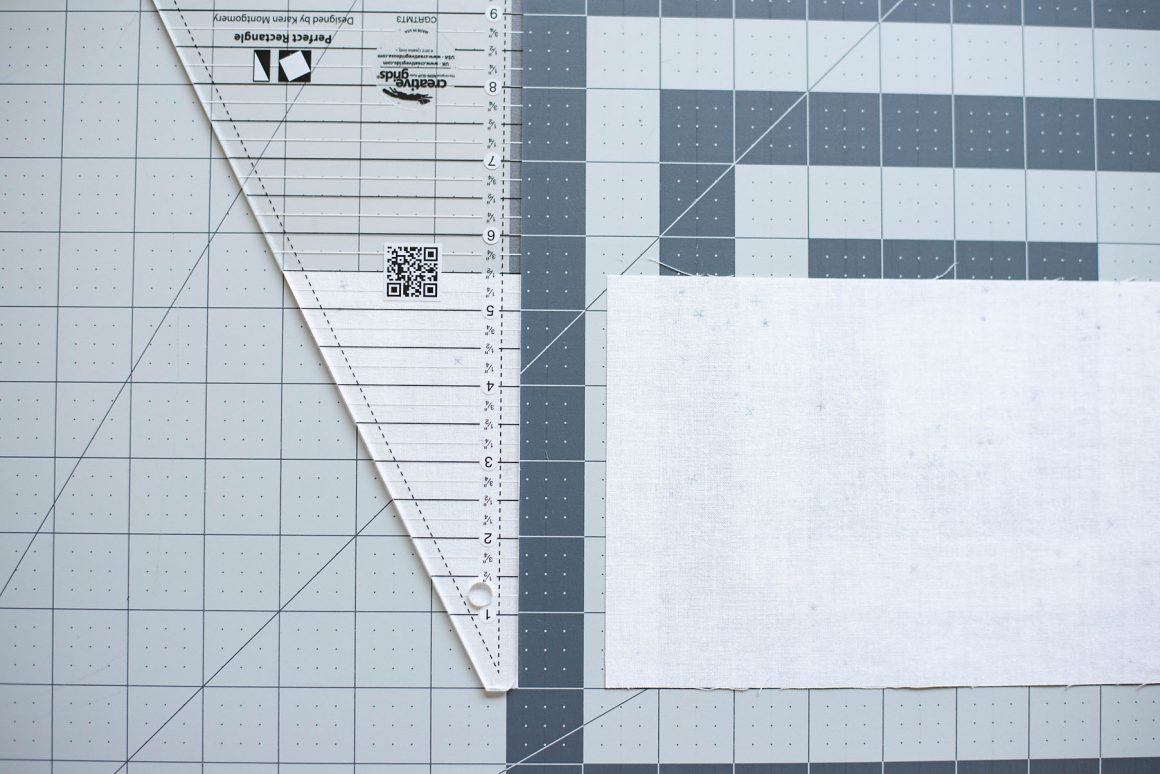 And then of course…don't forget that little notch!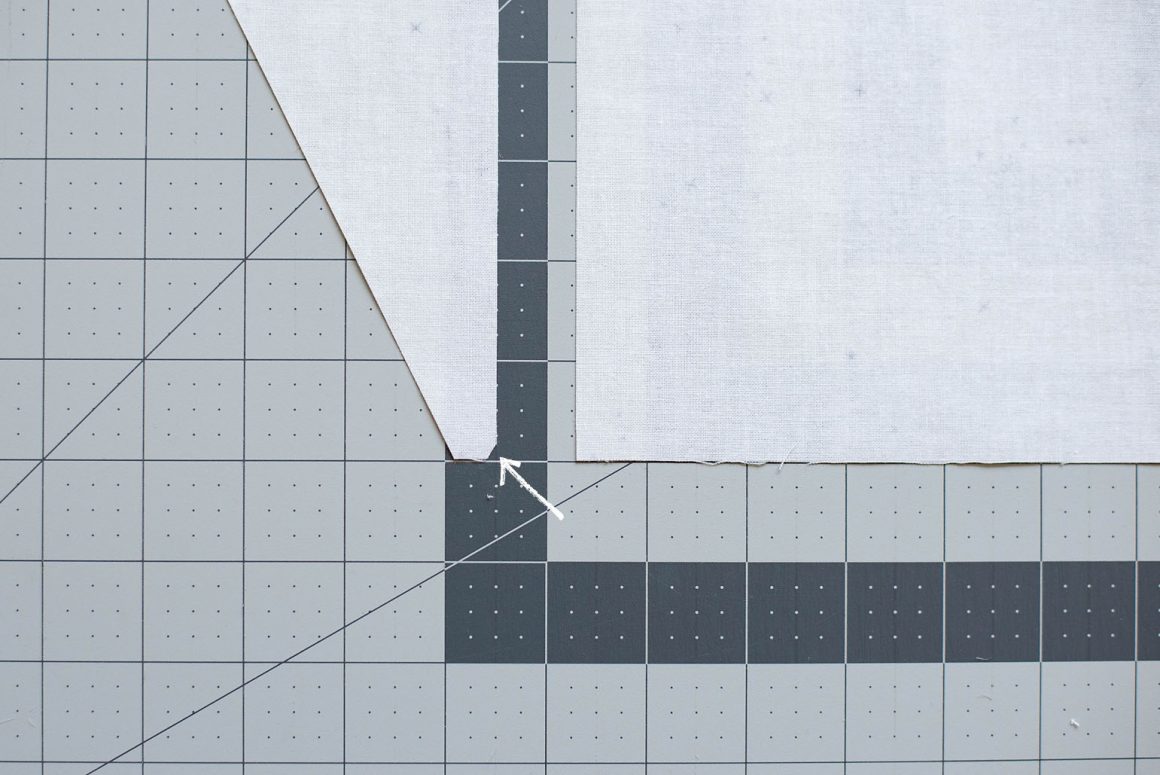 Repeat that process until you have as many halves as needed.
Now it's time to sew your perfect HRTs! Take two HRT halves and place them right sides together (RST) as shown below.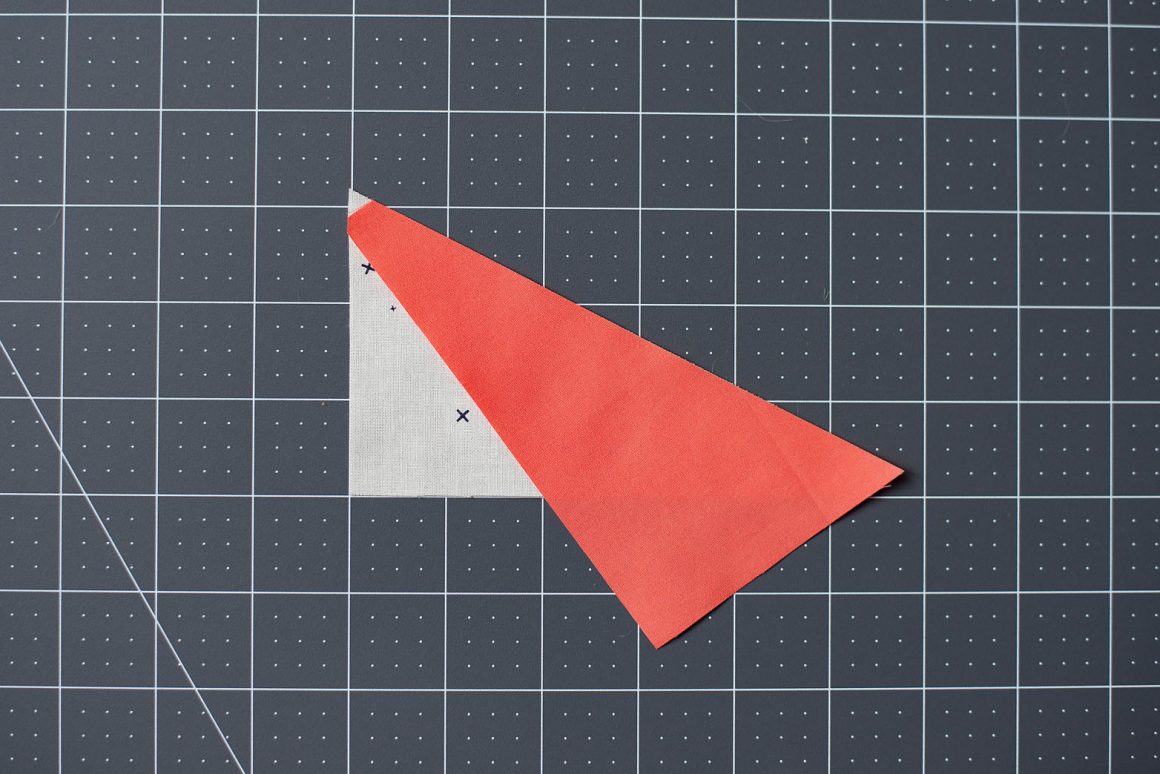 Let's take a closer look! With RST, make sure that little notch on the top HRT half lines up with the side of the bottom HRT piece. Also, make sure the diagonals are lined up right on top of each other.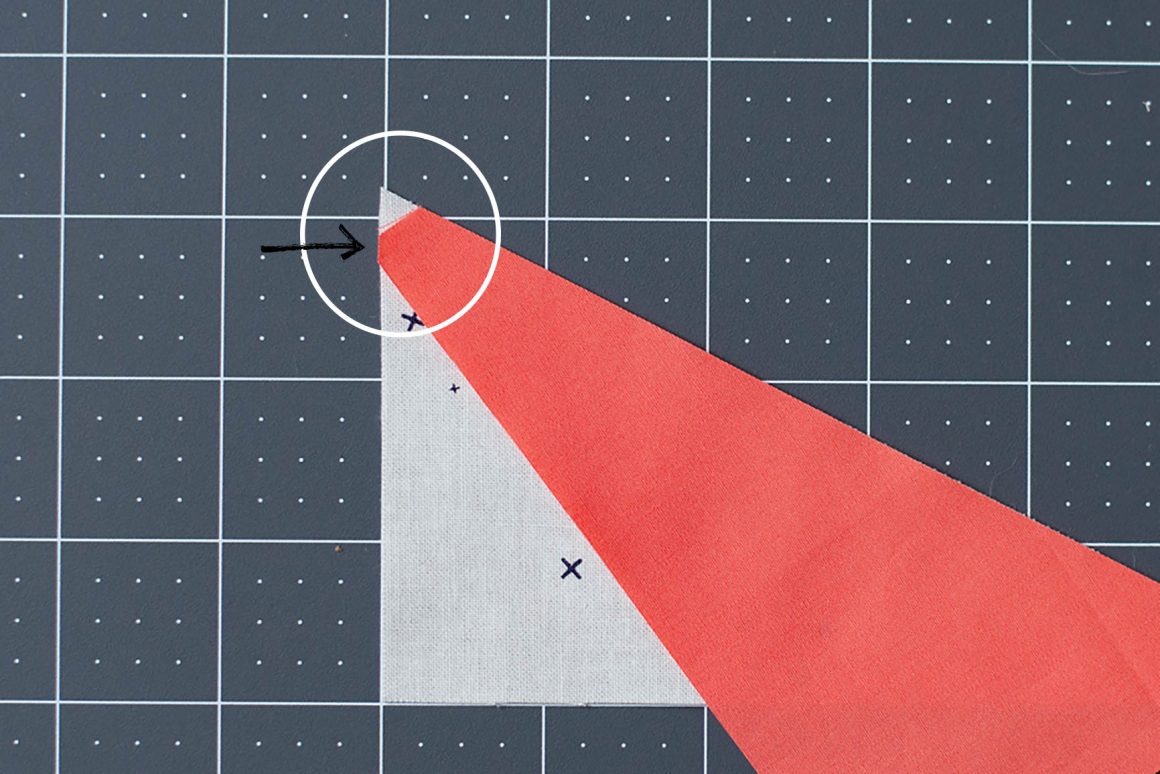 Another look at how the diagonal edges line up: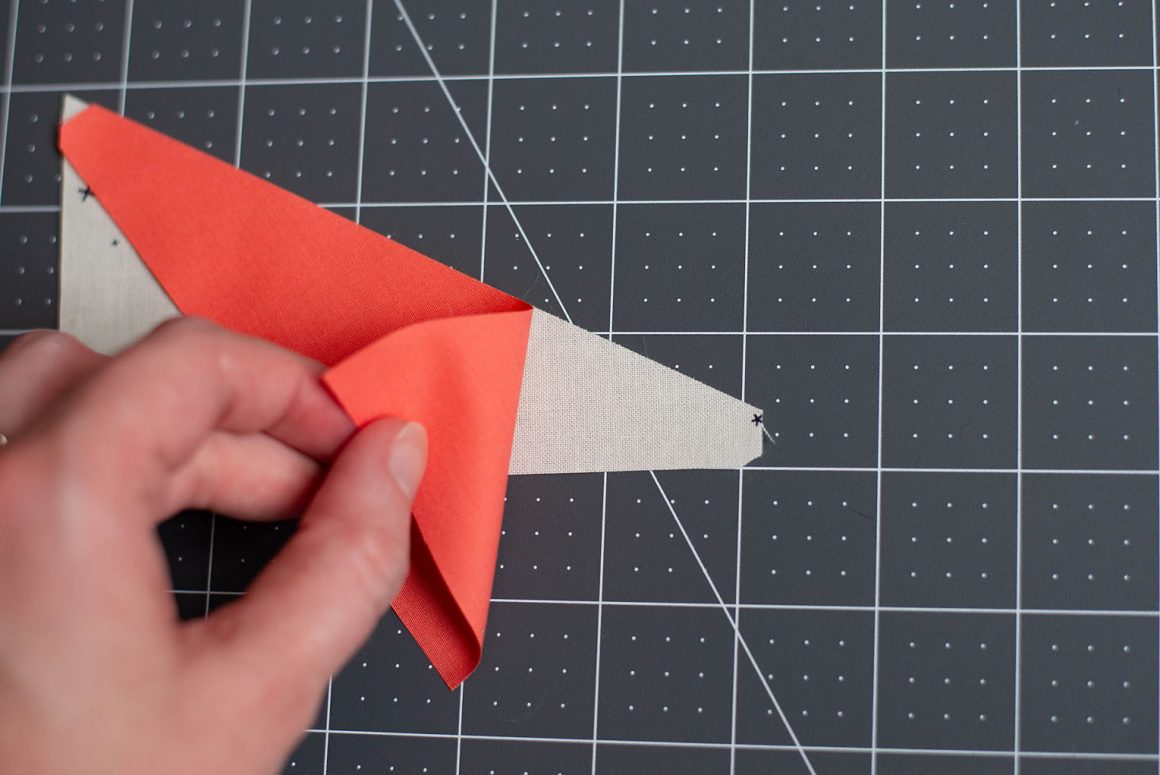 Sew a 1/4″ from the diagonal edge of your HRT pieces.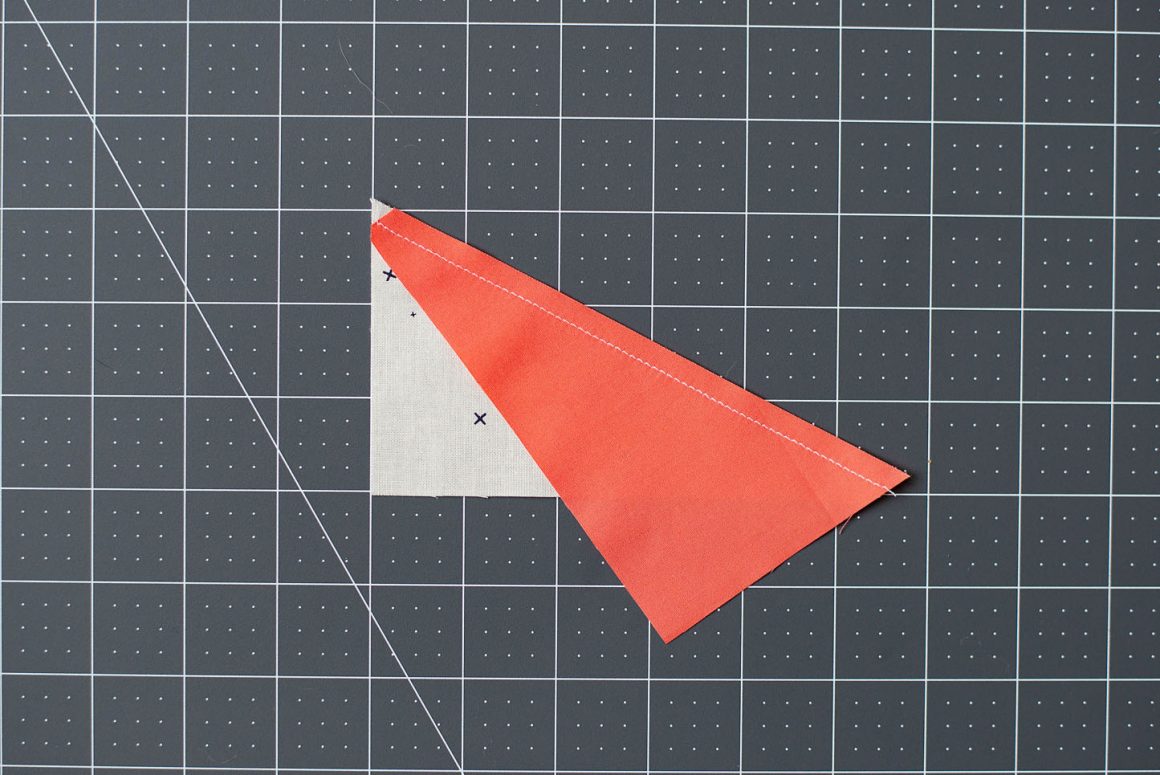 Press to set your seam and then press open (or whichever way you heart desires).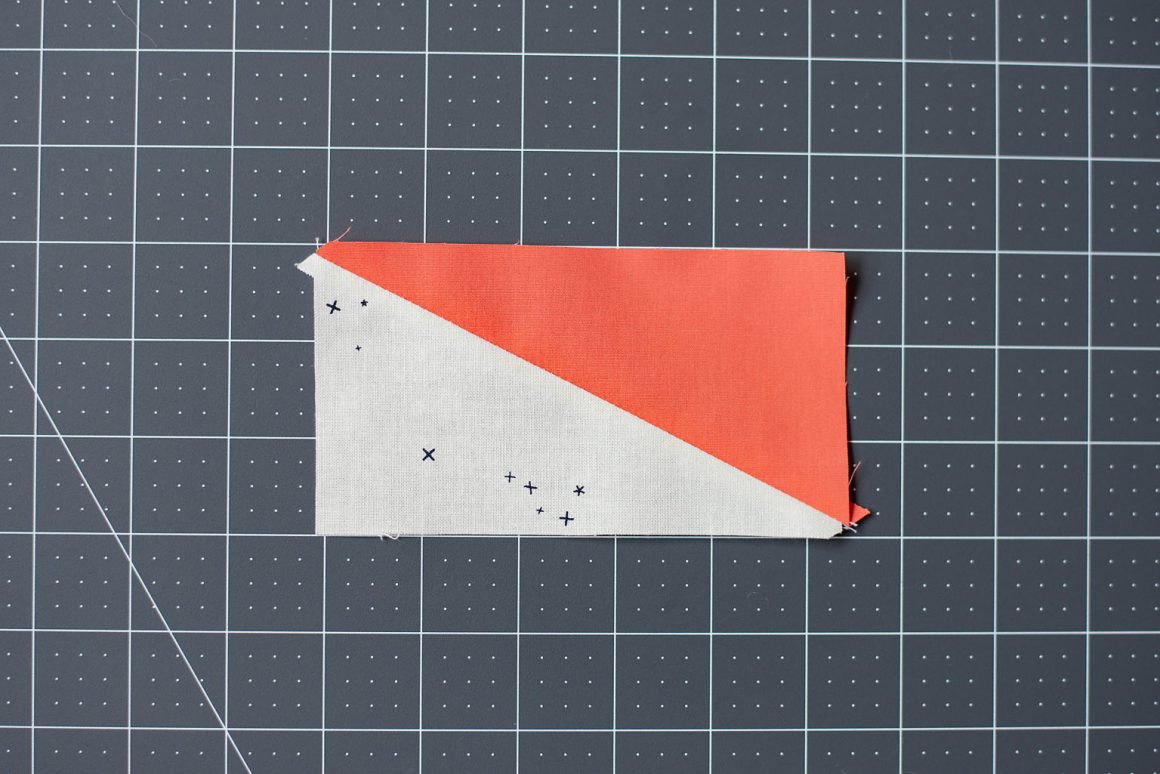 And ta-da! HRT perfection! No trimming needed (you can clip the dog ears if you'd like but I haven't found them to interfere with sewing like dog ears do with Half Square Triangles) and I promise you that when you go to sew it into your larger block or quilt, everything will line up beautifully!
You won't regret buying a HRT ruler…and if you make a lot of quilts with HRTs, a ruler will more than pay for itself after the first quilt you make with it! Have fun!