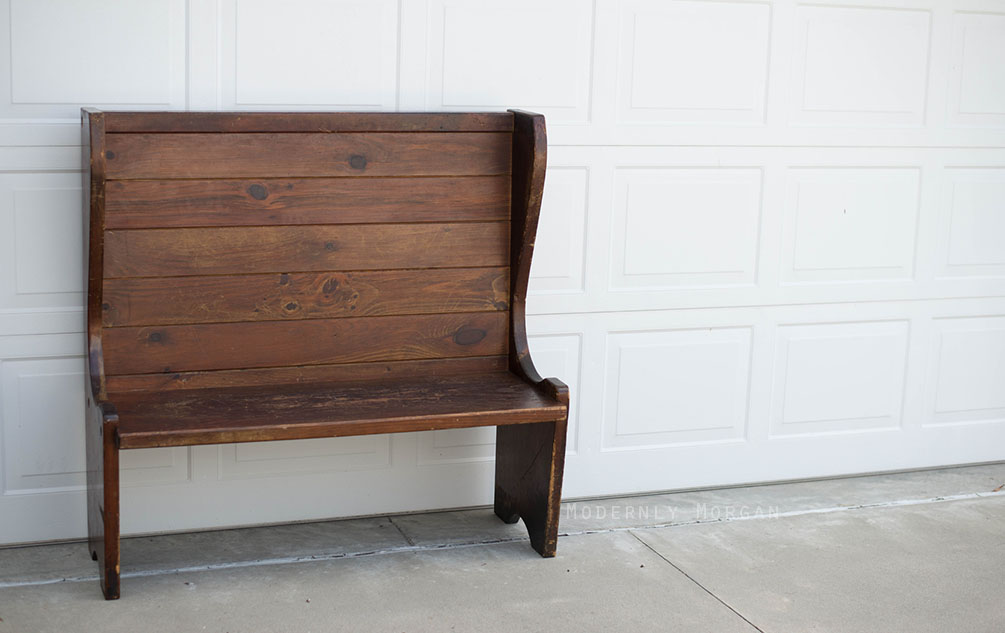 For the past two months we've been on the lookout for some sort of seating that would fit in our entryway.  I've been on a farmhouse vintage kick lately…so I've been trying to seek out some fun and unique pieces.  Everything we had been finding was either too small, too large, too wobbly, or too expensive.  And unless I truly love something, I'm not about to spend a ton of money on it since I'm always afraid that whatever fits in our current house, won't fit in the next when we move in a year.
But this past weekend my husband stumbled upon this little diamond in the rough out in Columbia, SC.  It was tucked away in a corner of a shop with mounds of things piled up on it…probably overlooked by most of the customers.  And peeking out of the corner of all the stuff was a red and white clearance sticker.
He texted me a photo and I knew it was our bench!
Old enough to have a story and character.
But not old enough for me to care about a 4 year old being too rough on it.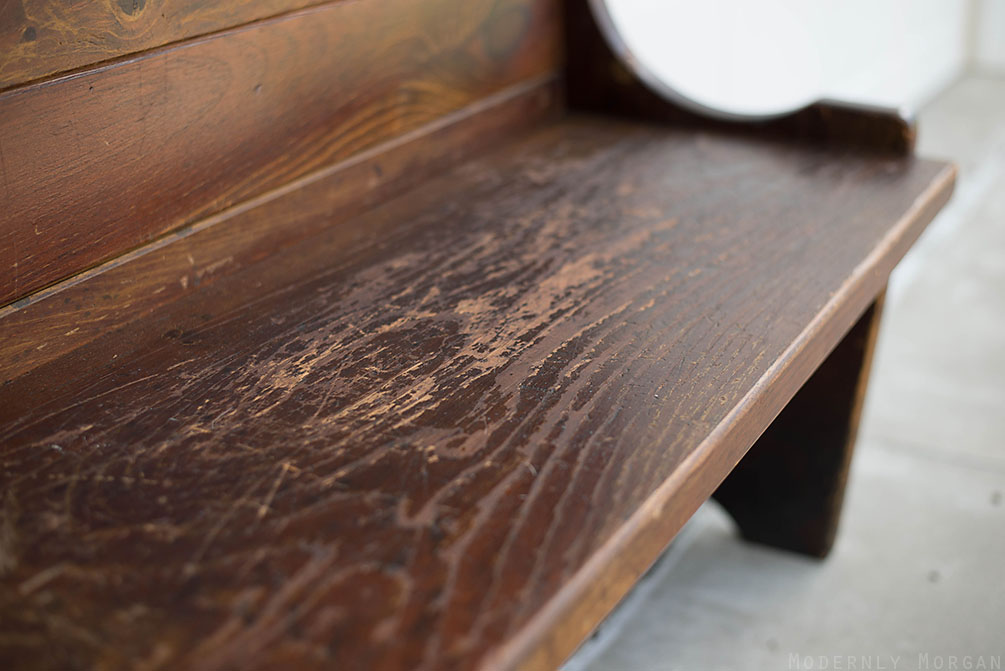 We learned from the store owner that this was a two sided train station bench.  He had cut the bench in two so that it would be usable in a home (like for our entryway 😉 ).  And that's all we know.  I wish I could find out which train station it belonged to…maybe a small town in South Carolina?
I seriously love pieces with history.
Now, it's probably not too old…maybe the 1940's?  But still pretty neat.
The dilemma I have now is whether to paint it or not.  If I do decide to paint, it will be a farmhouse white milk paint.  That will allow me to keep the scratched up character and be a tad chippy so that little bits of the original stain will show through.  Painting will also allow me to fill in the indents where the screws are holding the bench together.  But we'll see…I'm still giving it some thought.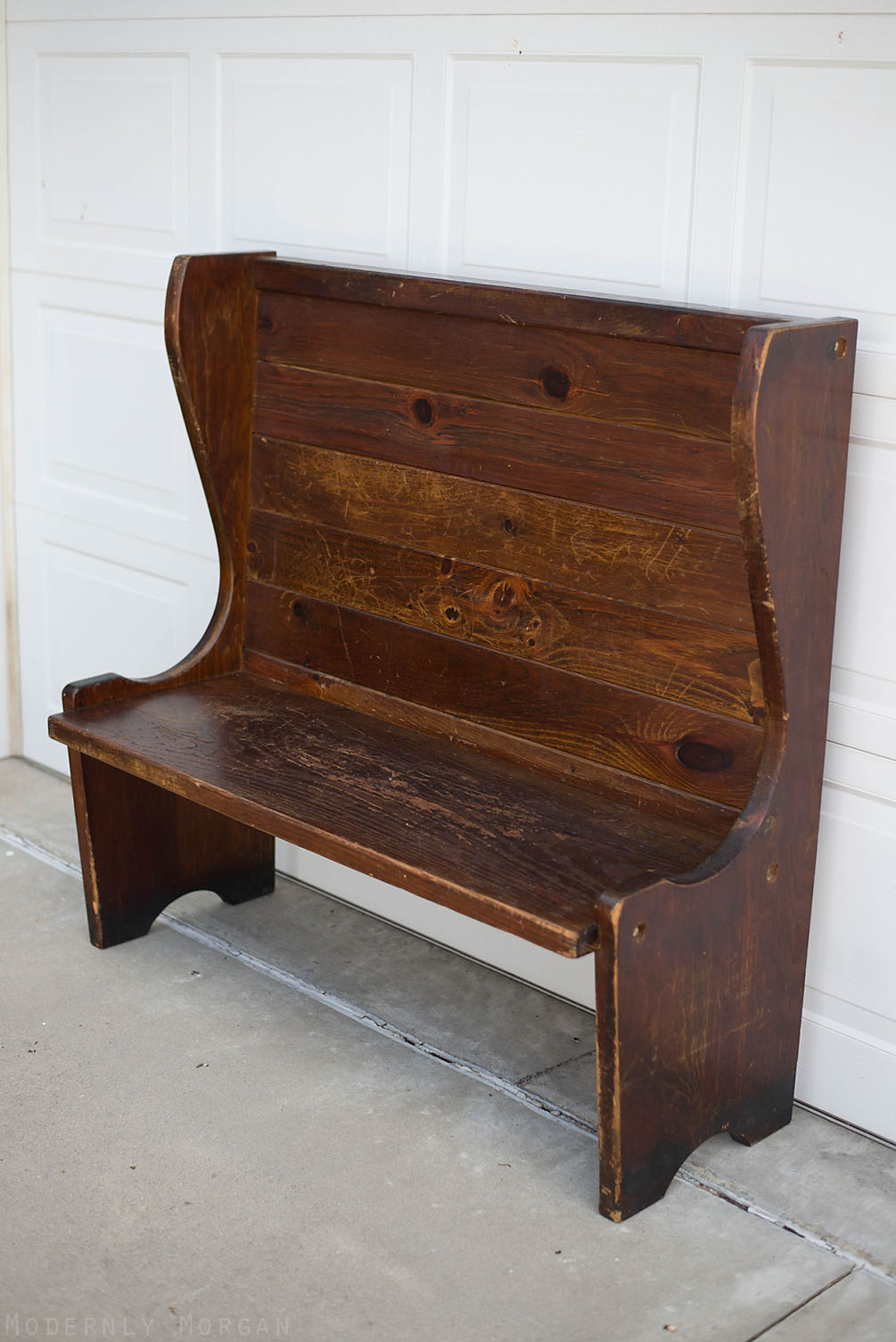 Do you have an antique or vintage piece in your home that you love?  Or is there something that you are on the hunt for?