Are you ready to spread love like confetti?! The Confetti Hearts quilt pattern is now available in the shop!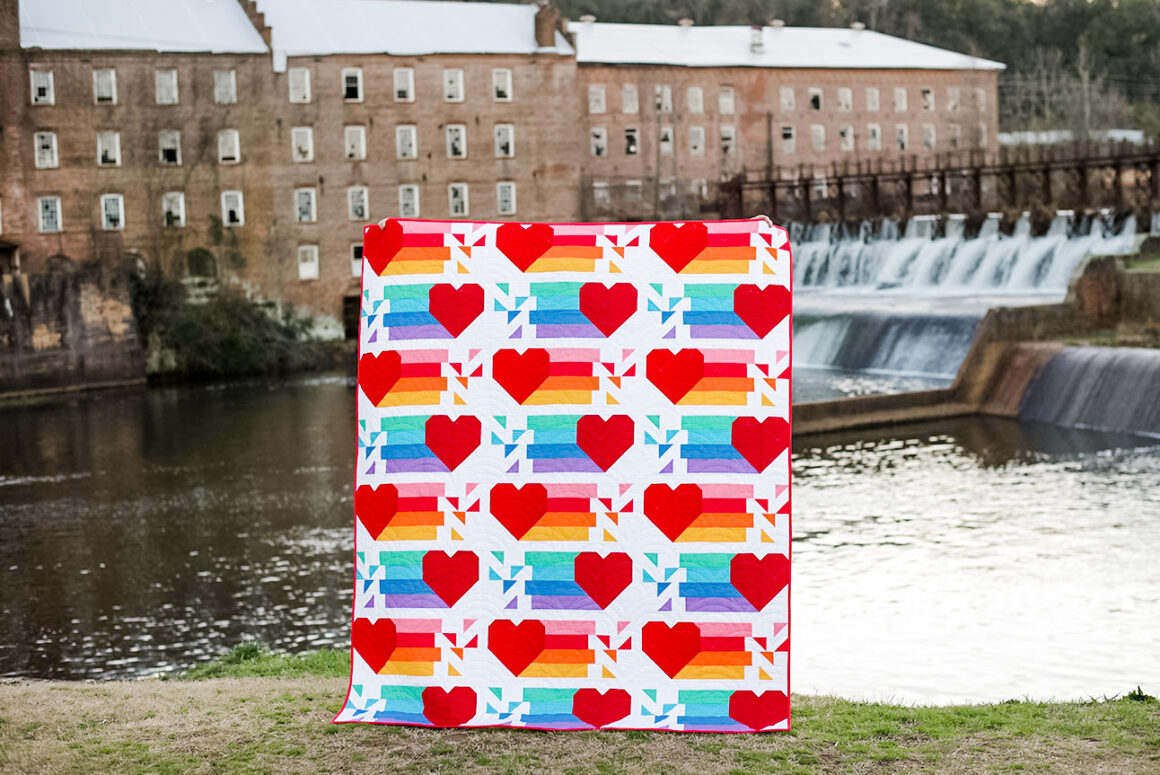 This pattern is near and dear to my heart…and has been in the works for just about a year. Both of my girls were born in February (one was even born on Valentine's Day) and I've always wanted to create a unique heart quilt just for them. Since my youngest is obsessed with rainbows, I figured why not combine them with hearts in a way that hadn't been done before… and that's how Confetti Hearts was born!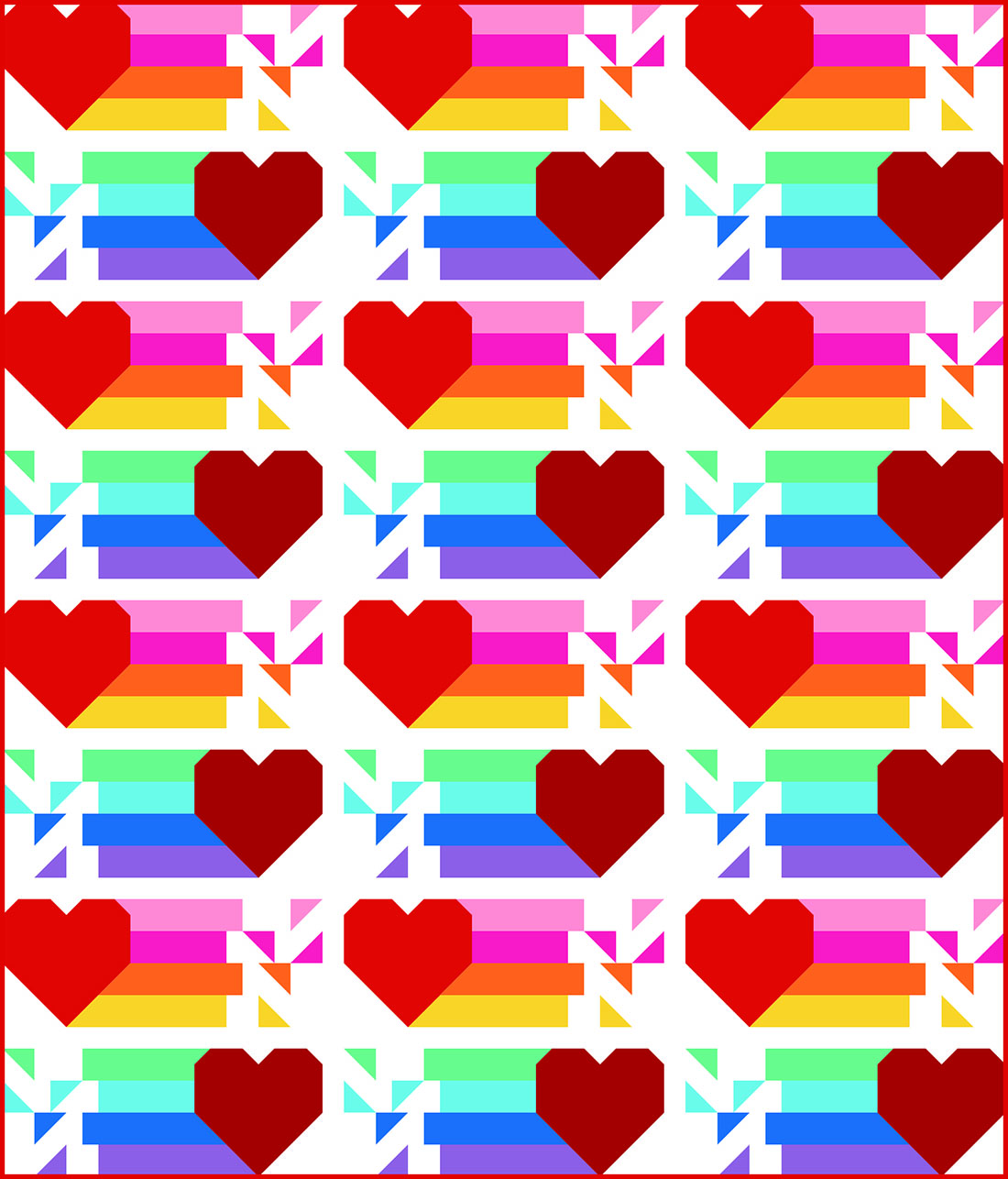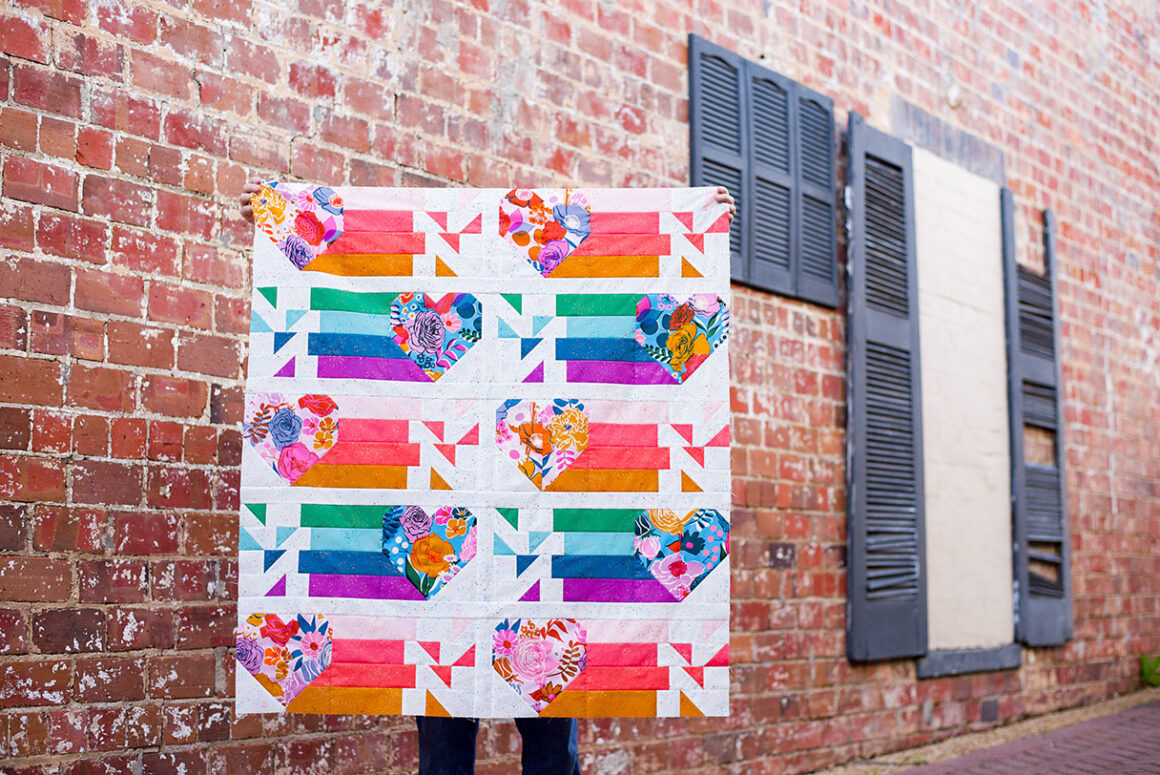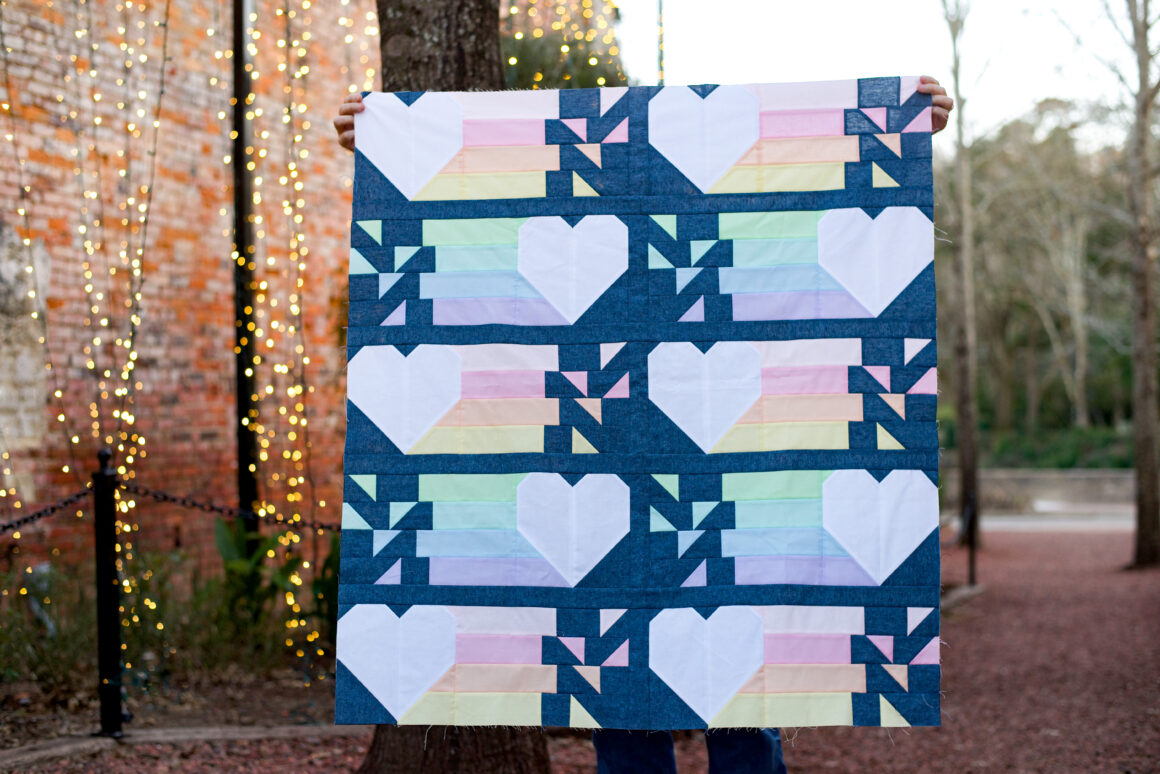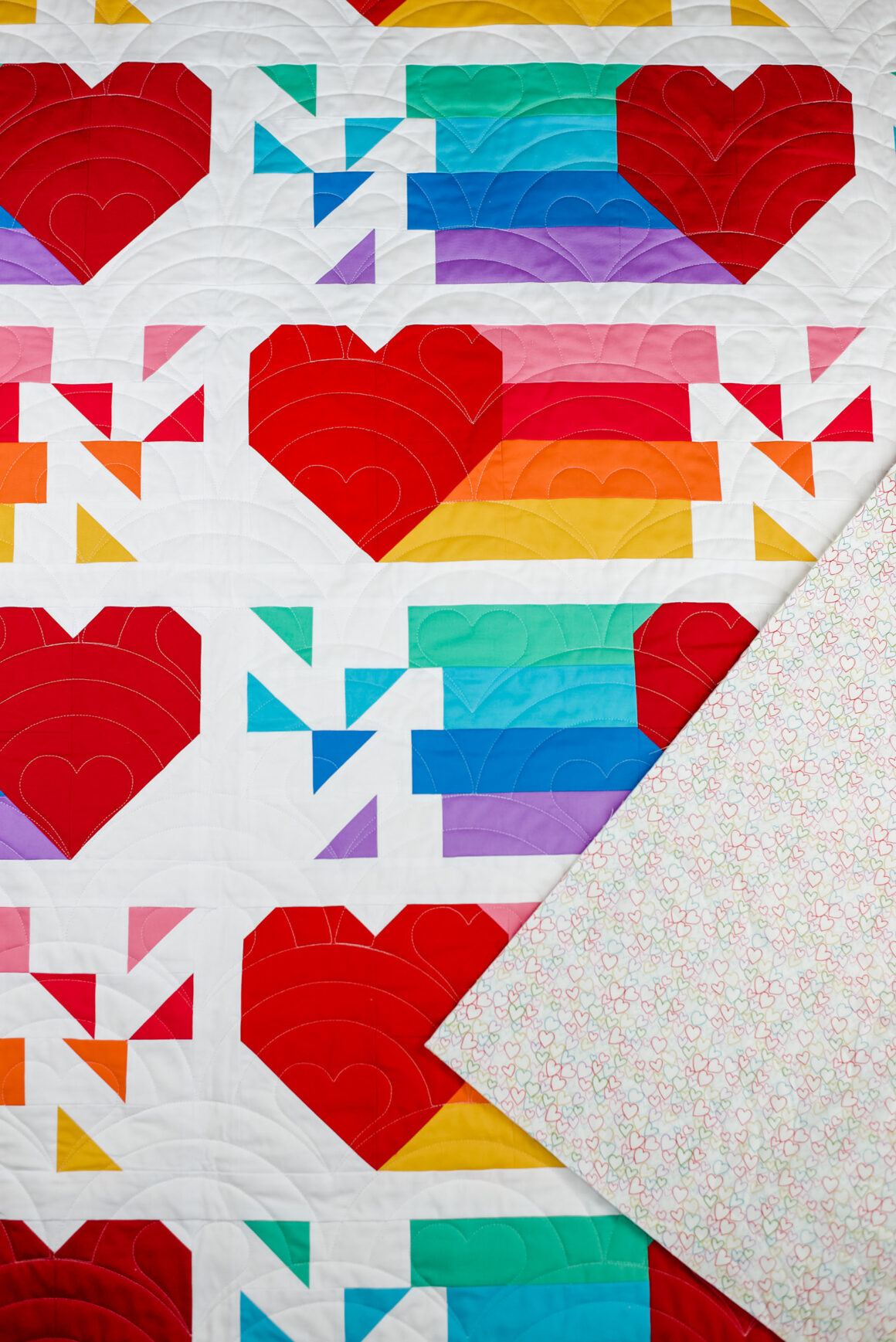 All of my versions were made with rainbow 'confetti trails' but the possibilities for fun fabric pattern and color combinations are endless!
Now with every pattern release, I love to shout from the rooftops about how amazing my testers are! I'm so very thankful for all for all of their hard work behind the scenes, trying out my pattern and helping me to make it the best that it can be before it releases!
So without further delay, check out the variety of tester quilt tops…ranging from rainbows, to ombre, to random fabrics choices that sparked their creativity!
Jenny of AristotleFace – Jenny made two versions!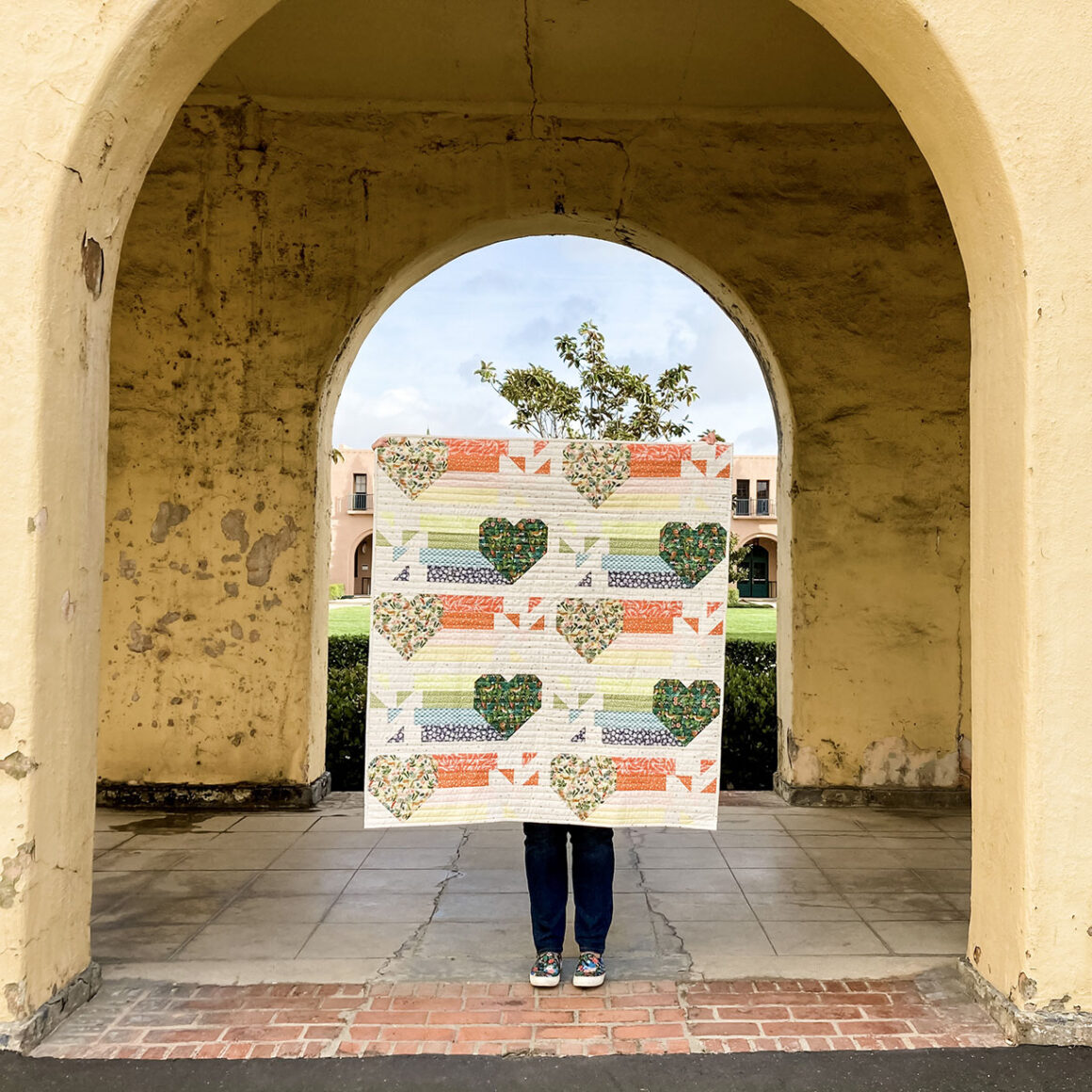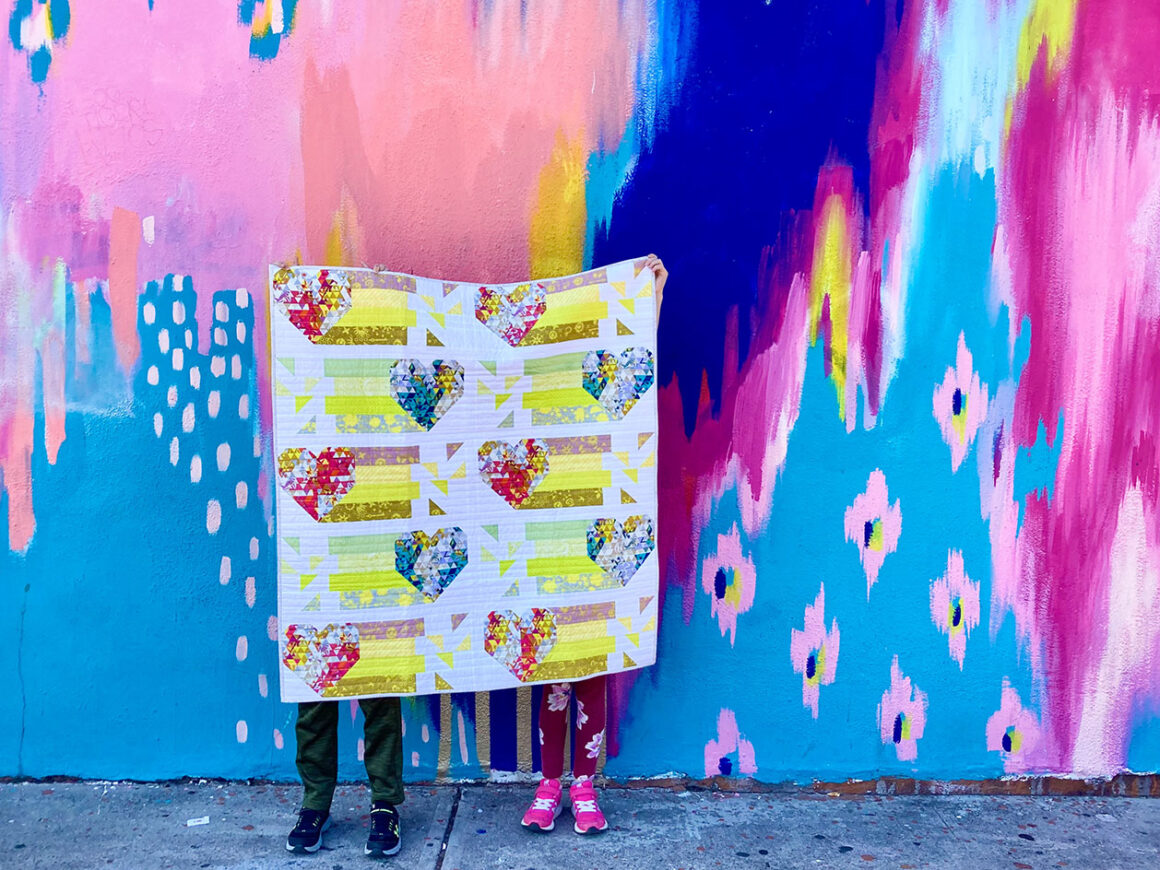 Kristin of KristinQuinnCreative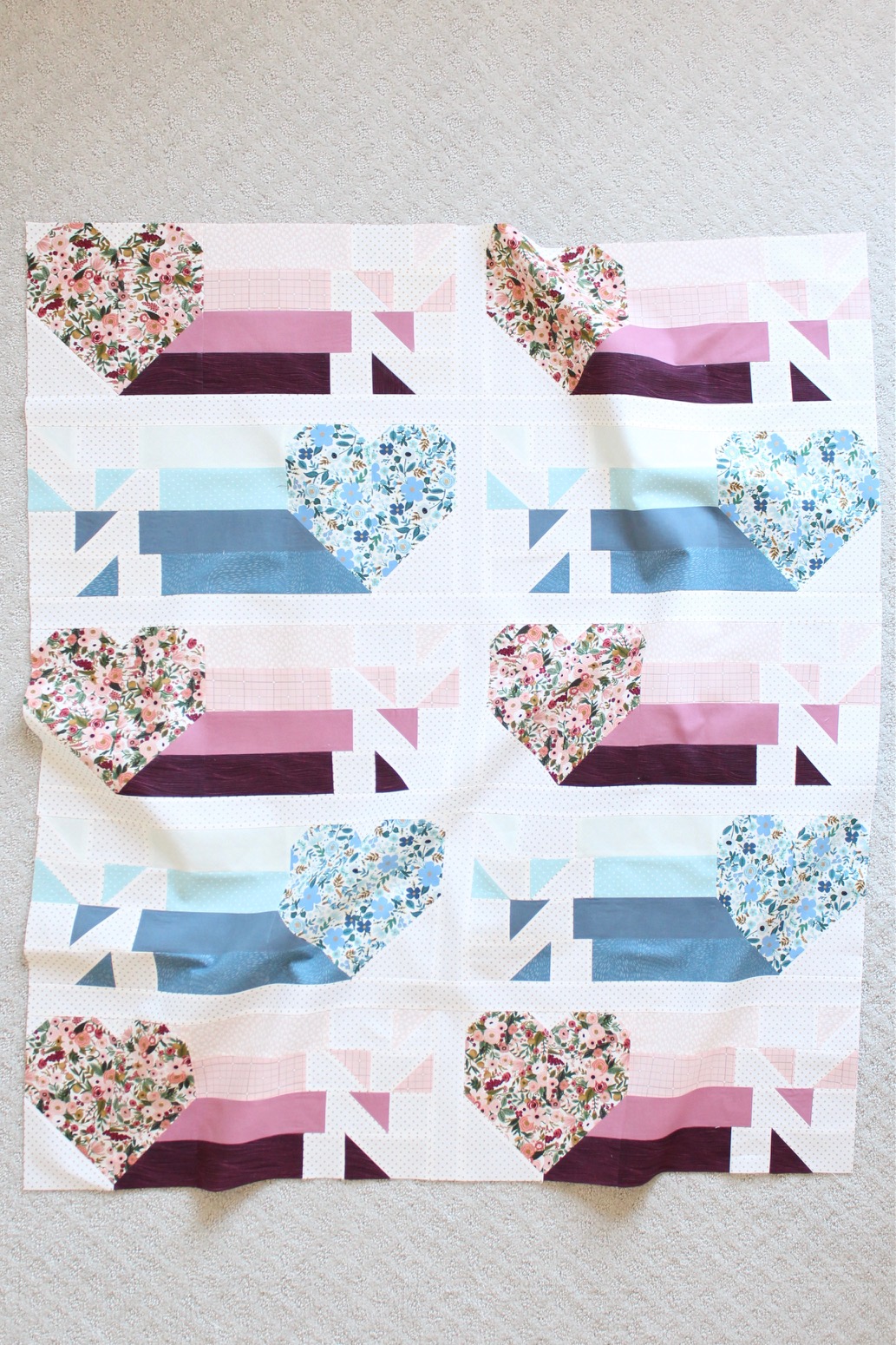 Erin of LoveSewModern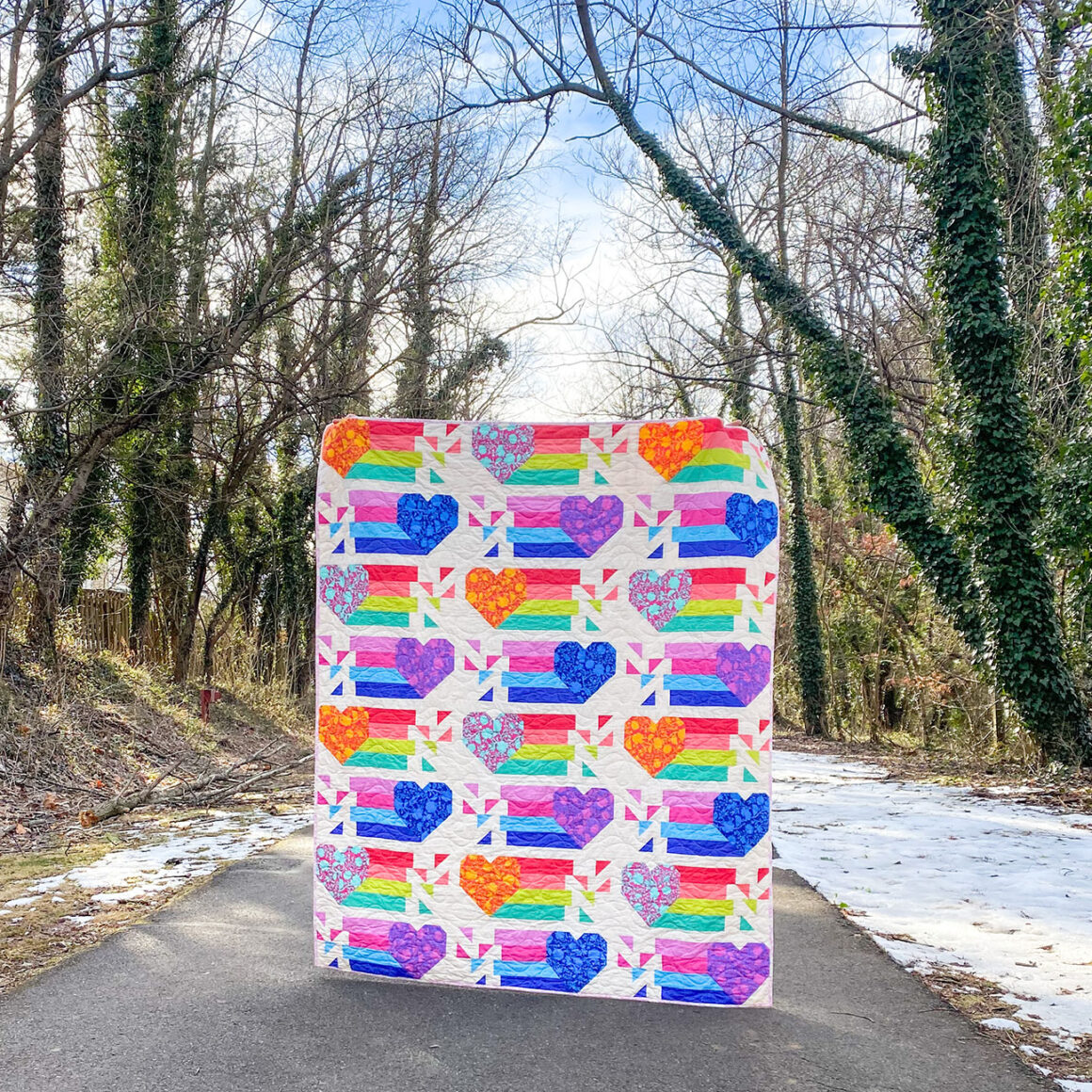 Melissa of IfYouDontSew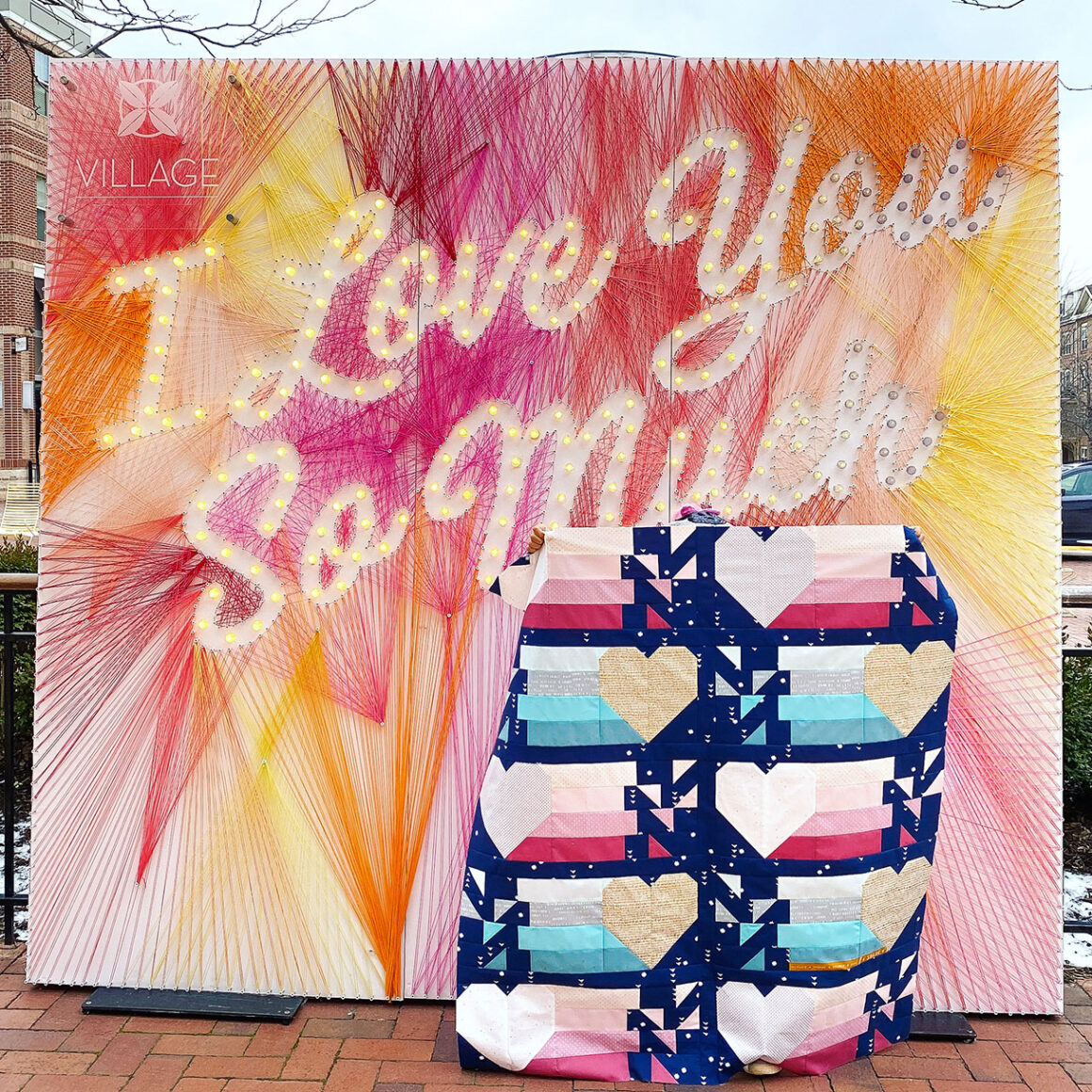 Corinne Wells of FrannieBQuiltCo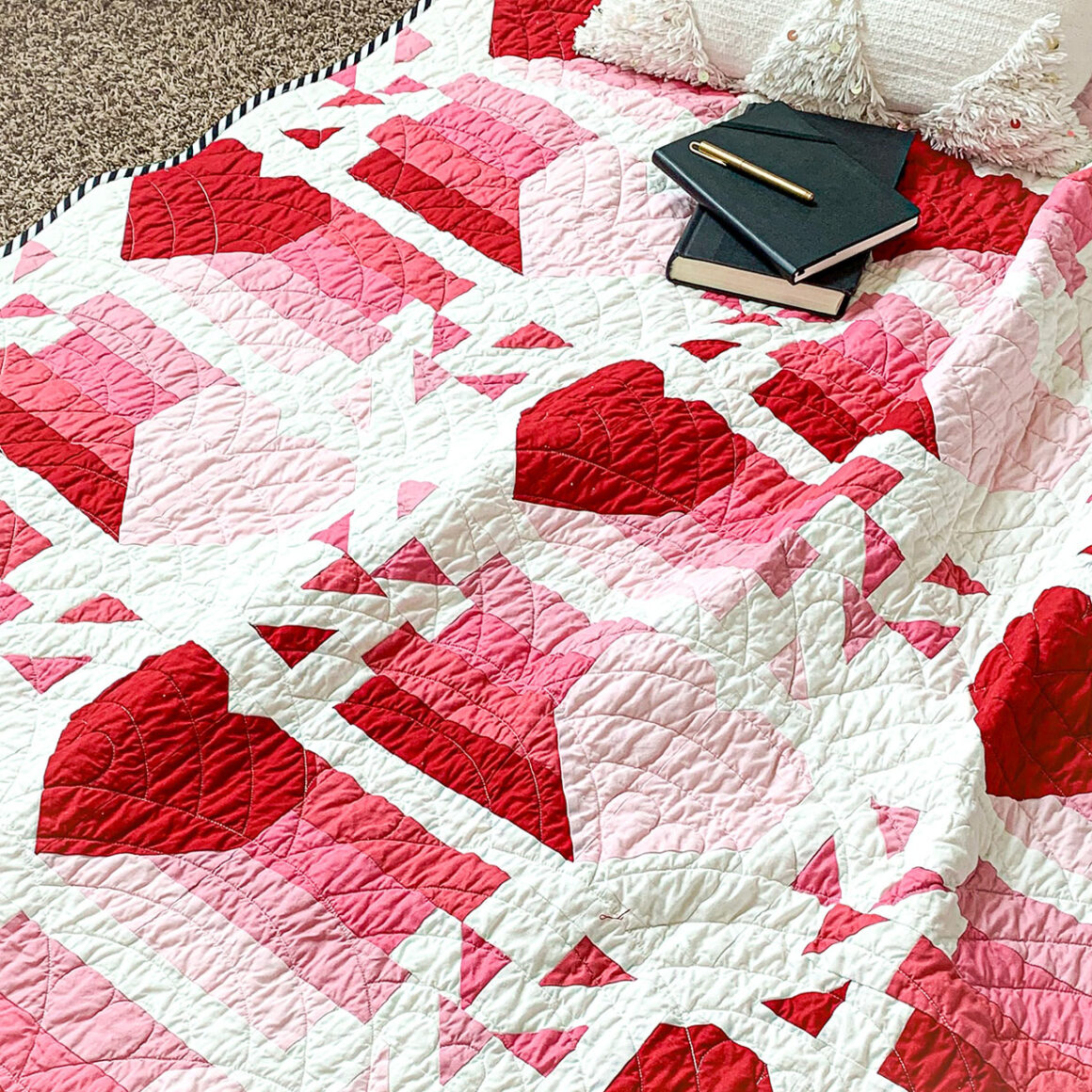 Amanda of PrairieFolkQuiltCo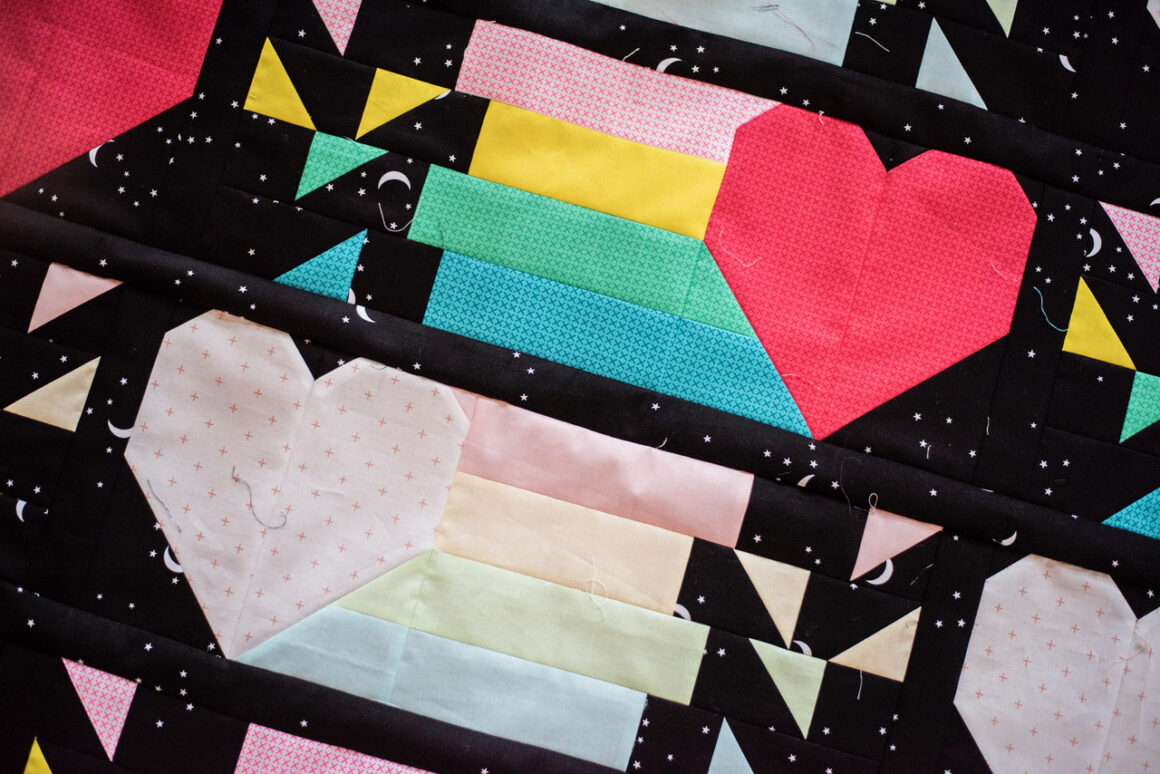 Summer of Squats_and_RunningStitches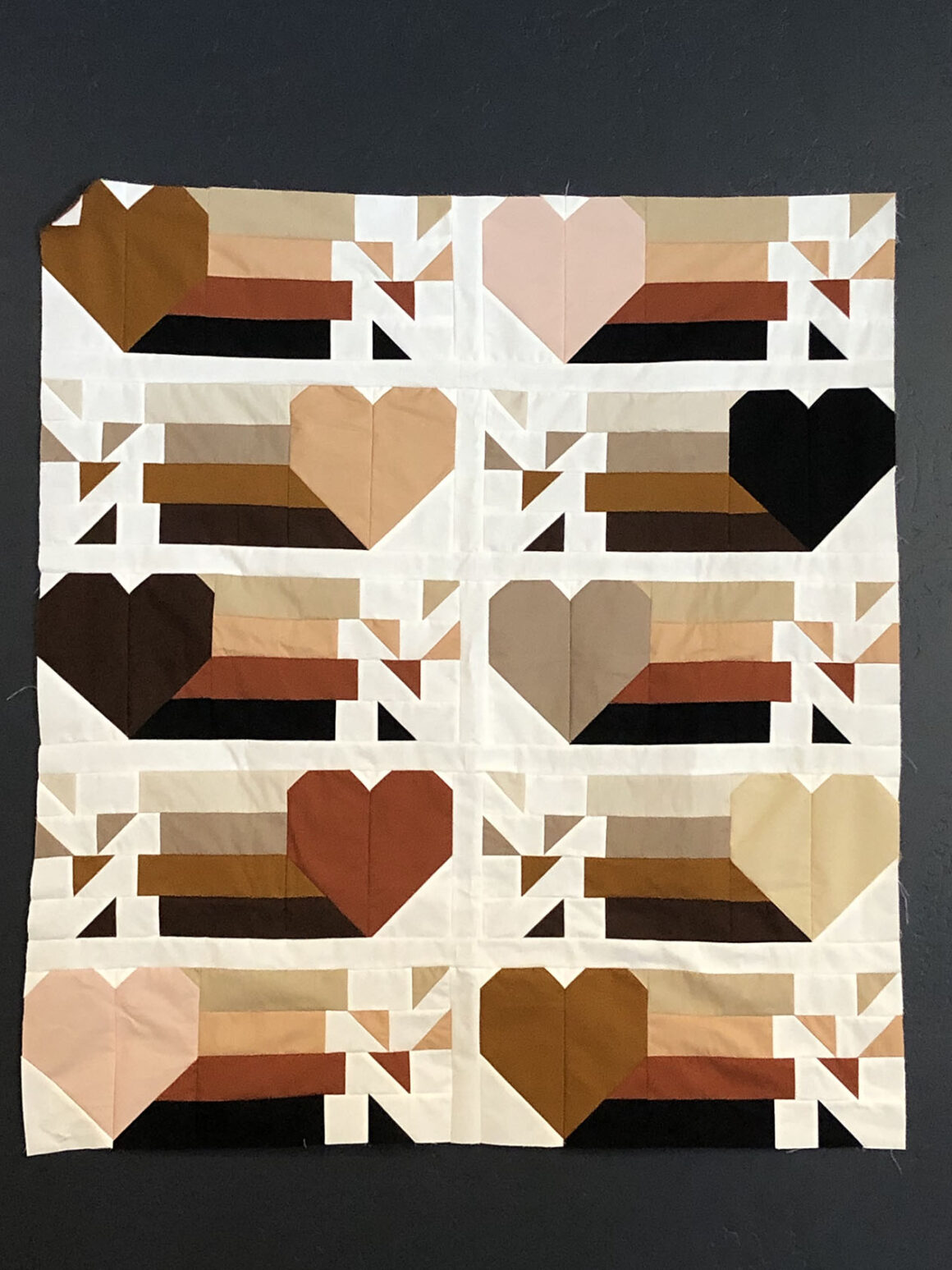 Naomi of NaomiAliceC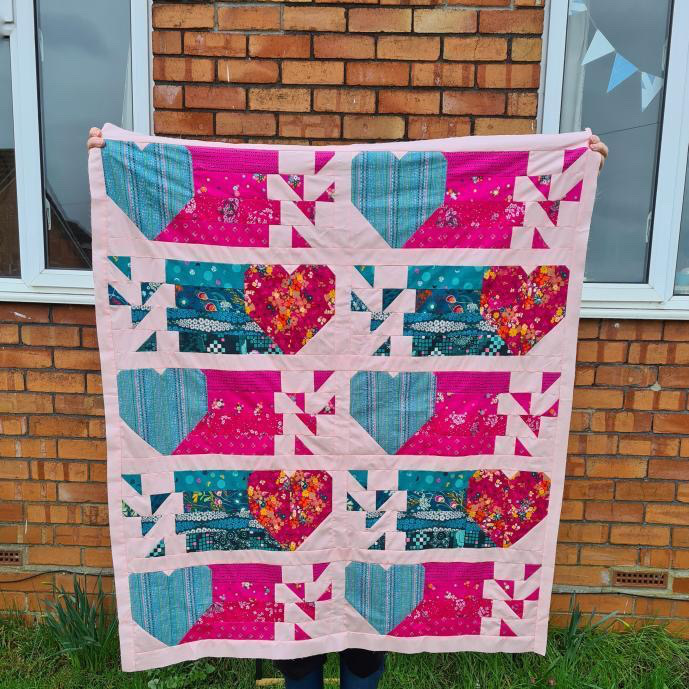 Jenn of MountainviewQuilter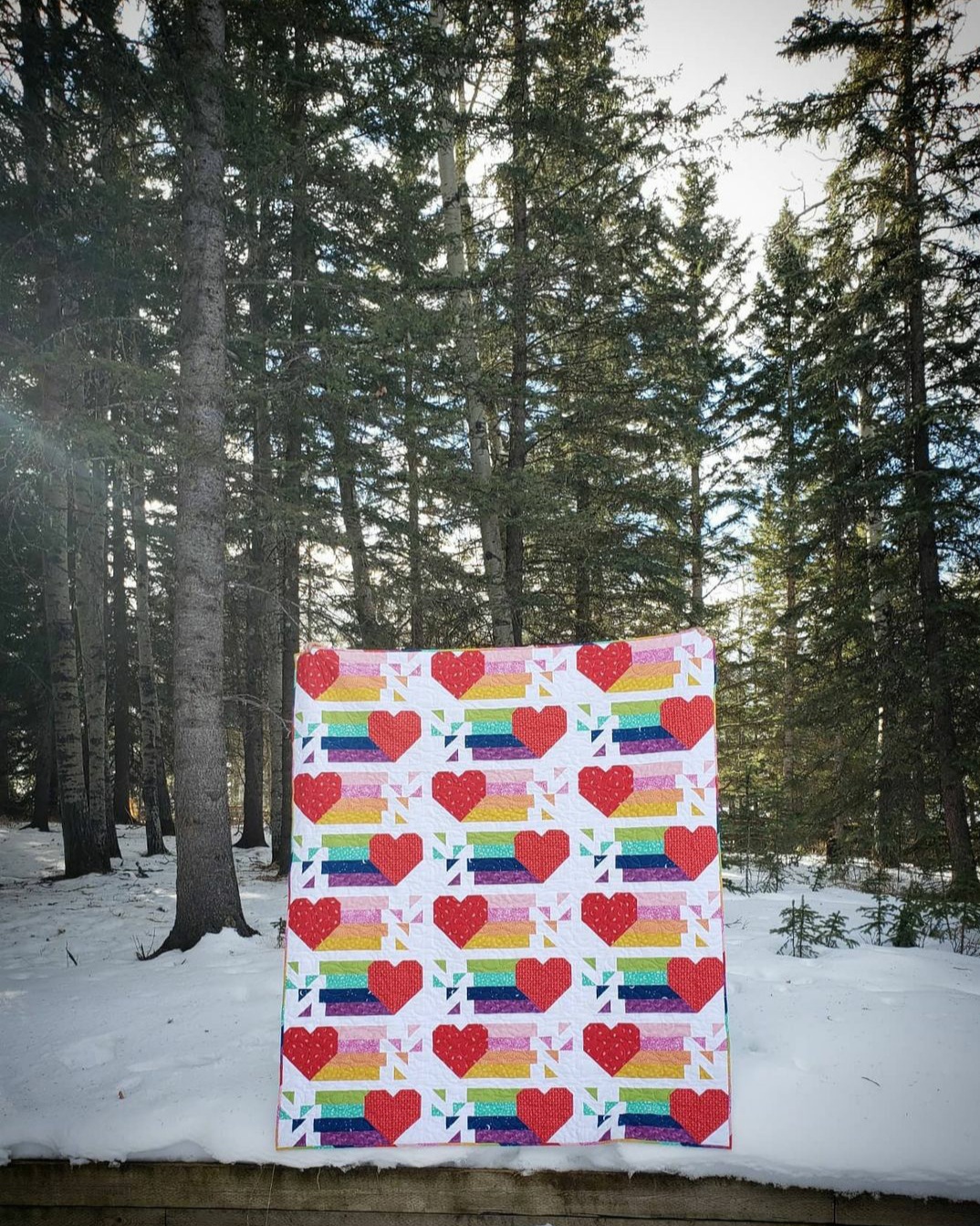 Ready to sew your own Confetti Hearts quilt? Find the pattern HERE.