Over the past month, I had my Etsy shop, Sweet Mabel closed while I decided to revamp some things.  I've been able to dabble in camera strap making…but haven't gotten around to adding them to the shop yet (they'll be there eventually!) and I used the down time to create two new quilts for little boys.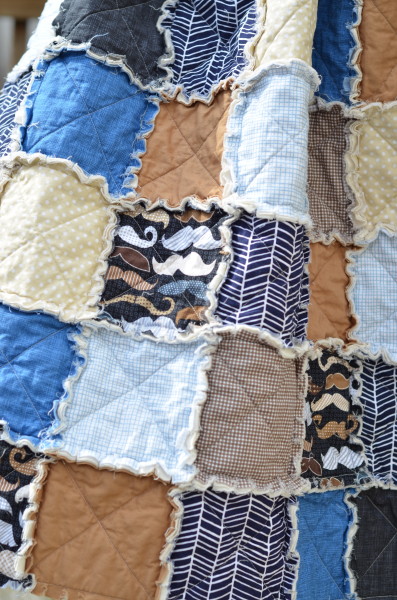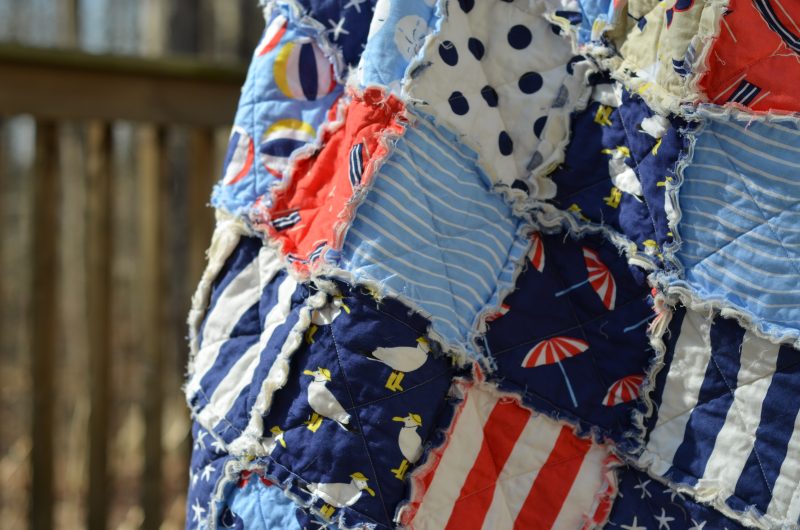 What do you think?  I just love the rustic feel of a rag quilt and how no two are a like!
While taking a break from the shop, I decided to limit what I sell.  I had a lot of requests for twin size quilts and larger…but they take a long time!  And I was having to spend more time in my sewing room rather than with my family.  I love sewing but I don't want it to be a chore.  So I've decided to stop selling anything larger than a toddler size quilt for the time being.
During my time off,  I felt drawn to experimenting with creating nursery mood boards.  I really enjoyed planning Mabel's nursery and figured why not try to design another one?  I'm sure you've seen a bunch of nursery mood boards over on Pinterest…I figured I could make one too.  Well…at least try to make one, lol!  I'm by no means good with graphic design so it might be a disaster.  My first board is in the works and as soon as I'm done I'll post it for some feedback.
But right now, if you're willing to help by answering a question…if you are planning or have planned a nursery in the past, what were important factors in design that should be included?
Save