I've used baby products by JOHNSON'S® to care for my little one as a part of a sponsored post for Socialstars. As always, my opinions are 100% my own. #johnsonspartners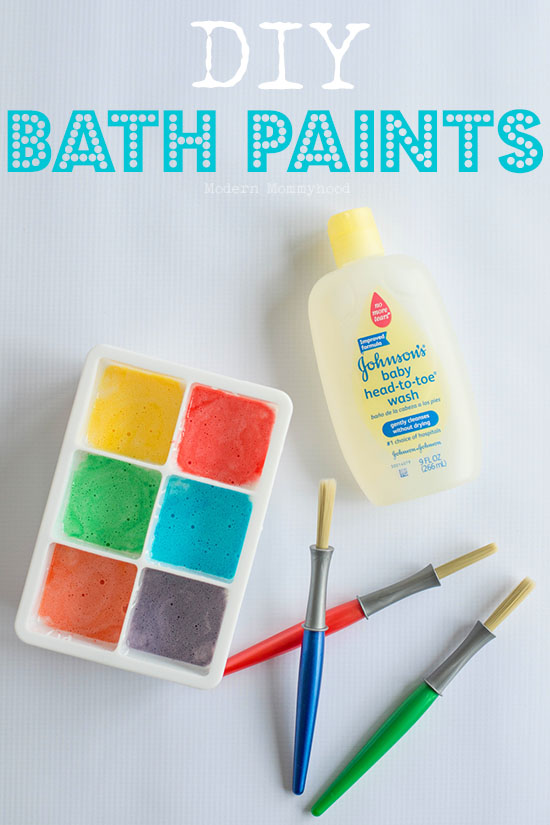 Bath time is probably one of Mabel's favorite times of the day…the child asks for a bath probably 3-4 times throughout the day and then never wants to get out.
So what did I decide to do?  Make bath time even more fun so that it was even harder to convince her to get out of the tub!  Lol!
Basically I took one of our bath time staples:  Johnson's® Baby Head to Toe Wash, which we rely on daily since it's hypoallergenic and something I can trust on Mabel's skin, and turned it into something that is a new fun and creative experience = bath paints!
So are you ready to make some bath paints for your little one?
Here's what you'll need:
1/2 cup of Johnson's® Baby Head to Toe Wash
1/2 cup of corn starch
2 tablespoons of water
food coloring
some kind of divided tray (I used this silicone tray)
Here's how to make it:
In a medium bowl, mix Johnson's® Baby Head to Toe Wash and corn starch together.
Add in water…if you think the consistency is still too thick, feel free to add more water.  You want it to be thick enough to stick to the walls/not too runny.
Take your soft tray (this is the one I have) or whatever you're using to hold the paint and evenly distribute the mixture into the compartments.
Use 1-2 drops of food coloring to create different colors.
Now grab those paint brushes (these are great for little kids/easy to hold) and you're ready to let your little one paint.  Have fun!
*Side Note* – We had no problems with staining since we washed off the paint as soon as we were done.
So now, not only was Mabel a squeaky clean little toddler, she was a toddler that pretty much just had an art class while in tub, lol!  Oh the many uses of Johnson's baby products!
AND one last thing that I wanted to let you know about is that Johnson's now offers a Peace of Mind Guarantee…and as a parent that pretty much thrills me (hey, I get excited about things like that!).  This means you can try their products for 30 days and if you don't love them, they'll refund your purchase price!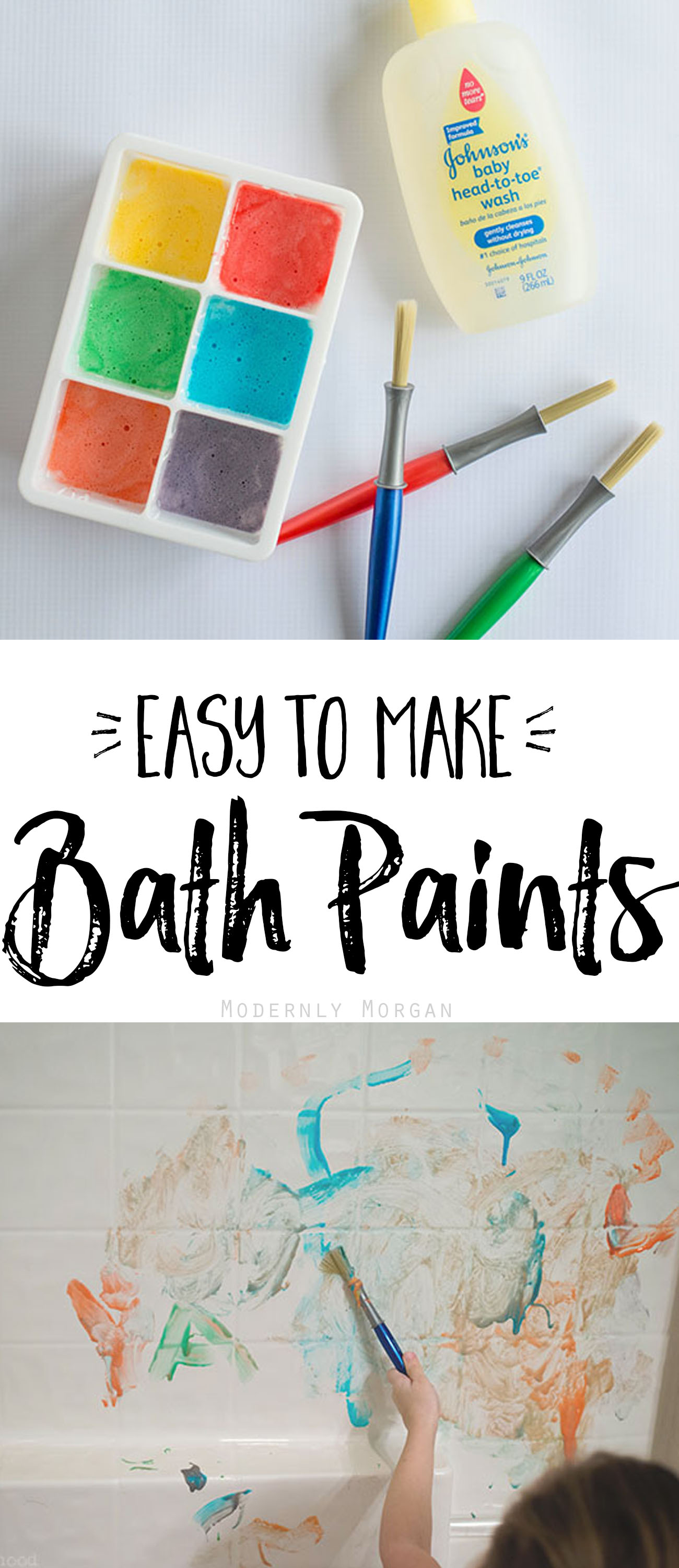 Save
Save
Save