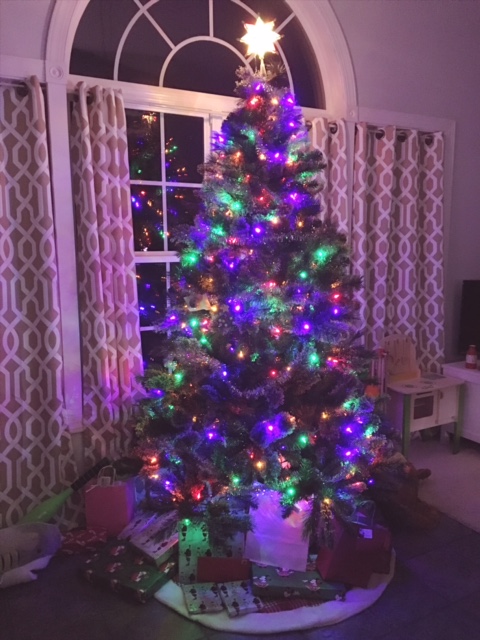 Happy Holidays!
Let me start by saying that I hope all of you had a wonderful Christmas (or a wonderful Hanukkah too!).  We had a smaller Christmas this year as we tried to limit light up/beeping/bulky and just flat out annoying toys, lol!  Our goal was to gift things that would encourage the girls to use their imaginations and I think we succeeded (and saved money too, lol!).
One thing I like to do is catch the moment when each girl sees the tree for the first time after Santa has visited.  The look in itself is amazing and catches the innocence and joy.  Oh, and the crazy bedhead too!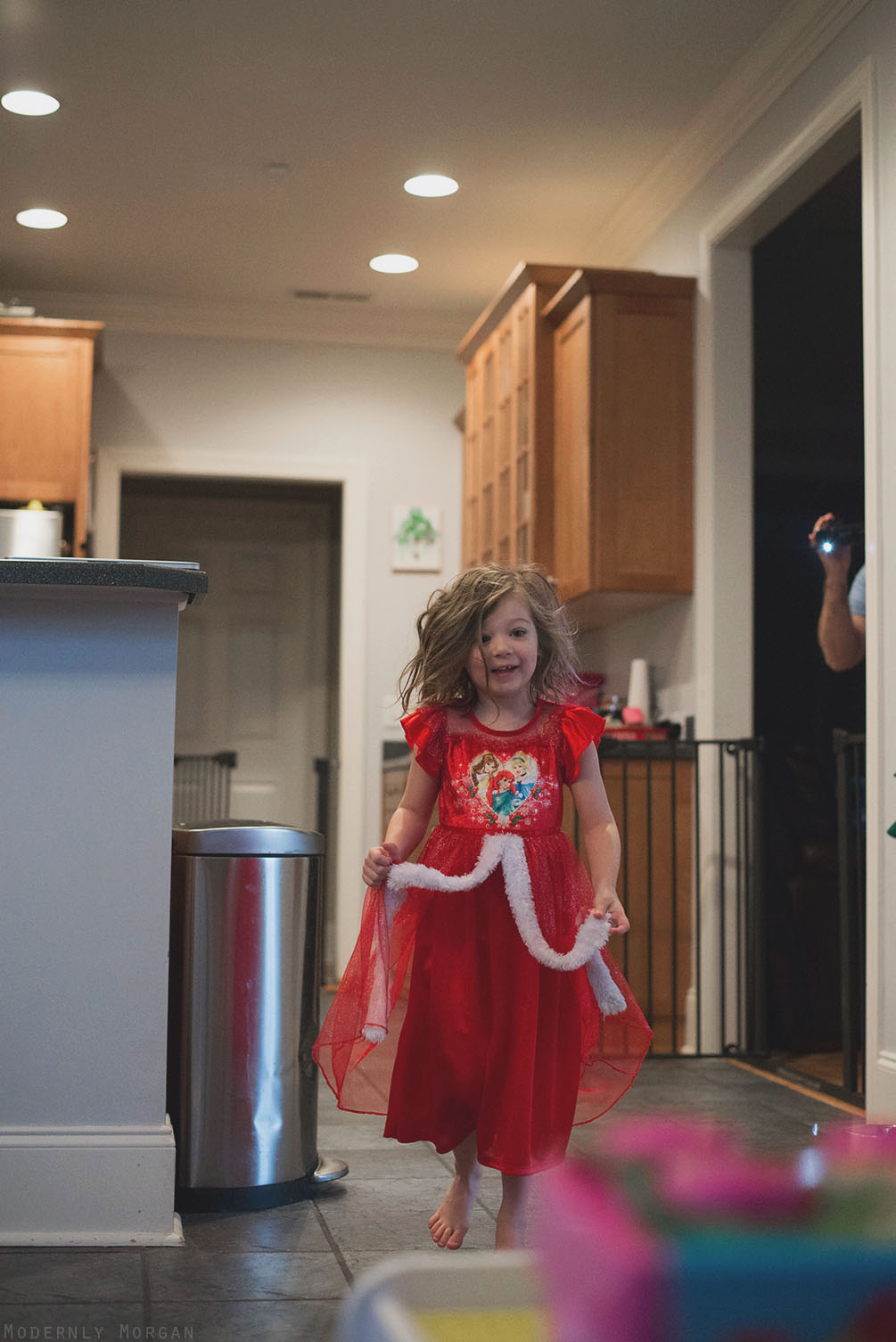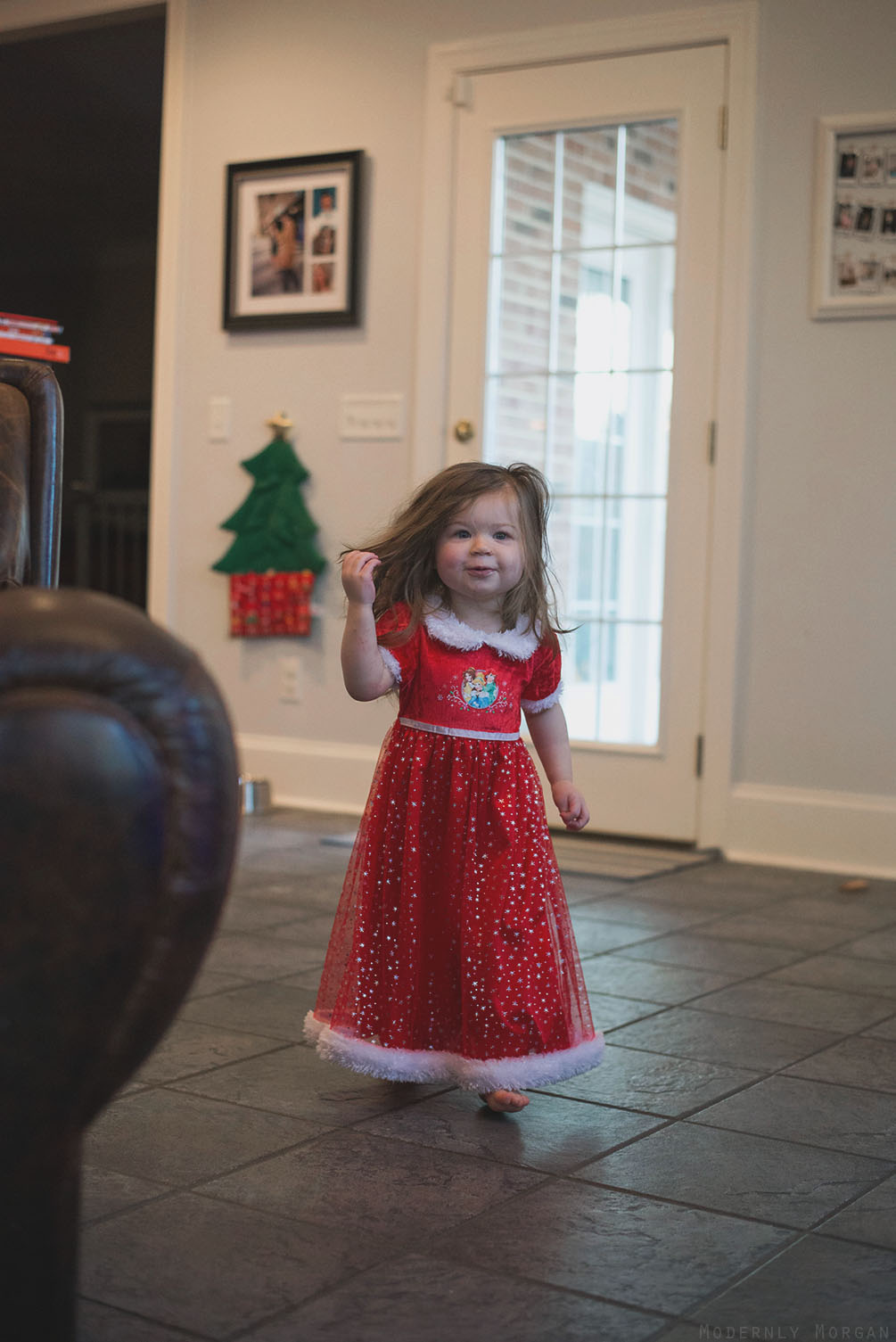 I even bought them sister princess Christmas dresses.  🙂
Mabel got a few dolls, several board games, a wiffle ball/bat, a microphone, legos with a lego table, some stuffed animals, books, a few dvds and a kid's kindle fire.  Millie got a wooden play kitchen, a wooden cleaning set (the child is obsessed with brooms…), a baby doll, stuff animals, a bouncy horse, and a few books.
And I actually found a less cluttered Christmas made for a more enjoyable one.  The girls spent all day playing at the lego table, cleaning with the wooden cleaning supplies, and singing at the mic.  Pure happiness for everyone.
Then came the obligatory sister picture…and I haven't quite mastered getting both to look at the camera at the same time…but this was good enough: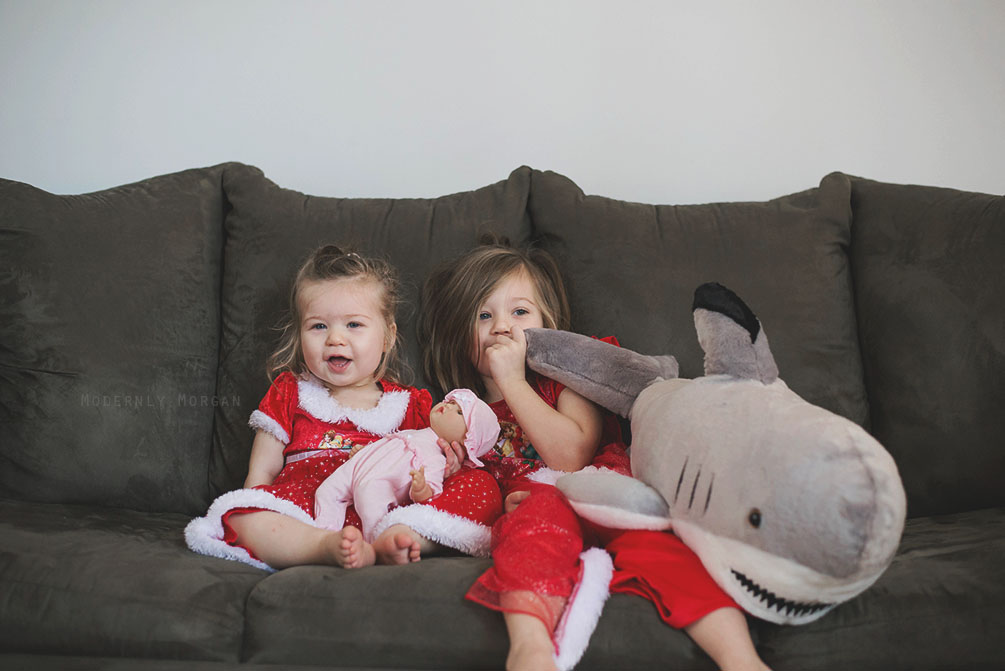 Now I'm off to enjoy the last week of 2016 and look forward to what 2017 has in store for our little family.  Lots of changes are coming our way!  🙂
Save
Save