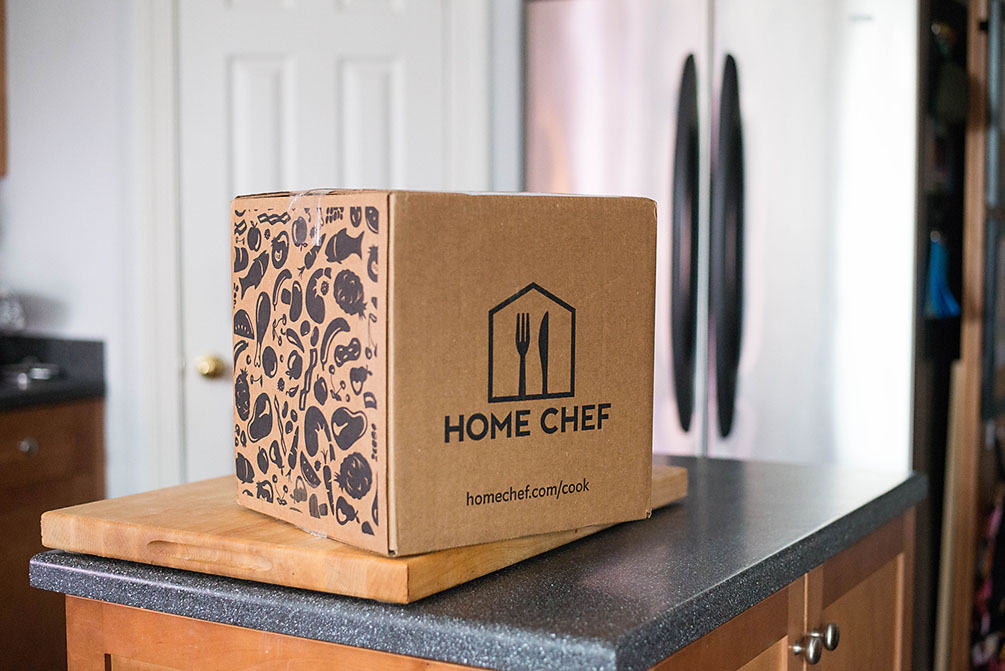 Things can get pretty busy around here between my husband's work hours, Mabel's school and other activities we have her signed up for, and Millie…well, Millie is just about two so that's a handful in itself!
And because of all of that…I like dinner to be easy and simple!  We actually signed up for and received our first Home Chef box this week and I can't begin to tell you how awesome it was to have fresh meat and produce shipped directly to our house!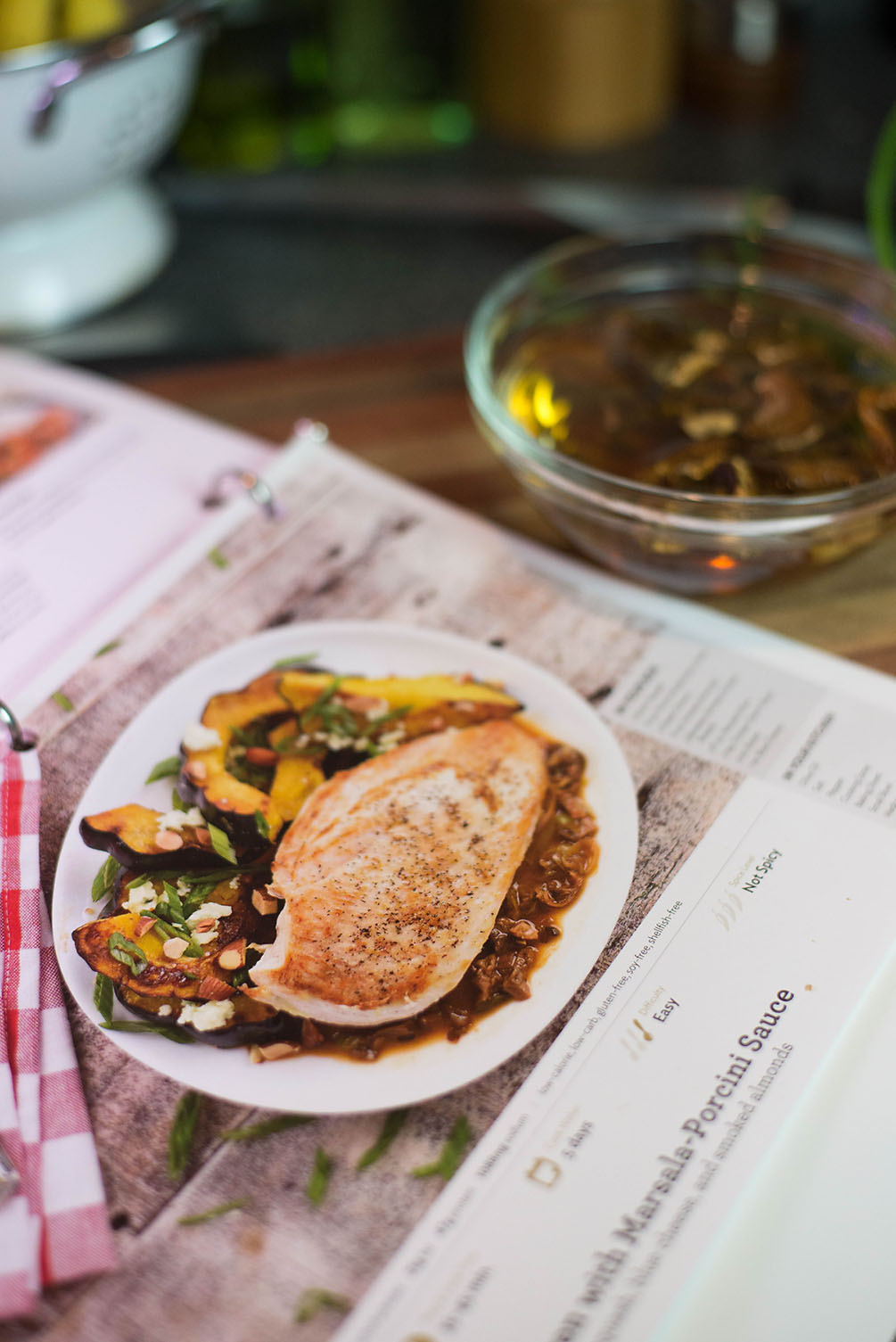 Home Chef in a nutshell is a meal kit delivery service in which you select the meals you would like to cook and they send everything you need to make them.  In our first box, we even received a binder to keep all of our recipe cards for future use!  We ended up making Chicken with Marsala-Porcini Sauce…sounded pretty fancy!  😉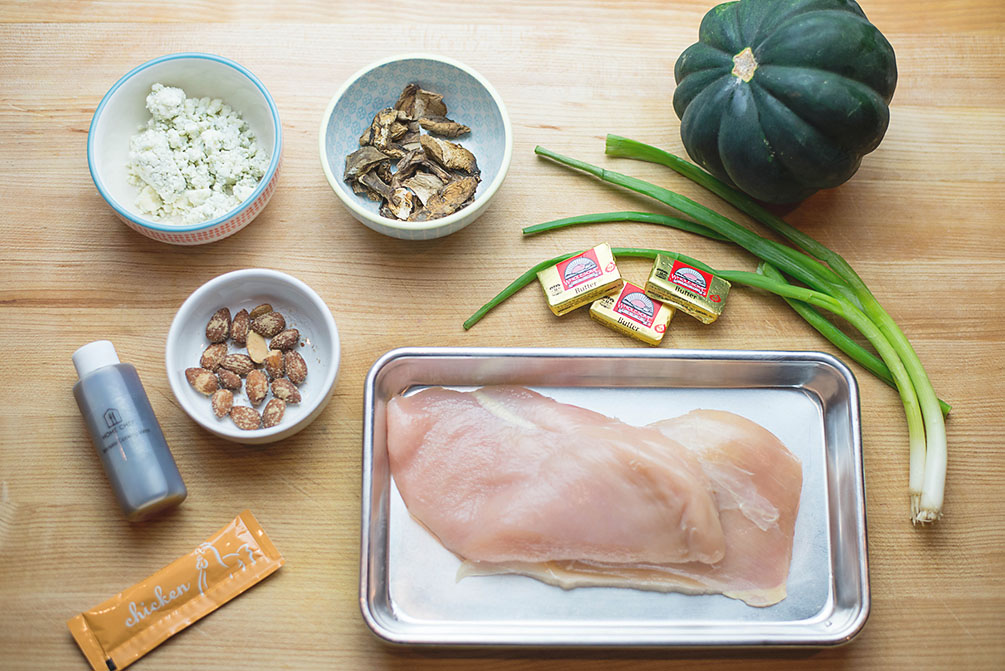 Even Mabel was interested with what was going on: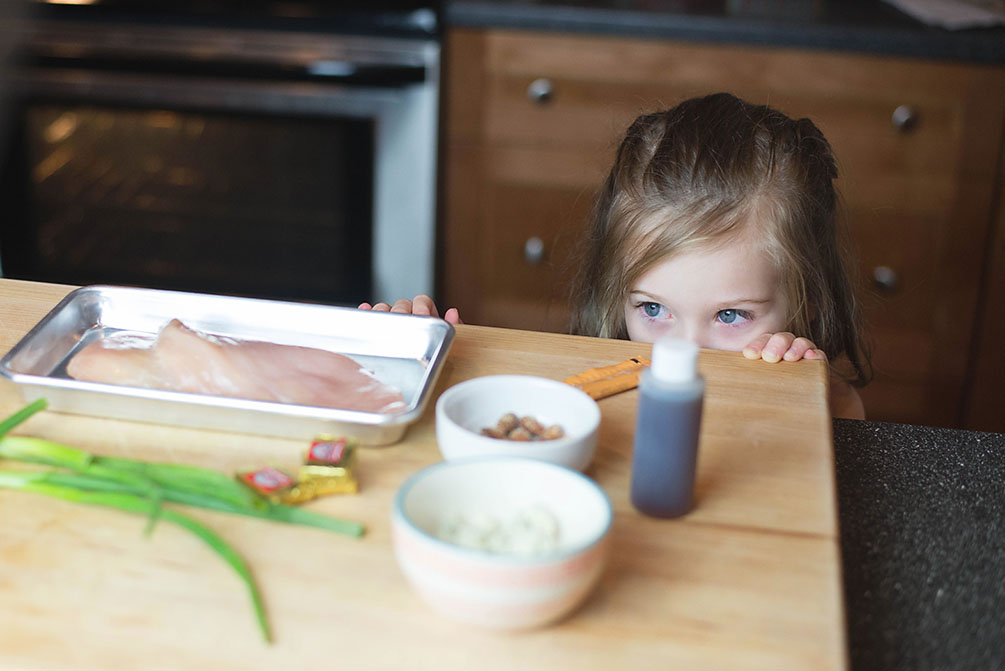 Now I'll admit that my husband has been doing a lot of the cooking lately…he really enjoys it, he's good at it, so why should I mess with a good thing?  🙂  He pretty much took over the meal…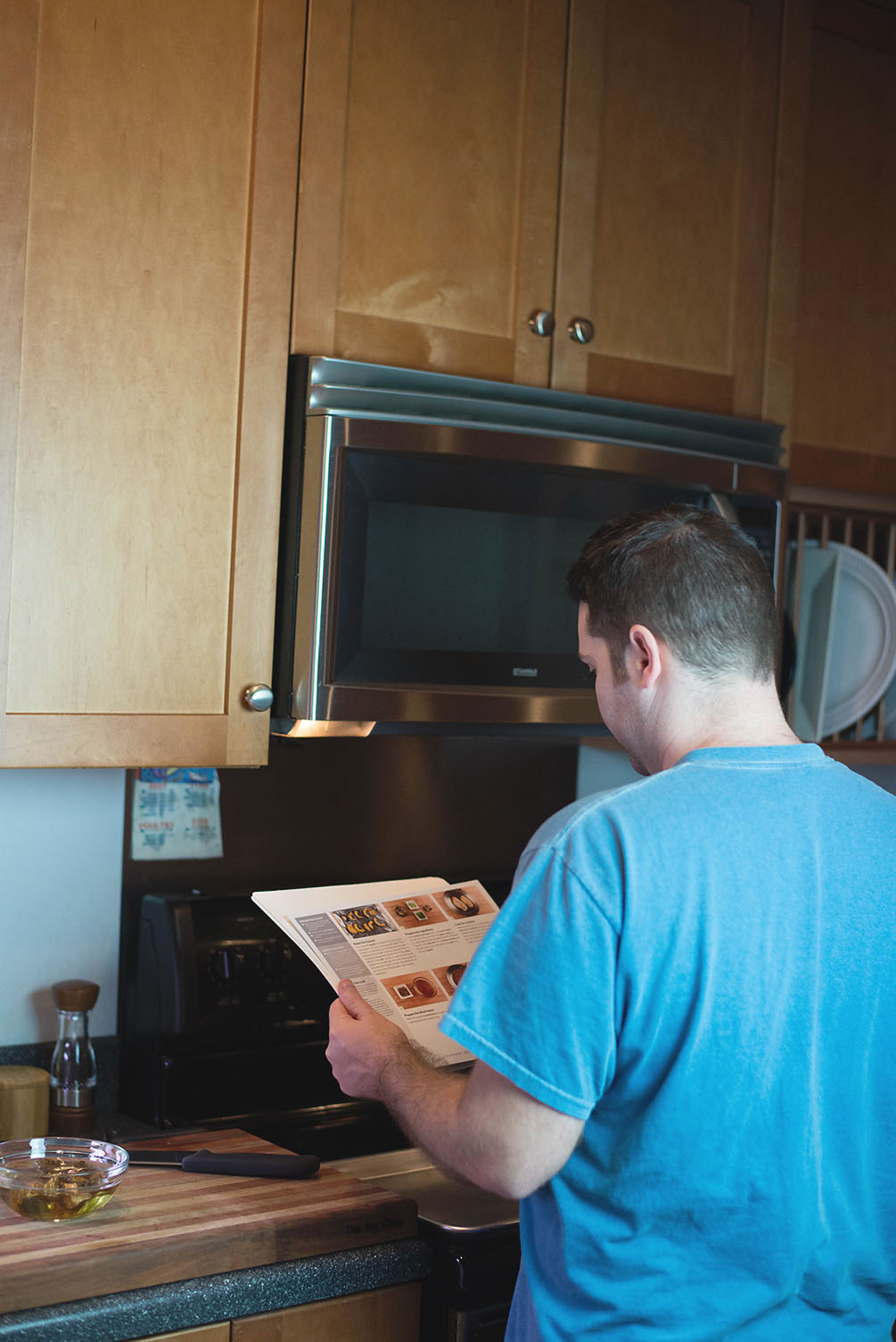 And he even approved of the recipe card/directions that were included.
They were easy to follow as he prepped the meal (all of the Home Chef meals have little to no prep!)…cooking the chicken and and cooking down the sauce: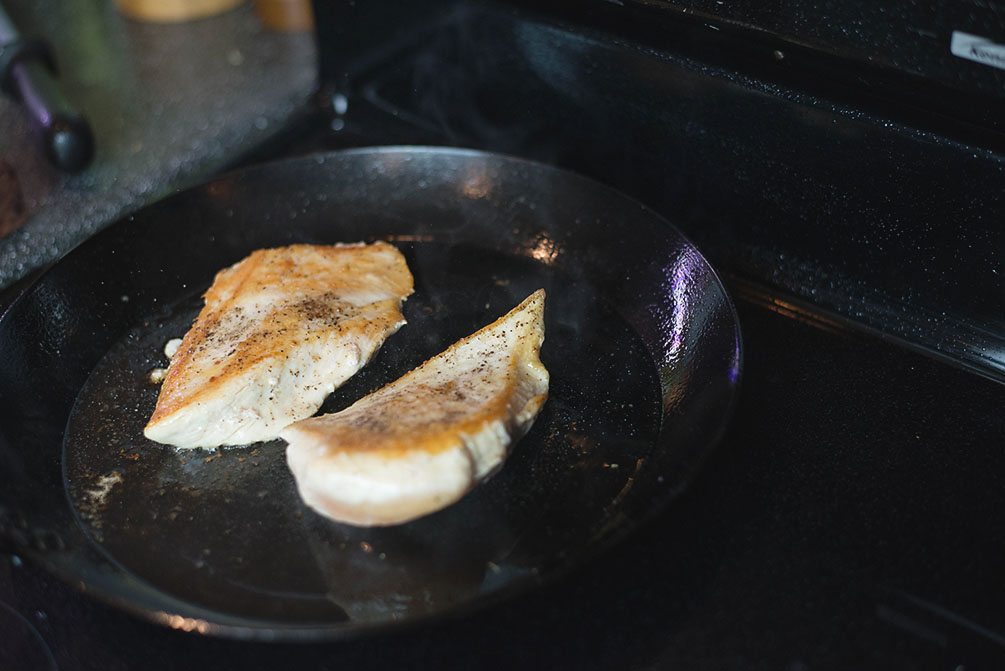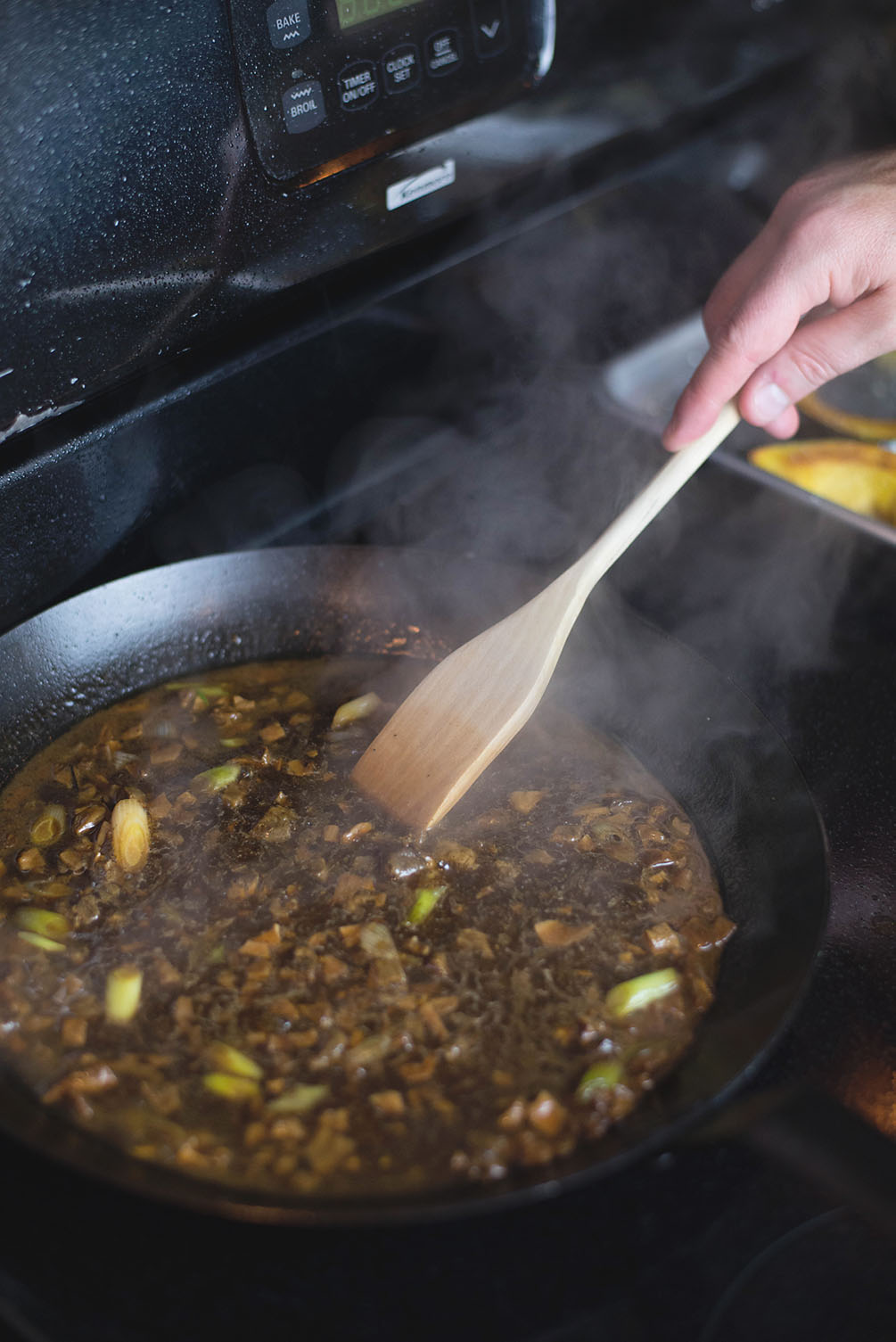 And the end result (30 minutes later)…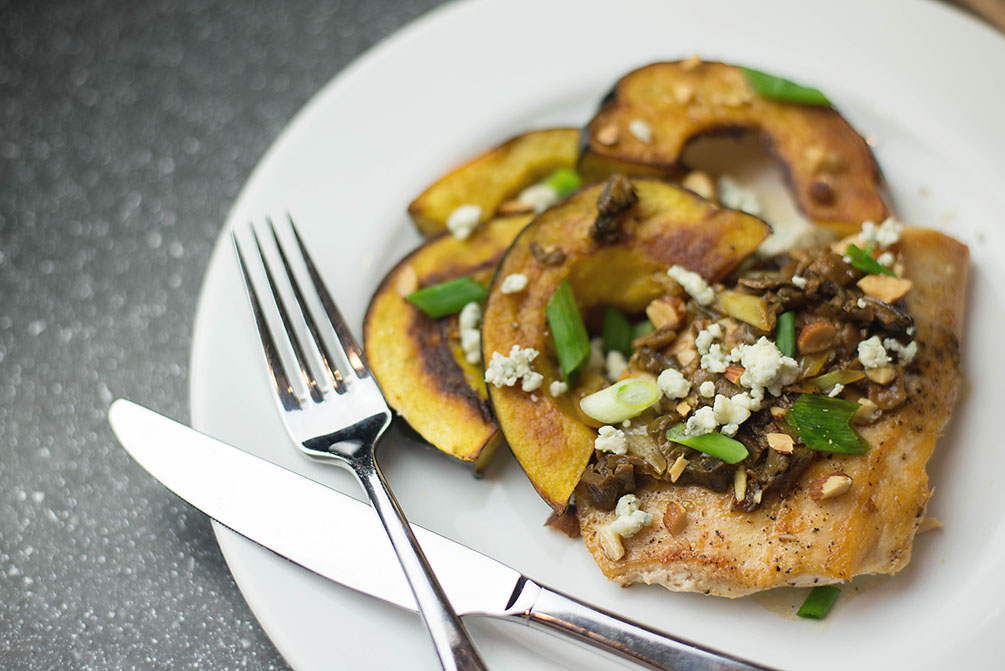 Pure deliciousness!
I could get used to this…less worrying about what's for dinner and more time with the family!
Now here's the best part…get $30 off your first Home Chef order with code 30HOMECHEF!  You can even browse past/current/future recipes to get an idea of all the recipes you'll have in store for you!
Save
Save
Save
Save
Save
Save
Save