So much for starting off the year with getting back to blogging!  This will be my 3rd post of the year and boy have I had so much going on!  The past two weeks my husband has been out of the country and will be heading home soon (thank goodness!) so basically…there has been no free time to blog.
Honestly, by the time the girls are in bed, all I want to do is veg out and enjoy the fact that no one needs anything from me, lol!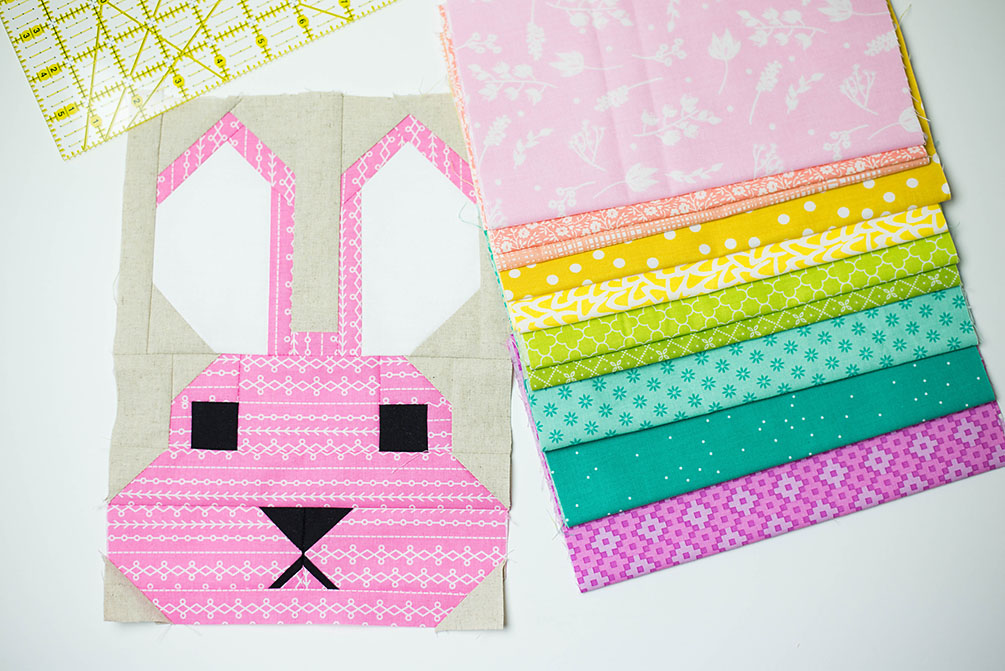 One thing I have been steadily plugging away at is this bunny quilt.  Mabel's 5th birthday is just about 2 weeks away and I'm trying desperately to get this done for her.  I need a total of 12 bunnies…and each one takes my slow self forever to get done!
The bunnies will be a rainbow of colors, paired with a natural colored background fabric (essex linen in natural), a cute bunny print for the backing and a gray polka-dot binding (seen below).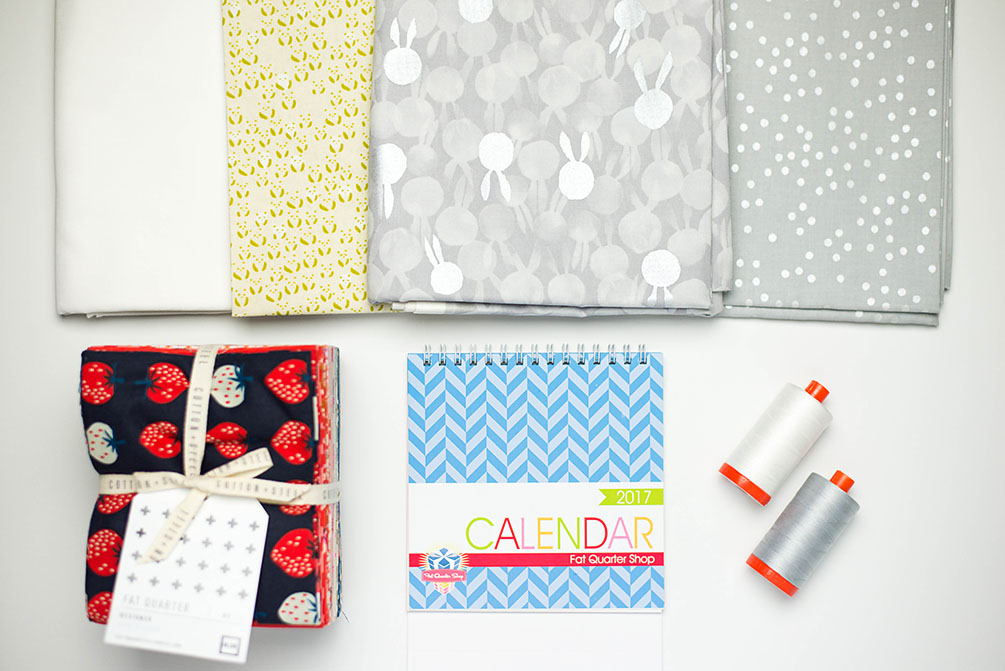 The gray bunnies and polka-dot fabrics are actually metallic and look adorable!   The rest of the stuff you see in there were just random things that I threw in the online shopping cart at Fat Quarter Shop (one of the 3 online fabric shops that I'm in love with).
Now I just need to find a random project for that little bit of panda fabric in the top left, lol!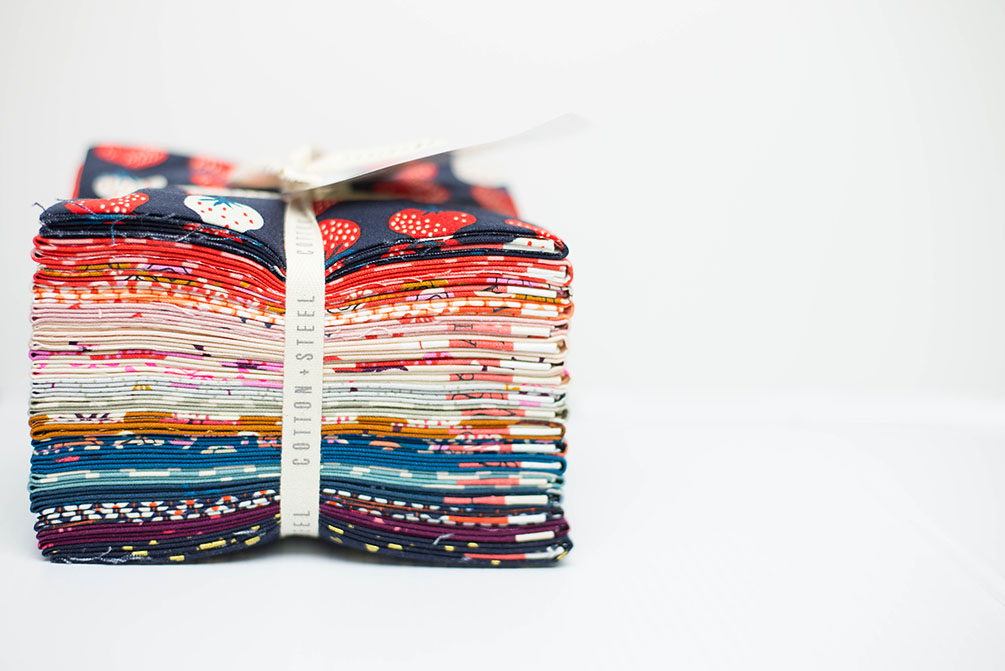 Plans for the rest of my evening – relax and look forward to next week + being back in our normal family routine.  I'll keep you all posted on the bunny progress!
What have you been up to lately?
Save