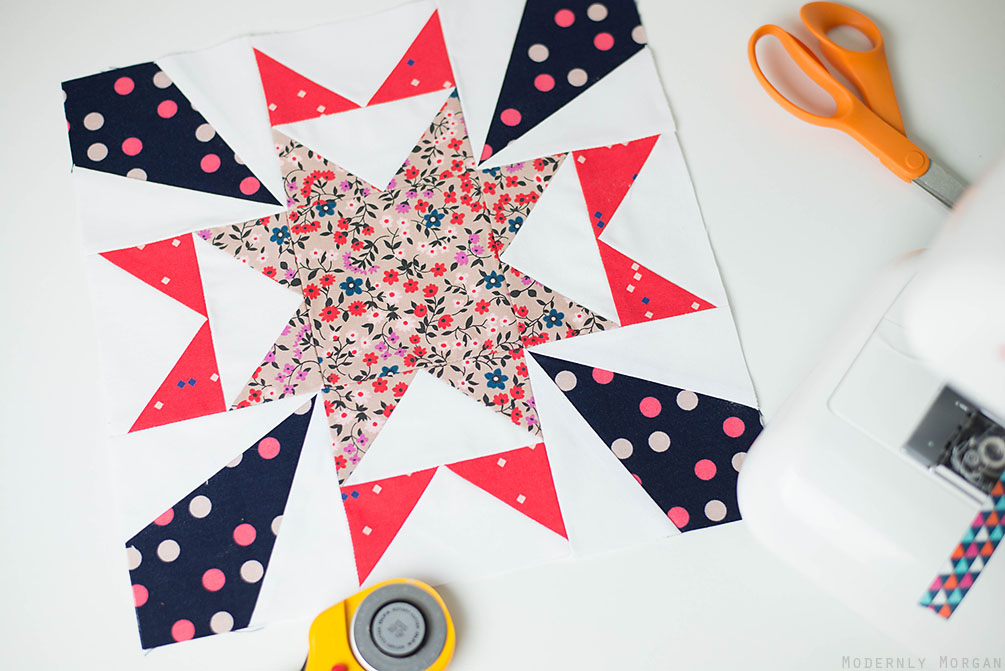 I started off 2017 making a promise to myself that I would find time here and there to rediscover my old hobbies because I've been craving a creative outlet in my life lately.  I just wanted to simply focus on what I loved doing (outside of motherhood) and make time to enjoy those things again.
And I'm first off going to thank my husband…since he's a big part of why I've had some extra time to sew lately.  Without his help watching the kids and giving me some time to regain my sanity in my craft room…these gorgeous little blocks of fabrics wouldn't be happening!
Let me start off with showing you a few projects that I'm currently working on!  The block that is photographed at the tops of this post is from this book: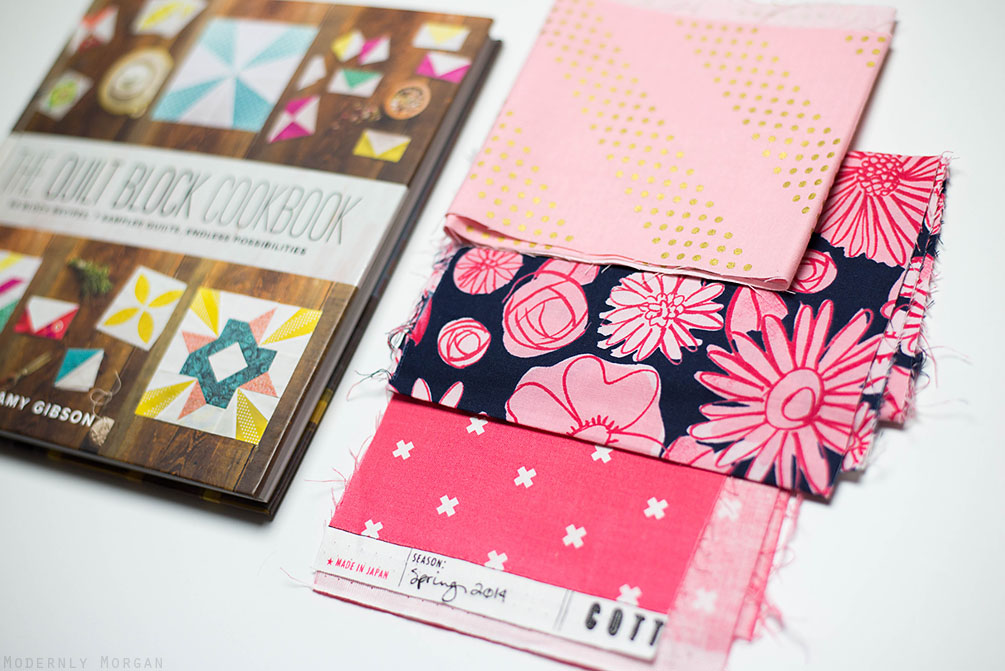 I purchased the book on a whim last year and now I have a reason to use it, lol!  There are 50+ blocks in this book and the author has been doing a quilt along (a new block from the book every Monday).  So I figured I could tackle that and have an amazing amount of blocks by the end of the year to create two quilts for the girls.
The next project I decided to join along with was the Bee Hive quilt along from Blossom Heart Quilts.  The Bee Hive signups have closed for this year but there are tons of free tutorials on Alyce's blog.  This is January's block that I created for another member and will send it off to its new home in Georgia: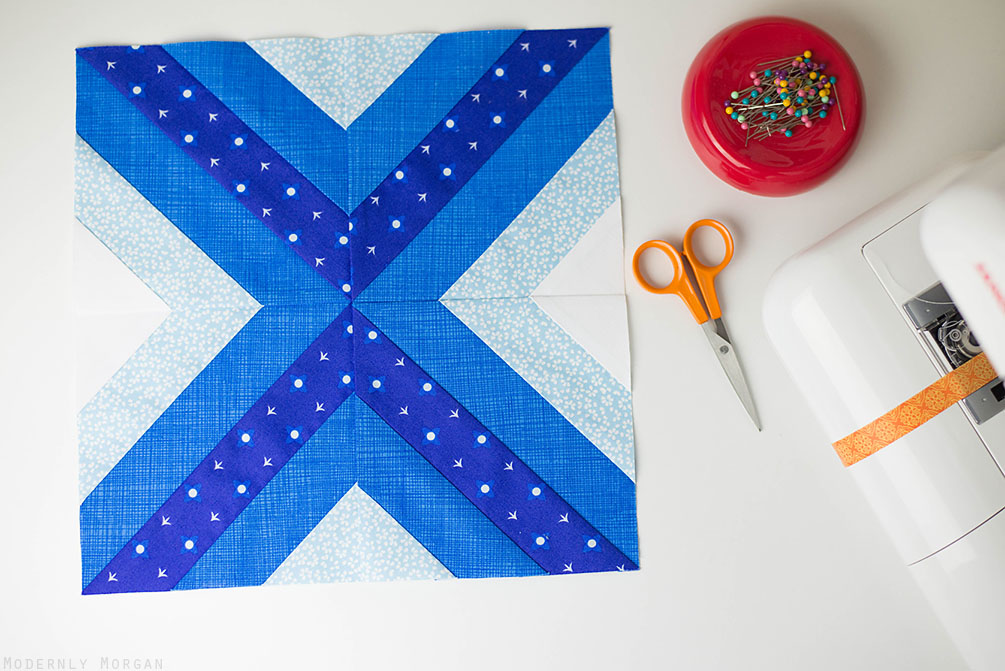 It's called the Treasure Hunt block and you can see how to make your own here.
The last quilt along that I'm participating in is Pat Sloan's Winter Solstice Challenge.  It's a new block once a week for 25 weeks.  It's already three weeks in but would be super easy to catch up on at this point!  You should think about joining along and using your fabric stash!  😉
Here are my first three blocks so far: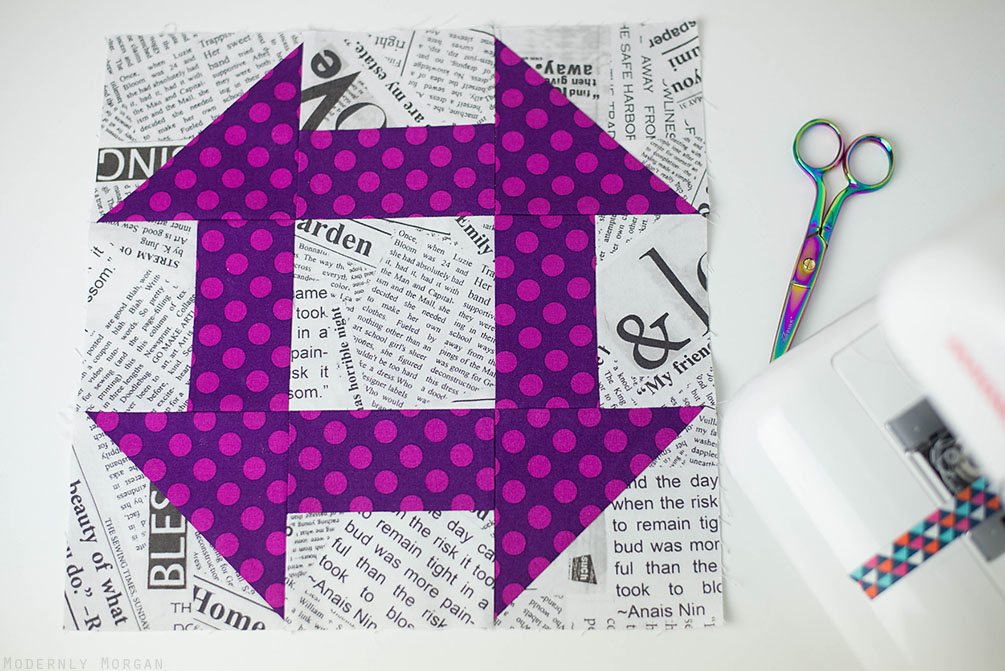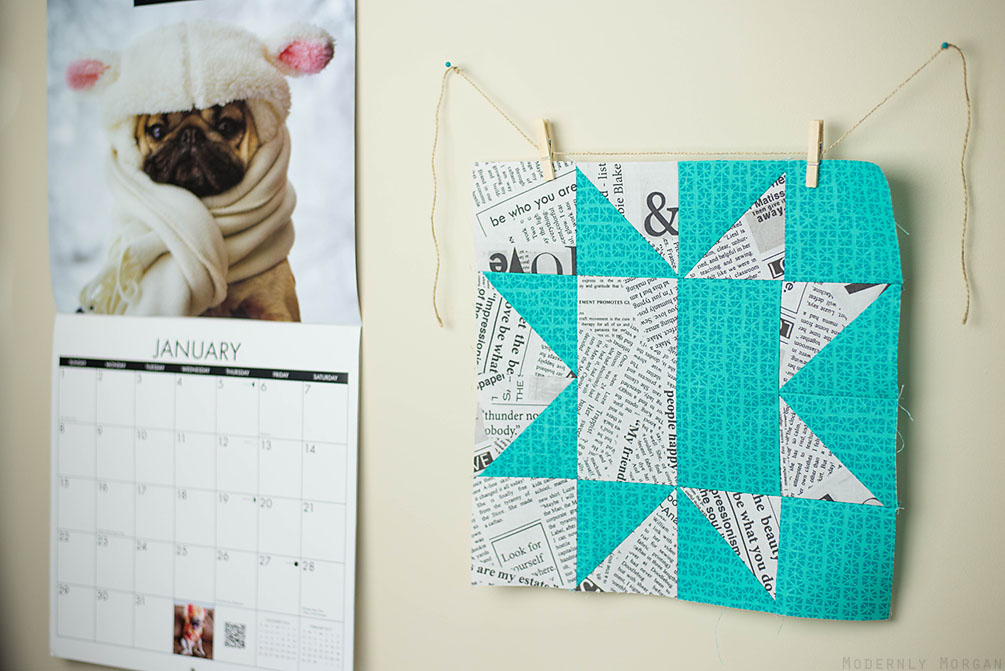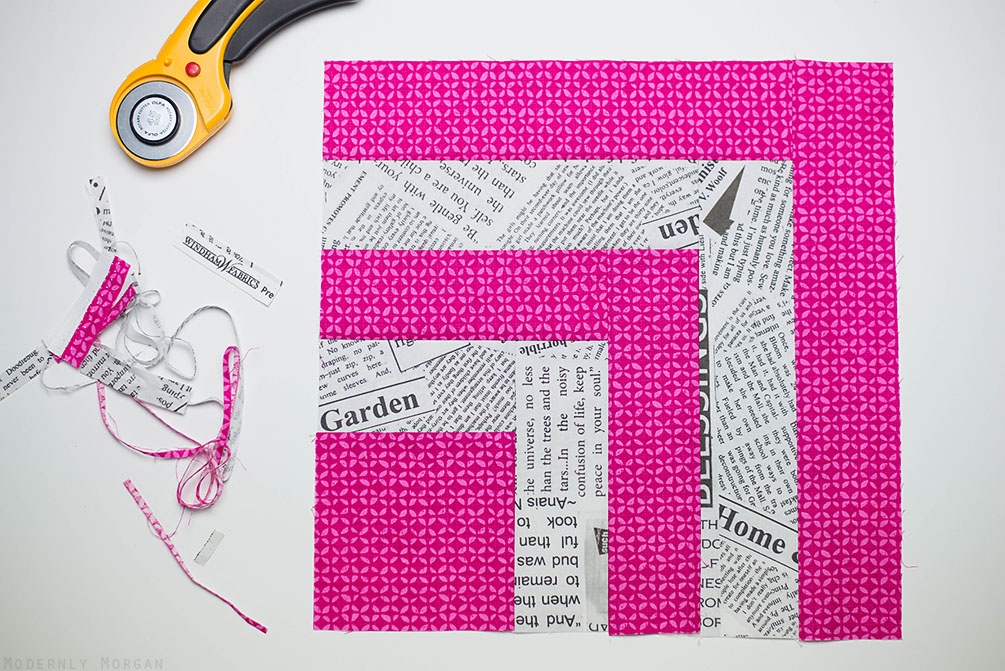 I've decided to use my stash of newsprint fabric paired with a bold/bright color each week.  I think the end result will look pretty neat!  You can find all of the free patterns so far here (and all of the new ones will be listed there too!)
Sewing may or may not be your thing…what have you been doing for yourself so far in 2017?
Save
Save
Save