This post brought to you by Disney Baby. The content and opinions expressed below are that of Modernly Morgan.
With Mother's Day fresh on my mind, I've been reflecting on being a mom of two for just over a year. Things have changed a lot, times have been hectic, but it's been really rewarding too. There's nothing like sneaking a peek of my children playing together when they don't know that I'm watching or the feeling of doing something together as a family.
Being a mother is truly an amazing experience.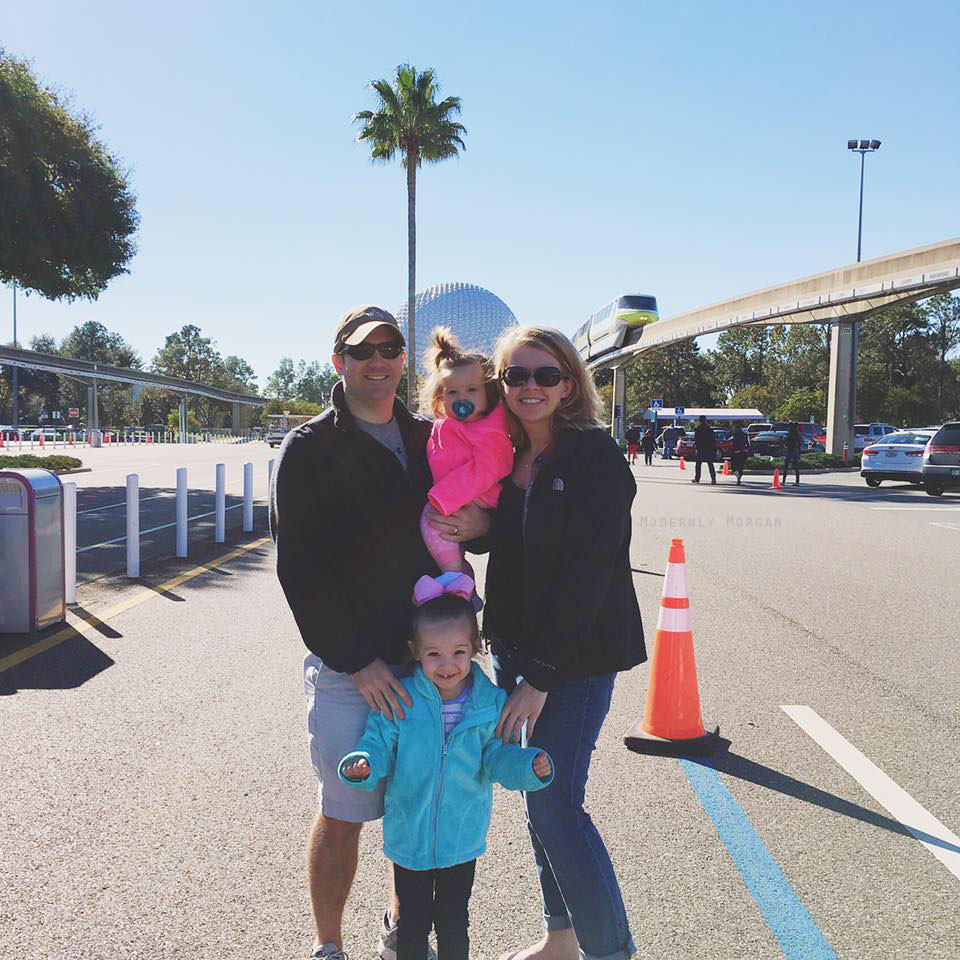 We took our first true family vacation as a family of 4 to Disney World this past January and it was a success. 😉 We were able to enjoy the park with the girls and it then began an obsession with everything Disney. It made me remember the magical feeling I had when I was little and visited Disney World, so it was a pretty fun experience as a mom to share that with my kids too. It was a great bonding opportunity!
Since we've been home, Mabel has gotten her share of Mickey and Minnie toys and those are primarily what we play with during our 'mommy/daughter' play-times.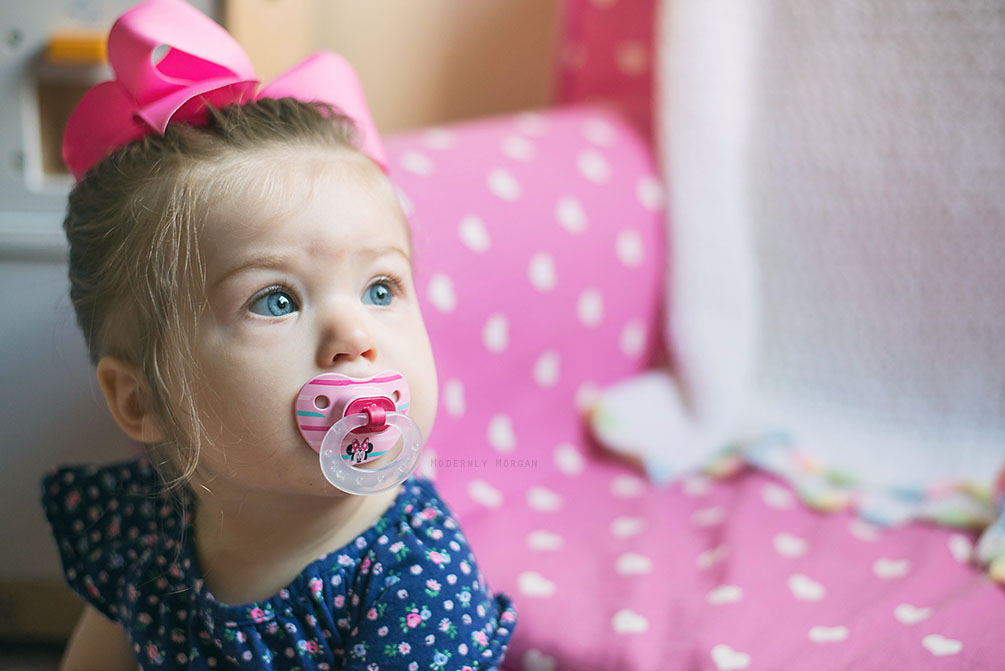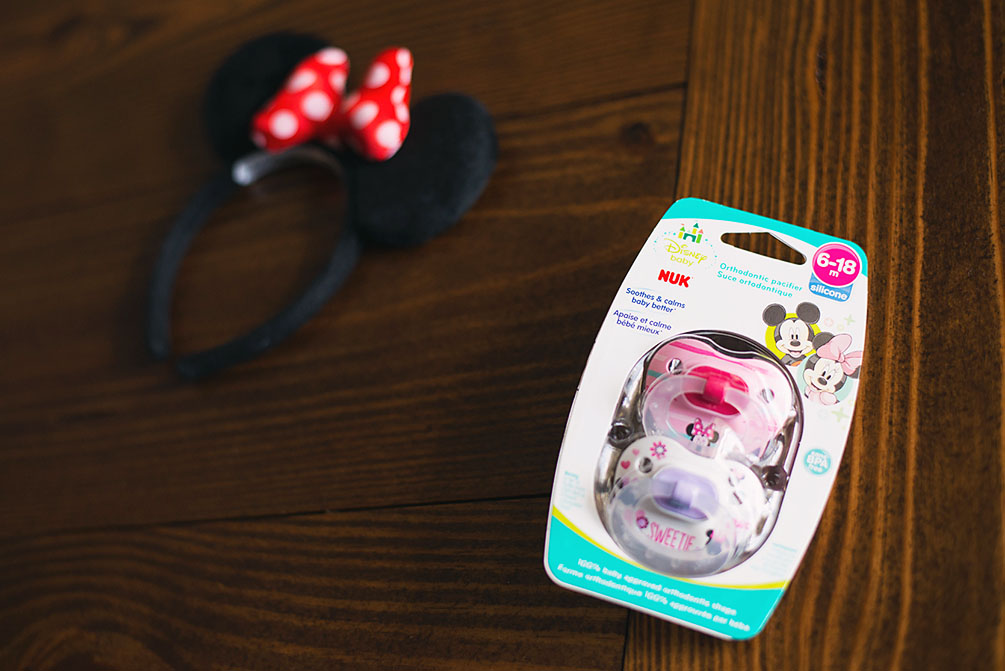 Millie has gotten slowly introduced to a few Minnie things too. 🙂 I found a set of adorable Disney Baby Minnie Mouse Pacifiers at Walmart and they've been a hit. It's rare to find her without a paci in her mouth (these are the NUK orthodontic kind), so most of our 'mommy/daughter' time is spent with one in her mouth, lol! I can't tell you how much I'm clinging to those moments! She's already growing up way too fast…so while Mabel is at school, I baby Millie as much as I can!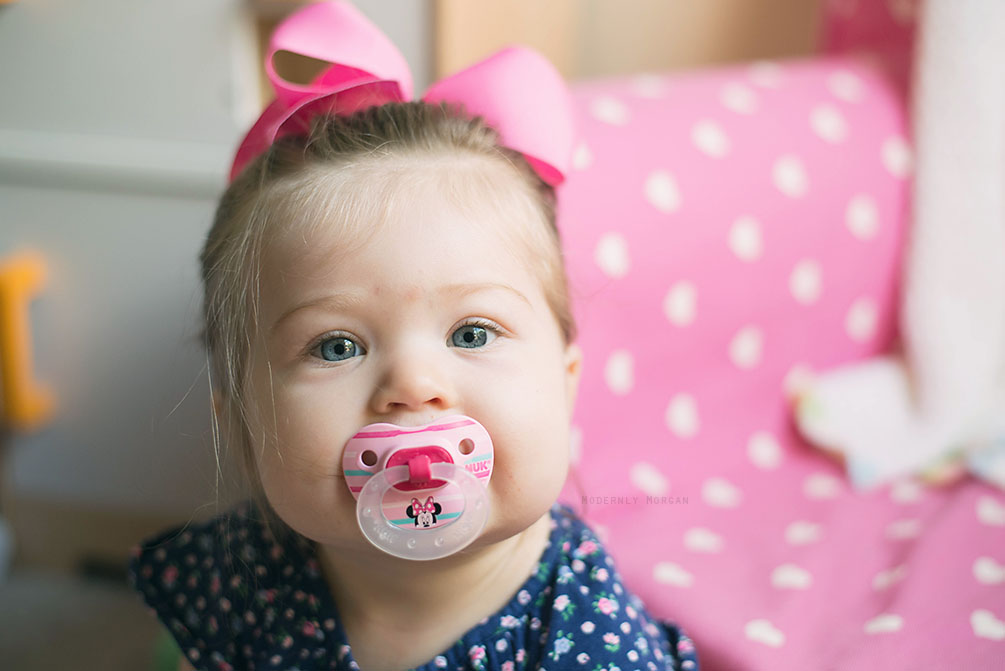 And of course, you have to take as many 'mommy/baby' selfies as you can, right? 😉 Enjoy the 'Minnie moments'.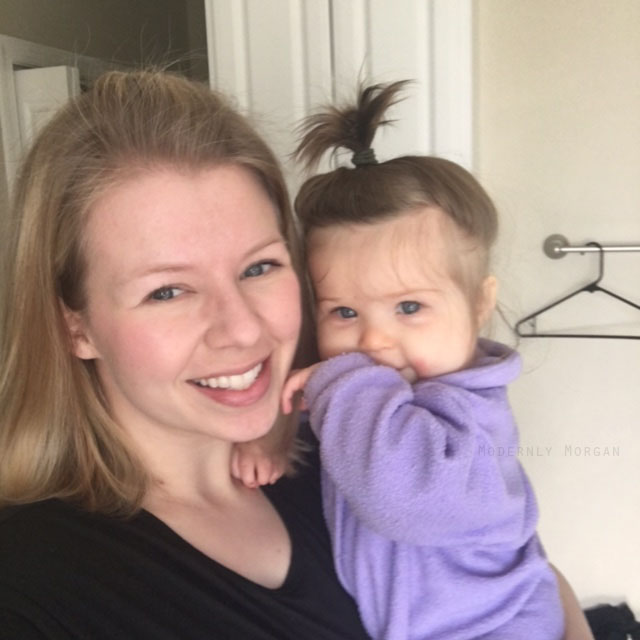 Hope all you mommas out there had a Happy Mother's Day!
If you and your little ones are Disney fans, make sure to check out the entire line of Disney Baby at Walmart