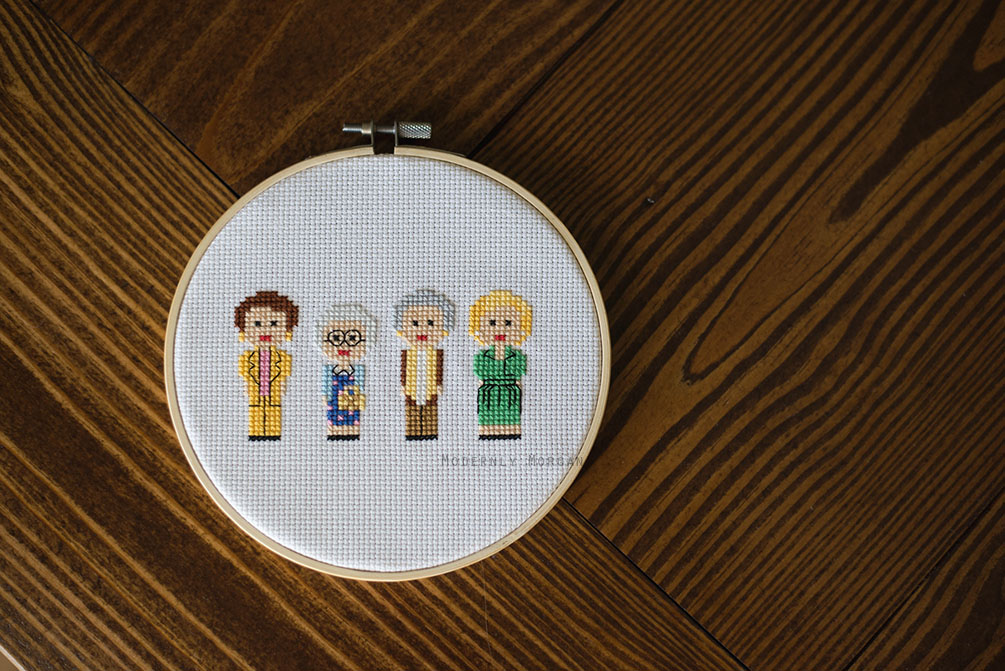 For a military family, summer is the busiest month…and the time when the most PCS's happen (moves).
I'm notoriously bad for dealing with friends moving away.  I tend to ignore the fact that they are moving or just stop communicating because it's easier to not deal with the fact that they are leaving.  Sounds silly…but that's how I've always been.  I also tend to deal with a bit of anxiety but that's for another post.
I'm trying to change my way of dealing with it though.  With another 11 years left until my husband's retirement, I can't keep letting people move away without letting them know that I value their friendship.  So now that the first person I met after moving to South Carolina is about to leave the country to a base overseas, I made it a point to make something unique.  I must also add that she and her wonderful little family took care of Mabel when I was in labor with Millie (Jen, if you're reading this I will never be able to thank you enough!).
Cue The Golden Girls.
Seriously, what doesn't scream 'thank you' like a cross stitch of the The Golden Girls?!
Especially when the theme song says "Thank you for being a friend".
Now, I have to admit, I haven't done cross stitch since I was probably 12 years old…but I found a pattern on Etsy, the directions were pretty straightforward, and with a little patience and some kid free hours at night…it was done.
My two favorite gals = Blanche and Sophia.  😉
I may have to try my hand on another pattern in the near future.
But I'm happy to have been able to thank a friend and add some closure rather than ignoring a PCS (which I promise never to do again).
Only 11 more years to go…and 3-4 more moves for us.
Save