Insanity has begun…
Mabel and I moved to Maryland on Sunday and I of course did the typical sad mommy walk through and goodbye of our home.
This was the house that my husband and I bought together right after we got married…while I was pregnant with Mabel…and as much as I disliked Dover, I loved our neighborhood and this house.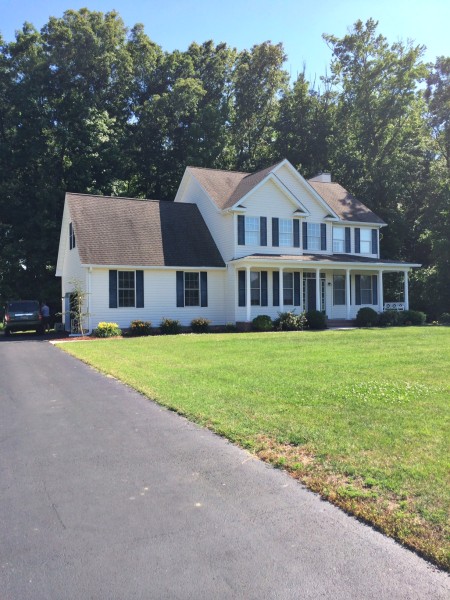 So many memories…
And one last look down the hall to Mabel's room where I spent so many hours with her as a newborn.  Her first room.  And as silly as it sounds, I was sad to leave the painted walls that I so carefully painted when I was six months pregnant, the chandelier we had picked out as a couple for our future little girl, and the window valances that I had handmade from silk and a pinterest tutorial.
All those happy memories…that I'm sure the new owner will just paint over and remove.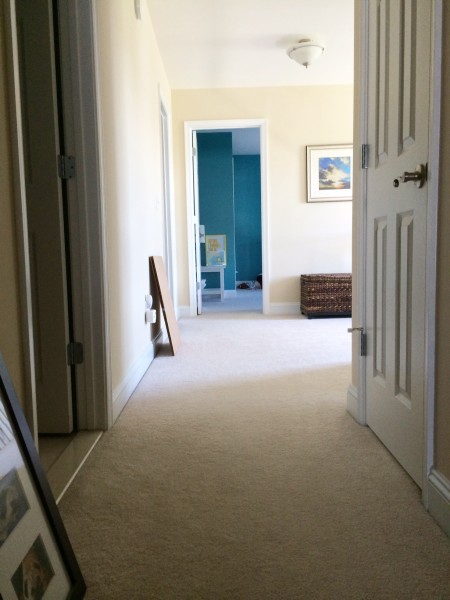 But that's okay…he'll be building his old memories and not living in mine.
One last look down the driveway before leaving for the last time.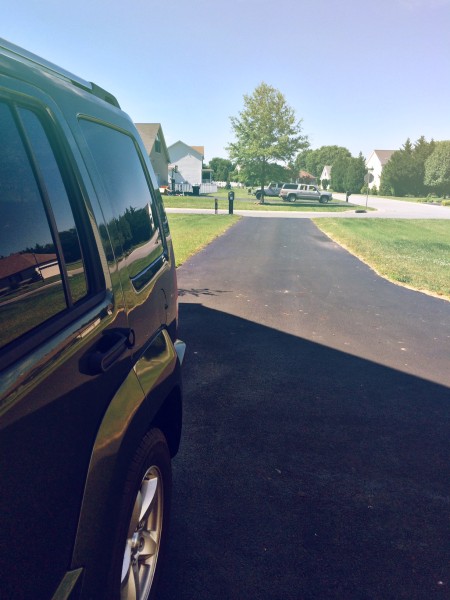 Goodbye Dover.
So where are we now = limbo.
Our house will have a new owner as of Monday (my husband has stayed behind through today to deal with the packers and movers) and our new home in South Carolina won't be ready until July 31st.  That's over a freaking month without a home!
Thankfully, my dad lives in Maryland (only an hour and a half from our house in Delaware) so he's been kind enough to let me and Mabel crash his house for six weeks, while my husband commutes back and forth from South Carolina on the weekends.
Mabel has seemed to adjust pretty easily but she probably doesn't get that she's never going back to Delaware (well at least anytime soon).
And I must admit it's a bit crazy to wrap my mind around having my own child in the home that I grew up in, swimming in the pool that I lived in during summers, and running up and down the driveway that I used to walk up and down everyday to catch the school bus.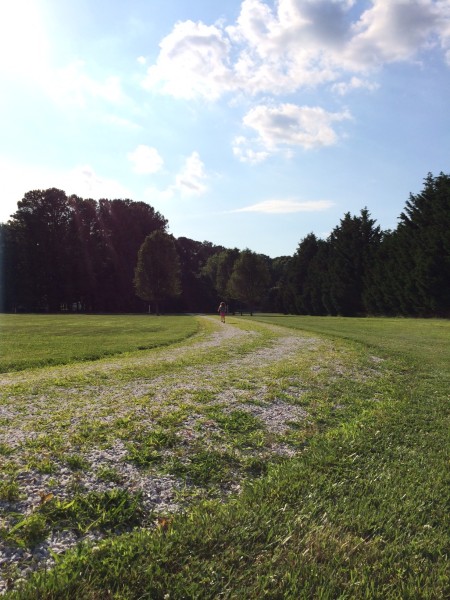 So this is where we will be through the end of July…in the countryside of Maryland.  Mabel will get to meet the neighbors (goats and horses) and have free rein of the pool, which she learned was in the yard within the first 45 seconds of getting out of the car…and reminds me of by asking to go swimming probably every 10 minutes.  Lol!
I guess limbo isn't so bad…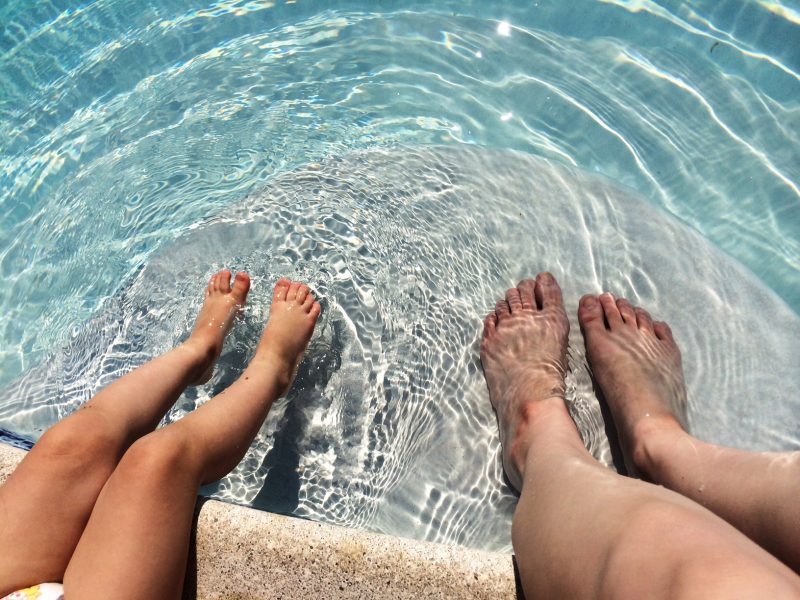 You gotta love the life of a military family…you never know what's coming next.
Do you have any big plans this summer?
Save