It's been a busy four months since I released my Night Vision quilt pattern and I have a legit excuse to why it took me so long to post about it! We moved all the way from Georgia to South Korea and I'm finally playing catch-up with everything. I'll save all the details of that for a future post but for now, I want to share with you Night Vision: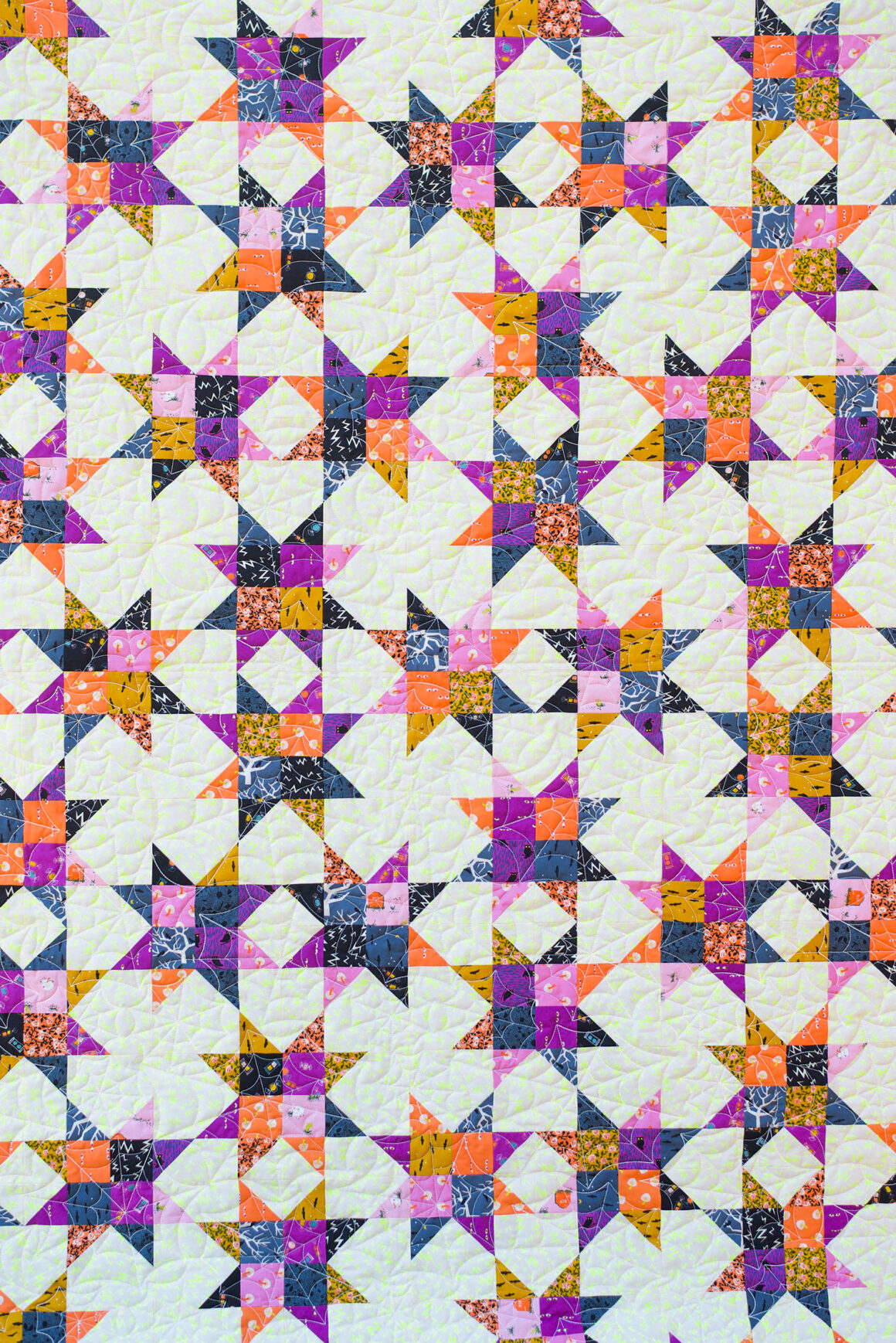 Look at how scrappy and beautiful that quilt is! I wrote this pattern specifically to help bust your scrap stash! It's also written to be fat quarter friendly, so I've got you covered if you have a specific FQ bundle in mind that you want to use.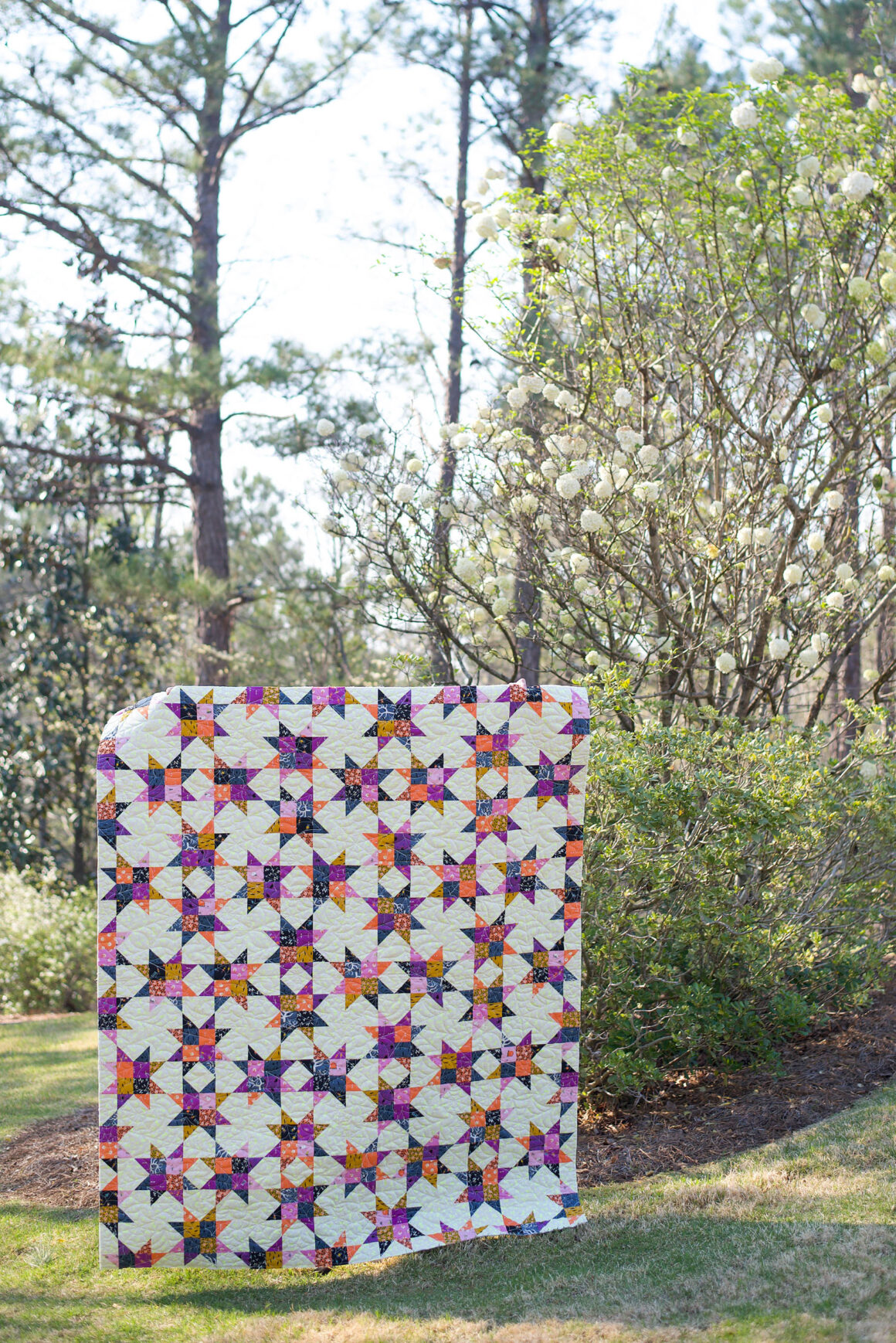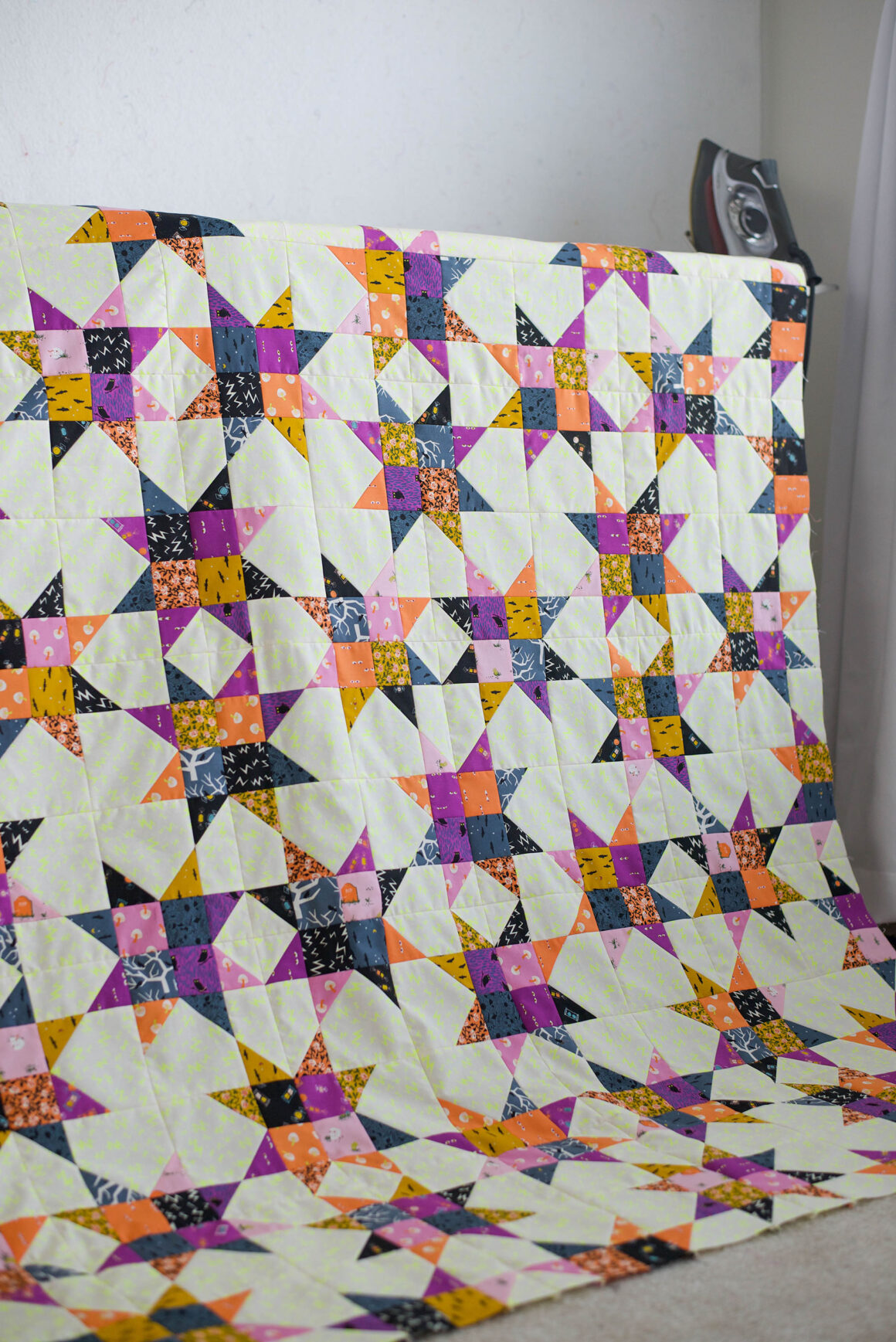 In this sample, I used the upcoming Tiny Frights collection by Ruby Star Society. It's a really fun Halloween collection that even has some glow in the dark prints.
In the photo below, you'll see another pink/purple version that I used my Modernly Morgan FQ bundle for Robert Kaufman in.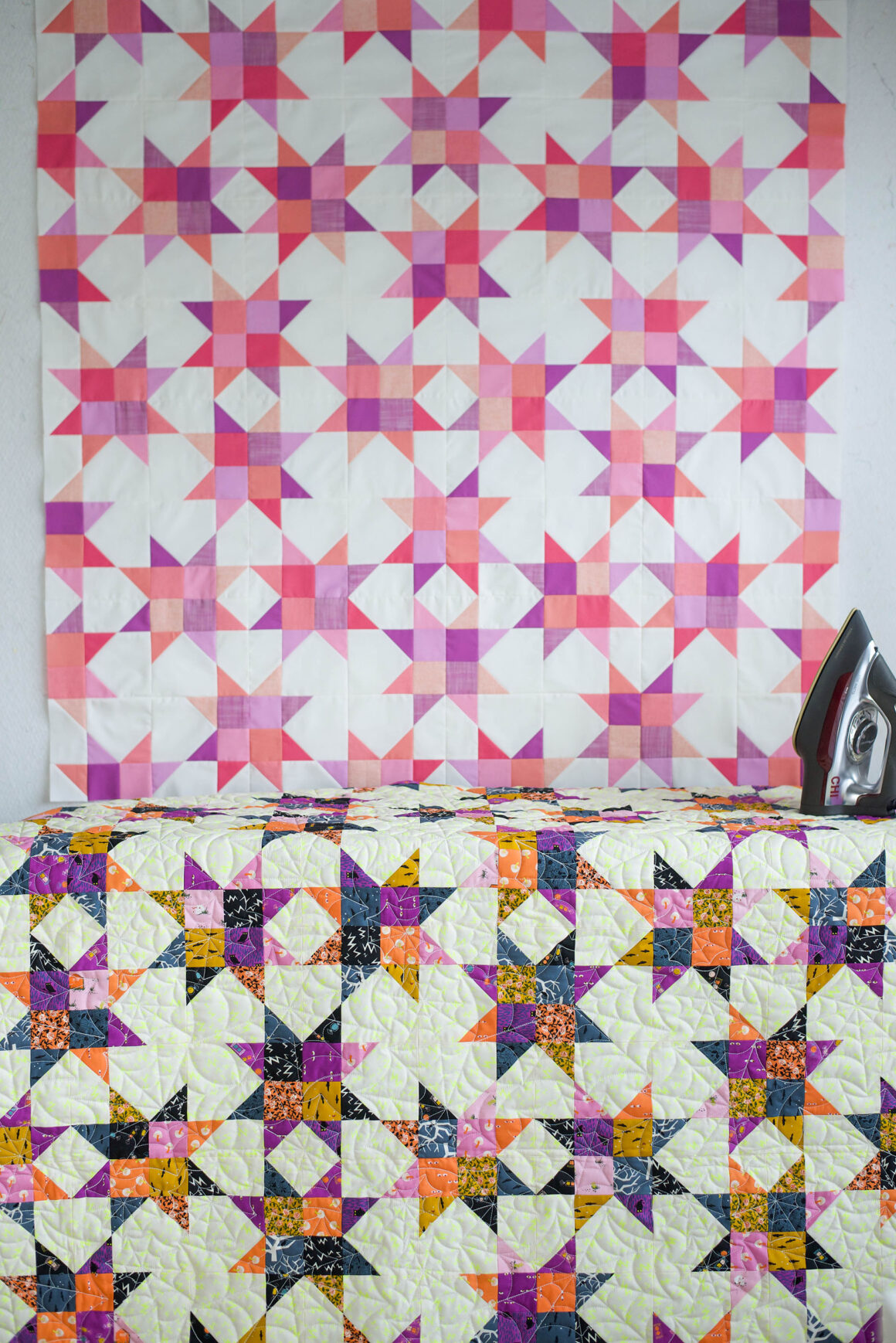 With the rush of having to pack for our move across the world and the stress of it all, I'll admit that I'm not quite finished with my Tiny Frights Night Vision version. I still have to get the binding attached but that shouldn't take too long…I just need to find the correct needle and thread since I still haven't found the box that I *think* they were packed in, lol! Keep checking in with me on Instagram and I'll be sure to post progress photos.
As we get settled, I'm looking forward to posting more often so stay tuned!
I was also lucky enough to have some wonderful testers try out this pattern before its release and I would love to share them with you:
Stacie of @BabbsandGertie + Shop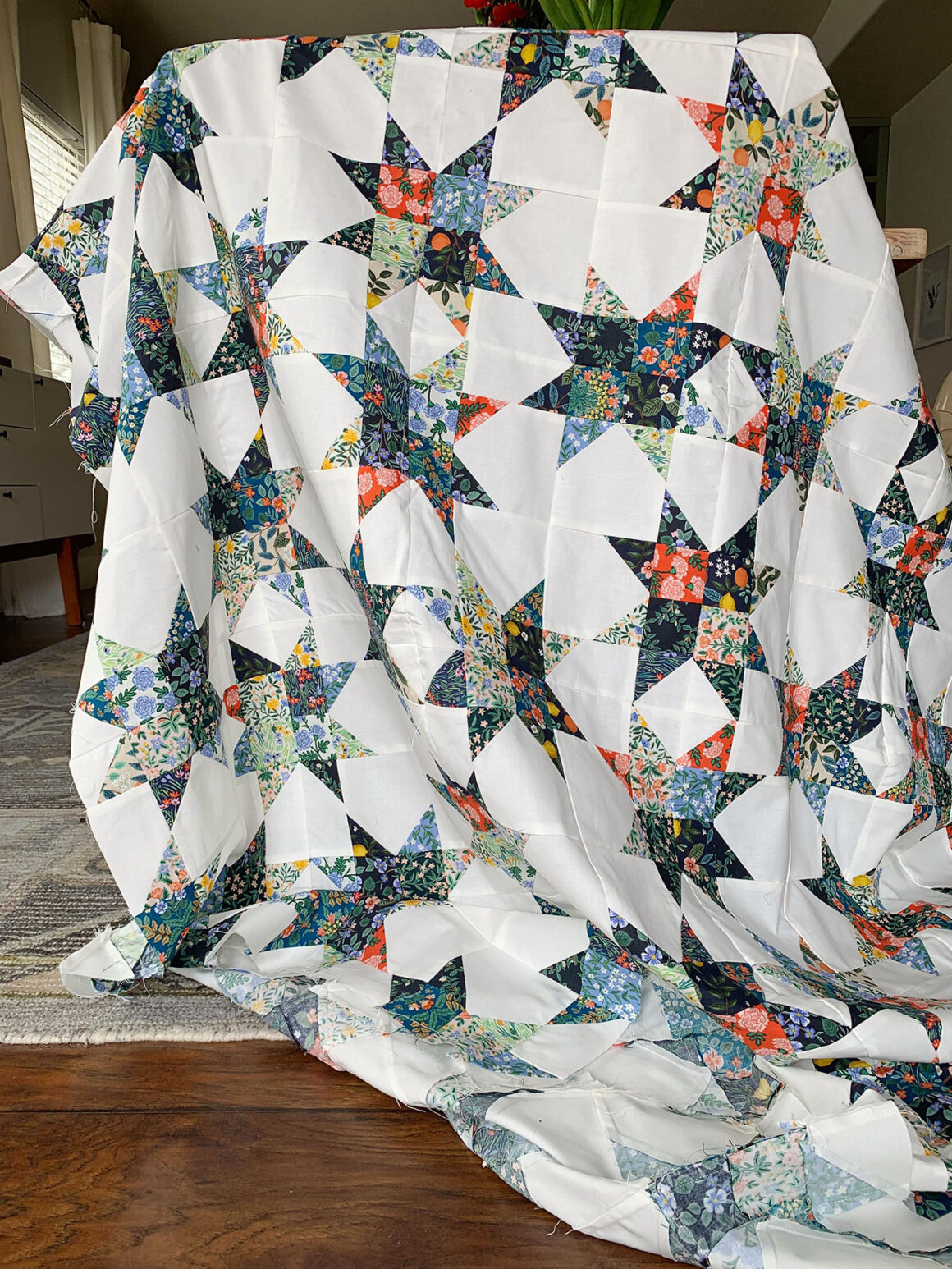 Jenny of @AristotleFace + La Bizarra Keepsake Quilts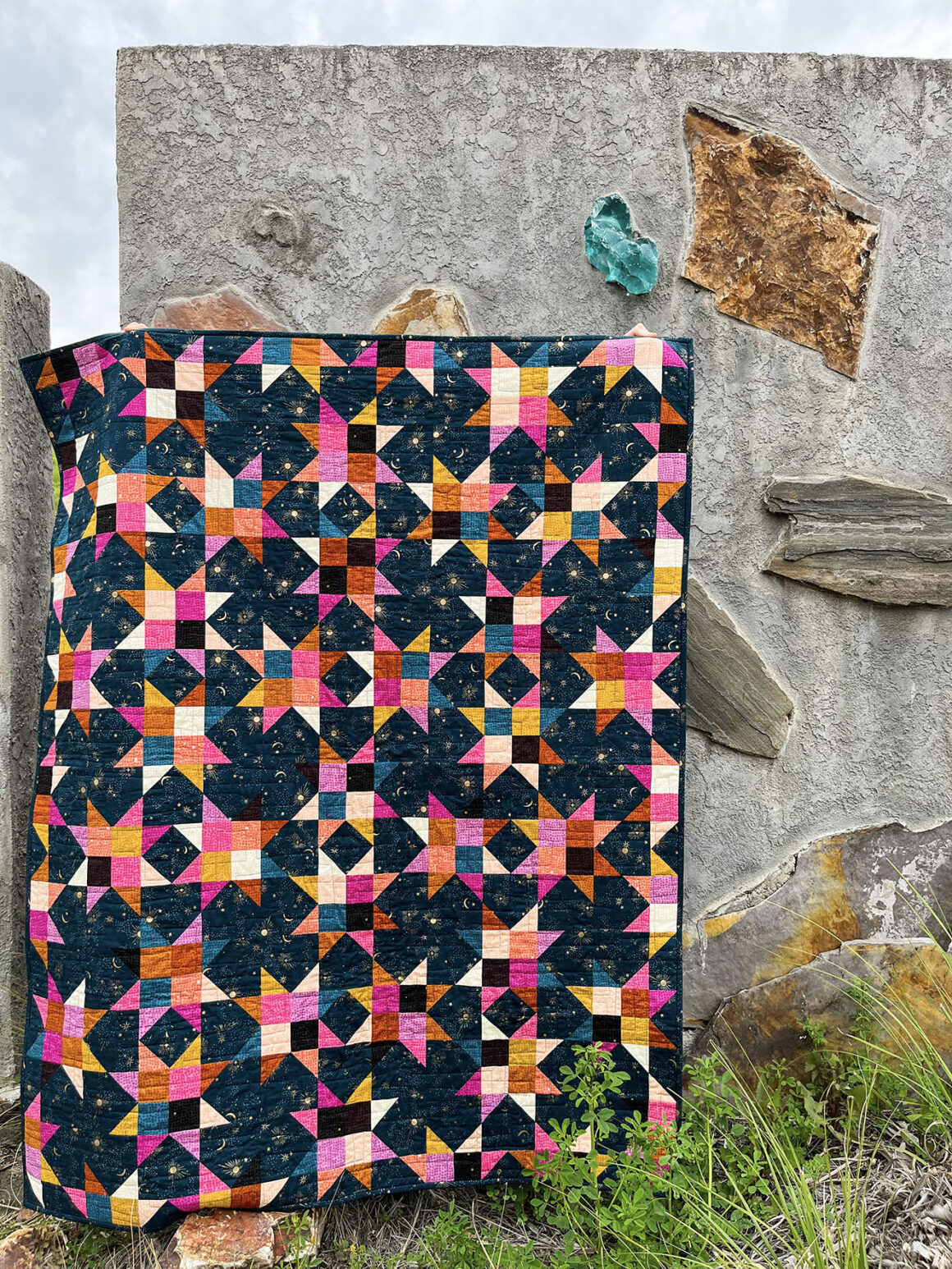 Stacey of @TwoTerriersStudio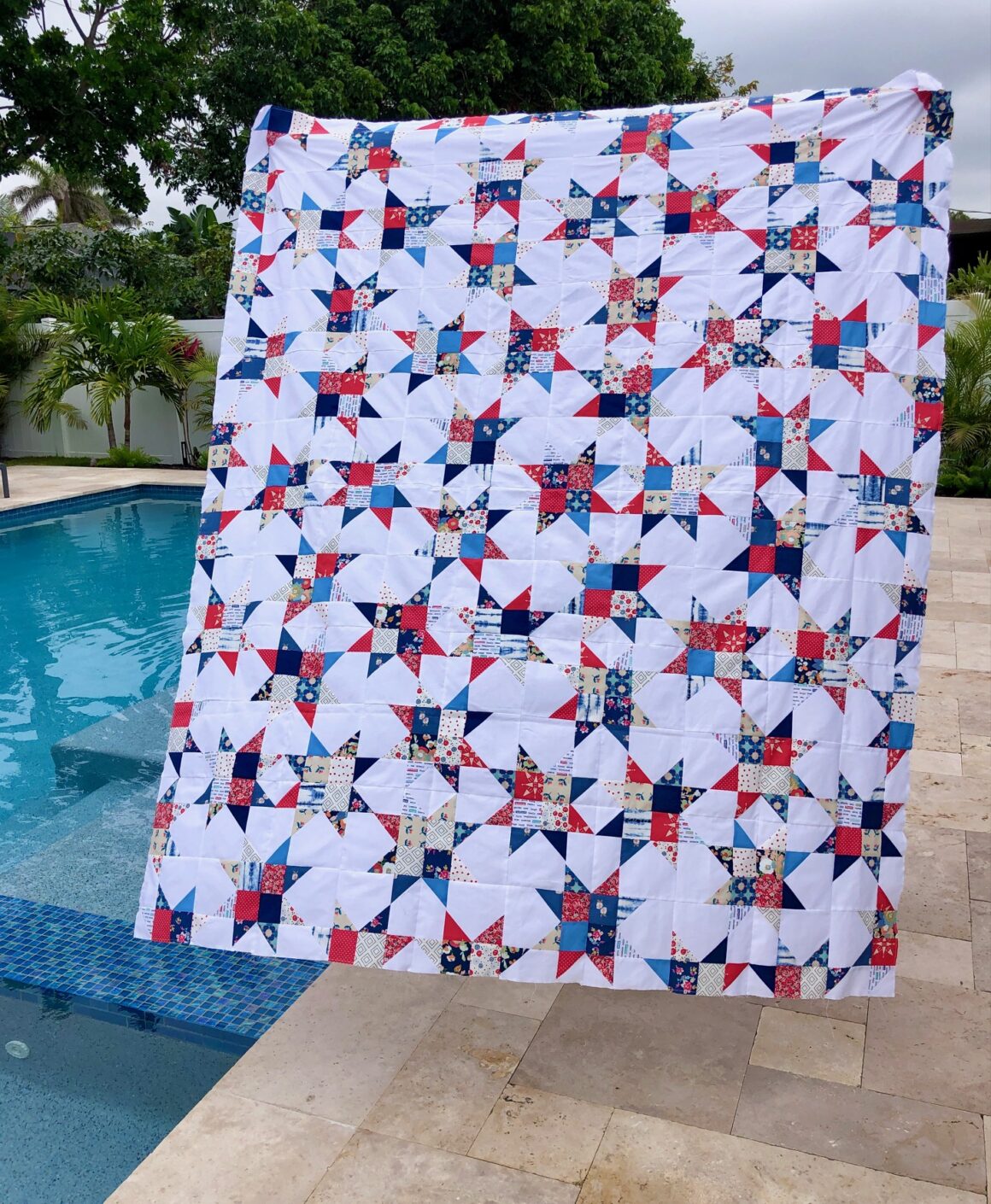 Amy of @AmyJohnstonRobertson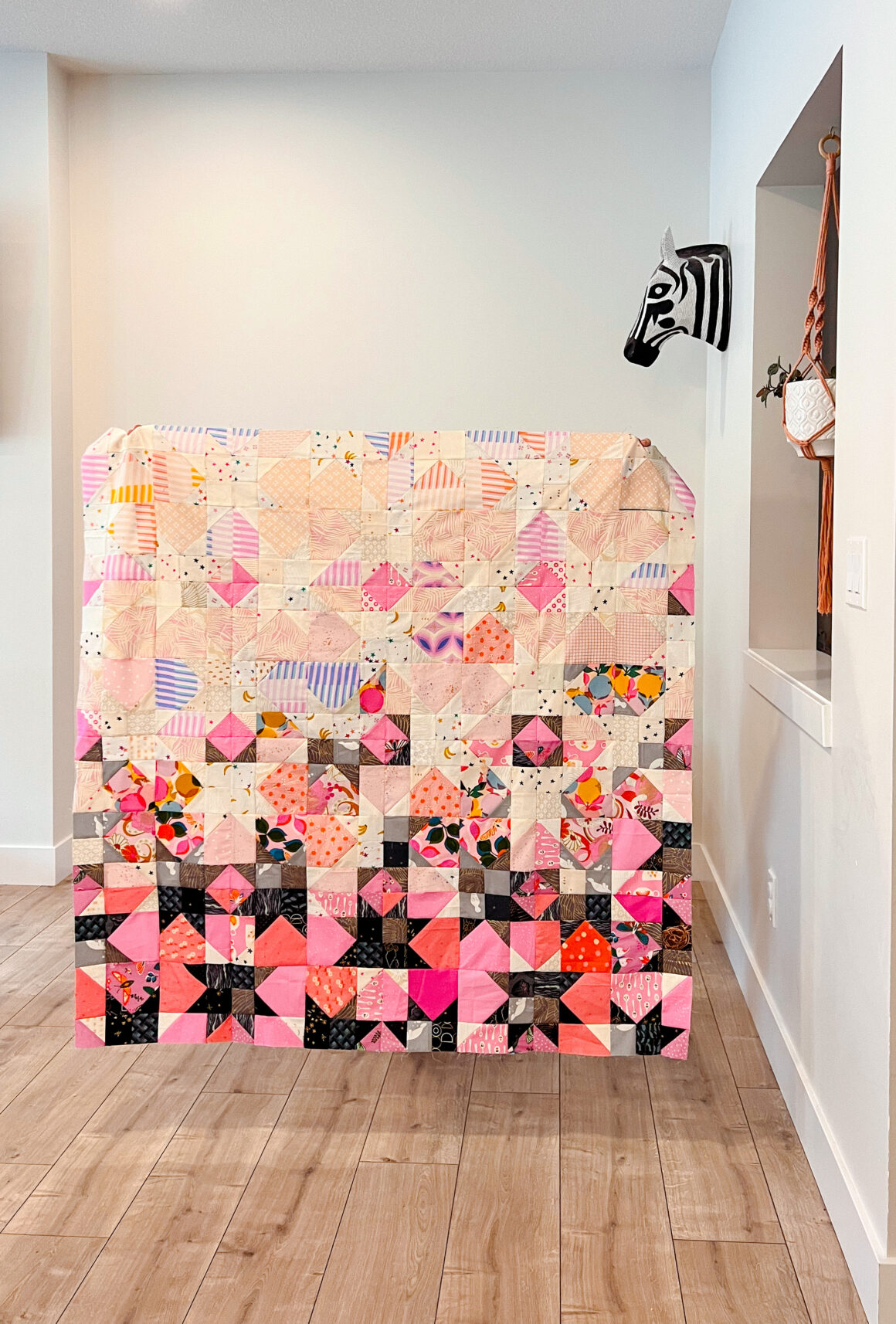 Those ladies did a fabulous job with giving me feedback and sewing up their own versions. I'm so thankful to them and I 100% recommend using the links above their quilts to follow along with them on Instagram!
You can find the Night Vision PDF in the shop HERE.