Last week, I released my first new quilt pattern since moving to South Korea: the Great Heights quilt pattern!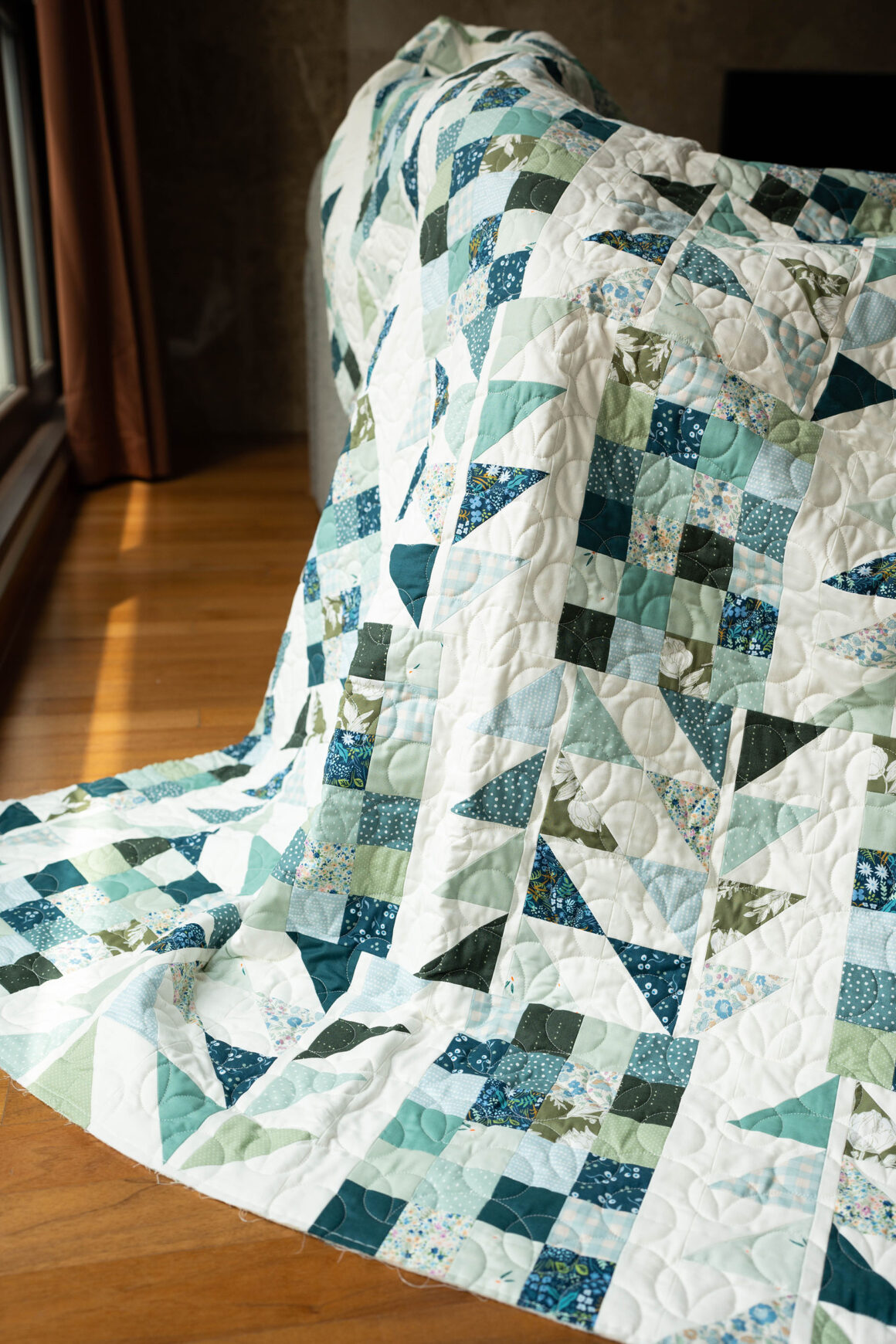 I originally created this pattern earlier in 2023 as we had planned our move from Georgia to South Korea. This may sound kind of silly but I'm a nervous flyer and I was dreading the sixteen hour flight…so to work though that stress, I created a quilt pattern. Through it all, I was picturing what my aerial view (from the flight) would look like and envisioned looking down towards the land as we travelled. That lead me to thinking of how farmland looks from the sky = the patchwork sections of the pattern. Then I balanced that element with my take on modern flying geese, adding some movement to the quilt.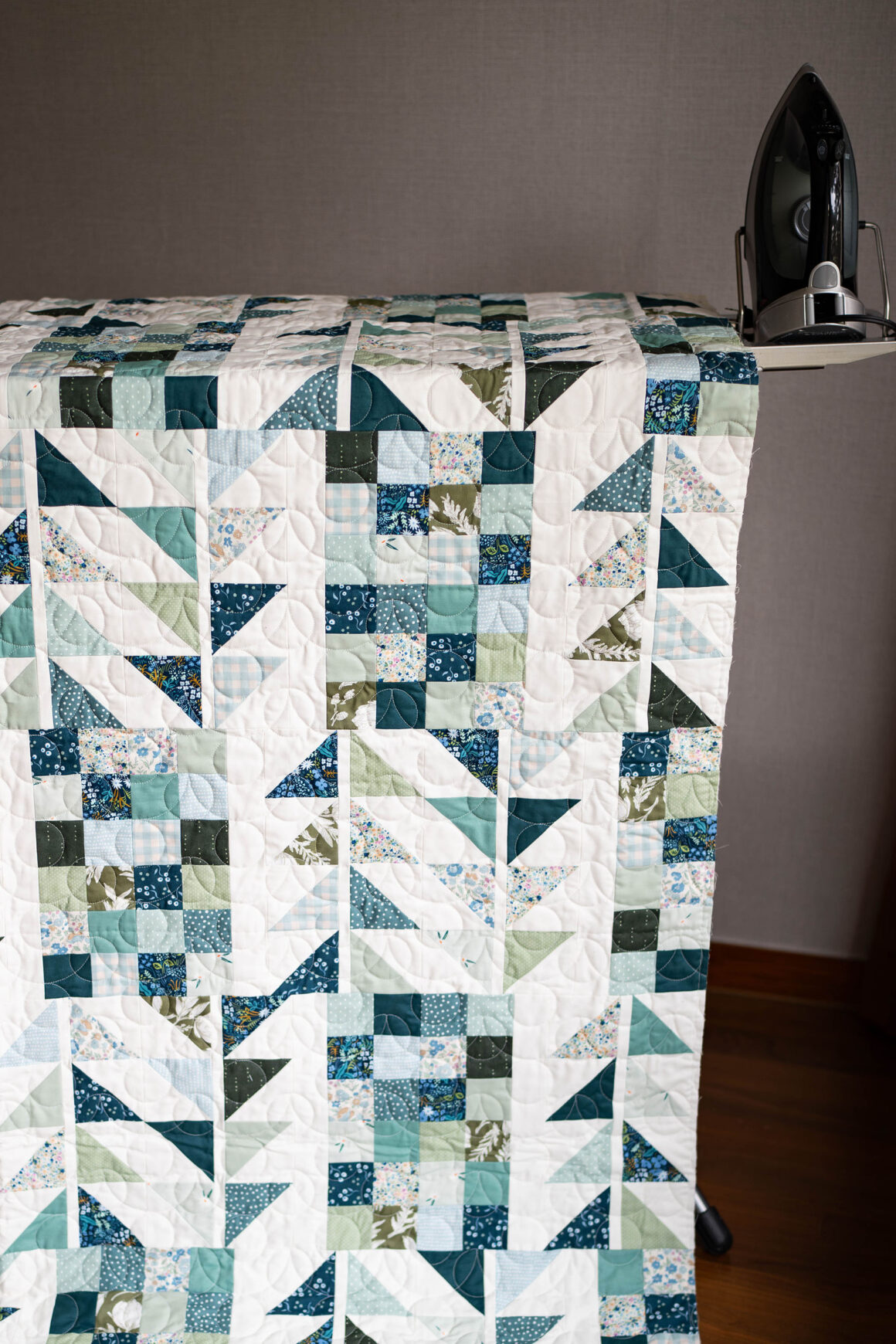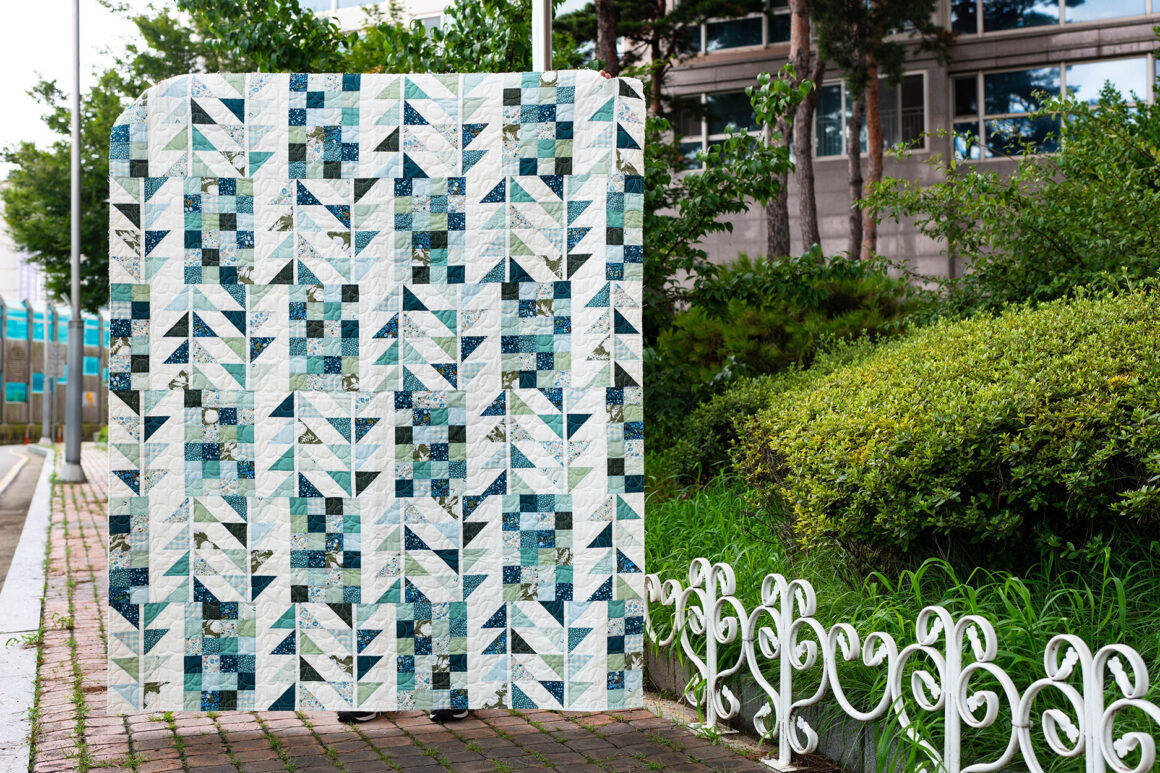 I had a lot of fun with this quilt and it turned out to be a great scrap buster as well! It's written for both fat quarters and scraps, so if you have a bunch of square scraps left over from other projects, Great Heights could help you use those up. It's also a pretty quick sew since the units come together easily.
Not only does this pattern work well with lots of random prints, it looks really fun in all solids too. @MaechenMarie tested this pattern before it was released and used her signature solids palette to create this child throw size Great Heights: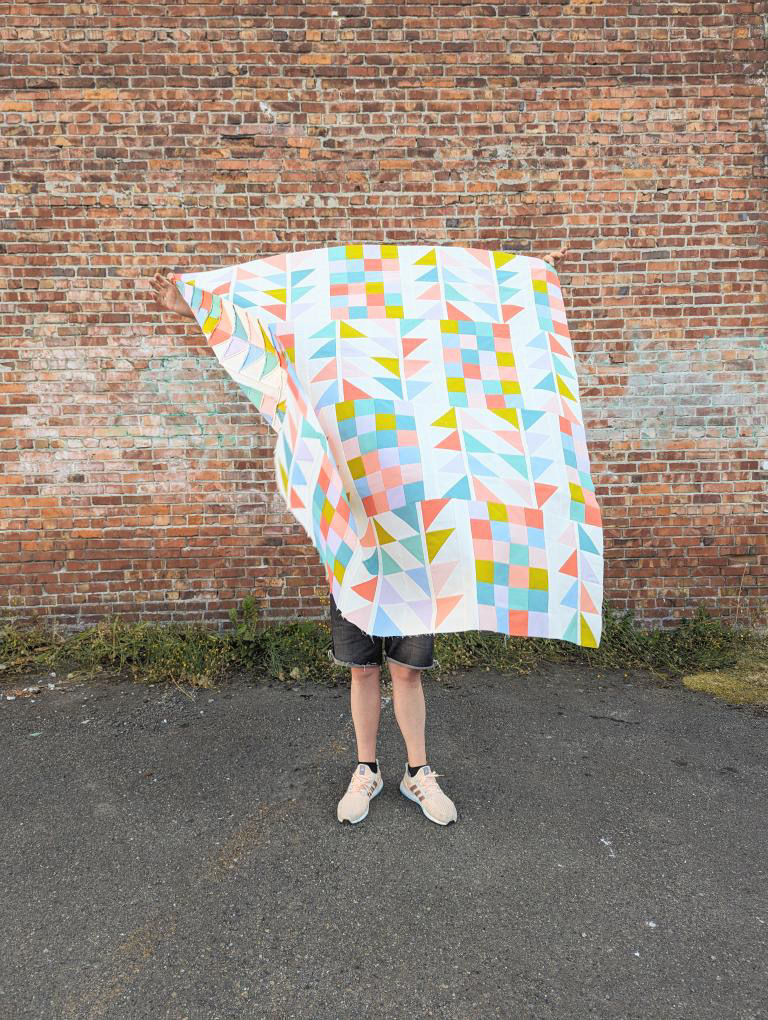 If you'd rather a premade kit, two fabulous shops both tested and created their own bundles/kits to make it super easy for you!
The first shop is Kristin Quinn Creative. Kristin paired light and summery prints together and sewed up this beautiful Great Heights: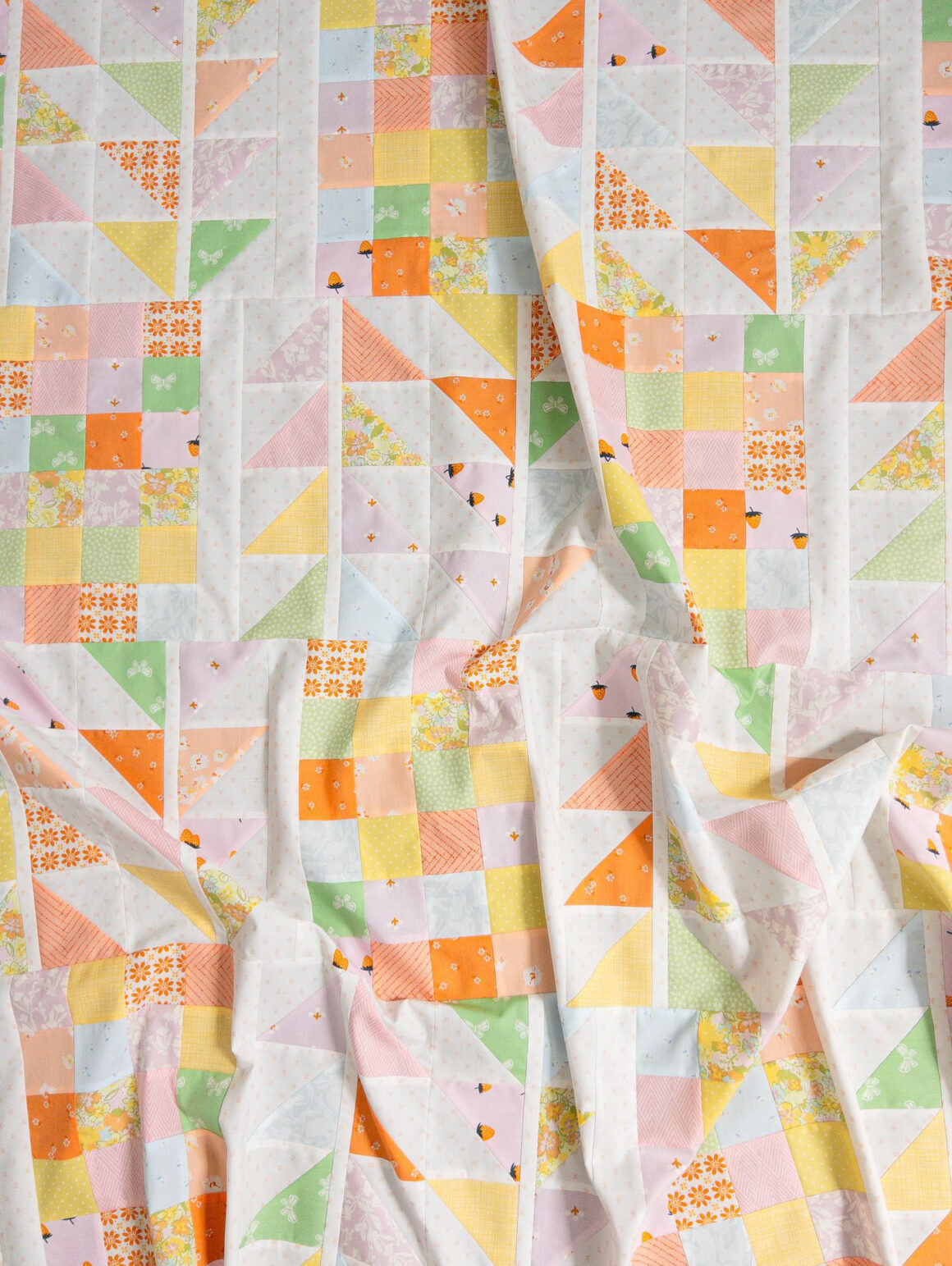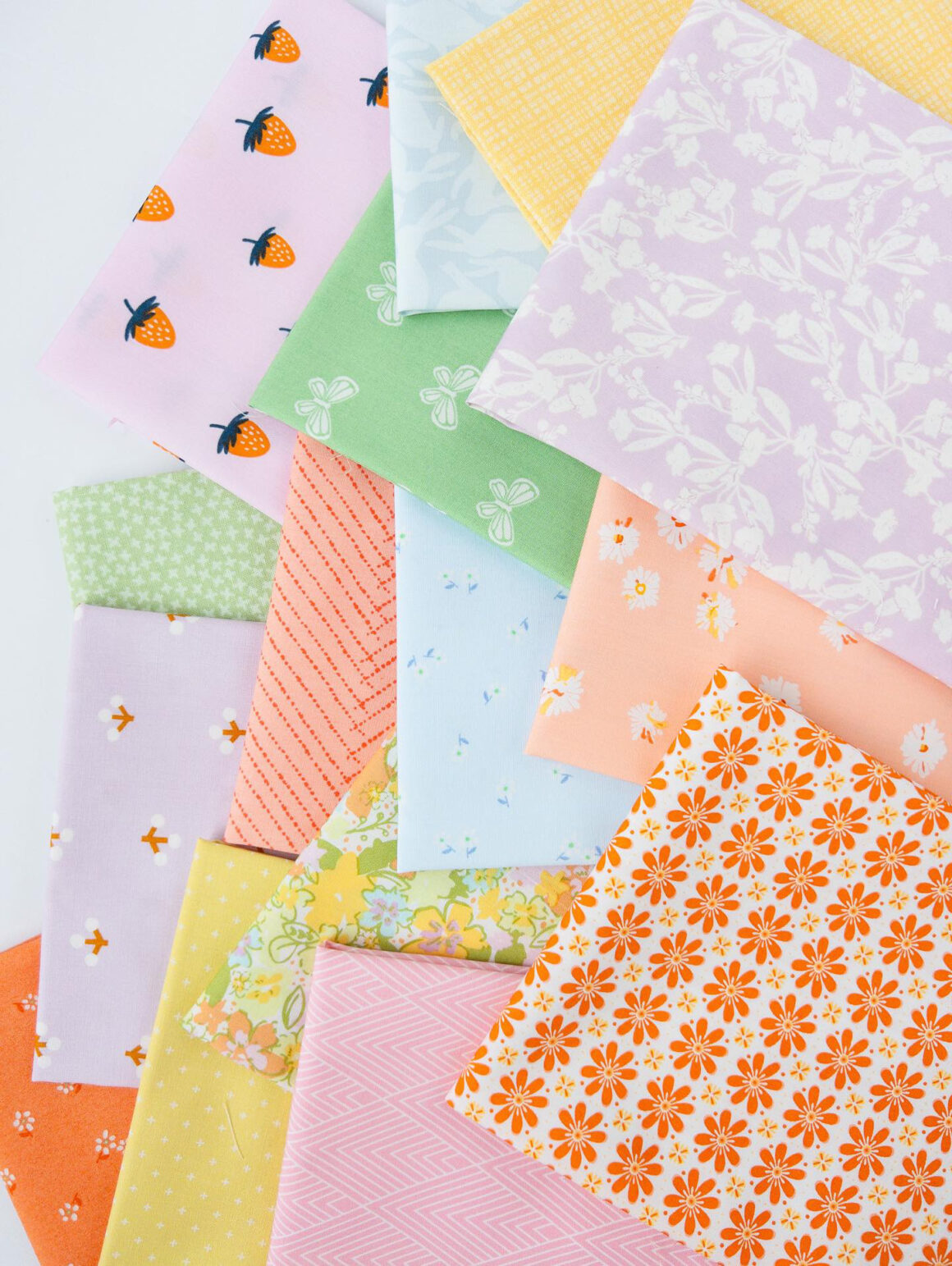 The second shop is Babbs and Gertie. Stacie went with vibrant summery colors that will flow perfectly into fall in her Great Heights quilt: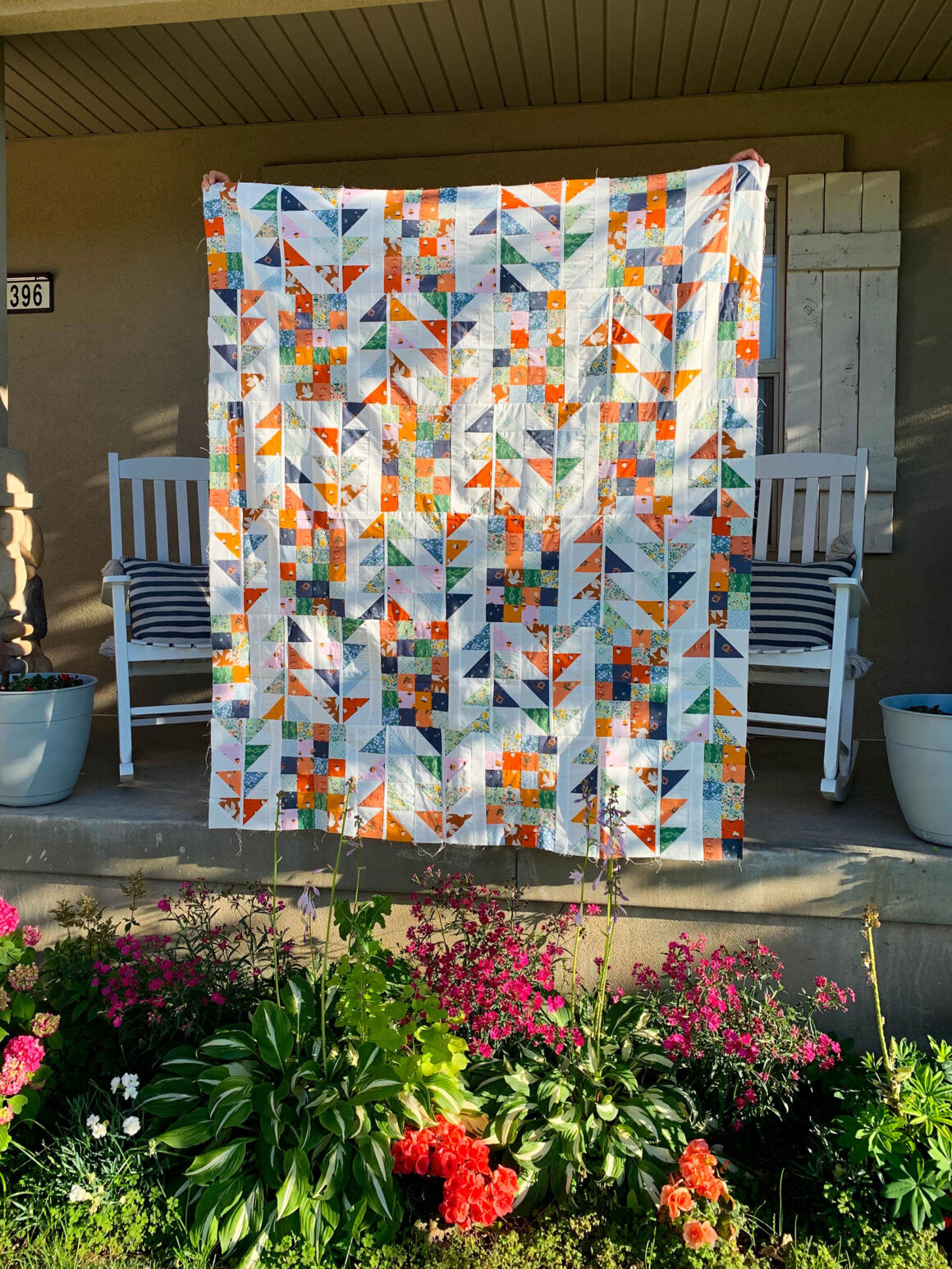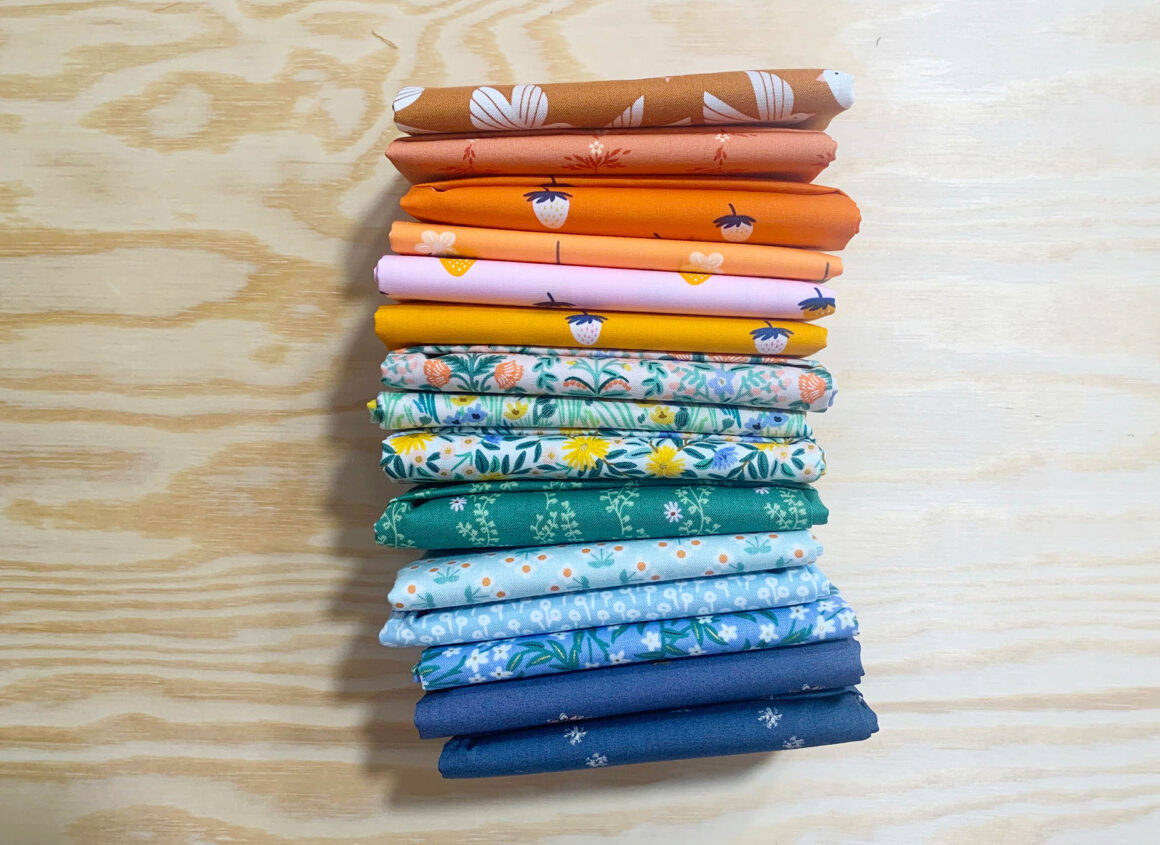 Are you ready to make your own Great Heights quilt? The pattern is waiting for you in the shop!