Where do I begin?! The Heartspun quilt pattern went live in January so I'm just going to pretend that I'm casually late to the party, lol! You can find this fun and scrappy heart pattern in the shop HERE.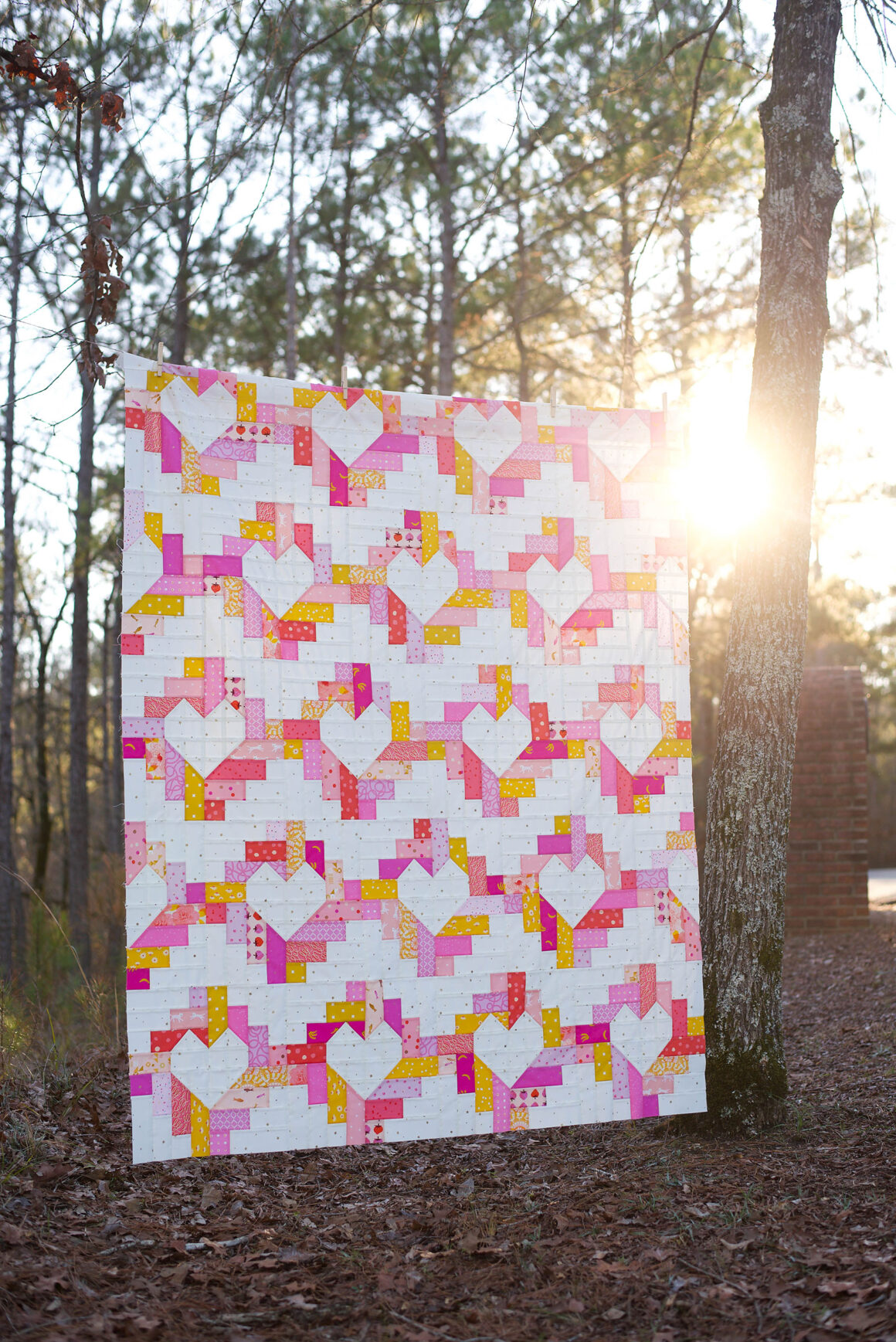 Now, if this pattern looks somewhat familiar, you'd be correct! The Heartspun pattern is the sister quilt to my original Homespun quilt. I've had this design variation tucked away deep in my computer for years so it was time to finally get it out of my head and onto paper!
This pattern is written for fat quarters and is also easy to use with scraps (this seems to be a theme with 99% of my patterns, ha!). I just love seeing tons of pretty fabrics all in one quilt…so it just makes sense!
This version of the pattern was made completely with Ruby Star fabrics…lots of fat quarters from random collections over the past few years with a low volume gold star print for the background.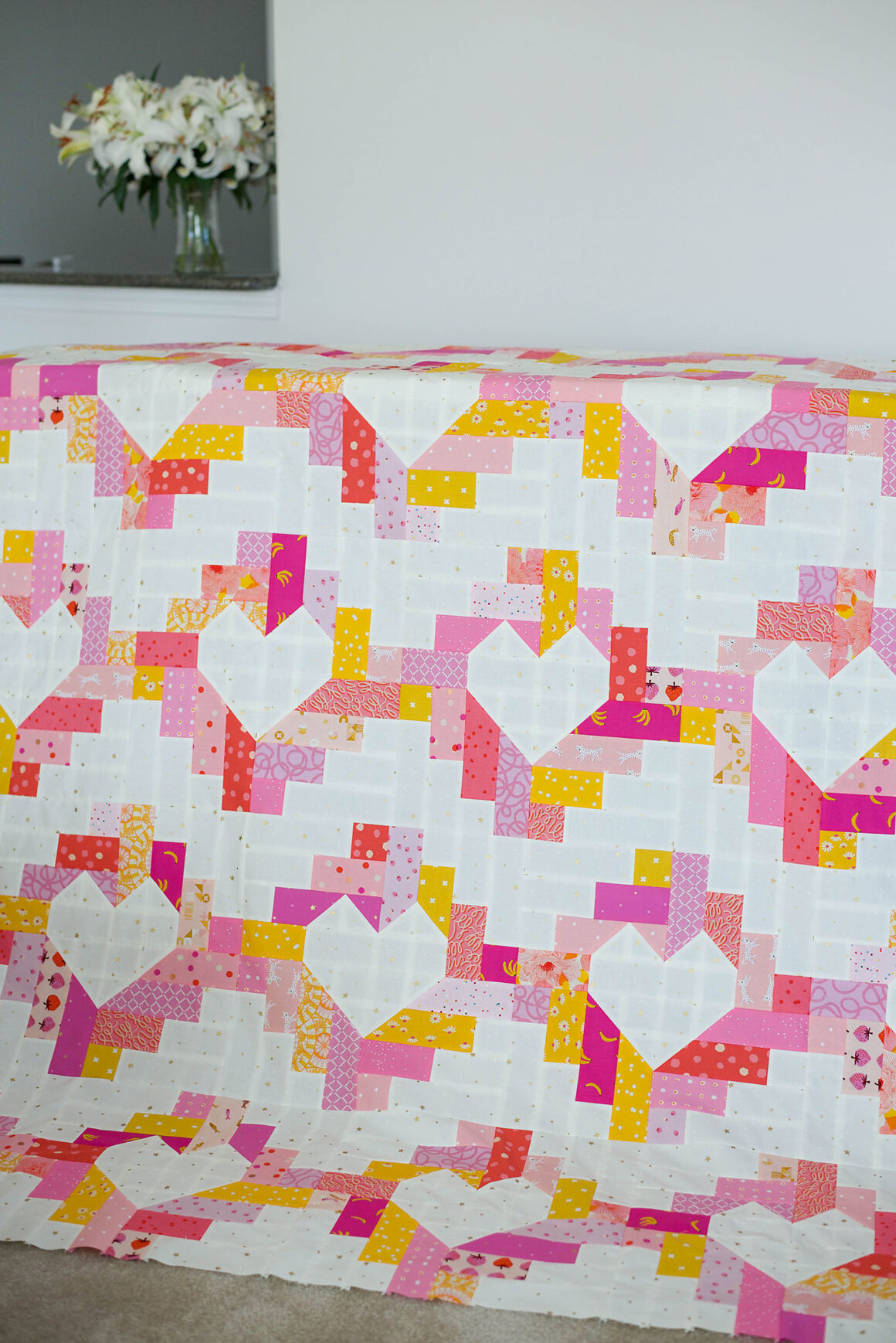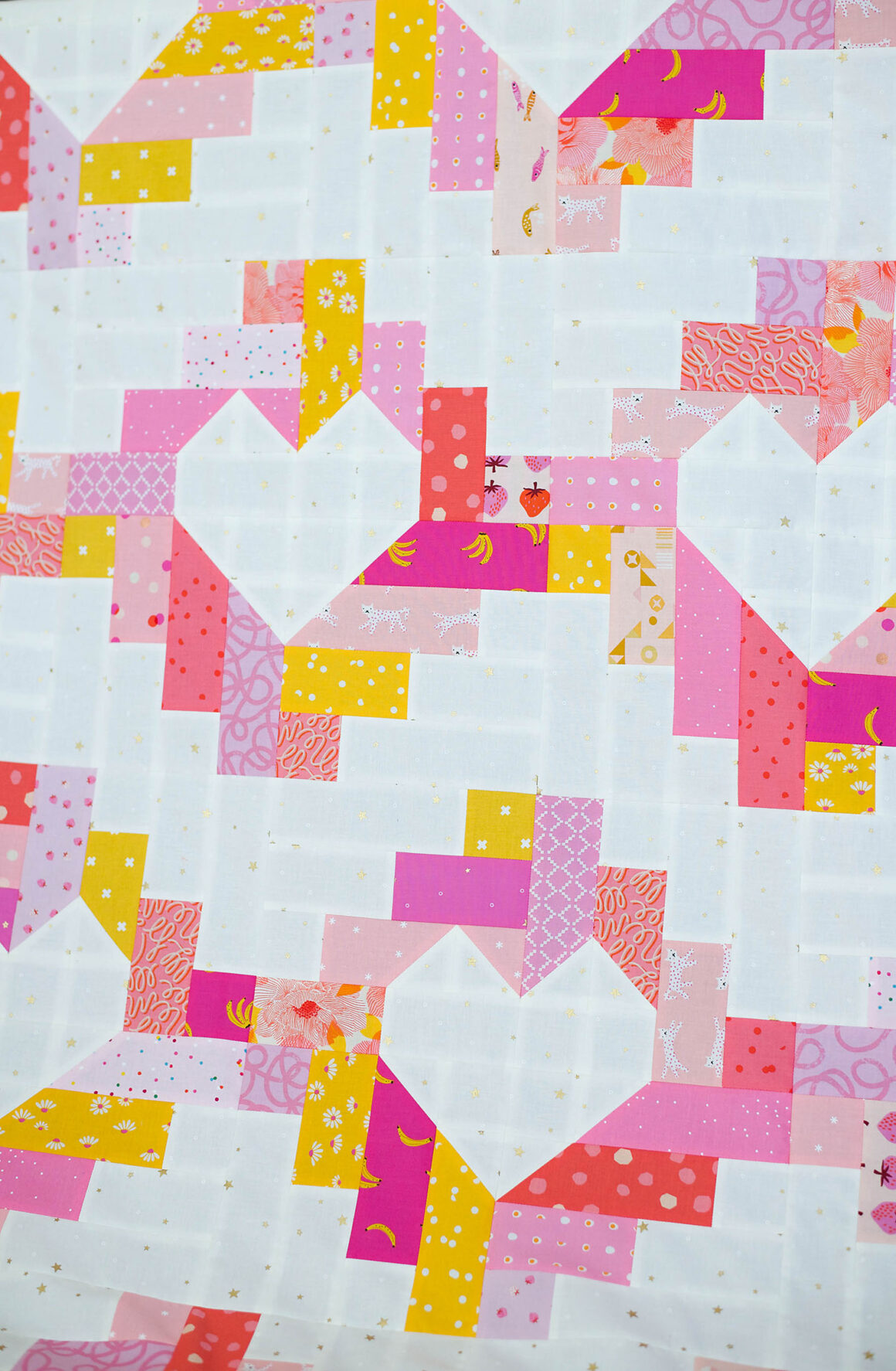 This quilt will officially NEVER leave my possession! It's just sooooo beautiful! Plus, I've been dying to use that hot pink with bananas print for what feels like forever now. Success!
One good rule for heart quilts is to not fall into thinking of them as being just for Valentine's Day…because they 100% are not! While creating the pattern, I actually made a holiday version as well: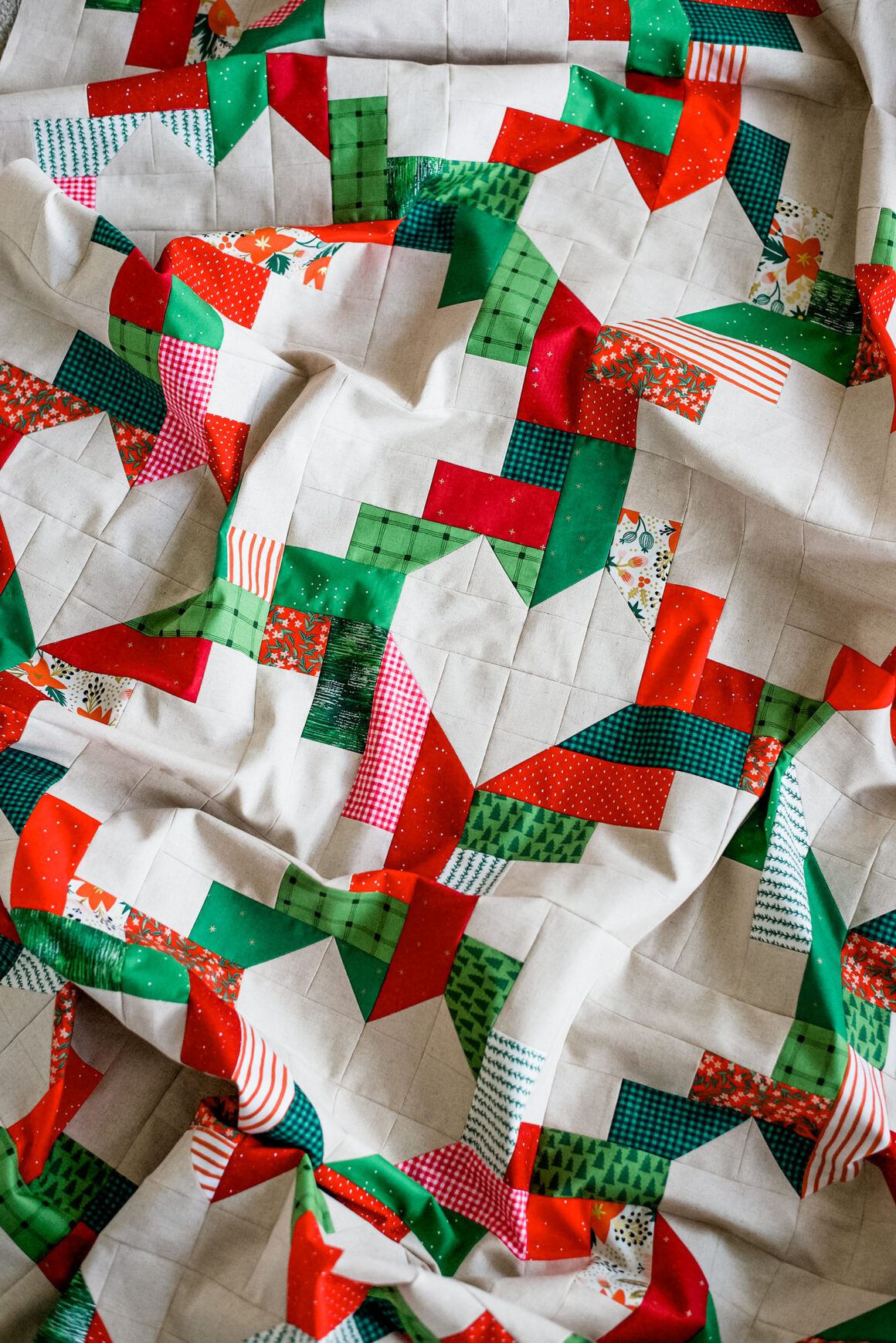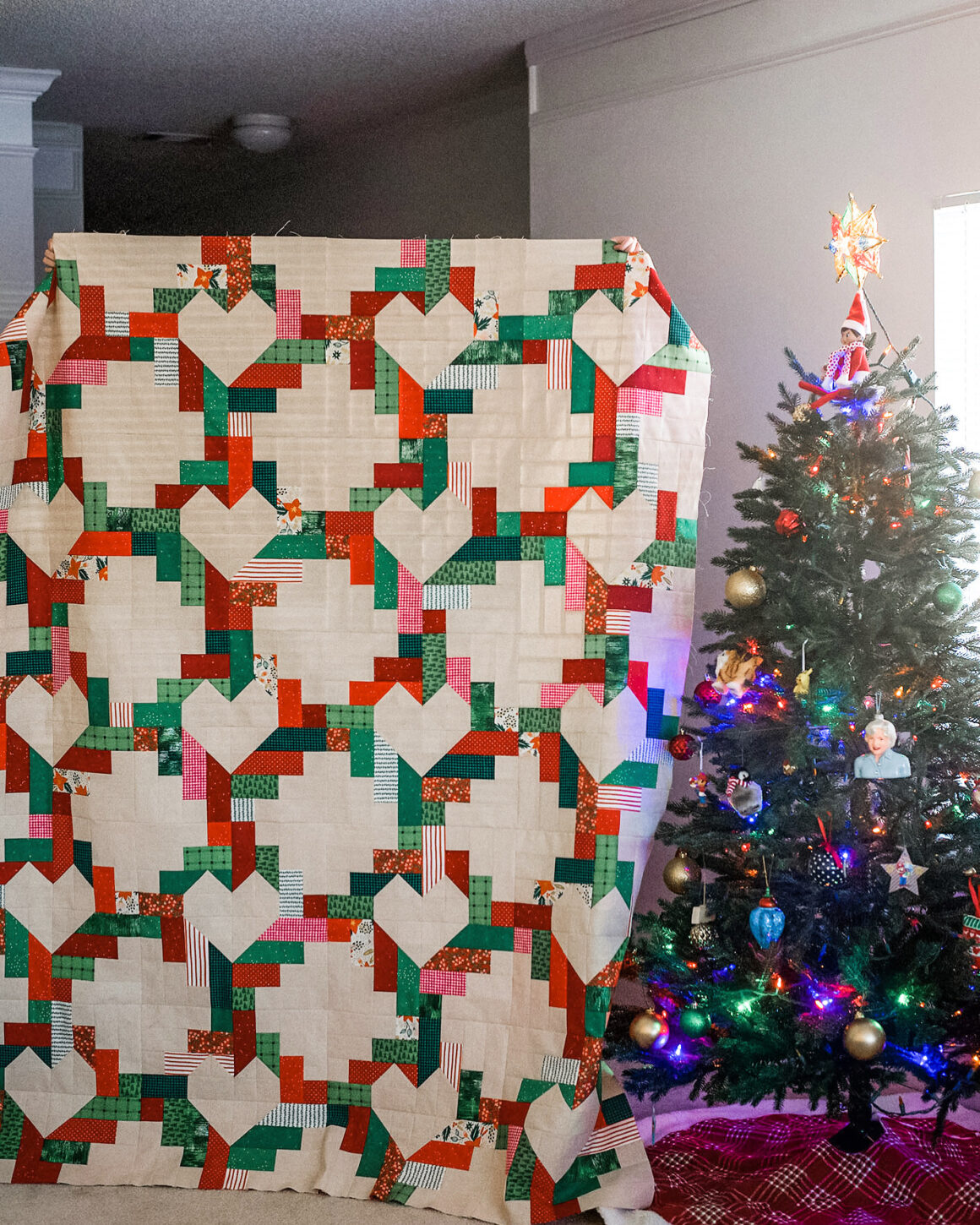 I used a green and red holiday fq bundle and paired it with a yummy Essex linen in 'natural' for the background. I could go on and on about how much I love sewing with Essex but that's another story for another day. 😉
In additional to being a great pattern to use up your scrap stash with, the Heartspun pattern includes two layouts for the quilt: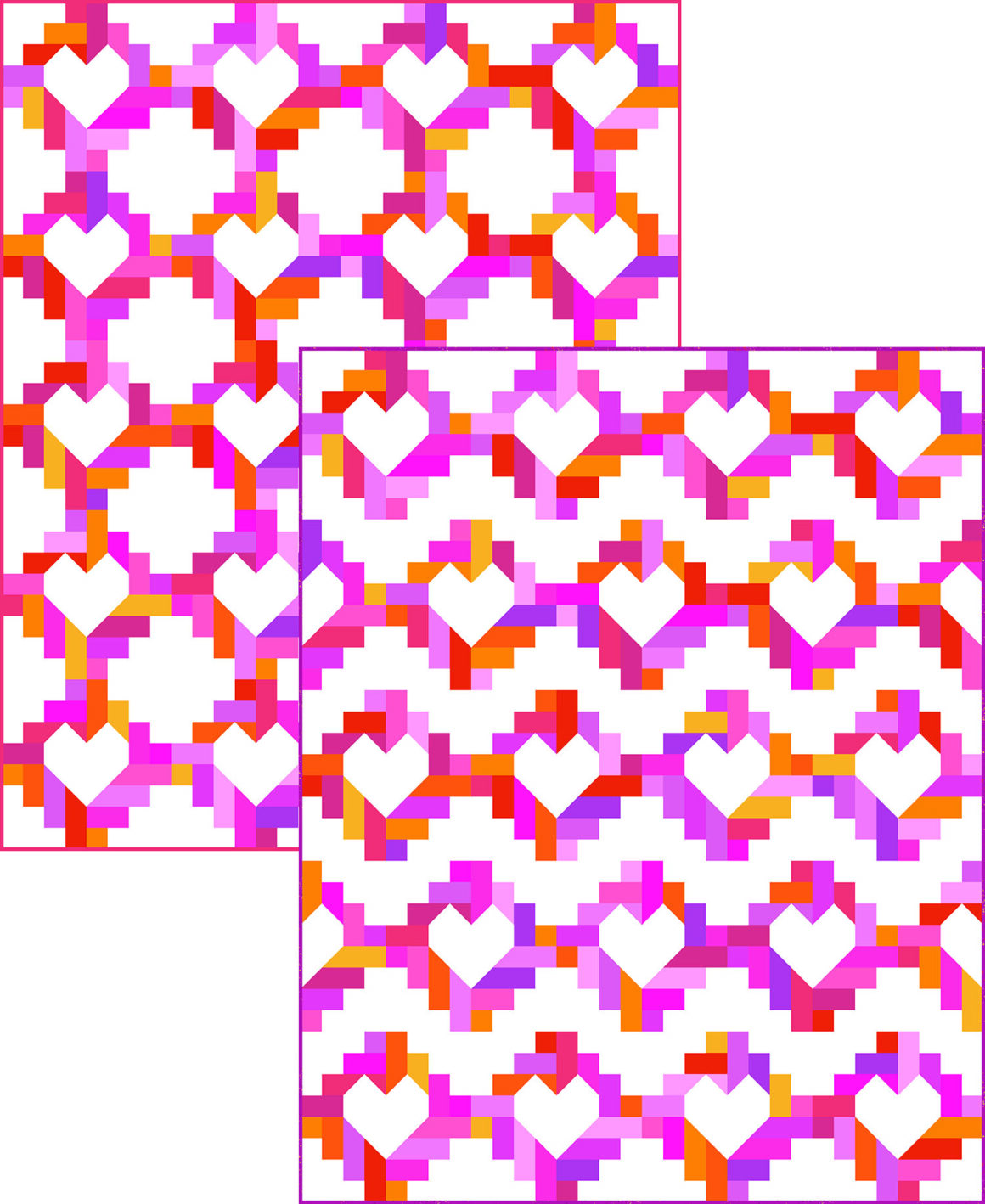 The left mockup is the 'stacked' layout and the right version is the 'staggered' layout. The pattern walks you through both, making it easy to full customize your quilt!
And now onto the Heartspun Testers + Shops with kits:
Kristin Quinn Creative (kit available) – IG @KristinQuinnCreative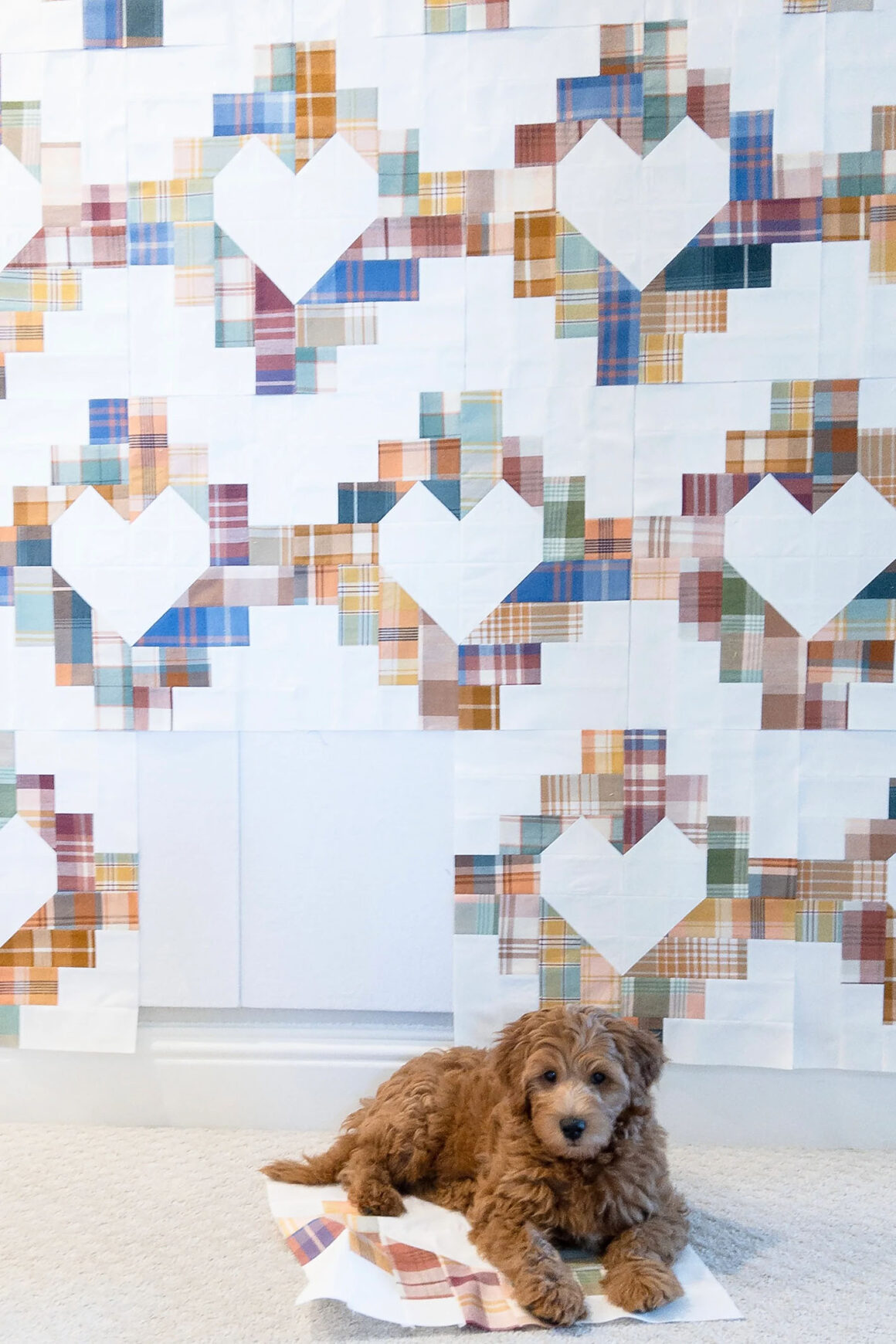 Amy of @AmyJohnstonRobertson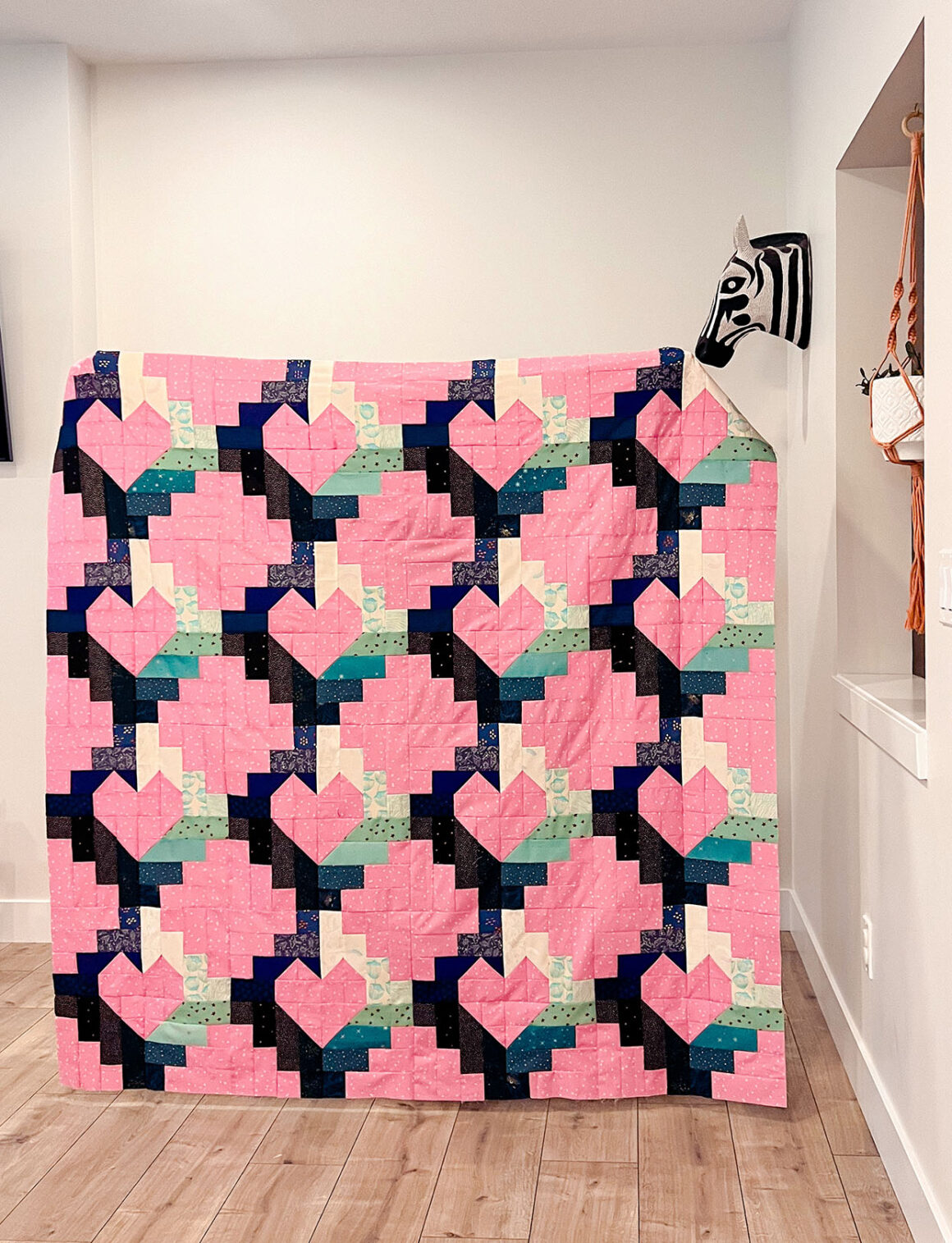 Piper Autumn Fabrics' (kit available)– IG @PiperAutumnFabrics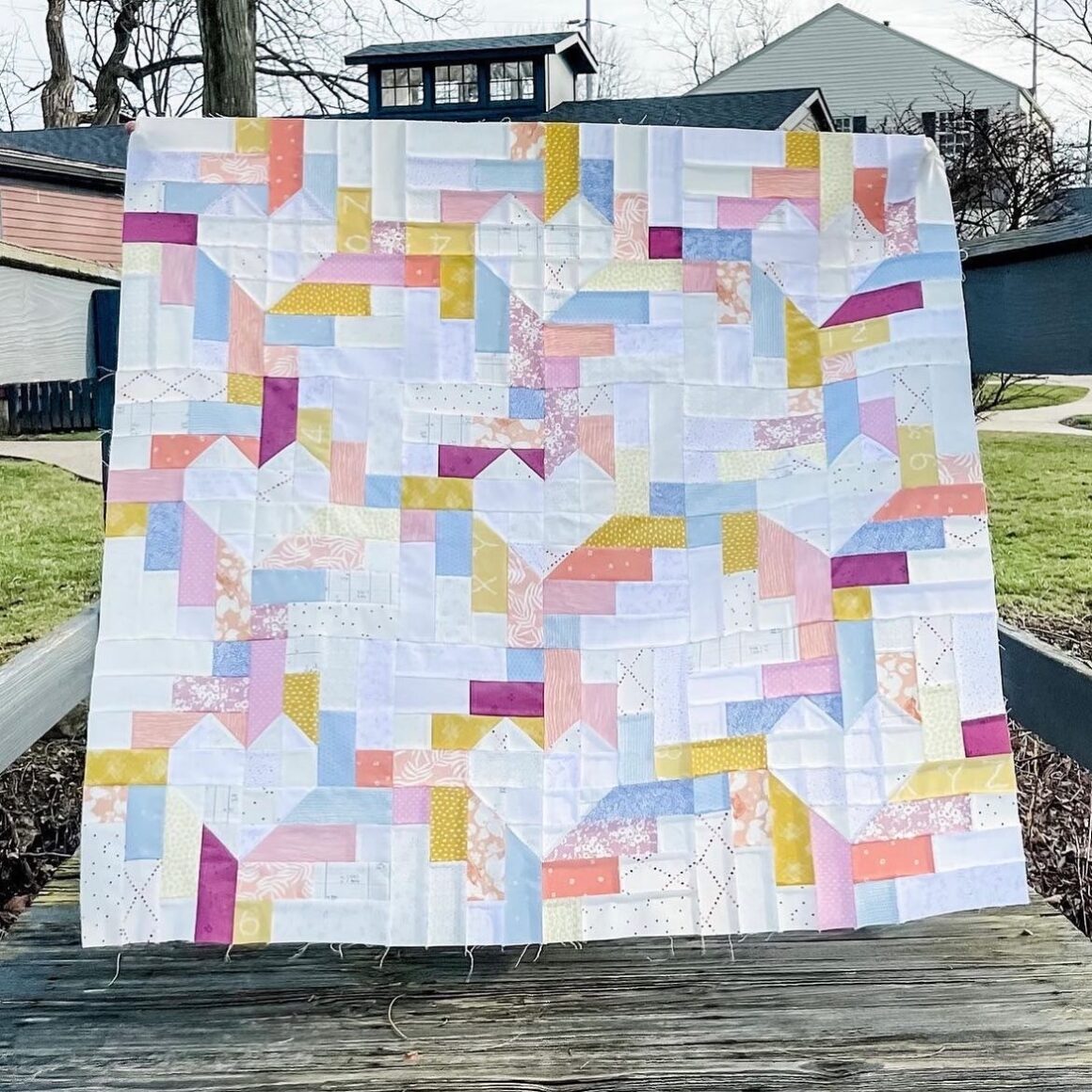 If you're ready to sew up your own Heartspun, you can grab a copy over in the shop.