With endless customization options, the Homespun Quilt is now available in my shop!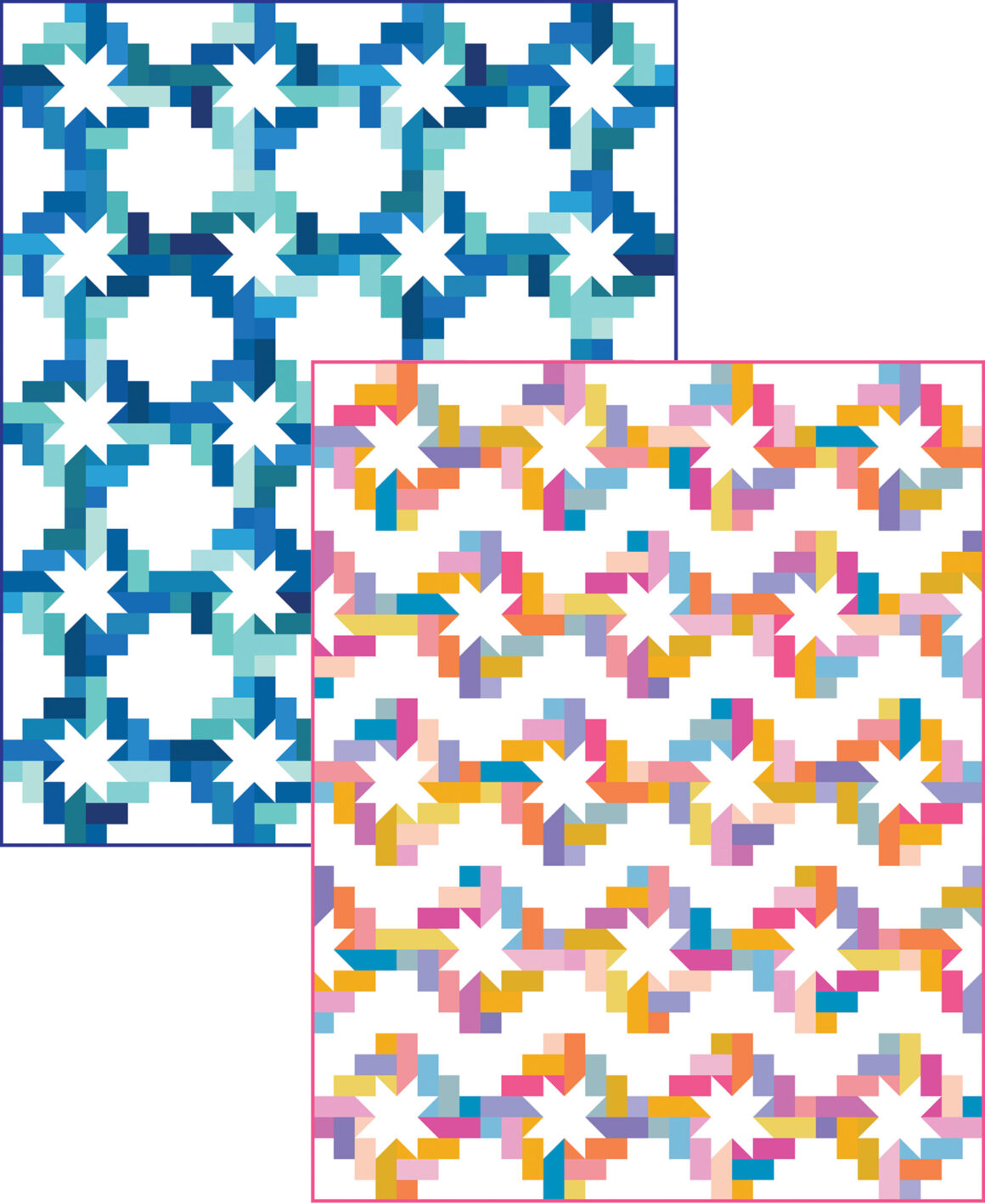 My love of stars continues for yet another quilt! The Homespun quilt is a fat quarter and scrap friendly pattern that includes two layouts! Seriously, nothing is better than having a bunch of options included in a pattern. 😉
I always fall in love with fabric collections and then have trouble narrowing it down to only a few fabrics for a quilt…so I designed the Homespun pattern to work cohesively with lots of prints!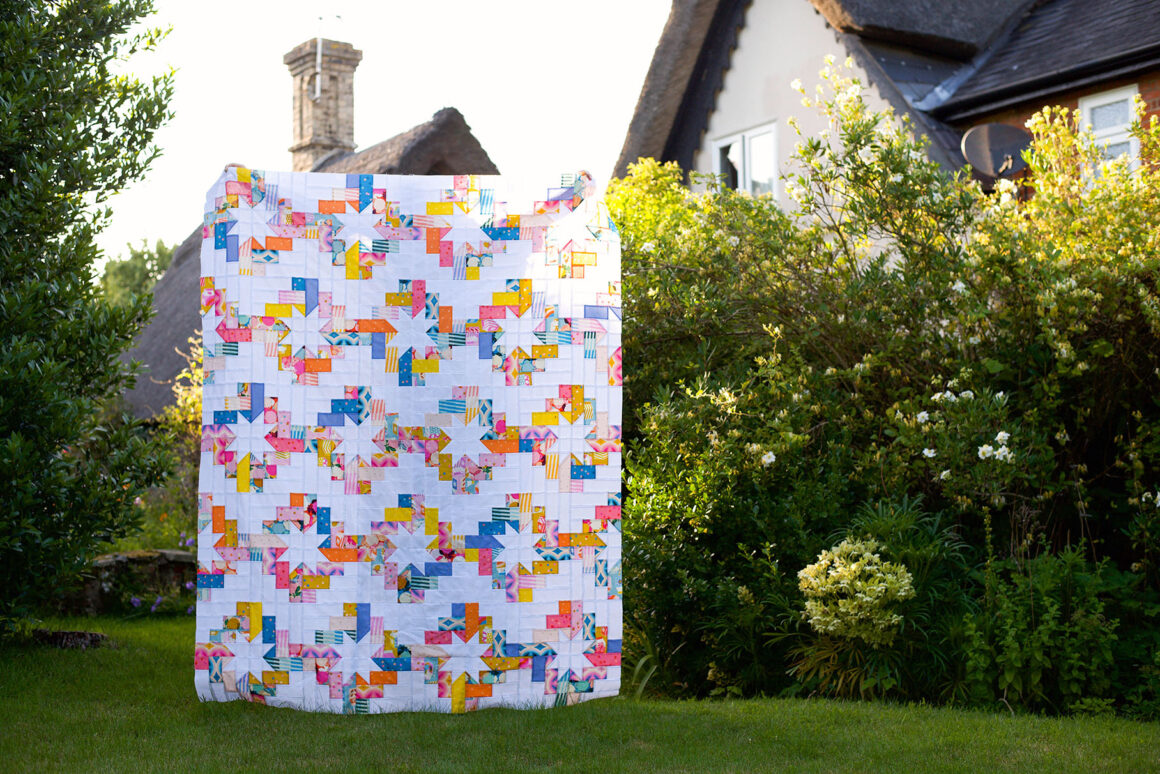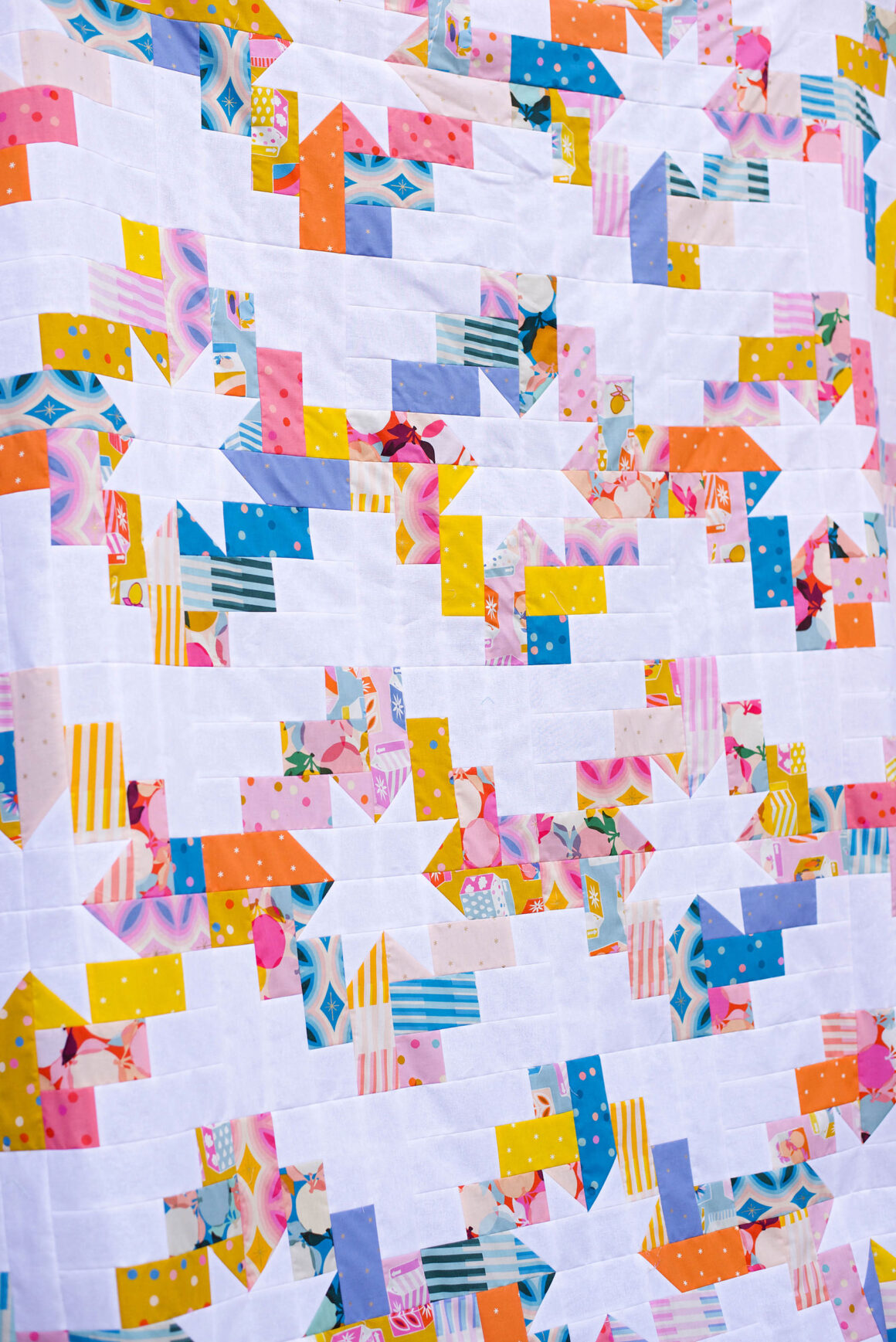 I knew immediately upon seeing the Clementine collection of fabrics by Melody Miller for Ruby Star Society that I had to turn them into a Homespun quilt! And boy do they look good all together! This quilt was also sewn in the 'staggered' layout included in the pattern.
If you're more of a scrappy quilter, the pattern includes a breakdown of how to make individual blocks from your stash too. I got scrappy with this rainbow version of the Homespun pattern: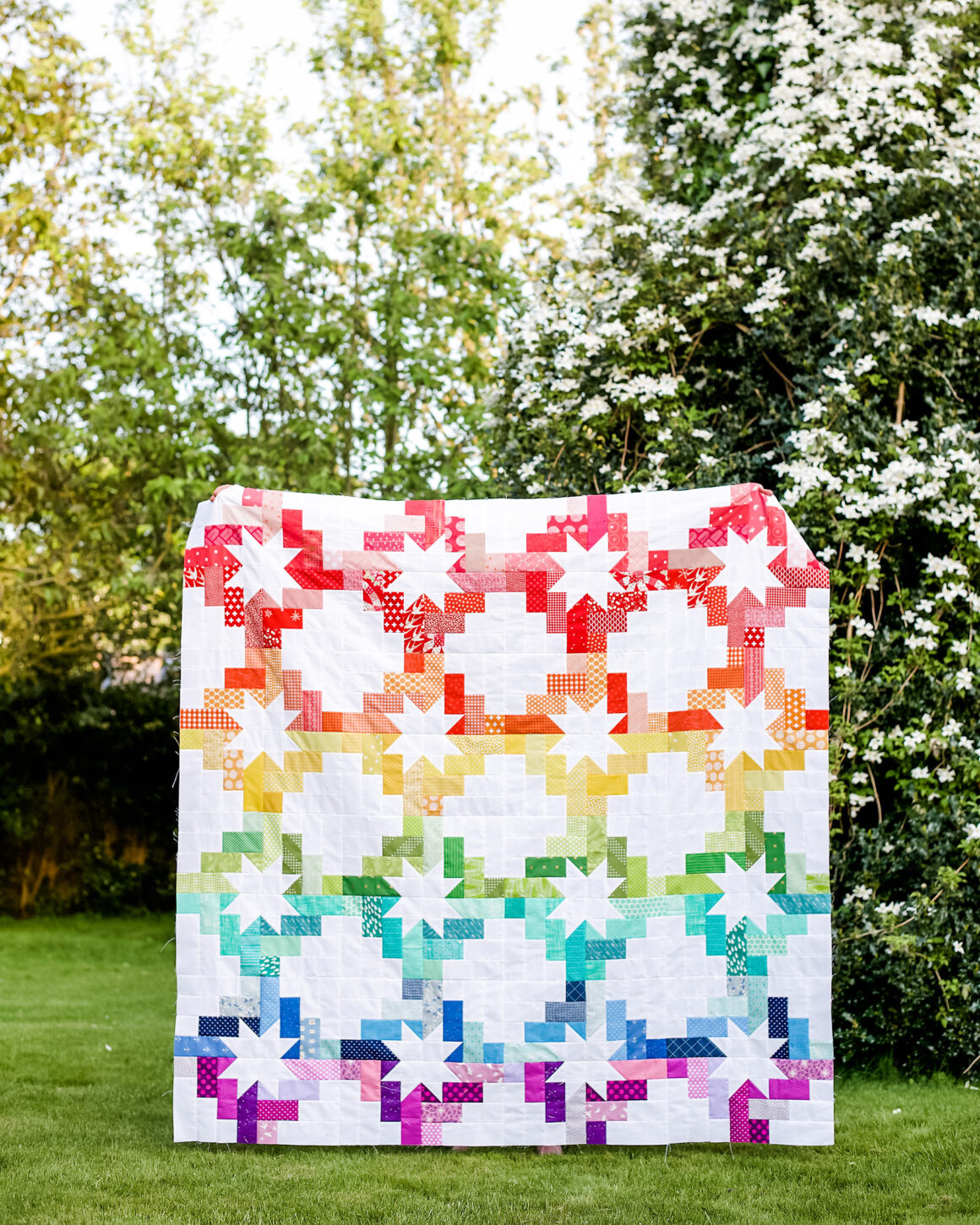 Not sure I'll ever get tired of using my scraps for a rainbow layout! And you can see that this layout is different than the first quilt shown…this layout is the 'stacked' layout. Soooo many choices!
If you're looking for quilt kits, I've got you covered for those! Scribbly Gum Quilt Co and Rosie Girl Quilting have both put together some wonderfully curated kits for you that make getting started on the pattern super easy!
Jodie (@jozmakesquilts) is the woman behind Scribbly Gum Quilt Co and she has put together a lovely kit that will let you create this same quilt: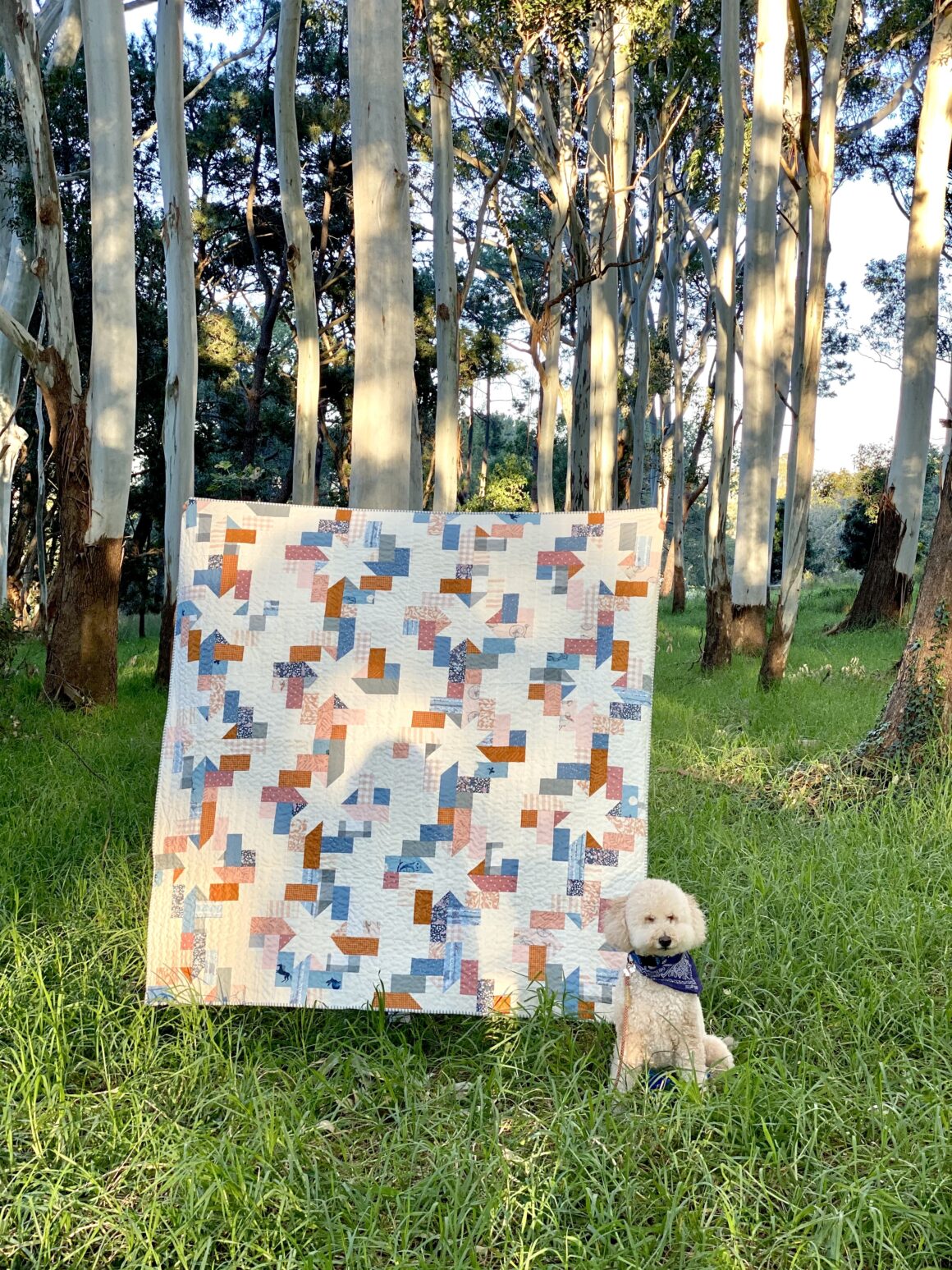 You can find her kit HERE…but sorry guys, Duffron the dog is not included, lol!
The second quilt you can get your hands on is by the lovely ladies, Emily and Mary, of Rosie Girl Quilting. Just look at this beauty!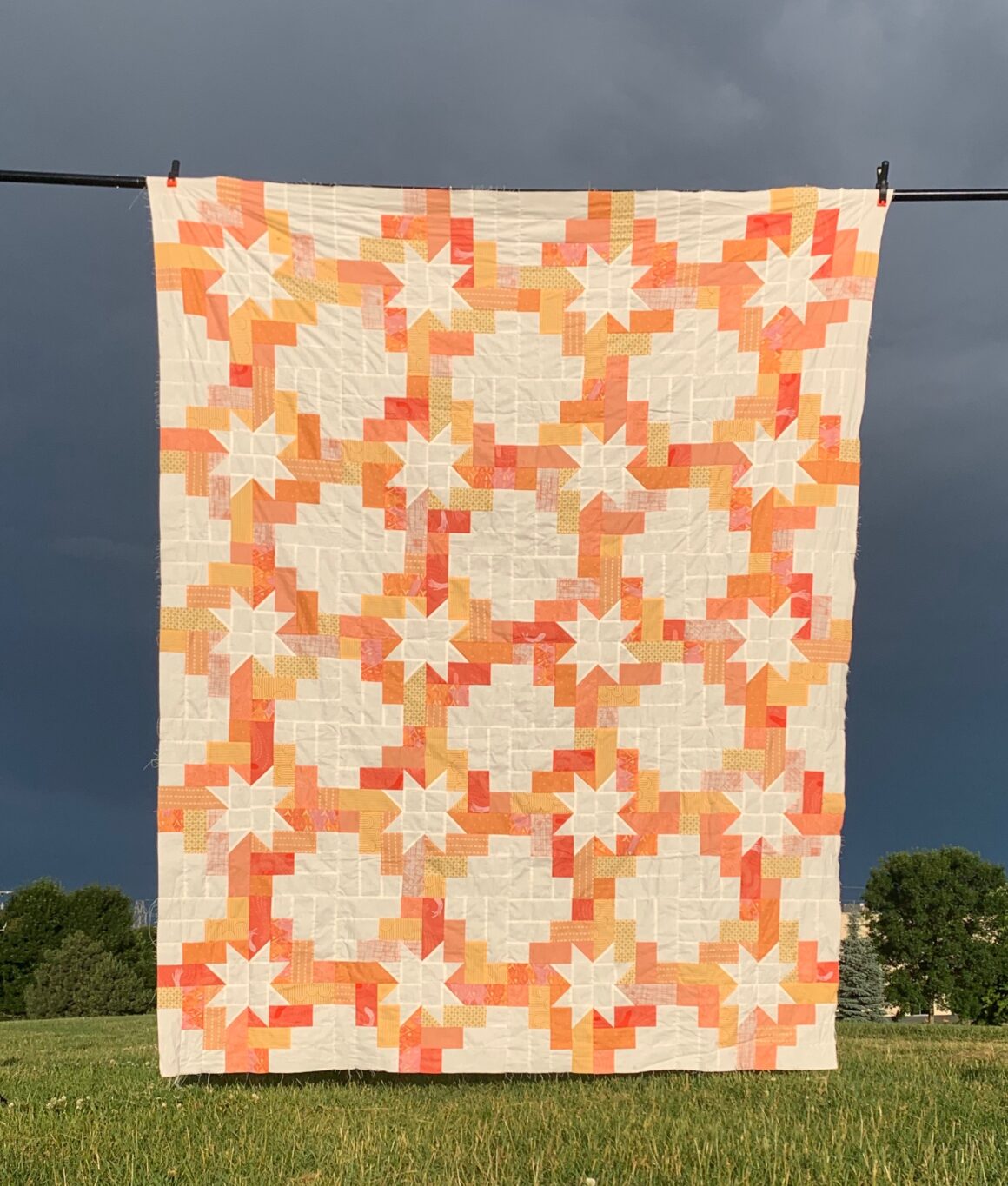 Their version of the Homespun quilt looks amazing in multiple shades of peachy pinks! Find there quilt kit HERE.
Now if those aren't enough versions of the quilt for you to admire, I have more! As with every pattern I create, I have a group of wonderful quilters work on the pattern ahead of the release to help make sure the pattern is 100% ready to go to! I'm so very thankful to them for their time and proofreading skills…and of course their sewing skills. Take a peek at their work and head over to check out their accounts on Instagram!
Genna of WetMountainQuiltCo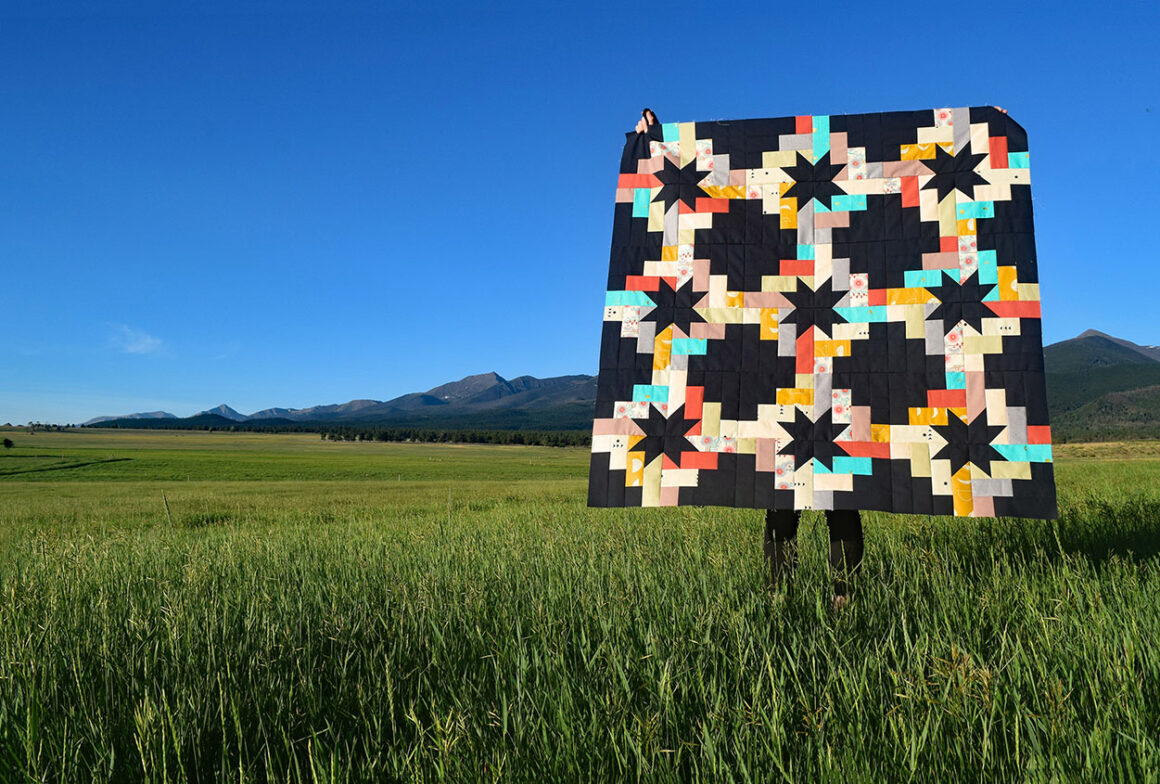 Elizabeth of ElizabethBolten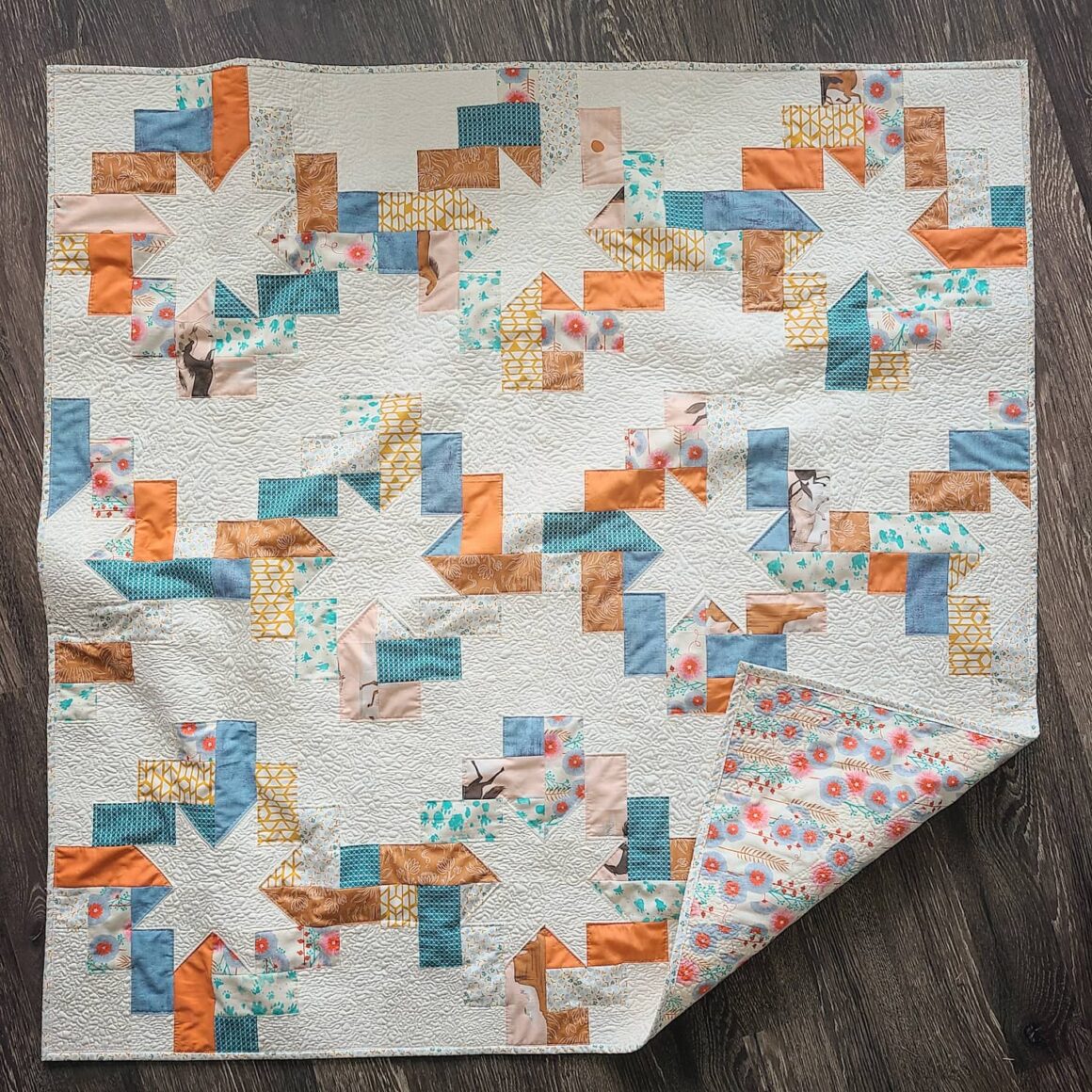 Deidra of QuiltyObsession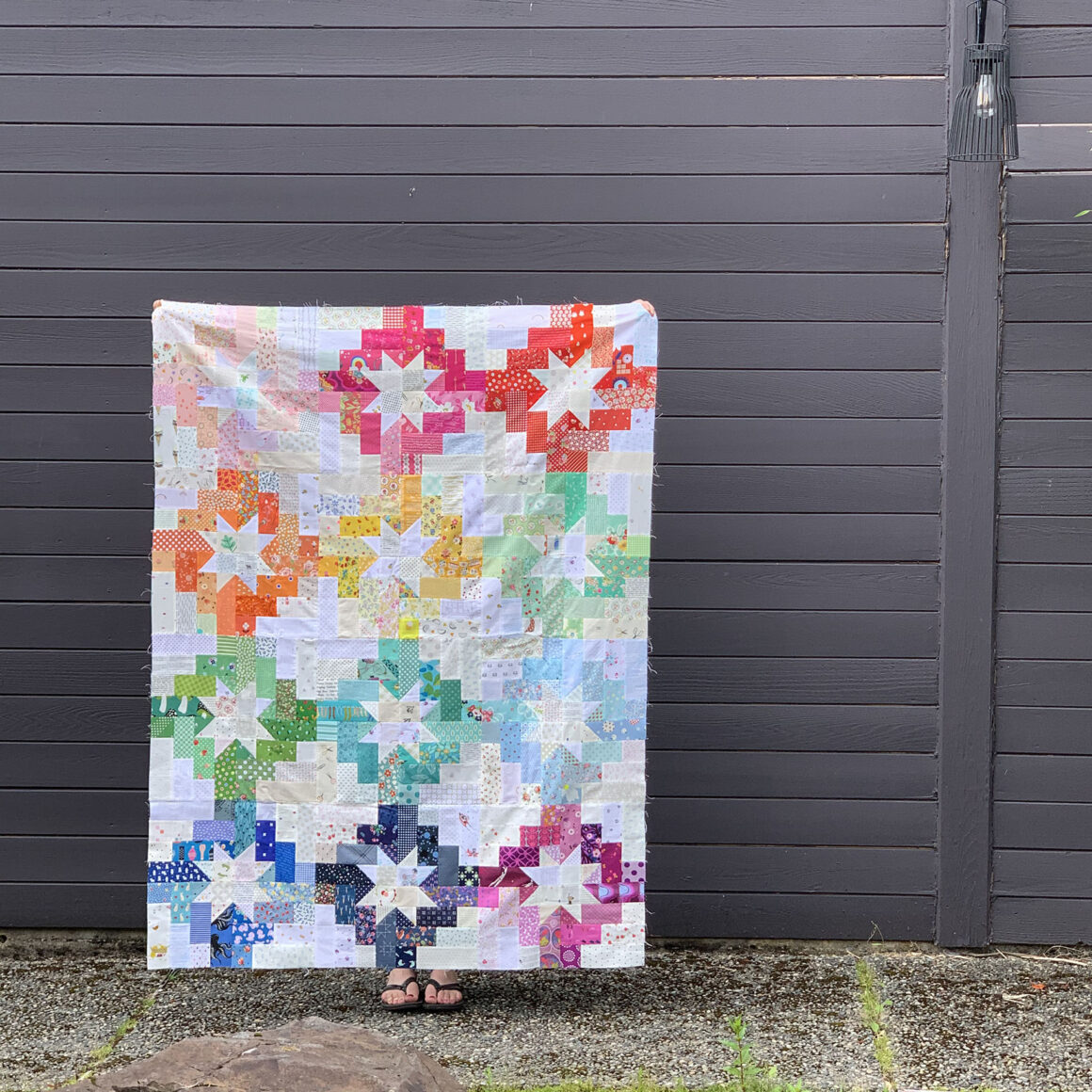 Kelly-Anne of MyStitchingJournal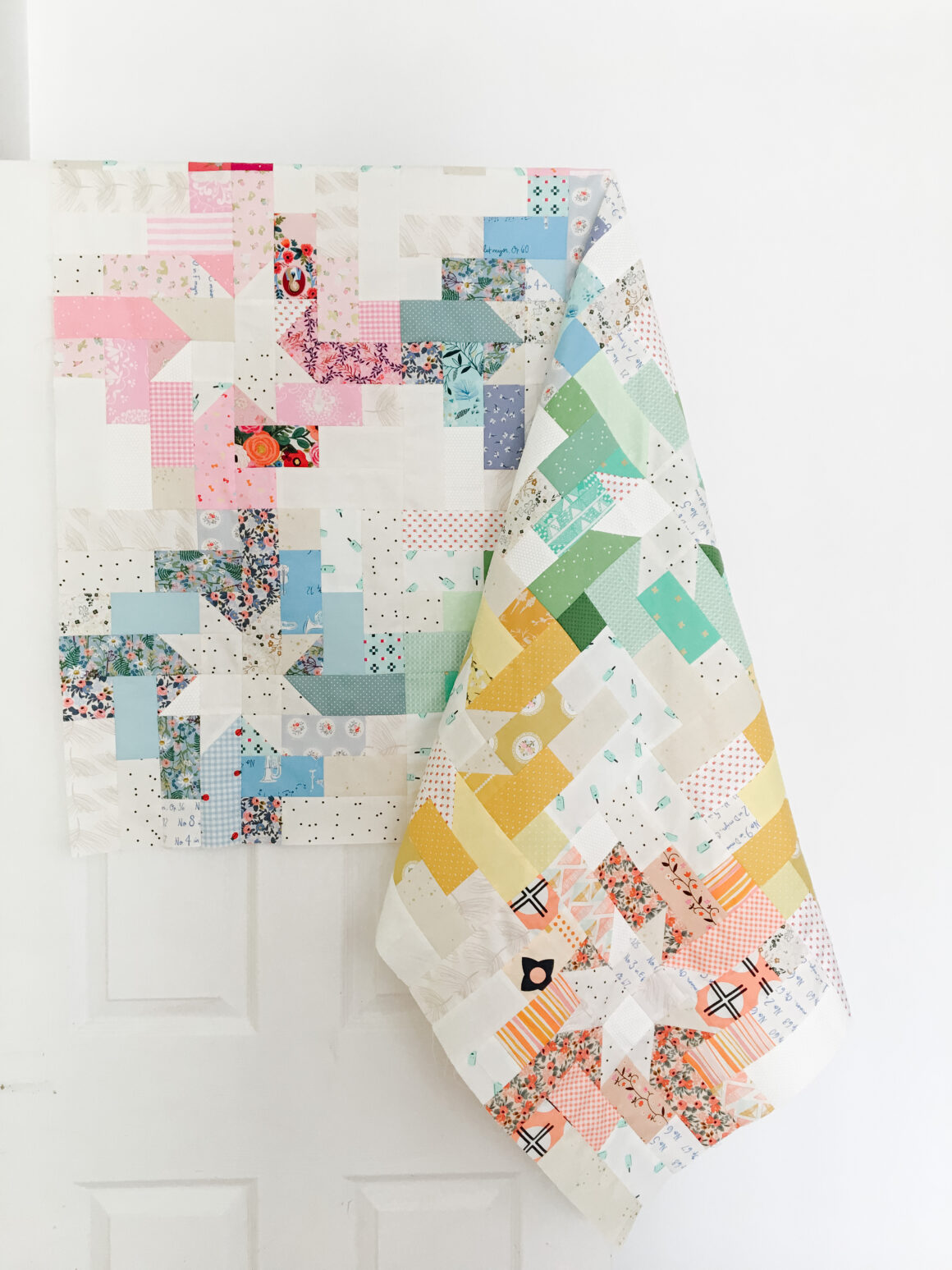 Claire of ClaireandHerCrafts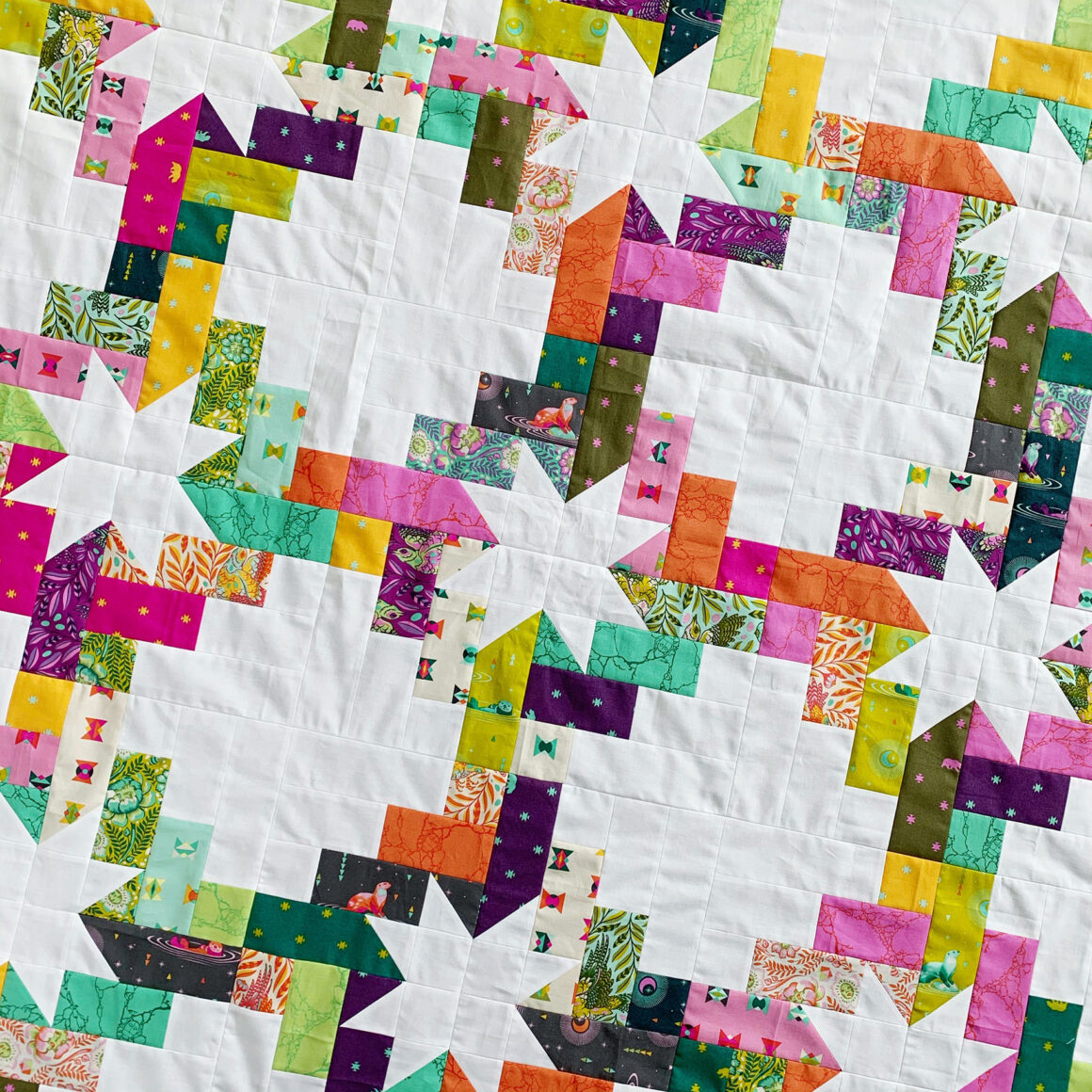 Mary of mcgewa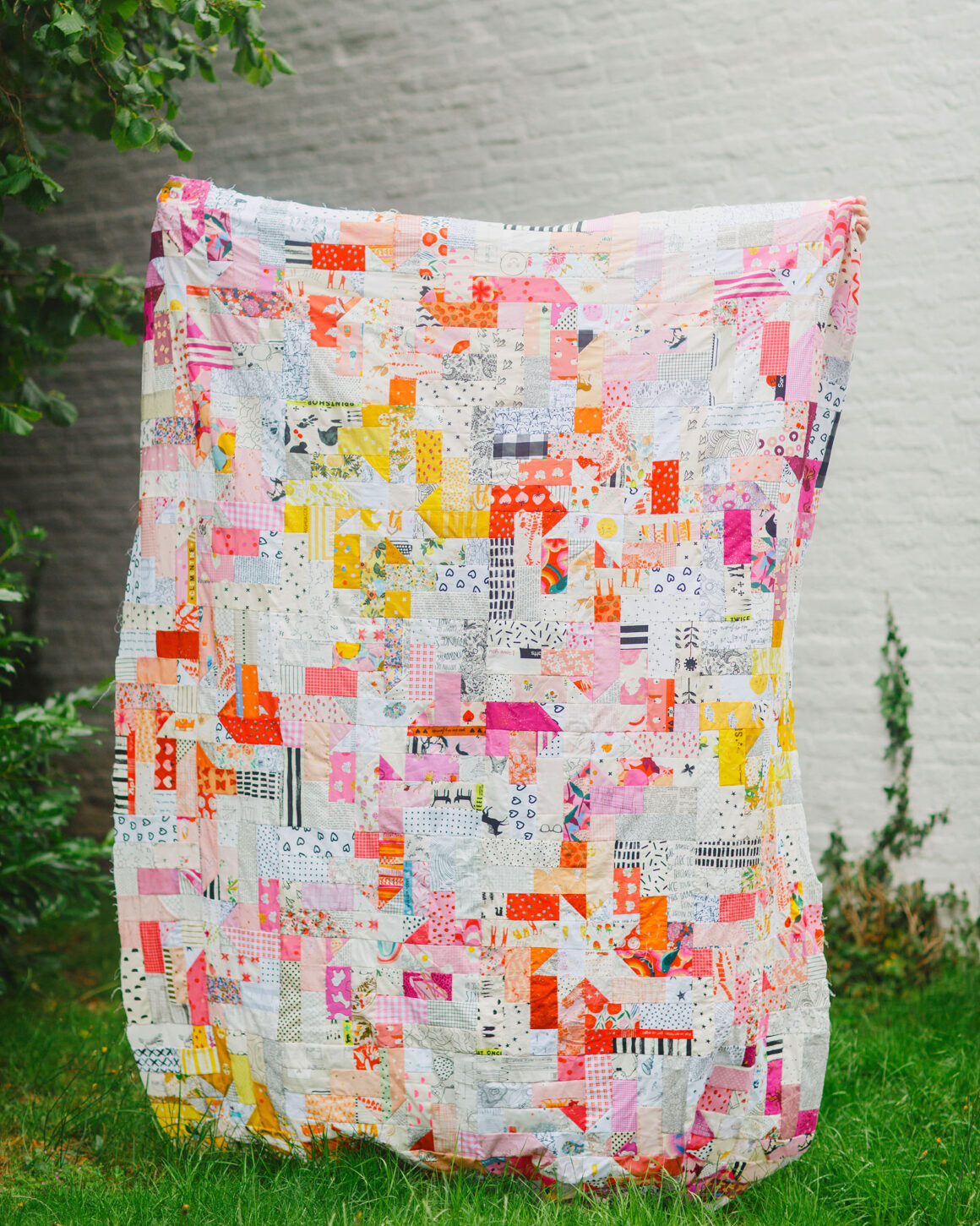 Joy of TheMakingsofJoy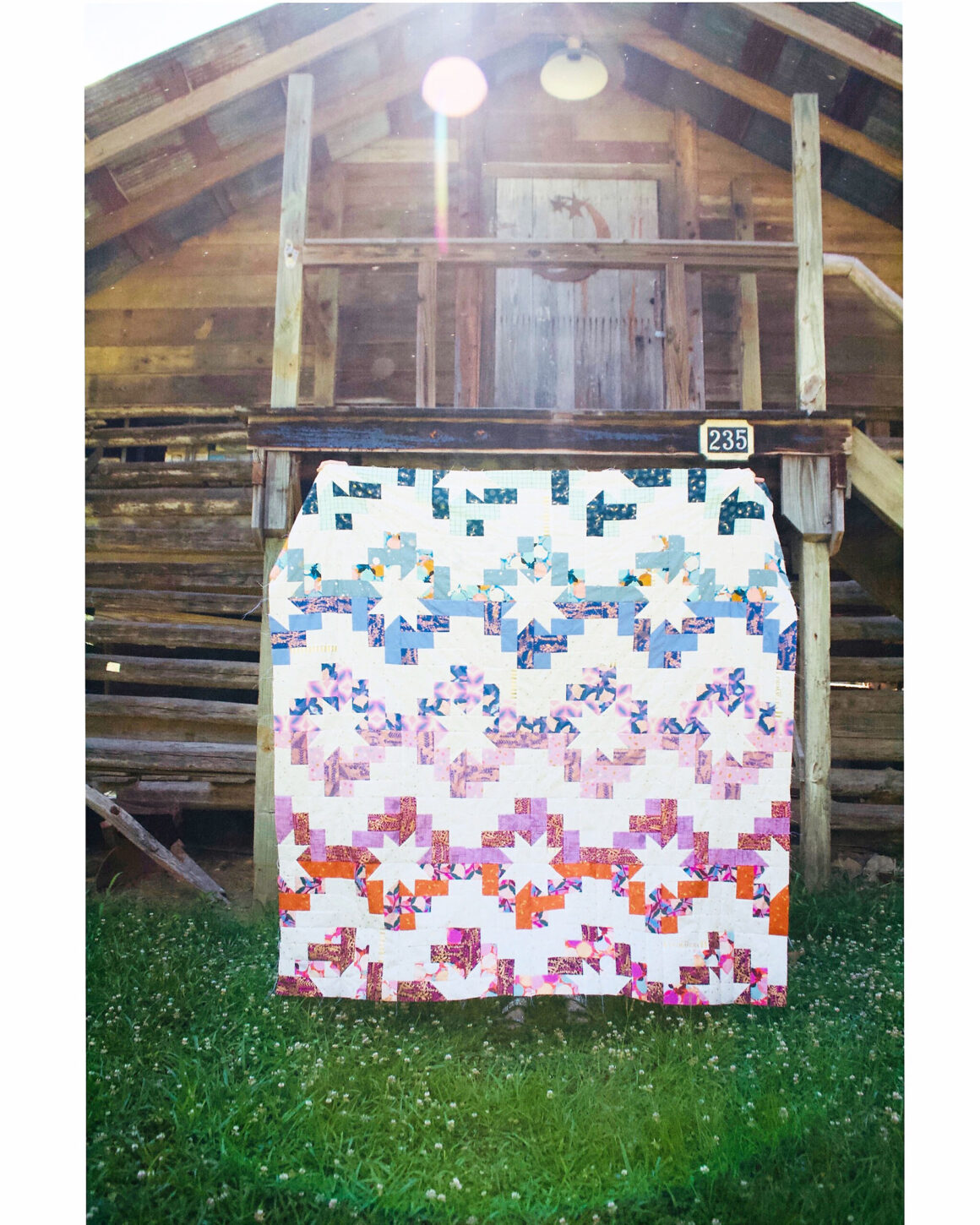 Kelsey of KelseyHolmesDesign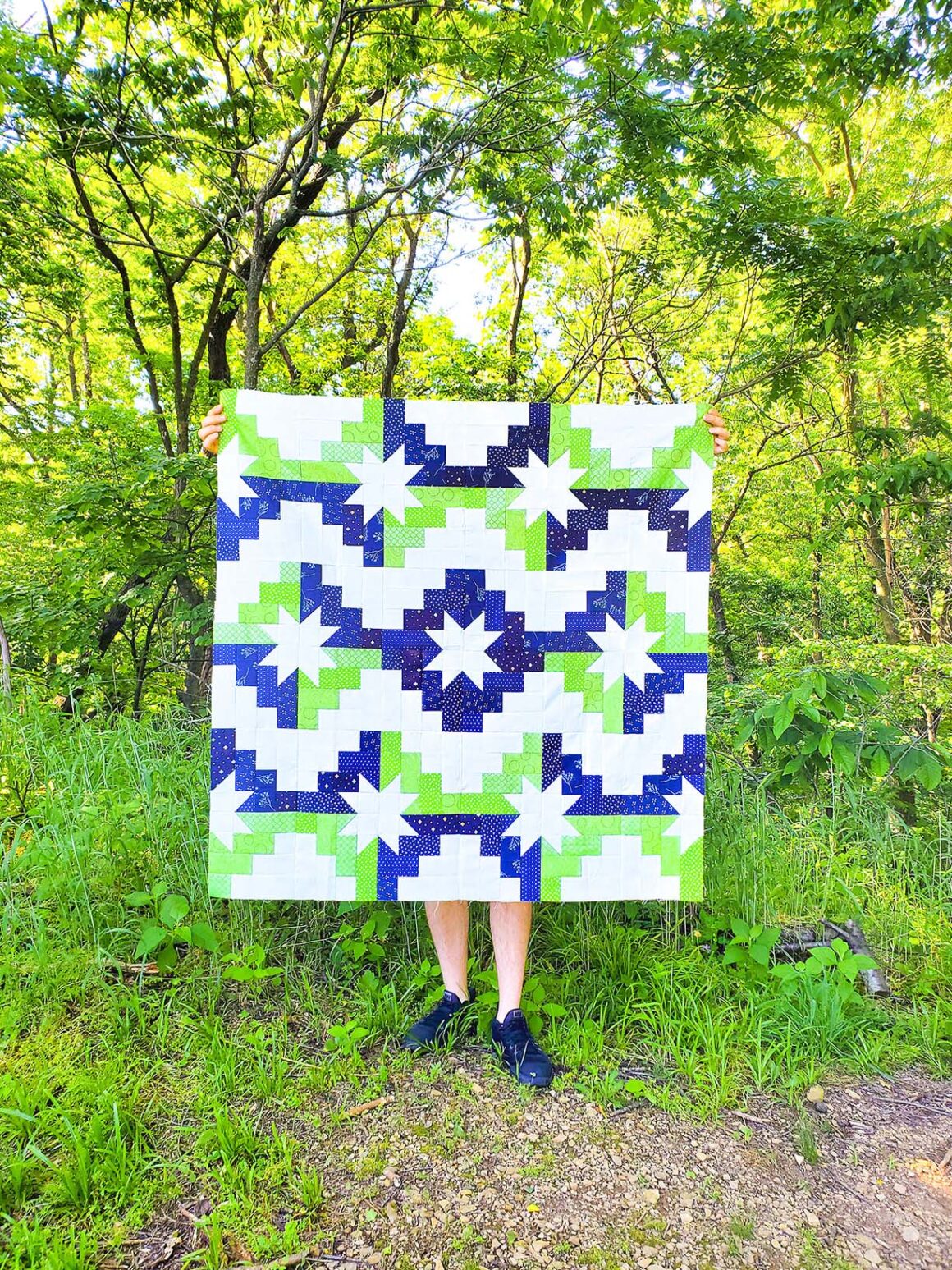 Molly of MollyLovelyThreads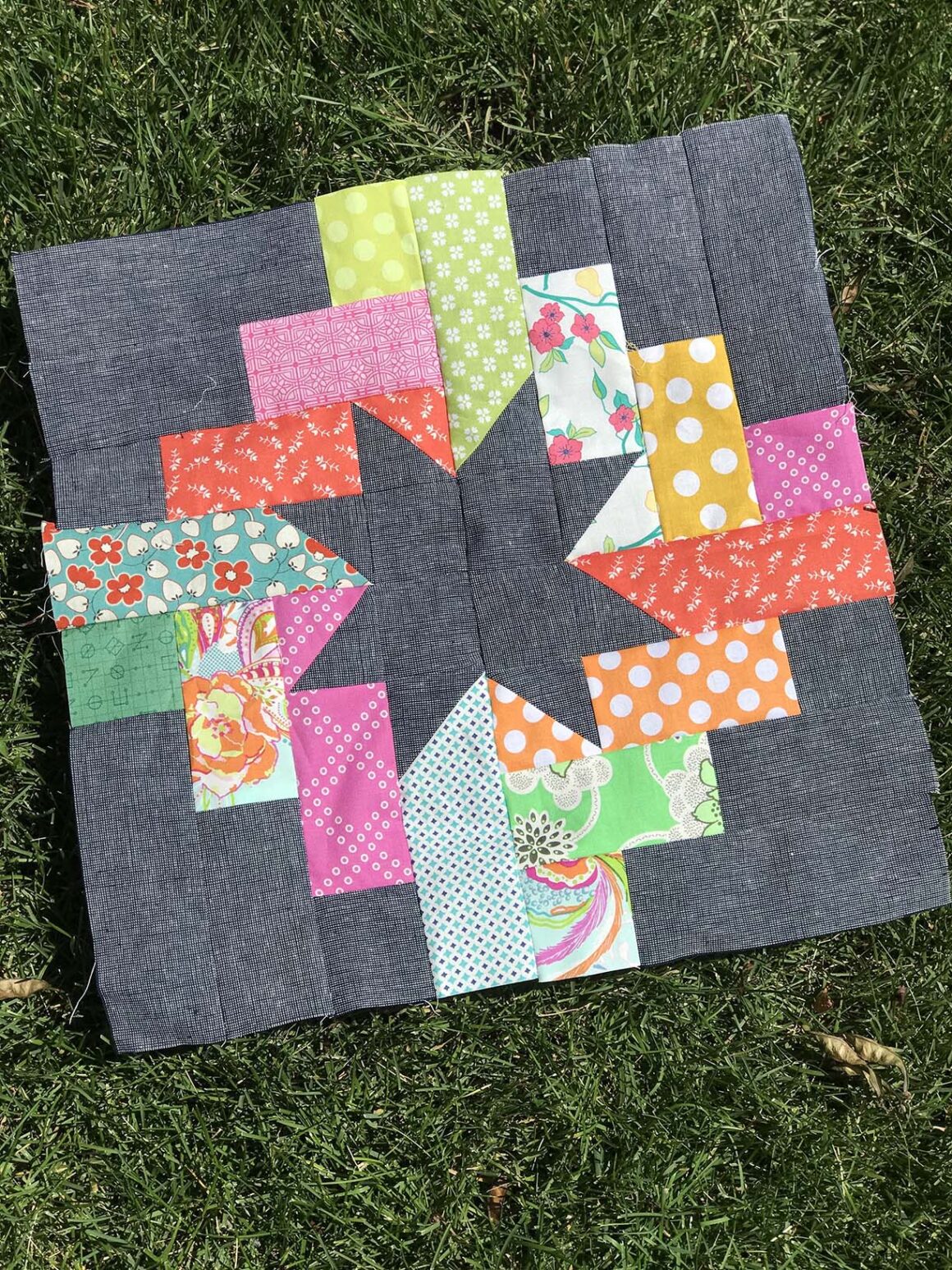 April of BazyQuilts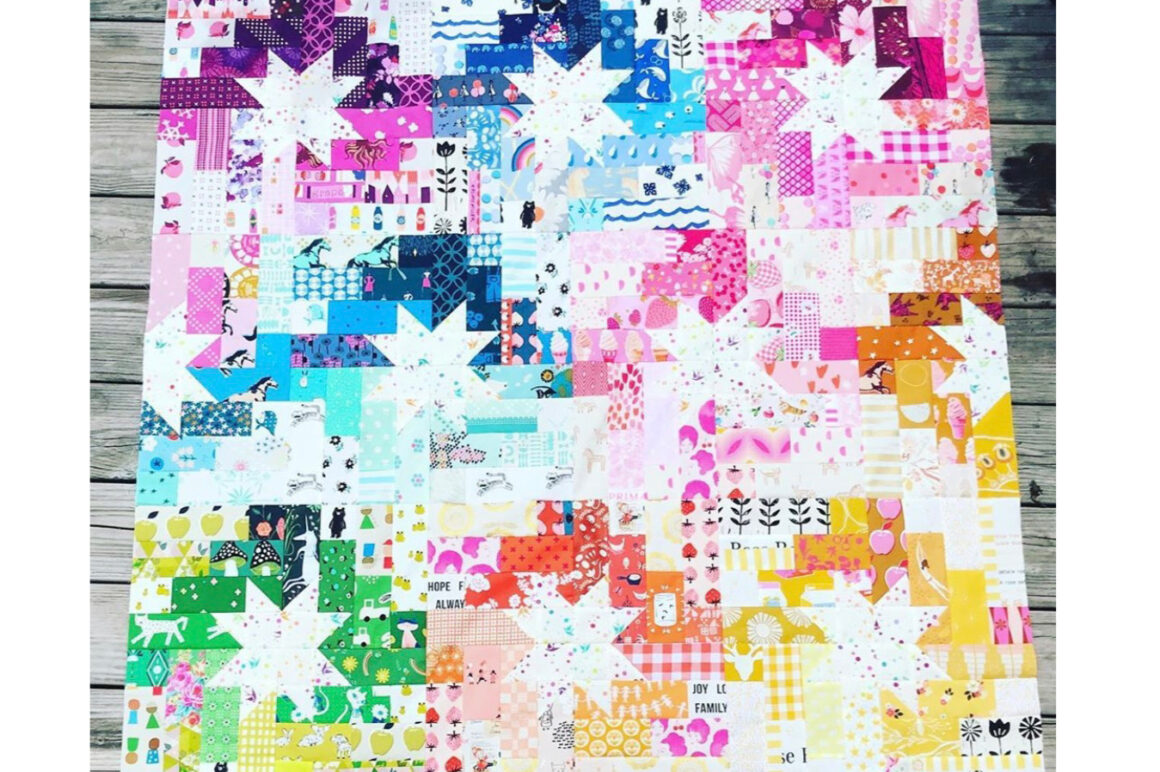 So have all of those versions made you want to make your own Homespun quilt?! Snag your own copy of the pattern over in the shop!