February has been a busy month so far…
Millie's birthday.
Mabel's birthday.
A visit from my in-laws.
And just a handful of things that I've wanted to get done (mostly sewing related).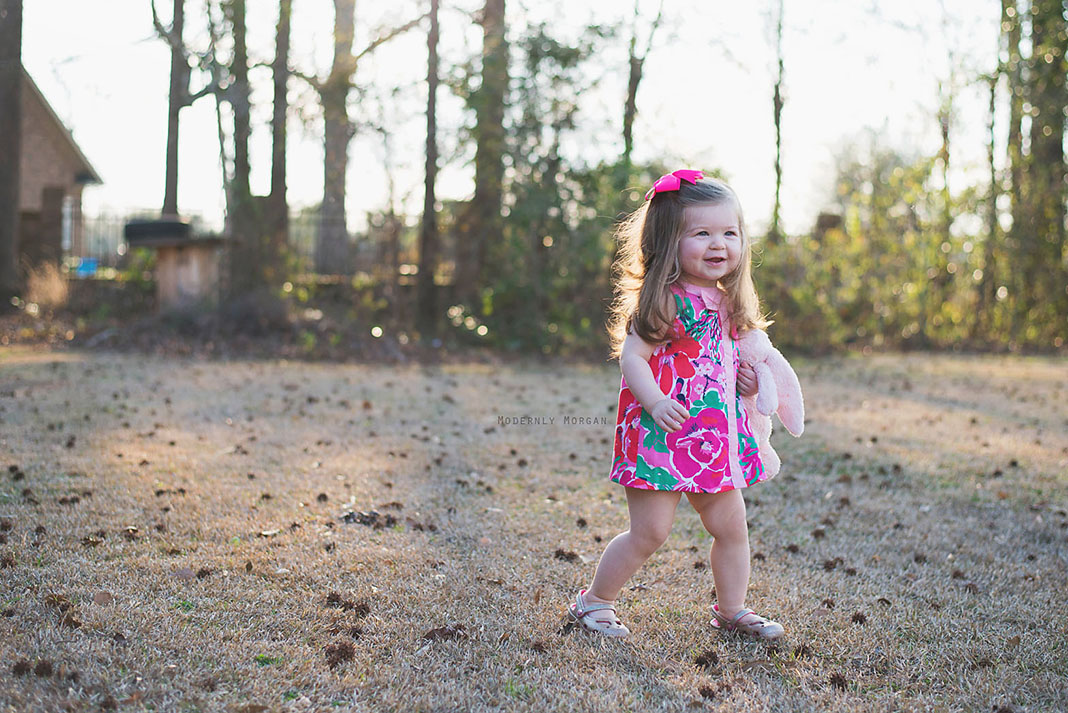 Honestly…I can't believe I have a 2 year old and a 5 year old now.  I know I say something similar each year…but seriously, time seems to go by faster and faster.
Millie is her own little individual and now looks like a little girl to me rather that a little baby (I might be crying a little bit inside, lol).  Miss Mabel will be starting kindergarten in the fall (say whaaaat?!) and that's a whole bit of anxiety in itself since we'll be in a new town by then…and one that I won't be too terribly familiar with by that point.  Ugh.  And as soon as my husband has orders in his hands, I'll be on Google researching the base and the town obsessively…including the schools.
Also, my in-laws just wrapped up their visit with us and it was great seeing them.  They headed out to South Carolina from Texas to help celebrate the girls' birthdays and it's always good seeing them since we don't get to see them enough.  Plus, I love seeing how happy the girls get when they get to spend time with them.  🙂
And now I'm going to flood you with some birthday photos from over the past two weeks: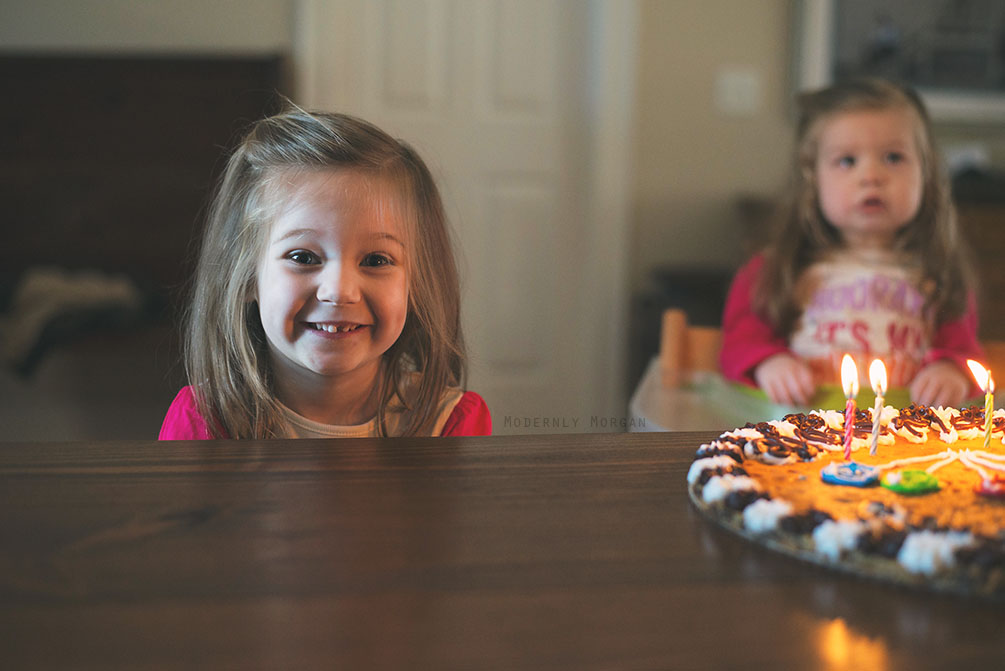 The excitement of a cookie cake!
And the apparent disgust of us singing Happy Birthday…maybe my voice is just that bad.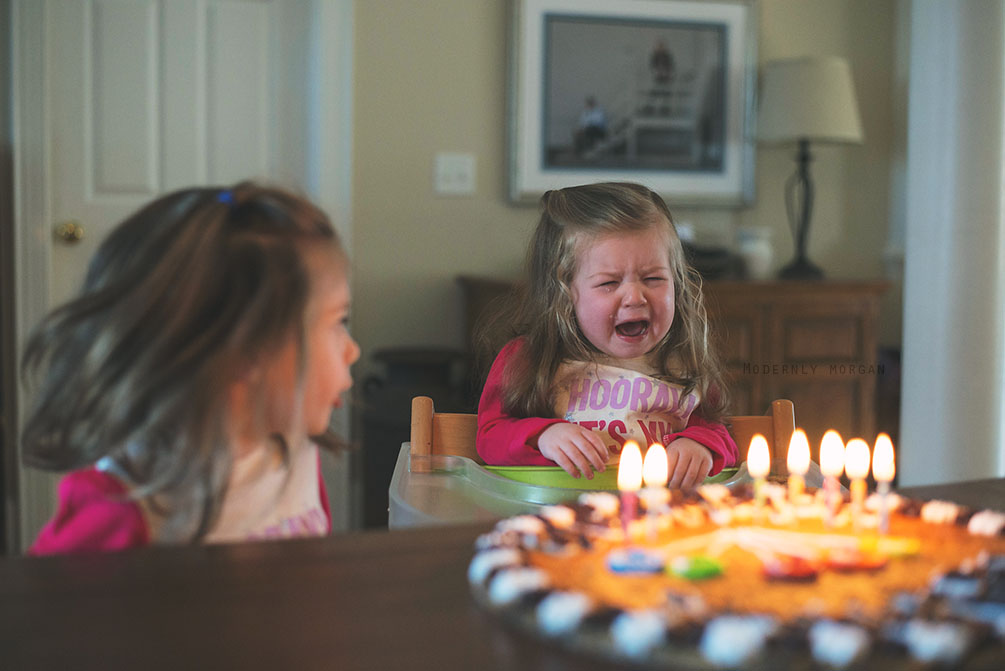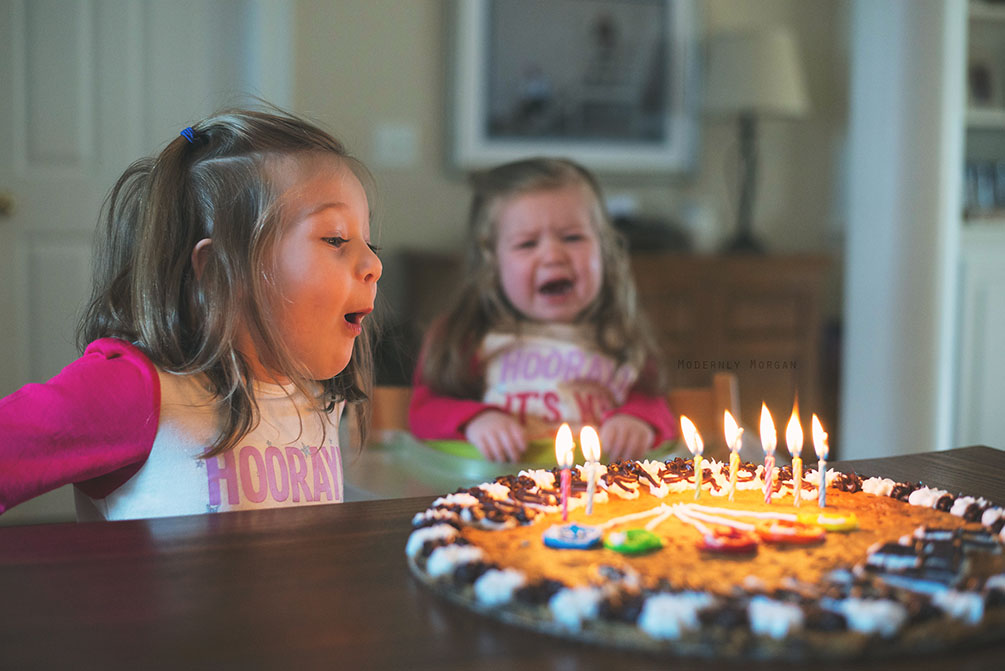 And their matching birthday gifts from their grandparents.  Mabel was pretty excited to say the least…and Millie climbed off of hers right after this photo was taken, lol.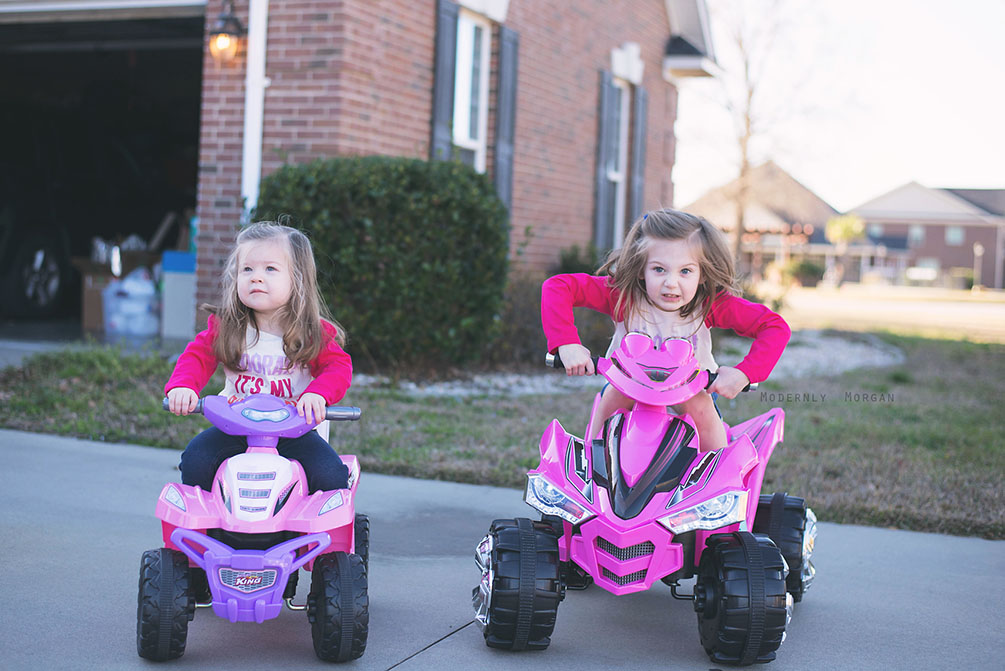 Oh, February…7 more days to go.  🙂
Save