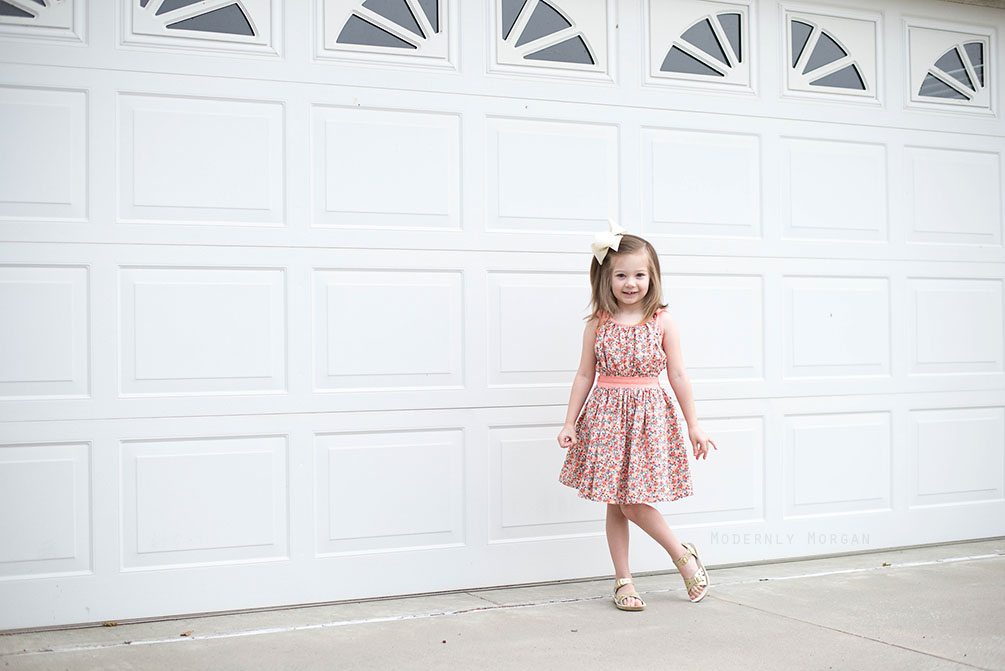 Today is picture day at school and I found that out last Friday.
I had one decision to quickly make = run to the store and buy a nice outfit or use some of the fabric that I've got lying around to make a dress from one of the vintage patterns I have.
Obviously, I went with the second choice.  I figured I've purchased a ton of vintage patterns so I need to use them!  Plus, I have my hoard of fabric that's about to get packed up to move across the world so I should use some since I won't see it for 2 months while it's in transit!
Simplicity 1598 is the pattern I went with: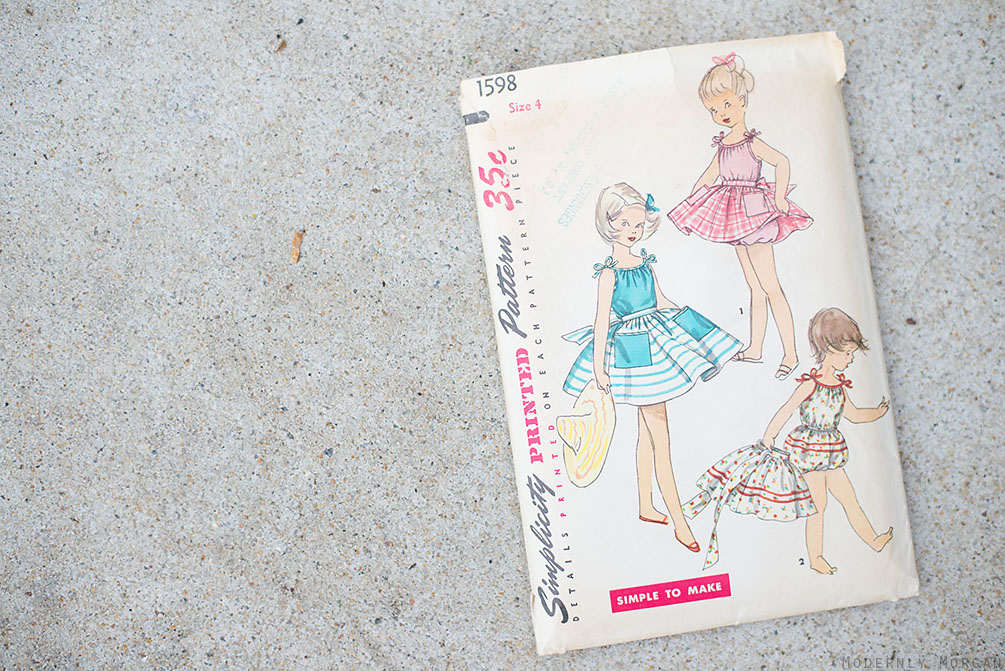 It's actually a romper with a a skirt that makes it look like a full dress.  Apologies in advance for her preschool teacher since she's going to need help to get it off to use the bathroom, lol!
On Saturday…I spent 8 solid hours locked away in my sewing room (occasionally making an appearance to measure Mabel for the fitting in which she declared "MOM!  You measure me too much!").  Eight hours is a bit extreme but when you're on a roll, the dress is due by Monday and your husband is watching the kids…you just need to go for it!
This isn't the greatest picture of the romper but I forgot to take one of Mabel in just the romper portion before she left for school.  Please note that it looks lopsided only because I had to stick the mannequin pole through one leg.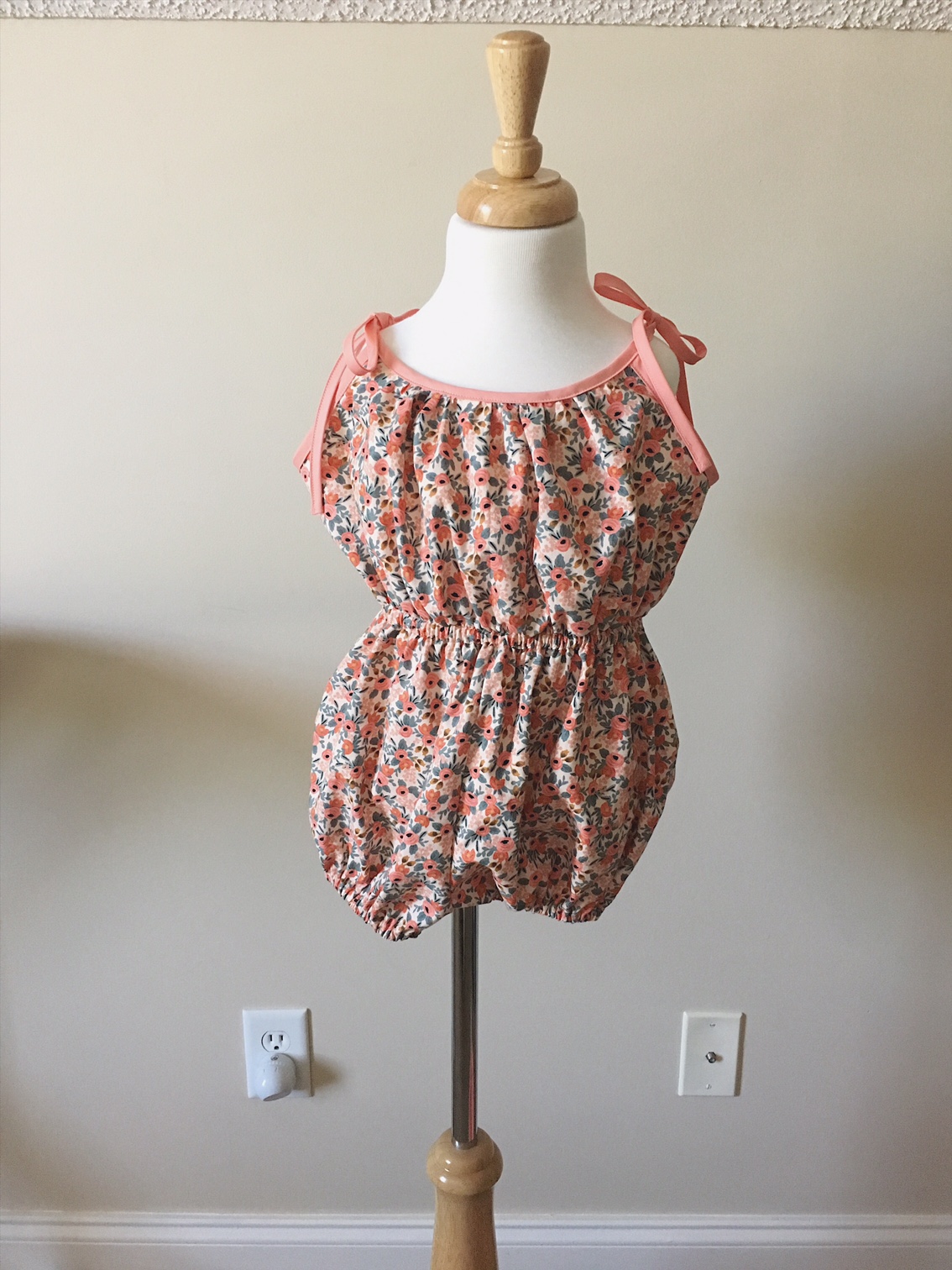 If you see the solid colored edging at the top…that's called bias binding.  AND this was the first time that I've made it on my own rather than buying it already made.  Homemade bias binding for the win!  These little gadgets are amazing!  It was actually easier than I thought it would be to make so if you're thinking about trying it…don't let it intimidate you!
The second piece is a skirt with a solid colored sash/ties and an elastic back.  When it's pulled over the romper, it looks like one dress.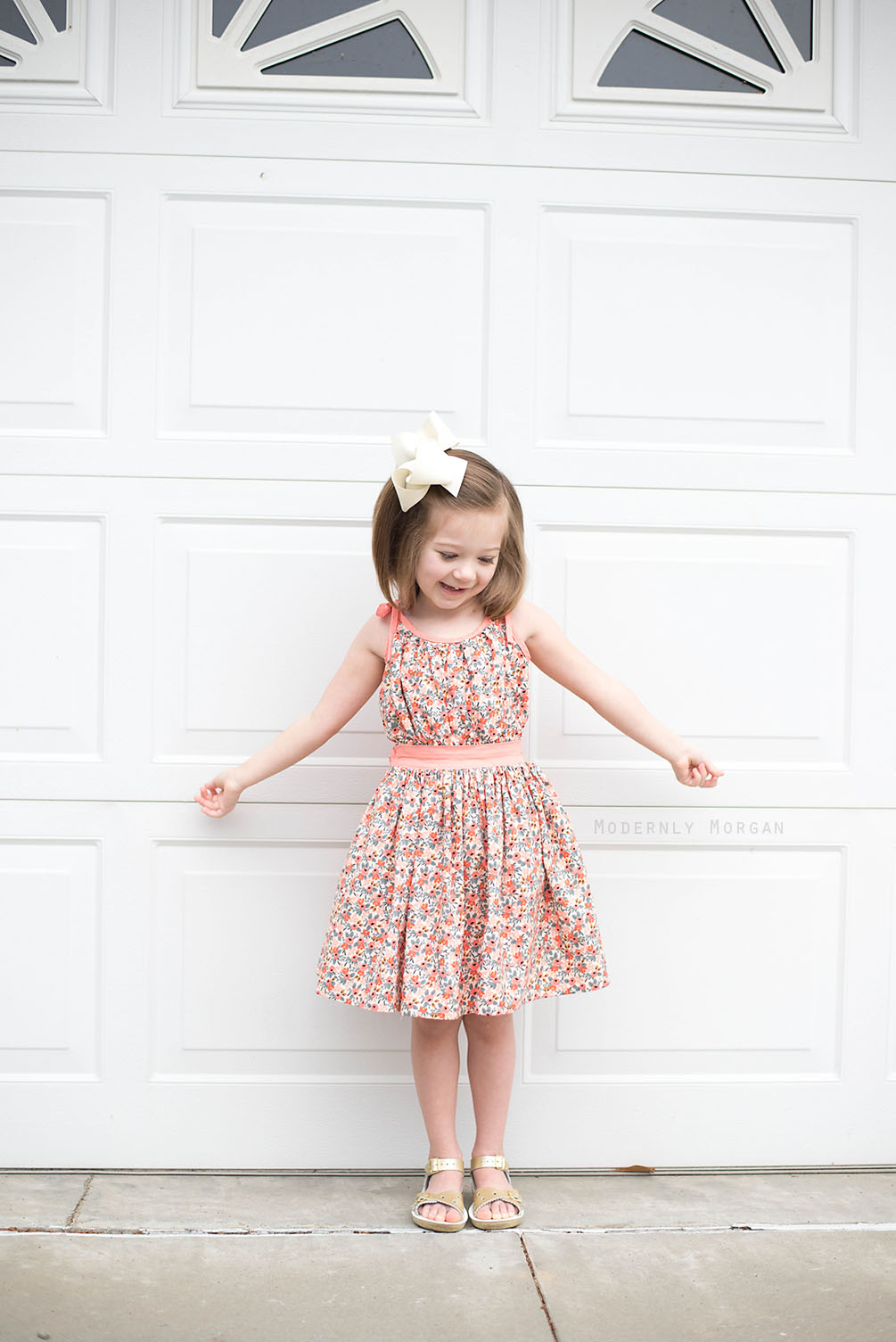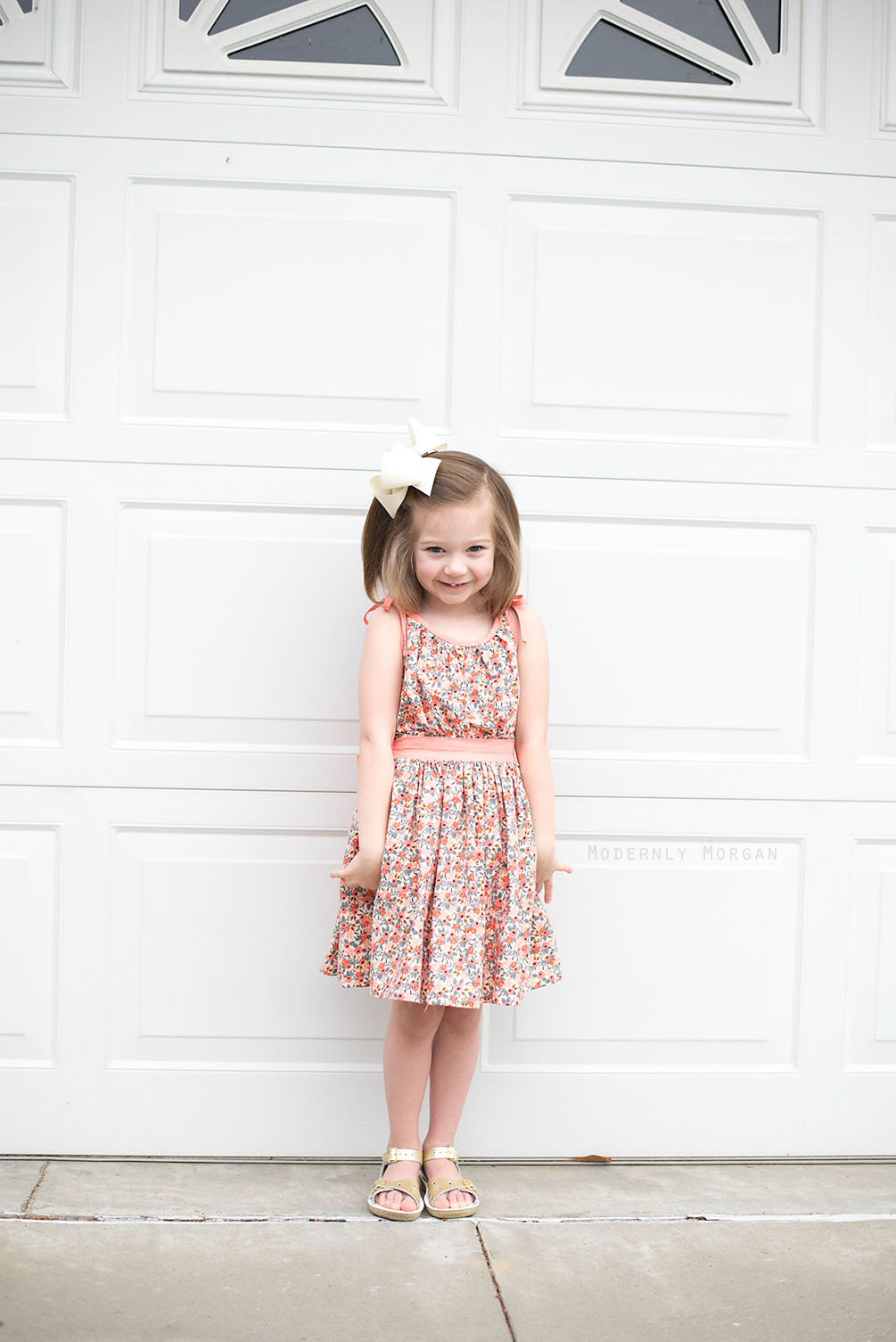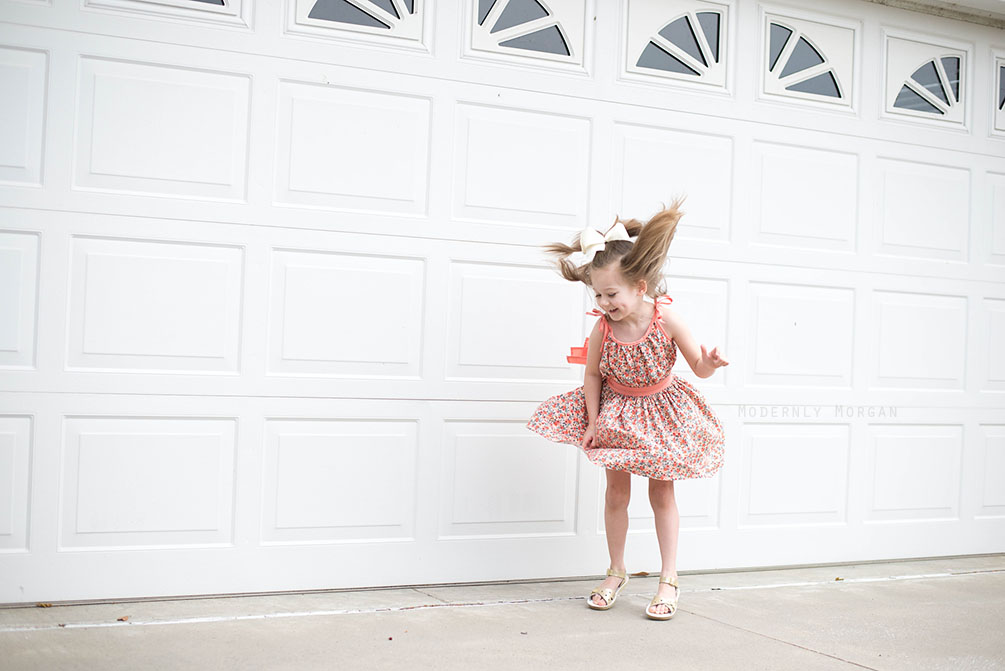 And a dress isn't complete until you've got a matching hair bow and have done some twirling in it, right?!  Oh and of course paired with little heart sandals!

I really love how it turned out and Mabel said she felt like a princess when she put it on.  That little statement made all the hours of sewing worth it.  I'm so happy she loved it!
Score another point for mama made clothing.  🙂
Save
Save
Save
Save