Paper piecing…
It's been something that I've been wanting to try for awhile now but I've always been a bit intimidated.  Then the other day, I decided it was time to just buy a pattern and go for it.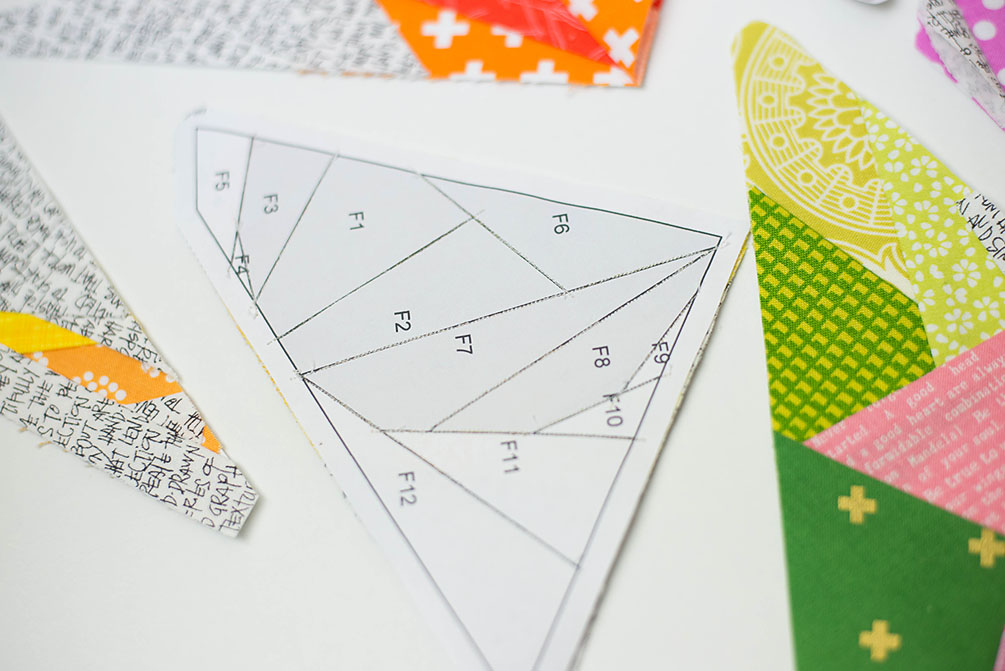 If you're not familiar with what paper piecing is…it's basically a technique for sewing really crisp lines and corners, making it possible to create some really intricate designs.  You'll have a paper template (there are tons of free and for pay options online!) and then you sew pieces of fabric to the paper…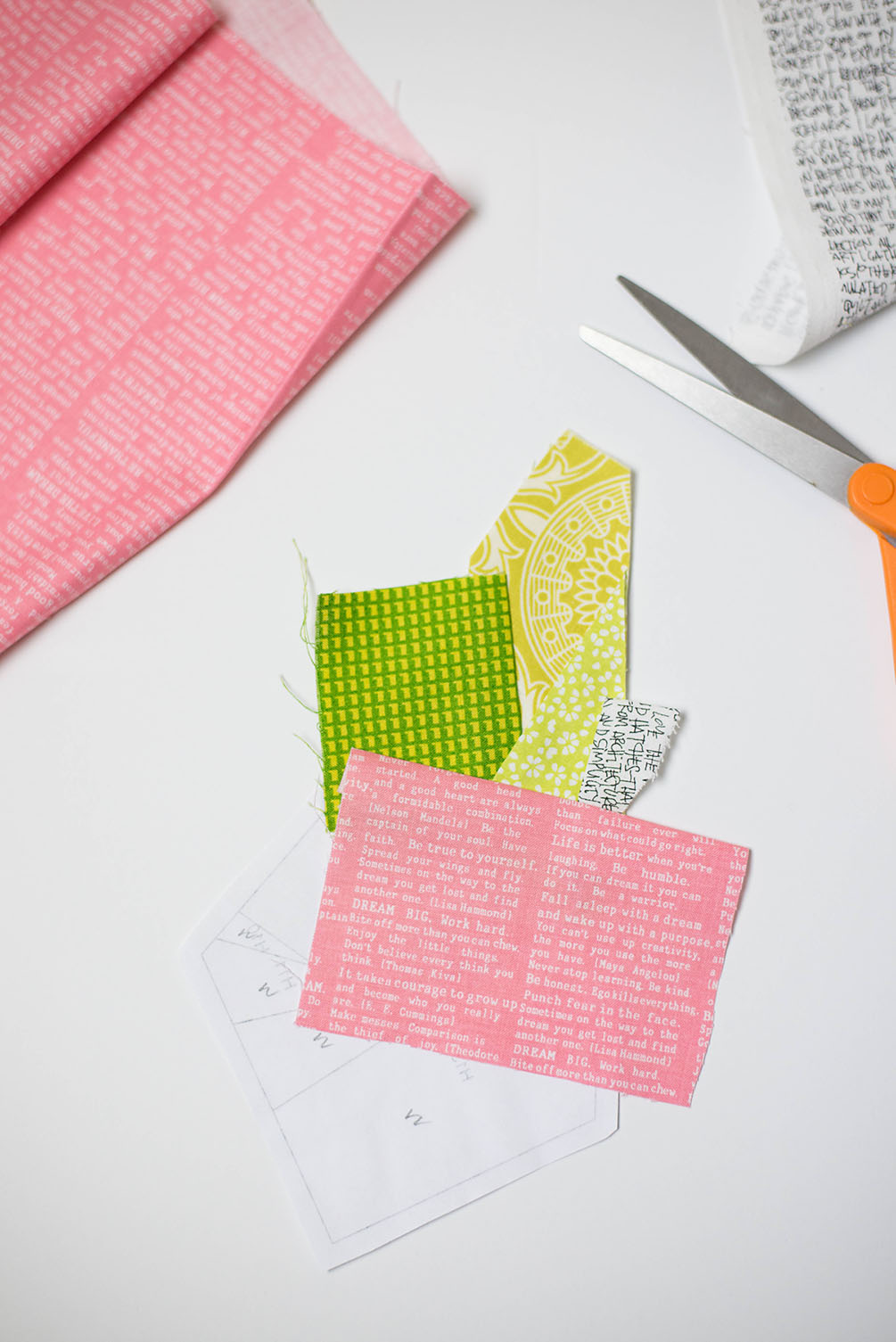 I looove text fabric!
Now there is a tad more to it than just sewing fabric to paper but I'm not planning on writing a tutorial (yet, lol!).  There are tons of Youtube videos and other blog posts that can teach you if you're interested.
I'll be posting the finished block in a few days but for now, see if you can figure out what the end result is supposed to be: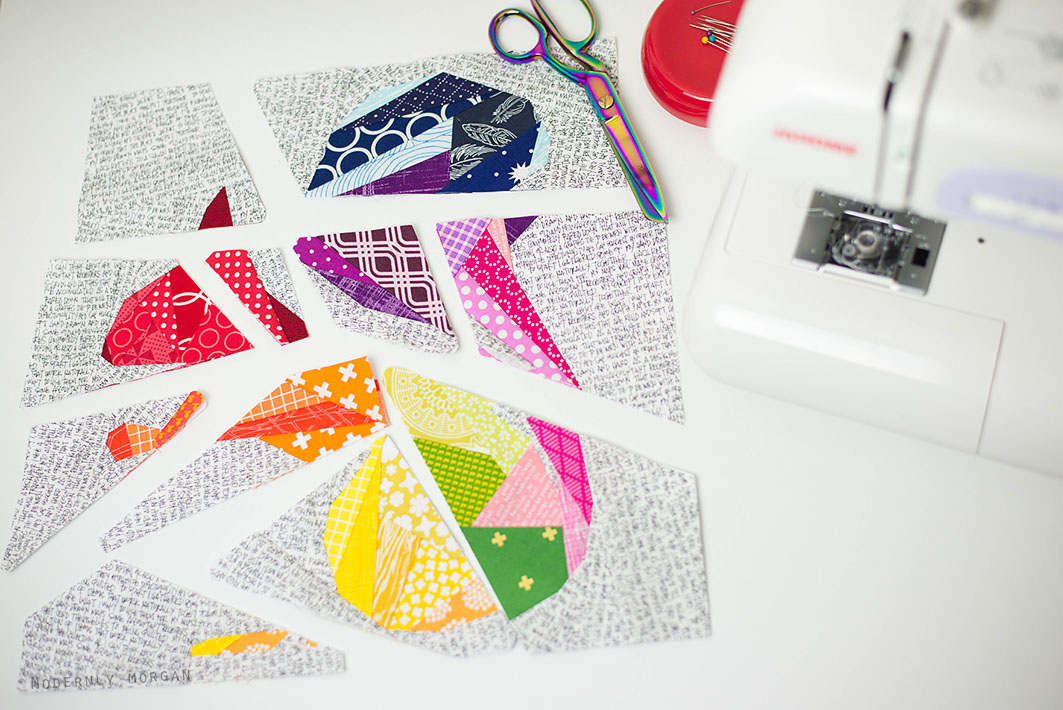 All kinds of rainbowy goodness.  🙂  Millie is currently obsessed with these creatures so I figured it should be the first paper pieced block I would tackle!
And while we're on the topic of rainbows…I wanted to share a few more pictures of my Tula Pink Hardware fabric scissors because I'm obsessed and no one other than myself ever sees them.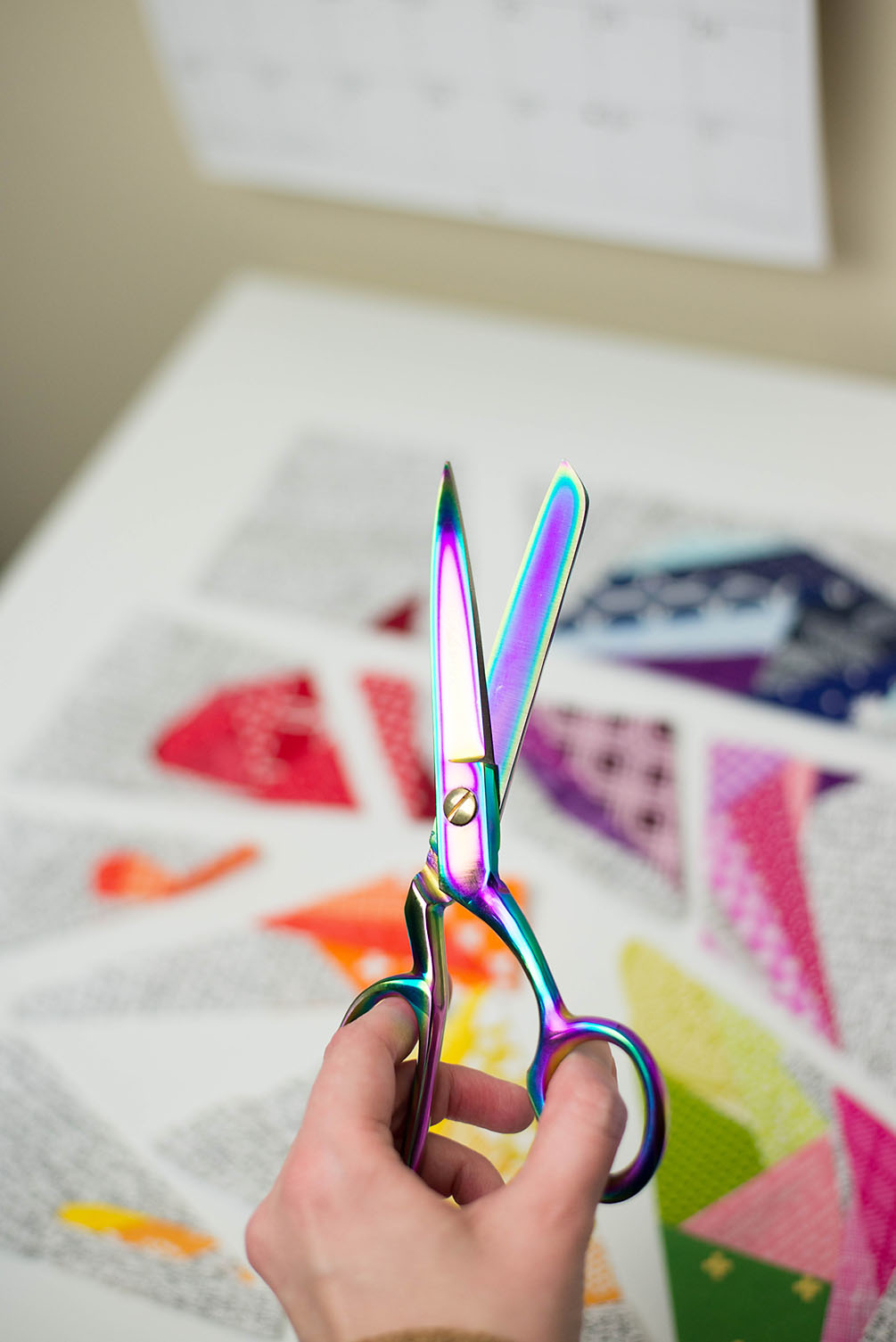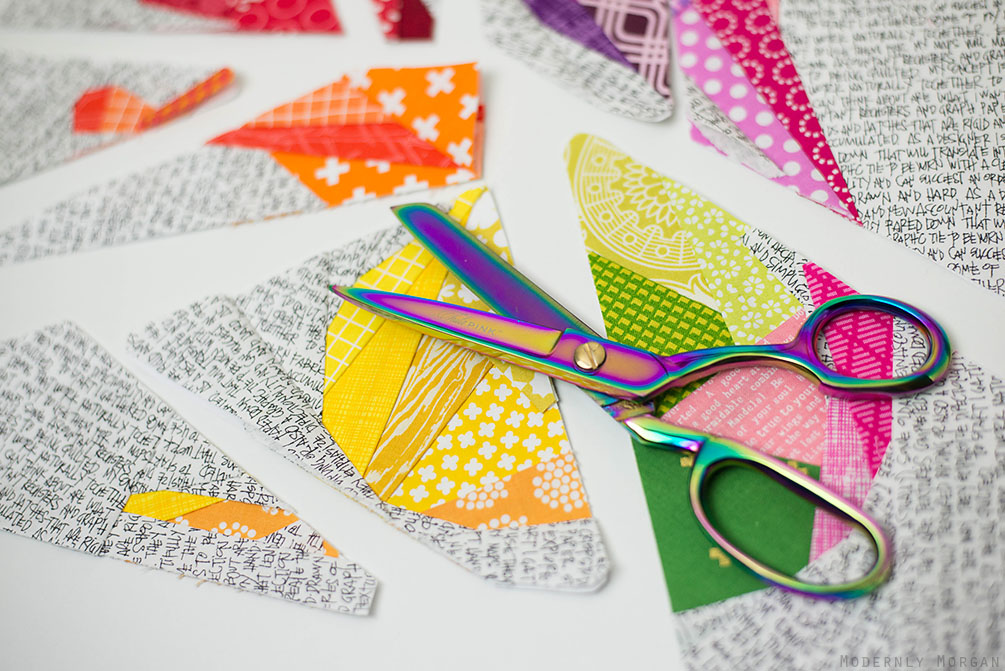 Tell me those aren't beautiful?!  And they better be since they weren't cheap, lol!
Stay tuned and I'll post the finished block along with where I purchased the pattern if you've decided you want to tack some paper piecing too!
Save
Save