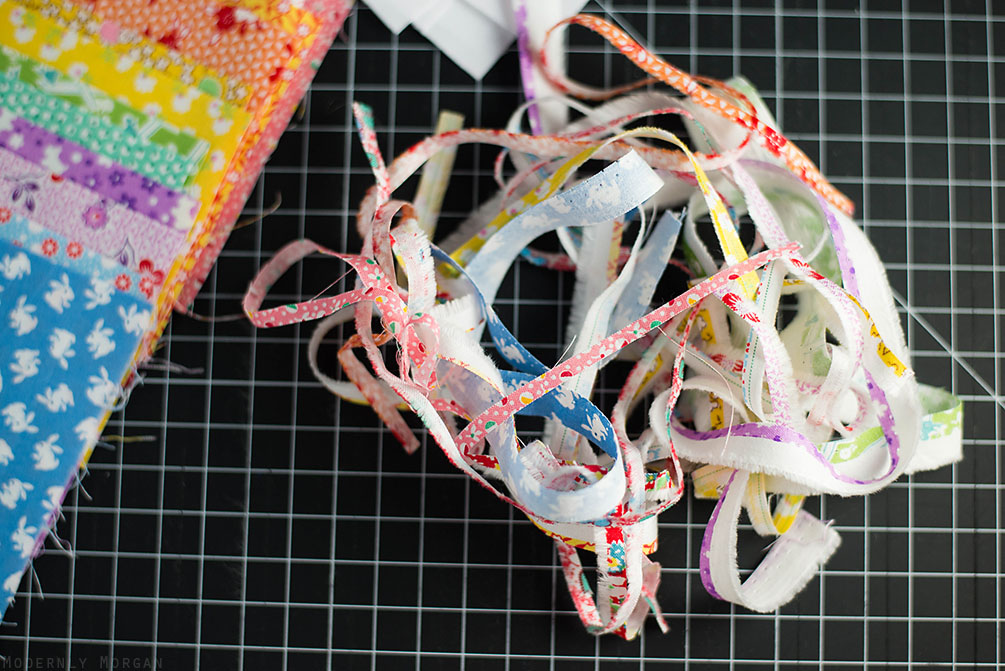 Scraps.
Life is all about finding beauty in the small things…and sometimes there isn't anything more beautiful than a pile of colorful fabric scraps.
Okay…maybe that's just the quilter in me, lol!  But in all honesty, beauty comes in places you don't expect to find it and I loved the twisted mess of bright colors.

I've once again been pretty quiet on the blog for the past month…life can get pretty busy around the holidays!  I'm actually working on setting a schedule for blogging next year and we'll see if I can make it past February with that resolution!
Back to the scraps…I had been working on a project last month for the newest member of our family (I'm an Aunt again!).  And those pretty scraps were from cutting squares of fabric to make a baby sized pinwheel quilt.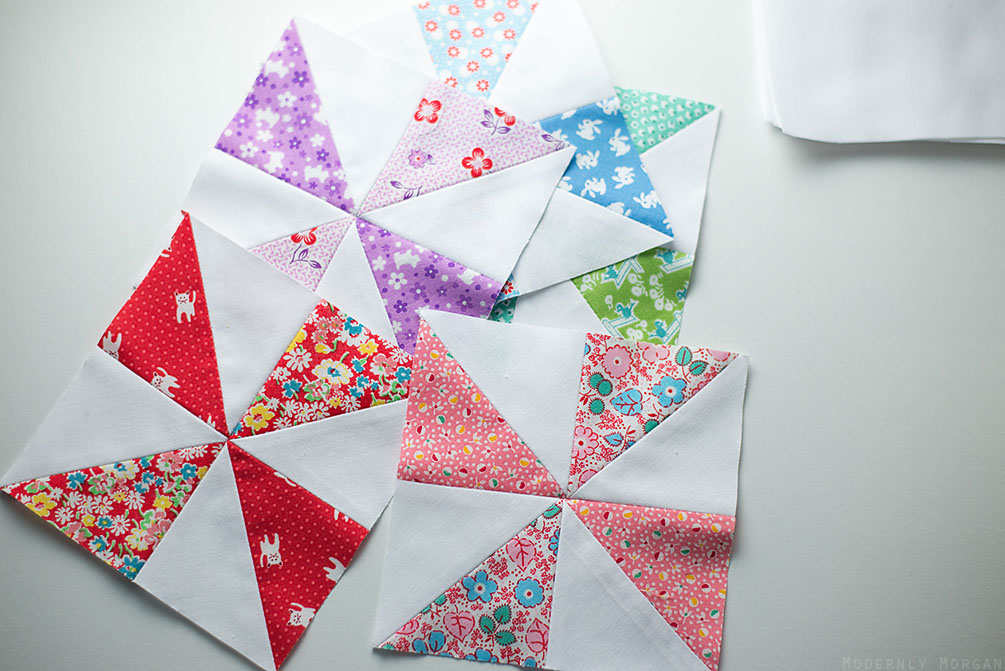 I'd never made pinwheel blocks before so it was a learning experience…simple enough to make and easy enough to mess up at the same time, lol!  I was absent minded enough to forget to take a finished photo of the quilt but the next photo at least shows you the layout: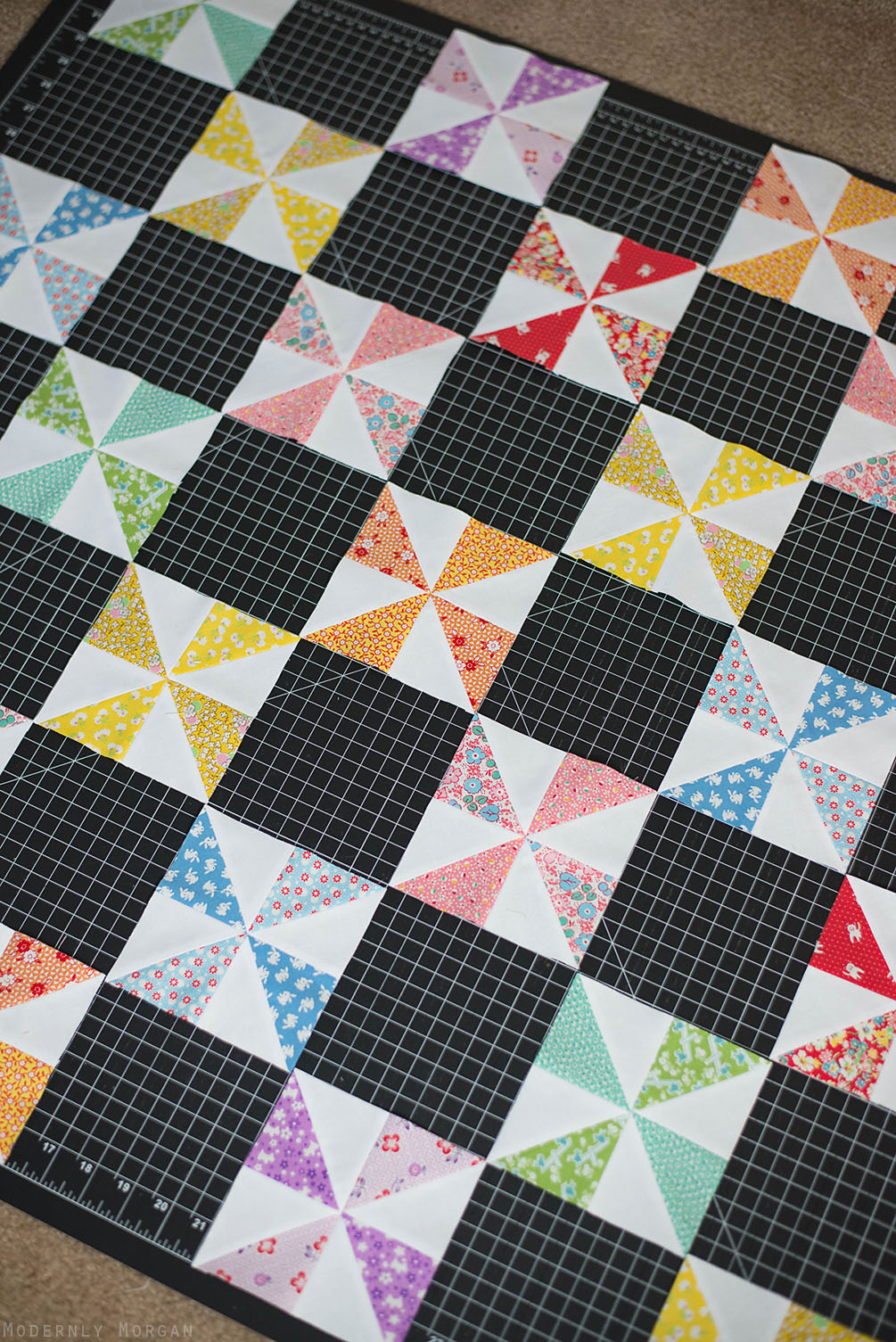 The empty spots you see were filled in with plain white squares…sometimes I feel that simplicity is was makes the fabric and colors pop, so that's the direction I went.  The binding I chose was the same as on my current favorite quilt and the backing was the bigger pink floral reproduction print that you see in the photo above (in the pink pinwheel).  I hope my new little niece (and her mama!) loved it.  🙂
Next time I'll remember to take completed photos!
Onto the next project, Christmas, and New Years…
What are you currently working on or busy with?
Save
Save