I've just come to accept the fact that I'm always late when it comes to getting things posted on time…so here I am, a week late…finally posting about Halloween (our last Halloween in South Carolina!).
Happy belated Halloween from Wonder Woman and a confused shark.  Lol!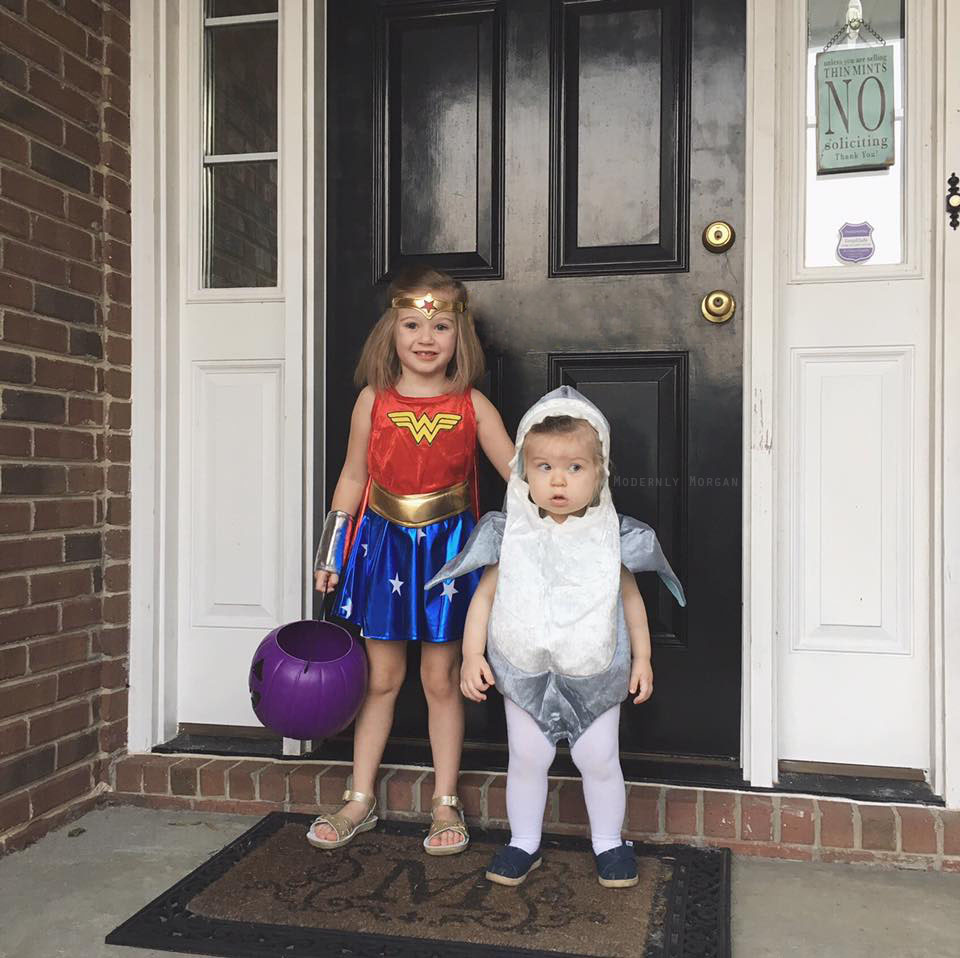 Millie seriously had no idea why we had shoved her into an oversized shark costume (that's the only thing that was left in stock on Amazon since I once again waited until the last minute…but it turned out to be adorable).  And of course Mabel went with the flow.  She's really into super heroes now…so Wonder Woman it was!
And it was so warm!  Mabel was comfortably able to wear a tank top, skirt and sandals.  To me, that's crazy!  It's supposed to be cooler in October…but I may change my tune next year if we end up moving somewhere where it's freezing on Halloween.
Then I decided to try to tackle a few more photos…because I'm the mom that forces her kids to take photo after photo.
Shark attack!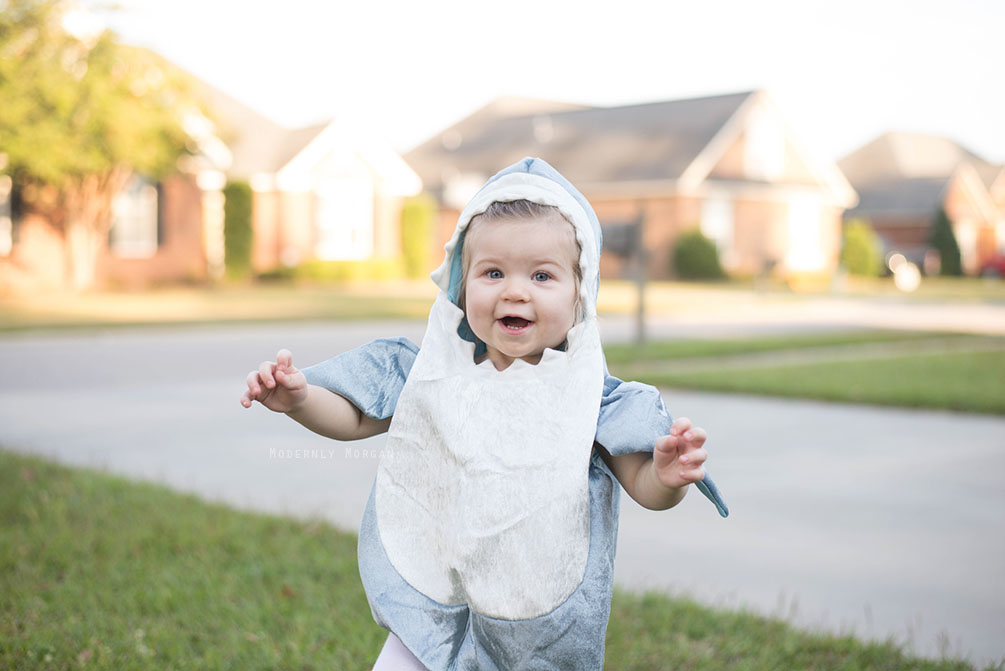 And slightly blurry photos…but I had to just roll with it since I was about to have a mutiny on my hands if I told them to smile one more time.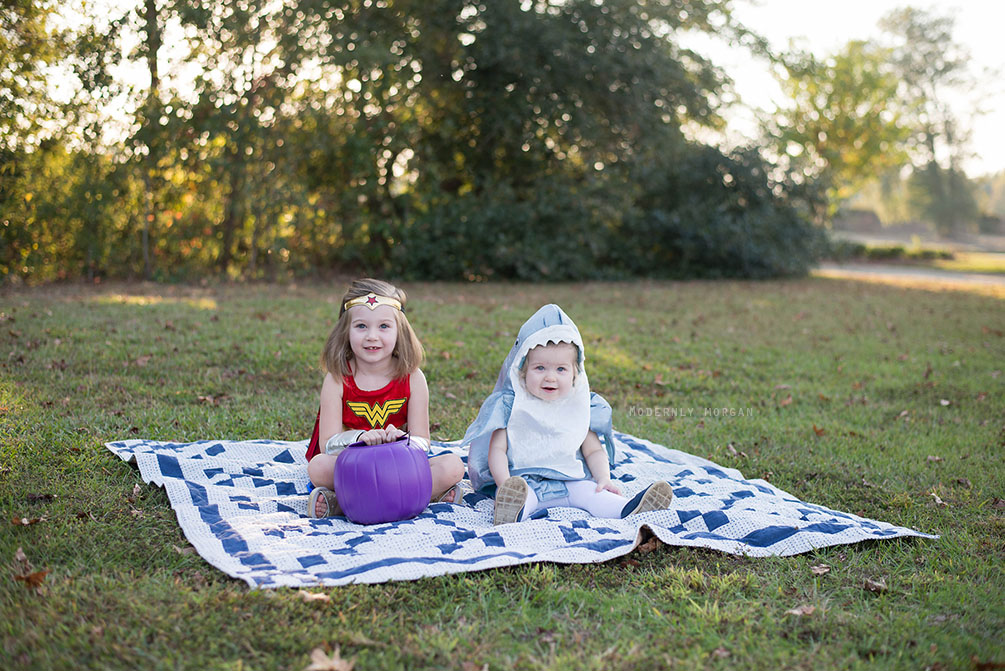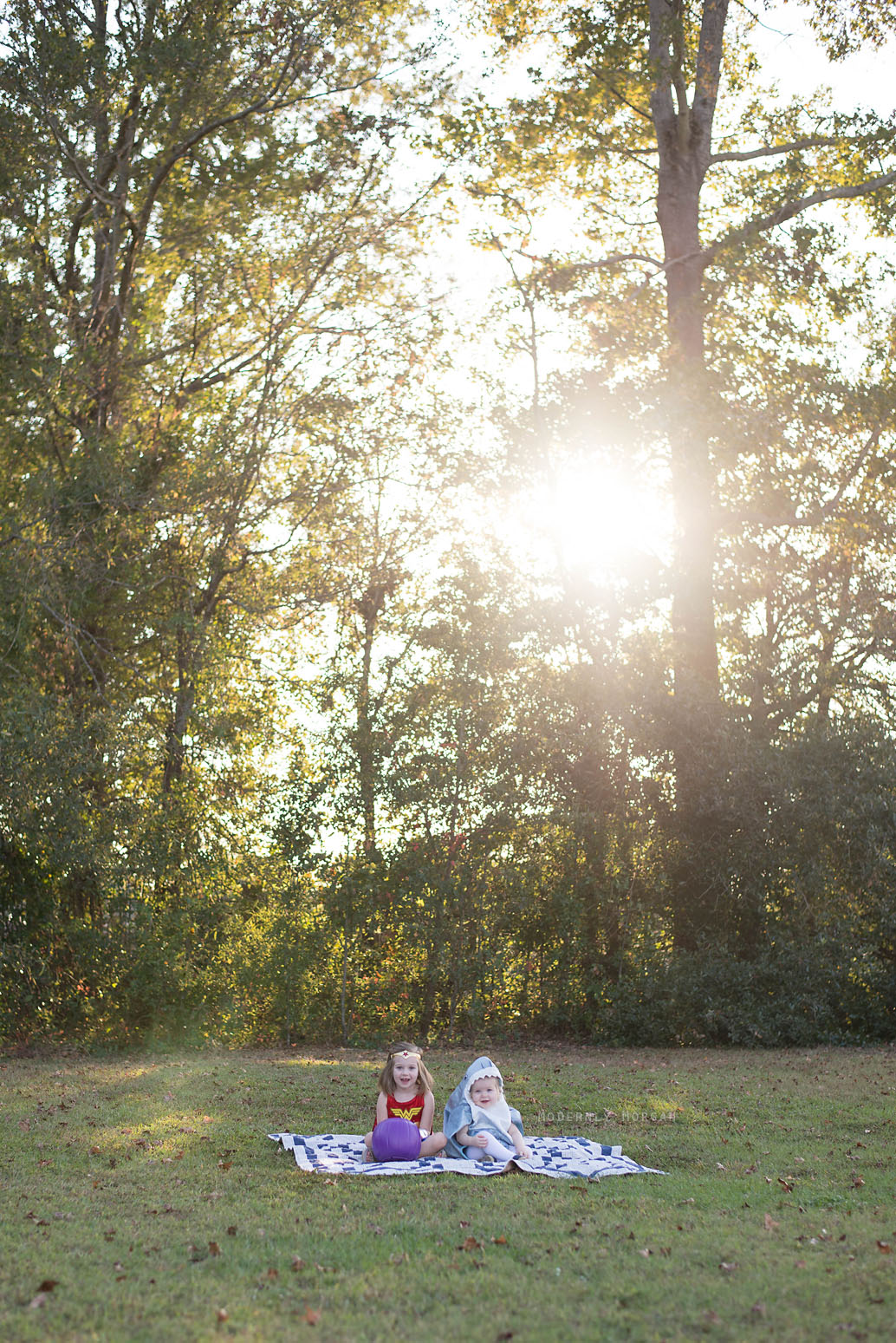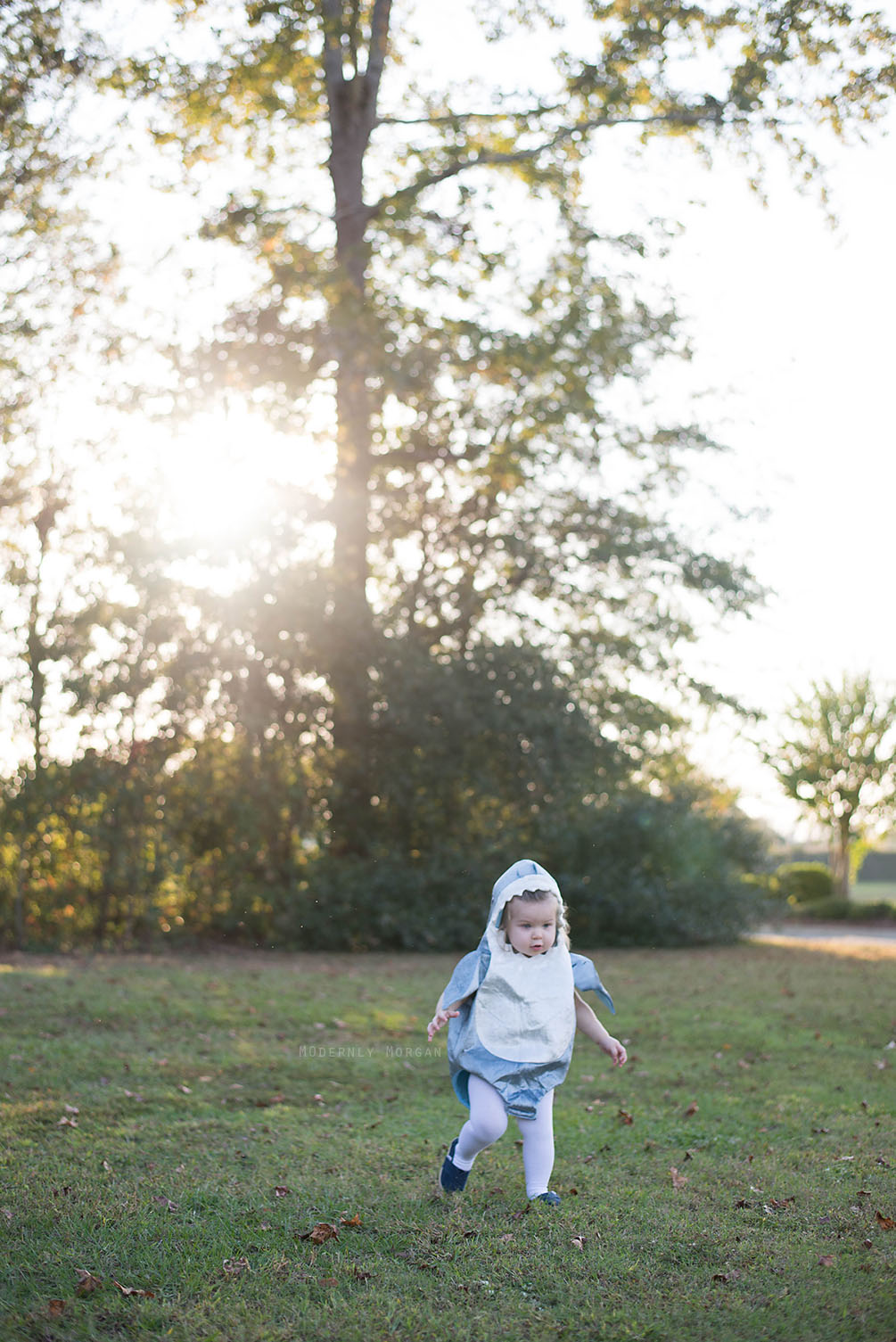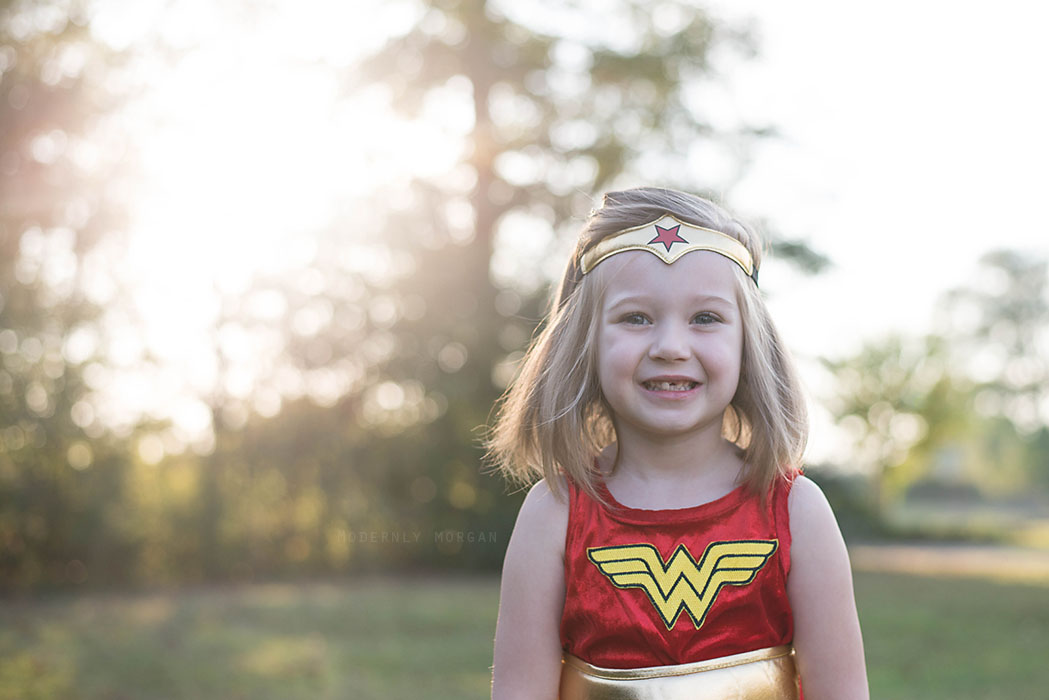 Still toothless…but very happy, lol!  Halloween might just be her favorite holiday at this point.
Until next year…a very happy belated Halloween!  🙂