This post brought to you by TempTraq. The content and opinions expressed below are that of Modernly Morgan.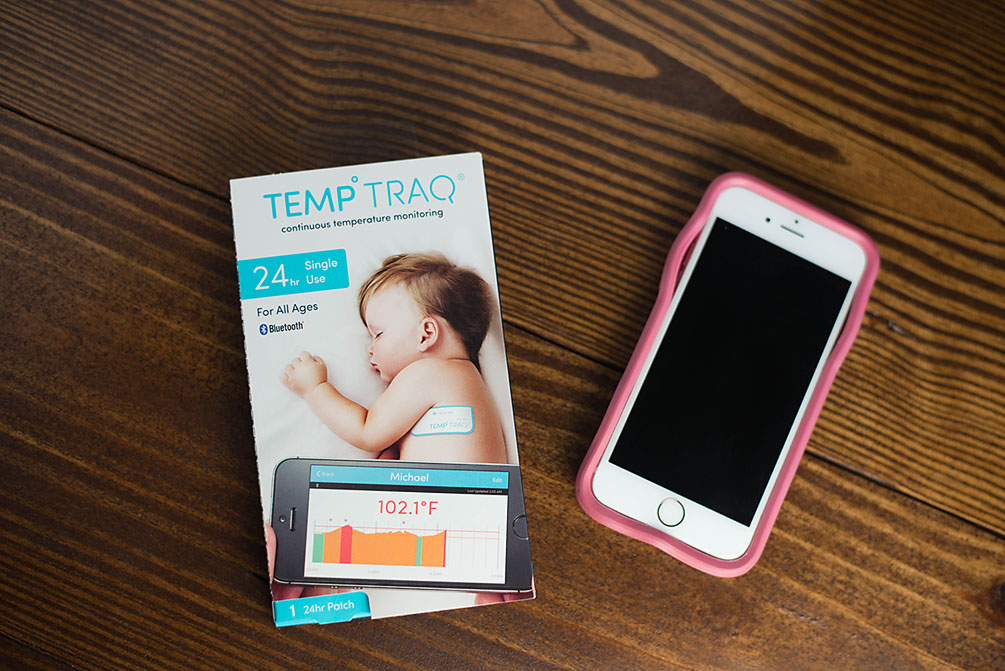 It's fall…the time of year where sickness begins to invade my house. You know, pesky colds paired with sniffles and fevers. Ugh.
BUT this year there's a new little techie gadget that I was super excited to learn about and figured I should share the news!  TempTraq is a genius little temperature tracker that constantly monitors your kiddo's temperature and sends alerts to your phone through a free app.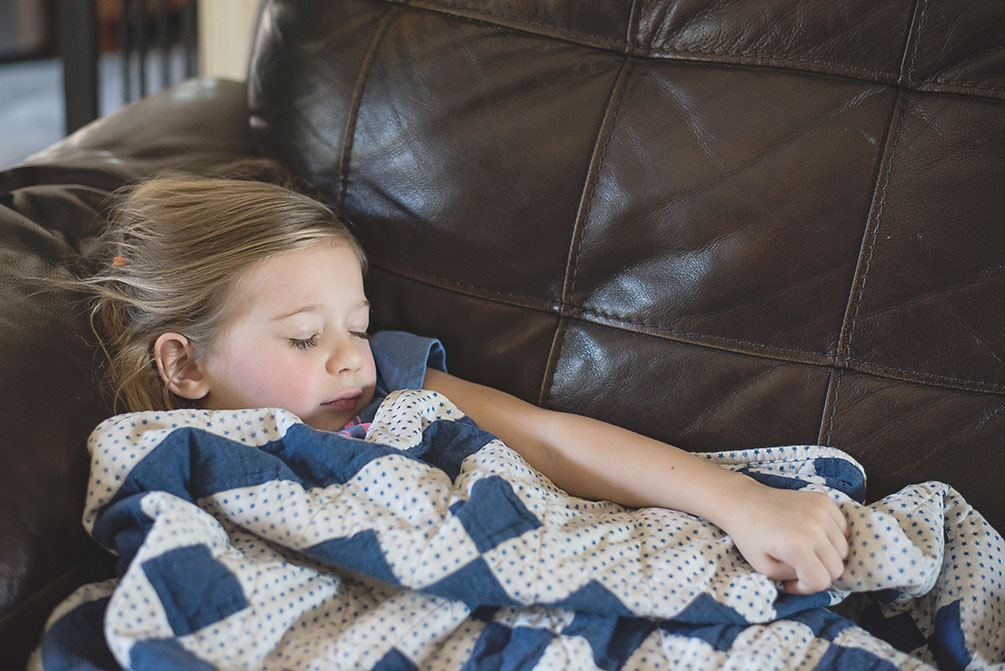 Gone are the days of waking your child just to see if his/her fever has gone down!
Basically with TempTraq, you take the wearable Bluetooth Temperature Monitor (pretty much a fancy sticker that's comfortable for your kiddo) and apply it in their underarm area: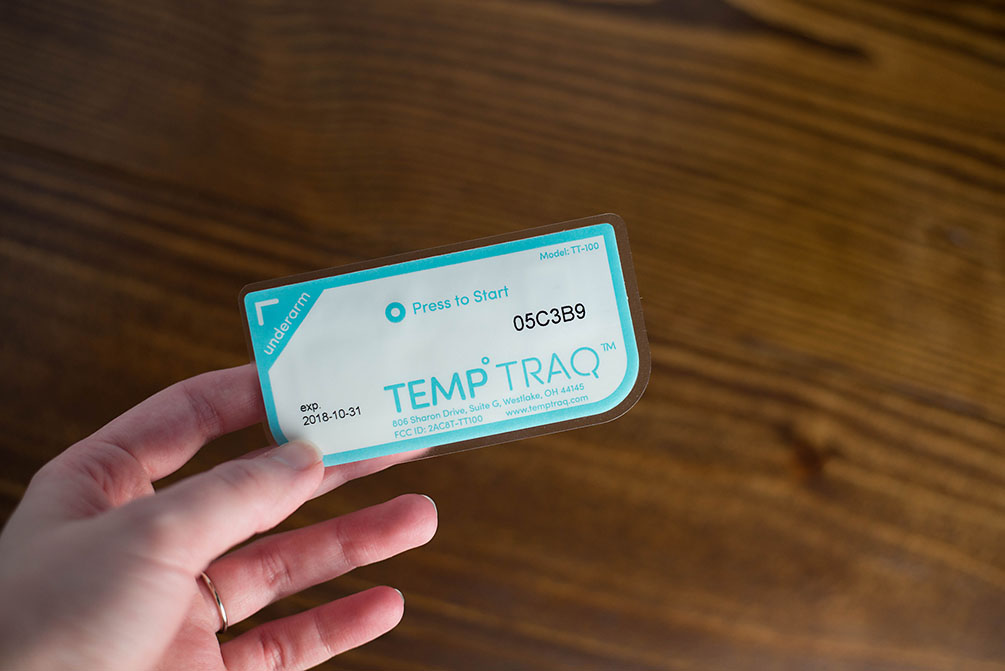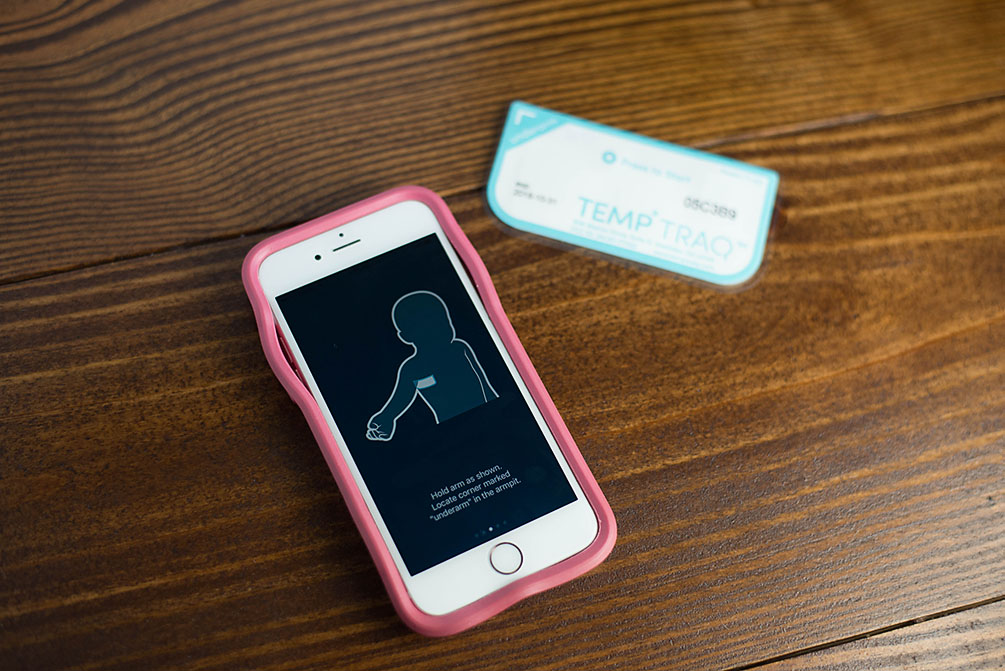 The app will walk you through everything!
Then for 24 hours, the TempTraq monitor will send accurate temperature info straight to your phone…it can even send you fever alerts if you choose. This has been perfect for giving me peace of mind…and a few more packs are ready to go in my medicine cabinet whenever one of the girls might get sick again.
And I can't say it enough, it's pretty great that you don't have to wake your kids just to find out if their temperature has risen (especially for little babies who can't tell you that they are feeling cruddy!).
Here's a quick rundown of TempTraq and what it offers:
Only wearable Bluetooth temperature monitor in a soft patch form.
Monitor fevers and track temperature for 24 hours.
Is applied to your child's underarm area.
Sends out fever alerts to your phone.
Tracks through a free app that works on both Apple and Android phones.
Measures/tracks fever in an easy to read color coded chart on your phone.
Makes it so that you don't have to disturb your child from sleep + gives parents peace of mind.
App can monitor multiple children at once, so it's easy for families with more than one child.
Easy to share data with your child's pediatrician (can be emailed!).
FDA cleared medical device.
Buy TempTraq now at Target, Walgreens, CVS and TempTraq.com for $19.99.
Save Save Save Save Save Save Save Save
Save