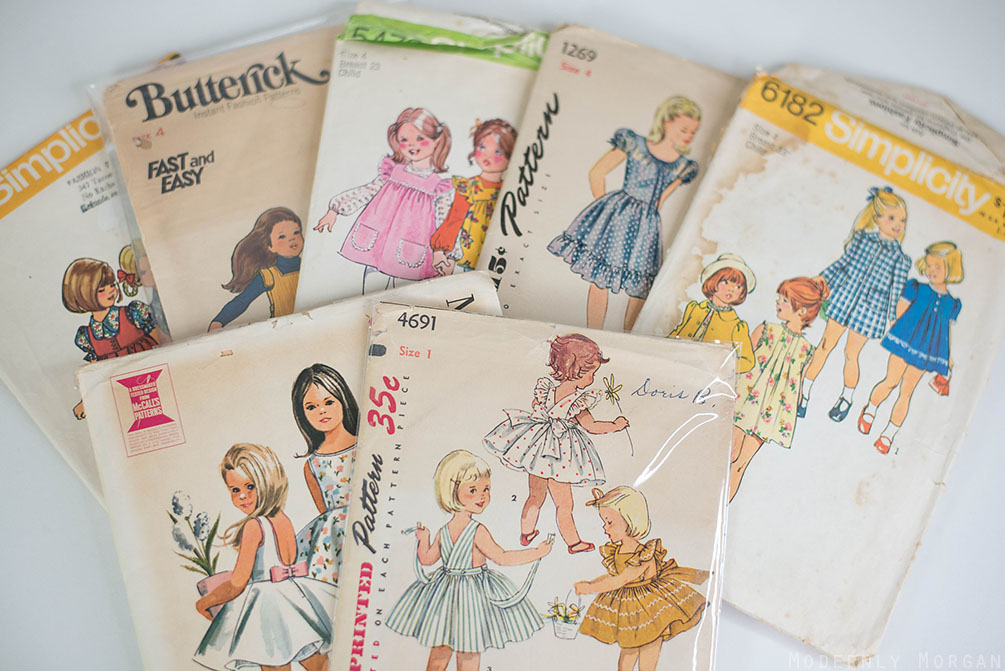 So you might have noticed I've gone a bit crazy lately with pinning vintage patterns…and as you can see in the photo, I've gone overboard with buying them too.
I've had people ask me, "Why not just buy new patterns?"  Well…I have.  🙂  I LOVE Violet Field Threads.  They have tons of cute dresses that you can instantly download all the pdf files too right after purchasing.
BUT…there is something to be said about vintage patterns.  I love holding something in my hands that's 60 years old and has a story behind it.  Most of the patterns I've purchased (I've been finding them on Etsy and Ebay if you decide you want to get some for your little girls) are already cut, so I know someone has crafted a dress from the pattern before.  I just think that's really neat!
Now, I've only sewn one dress for Mabel before and that was when she was really little.  I'm by no means a pro at sewing patterns…so this will be a learning experience for me.  And don't worry, I'll document it!
I also went and bought a Brother Serger
the other week on Prime Day so it was a pretty good deal (even without the sale, it's a highly rated machine at an entry level price).  I've wanted one for a while but was scared to take the plunge…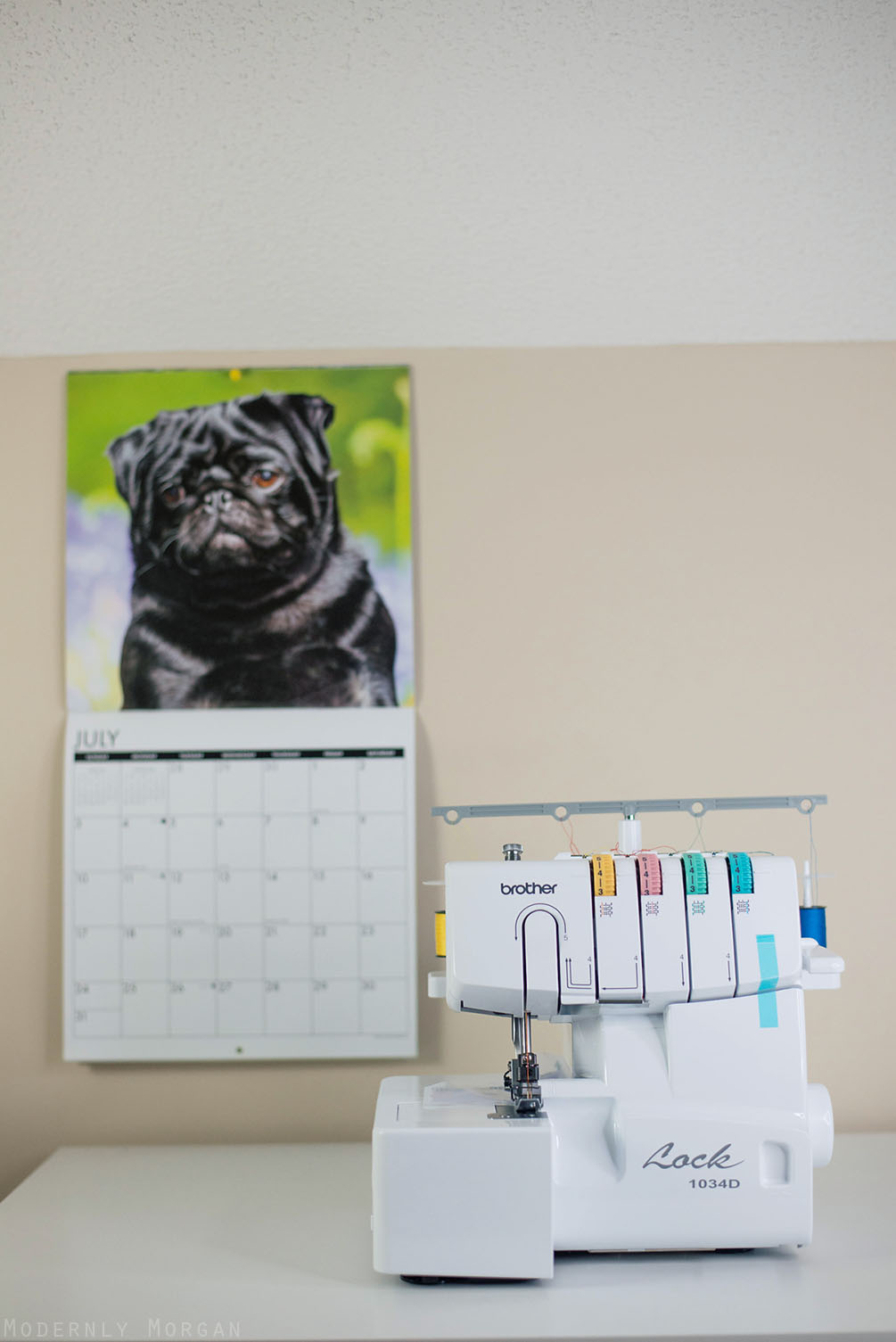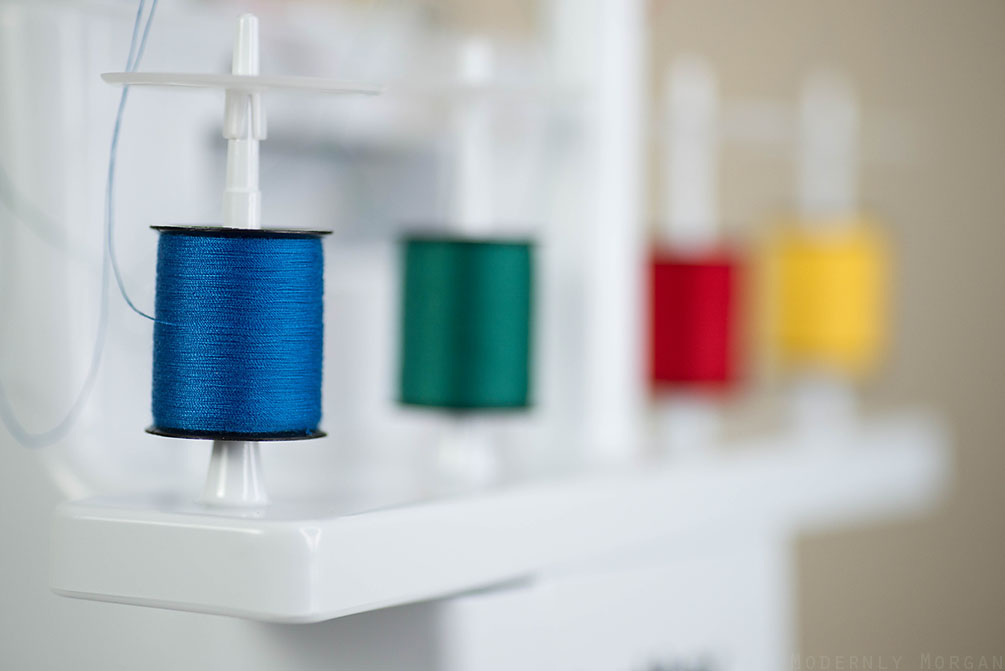 And funny enough…it's sat in its box the past two weeks because it intimidates the heck out of me!  Lol!
Just FYI though, if you're wanting to get into sewing patterns, you don't need a serger.  You can do a  stitch on a regular sewing machine, just google how to serge with a sewing machine.  😉
As soon as I get my current quilt completed, these are my next two projects: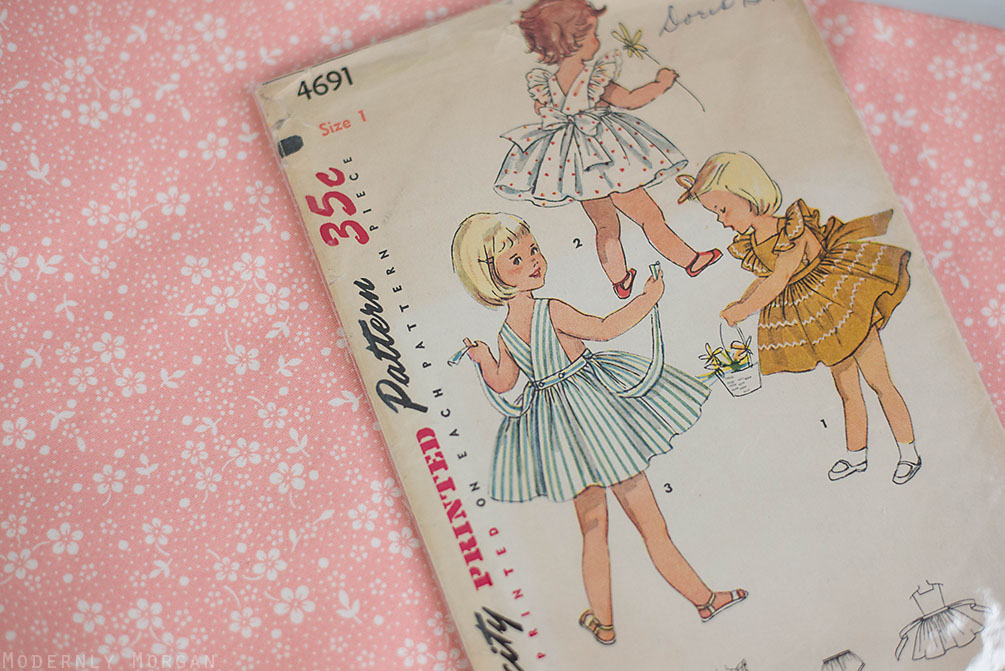 Vintage Simplicity Pattern #4691
Fabric – 30's Playtime in Betty's Pink Dotty Daisy by Moda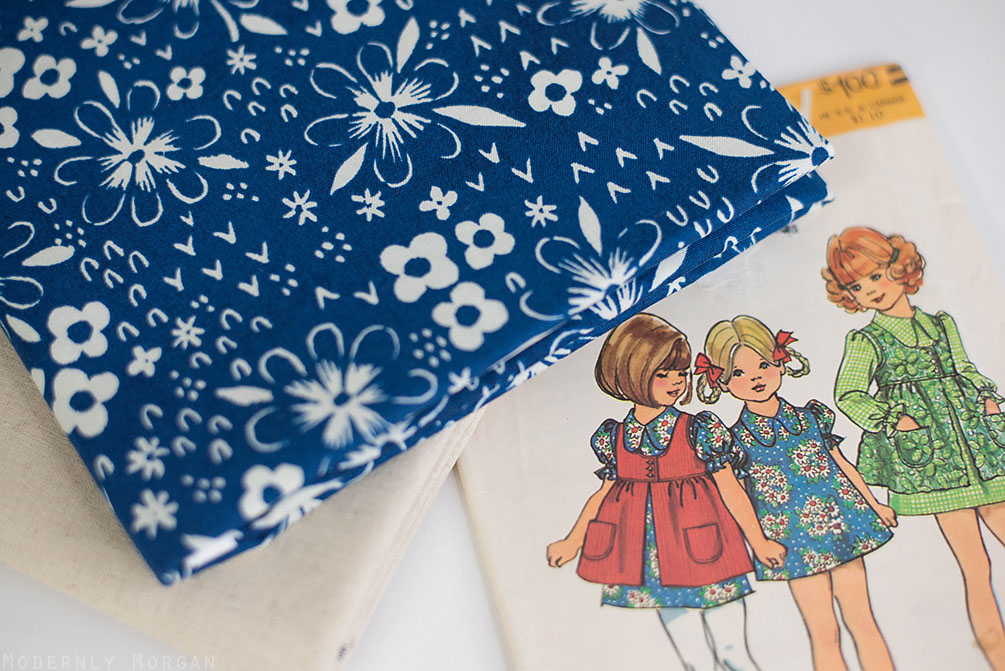 Vintage Simplicity Pattern #5277
Fabric – (top) Bluebird Foxtracks by Cotton + Steel
(bottom) Essex Linen in Natural
Save
Save
Save
Save