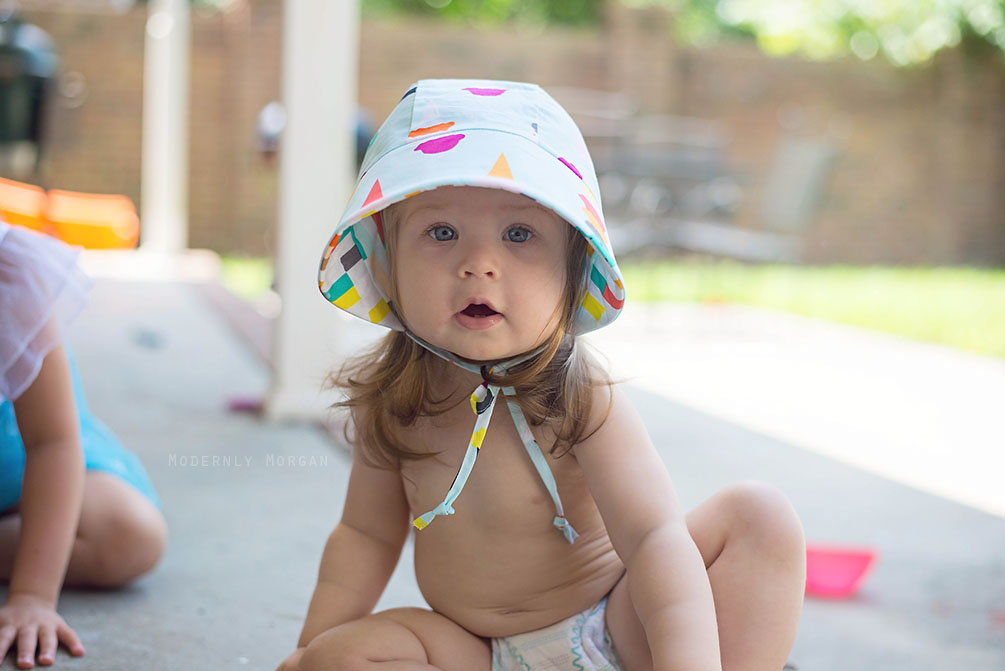 Yesterday I shared July's Stash Builder Box reveal…
And today, I'm sharing what I created with two of the fat quarters of fabric that were included.  🙂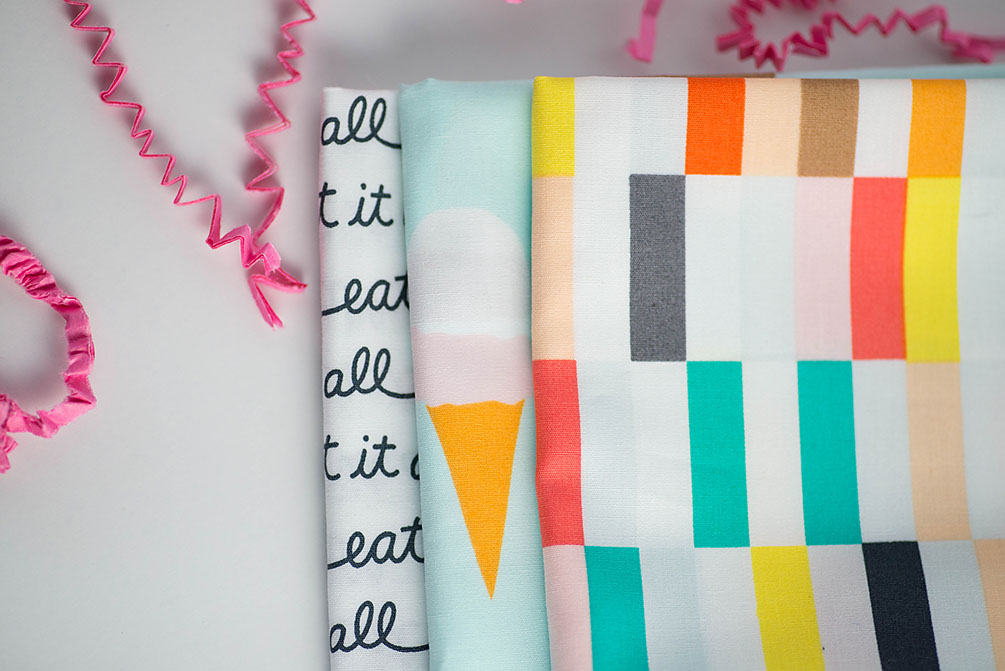 The perfect summer sunbonnet!
Millie has never worn a hat, so at first she was kind of confused as to why I would tie something to her head, lol!
I was actually surprised with how easy it was to create and if you want to make one, this is the tutorial I followed.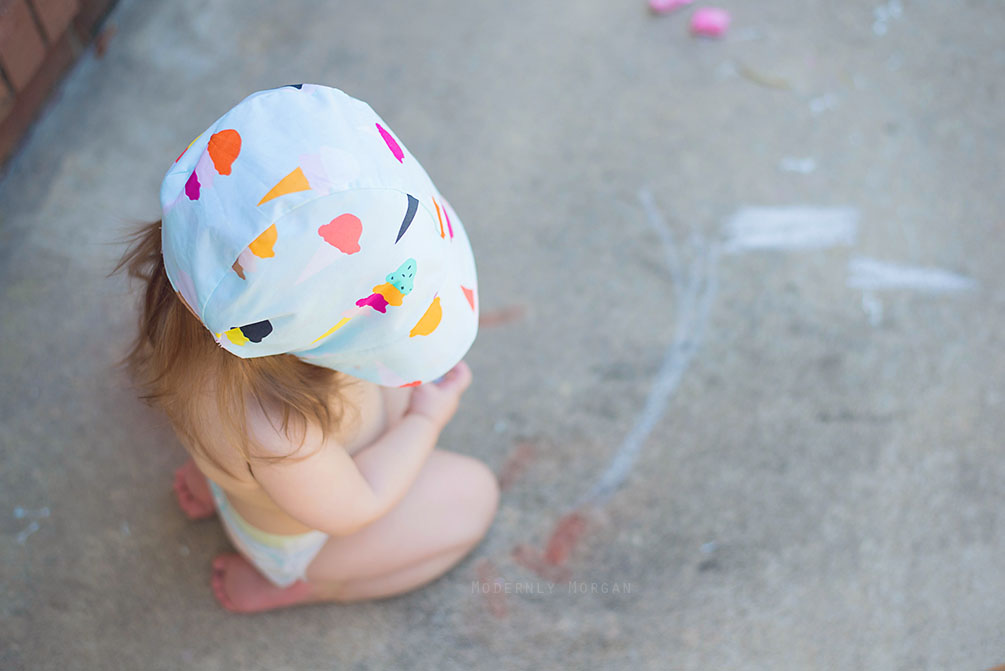 The outside fabric of Millie's new bonnet is from the Boardwalk Delight Fabric Collection by Art Gallery Fabric in the pattern I Scream, You Scream.  Just a hands down, super fun print!
And cue the big cheesy baby smile: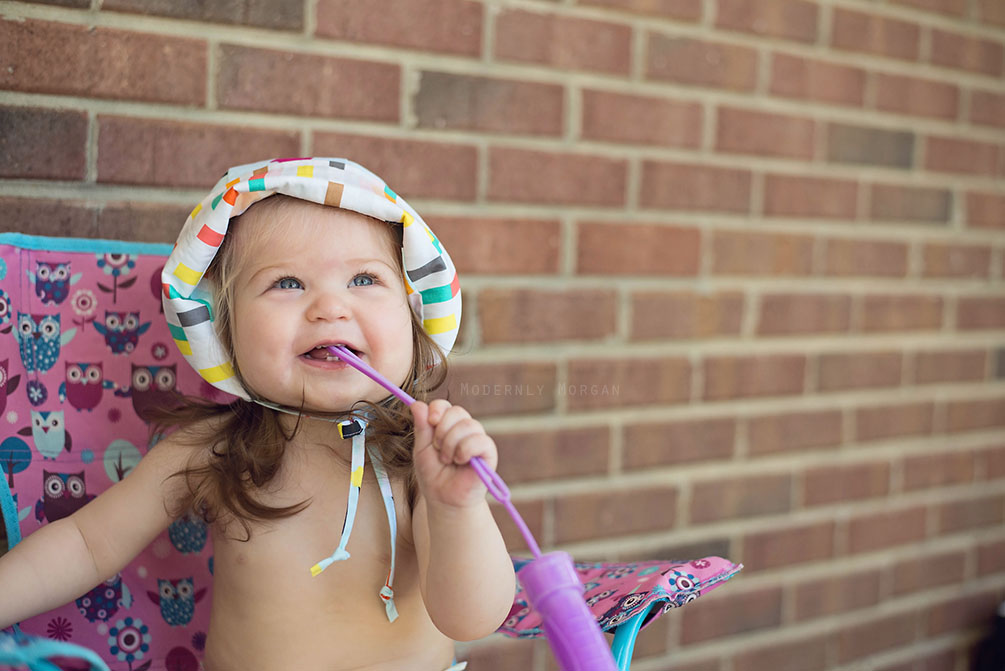 I had no intentions of flipping the brim back but my husband thought it was a good idea.
Well…it at least showcased the cute lining fabric which is from the same collection, in the pattern Ice Cream Shop.
And then as quickly as it began, Millie was ready to have it taken off…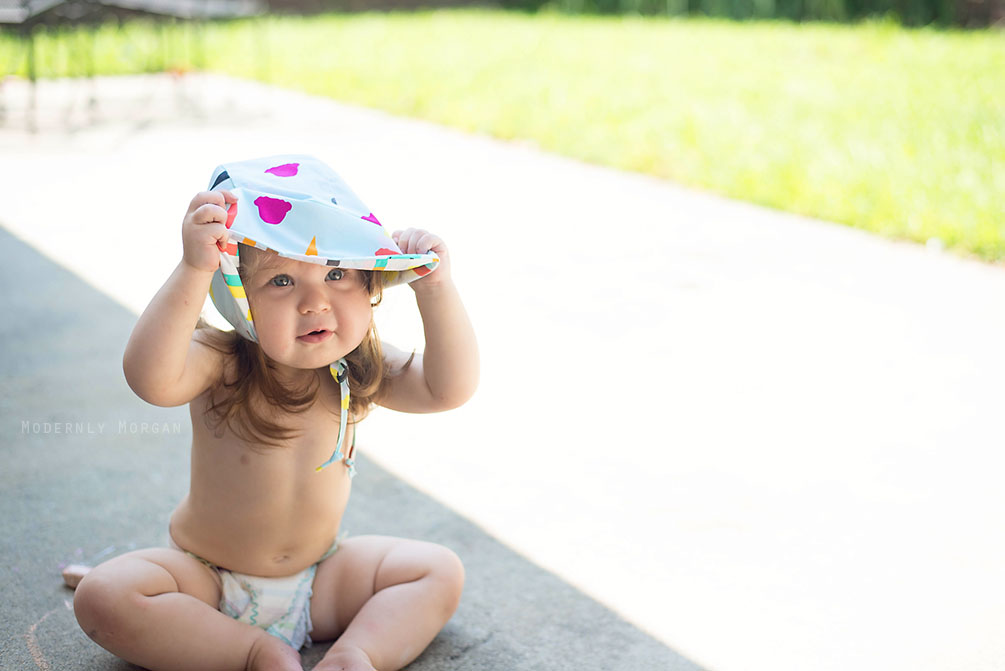 I'm just going to keep my fingers crossed that if she wears it a bit more frequently, she'll get used to it since I think it's adorable…plus, it's pretty good at keeping the sun out of her eyes!
I haven't sewn too many wearable things but I had a lot of fun with this!  I purchased my first vintage pattern on Ebay last night from the 1960's that I'll be attempting soon for Mabel's school wardrobe.  Can't wait!
Don't forget to check out Stash Builder Box and use code IHEARTSBB for $3 off your first box!
Save
Save