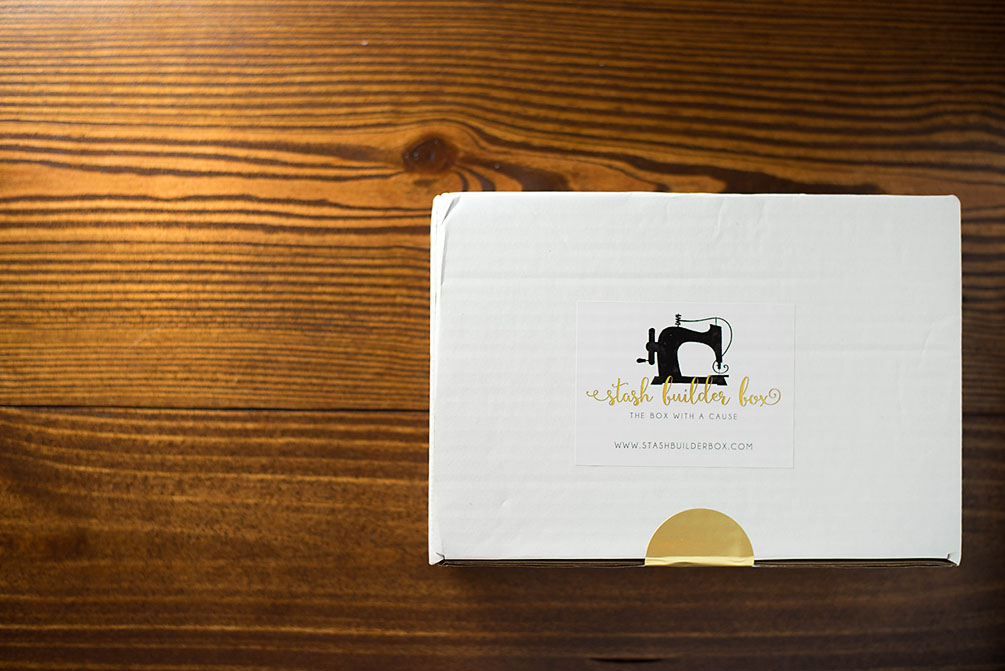 A few weeks ago I got an email from Amanda over at Stash Builder Box asking if I would like to see what it's all about.
Um, of course!
There was no hesitation on my part.  🙂
Plus, I love supporting small businesses!

I've been getting back into sewing and creating things on my sewing machine so this was a wonderful opportunity and pretty exciting too!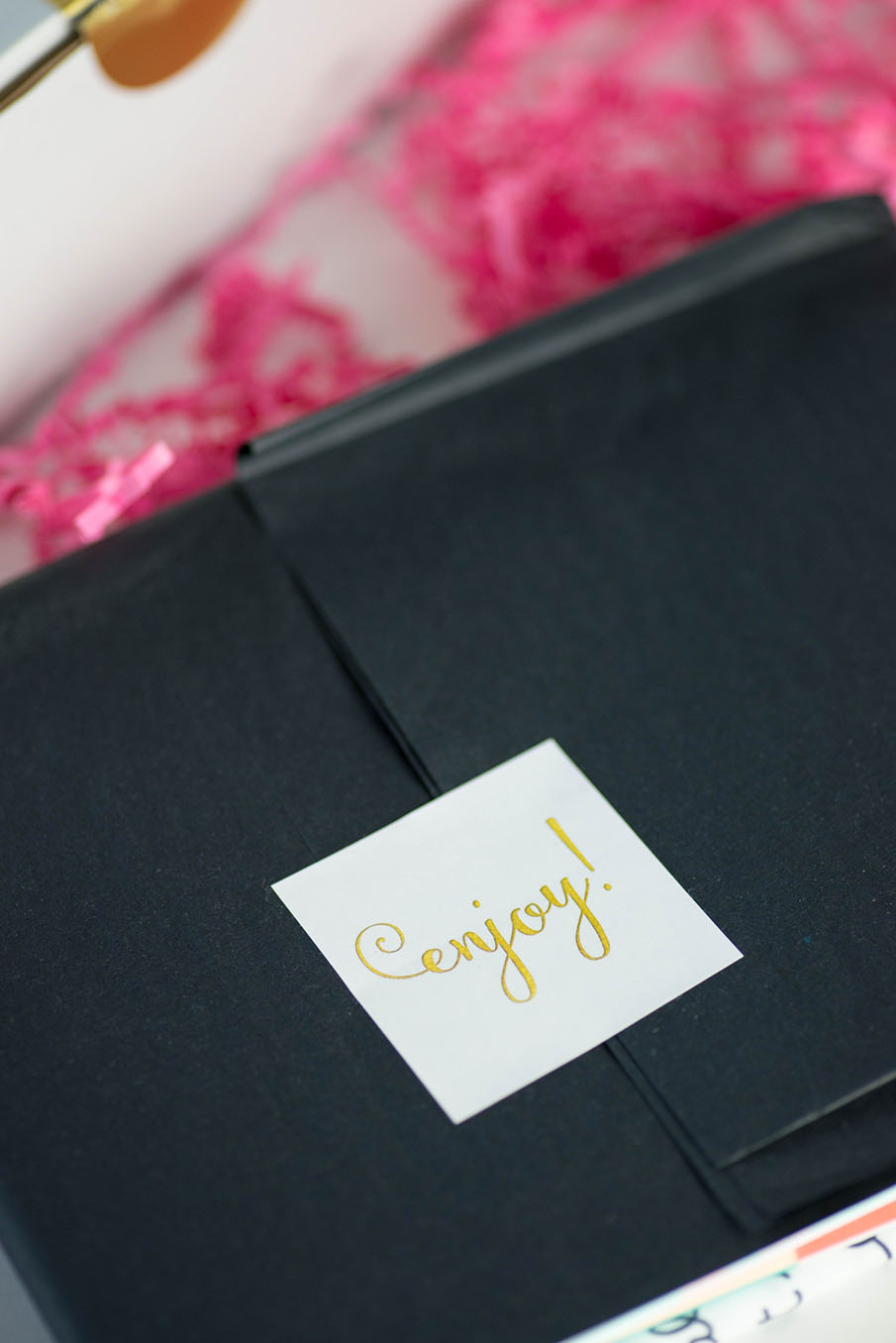 So what's the box all about? 
It's a monthly subscription box full of sewing goodies!  You always get 3 fat quarters of fabric, a pattern, a block of the month and then some random notions and sewing related items.
I'm a fabric hoarder…so any kind of service that sends me fabric on a monthly basis to add to my stash is like a dream.  😉
ALSO, with each box, 20% of the purchase price goes towards making a quilt for a child in need.  That's pretty awesome!  With seeing how much Mabel loves the quilts around our house and how often she uses them, I understand the comfort a good quilt can bring…so it's pretty heartwarming to know how Stash Builder Box is giving back.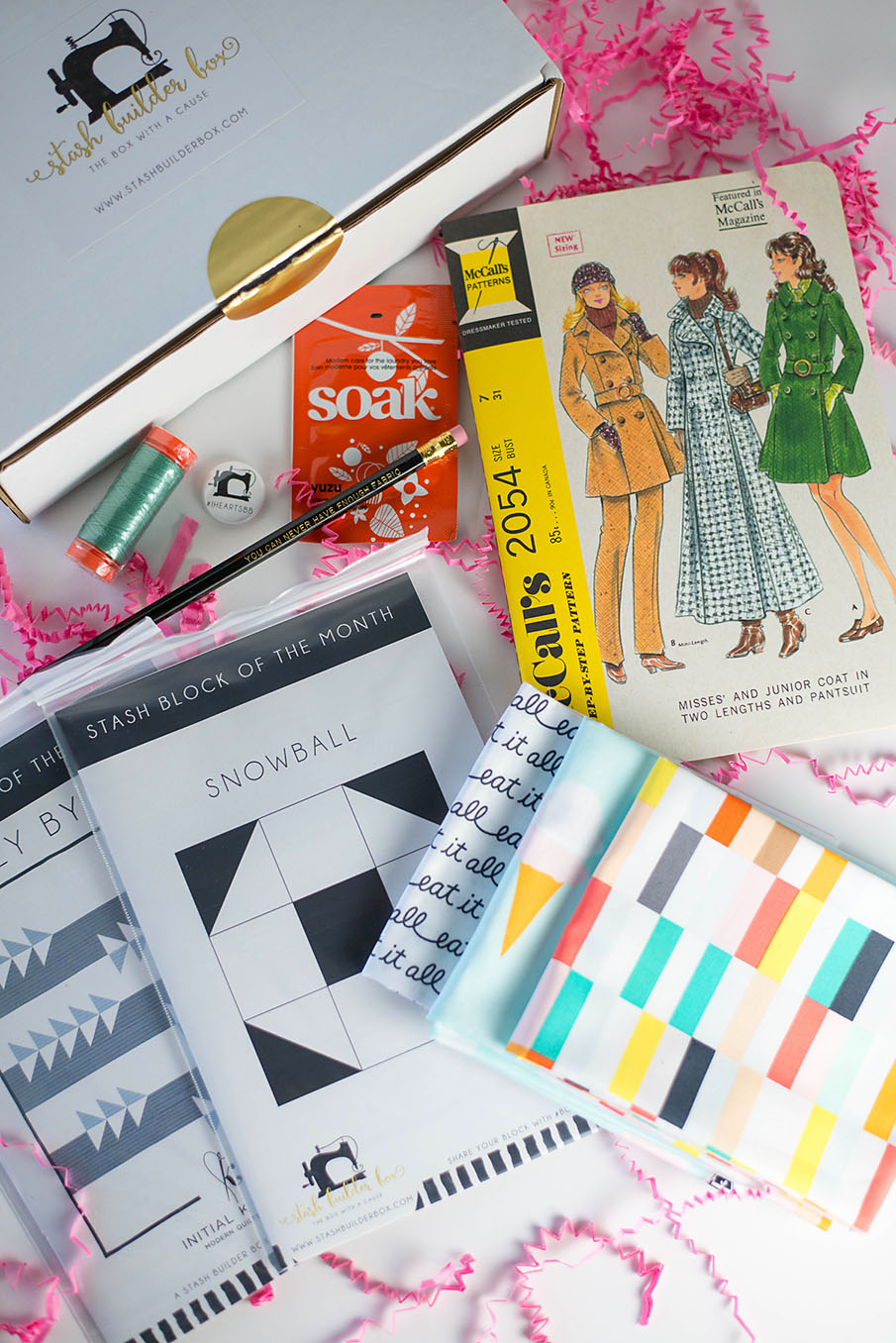 In this month's box (July 2016) I received:
3 fat quarters of fabric from the Boardwalk Delight Collection (Art Gallery Fabric)
Stash Builder Box Block of the Month pattern
Fly By quilt pattern from Initial K Studio
Vintage McCall's notebook (I'm in love with this!)
Sample of SOAK
Aurifil thread
Pencil with a fun saying
Stash Builder Box pin
I was honestly surprised at how much was packed into that box.  Lots of things to help inspire me to create new things and try things that I might not have without this nudge!
For example, I've never done a block of the month quilt but have been wanting to…and I've never sewn something as modern as the Fly By pattern that was included: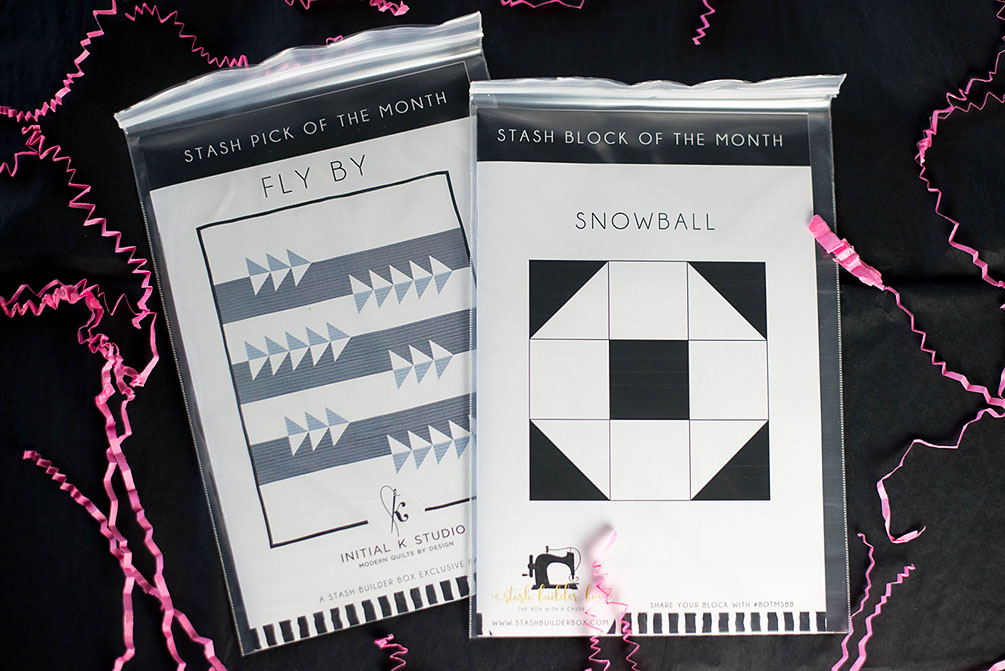 I'm really looking forward to sewing the Fly By quilt…Mabel has been begging for her own smaller quilt to use while she watches movies so this will be perfect!  Maybe then she'll stop stealing my favorite quilt.  😉
And of course I'll post photos when it's finished.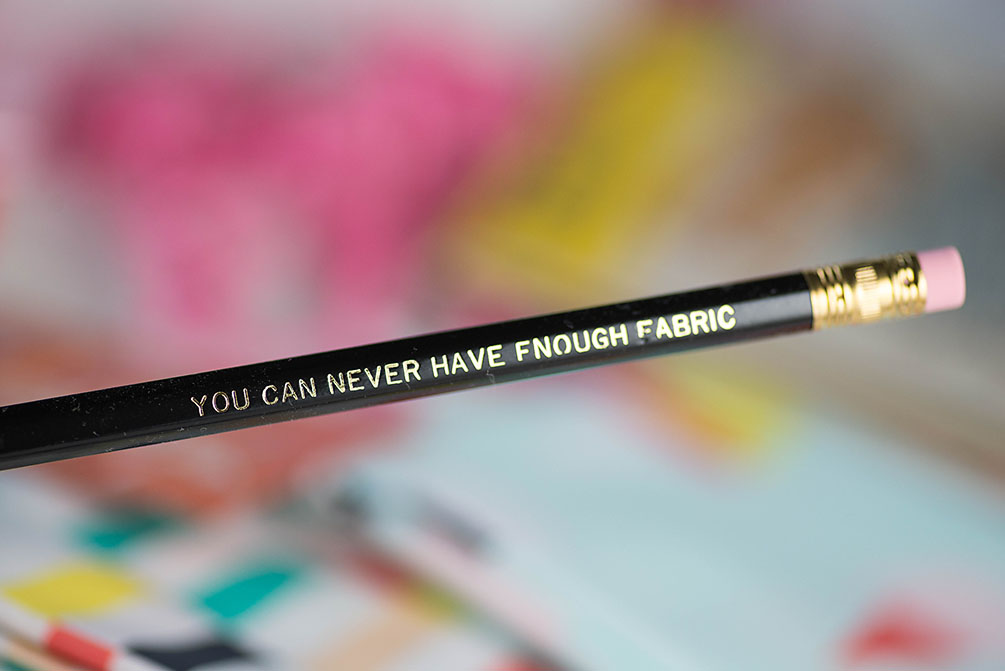 You Can Never Have Enough Fabric…Isn't that the truth?!
How much is each box?
Boxes are $23.99 on a month to month basis, or slightly less if you decide to go with a 3-6-or 12 month subscription package.  When you sign up, be sure to use code:  IHEARTSBB for $3 off your first month's box.
Heads Up – If you want to order this month's box, make sure to place your order by the 14th since all boxes begin shipping on the 15th.  If not, you'll be getting next month's box.  🙂
Stay tuned for tomorrow when I'll be sharing the fun item I created with two of the fabrics included in this box!
Save
Save
Save
Save
Save
Save
Save
Save