Last week I posted about the first ever vintage dress that I made for Mabel.  And I felt that I had been successful so I decided to have another go at it.
Take a gander (that's a vintage word that fits, right?!) at Simplicity 2388: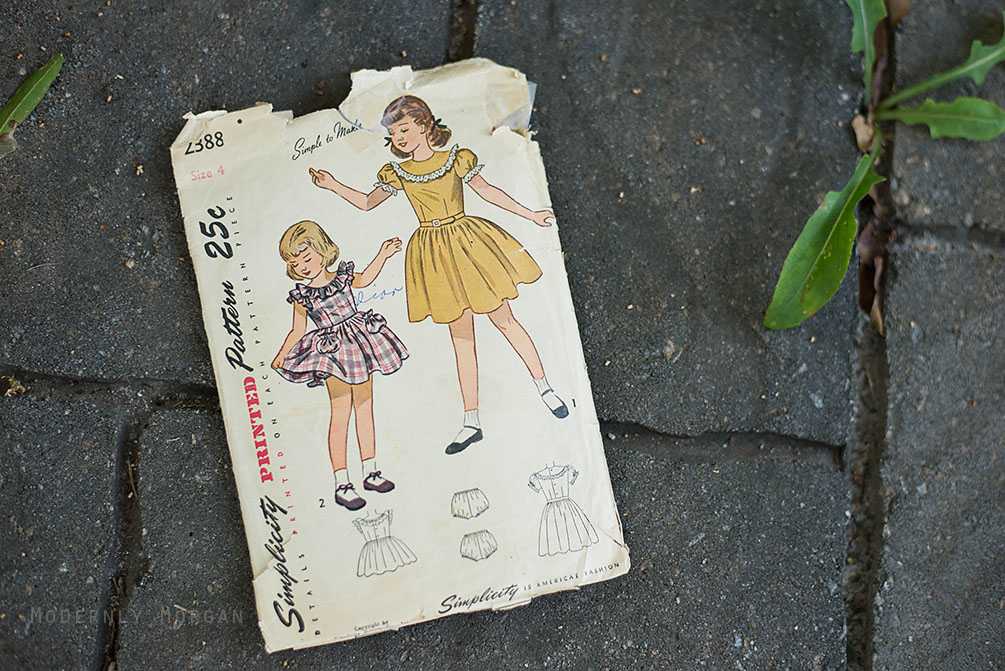 I purchased this pattern a few weeks ago on Etsy and decided to go with the version on the left.  But you'll see that I ended up omitting the pockets and I also added a sash.  When the dress was finished, I felt that it was a tad boxy…so by adding the sash, it took up the extra room/will allow Mabel to grow into the dress in the meantime.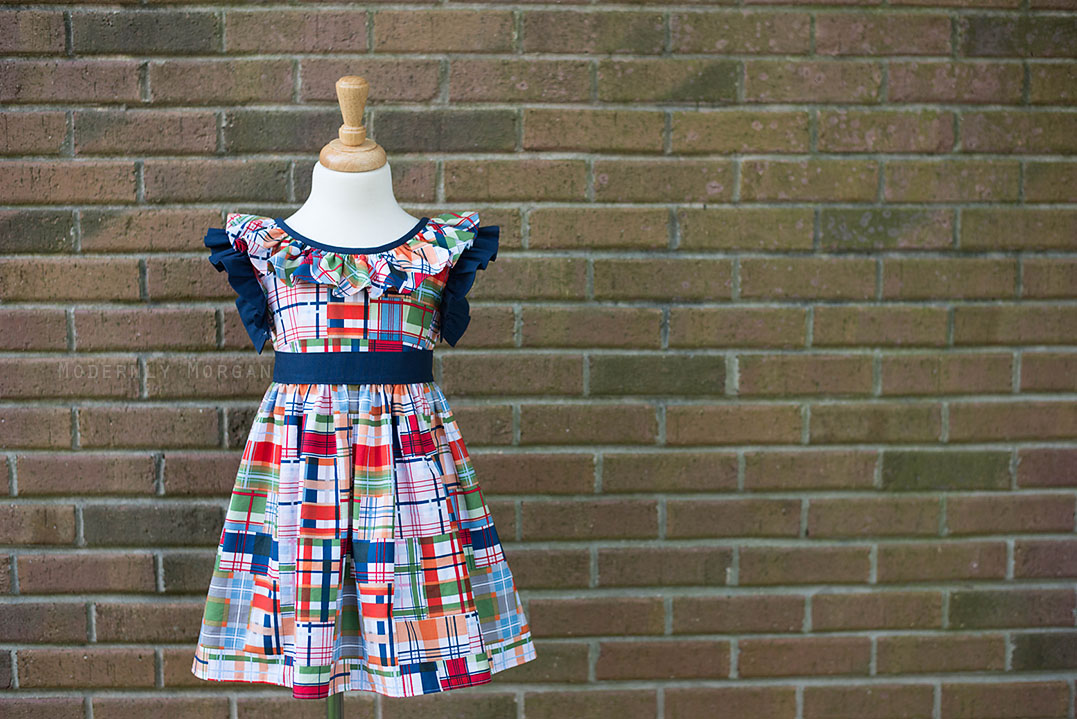 Okay…so ignore the green bricks, a good old power-washing is long overdue. 
I couldn't be more thrilled with how it all turned out…but I will tell you there were about 5 or 6 times where I almost threw the dress and my sewing machine out the window.  The biggest headache was sewing the ruffles onto the sleeves…kids' clothing is tiny to begin with and when you have lots of thick ruffles…it's hard to get them onto your sewing machine properly.
But try, try, try and you will succeed!  I'll have to remind myself of that on my next project when I'm ready to throw that one out the window too, lol!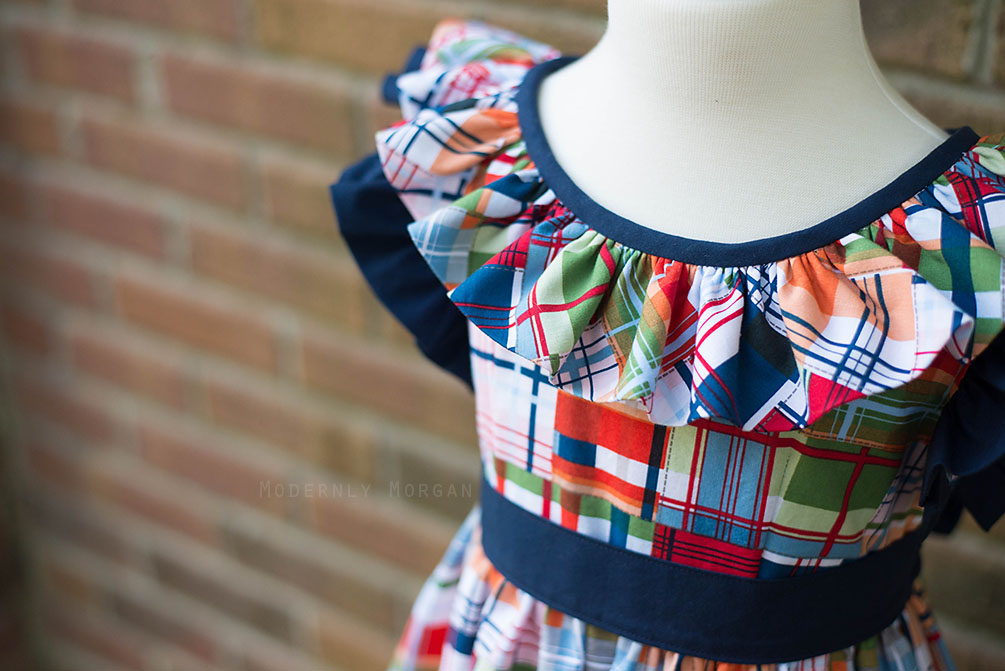 I couldn't resist taking up-close shots here.  I had to hand sew the navy bias tape you see around the neck so that the seam was hidden.  Took forever but I did it!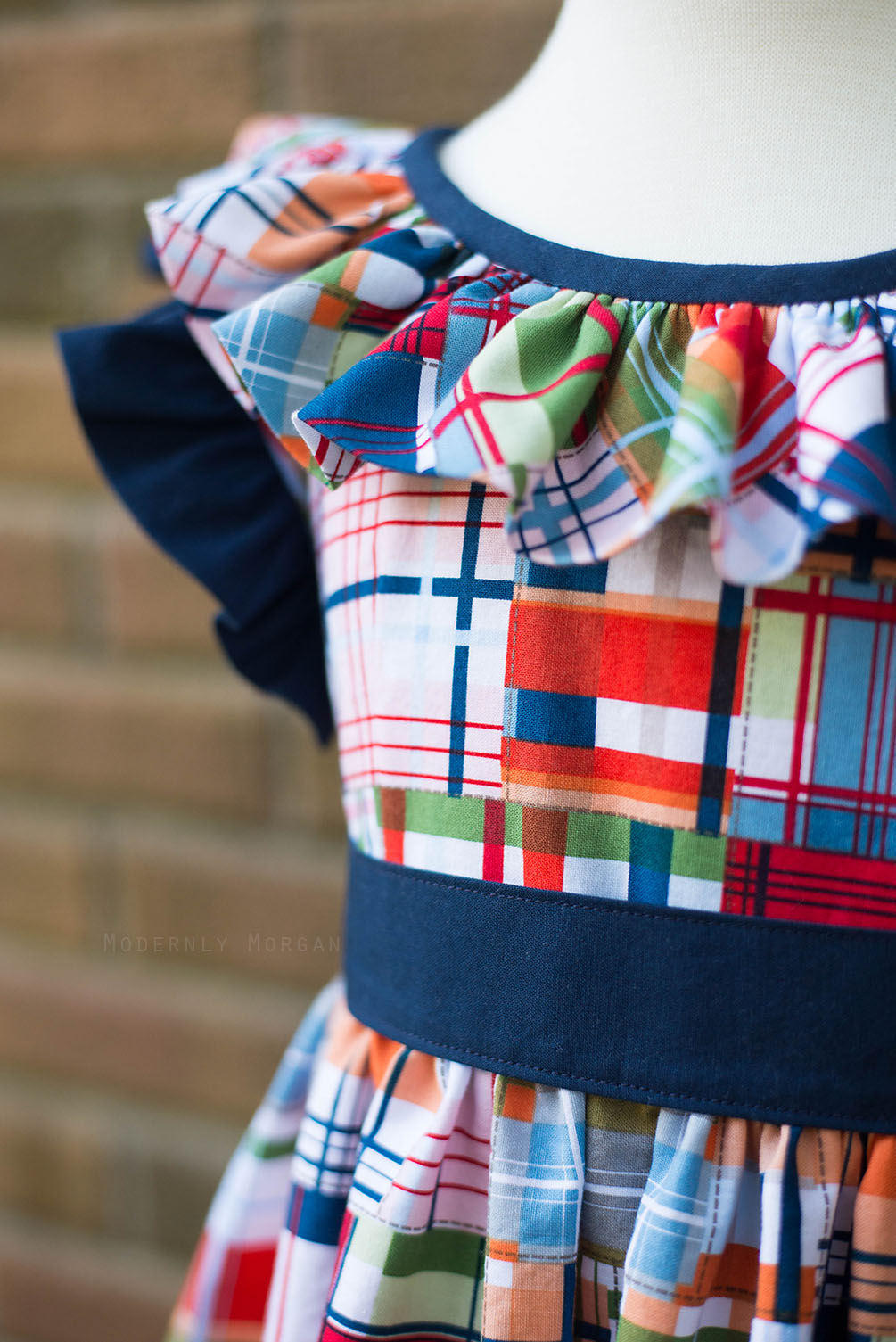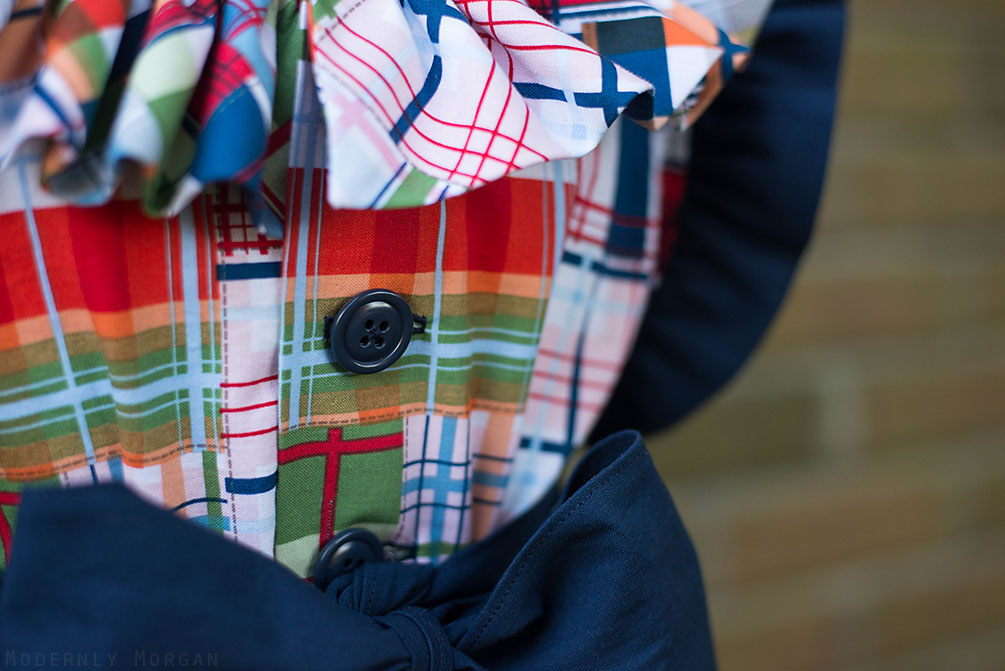 And there's another first I had to document.  I'd never made buttonholes on my sewing machine…after some chats with my mother and some YouTube tutorials…I got it!  😉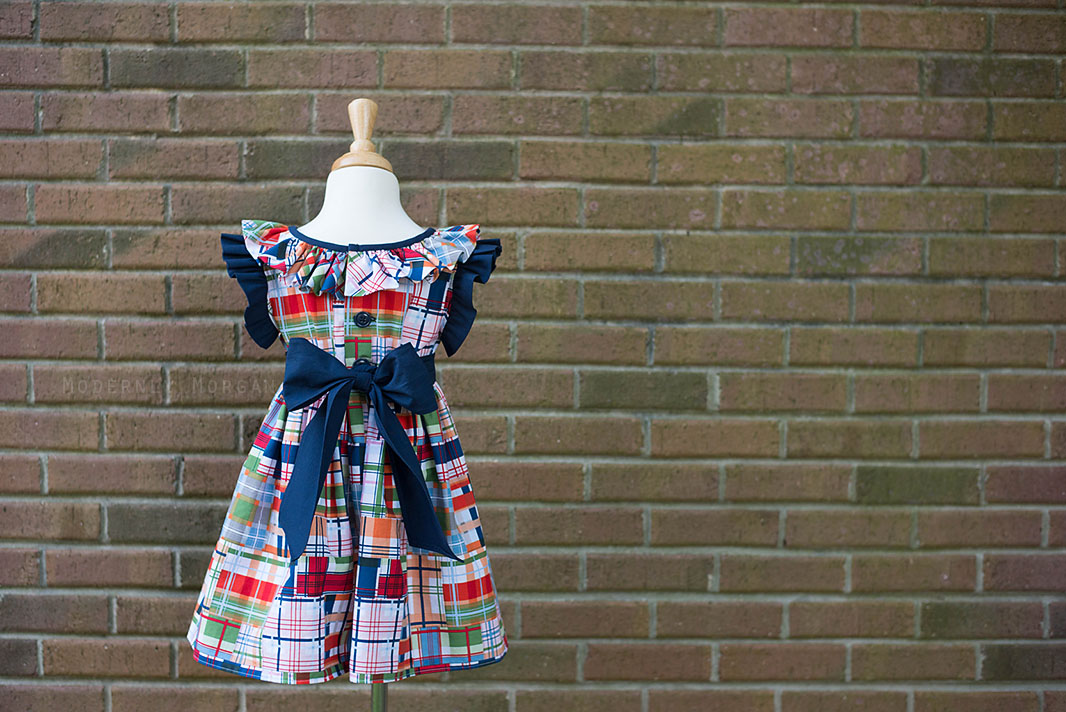 Fabric – Patchwork Plaid from the Going Coastal Collection – Emily Herrick/Michael Miller Fabrics
And there is another hidden button that you can't see under the top ruffle.  😉  I'm thinking this will be Mabel's picture day dress at school.
The end.
**There will be photos of Mabel actually wearing this dress and the whale dress in a post later this week**
Save
Save
Save