After a week of gray and drizzly weather the sun finally decided to show itself and made it possible for me to snap a few photos of Mabel sporting the new dresses that I sewed for her.
Mannequin photos are good but just not the same as actually seeing someone wearing them.  Plus it gives me all the feels (yes, I just typed that) to see Mabel wearing something that I created with my own two hands!
And I think they turned out pretty nicely if I do say so myself.  😉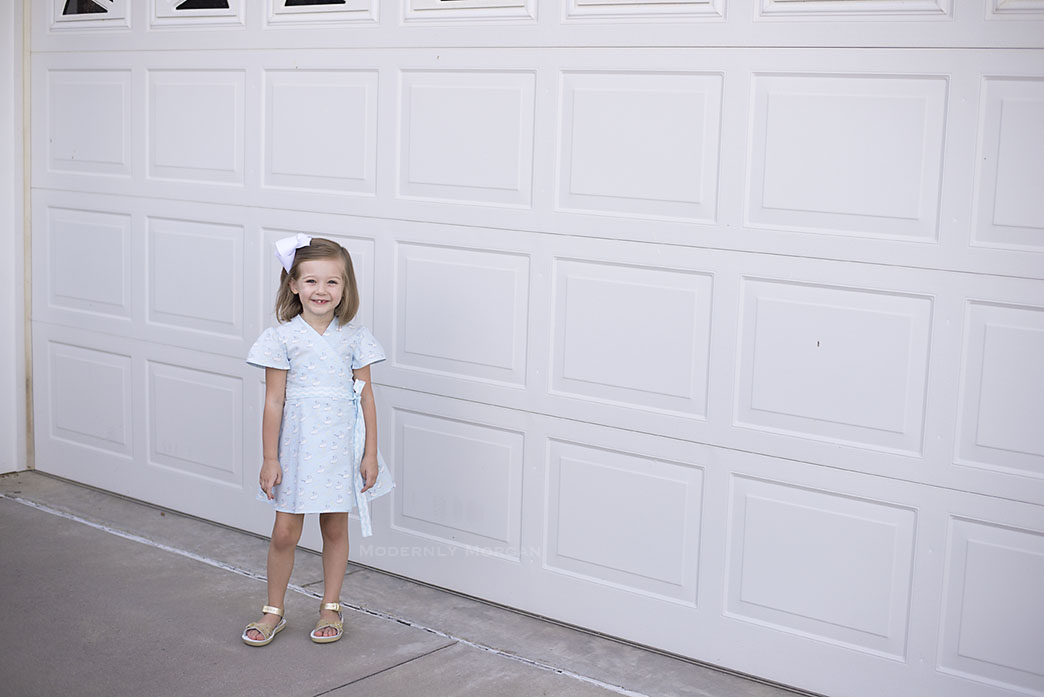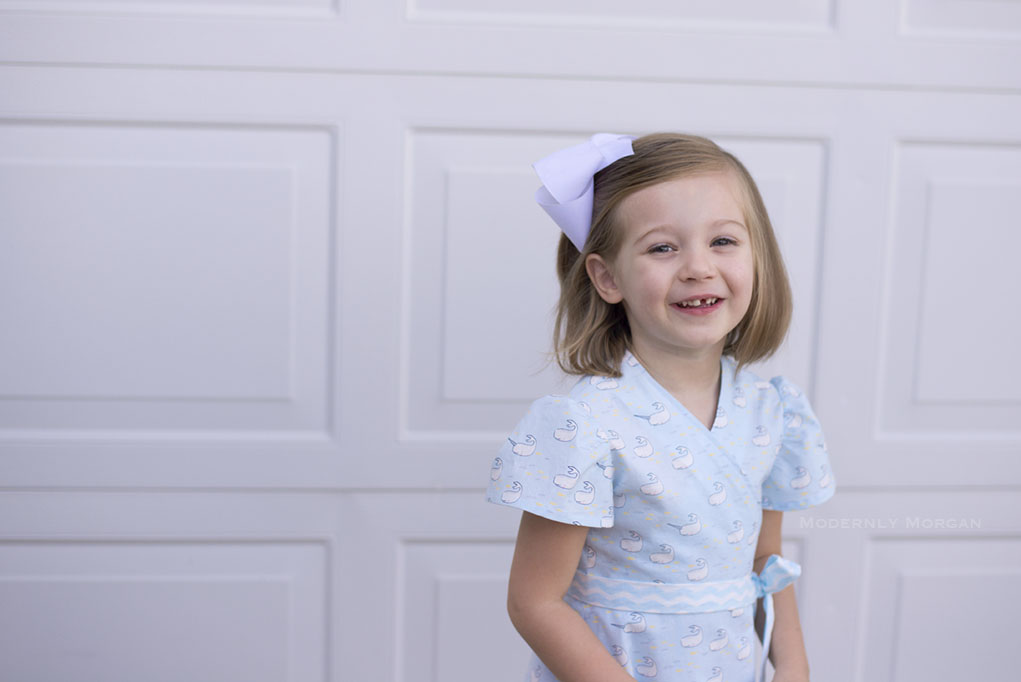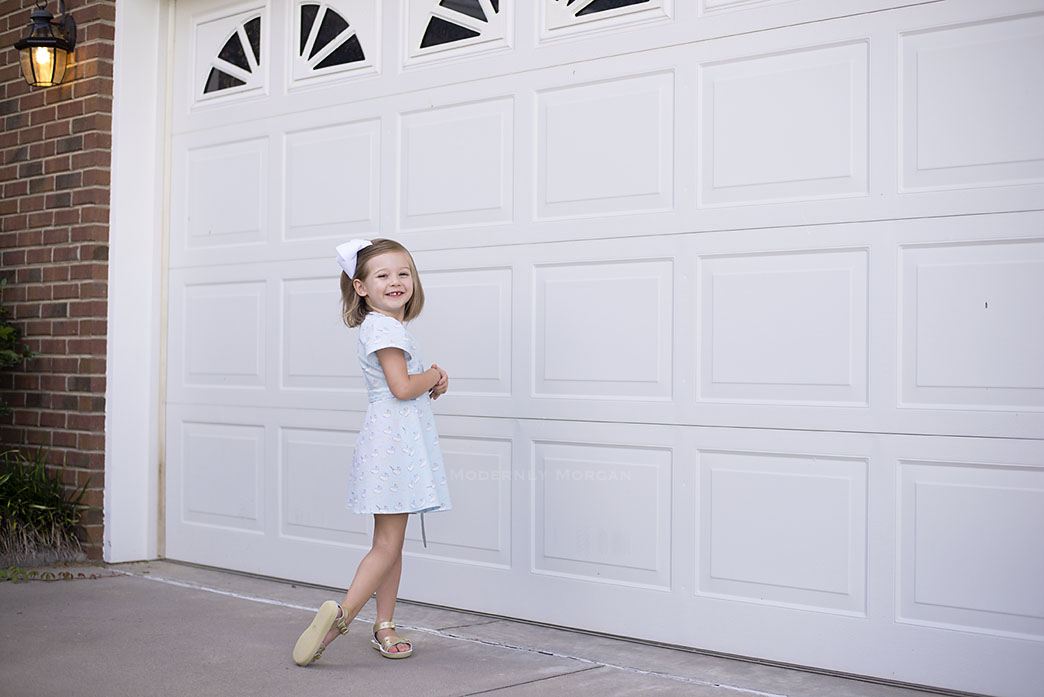 This was from the Simplicity 6300 pattern circa the 1970s.  You can see up-close details in this post along with the original pattern photo.  It was a fairly easy sew in the scheme of things after I learned the ins and outs of vintage patterns (the directions are a tad different than current day patterns and assume that you already know a ton about sewing clothing).  The dress itself is an unlined wrap dress with dainty little puff sleeves.
Mabel loves it.  🙂
Moving on to the more challenging of the two dresses: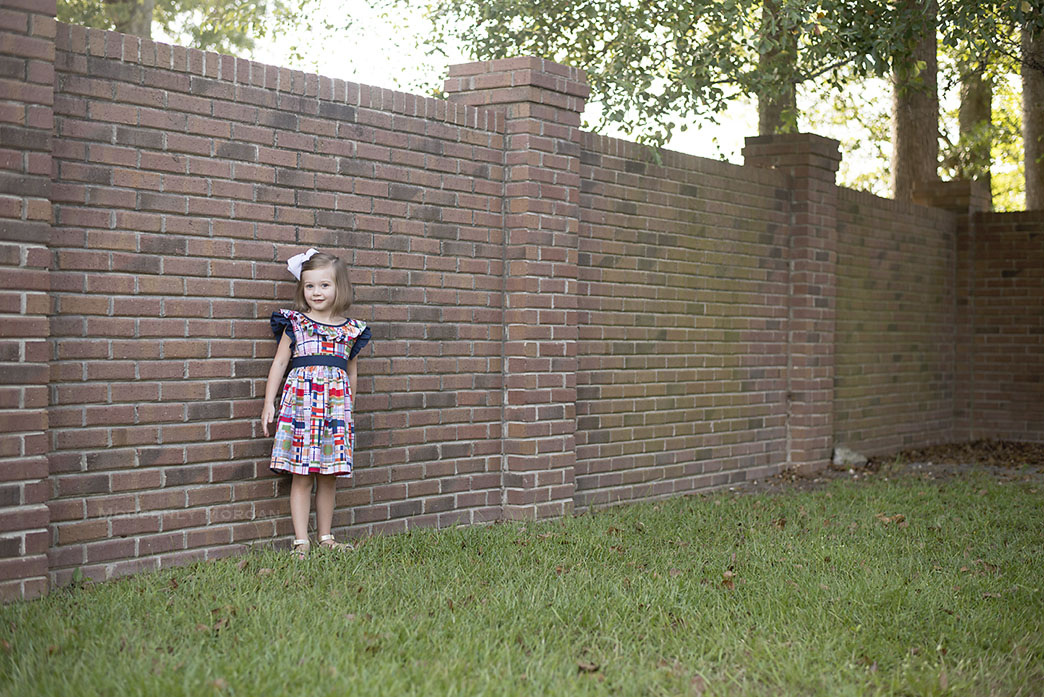 This dress was a modified version of Simplicity 2388, circa 1948 (closer details/original pattern can be seen in this post).  It turned out to be a tad bigger on Mabel…I should have made a size 3 but made a size 4.  No big deal though since she grows so quickly that it should fit perfectly by next spring.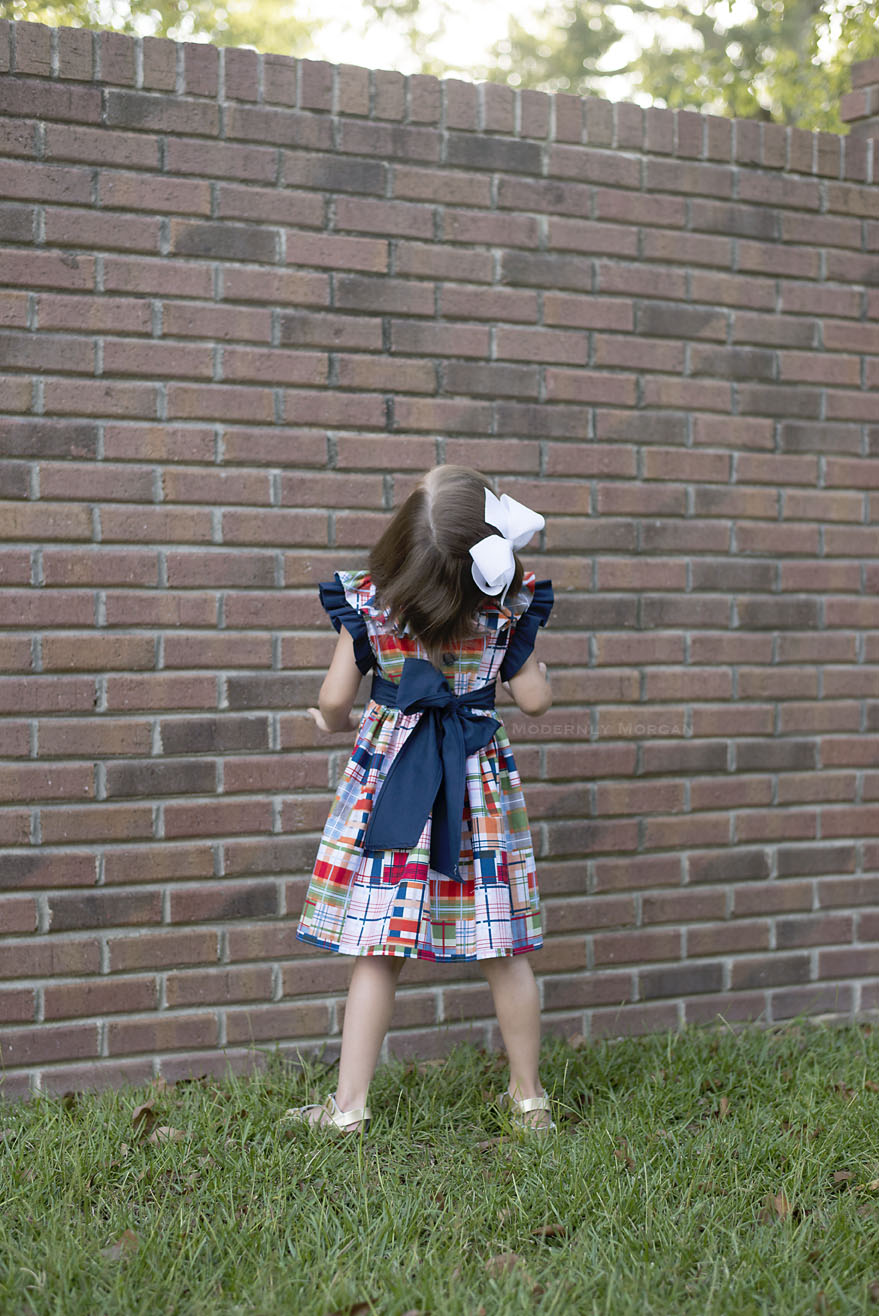 That's what I got when I told her to turn around to show off the bow…she looked like she was getting ready to do the limbo.
Anyway…I found this dress to be a bit more tricky in that it's honestly pretty hard to sew such tiny arm holes on a sewing machine that have so many ruffles around them, lol!  I can't tell you how many times I sewed things only to have to rip the seams out and do them again.
But you live and you learn.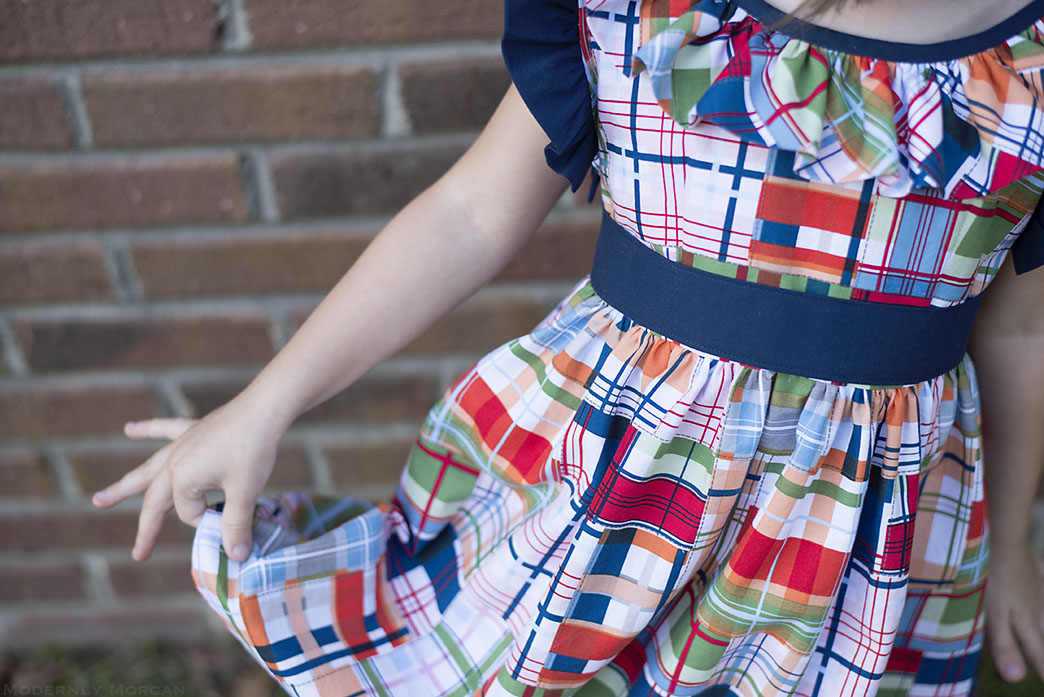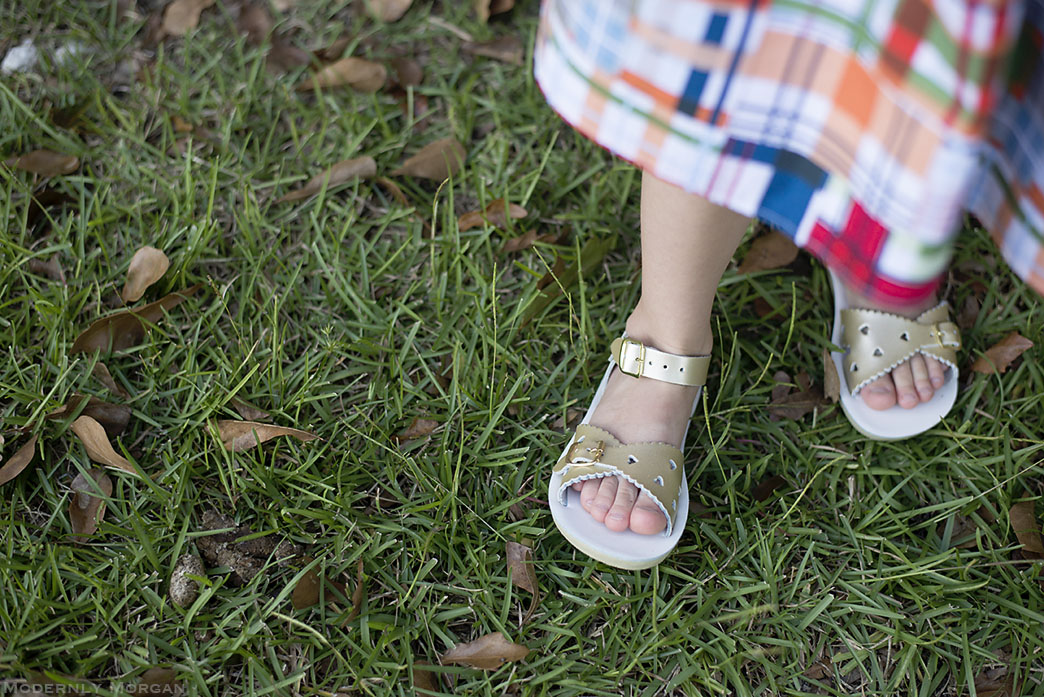 Side note…these are also my new favorite sandals for Mabel.  🙂
Anyway, as long as Mabel seems to love what I sew, I'll continue making pieces of clothing for her.
Onto the next vintage pattern!
Any pattern suggestions I should try?!
Save
Save
Save
Save
Save
Save
Save