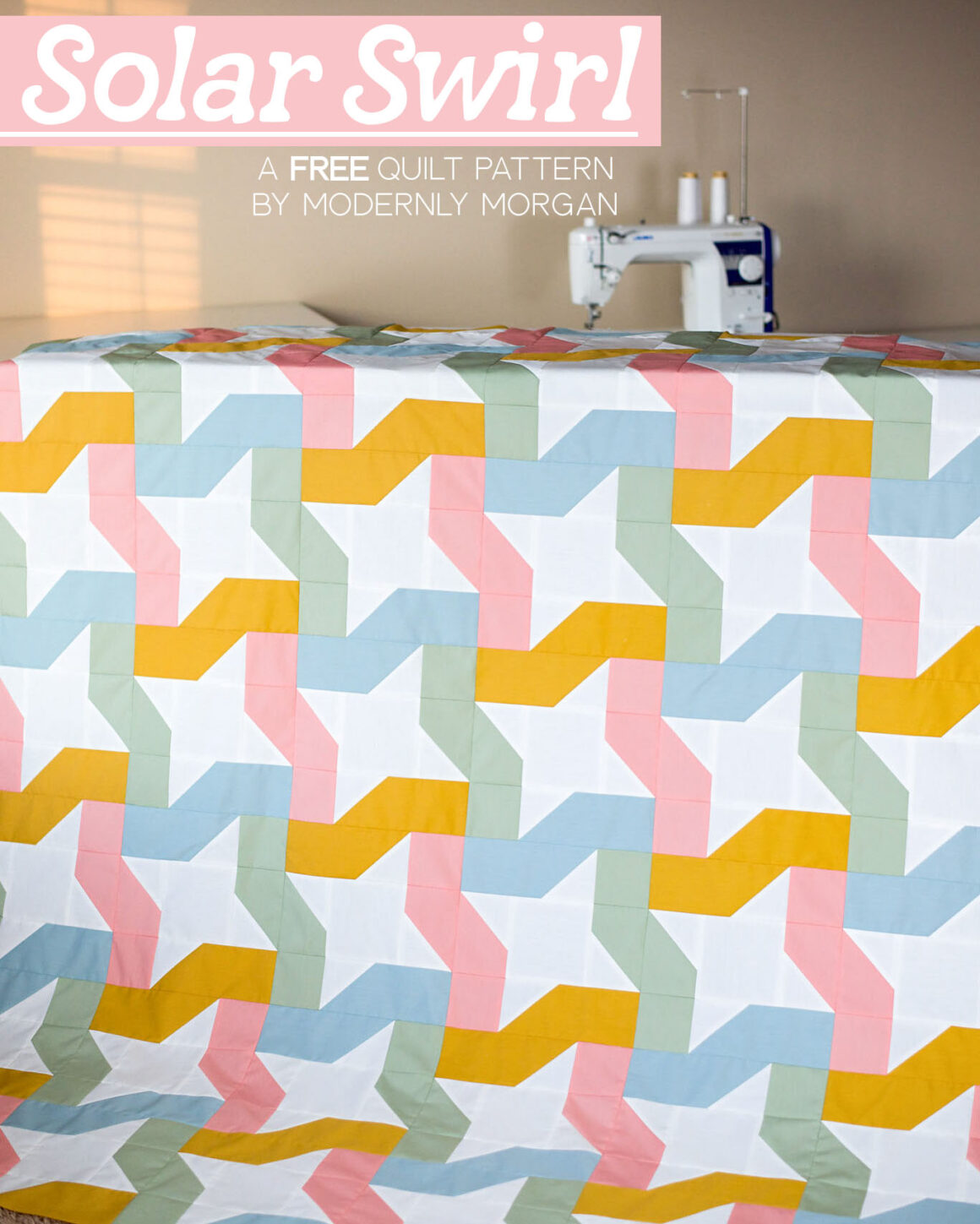 This FREE Solar Swirl quilt pattern is available to all of my newsletter subscribers! It's a modern take on a friendship star quilt (we're all quilty friends, am I right?!) and I thought it would be the perfect way to thank you for joining me on this quilty journey!
**If you're not on the newsletter list yet, you can join here and will be immediately sent a copy of the Solar Swirl pattern.**
For my Solar Swirl quilt, I knew immediately that I wanted to use Art Gallery Fabrics' Pure Solids for the front. The colors are always so vibrant! I used them in a previous free pattern, the Boot Room quilt, and they've held up beautifully! When using only solids in a quilt top, I love to add a little pop of interest on the back, so I picked the Retro Road Trip print by Sharon Holland from her gorgeous Shine On collection from Art Gallery Fabrics.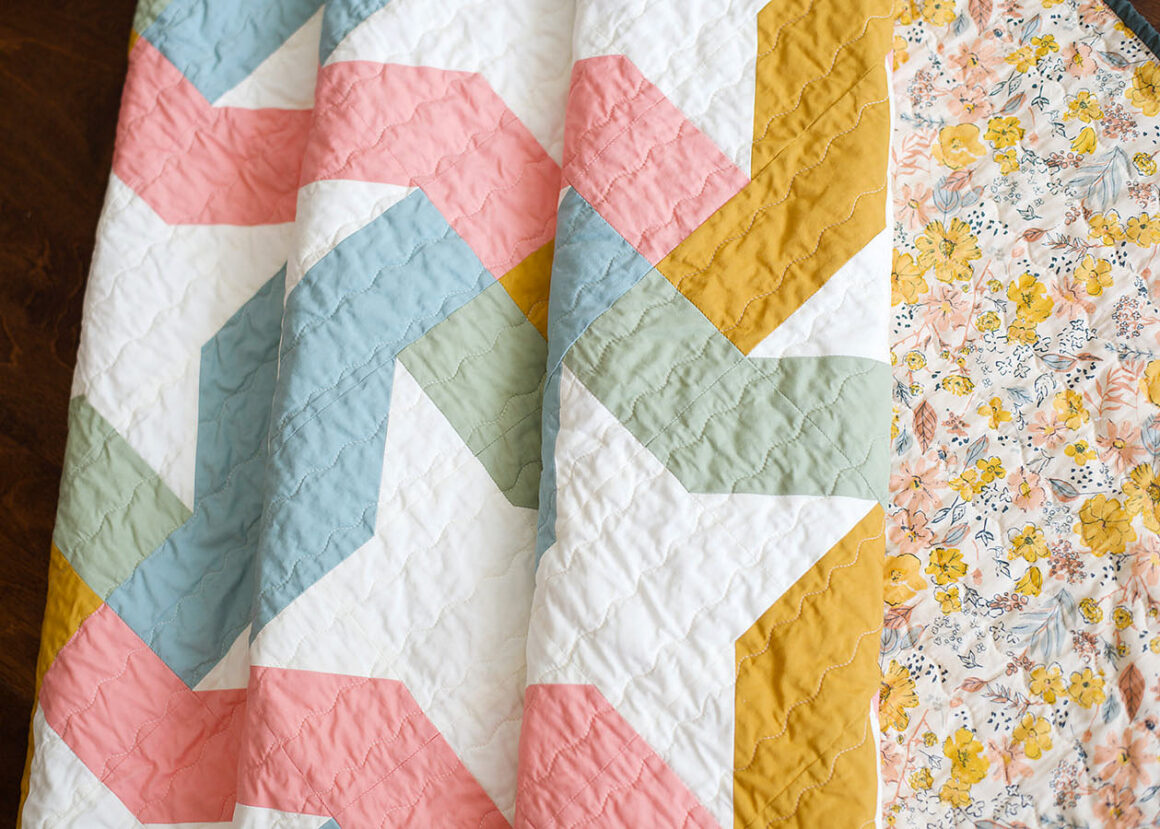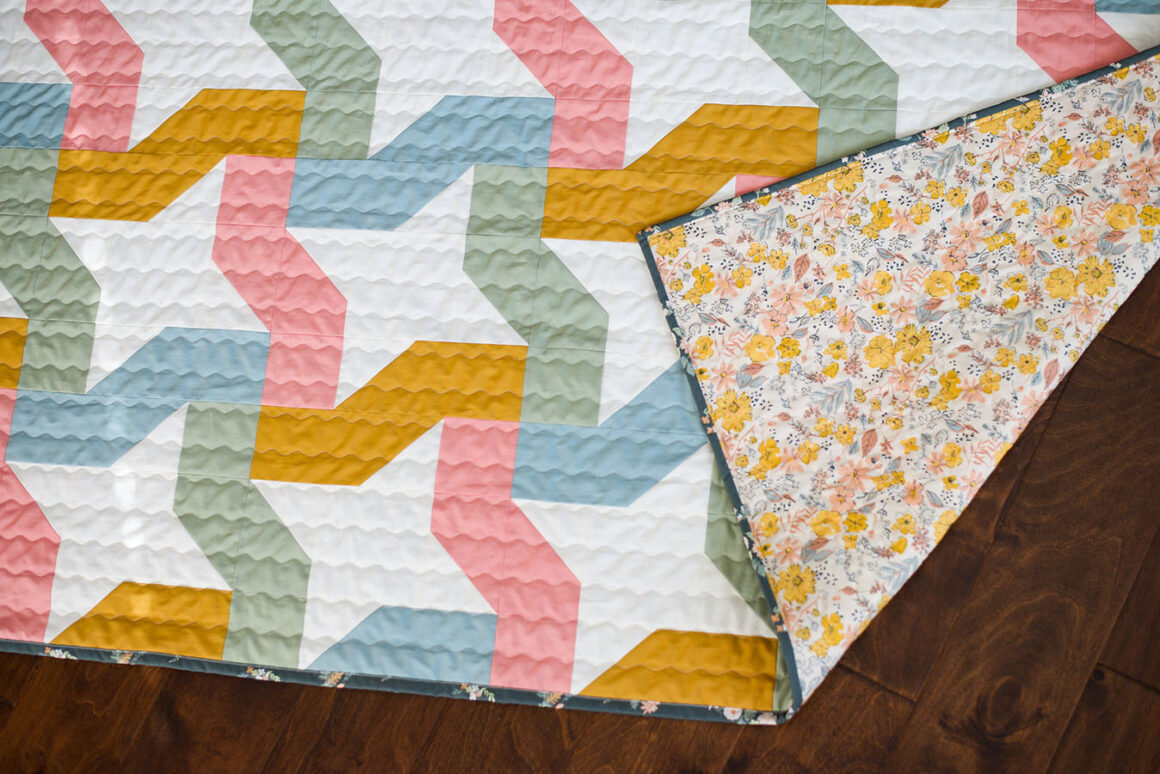 And I know it's a tad hard to see, but I used the Intrinsic Soft print (also from Sharon Holland's Shine On collection) for the binding. The Pure Solids colors that were used for the quilt top were: Honey, Blossomed, Ocean Fog and Fresh Sage.
Sidenote – If you haven't tried quilting your quilt with wavy lines, give it a try! It's a game-changer! It's also quick and super forgiving!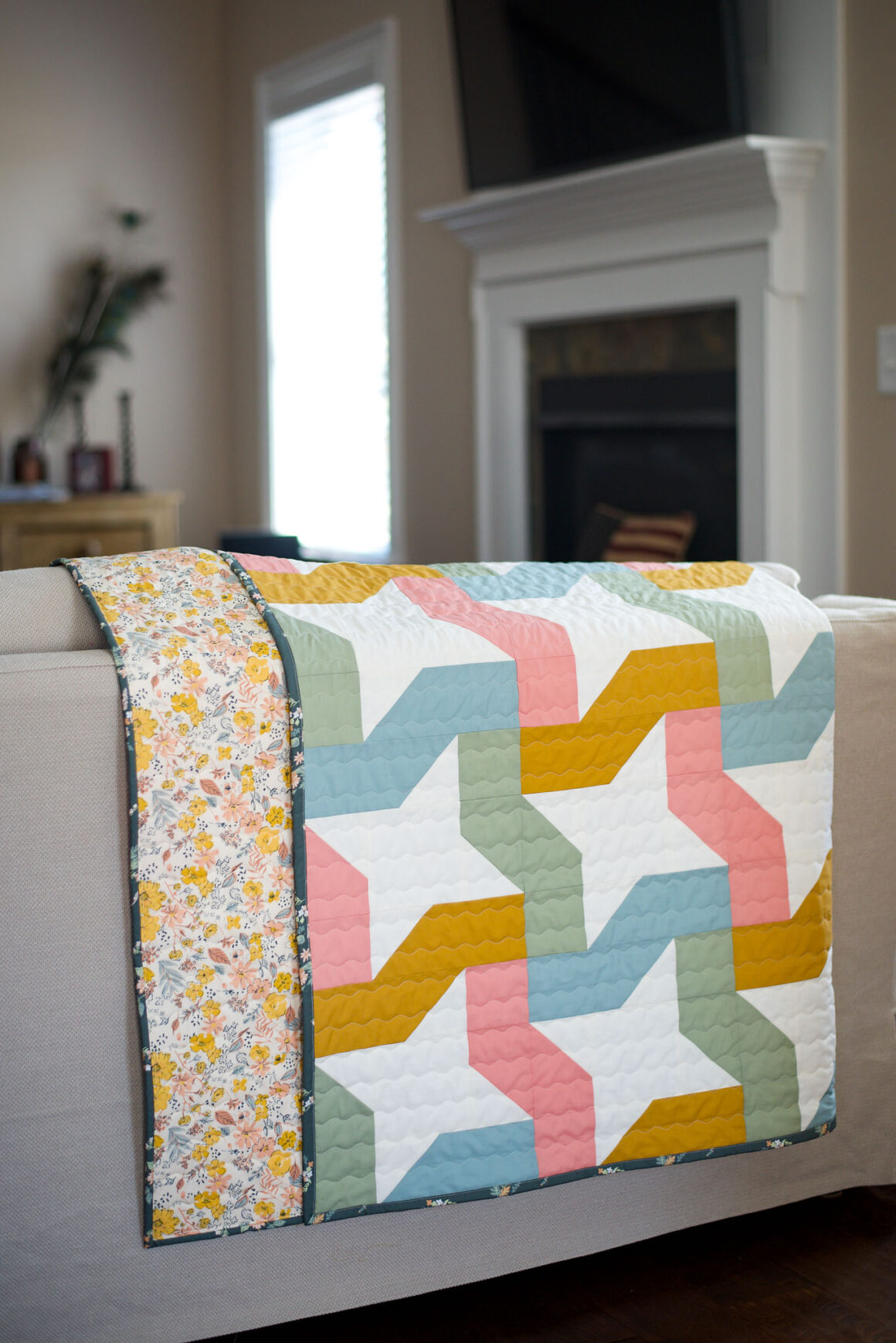 This Solar Swirl quilt turned out beautifully and is currently living on our couch where everyone in the family has been able to enjoy it. The fabrics and colors give it a vintage feel yet the quilt still gives off some seriously modern vibes.
Have you gotten your free Solar Swirl PDF yet? Snag one here!
And once you make your own version, please be sure to use #SolarSwirlQuilt + tag me on Instagram so that I'm sure to see it! I can't wait to see your quilt!