Meet the Little Lights quilt pattern! It's my newest star pattern that works well with scraps or precuts AND it's available over in my shop now!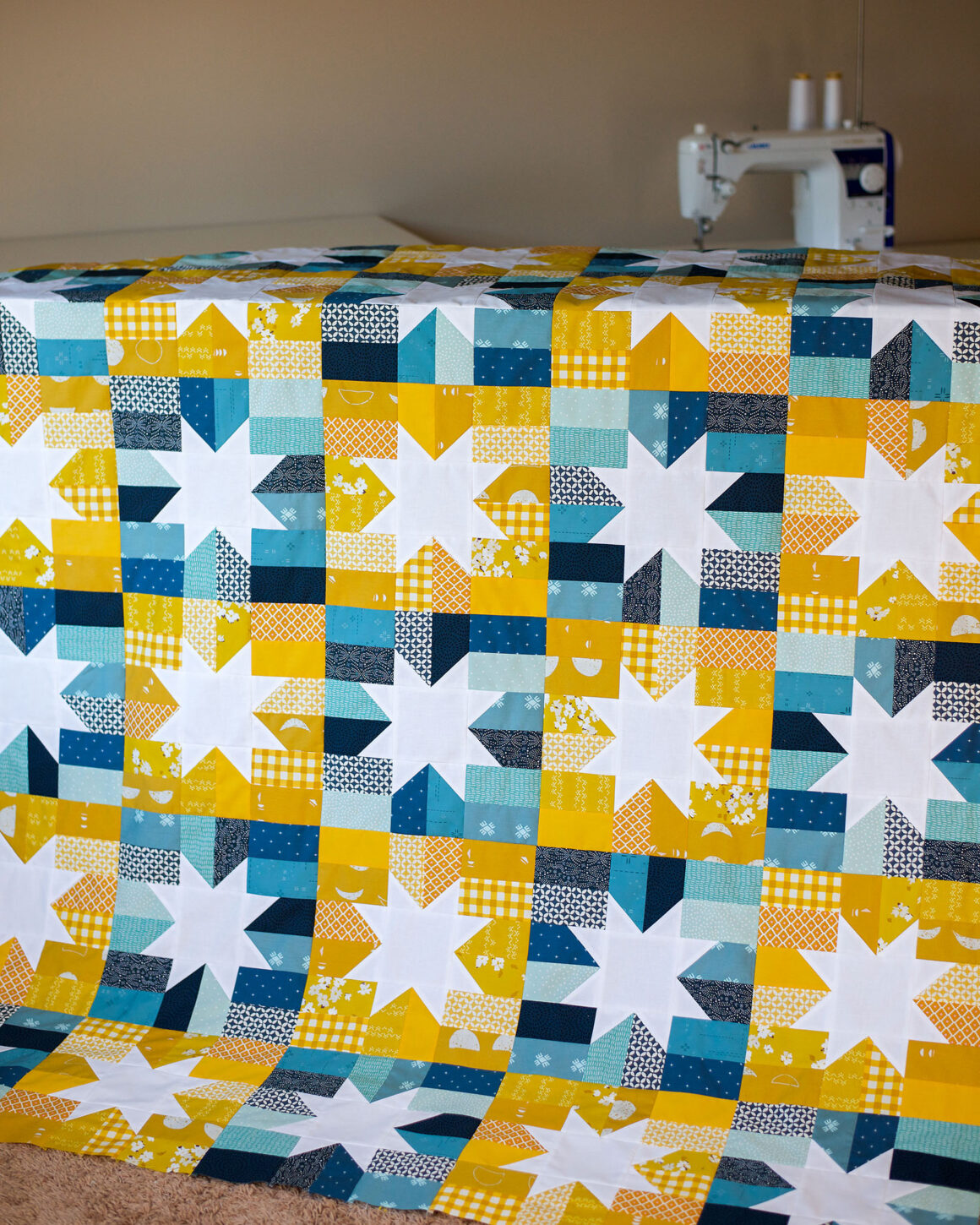 This pattern has been in the works for awhile…I originally submitted it to Ruby Star Society to pair with Sarah Watts' Sugar collection fabrics way back in early spring. Take a look at these beauties: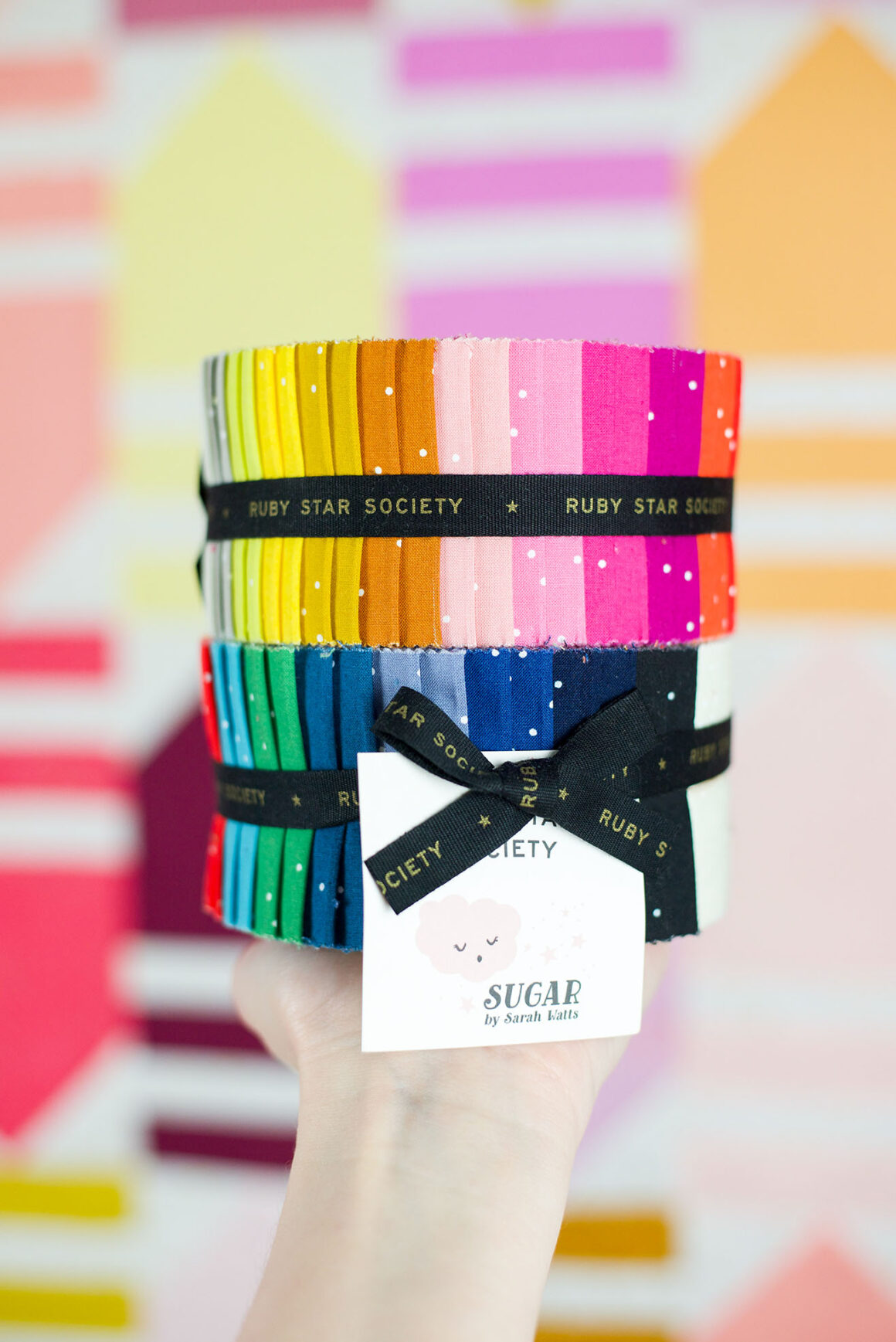 How could you not want to show off all of those vibrant and fun colors?! I decided to pair them with easy + quick to make stars and Little Lights was born!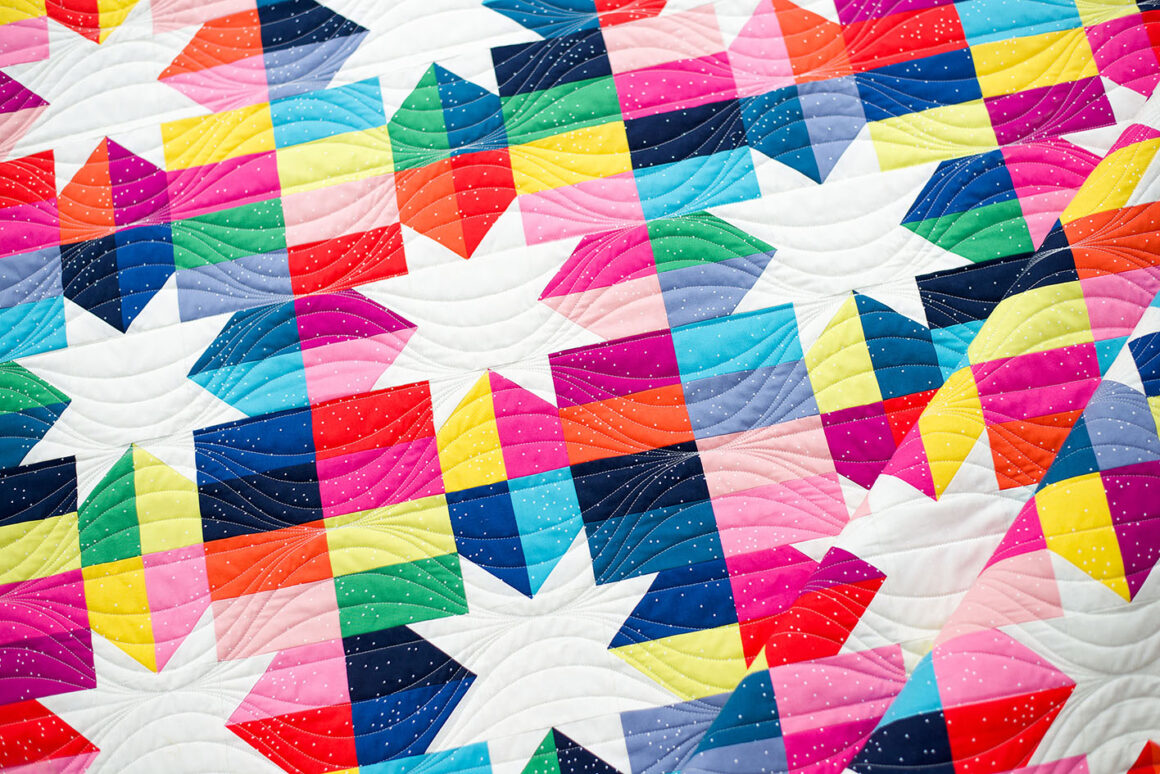 As I said earlier, the pattern is written to work with precuts (specifically jelly roll strips and fat quarters). I've also included a break down for scraps, which makes it easy to raid your stash and use up what you already have. Finally, the pattern is written for three sizes: baby/child throw, square throw and rectangular throw.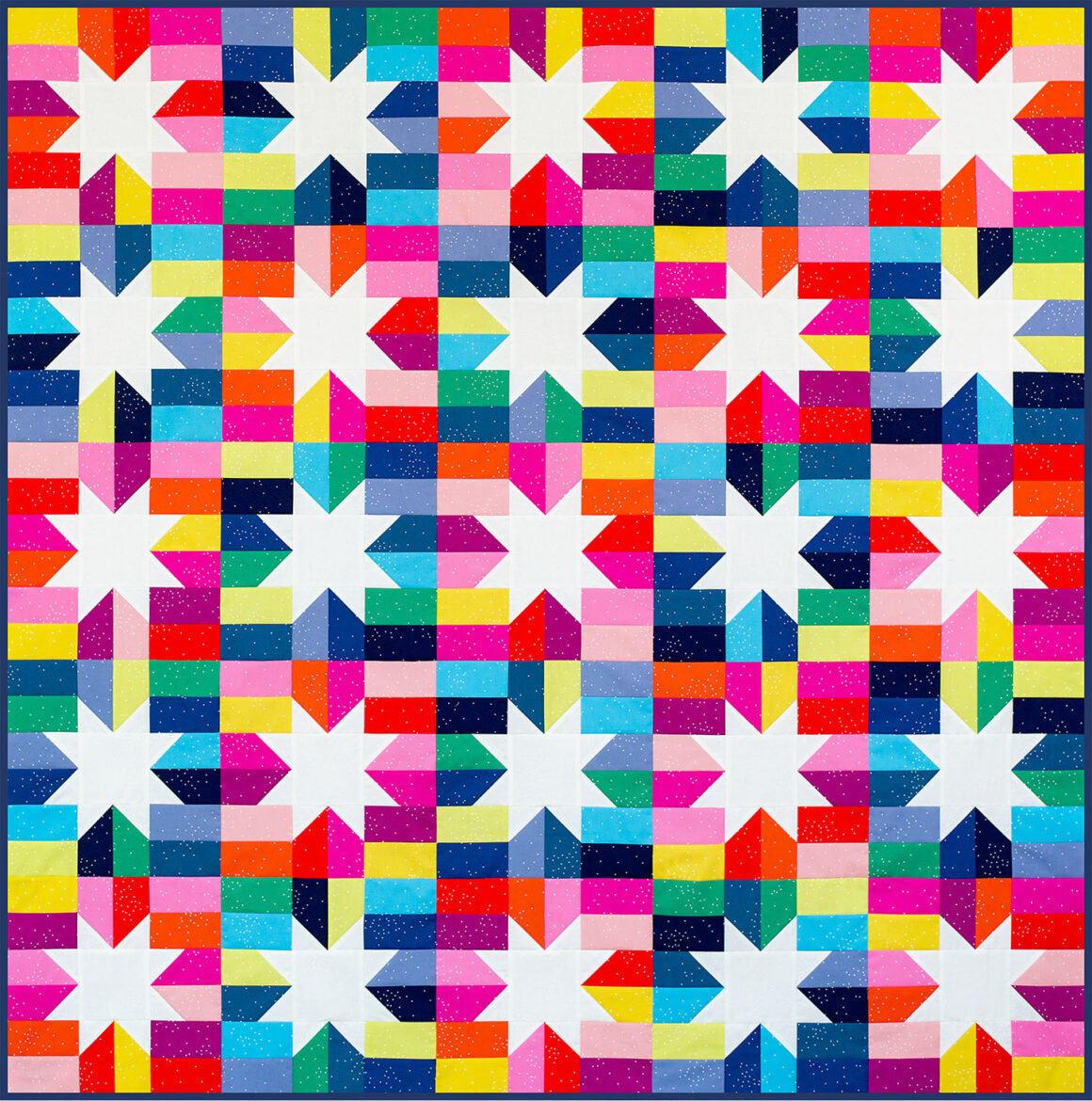 I promise you that it's a quick sew, so if you're looking for something that's both fun and fast, this pattern is for you!
As with almost every pattern release, I've been lucky enough to have some wonderful fabric shops create unique Little Lights quilt kits! If you're looking for an option to take the stress out of pairing fabrics together (I can totally understand overthinking fabric combos, I do it with almost every quilt, lol!), they've got you covered! And if you explore their shops, they have a bunch of other fun bundles and fabric for sale too!
Quilt Kits & Bundles:
Scribbly Gum Quilt Co.'s Pink + Greens Kit – IG @JozMakesQuilts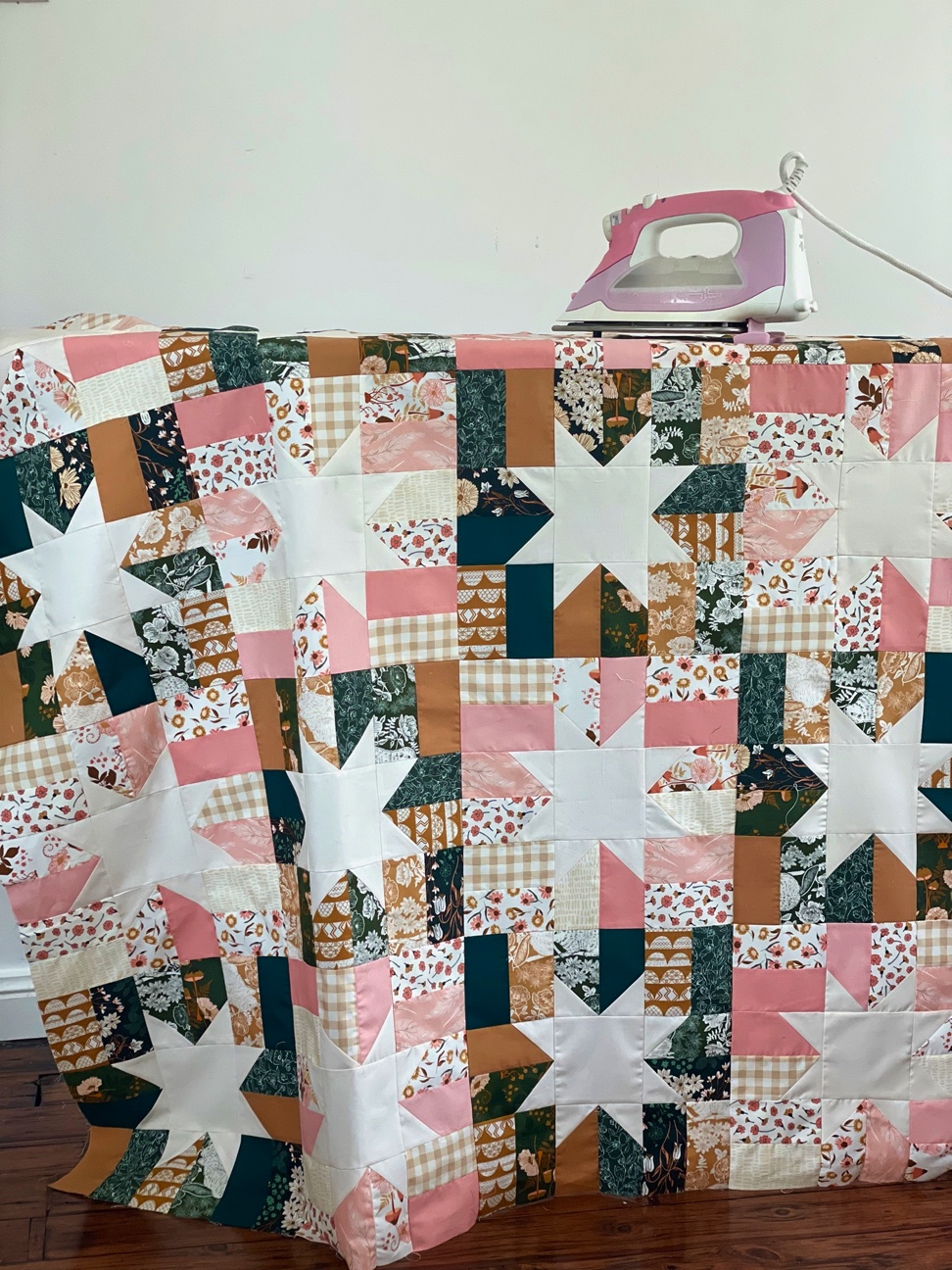 and Scribbly Gum Quilt Co.'s Blue + Golds Kit (almost exactly like my quilt)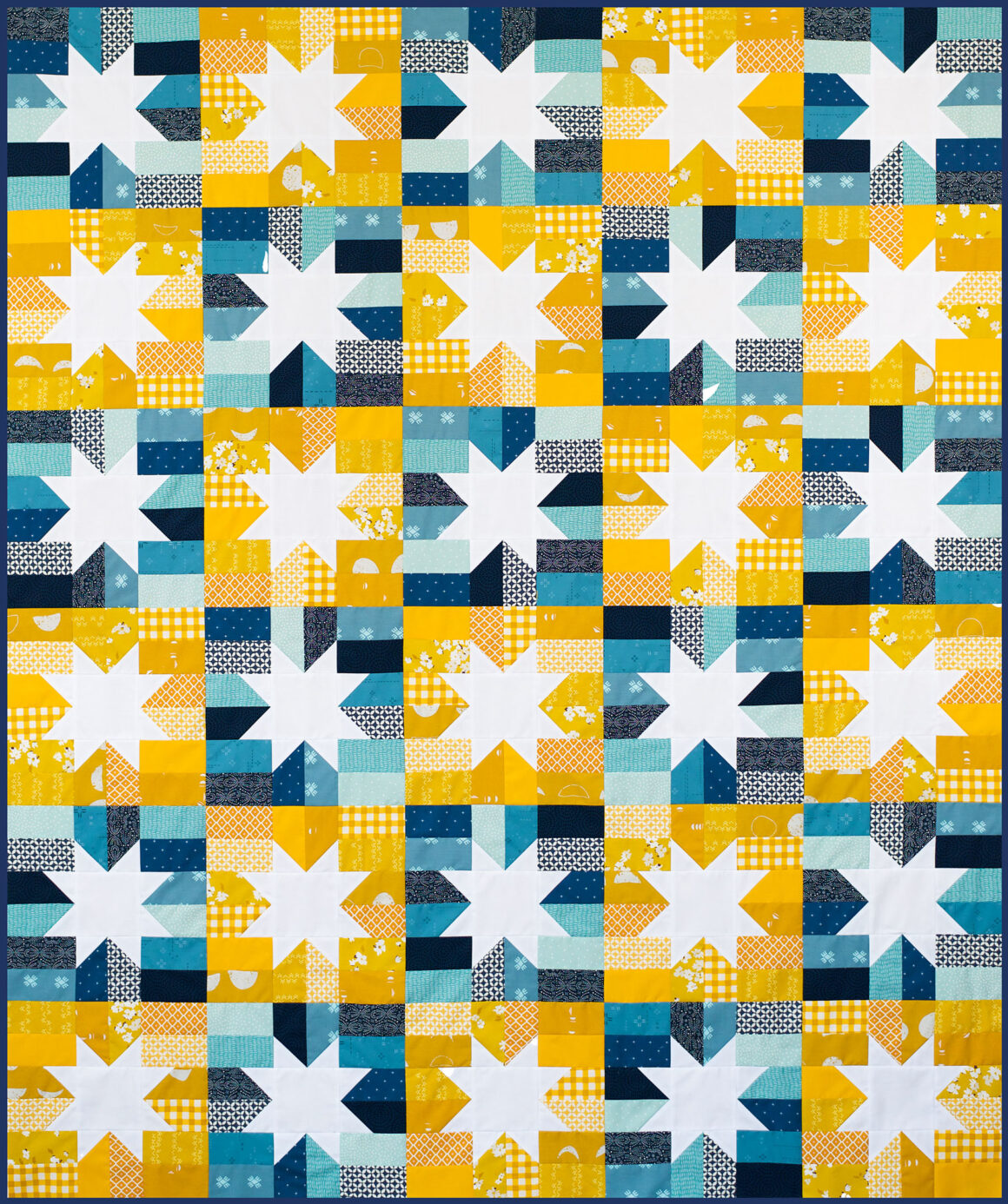 Rosie Girl Quilting's Various Shades of Gold Kit – IG @RosieGirlQuilting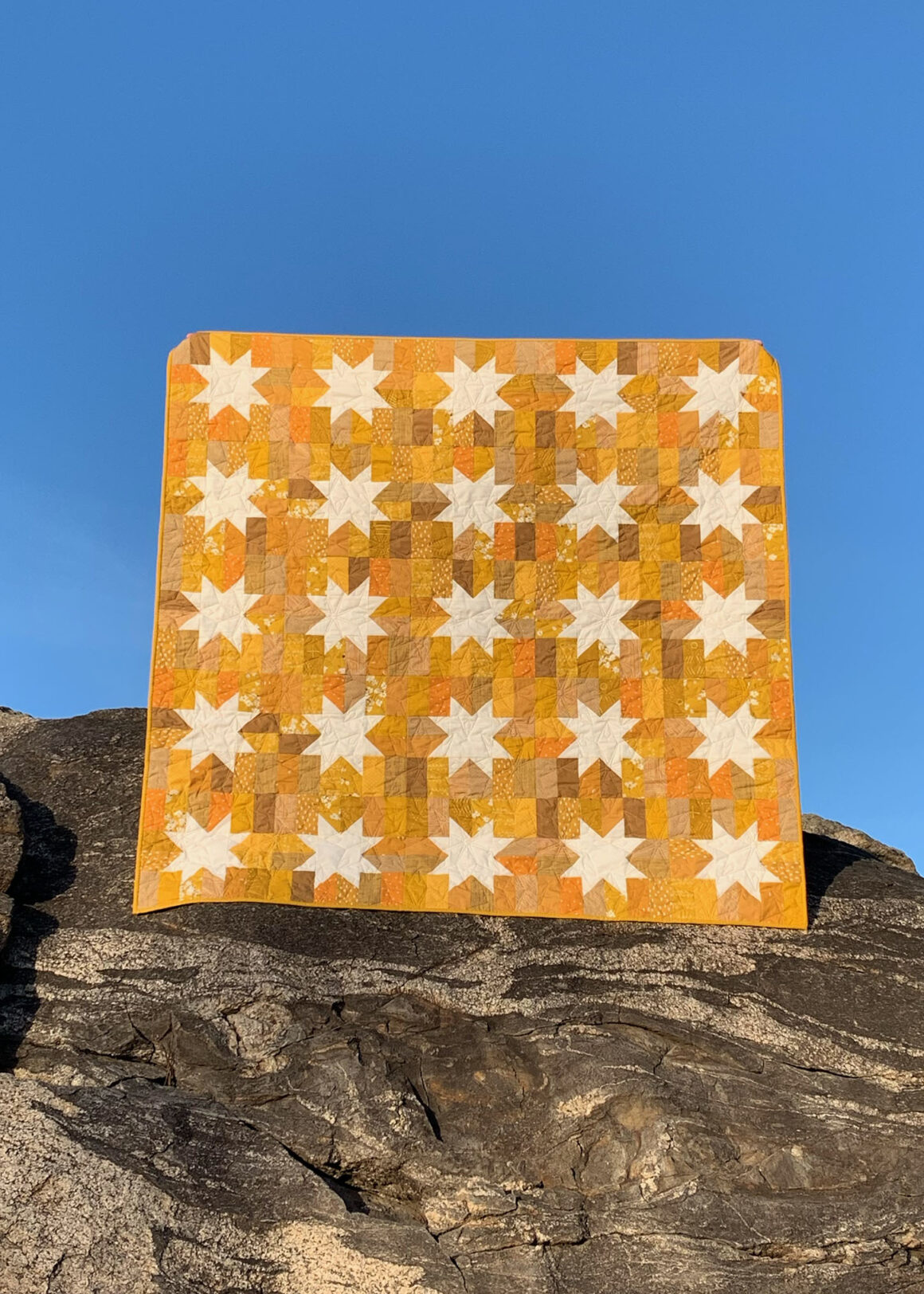 Liza Taylor Handmade's Floral Kit – IG @LizaTaylorHandmade (kit sold out but Liza will work with you on a custom selection)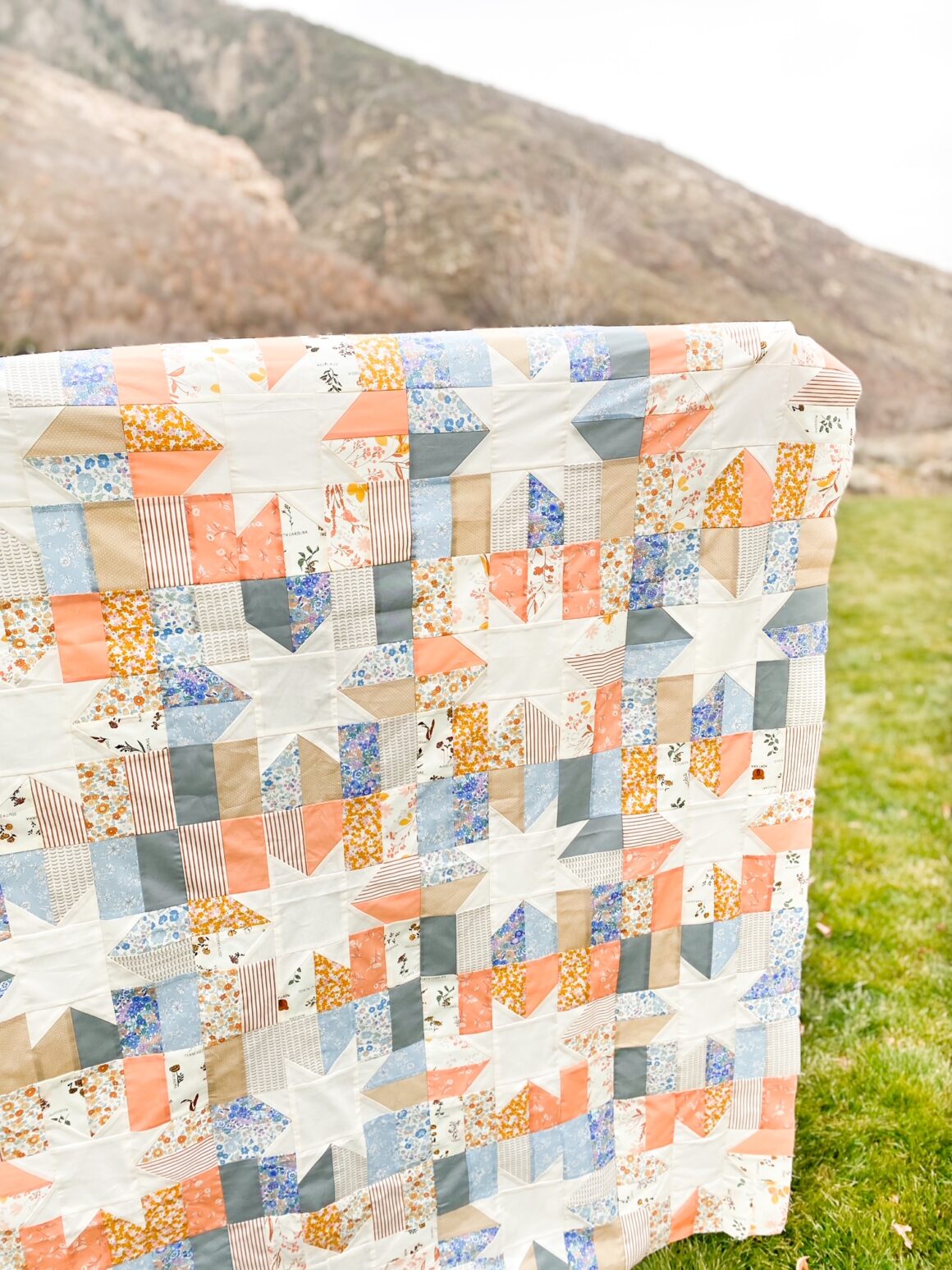 Piper Autumn Fabrics' Little Lights Kit– IG @PiperAutumnFabrics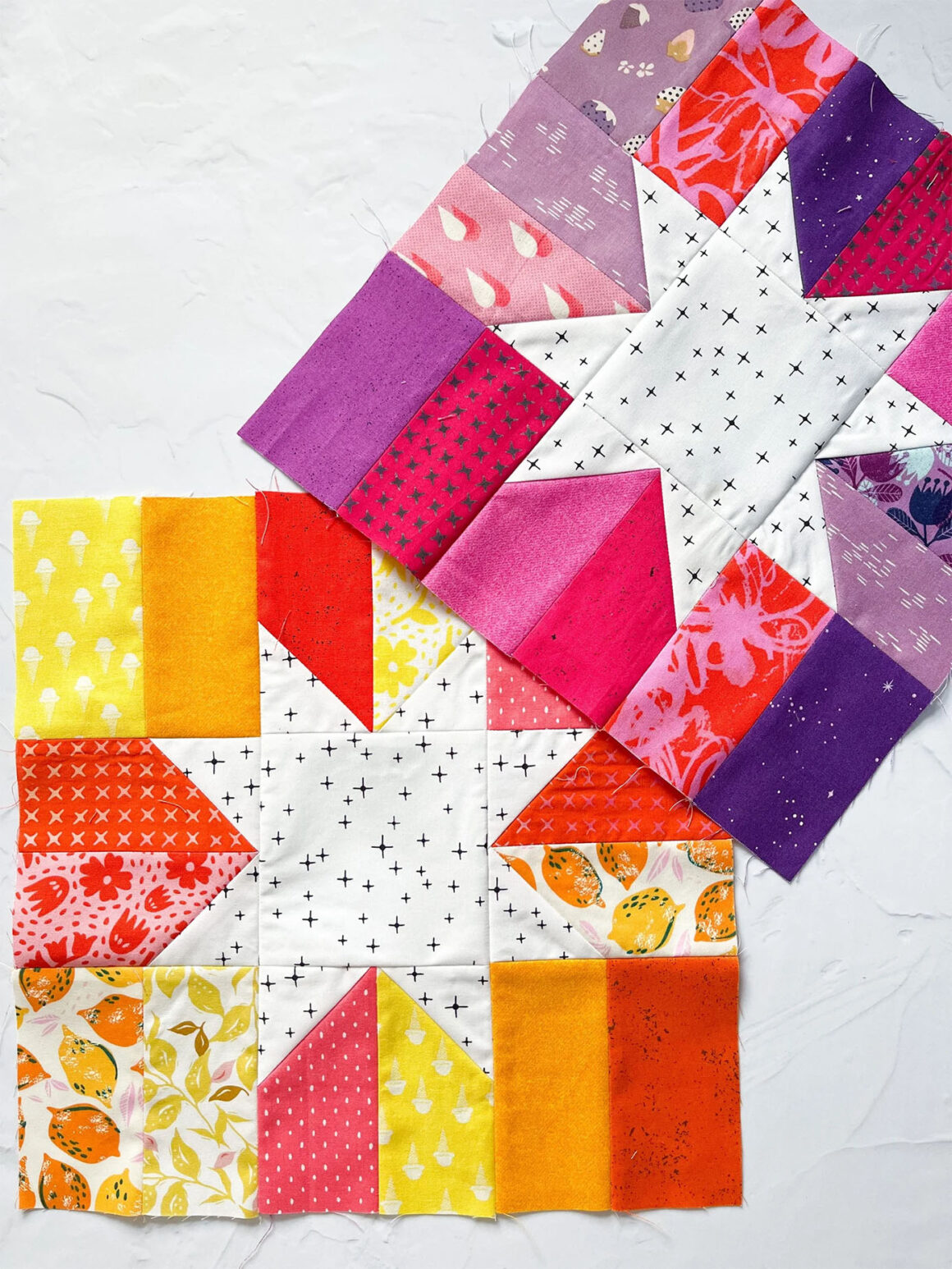 Sewing Arts Center's First Light Kit – IG @SewingArts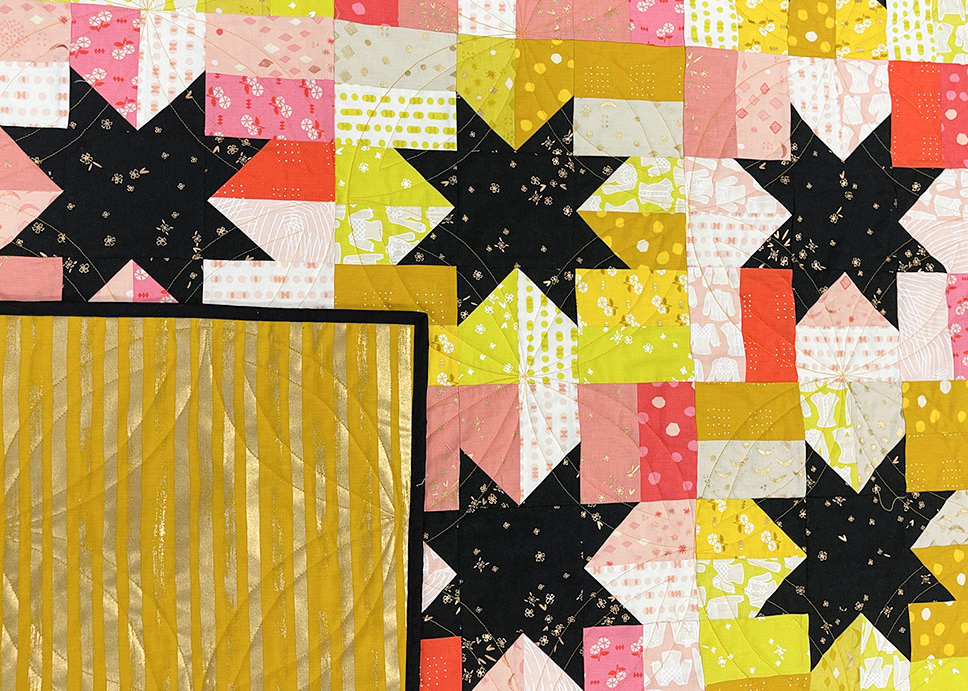 and Sewing Arts Center's Naptime and Luminance Kits
In addition to the shops that worked on their own versions of the pattern, I had an amazing group of testers that sewed up the pattern too! If you aren't familiar with what testers do, let me tell you: they look over patterns and work on sewing up a sample to make sure there aren't any errors and that the pattern itself is easy to understand. I'm so thankful to them and all of their hard work!
Jenny of @AristotleFace + La Bizarra Keepsake Quilts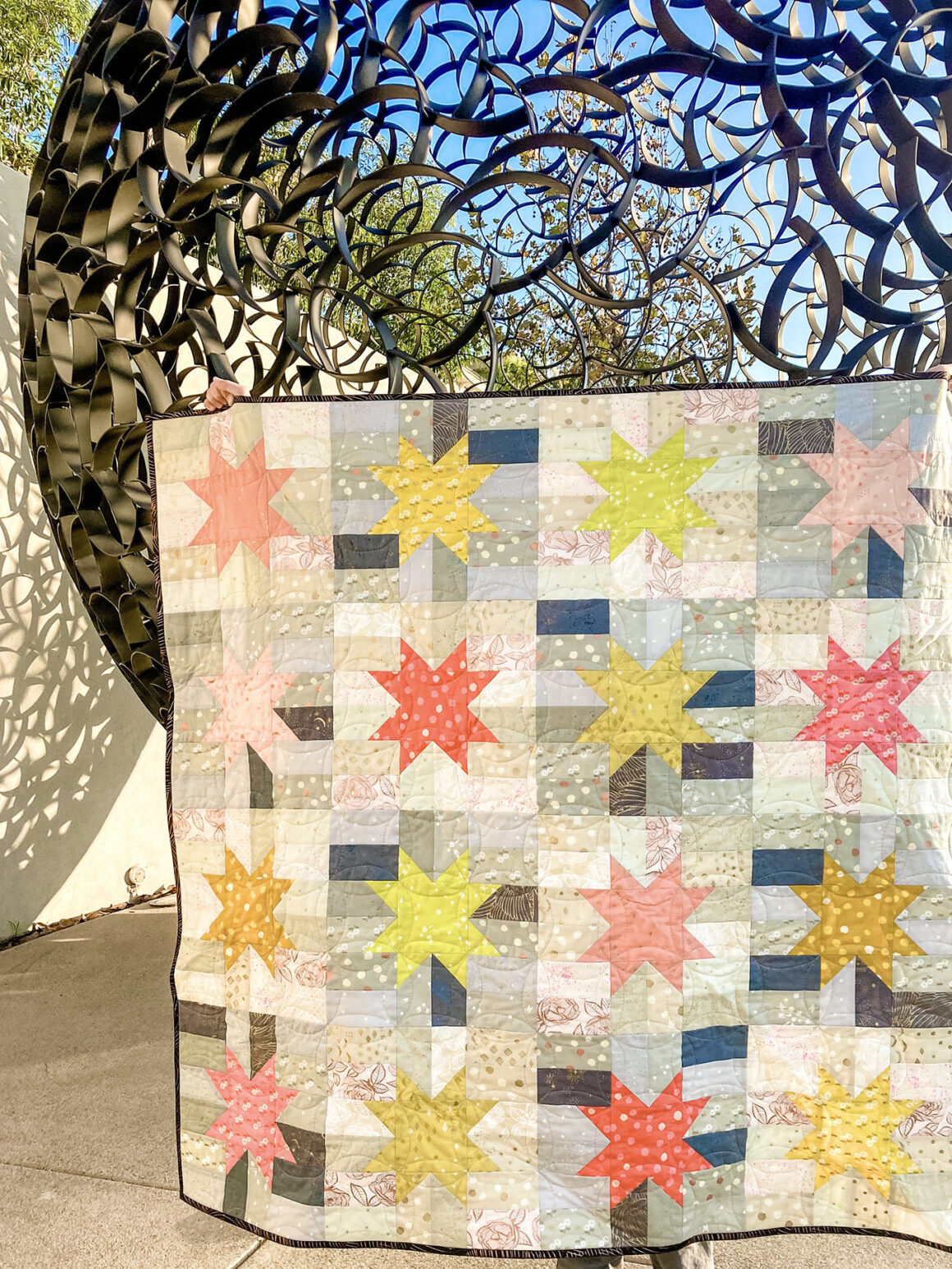 Holly of @TheAlabamaStitcher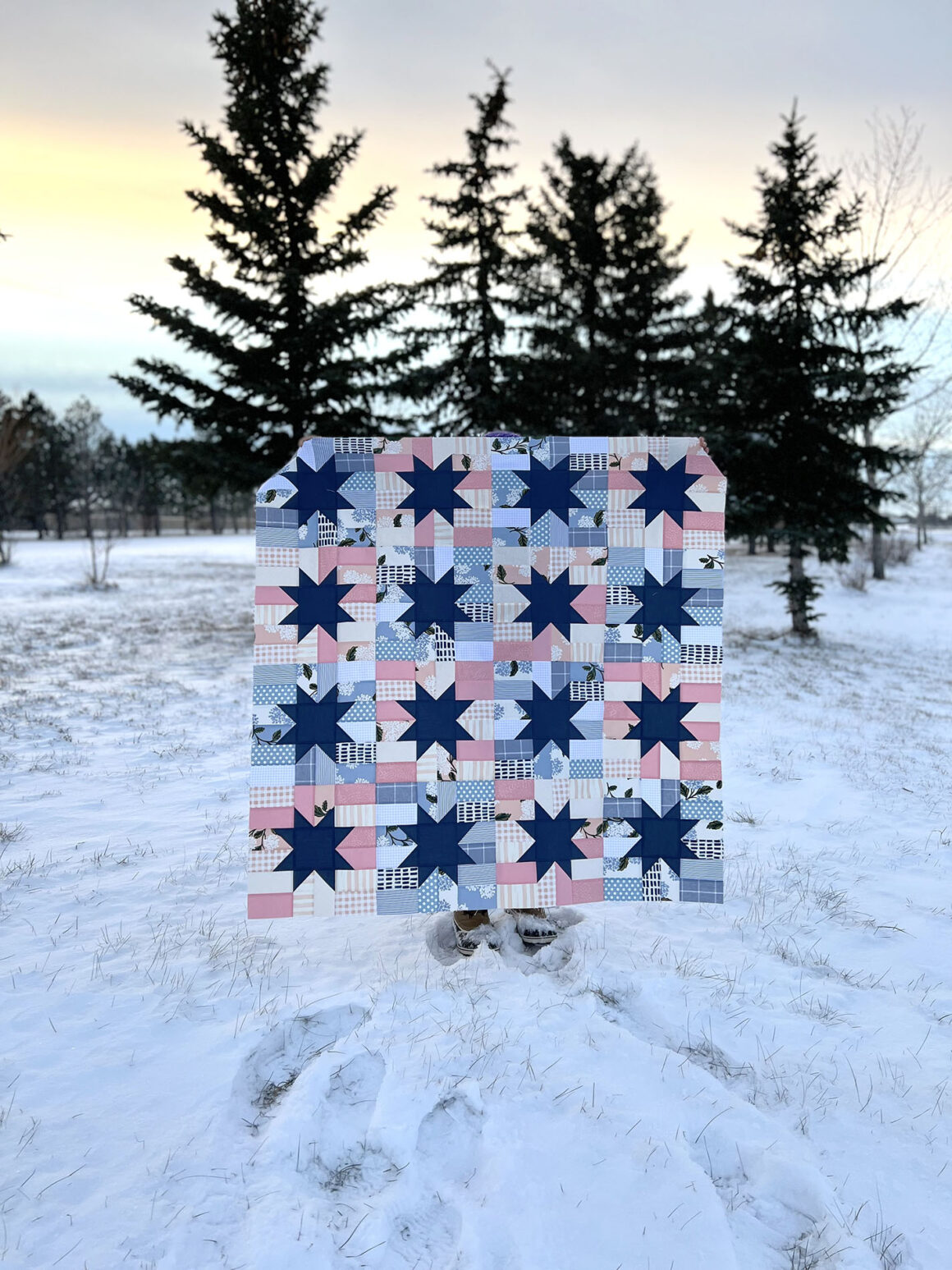 Haley of @HappinessInTheMaking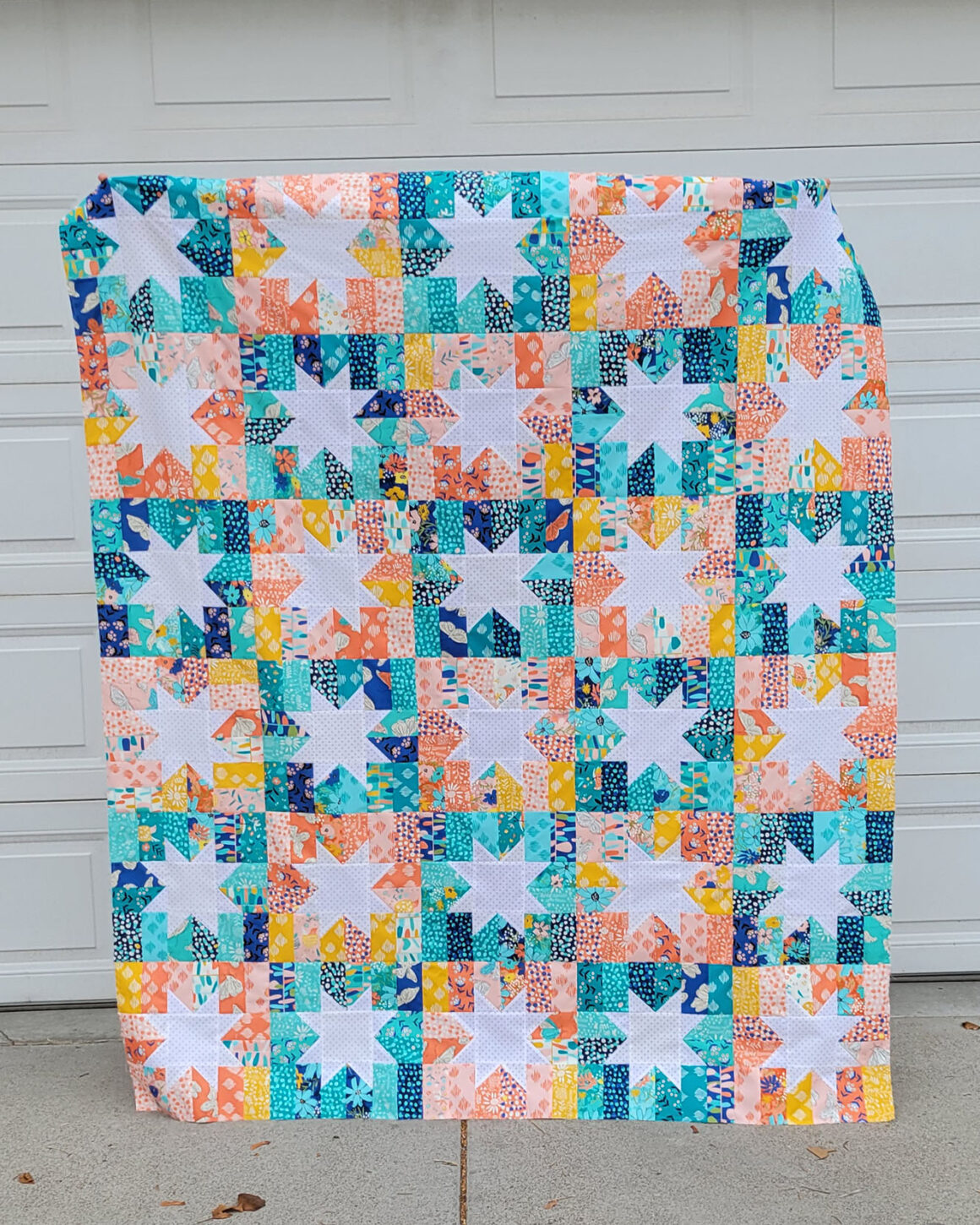 Stacey of @TwoTerriersStudio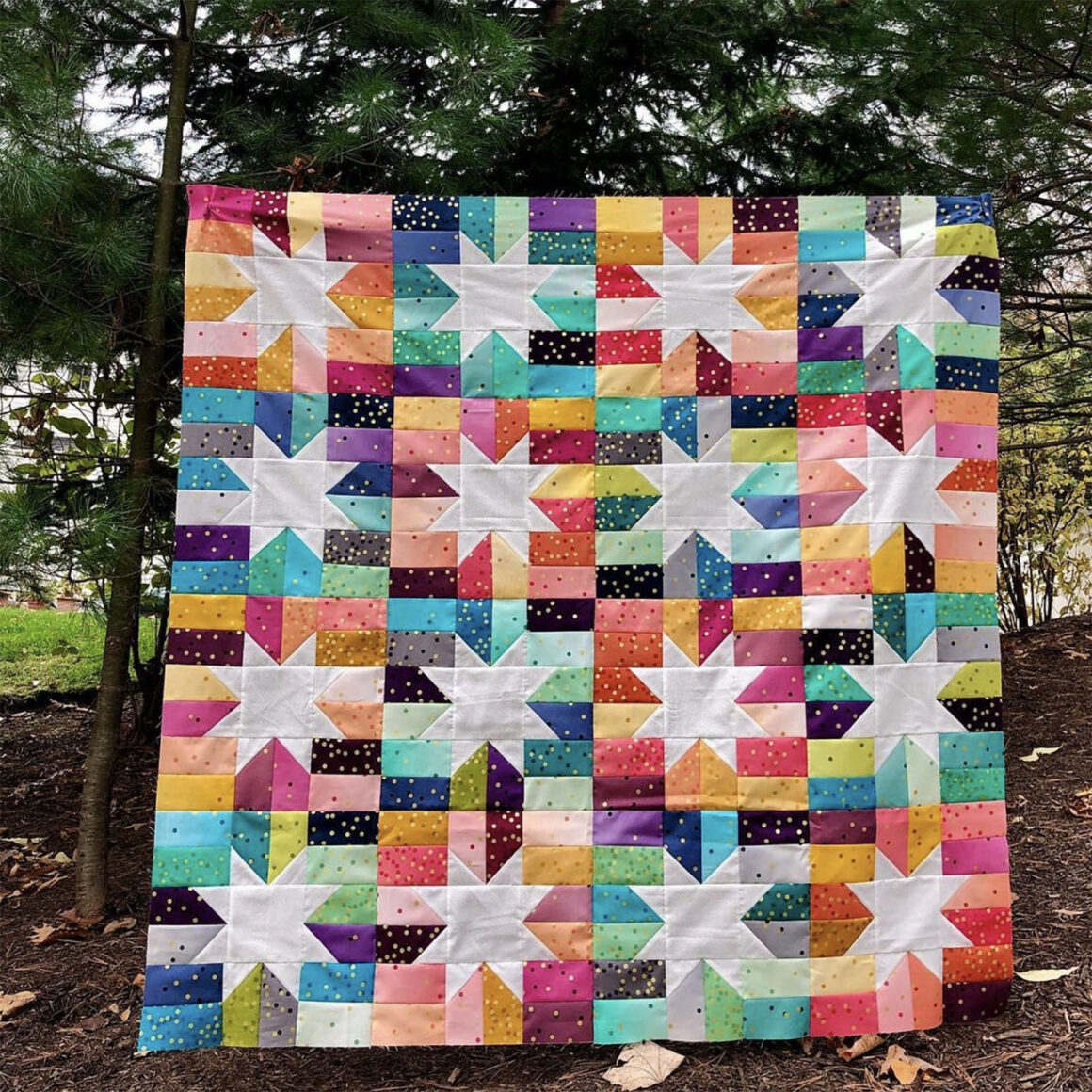 Deidra of @QuiltyObsession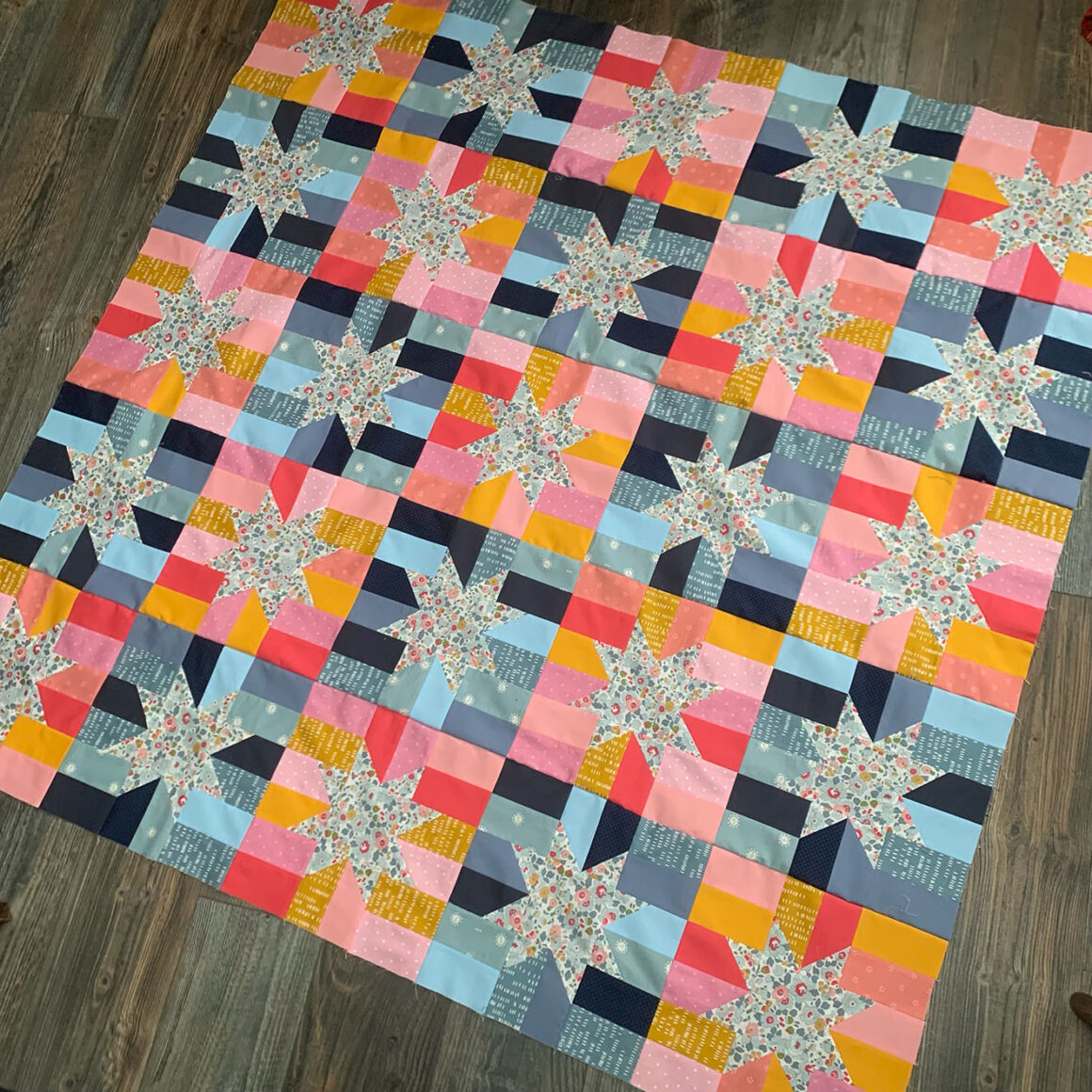 Samantha of @Samsgillam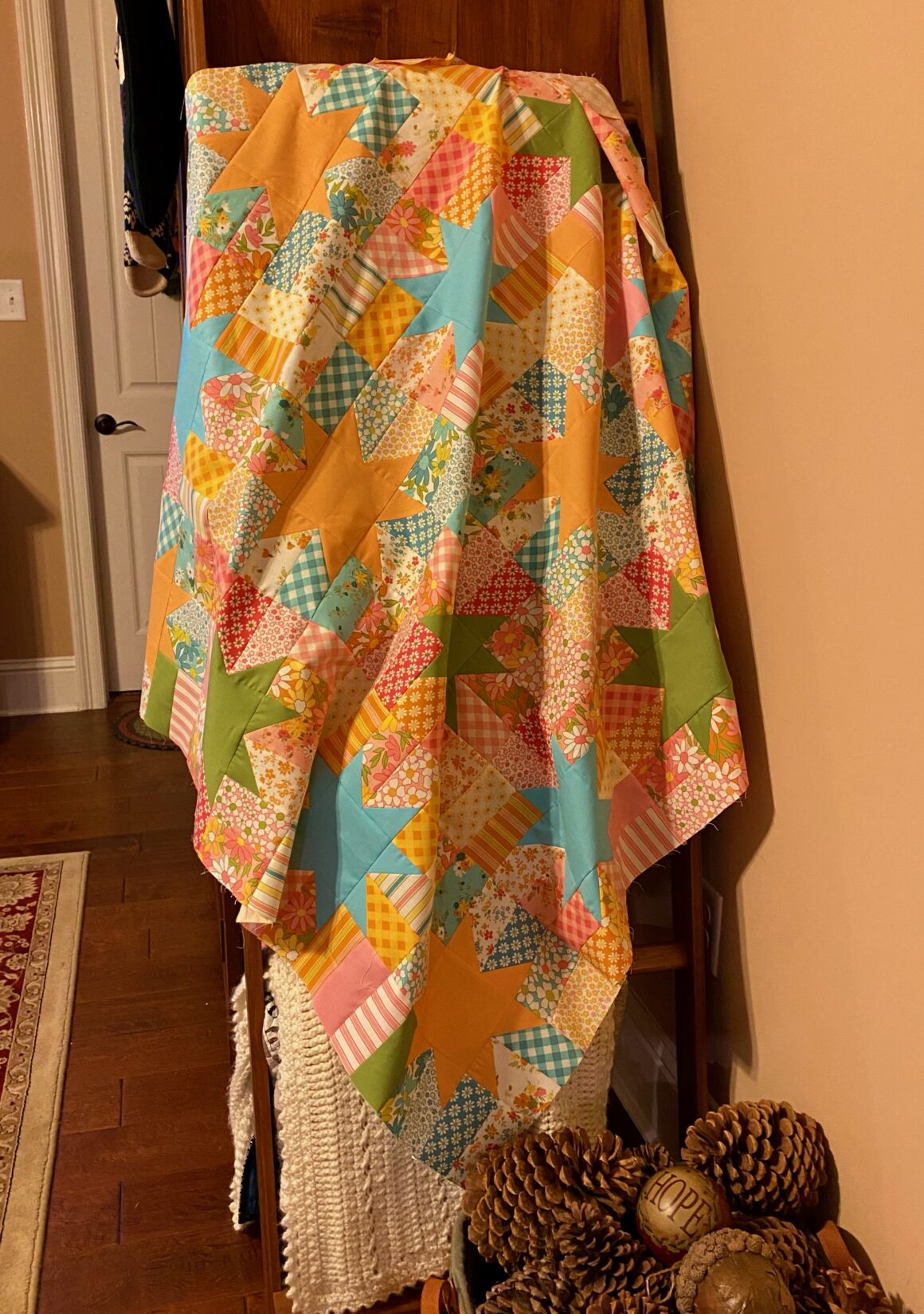 Tera of @TheQuiltingSmith and TheQuiltingSmith.com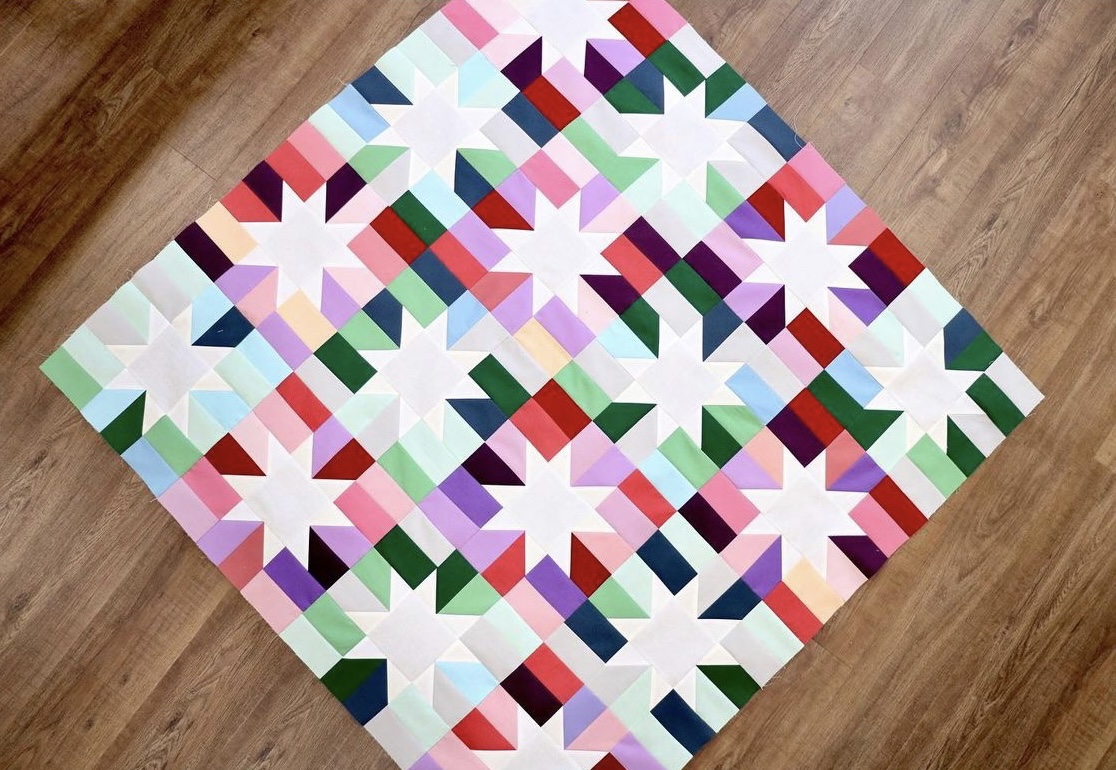 I'm truly so lucky to have such amazing pattern testers…all of these version show off how versatile the pattern is! If you're ready to start your on Little Lights quilt, you can find it in the shop here!