I like to think of this quilt as scrappy patchwork meets falling stars. Just so much happiness packed into one quilt! The Starlets quilt pattern is now available in the shop!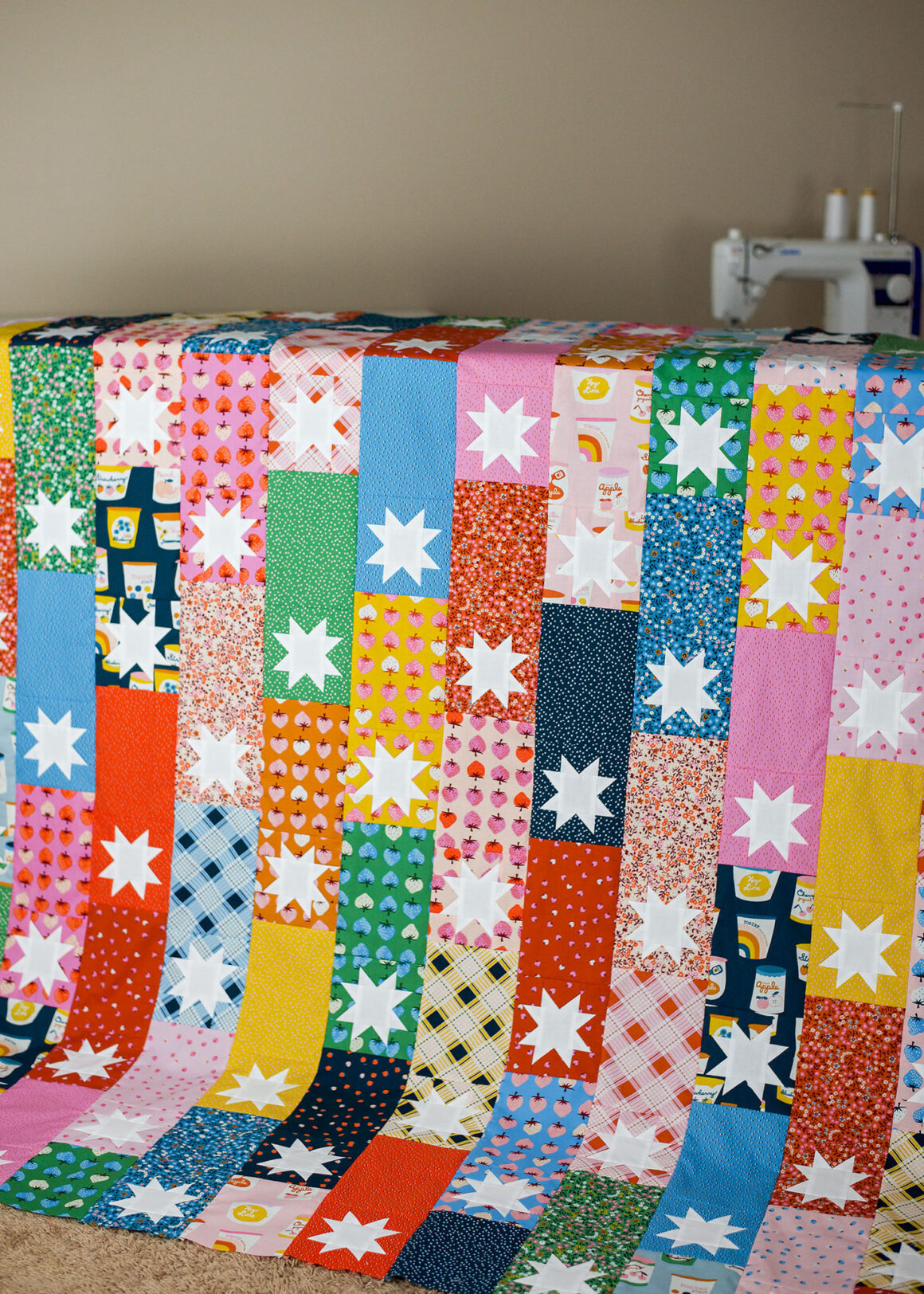 One question I kept seeing in the online quilt community was 'Is there a pattern that shows off fabrics?'…and after I saw Kim Kight's Strawberry and Friends collection for Ruby Star Society for the first time last summer, it hit me that I needed to make a pattern to fulfill that need! So my goal was: larger, uninterrupted pieces of fabric that would showcase fun designs and larger prints. And I think I succeeded.
Look at those strawberries and cups of yogurt! Who would want to cut them into tiny pieces?! Not me!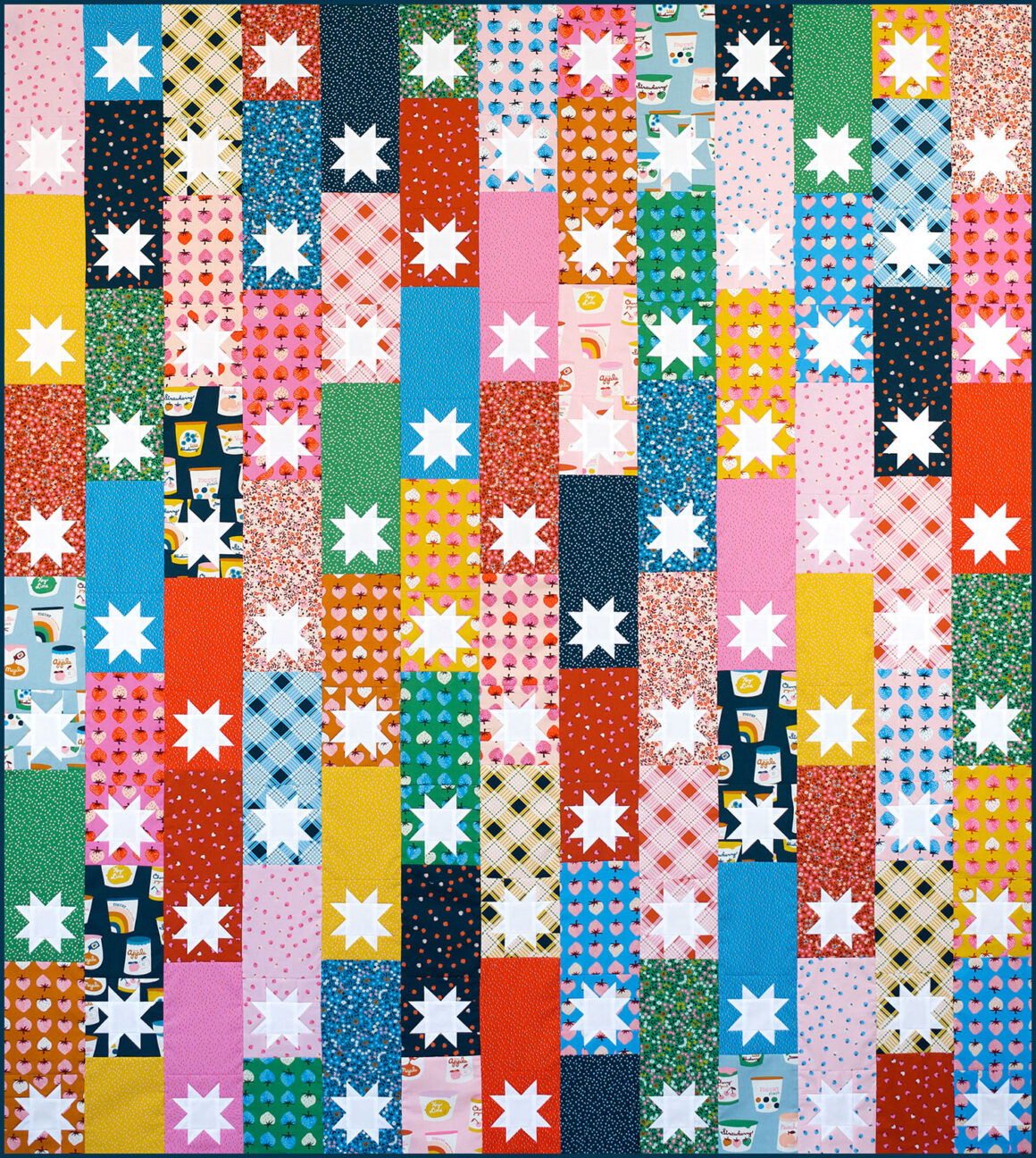 Starlets is written for 4 sizes; Baby/Child Throw, Small Throw, Large Throw and Bed. It's also written for FQs since my favorite pastime is buying bundles, lol! Now there's no excuse not to use them up. 😉
As a sidenote, there are a lot of star points in this pattern so I highly suggest seam tape (it's amazing and it saves you so much time since you don't have to mark lines on squares!) It's been a game changer for me and I wish I had found out about it sooner! And FYI, one roll will last you a very long time.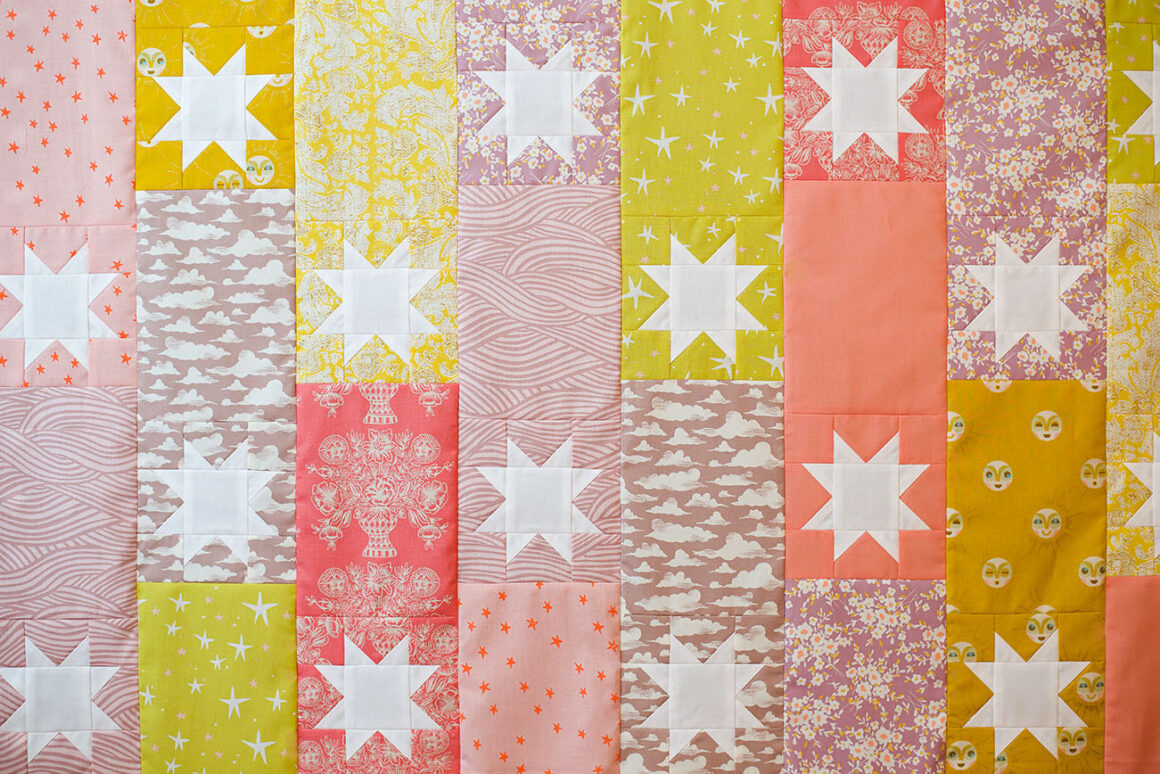 My second Starlets quilt, pictured above, was the smaller baby/child throw version and I like to think of it as my lemonade version. The prints weren't as big as the Strawberry and Friends version, but each block shows off a large swath of beautiful fabric…and I'm in love!
I'm a firm believer that with some quilts…it's best to the let the fabric do all of the talking and be the star of the show. The Starlets pattern lets the fabric do just that.
Are you ready to see more versions of the Starlets quilt?! Well you're in luck! With every pattern release, I'm backed by shops and testers who have been huge helps behind the scenes. I will be forever thankful to them! So let's get the fun part:
Shops with Kits:
Scribbly Gum Quilt Kit – IG @JozMakesQuilts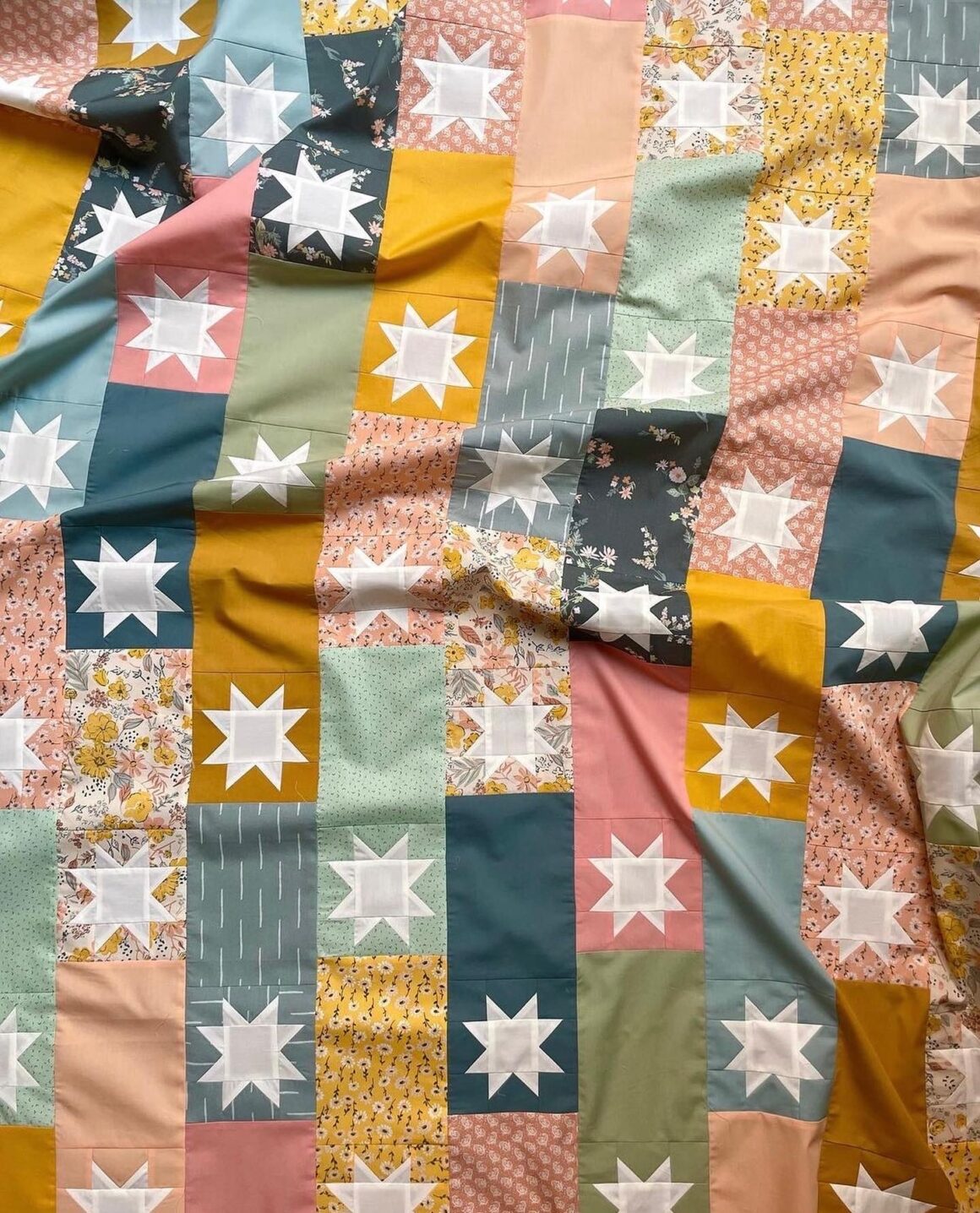 Kristin Quinn Creative Kit – IG @KristinQuinnCreative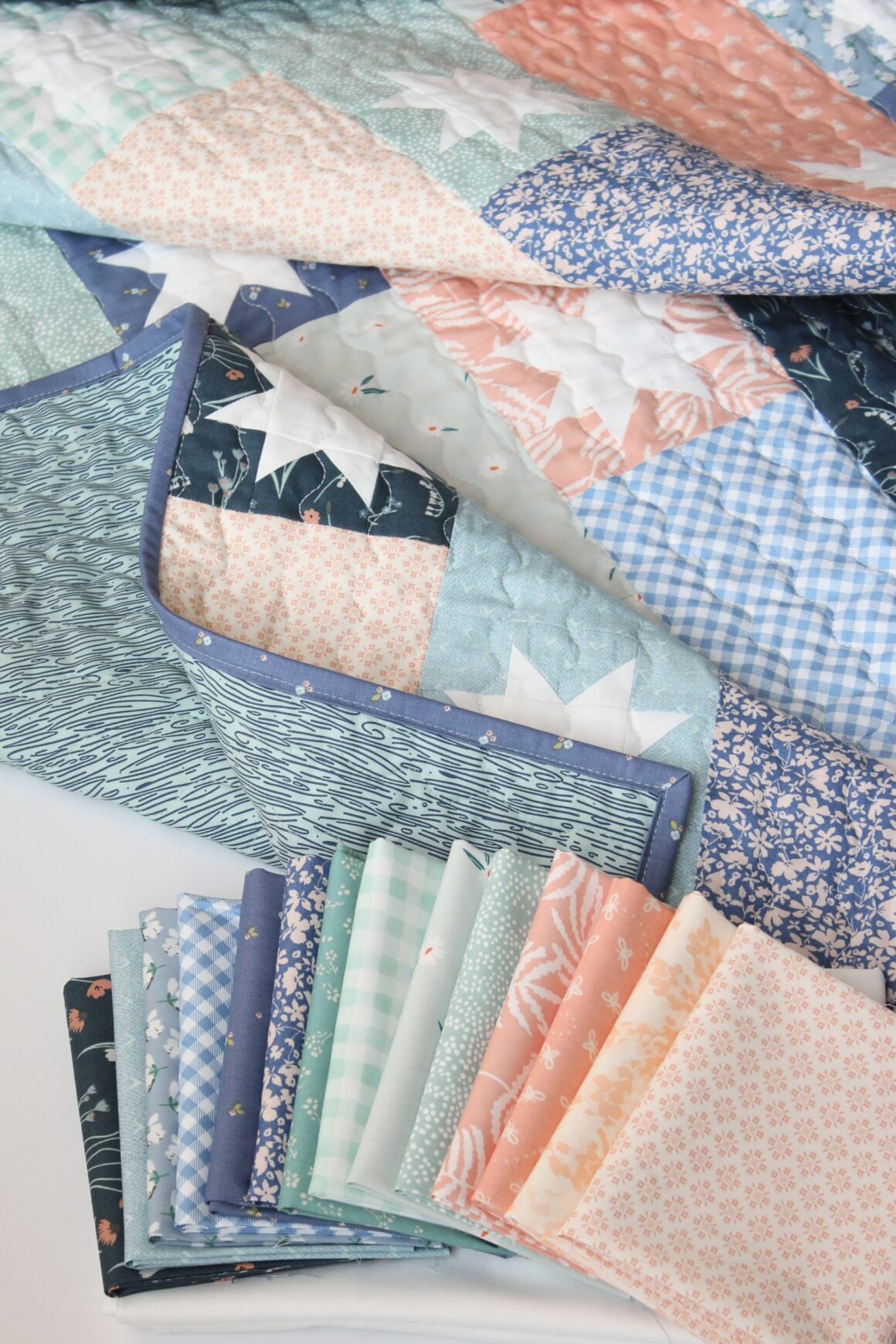 Testers:
Amy of @AmyJohnstonRobertson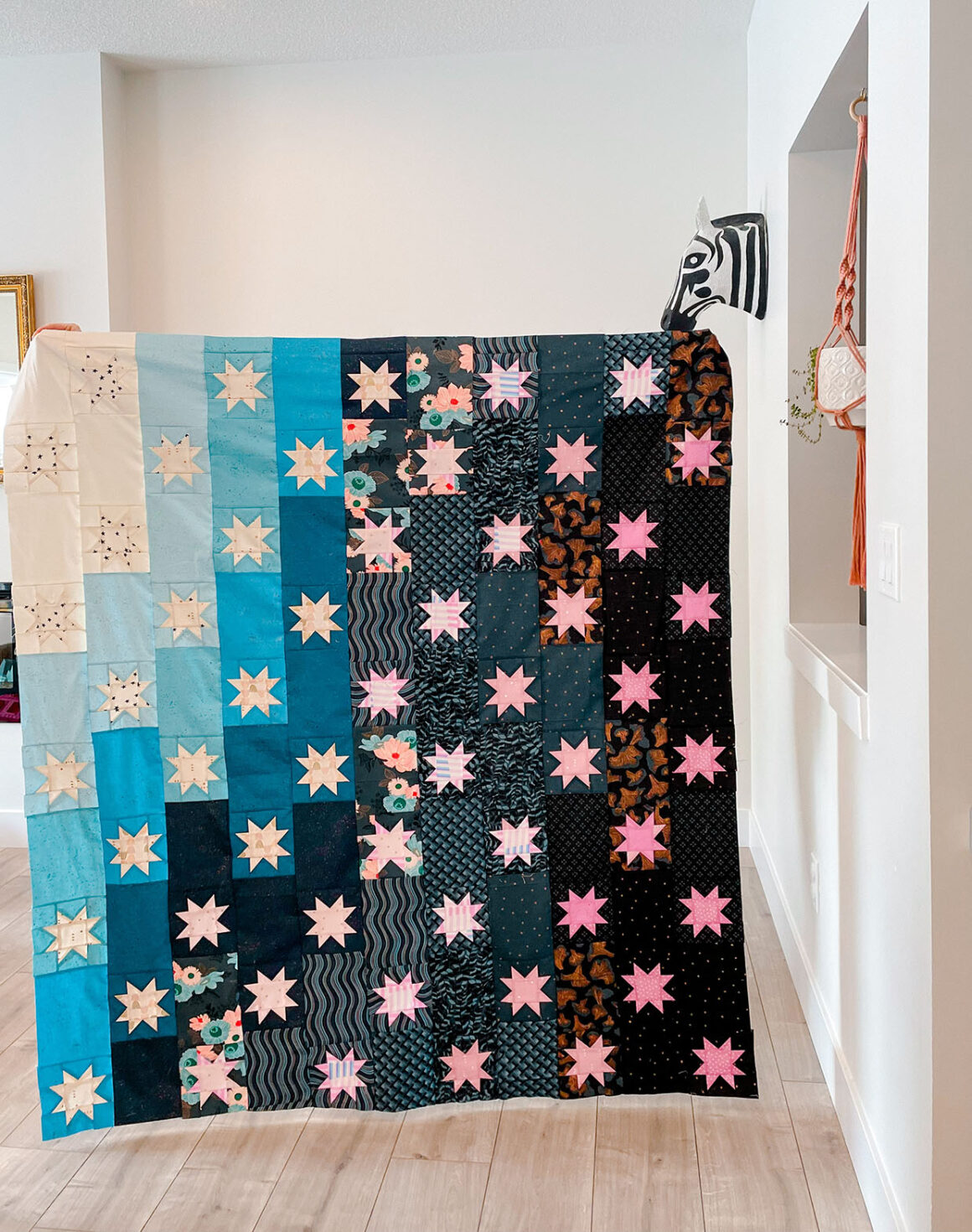 Jenny of @AristotleFace + La Bizarra Keepsake Quilts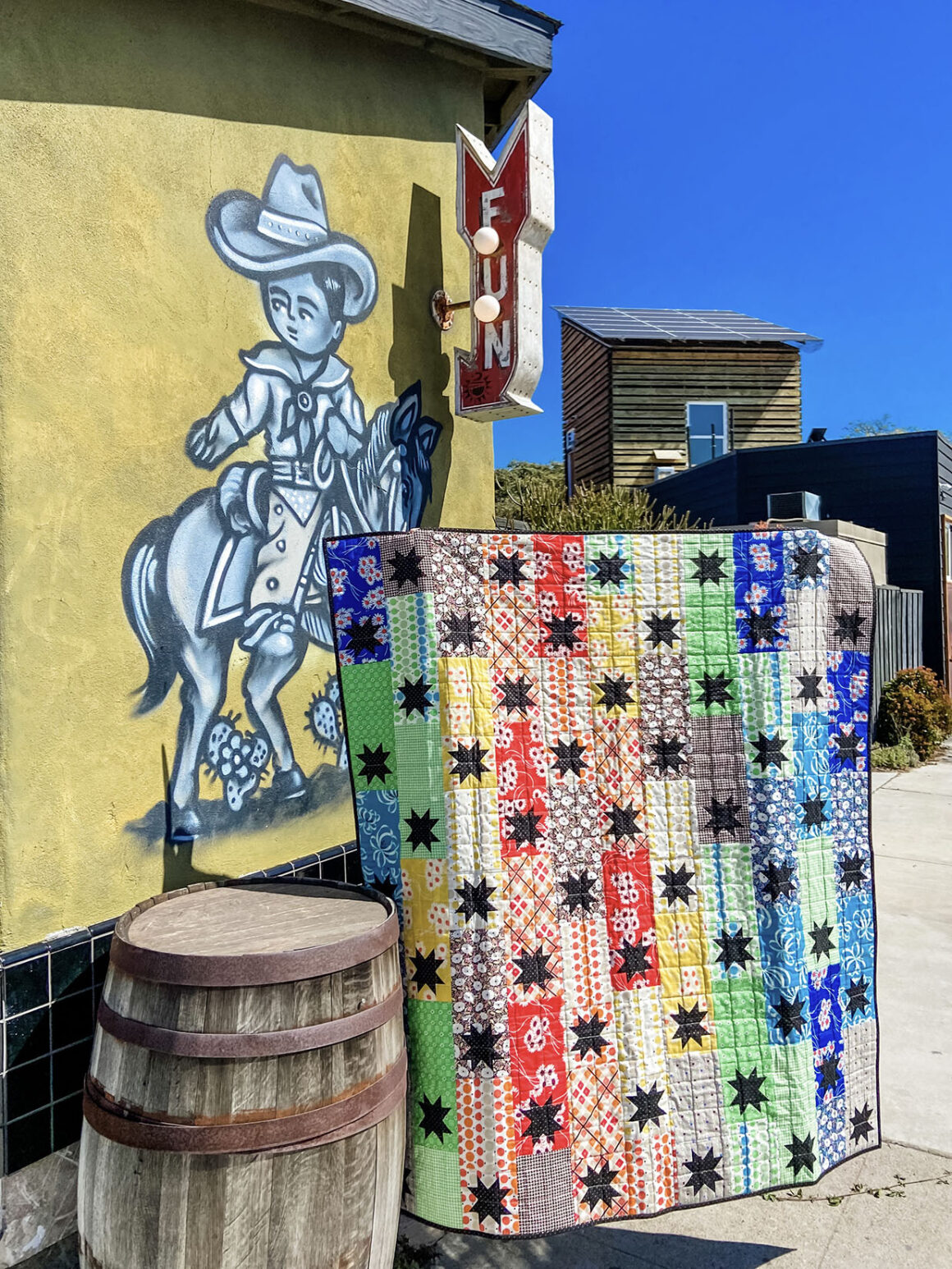 Stacey of @TwoTerriersStudio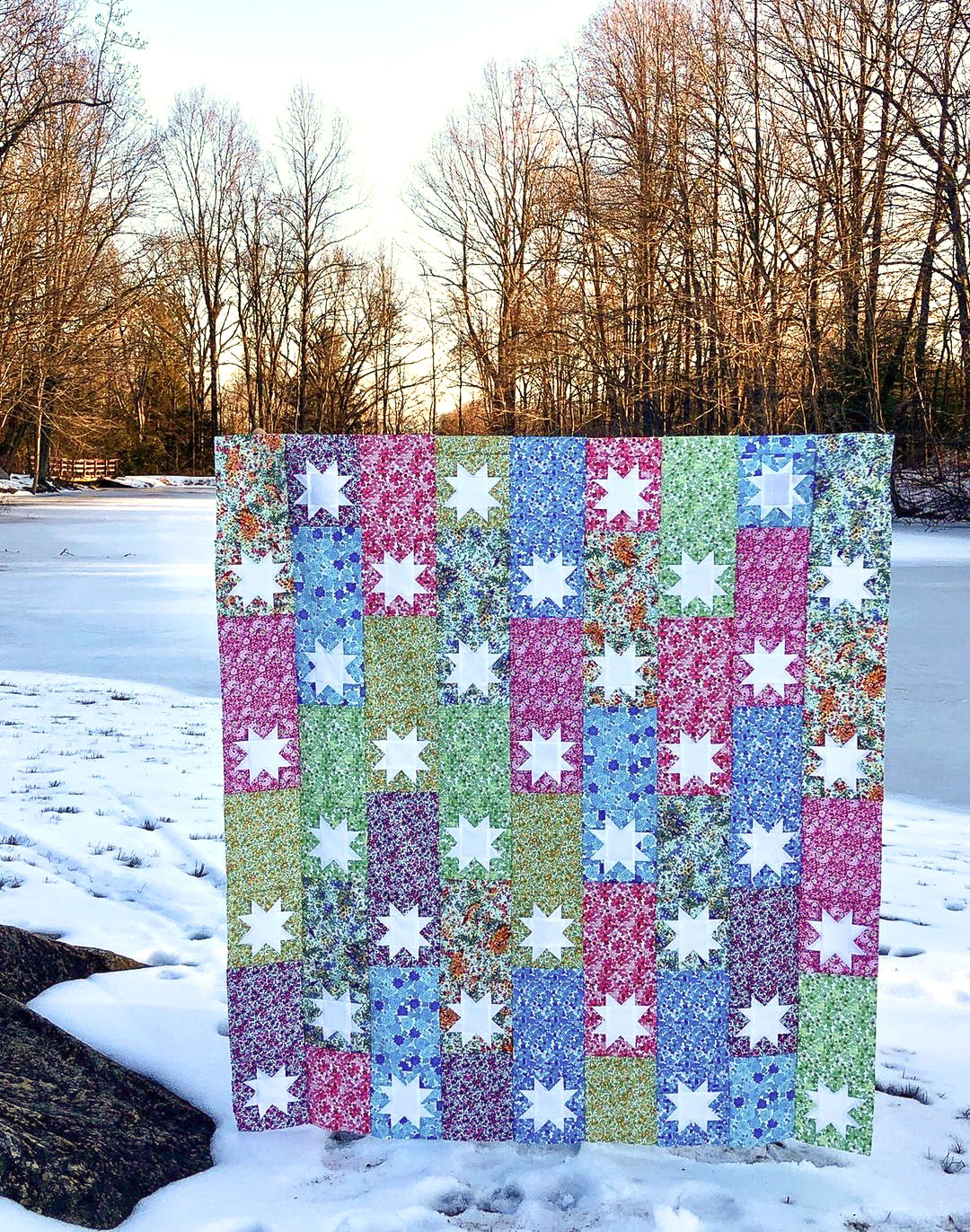 Maechen of @MaechenMarie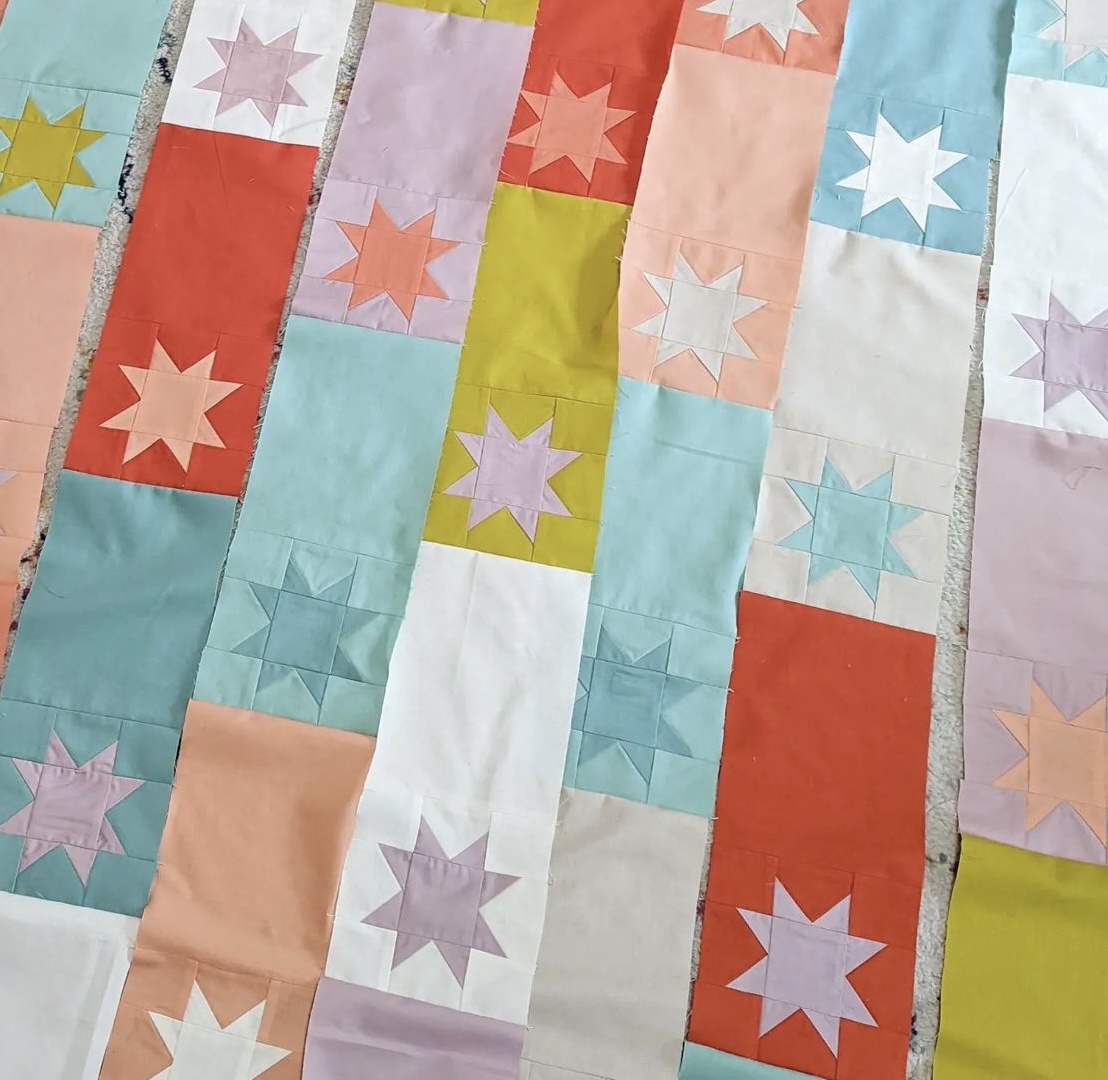 Kate of @KateBasti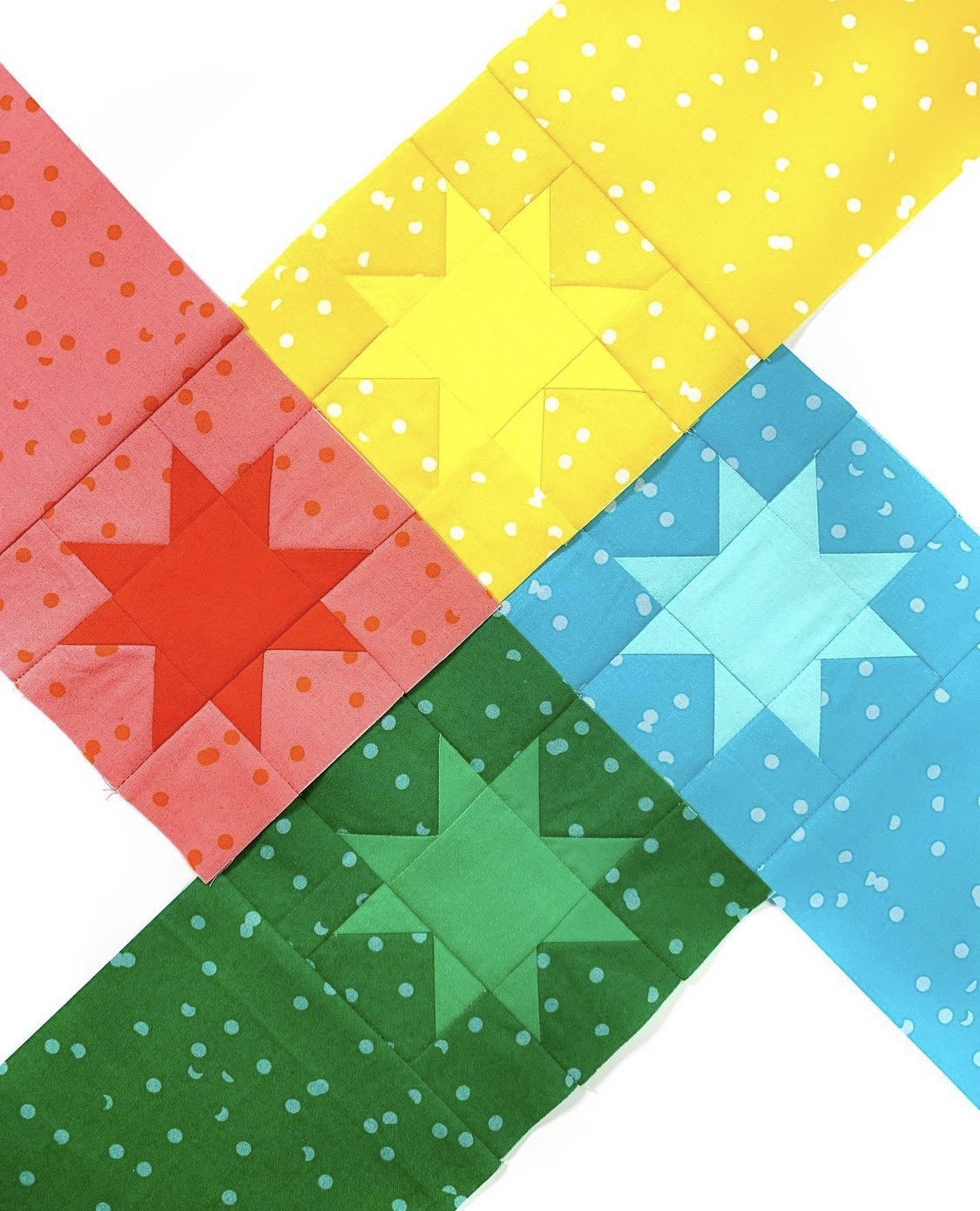 If you're ready to make your own Starlets quilt, grab a copy over in the shop! And be sure to tag me on Instagram if you post any photos!