It's been quite a while, hasn't it?! The Same Sky quilt pattern actually went live in the shop back in June but life has been pretty unpredictable since. Don't worry…I'll explain since it goes hand and in hand with this quilt pattern.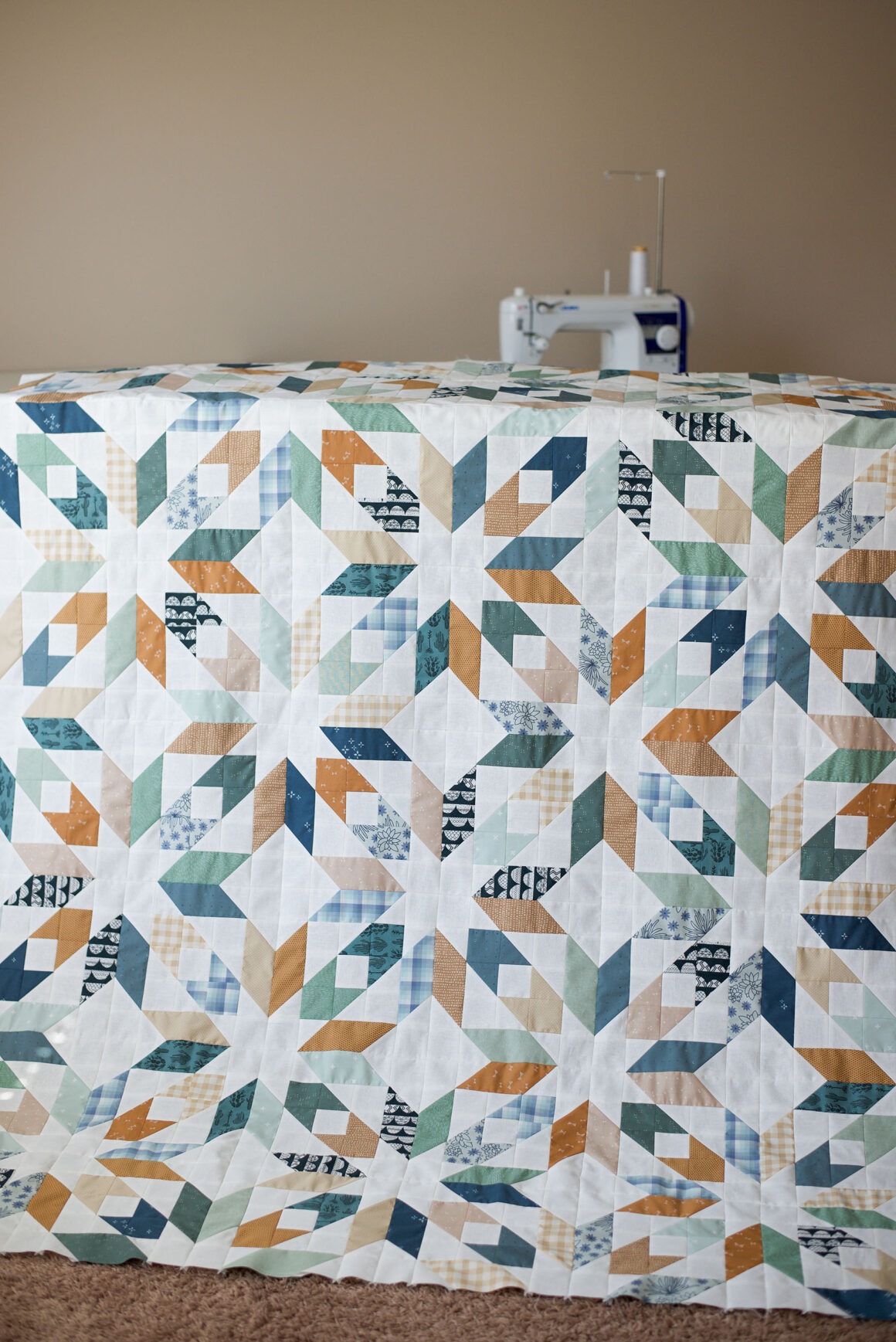 We found out early in 2022 that the US Air Force would be sending my husband to South Korea for a year…and it wasn't something we had even predicted would happen, so it was a bit of a shock. No one wants to be separated from their spouse or have their children go without a parent for 12 months, but as a military family, there's always that chance.
But being the sentimental person that I am, I wasn't going to send him to Korea without a handmade quilt just for him. I created the Same Sky quilt, full of scrappy stars to represent that even though we may be separated by distance, we still sleep under the same sky. I figured it would be something to gift him that would keep him warm, bring a little bit of color to his apartment and something to make him smile and think of me and the girls when he looks at it.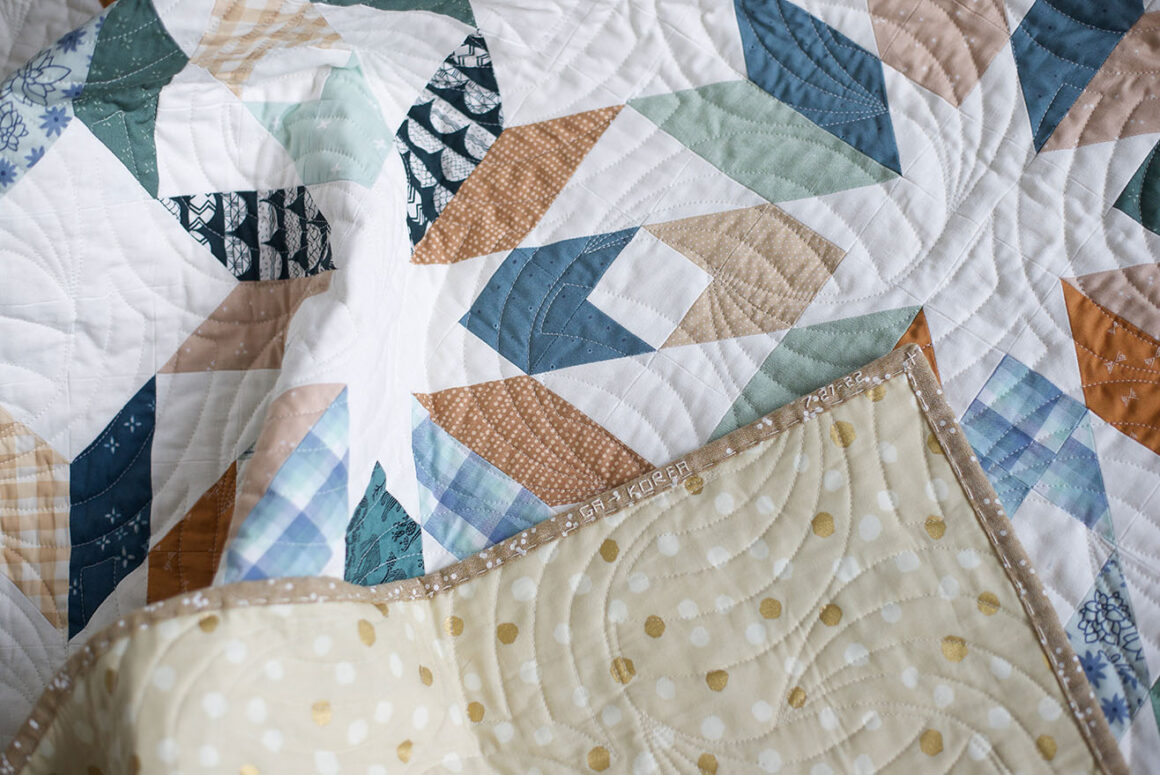 I was able to get his Same Sky quilt longarmed and bound, with personalized hand stitching on the binding commemorating the date the quilt was finished and how it had travelled with him from Georgia to South Korea.
At the time of this post, he's been in Korea for almost 4 months and says he loves his quilt more than ever. It's officially the best gift I've ever given anyone. 😉
But I'm sure you want to see other examples of the pattern! Same Sky is fat quarter and scrap friendly and perfect for anyone who considers themselves 'advanced beginner' or above. Also, it comes in 4 sizes; Baby, Square Throw, Rectangular Throw and Bed.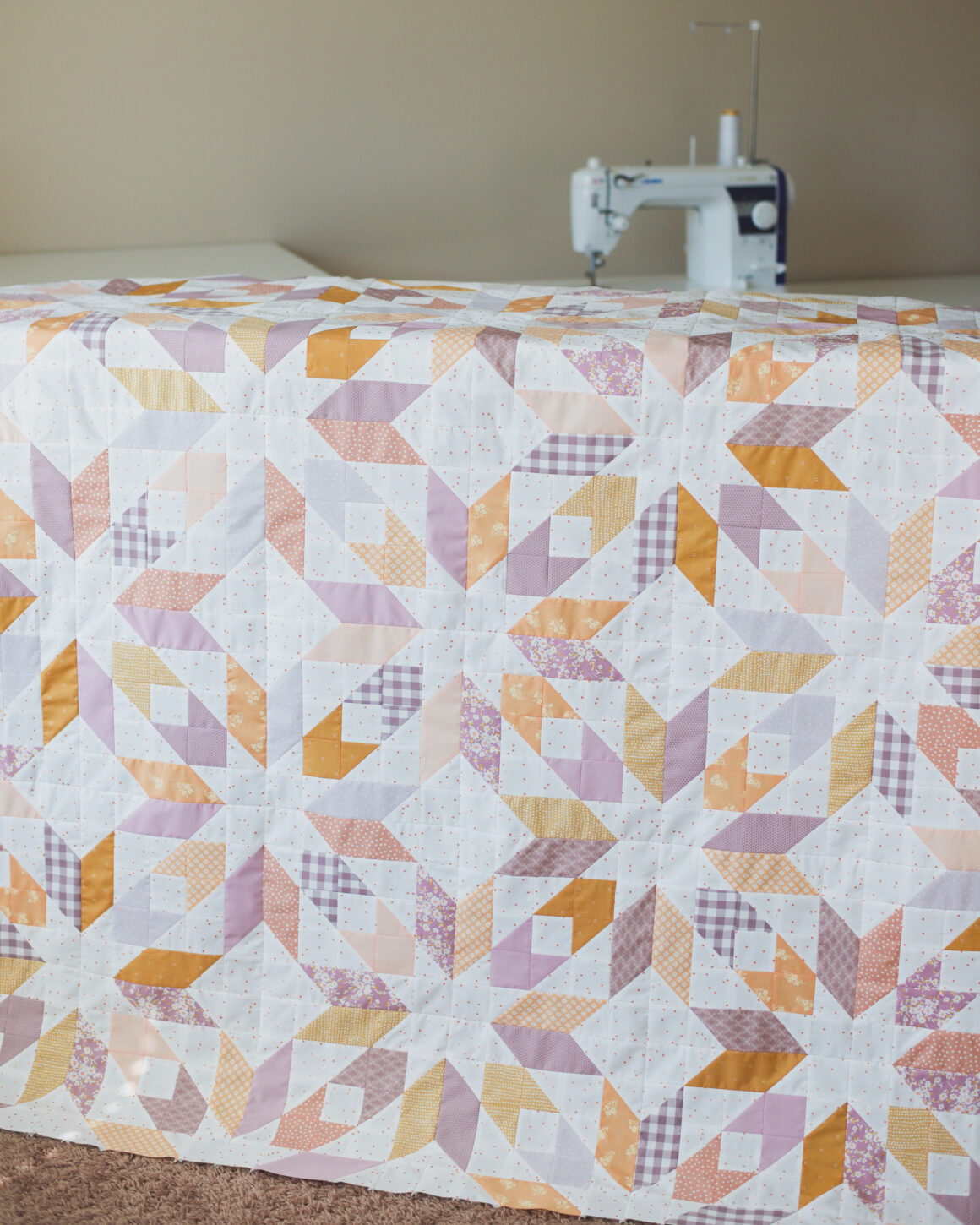 And with all of my patterns, I had a lovely group of testers try the pattern out themselves to make sure everything was perfect with it! Take a look at these beautiful versions:
Kristin Quinn Creative (shop) – IG @KristinQuinnCreative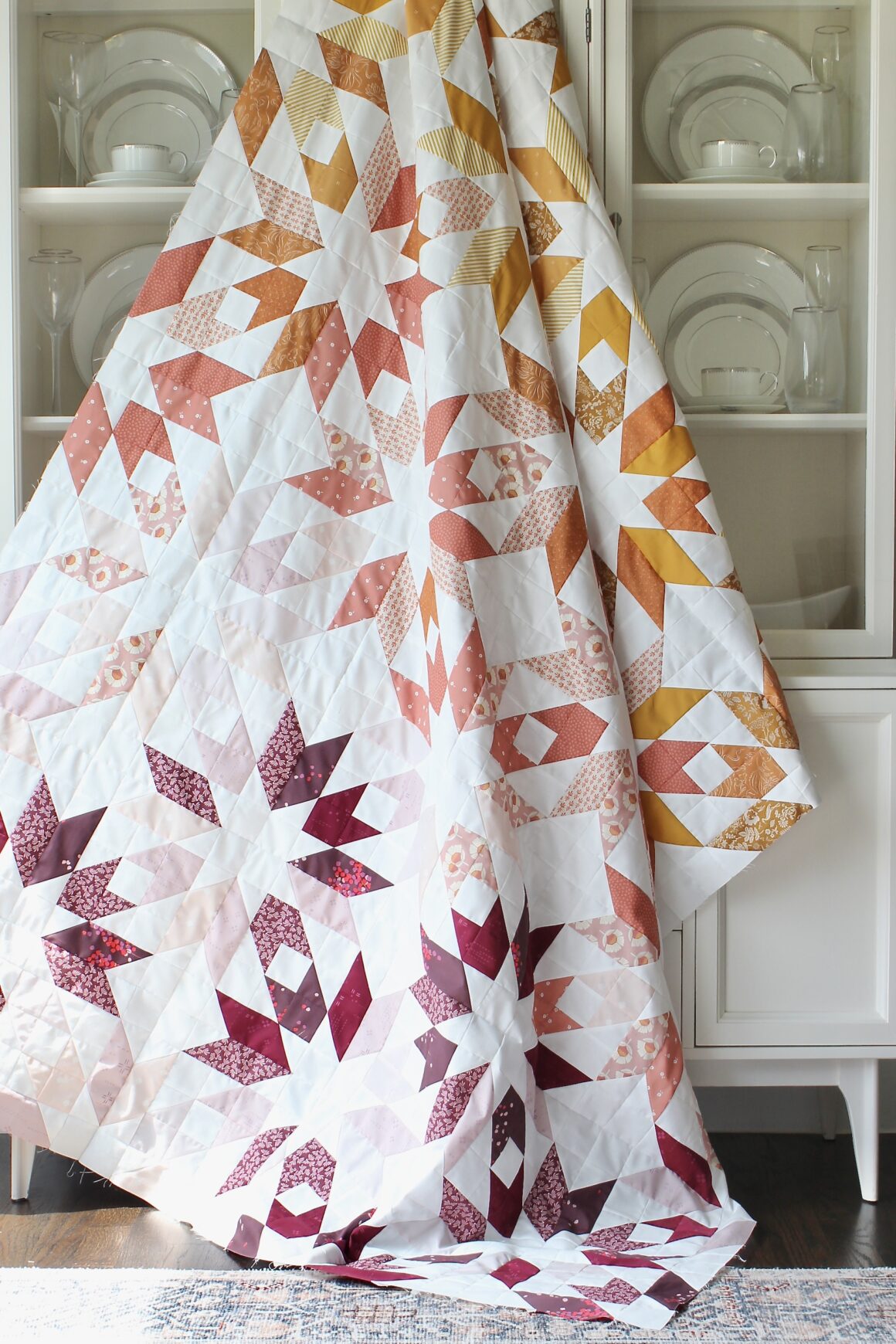 Maechen of @MaechenMarie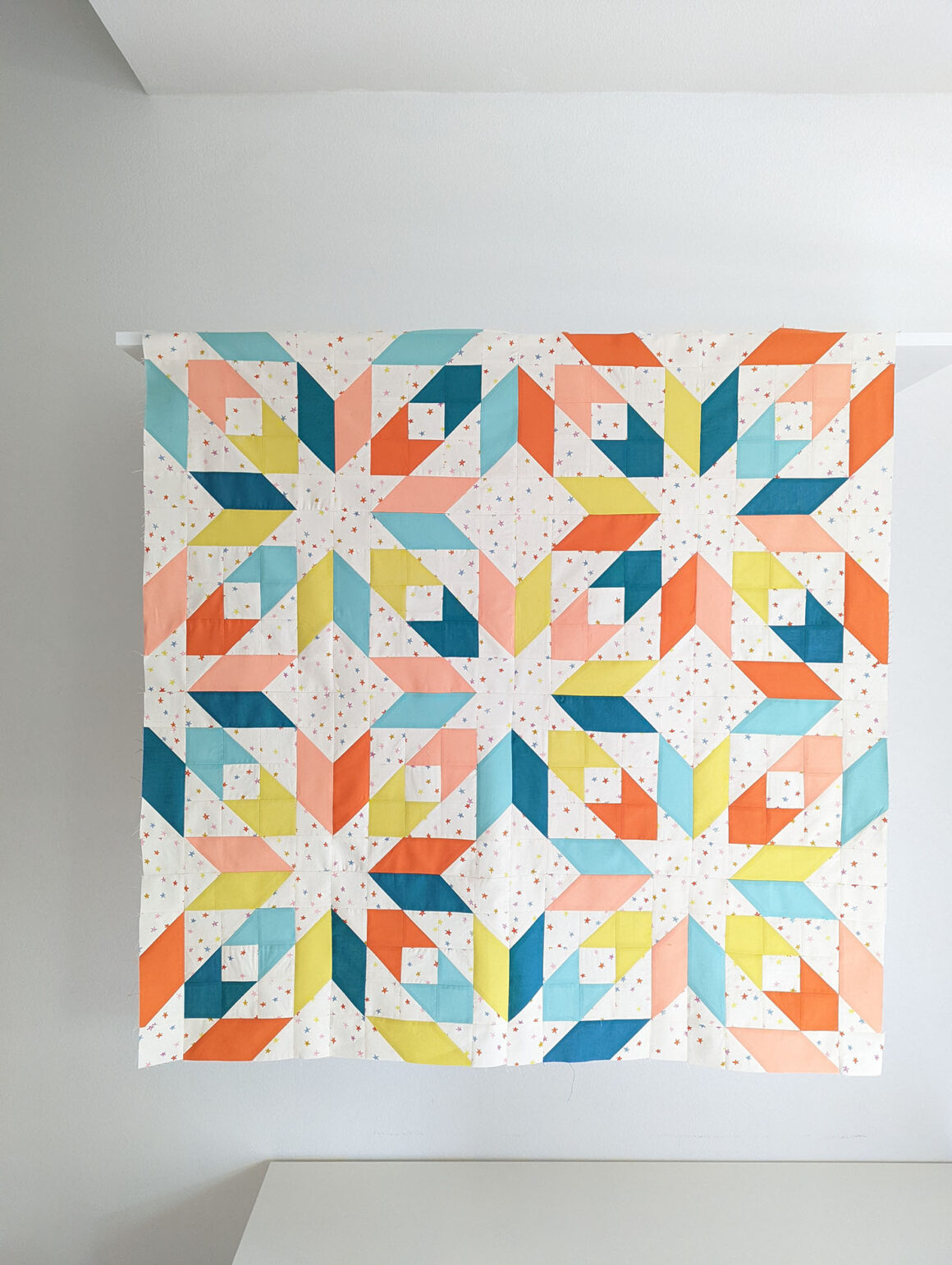 Stacey of @TwoTerriersStudio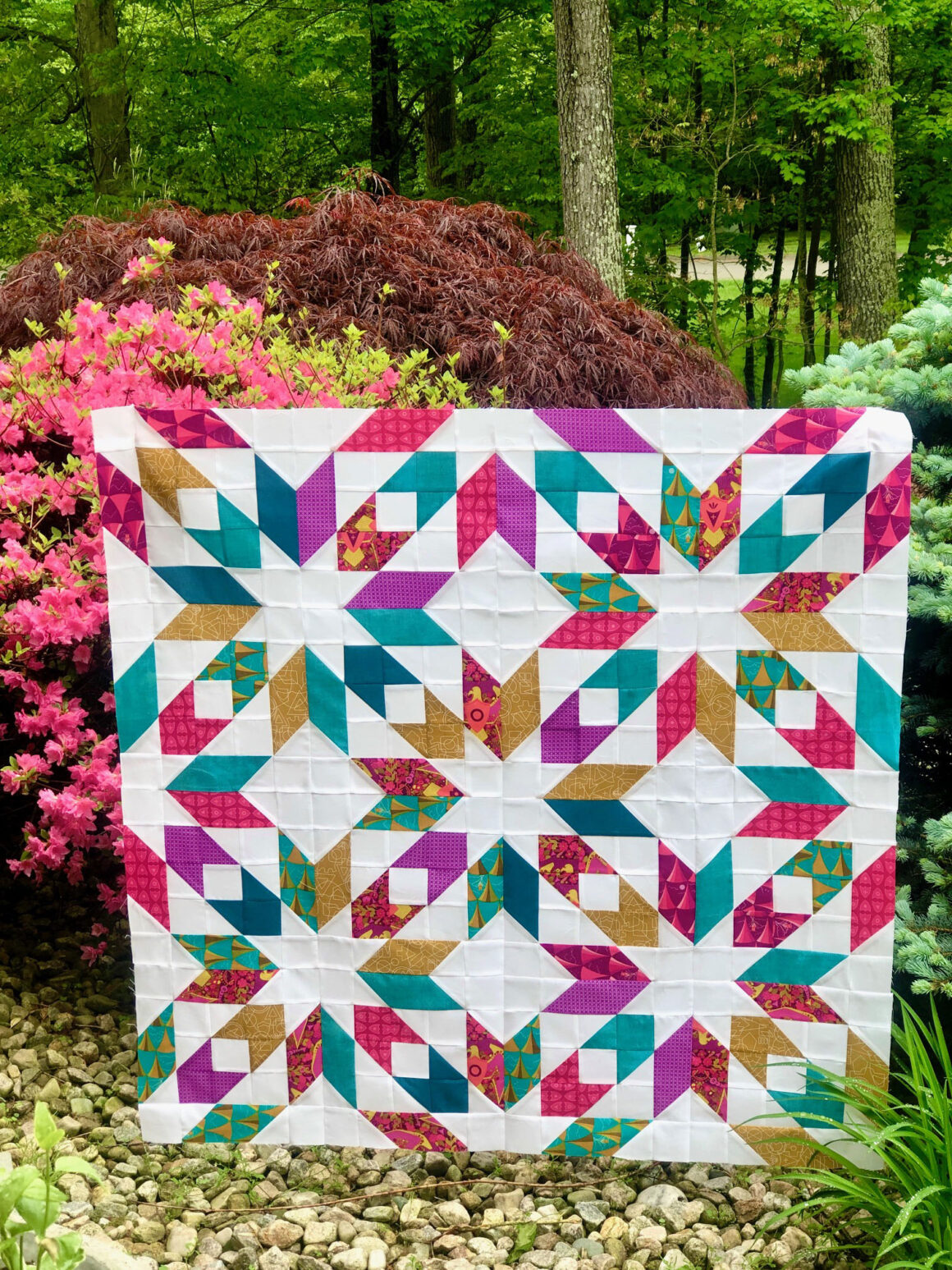 Amy of @AmyJohnstonRobertson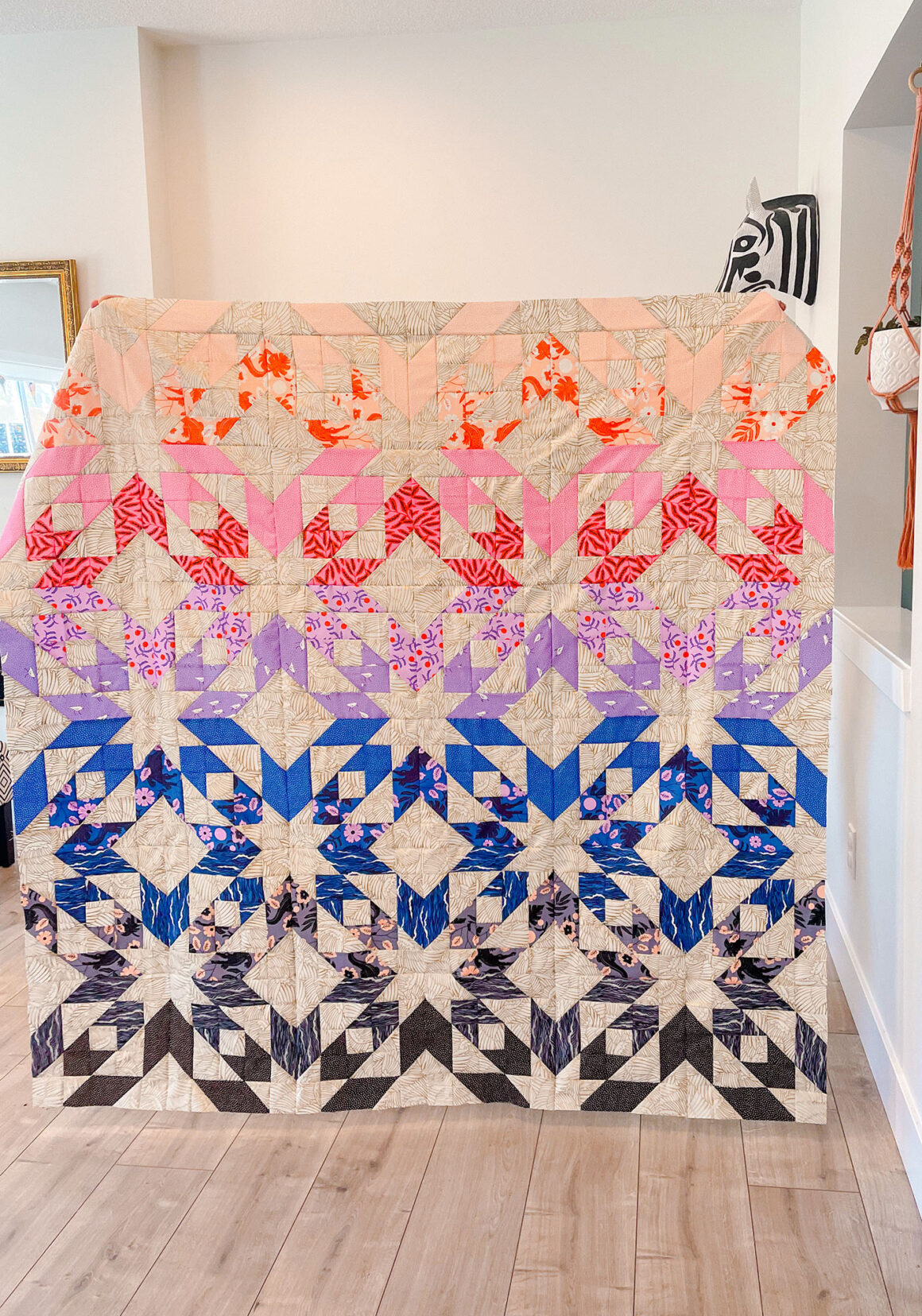 Sewing Arts (shop) – IG @SewingArts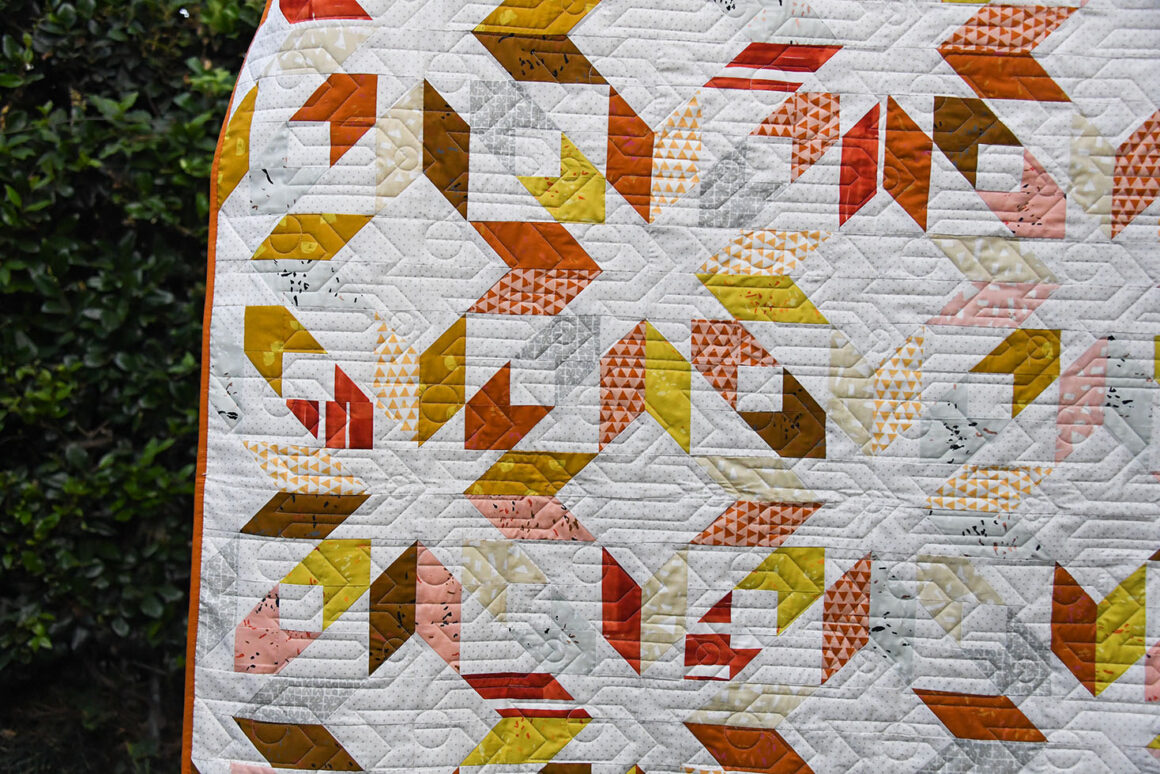 You can grab your own copy of the Same Sky quilt pattern HERE.