It's hard to believe that our OCONUS (Outside Continental United States) move began almost 7 weeks ago.  Seven weeks of living out of a suitcase and I'm truly starting to wonder about my sanity, lol.
We stayed a week in a hotel in South Carolina after our things were packed/crated up, a week at my father's house in Maryland, a week on the Queen Mary 2 on our transatlantic cruise, and now a month at the TLF (temporary lodging facility) on RAF (Royal Air Force) Mildenhall.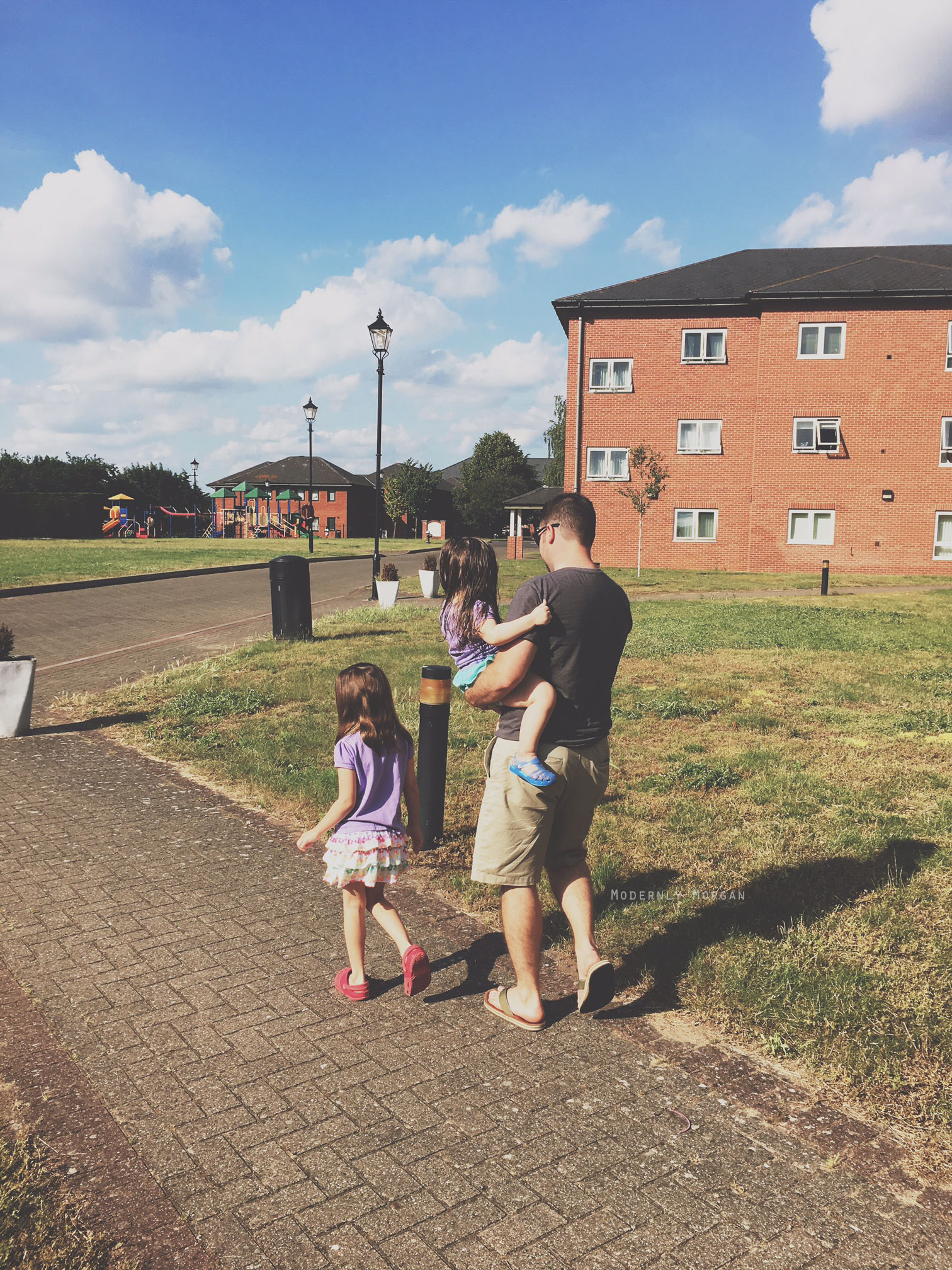 I'm going to apologize right off that bat for the photo quality…I've been taking my photos on my phone since my DSLR camera is still packed in my luggage.  The photo above is of my little family outside one of the TLF buildings on RAF Mildenhall.  We were given a two bedroom 'family room' in a non-pet building (the pugs are staying at a local kennel).  There are also two large playgrounds in the vicinity which have been great for the kids to play on and release some of their energy.

I'm not exactly sure what I had been expecting when we arrived on base for the first time but I've been pleasantly surprised with our accommodations (I've never stayed in TLFs at stateside bases so I honestly have nothing to compare it to).  Our 'family room' consists of a family room, a kitchen, a bathroom, a washer and dryer, and two bedrooms.  Housekeeping comes daily to change towels and empty trash and the ladies that I've met who work here have been extremely friendly and helpful.
We'd already been living in the room for a week before I got around to taking photos so please keep that in mind.  😉
Here is the family area (two crazy kids included):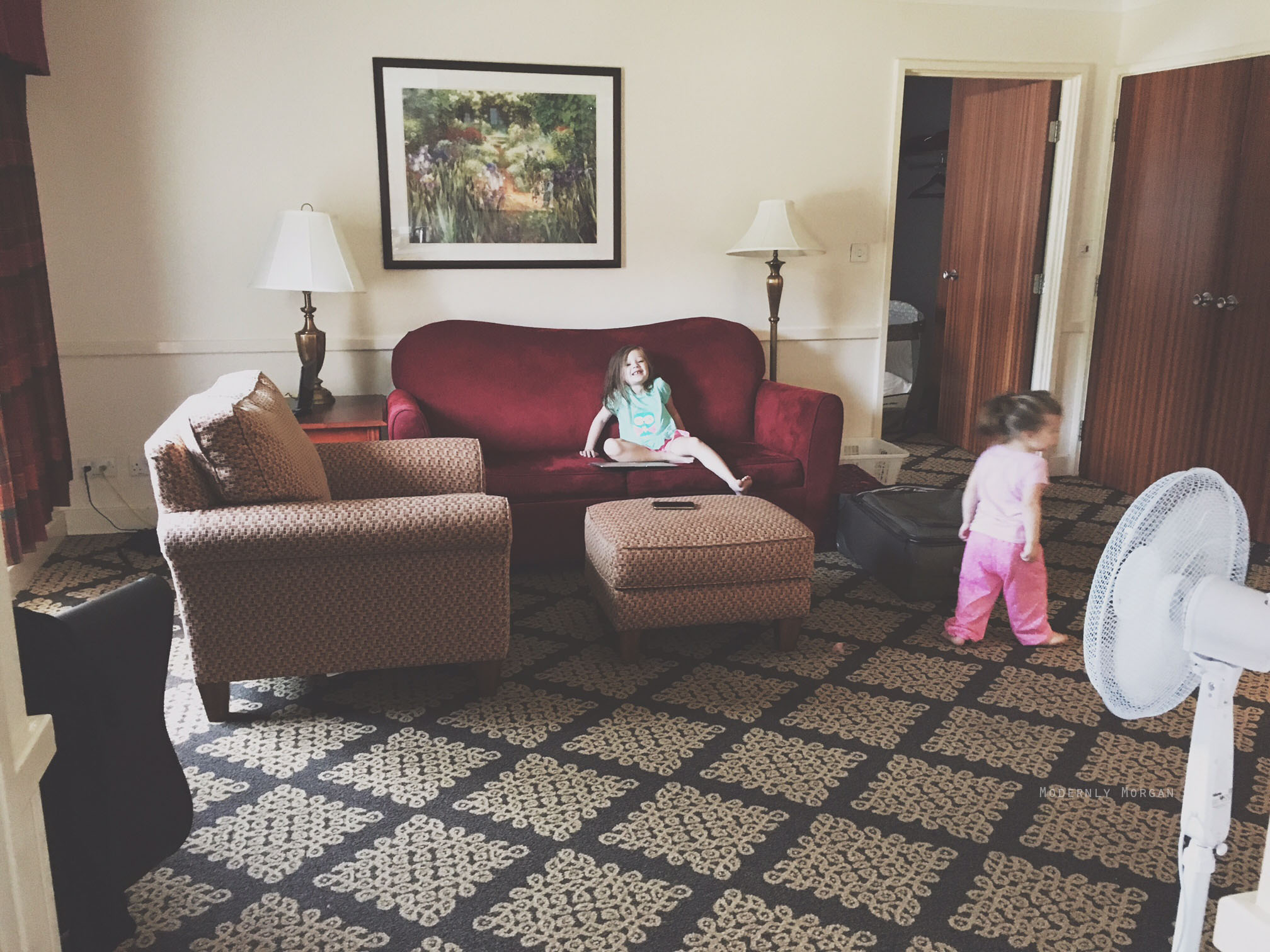 There is a tv on the dividing wall: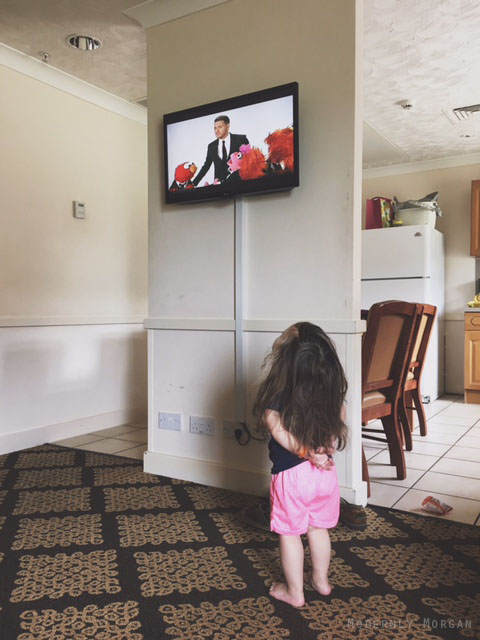 And the kitchen is on the other side of the divider: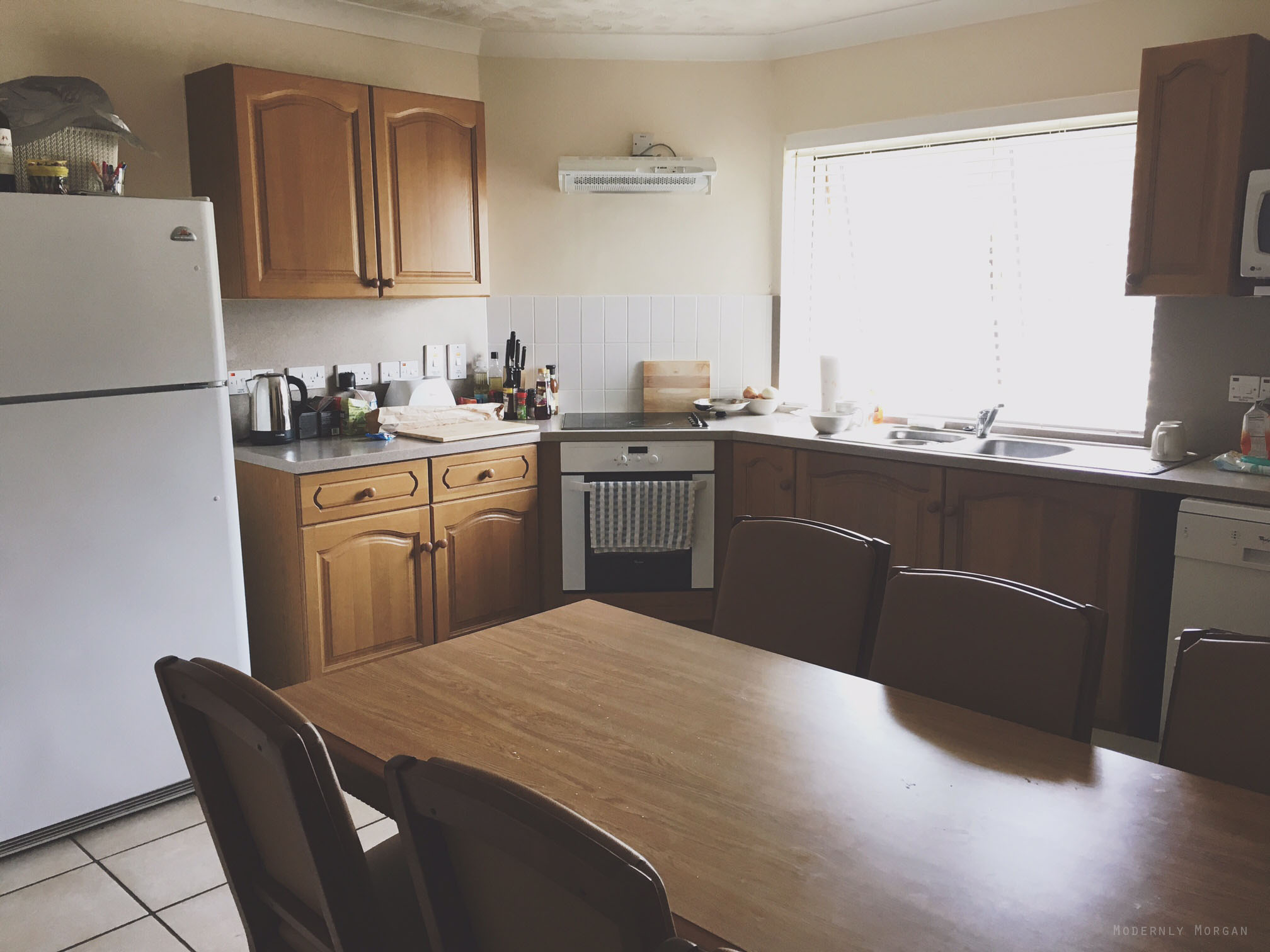 The kitchen itself comes with metal utensils, dishes, glasses, bowls and basic cookware.  We did run over to the BX (base exchange) to buy a few things like a cutting board, some sharp knives since the ones in the room were a tad dull, an electric kettle and food.
I was also happy to find these gems: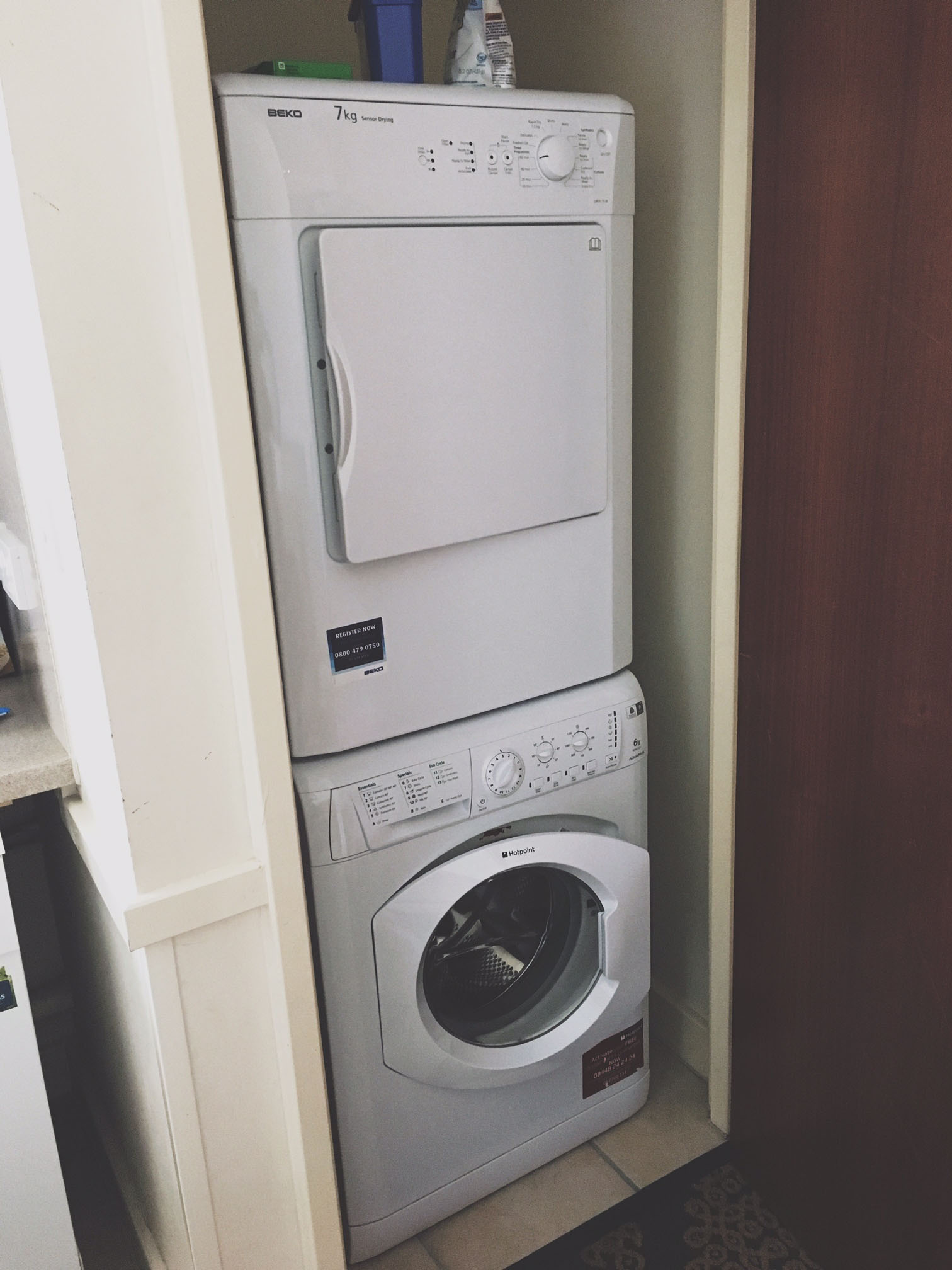 After taking a ship all the way to England…I had a ton of laundry to do and I was just thrilled that I didn't have to drag it all to the base laundromat!  One thing to note is that washers and dryers in the UK are not as big as ones in the US.  They don't hold as many clothes and they take longer to wash and dry.  But I'm thankful to have them!  Also, detergent and dryers sheets weren't provided so plan accordingly if you ever find yourself in a TLF.
Onto the bedrooms: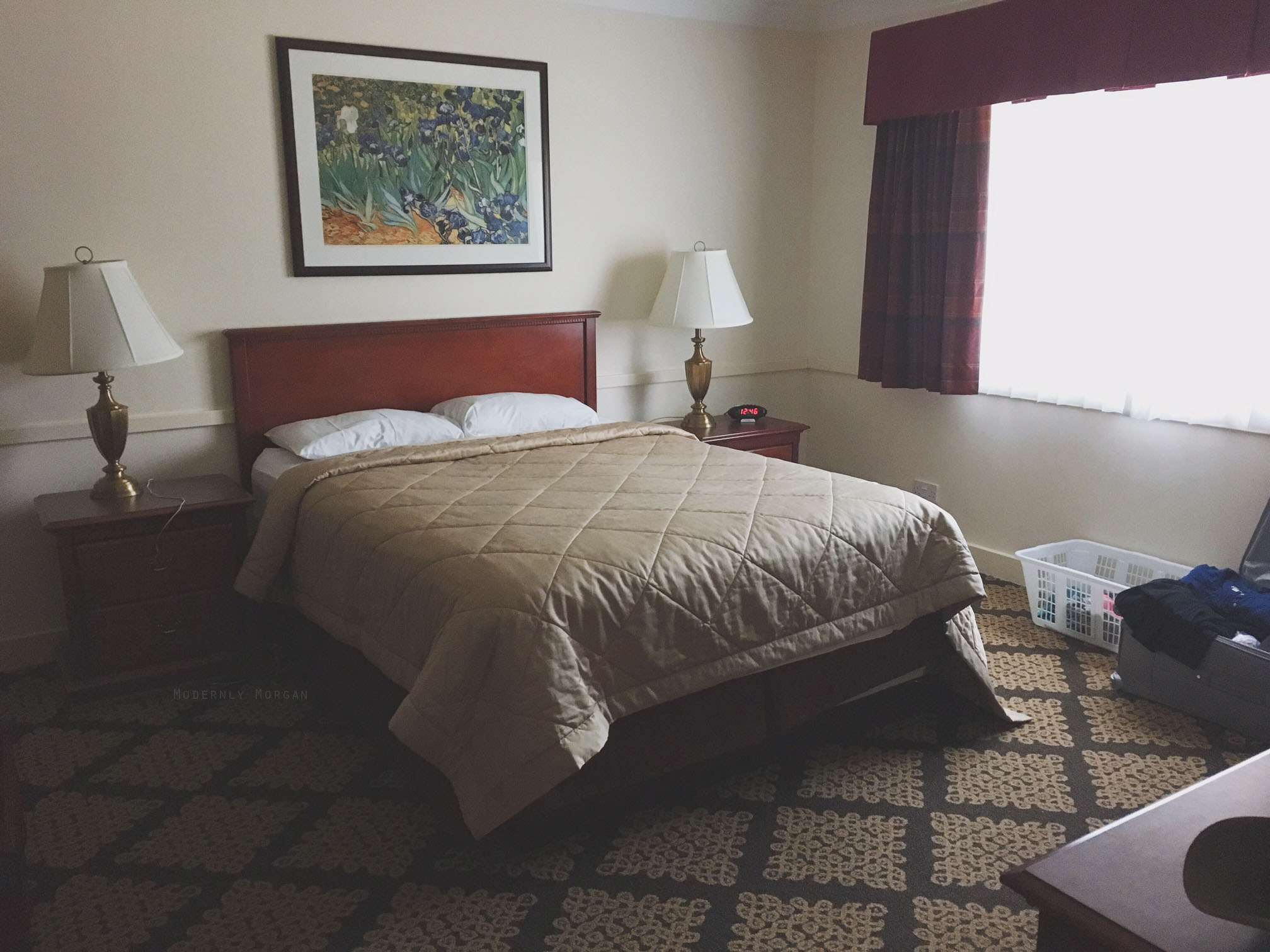 This is the room we claimed as ours.  A queen sized bed, a wall mounted tv, a large dresser and a wall length closet.  Bigger than I had expected.  We purchased laundry baskets to help keep our dirty clothes in check!
And here is the other bedroom where the girls have been sleeping: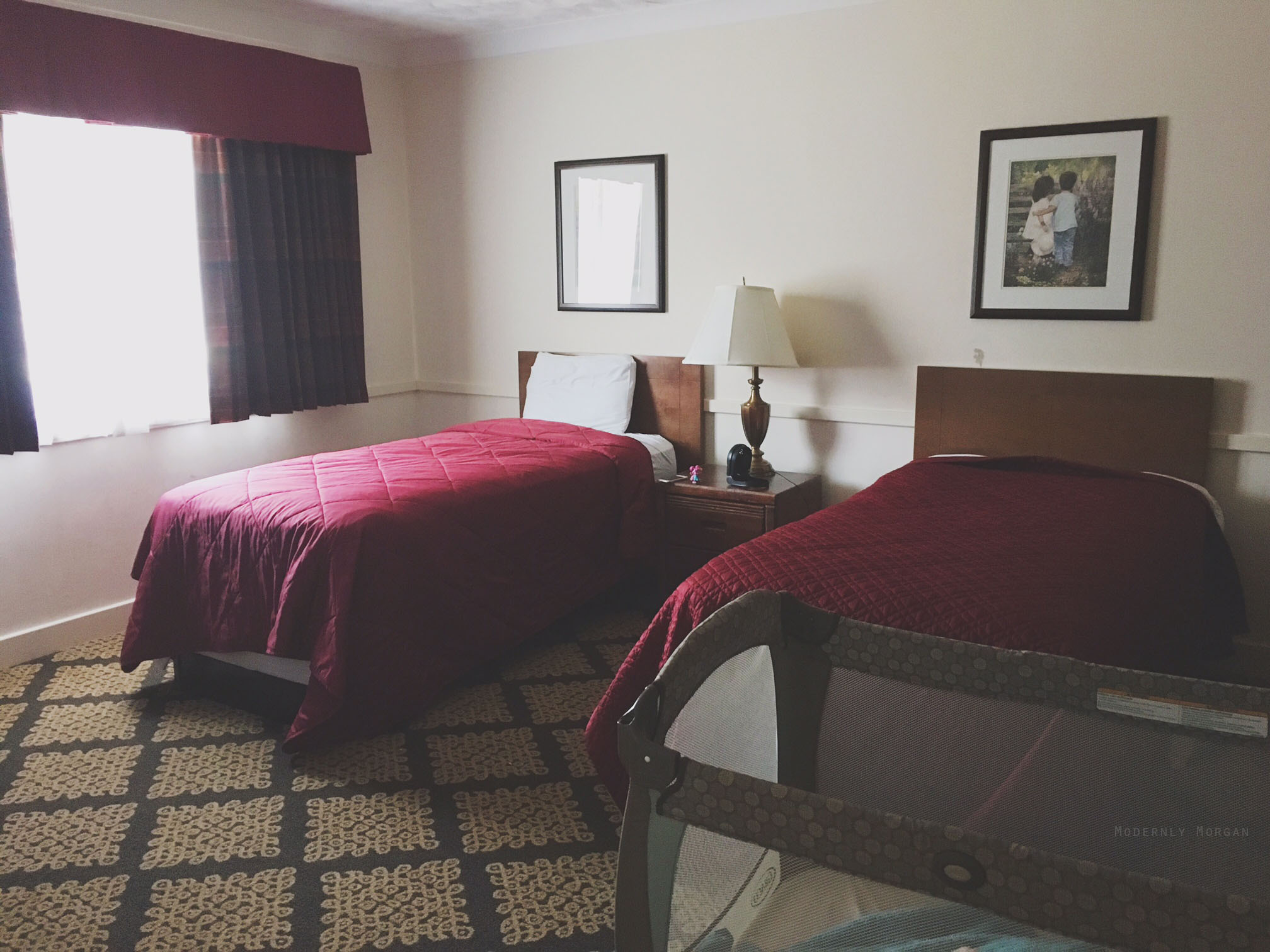 This room has been perfect for the girls.  Mabel took one bed and Millie has been sleeping in the portable crib.  We already had our own portable crib due to needing one on the cruise we took over but there is a portable crib located in the closet if one is needed.  This room also has wall length closets and a tv with a dvd player.
Lastly, there is a bathroom with two sinks, a toilet and then a tub/shower combo.  In British bathrooms, there are no outlets in the bathrooms so you have to either hit a light switch outside of the bathroom or pull on a pull-cord for the light.
In the next few days we'll be moving onto our next short term hotel (and hopefully the final one until our house is ready for us to move into later in July).  By that point we'll have been living out of suitcases for 9.5 weeks!  I figure if we can survive living in such close quarters for that long, we can make it through anything, lol!
Stay tuned…
*6 month update here*
**Read more of my PCS related posts here**
Save
Save
Save
Save
Save
Save